Moving in Gifts are Different from Any Other Kind: What to Give Your Boyfriend When Moving in Together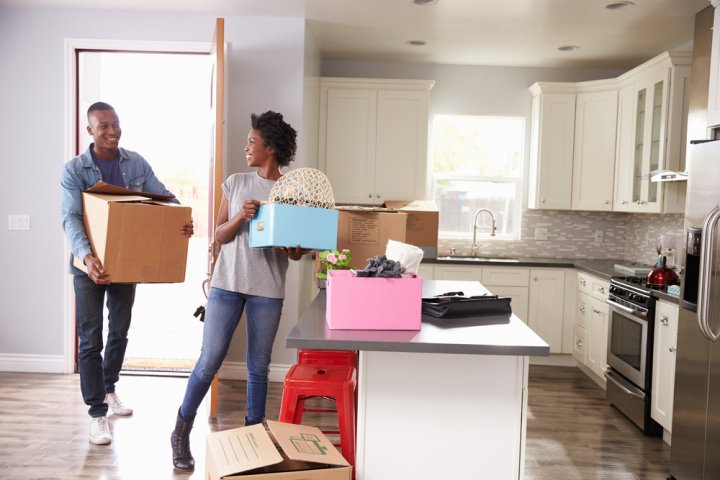 Moving in together with your boyfriend is a big leap forward in your life. It requires many important decisions such as financials, personal space management, house decoration, etc. In this article, we will include the tips and gift suggestions for your lovely boyfriend. Until a decade ago, it was considered a sin to live together before marriage. However, with the growing time, a new society has emerged. With great difficulty, it has accepted, the unmarried couples living together.

The Gift Should be Useful for Both of You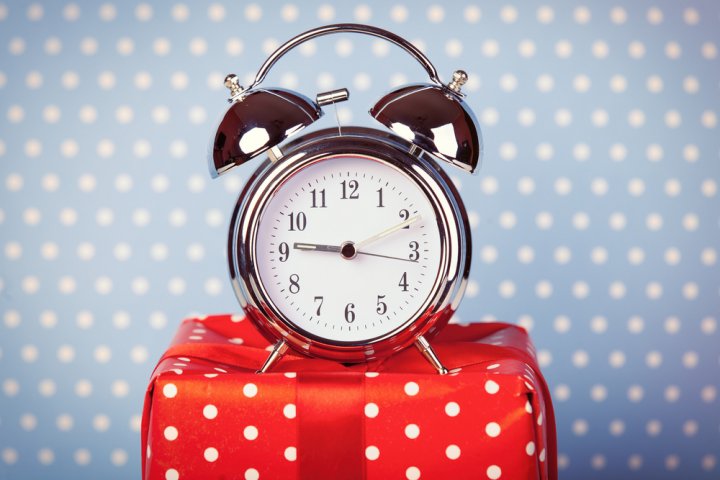 As you take your relationship to the next level, it is imperative to be cautious with every step you take. Gifting is a key aspect of any relationship as it helps in expressing your feelings. So, make sure your gift depicts your love, care and passion for your beloved. Picking a gift is also an art. There are certain rules which should be followed when doing so. Most important aspect to consider is that the gift should be useful to him and preferably to both of you. The price of the gift doesn't matter. What matters is that it should be useful. So, for all you ladies out there, be sure to pick out the best gift for boyfriends.
It Should Be A Surprise for the Person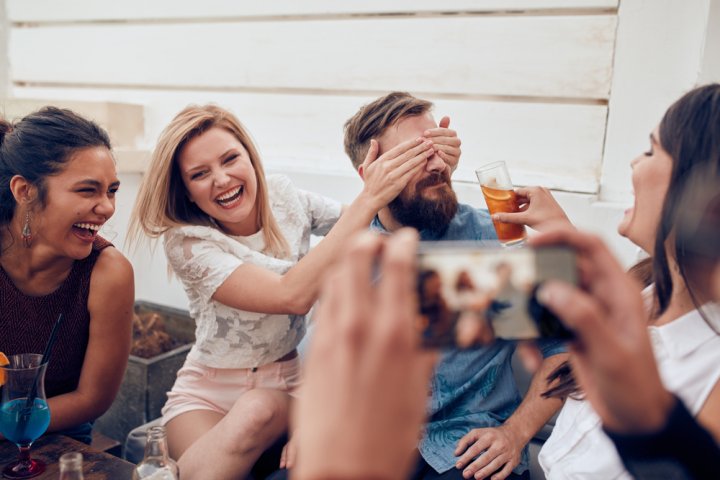 The gift becomes more indispensable if it surprises the person. If you are moving in together with your boyfriend and planning to present a gift to him then make sure whatever you buy is very unexpected. First of all, he would not be expecting a gift, so presenting him with a gift would be a real surprise for him. Try to create a suspense while presenting a gift as this will help in making the moment memorable and priceless.
It Should be Romantic and Remind Him Why You're Moving in Together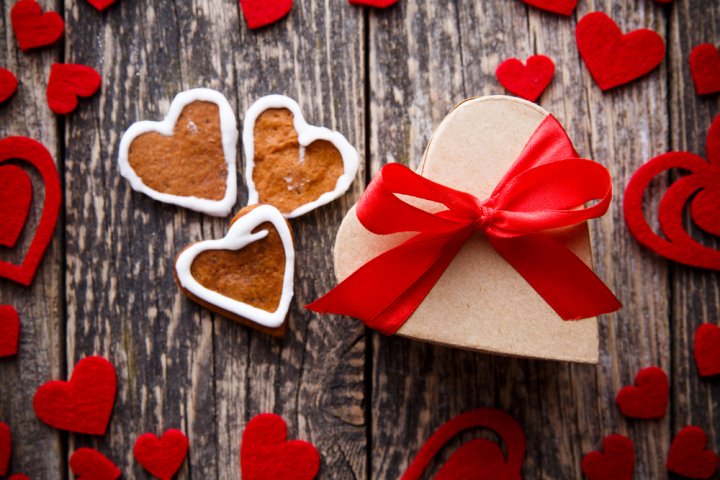 Romance is the basis of any relationship. It needs to be expressed through every action and every word. Gifting is a good gesture and combining it with a romantic ambience makes it appealing and pleasing to the partner. As two individuals come closer, they tend to start taking each other for granted. Through frequent gifting, you can explain your love and emotions clearly without having to say a word. A romantic dinner combined with a sensual gift cannot be beaten. There are many romantic gifts for moving in together available in the market; You just need to find the right one.
10 Great Gift Suggestions for Boyfriend When Moving in with Him
Moving in together is a huge step for both of you guys. Moving in together survival kit is a good gifting option to make your decision a success. If you give him a gift on this special occasion, you will really stir his emotions in a positive way. Don't just wait for him to give you a gift. Take the initiative. Give him a gift that he will always remember and instigates beautiful emotions. Here are some beautiful gift suggestions from which you can choose something that suits you and your boyfriend when moving in together and start creating beautiful memories.
Record Player
This is the time to start buying new things for your house. Nothing can be better than a durable record player. If your boyfriend is a music lover then he will surely appreciate your thoughtfulness. You both can spend quality time together listening to your favourite music while sipping sumptuous coffee. The audio recorder will give your house a cool and trendy touch. Don't forget that this will be the best moving in together gift for boyfriend who loves music. You can purchase a quality record player from OLX.com for only Rs.20,000.
Mug
Almost everyone enjoys having hot tea or coffee on a beautiful Sunday morning. This is an ideal way to spend quality time with each other and communicate. Why not make it even more special by gifting him a "Magic Mug Heart Handle" which is available on Giftmugs.com website for only Rs.440. As soon as you pour hot water, tea or coffee in it, it will transform from a plain black colour to your personalized photo and text written on it. It is sure to leave him awe-struck. The heart-shaped mug will further add to your romance.
Customised Pillows
Want to say a lot but running out of words? You can personalize your cushion with a romantic message written in a heart shape, which your lovely boyfriend will cherish forever. You can order this sensual gift for your love for only Rs. 399 from Giftcart.com. To help you recall the moment and occasion, you can add both of your names, and the year of the purchase on the image. You also have the option to pay cash on delivery or prioritize your delivery.
Photo Frame
It is said that pictures hold memories. If you are planning a gift for your boyfriend because he is moving in with you, give him this amazing "Ajanta Royal Wood Wall Hanging Black Photo Frame Sets." It can be ordered for only Rs. 575 from Snapdeal.com. This beautiful wooden frame's size is 8" x 10". You can also use it to hold a collage of your beautiful memories together. The collage can have a number of pictures depending on the size you require. You can add pictures of the early days of your relationship or some of the best pictures of you guys together which you don't want to forget. A picture with a story behind is also ideal. The collage can be hung at the wall of your room so that every time he sees it, he feels more in love with you and never forgets that how much you love him.
Casual Shirts
Gifting clothes is something that never goes out of fashion. Your boyfriend will be so amazed to see his partner buying clothes such as shirts for him. The event does not make a difference. You can present him shirt even when you both decide to move in together. You simply need to ensure that the shirt is of good quality and you need to know your better half's most preferred shades and models. This will make him more joyful additionally it will fill your heart with pleasure. This Campus Sutra Men Blue Standard Regular Fit Self Design Casual Shirt will cost you only Rs.1,399 at myntra.com which is a very small price to pay for such a priceless possession. It is available in multiple sizes so you can pick the one that fits your partner. Its self-blue check design is sure to sweep you off the floor. This amazing cotton shirt can be conveniently machine washed, so it's easy to maintain.
Grooming Kit
A grooming kit proves to be useful in everyday use as well as when your better half is travelling. A couple of minutes spent on individual prepping can change the way he looks and encourages him to establish an ideal connection in each circumstance. For the most part, a grooming kit unit incorporates a body wash, cleanser, antiperspirant, cologne, mouthwash, nail shaper set, and that's only the tip of the iceberg. This pack will make his work less demanding as he can carry it easily on his business trips. And since you are moving in together then this gift is best to show him how much you care about his needs and wants. You can purchase Axe Men's Grooming Kit from Amazon for only Rs.560 which is inclusive of a bag along with a body perfume, aftershave lotion, shaving cream and body spray. Axe's sophisticated products are sure to keep his skin safe.
Watch
Watch is a perfect embellishment for men of substance. In the event that your boyfriend is a watch lover, there can be no better gift for him than a chic watch. A perfect watch is the one that is of the size, style and shade of his preference. Watches are ageless and it is an exceptionally utilitarian bit of adornment that adds a dash of design to your life partner's identity. Likewise, he will wear a watch each day which will continue to remind him how much his perfect partner cherishes him and that he is really intended for her. Moreover, it will make your bond stronger and the path for the future will be more vivid for you. You can give him Casio Edifice Analog Multi-Colour Dial Men's Watch - EX393 (EFR-559BGL-1AVUDF) which is available on amazon.in for only Rs.9,295. You also have the option to pay on delivery via cash or card.
Bluetooth Speaker
If your boyfriend is a music lover and loves to listen to music while bathing then you can gift him a waterproof Bluetooth speaker. If you have decided to move in together, you are probably nervous about it. You can gift him this waterproof Bluetooth speaker to break the ice and ease into the big step. But make sure he is a music lover. A gesture of love can be made by only giving flowers; Sometimes useful things like speakers can also speak the word of love. Bathing will be more enjoyable after receiving it. Buy him Philips BT4200A Portable Bluetooth Speaker for only Rs.2,312 and he will have only good things to say about you.
Wallet
Regardless of whether he is going for a morning run or office or to a formal event, your boyfriend will require a decent wallet for each event. Today, there are various types of wallet intended for various events. A few wallets is foundations for vaious looks. Also they come in various colours or in a casual look. Brands such as Woodland give you the alternative to get his initials installed on it. Along these lines, do think about a decent wallet for the love of your life. In addition, before picking a wallet for your significant other get comfortable with his most loved colour and purchase that shade of wallet. A cool and chic Woodland Brown and Tan Men's Wallet (W 516008) is available for Rs.1,195 on amazon.in. It has 2 compartments, 2 pockets, 8 card slots, 1 coin pocket and 1 memory card slot, which is ideal for casual use.
Have Your Cake and Eat it Too!
Cakes are for every occasion no matter whether it is someone's birthday or marriage anniversary. A cake is that thing which is made for every cheerful occasion. If you couldn't find a gift your boyfriend then you can prepare a homemade cake or buy it from the bakery. If you are buying then you can write the date on which you took the decision of moving in together. This will be pretty special and you can make it a trend of cutting cake every year. You can plan a surprise for him by placing the cake in the fridge and acting like you don't know anything about it. But when he sees it he will feel like he is the luckiest boyfriend on earth. Every girlfriend would want his boyfriend to feel the same. You can purchase this plush Heart Shaped Eggless Chocolate Cake for Rs.1,899. It is available in 1 kg, 2 kg, 3 kg and 4 kg.
Extra Advice Before You Present a Gift
These are the most appropriate gifts which you can give your boyfriend on the initial days of your moving in together. If you plan to give these gifts then nothing could go wrong for you. However, there are certain things which you need to bear in mind while presenting the gift in order to avoid chaos or any confusion.
Make Sure the Timing of Presenting the Gift is Perfect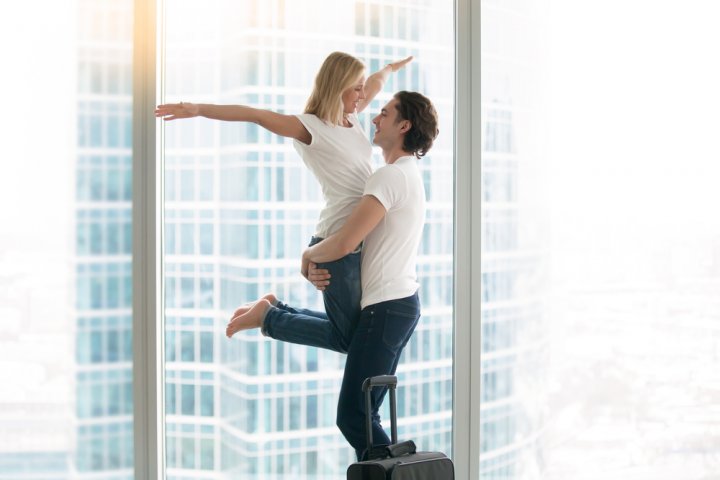 What matters the most while presenting the gift is timing. If the timing is all wrong then your plan will be ruined. Make sure you choose the perfect time for presenting the gift to him. Before giving him the gift, watch his mood. A positive attitude and mood will amplify the positivity and impact of your intention.
You Can Add a Hand Written Note with the Gift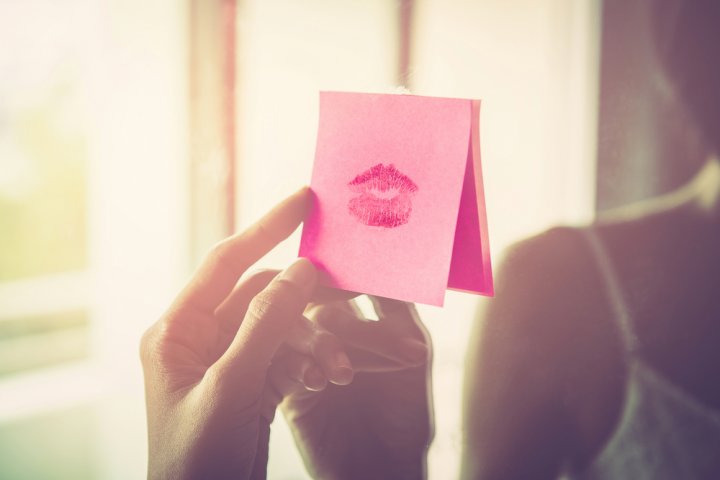 Writing about your relationship and how much it means to you, can depict the pleasure in your decision. Not only will he badly fall in love with you but he will feel like the luckiest man on the earth.
Give Him a Nicely Wrapped Present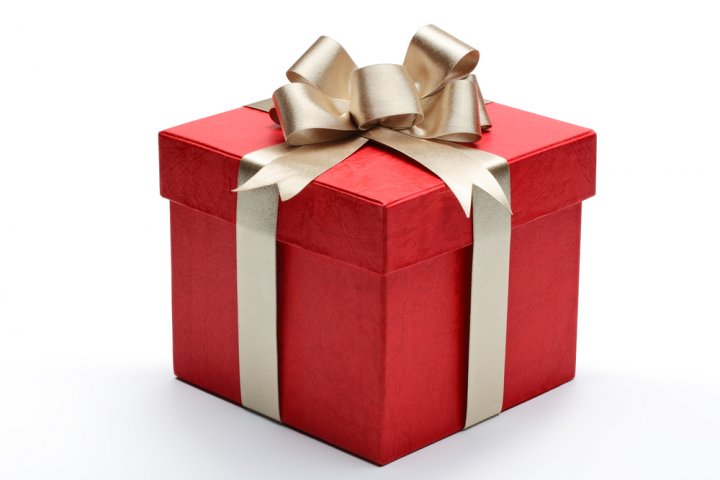 Wrap your gift properly so that your boyfriend cannot guess what is inside. This will develop a curiosity for him. You can also blindfold him and take him to the room decorated with candles, lights, soft music and the gift placed in the centre of the room. This kind of suspense will make your effort more special and it will give all the more reason for your boyfriend to love you to infinity.
From our editorial team
Are You Sure?
Moving in together is a big step in your relationship. But don't move in together until you are ready to take that step. When you move in together, you do it because you want to do it and not because your partner wants you to do move in together. If you are apprehensive about it, it may be your instinct warning you. Better heed to it. Give it time and talk with your partner about it. Moving in together is not a fix for a fraying relationship. This big step needs trust in each other and when it is not there being together under the same roof all the time is a ticking time bomb. Another unpleasant discussion but very important thing when it comes to moving in together is the financials. There needs to be a clear-cut decision on who pays what bills and how the expenditure is split. In short, if you trust your partner implicitly and are on the same page with him, just climb the next big step along with him.