What Makes a 6 Month Anniversary Worth a Celebration?
To Reminiscise the Precious 6 Months of You Two Being Together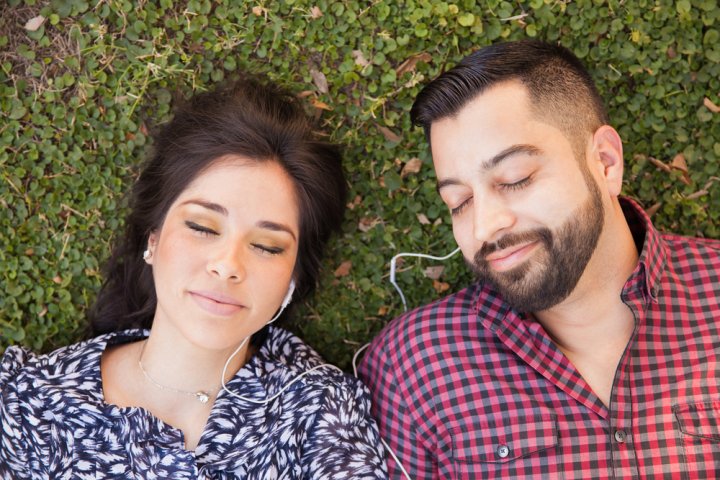 Remember the day the two of you met for the first time? Remember the day you had spent all night talking to each other only till the sun came up in the morning? There is a treasure of pretty little memories like these in your mind, heart and soul, cherished since the day you two have started dating. From little sneaky jokes to some gestures of his, that have set their places in your heart without him knowing; the times you have spent together has created a rainbow of happy colours in your life.

A six month anniversary might look the type celebrated by 'teenage lovers' or couples who are into gimmicks but it is one of the best ways to celebrate all the beautiful memories you've knitted along his side in the past six months. From the good and the bad, to the ups and the downs, it is a great opportunity for you to show him again, the love that brought you two together in the first place.

To Make Him Feel Extra Special and Add Strength to Your Bond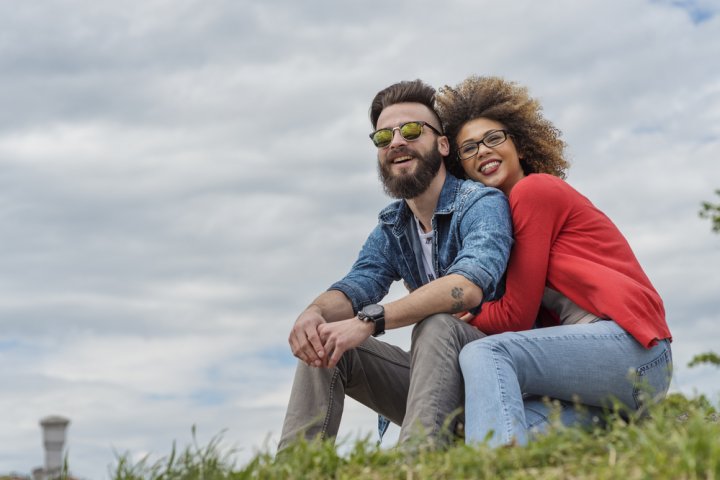 In relationships, as women, we always wish to feel loved, appreciated and protected. When we look for a partner, the way he makes us feel matters the most to us. But, as we demand heaps of emotional sensitivity towards us, we often forget that our partners might actually want the same from us. Compassion, adoration, love, understanding and care; these are some of the basic human emotional needs that naturally can be in out man as well!

A six month anniversary is a great time to give him all this. Make him feel extra special and loved by gifting him DIY things that really matter, spending quality time with him and taking great interests in his life. Put in your efforts to make him a gift that you know he'll love. Deepen and strengthen your bond, while you celebrate memories, love and joy!

To Tell Him How Being with Him Makes You Happy and Loved Like Never Before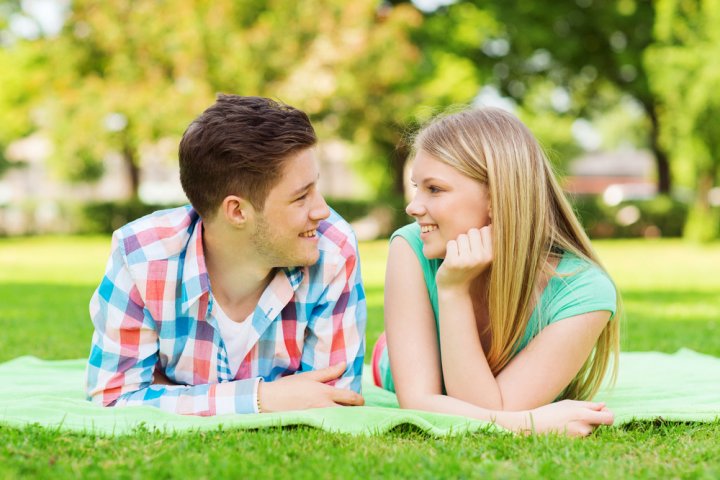 When we meet someone that we really like and want to spend the rest of lives with; we start vocalizing our intentions and giving them compliments. We tell them how precious they are to us and how their mere presence makes our day bloom. Once the relationship starts progressing, we forget the art and impact of appreciation. We tend to get into a boring loop of talking just about how bad today's lunch was and how the teacher didn't take our assignments.

With your six month anniversary nearing, change the scenario and go back to alluring one another. Plan a surprise for him on this monthversary tell him how his presence in your life has made you happier than ever before and just, complete. Seize this opportunity to let him know how much your love and admiration for him has grown in the past 6 months!
7 Creative DIY Gift Ideas to Make your Boyfriend Feel Loved on the 6 Monthsary
A Heartfelt Message in a Bottle Using a Fun Invisible Ink
Have some fun with this message in a bottle with a twist! Write the message with invisible ink that can be made at home and let him find what's written in your heart. It's heart warming, easy and perfect to give to your boyfriend on this six month anniversary.
A heartfelt message in a bottle using a fun invisible ink

What you need
Lemon juice (for invisible ink)
A transparent glass bottle
Few heart shaped pieces of paper (to write the message on )
Glitters or thermacol balls (optional)
A heat source like a candle (to reveal the message)

Method:
Use the lemon juice to write your messages on the heart shaped paper pieces.
Let them dry and then place them in the glass bottle along with thermacol balls or any other decorative items.
When ready to reveal, place the paper over some heat source at suitable distance and let him read what's in it!
A Book with 52 Things you Love About him to Flatter him Up
52 things I love about you is a DIY gift for all the girls who just can't get enough of their man. Spill the tea on why you love him with this easy to make, creative and extra special handmade gift for your 6th monthsary.

52 things I love about you

What you need:
A deck of cards
2 binder rings
Decorative items according to your preference
Glue
52 messages written on pieces of paper
Punching machine

How to make it:
step 1: Take the punching machine and create symmetrical holes on all the cards in the deck.
step 2: Slowly place the cards in the 2 binder rings and close them.
step 3: When it starts looking like a fat book, one by one stick your lovey dovey messages on the insides of cards to fill up all of them.
step 4: Decorate with colours and stickers as preferred and voila your DIY gift is ready!
Delicious Chocolate Chip Cookies for him to Savour upon
They say that the way to a man's heart is though his stomach. To win his heart, cook for him things that he absolutely loves. Following the same route make the choco chip cookies for your man that are not only visually gorgeous but are extremely easy to make! Win his heart with these delicious, chocolate topped cookies and get ready to hear sagas of praises from him.
Choco Chip Cookies

What you need:
Unsalted butter (half cup)
Sugar (half cup)
Brown sugar (quarter cup)
1 egg
Vanilla extract (2 tsp)
All purpose flour (1 and 3/4 cup )
Baking soda (half tsp)
Salt (Half tsp)
Semisweet chocolate chips (1 cup)

How to make it:
step 1 Preheat oven to 350 F
step 2 Melt the butter but don't make it too hot
step 3 In a large bowl, pour in the butter and the sugars and mix well. Mix in the egg and the vanilla extract and combine nicely
step 4 Now add baking soda, flour, and salt. Mix the dough enough to be a little sticky and soft. (but not too sticky)
step 5 Add the choco chips. Scoop out suitable sizes of cookies and place on the baking sheet. Bake for 7-10 minutes. Let the cookies set while they will turn out to be puffy. Do not over-bake.
6 Month Anniversary Collage Card with All Your Favourite Photos Together
A picture is worth a thousand words. To summarize the beautiful times that you've spent with him and all the cherished moments that went by, making a six month anniversary collage card can be perfect. Pick out the best pictures of the two of you together and get, set and go!
Six Month Anniversary Collage Card

What you need:
A chart paper or a sheet whose size depend on the quantity of the pictures you have.
Prints of pictures to be stuck
Decorative pens

How to make it:
step 1 For the collage, first start by manually placing pictures on top of the sheet and decide how you want the card to be like. You can make the number "6" using your pictures to signify the 6 month anniversary.
step 2 Once decided, start sticking the pictures in the desired places.
step 3 Once done, take the decorative pens and carefully write happy monthversary in the space that is left.
step 4 Decorate with stickers, ribbons, or doodles that you like. (optional)
An Indoor Date Night Setup with a Tent and Lightings
There is nothing better than getting some quality time to spend with your bae. If both of you truly love spending time with each other and love being indoors rather than outdoors then, planning a unique indoor date night will be the perfect idea. To make the most of it get some of his favourite movies to watch or plug in your Netflix connection before he comes. Build a tent using bedsheets and cloth tiers so as to create a comfy space to watch the movies or shows from. Use single lining lightings or candles to light up the room with a romantic aura.

Further, prepare some snacks like popcorns or just order some pizzas if that's what gets him going. This is one of the most fruitful yet inexpensive dates that you two can share together. Don't forget to spray some mesmerising fragrances near the tent before your man knocks the door!

Oreo Cheesecake Pops for All His Sweet-Tooth Cravings
There are particular things that you start noticing about your partner with time. Like his favourite cafes to hang out in, or his favourite brand to shop from or at least his unique eating habits. If your man is inflicted with a major sweet tooth then bake some oreo cheesecake pops to win him over. These are delicious, easy to grab and go kind of sweet pops that are surely going to make him swoon over your admirable cooking skills. So, let's get started!
Oreo Cheesecake Pops

What you need:
1 pack of oreo cookies
1 pack of cream cheese (about 250 gm)
White chocolate wafers (which should be melted)
Lollipop sticks
Styrofoam block

How to make it:
step 1 Grind 5 oreo cookies to fine crumbs and then, keep it aside. Take the remaining batch of oreo cookies and put them into the food processor after breaking them into pieces by hand. Add whole of the cream cheese.
step 2 Blend this mixture till dough like structure is formed. Now, place this mixture in the refrigerator for an hour. After which, mould the dough into small balls of dimensions of about 1 inch each. When all balls are made, place them back in the refrigerator for 20 minutes.
step 3 Melt the white chocolate wafers.
step 4 Now, dip the lollipop sticks in the melted white chocolate wafers and then stick the lollipop sticks in each one of the oreo balls. When done, dip the cheesecake oreo balls in the melted white chocolate wafers and place them nicely.
step 5 Lastly, sprinkle the cheesecake pops with the cookie crumbs made in step number 1. Put the pops again in the freezer for about two hours and then, serve!
A Movie Night Care Package for the Next Netflix and Chill Date
You know how hyped up he is about his movie nights. Not only does he love to watch movies and shows back to back but he also likes to engage company when friends and family are available. If this is a perfect description for your beloved boyfriend then gifting him a movie night care package can really impress him. Like any other care package, the movie care package should contain all the things that he might need when he sits to watch a film. It should contain delicious, eat on the go kind of snacks which can curb his hunger amidst the movie hunger and drinks to help him walk through a terrible movie too.

Movie Care Package
How to set it up:


Step 1: Take a spare carton box and decorate it with your favourite colours of chart papers.
Step 2: Place in it, some ready to grab snacks like chips, nachos, packed popcorns, snack bars, wafers, or any other snacks that he loves.
Step 3: Pack in some drinks like canned energy drinks, juices or sodas.
Step 4: Place along DVDs of his all time favourite movies or the movies that you two had decided on watching together but never did. Place small handwritten notes with some funny one liners like "eat as much as you want, I'll still love you when you qualify to be a panda" or any other.
Step 5: Pack the box nicely with a wrapping cover or just some pretty ribbons!
Bonus Tip: Add a Personal Touch to Any Gift with the Help of an Inside Joke or a Heartwarming Letter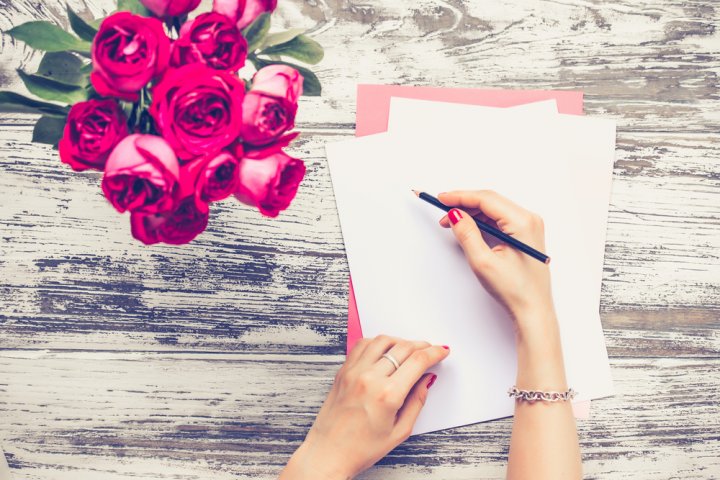 What makes your bond with him the most special is the time and the memories that you share with him. The quirky little secret chats or the funny incident that happened when you were together are the most integral part of your relationship without you even realizing its importance. When you decide on what you wish to gift him on your six month anniversary, add a personal touch to it by giving him a handwritten letter or just a small piece of card with some of your best memories with him, written by you.

Put your warm and loving feelings down on the piece of paper and let him know how you feel about the time that you've spent with him so far. Tell him why he's so special for you or why you think he is the perfect and only one to suit you! Spread the love with a lipstick stain on the outer of this card, in case you want to take things up a notch and then, just sit back and enjoy!
From our editorial team
Monthsary Gifts To Keep The Romance Alive
Why not surprise your boyfriend with romantic gifts? They will work wonders, especially on the six month anniversary. This is because, it depicts how much you care and love him. In addition, such gifts can even be made more heartwarming with a touch of love when customized and personalized.