Giving Romantic Anniversary Presents to Boyfriend are a Must
One of the Luckiest Days of Your Life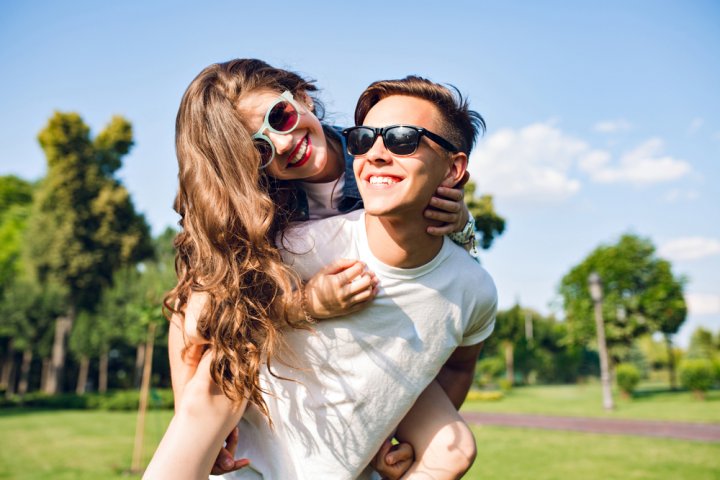 Romantic anniversaries remind us of that memorable day when lady luck smiled and changed our lives forever. To celebrate this day, shower your boyfriend with romantic DIY gifts that symbolise your love. Over time even the most sizzling romances lose some of their luster, and anniversaries are a time to rekindle the lost spark. If you are with someone you love and care for, you'd want to remember the time it all began, reminisce and feel thankful for having him in your life.
Look Ahead!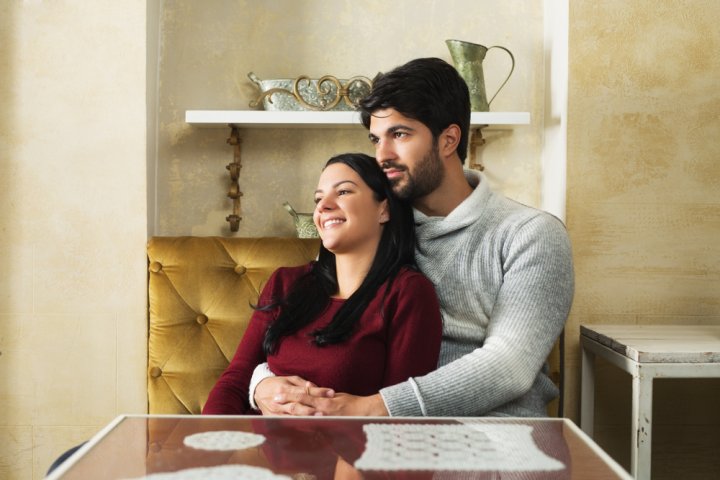 Romantic anniversaries also mark the beginning of another year of love and togetherness. It is a time to look back at where you came from, as well as look ahead to where you're heading. Strengthen this bond with DIY gift ideas for your boyfriend that can express your optimism for the years ahead. Just like we tend forget our age till the next birthday comes around, anniversaries are a reminder of how long a couple has been together, and encourage them to think about where they see themselves in the future.
The Significance of This One Guy in Your Life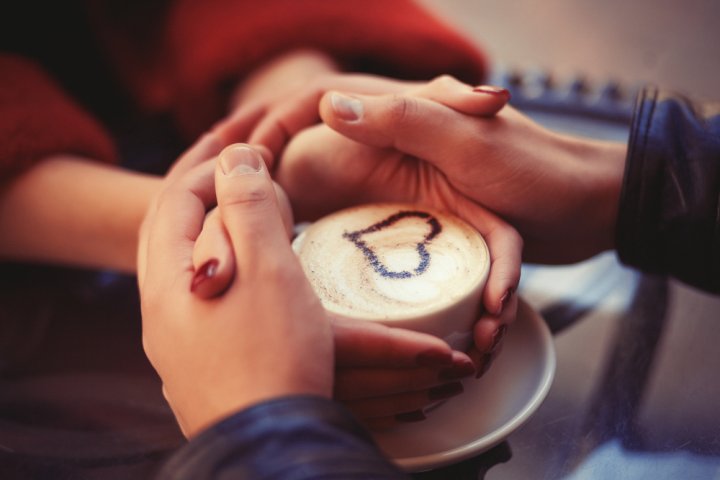 On an average day when there is work, school or chores to be attended to, you aren't likely to think about how important your boyfriend is in your life. An anniversary gives you time to pause and reflect. Once you realise his significance, it's important to let him know too. A carefully chosen and made DIY anniversary gift for your boyfriend can tell him a lot about his importance in your life. Tell him how much you love him with thoughtful, personalised handmade gifts that reveal your commitment and how much you value this bond.
Things to Consider When Making DIY Gifts
Make Sure the Gift Has an Everlasting Effect
A handcrafted anniversary gift given to your boyfriend can symbolise the longevity of your love. Things like clocks or watches that symbolize time, or things of everyday use like stationary or anything he had previously appreciated can be good DIY anniversary gift ideas for your boyfriend. Their regular presence in his everyday life will remind him how much you appreciate his presence in your own life.
Know Your Boyfriend's Taste
Before you start, have a chat with your boyfriend about your upcoming romantic anniversary. Or try remembering his likes and dislikes that you have known over the time you have known him. Is there something you had also previously made together? For a DIY anniversary gift for your boyfriend becomes most memorable when it suits his taste and style. Put your heart and soul into crafting such a DIY gift that your boyfriend can flaunt confidently.
Give Him a Combination of Gifts
While you're at it, don't just stop at one gift. Make a basket of anniversary gifts for your boyfriend filled with a mix of gifts; some can be handcrafted, others bought or you can even just put together lots of things he likes into one gift basket. Even if you're not handcrafting a gift, putting together a present also requires special affection and care!
Most Romantic DIY Anniversary Gift Ideas for Boyfriend
Week of Envelopes
Why save just one day in the calendar for your romantic anniversary when you can have a whole romantic anniversary week! This anniversary DIY gift for your boyfriend can also be given a week before you romantic anniversary, with the seventh envelope to be opened on the anniversary itself. ldr13.wordpress.com has this fantastic idea and you can visit the blog for more details.
Week of Envelopes
What you need
Seven sheets of colorful, letter sized papers
Seven, matching, colorful envelopes
Seven colored or glitter ink or classic ink pens for each letter
How to make it:
Write up a new message of love on all of them, one for each day. You can start with reminding him of how you met in the first letter.
In the second, revisit your first date, and then your first outing together, and so on. You can include memorable events that strengthened your bond in the subsequent letters.
Finally wish him Happy Anniversary in the seventh letter and a message for the future.
Enclose the letters in the seven envelopes and decorate them with paint, glitter, sequins, fun messages, and what not! There are many craft websites and Pintrest posts that can help you out there.
Let this easy to make week full of envelopes be your chosen DIY anniversary gift for you boyfriend, to how much he means to you!
Homemade Anniversary Cake
They say the road to a man's heart goes through his stomach. Create a feast for your boyfriend with a delectable homemade cake on your anniversary. This romantic anniversary cake for your boyfriend can be the best DIY option to include in your plans for a cozy dinner for two.
Romantic Cake
What you need
Plain flour 60 gm
Cocoa powder 10 gm
Butter 100 gm
Baking powder and soda, ¼ teaspoon each
A pinch of salt
Sugar 60 gm
Milk 80 ml
Oil 24 ml
Few drops of vanilla extract
Any berries 70 gm, according to your boyfriend's taste
A cake tin and baking paper
For the frosting:Milk 8 ml
A small bar of dark chocolate
Confectioner's sugar 12 gm
Maple syrup or honey ½ tablespoon
How to make it:
Firstly, preheat your oven to 180° C. Using butter, grease a cake tin and cover its inner surface with baking paper.
Mix the dry ingredients in a bowl and sift them through a sieve, and afterwards, slowly stir in sugar and salt.
Blend the berries in a mixer to make a smooth puree.
Next, take a medium saucepan and pour in the milk, oil, puree of berries, and vanilla extract. Using a whisk, stir them together while keeping the saucepan over medium heat on a stove.
To this, also slowly stir in the dry ingredients and mix them all well. When done, transfer this mix to the cake tin and bake in the oven on same heat for around 45 minutes.
Take care that the cake doesn't burn and keep checking for browning after 35 minutes have passed. When done, take out the cake tin and insert a toothpick in the cake. If it comes out clean, the cake is ready. Let it cool thoroughly before you start frosting.
Meanwhile, heat the milk until it starts boiling. Slowly stir in the chocolate bar pieces until it melts. Turn off the fire and stir in confectioner's sugar and maple syrup. Once this mixture has cooled, transfer it in a piping bag or spread with a flat knife on the cooled cake.
Top the frosting with your boyfriend's favorite berries and serve.
Handicraft Showpiece
This DIY showpiece is an ideal romantic anniversary gift for your boyfriend to remind you both of the anniversary celebrations together. You can involve your boyfriend and turn it into a couple's DIY anniversary gift project!

You'll need the silhouette or image of a couple in a romantic pose, paper cutter, small cardboard box like soap box, foam sheets with a top glitter layer, colored wool string, black colored cardstock, washi tape, cardboard, and hot glue.

Print the image on a paper and cut it out. Next, paste it on the glittered foam sheet and cut its shape again.
Draw a heart shape on the cardboard and cut it out. Now, take out the blade form a paper cutter and wrap the wool around it. Press the wrapped blade on the cardboard heart so that it gets stuck on it.

Using a scale or scissors, cut the wool at the upper edge of the blade so that the wool no longer remains wrapped and remove the blade. The wool at the lower edge will still remain stuck in the cardboard. Cover the entire heart shape similarly with wool. Cover the small box with black cardstock and make a square thin opening on its top to fit the heart shape. Stick the heart in this and secure with glue. Next, paste the couple figure on the heart. Decorate the box with washi tape.
Customised Boyfriend T-Shirt
Display your love in your daily routine by giving your boyfriend a customised t-shirt and mug as a romantic anniversary gift. It's easy and you'll only need a few basic things. Watch the video to understand how to make it.
Printed T-Shirt
What you need
A computer printer
Freezer paper
Cardstock
Tape and scissors
A plain t-shirt in your boyfriend's size
Clothes iron
Foam brushes and fabric paint
How to make it:
Temporarily stick the freezer paper's shiny side onto the cardstock with tape and insert in printer.
Print out the chosen design of your names or a romantic symbol on the non-shiny side.
Separate freezer paper from the cardstock and cut off the design from it to make a stencil.
Now place the stencil over the t-shirt, keeping the shiny side of freezer paper and iron it. Ensure that every inch of the stencil is ironed and sticking to the shirt.
Keep a newspaper or cardstock inside the shit below the ironed stencil. Spread 2-3 coats of fabric paint on the ironed stencil with a foam brush and let it be absorbed.
Before it completely dries, remove the stencil carefully and let the t-shirt dry and after two or three hours, wash it once before presenting it to your boyfriend.
A Handwritten Romantic Diary
You can also make this lovely journal as a gift for your boyfriend on your romantic anniversary. It is super easy and fun to make and use. You will require 7 sheets of the regular sized paper, a punch machine, length of string, paper cutter, your choice of decorations for the diary's cover, and your choice of material for the cover. You can choose leather, cloth or any other material that your boyfriend likes. Follow the steps below to make the diary of visit abeautifulmess.com for detailed steps with images.

Cut the paper sheet in half vertically. If you choose to utilize seven sheets, then after halving and folding them, you'll get 28 pages in the diary. Measure the size of the diary's cover material according to the halved and folded sheets, and when cutting, leave an extra inch of the material beyond the sheets' size.

Using the punch machine, punch two holes along the spine of the folded sheets and cover. Next, sew the sheets and cover together by running the string through the holes and tying a knot inside the diary. Now, using a glitter or colored ink pen, write down a romantic quote or personal romantic messages on the top or bottom of alternate pages of the diary. You can also decorate the cover by sticking glitter, sequins, photographs, etc. But note that the gift is for him so don't make it too girly. Fill random pages with loves notes for your boyfriend before giving it to him.
Handmade Photo Frame
You can also make a romantic photo frame to display the moments of love between the two of you. All you'll need is colored cardstock, ice cream stick, glue, small cardboard box and decorative material. Read the steps below and follow the video to guide you through the process.

Cut out a heart shape from the cardstock. Line some ice cream sticks vertically side by side. Paste them together and then paste two sticks horizontally on top edge of the vertical sticks. Now, paste one ice cream stick over the outermost vertical stick on the side where the horizontal sticks are pasted

Paste the heart shaped cardstock on top of the vertical sticks, on that side where the extra stick was pasted over the outermost vertical stick. This leaves a gap from where the photo can be inserted. Cover it by pasting two more sticks horizontally on the side opposite to where the earlier horizontal sticks were pasted. Cut a small square opening in the small cardboard box to fit the square shape of the arranged ice cream sticks.

Decorate the photo frame by pasting embellishments like glitter, sea shells, bits of colored paper etc. Or you can also write small love messages or draw hearts all over it.
Handmade Handkerchiefs
Nothing says I love you more than the hard work and time that you put into a DIY romantic anniversary gift for your boyfriend. If you're not new to sewing, handmade handkerchiefs can be a very thoughtful and useful romantic anniversary DIY gift for your boyfriend. We loved this idea for handstamped handkerchiefs on papernstitchblog.com and your boyfriend may like it too.

All you'll need is foam, a plastic bottle's cap, felt and a tray made of plastic, fabric paint, and a plain handkerchief. Follow these instructions or visit the blog for step-by-step pictures.

Cut out the preferred shape from the foam for the design of the impression or stamp. Paste he same to the plastic bottle cap. Your stamp block is ready. Pour a drop of the fabric paint onto the felt directly or on a non-absorbent surface and let the felt soak it.

Press the stamp on the soaked felt and press it on the handkerchief to make a clear impression. Repeat to make as many prints as needed. Let the fresh paint dry, then iron the handkerchief and give it one wash before gifting it to your boyfriend.
Handmade No Sew Bowtie
A bow tie would be a classy accessory gift that will never fail to impress your boyfriend, and also up his style statement. An even more impressive gift would be a DIY handmade bow tie that you make for him as his gift for your romantic anniversary. Follow this easy method of making a no-stitch bow tietikkido.com. Gather some fabric, fabric glue, scissors, velcro dots, and a scale.

Cut the fabric into rectangular shape of 10 x 5 inch, saving some fabric for another rectangle. Fold each horizontal edge till midway the fabric piece. Glue the folded edges at the middle of the rectangular fabric. Next, fold the vertical edges inside till midway and glue similarly. Fold and glue the saved fabric in the same way.

With your fingers, pinch the bigger rectangle in its center to gather it into a bow. Circle it with the smaller fabric around the middle and paste them together. Your boyfriend's DIY bow tie is ready!
A Delicious Meal, Shared Under Candlelight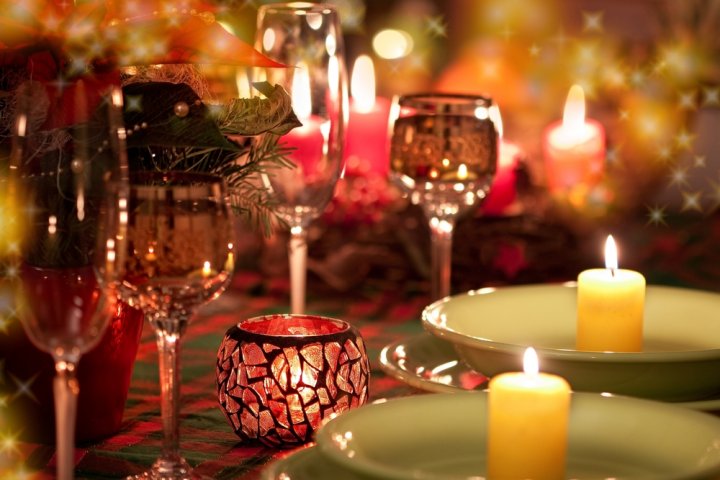 You can combine the cake suggested above with a highly romantic, cosy dinner for two as an anniversary gift. There's no need to stress on elaborate recipes when you can make a simple yet scrumptious salad ideal for a romantic evening.

This recipe requires 4 cups greens of your choice, a peeled carrot, two sliced green onions, six or more chopped strawberries, fresh berries of choice and dried currants, minced garlic around one fourth cup, one fourth cup chopped nuts, half cup feta cheese crumbled, some croutons, and olive oil for dressing.

Mix all the ingredients in a large mixing bowl, except the dressing and croutons. Toss these together thoroughly. Serve this in two salad bowls and add the dressing and croutons at the top according to taste. Give the salad a good mix again before eating to let the dressing mix with the ingredients. Or you can add the dressing in the large bowl itself. Treat your boyfriend to this nutritious yet delicious DIY salad to rev up his mood on your romantic anniversary date!

If you aren't in the mood for cooking, order in and enjoy a romantic evening together.
Keepsake With Personal Note
A keepsake is a memory capsule, where we safely pack in souvenirs from our loved ones and memorable times to secure their memories. For a lovely DIY romantic anniversary gift for your boyfriend, you can craft this book shaped keepsake box. We have picked an easy method shown by howdoesshe.com
Anniversary Book Box
What you need
A thick book with hardcover
Paper cutter
A scale
Pencils
Glue and water
How to make it:
Open the book and on the very first page, draw a square or rectangular shape for your box.
Cut through this shape, going as deep into the pages as deep you'd like your book to be. Do not cut through the book and be careful that you're cutting straight.
Mix the glue and a little water to make it runny enough to be spread with a brush but not too thin.
Spread this glue on all sides but not the open cover and first page. Spread it on all sides and even in between pages do they stick together.
Next, let it dry. Meanwhile, write down a personal, handwritten letter to your boyfriend, expressing your love and appreciation for his presence in your life.
Once the book is dry, use the decorative materials with all your imagination to decorate the box. You can also keep some photos and knick knacks from the romantic anniversary celebrations in the keepsake box.
Handmade Doesn't Mean Anything Will Do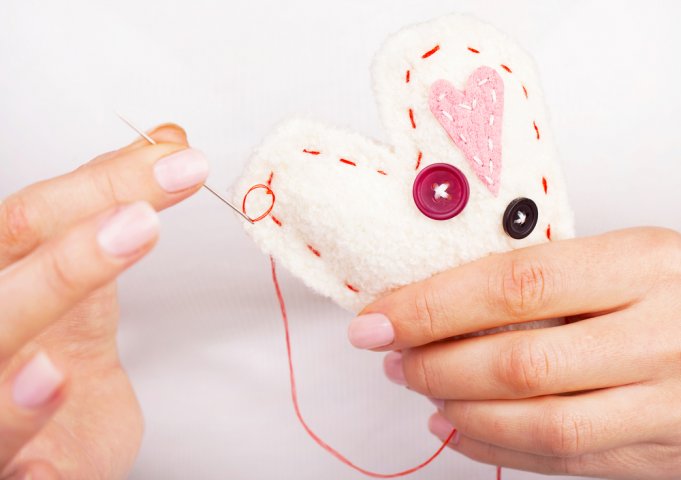 Be careful and meticulous when attempting to make a DIY romantic anniversary gift for your boyfriend. It is best to get some hints from your conversations on what he like and not, especially if he was also planning to craft something for his needs lately. For your anniversary gifts to be truly special, make sure the DIY crafts are romantic and add loads of personal touches and customise the DIY gift to suit your boyfriend's favorite colors, taste, smell, his requirements etc. With a bit if care, you can ensure that your boyfriend will flaunt it with confidence and pleasure.

From our editorial team
Aim for Perfection
Just because you're making something by hand, doesn't mean you can get away with any sloppy mess. A gift has to be pleasing in it's appearance, liked by the receiver and serve some purpose, even when made by hand. If you can't pull off a respectable present you're better off buying him something instead. He may spare your feelings by saying he likes it but do you want to give your boyfriend a gift he loves or just something he pretends to like?