Magic of Handmade Gifts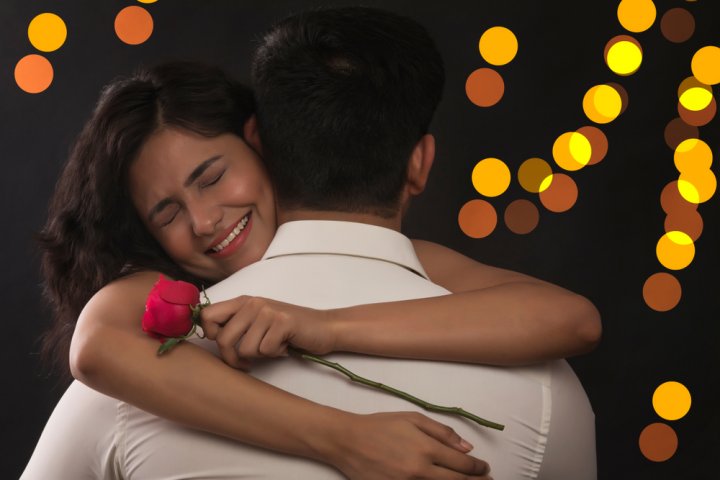 Gifts have a charm that very fewer things can bring. If the gifts are handmade, the impact is greater. Handmade gifts convey a deep love for each other. The efforts put into making a handmade gift shows love and concern for each other. The love that flows through such gifts is phenomenal and wonderful.
What Does a Handmade Gift Mean?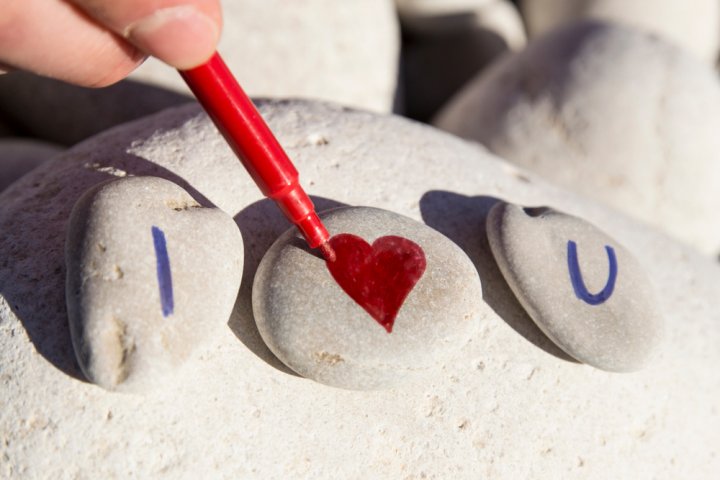 A handmade gift means a lot of things to a person. When you put in the efforts to make something for someone, you are actually telling the person that you care. We do not usually put in efforts for a random person. We put in our best for the ones we love and that is what a handmade gift establishes. A handmade gift is a symbol of love and respect for the person.
It Shows You Care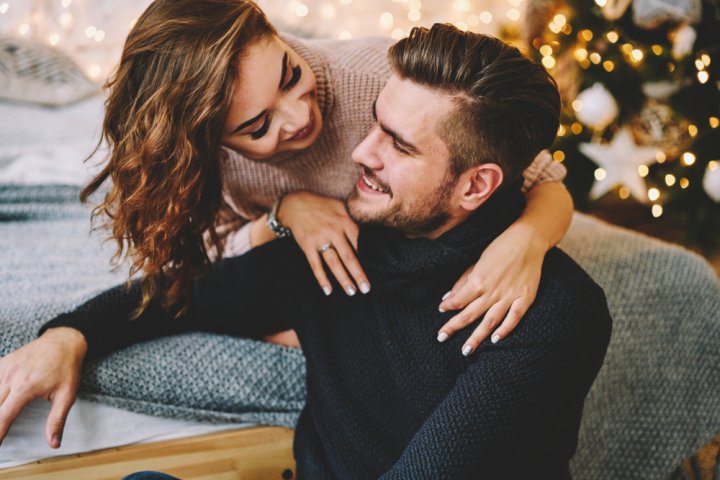 A handmade gift shows you care. We only put in time and efforts into making something from scratch for someone we absolutely love. The gift we make shows our love for the person we are giving it to. We take care of every little thing that a person likes and try to incorporate that in the gift we are making. That shows a lot of love and concern.
It Shows Your effort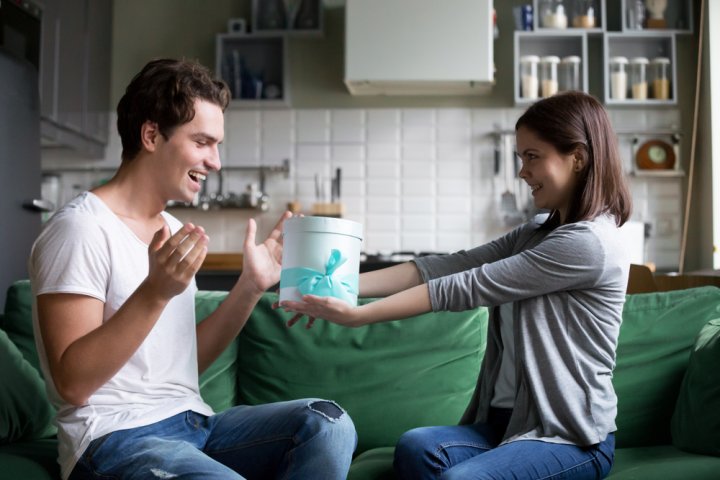 A gift is special, undoubtedly. But a handmade gift is even more special since it takes a lot of time and effort to finally make it. A lot of things go into making a handmade gift. The most important part is planning and preparing. The entire process is quite cumbersome. But if a person is willing to take the trouble, it shows genuine love and devotion.
It Shows Your Love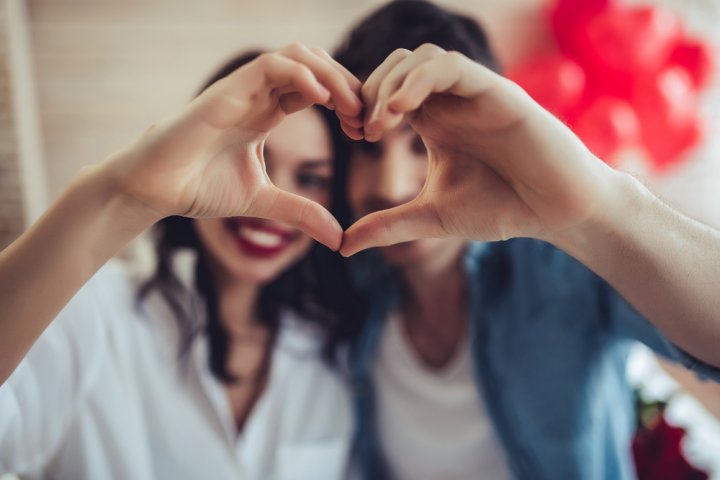 A handmade gift shows a lot of things. However, what it shows the most is your love for the person you are giving it to. Your efforts and hard work are shown by the gift you give to the person and all your emotions are conveyed through it. A handmade gift is a very special gift and it completes the relationship that you share with each other.
Top 10 Handmade Gift Ideas for Boyfriend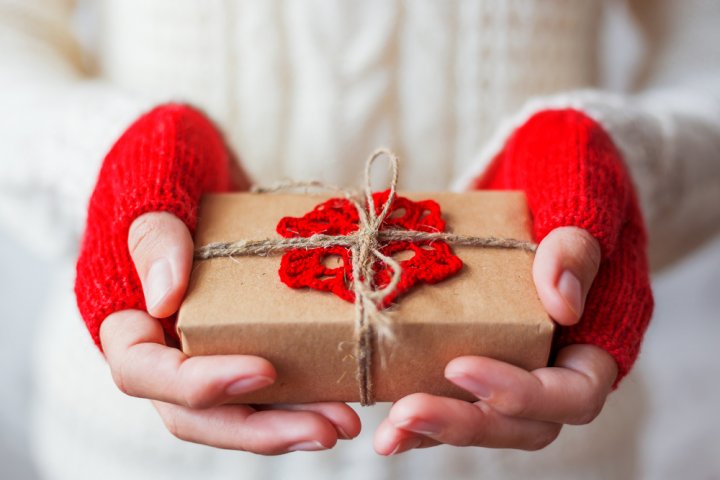 Boyfriends are great people who take care of us and love us. They hold us when we are upset and make us laugh. Their poor sense of humour keeps us going. We long to return home to them. They deserve to be told that they are loved. Buying a gift is fine but making one is so much better! And that is why we have put down ten amazing ideas for handmade gifts. We can guarantee you that he will recognise your hard work and absolutely love it!
Make a Beautiful Card for Your Man!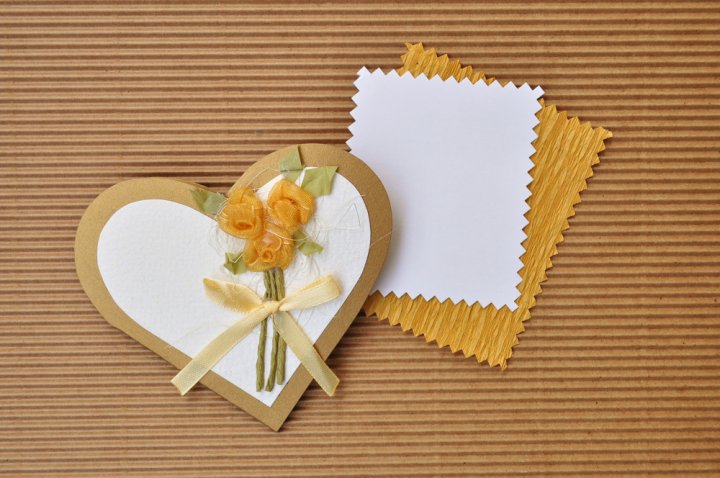 Making a card is probably one of the best things ever. It can be anything; here's how you can make a fantastic card for him. The cardboard or the mount board will be your first piece.
You will require:
A cardboard
Coloured papers
Glue
Scissors and
Some decorative items like ribbons
How to make it:
Step 1 - Choose a design first. May be a heart or some balloons depending on the occasion.
Step 2 - Cut your base (cardboard, paper or whatever you have chosen) according to the required size. Normally a A4 size is perfect but you can choose whatever you want. Cut the coloured papers likewise and paste the way you want your card to look!
Step 3 - You can also make designs with colour pens or doodle on it with a black marker. Once you are done designing, write a nice message inside and put the card in an envelope.
Go for a Bookmark if He is a Bookworm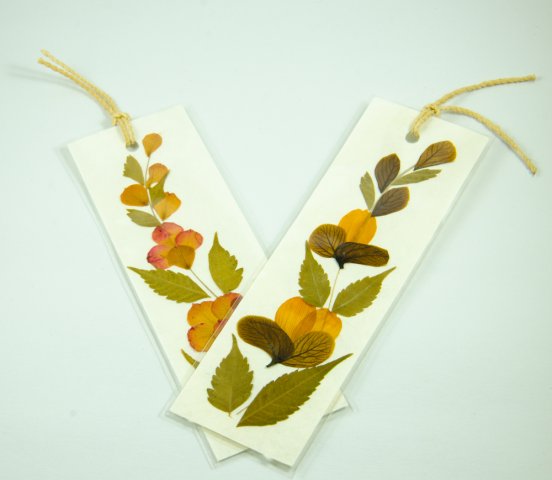 For a bookworm, there is nothing in this world that is more precious than a bookmark! That is, of course, after you and his books! You can make a pretty bookmark for your beloved boyfriend. Making a bookmark is quite easy; Just follow the below steps:
You will require:
A cardboard
Coloured papers
Glue
Scissors and
Some pens and decorative items
How to make it:
Step 1 - Get a small piece of cardboard and choose a design of your liking.
Step 2 - Fold, cut and paste according to the decided design!
Step 3 - You can design it with different cooloured papers or even put decorative items on it, like, mirrors and glitter.
Make Some Chocolates if He Has a Huge Sweet Tooth!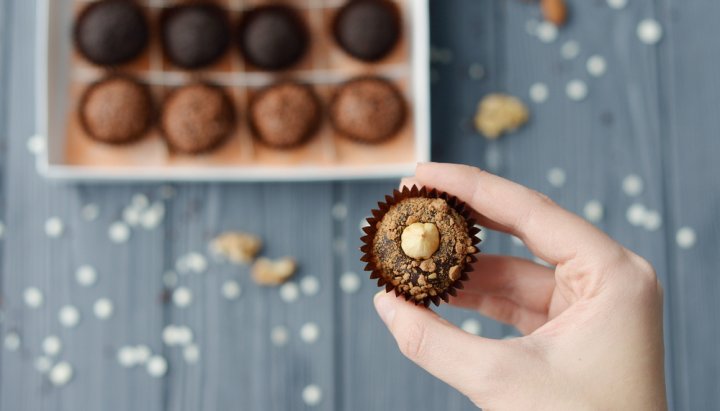 Chocolates are paradise for a person with a sweet tooth. If your boyfriend is one among them, then make some chocolates at home and gift it to him. YouTube is full of tutorials where they teach you how to make chocolates. You can also find some basic steps below:
You will require:
Milk
Chocolate syrup/powder
Sugar
Chocolate moulds or setting tray
Nuts, like, almonds and walnuts (optional)
How to make it:
Step 1 - Mix the milk, chocolate syrup (or powder) and sugar together. You can also add nuts or dry fruits, if you like. You can also experiment with things like choco chips, fresh cut fruits and more.
Step 2 - Mix it well and then pour it in chocolate moulds or in a setting tray. If you don't have either of them, then you can also use an ice cube tray to make the chocolates.
Step 3 - Leave the tray/moulds in the refrigerator for a few hours. Give it your boyfriend and watch him dance in glee!
Stitch a Pattern for Him on a Napkin
This is a classic gift that never fails to impress a person. Boyfriends love this gift. If you already know to stitch, this will be easier. If not, it might turn out to be a little more difficult. You can find some tutorials online. A step by step method is also given below :
You will require:
Light-coloured napkin
Embroidery needles and threads
Embroidery hoop (optional)
How to make it:
Step 1 - Trace the design (or, initials) on the napkin with a pencil.
Step 2 - If you have an embroidery hoop then place your napkin on it. However, if you don't have one then you can simply hold it in your hand to embroider.
Step 3 - Thread your needle and then poke your needle through the backside of the napkin. The needle should emerge at the very beginning of your design. Pull your thread all the way through the fabric. Keep pulling until you feel the knot against the fabric, stopping your thread.
Step 4 - About half a centimeter from where your needle came through, poke it back through the fabric the opposite way. This will make a stitch. Continue making similar stitches on the entire design.
Step 5 - Once you are done, simply tie the loose end to the knot at the backside of the napkin.
Tip: If you are a newbie at embroidery and stitching then try making only his initials or a monogram. Later, you can try complex designs and stuff.
Make Him a Muffler
Here is another thing that can be quite hard to make. But if you can manage to do it, it is going to turn into one of the best gifts ever. Before you begin, you must learn to weave. Depending on your enthusiasm, it can take anywhere between a few weeks to a few months. Once you have learnt this, you can begin looking up online for designs. Select the design and get going!
Tutorial Video 1 - This is a simple video which is apt for beginners. You can see and learn how to make nice, warm muffler with a single colour design. The design along with the instructions have been kept simple so that everyone can understand.
Tutorial Video 2 - This video is also aimed at beginners but is of a slightly higher level. You need to know the basics to be able to follow this video. It also shows a single colour pattern for a warm and fuzzy muffler.
Tip: Don't forget to stitch your boyfriend's initials or his name at one corner of the muffler, he will surely love it.
Make a Nice Lantern for Him That You Two Can Hang in Your Bedroom
Now here is an easy one that you can make for your man! Making a lantern is a piece of cake and the product you receive at the end is too beautiful! To make a lantern for your bedroom, you will require a balloon, fevicol, water, and a jute rope. Now see the steps below to begin:
You will require:
A medium sized balloon
Fevicol and water
Jute rope (at least 2 meters)
Small bulb for lamp
How to make it:
Step 1 - Start off with blowing the balloon to the size you want your lantern to be. Tie a knot. Coat the entire balloon, starting a little below the tied portion, with a mixture of three parts of fevicol and one part of water.
Step 2 - Once that is done, wrap the jute rope around the balloon, making sure it sticks to the coated area. You can wrap it in any way you want. It does not necessarily have to be symmetrical. Once you are done the wrapping, leave it to dry.
Step 3 - When this is completely dry, burst the balloon and take it out. You will be left with the skeleton of your lantern.
Step 4 - Place a bulb or some fairy lights in it and hang it in your room! Your boyfriend will definitely love it! It will make the ambience even more romantic.
Make Him a Comfortable Pillow!
Here is another easy thing that you can make for your boyfriend. This pillow, or cushion, will be perfect your his bed or his couch.
You will require:
Cotton/satin cloth
Cotton to fill the cushion
Emroidery threads and needles
How to make it:
Step 1 - Begin with stitching the outer cover of the pillow. If you know to stitch, it will be easier for you. In case if you do not know how to stitch, you can try out YouTube tutorials to learn how to stitch. Watch the video above!
Step 2 - Once you are done stitching three sides of your cover, fill it with cotton or with cotton wool. I suggest you fill in cotton wool because that will make it softer and cosier. Once you have done it, stitch the fourth side, too!
Step 3 - Now, stitch a really cute pillow cover for your cushion. Once that has been done, it is ready to be gifted!
Step 4 - Place a bulb or some fairy lights in it and hang it in your room! Your boyfriend will definitely love it! It will make the ambience even more romantic.
Tip: If you don't really know much stitching then you could buy a ready made pillow and pillow cover from the market and simply do a bit of embroidery on it to add a special, handmade touch to it.
Make a Friendship Band for Your Boyfriend!
As cliche as it sounds, boyfriends are our best friends. Thus, to remind him that he is the best, you can make him a cute friendship band. To make a friendship band, you don't even need a lot of things. Here's how you can make one for him:
You will require:
Colourful strings
Beads (optional)
How to make it:
Step 1 - Take three different colourful strings. Make sure they are soft so that there is no trouble in wearing them. Make a plait with them, the same way in which you braid your hair.
Step 2 - After that has been done, put in beads or letters of his name in it. You can easily find these in local shops. Make a nice pattern.
Step 3 - Once it looks like you wanted it to, make a knot at both ends of the band. Put it in a box and wrap it up very well. Give it your boyfriend and watch him gleam with happiness!
Tip
- You can also refer to this page,
Uppunuti Home
for other kinds of designs ranging from beginner level to intermediate level. Some of them are really fancy while some are simple and sweet.
Make Him a Wall Hanging
Now you can make a wall hanging out of anything. See the steps below and get started.


You will require:
Cardboard or a mountboard
Stencil and carton
Fevicol
Paints and decorative items
How to make it:
Step 1 - You can use cardboard or a mountboard to cut out or decorate it as you please. Or, you can get yourself some plaster of Paris or a giant tub of fevicol. You will need a stencil or a mask, and a carton. The carton should not be too big in height.
Step 2 - Make a paste out of plaster of Paris and water, or three parts of fevicol and one part of water. Place the stencil or the mask upside down inside the carton and place a strong string where you want the hanger to be.
Step 3 - Once everything is in place, pour in your mixture inside the carton. Leave it to dry.
Step 4 - Once it has dried, tear off the carton. You can now paint your wall hanging or decorate it in any way you want. Ta-da! It is ready to be given to your man as his gift!
Tip - You can also check out some good tutorial videos that could help you in making more fun designs on your wall hanging.
Paint His Picture
This is for all those people who draw great. If you are something of an artist, this is going to be the best gift you will ever give your boyfriend. Paint his picture, or if possible, paint a picture of the two of you together. Try to imitate your best memory of togetherness. Fill the painting with colour. This will be the symbol of filling his life with colour. He is sure to love this beautiful gift from you.

You will need a standard canvas, colours (acrylic or oil), brushes and a picture of his for reference. You can also refer to this tutorial video by Lioba Brückner to understand how to paint portraits.
Make the Day More Special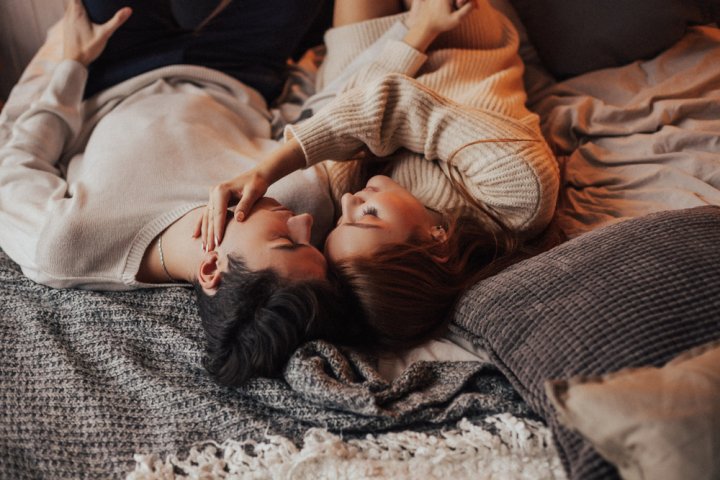 Gifts are great and handmade gifts are probably the best gifts you can give your boyfriend, but making the day more special is the most important aspect of celebrating an occasion. You can do so much to make the day special for the two of you. We have listed three such things that we feel both of you should try doing together.
Cook Something You Both Love
Cooking is the best thing if you are looking to bond. Cooking, somehow, miraculously brings two people closer to each other. You two can cook something you both love and share it.


Binge Watch a Series You Both Love
Watching a TV series is one of our favourite hobbies these days. So, why not use it to bond? Put on some pyjamas, get a blanket out and binge watch the series you both love. Cry over the scenes, share some laughter and get cozy with each other.


Spend Time Together
Everybody lives a busy life these day and that is why spending time together is the best gift you can give each other. Catch up on what is going on in the other's life and do something that you both enjoy!
From our editorial team
A Special Gift for a Special Person
Your boyfriend is someone who is with you through thick and thin. He is the one who you return to after a long day at work tired and irritated. Doesn't he need something unique and special? Handmade gifts don't need any special skill to make it work though it would be great if you are crafty with your hands. It is also made with love and with the utmost care and effort to make it work. No store-bought gifts can reflect that for you. Pamper your one and only love with handmade gifts from our selection of simple gifts that probably takes just minutes.