What is So Special About Handmade Gifts and DIYs?
Weaving Memories with Your Hands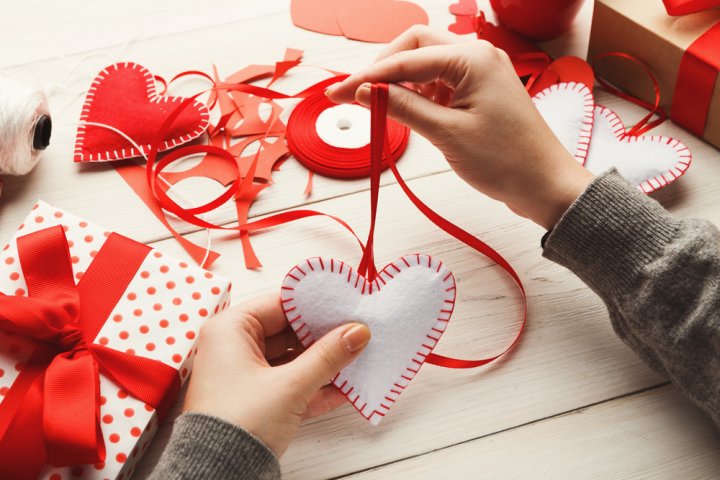 A gift that you make by yourself not only showcases the essence of your relationship but also, happens to be one of its kinds. There is a plethora of ready-to-pick gifts available across the market, but they will never be as personal or heart warming as a little handmade card etched with your memories. Making a gift for your significant other is equivalent to weaving memories with them. With each step, your mind brings back the fondness and the warmth that you share with him.
Adding Your Personal Touch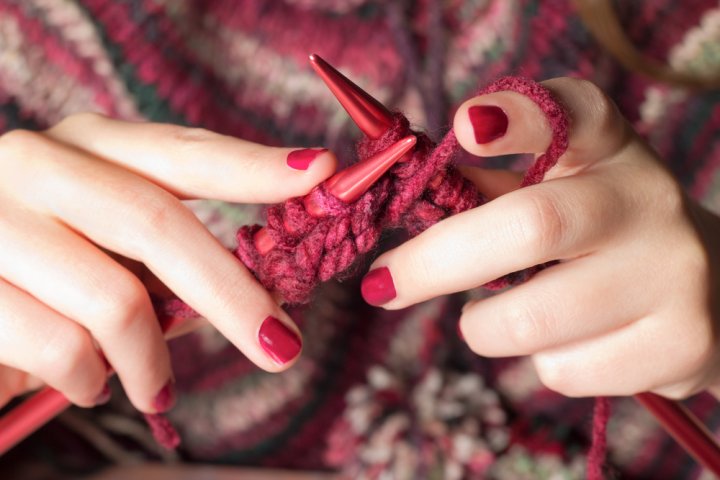 Unlike the gifts that you buy off the racks from some fancy store, a handmade gift is meant to portray your feelings and emotions. It is more about the person that it has been made for. It has your personal touches, each of which are significant messages showing how much you care about the details related to him. The small paragraph narrating a funny anecdote of his cute habits is bound to fill his heart with love and admiration for you. These little things matter a lot in the long run.
Make Him Feel How Special He is to You!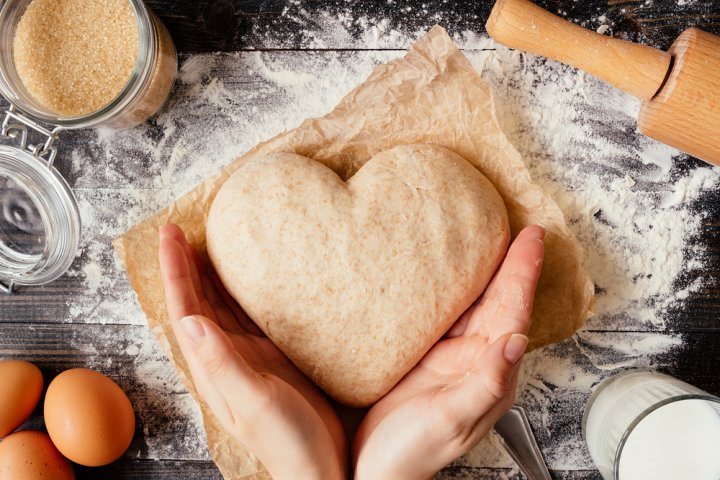 Making someone feel special is not about throwing extravagant parties in his name or gifting him a diamond worth crores. It is about the effort you put in making your boyfriend happy with tiny handmade stuff which he likes and can keep with him forever. You might not be perfect in crafting beautiful cards or cakes for him, but your efforts and love will seep through the tiny flaws and mistakes you might make. These gifts will remain a memory for the two of you for years and as they say, joy comes in sips, not in gulps!
Our Pick of 8 Awesome DIY Gift Ideas for Your Boyfriend's Birthday in 2019
Hearty Tea-Bags for the Win!
If your boyfriend is a tea lover and kicks off every morning with a punch of strong tea, then this is the ideal gift for him. These heart-shaped tea bags are easy to make and extremely cute to gift. You can check out the complete procedure along with pictures on practicallyfunctional.com.
DIY Heart Shaped Tea Bags
What you need:
Thread (preferred colour)
Fillable tea bags
Loose flavoured tea
Sewing machine
Baker's twine or yarn
Coloured felt
Pencil
Teaspoon
Scissors
How to make it:
Draw suitably sized heart shape on the tea bags with a pencil. Place two such heart drawings, coinciding.
Sew inside the heart boundary, but mindfully leave a gap near the tapering end of the heart.
Now, cut out the heart by following the outer (pencil) curves.
When done, fill-in the tea bag with loose tea through the gap and then sew the gap to secure the tea bag completely.
Use the baker's twine or a long piece of yarn to make the dipping thread of your tea bags.
Our Story Book
If you like collecting small titbits of your dates and a lot of things in the name of "memories", this will be your canvas to play with. This book should be all about you and your partner. From the first rose that he got for you to the movie tickets of your first cinema outing, you can create a collage of all these cuttings in a book with adjoining paragraphs of cute details that had made the meeting special. So gather it all up and start thinking about what kind of theme you want to see in the story book of your love!
The Story of Us
What you need:
A sturdy book with colourful or themed pages
Pencil
Scissors
Glue
Border tapes
Sketch pens
Colours (crayons, water colours, or whatever you prefer)
Ribbon
How to make it:
Decide a theme about how you wish your book to turn out like.
Draw all the different boxes, where you plan to fix your photographs, or write paragraphs.
When done, glue the photos and other "memories" that you want to showcase.
Now, complete the writing parts describing the speciality of the dates or things that made you fall for him in that meeting.
Finally, start decorating with borders, outlines and designs based on your desirable theme.
Wrap it up making a bow from a ribbon and it is all ready to wow him up!
The Stone Craft
Some people have a never ending fondness for nature and nature inspired gifts. If your boyfriend is a person who loves a splash of colours and needs a cutesy paper weight, you can create one with your own hands.
Stone Craft
What you need:
Coloured stones of your choice
Acrylic colours
Fine tip brushes
A few 3D cone outliners
Transparent nail paint
How to make it:
Take a stone that you like and wash it off thoroughly, to remove any dust or mud siting on its surface.
Choose the colours from your acrylic paints and a phrase (for e.g. "you rock my world" etc.) to write on it.
Carefully write the phrase you love on the stone's surface and let it dry.
You can make hearts or any other designs around it with 3D cone outliners.
Secure the painted areas and add a gloss to the whole stone with the transparent nail paint and voila! The stone is ready to make him smile!
The Seven Days of Love DIY
A surprise need not be a one day affair. You can increase the excitement by gifting him this homemade seven days of love present, which will have messages and other tiny goodies that will lighten up his whole week. You can go all creative and collect 7 tiny things you want to gift him like a ring, cufflinks, movie tickets for a date, his favourite candies and so on.
Seven Days of Love
What you need:
A Monday to Sunday spill box with box size suitable for your small gifts
Small handwritten notes made specifically for each day
Tiny add-on gifts to give him surprises for the whole week
How to make it:
Place all the notes in their pre-decided slots.
Put individual gifts for each day, and leave a day or two as "dodge ball" or in simple words without any exclusive gift but with candies and gums.
Decorate the box according to your preferences and get ready to see him all in excitement, for the whole week!
Candles with Beautiful Carvings
Candles are a staple to any romantic dinner or night. It brings in the light of love and the luminescence of togetherness. If your man loves candle light dinners or is greatly into aromatherapy which uses great amounts of candles, this gift is sure to sweep him off his feet. You can see the picture by picture procedure of how to carve his initials on the candle from helloglow.co.
DIY Carved Candle
What you need:
Candle (scented or plain)
Design for initials (printed on a small piece of paper)
Gold leaf/ ball point pen
Tape
Linoleum cuter
How to make it:
Tape your design paper on the candle to fix it completely. It shouldn't be able to move while you draw over it. Trace the design carefully and firmly, using a ball point pen.
Remove the paper and then trace again with the linoleum cutter. The carving should be nice in depth as well as width to be visible.
Fill the carving with the gold leaf pen to fill it beautifully and then, let it dry. Place it in a cutesy little box and gift it to your beloved.
Date Night Arrows to Hit His Heart
If you like being creative and quirky in asking about the date night, this date night arrow will be a piercing hit for you. It will have a message of you next date along with its impressive exterior appearance. The idea is simple but out-of-the-box, and will leave him wanting for more surprises from you!
Date Night Felt Arrows
What you need:
Felt sheets
Quarter inch dowel rods
Scissors
Fevicol
Mailing tube
Wrapping paper (for the tube, optional)
Tiny hanging labels or tags
Pen
How to make it:
Cut out small triangles of equal size to make the arrow heads. Place one on the surface, apply fevicol on one of them and carefully place the dowel rod on it.
Cover the first triangle and the rod with another triangle such that all the edges coincide. Press gently and repeat the procedure to make more arrow heads.
For the tails, repeat a similar process with rectangular pieces of felt. Once all are nicely glued, cut inwards V shapes at the bottom of the arrow tails.
Then, along the edges of the rectangular arrow tails, cut sections which appear to be fringes around the tail.
Once done, write down your date ideas on the labels or tags and then wrap them up individually on each of the arrows using a twine.
Place all these arrows in the mailer tube, which you can further decorate using a beautiful wrapping paper.
Heart Pinatas
When you love someone, you want them to know how much they mean to you. These pretty heart piñatas can be your perfect messenger and your creativity is sure to make him remember this unique birthday present. You can put his favourite candies or exotic chocolates inside the piñatas, along with a love note and make his birthday extra sweet. This will be a surprise, he will have to find on his own.
DIY Heart Piñatas
What you need:
Mini cardboard heart shaped boxes
Awl
String or twine
Candies/chocolates
Fevicol
Crepe paper folds
Red felt
Printed letters (the short message you'll be pasting on the outside)
Scissors
How to make it:
Use the awl and poke a hole in the top region of your box. Through this hole, pull down both the ends of a suitably lengthy twine, and make a knot inside the box itself. A loop will be formed.
Cut about three-quarter inch off, from your crepe paper folds. About 10 feet will be needed per heart.
Whilst being folded, fringe down each strip carefully.
Put the goodies and candies inside the piñata and secure with lid. Start running a line of fevicol on one face of the box and pasting the fringed strip tracing over the glue line. Repeat the steps to cover the whole piñata from bottom to top, strip by strip.
Repeat the above steps and cover the whole piñata and let it dry. Cut out your message from the red felt in the form of letters and glue them over the heart. Be ready to tell him to use all his muscles to open his gift!
Printable Message Board
Sometimes, the simplicity of gifts makes them even more beautiful than anything else. If you are a person who considers herself ill-equipped in making cool handmade gifts but still are willing to take the plunge just for him, then this is the one for you. The gift is beautiful, simple and does not require you to be a professional craftsman. Make your own design or download this board here.
Printable Message Board
What you need:
A print with your message and preferred design
An 8 x 10" frame
A gift box
Ribbons
How to make it:
Create your own design and write down your message with the help of an editing online application. This is your canvas, write what you want to convey but make it crisp and short.
Download and print this picture.
Put it in the 8*10 frame carefully.
Put this frame and some goodies like chocolates etc in a gift box and wrap it up with ribbon made bows, and voila! Your easy but gorgeous gift is ready to meet him.
Cherry on the Cake: A Bonus DIY to Make Cute Cupcakes for Him!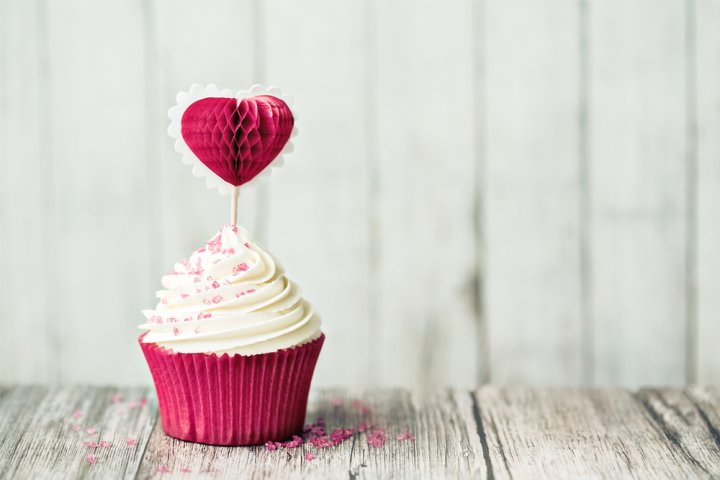 Who doesn't love fluffy, soft and creamy little cupcakes? Along with your beautiful DIY gift for your boyfriend, don't shy away from putting your hands in the batter of cupcakes. These are flavourful, easy to make and extremely pleasing. So what are we waiting for?
Vanilla Cupcakes
What you need: (for about 20 cupcakes)
2 Full cups of flour
Half tsp salt
Half cup softened butter
1 cup milk
2 tsp baking powder
2 eggs
1 tsp vanilla essence
¾ cup of sugar
How to make it:
Preheat your oven to 190C or 375F while lining muffin cups with butter papers.
Cream sugar and butter till it becomes light and aerated. Beat in the eggs, adding one at a time.
Mix flour, salt and baking powder separately and then, add this mixture to the batter. Pour in the milk and vanilla essence drops, and stir well.
When mixed thoroughly, spread evenly in muffin cups and wait. Present these delightful cupcakes to your boyfriend and be assured of making him fall for you all over again!
From our editorial team
Gift giving is about love
The idea of gifts has evolved into clever, expensive or trendy products that have to be wrapped in the most elegant of gift wrap papers, with bells, whistles and perhaps something more. These are nice to receive once in a while, but simple things hold value too. Your cake may not be the tastiest (or it could!), but the love and effort put into it will more than what any patisserie can offer. Giving gifts is about connecting at a personal level, and something made by hand does that extremely well.