5 Ingenious Ways to Make a Cake Without an Oven!
Cook in a Pressure Cooker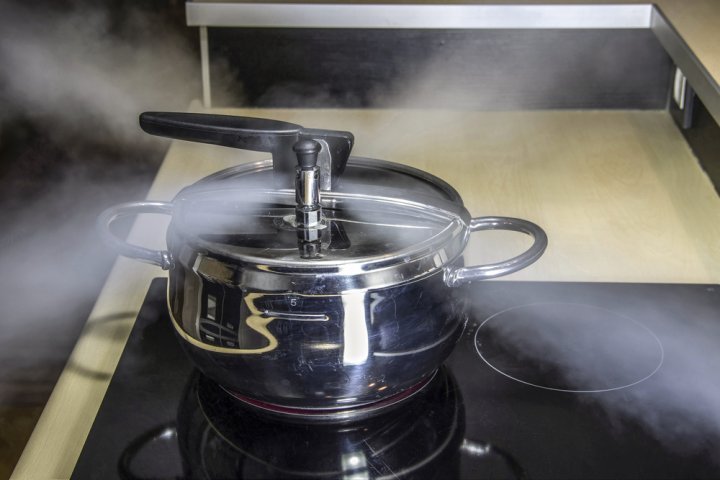 The major issue with an eggless cake without oven is that eliminating eggs can cause the cake to turn harder. This needs you to pay special attention to baking the cake, and hence, you need a pressure cooker for its preparation.

You can fill the pressure cooker with some sand or salt and then place a stand inside to keep the baking pan on it. Cover the lid of the cooker without whistle and bake it for at least half an hour. You are going to get a fully baked super soft cake this way.
Steaming the Cake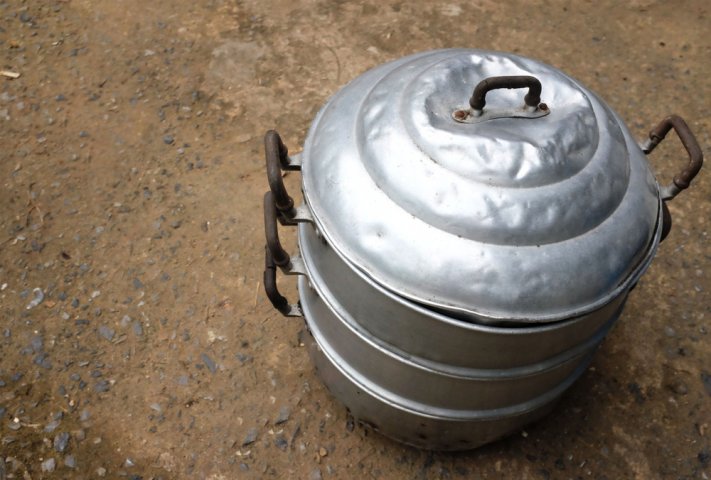 Steaming is another method that can be used instead of baking the cake. To be true, it yields even softer and moister cake, and it is so easy to make a steamer on your own too. You just need to fill a large pot with some water. Put a stand inside it and then place the baking pan on top of it. Don't forget to cover the baking pan with aluminum foil. This will steam a wonderful cake for you.
Cook in a Pan
You can use a deep saute pan to turn it into a pressure cooker or steamer cooking for your cake. You can either fill it with sand or some water, then put a shallow plate in its middle. Put your baking pan on top of this plate and cover the pan. You need to cook on low flame and voila! Your cake is going to be ready in no time!
In Gas Oven Tandoor
Gas oven tandoors are usually used for making Bati in them, which is a traditional Rajasthani food item. If you want to know how to make a cake without oven, then a gas oven tandoor can turn out to be a fantastic alternative for you.

You can place the baking pan inside this tandoor and then keep on baking the cake on low flame. The covered environment of the tandoor and low flames bake the cake from within, and the results are quite satisfying.
Large Pot on Gas Stove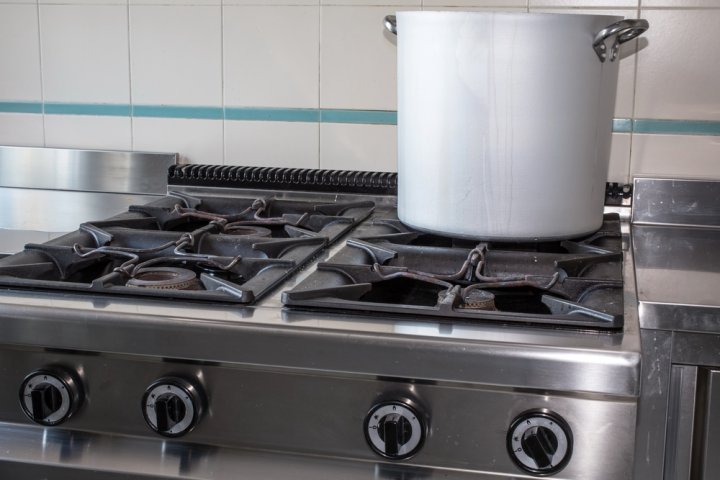 This method works just like that of a pressure cooker baking. However, it comes handy for those who do not have a pressure cooker at home but still want to bake a delicious cake.

You need to put salt into a large pot and then put a stand on it. After preheating for about 10 minutes, you can set the baking pan inside and then cover it with any plate. This will create the same baking condition as that of a pressure cooker for you.
Cakes You Can Make Without Oven!
Chocolate Cake in Pressure Cooker
If you are looking for easy pressure cooker cake recipes then this chocolate cake recipe is going to become your favourite in no time. The process is quite simple and it tastes so delicious too.
Ingredients
2 eggs and 1 cup powdered sugar
1 cup all-purpose flour and 2 tsp cocoa powder
1/2 tsp baking powder and a pinch of salt
1/4 cup oil and 1/4 cup milk
1 tsp vanilla extract and 1 tsp butter for greasing
How to Make
Grease a baking pan with butter and flour and set aside. Now add sand in a pressure cooker and cover the lid to preheat for 10 minutes on low flame by removing whistle.
Take a bowl and add eggs then whisk it well followed by powdered sugar and then beat it well.
Now add all-purpose flour, baking powder, cocoa powder and salt in the mixture and stir well.
Add oil, vanilla extract and milk and prepare batter without lumps.
Pour the batter into the pan and bake in pressure cooker for 60 min on low flame by covering the lid.
Serve the cake when cooled down completely.
Basic Sponge Cake without Oven
Everyone loves sponge cake! If you do not have an oven at your home, then do not worry because this recipe doesn't need one. Try out this sponge cake recipe without oven and enjoy it with your family.
Ingredients
1 cup all-purpose flour and 1 cup powdered sugar
4 eggs and 1 tsp baking powder
1/4 tsp vanilla essence
How to Make
Take a bowl and separate egg whites and egg yolk. Beat egg whites till they are creamy and make soft foam. When done, keep it aside.
Now, beat egg yolks along with powdered sugar. Once it becomes soft, mix it entirely with whisked egg whites and then beat again on low speed.
Add vanilla essence, baking powder, and all-purpose flour into this mixture and fold gently. Pour this batter into an already greased baking pan.
Now, take a pressure cooker and fill it with some salt evenly. Preheat it for 5 minutes and then put a steel bowl in it upside down and cover it with baking pan.
Cover the lid of the cooker and remove the whistle and bake the cake for 25 minutes on low flame. Your sponge cake is ready.
Lemon Steamed Cake
Steaming is another method through which we can prepare moist and soft cakes. You can try this recipe of steamed lemon cake, and you will forget about oven-baked cakes!
Ingredients
3 tbsp lemon curd and 175 gms self rising flour
1 heaped tsp baking powder and pinch of salt
juice and grated zest of 1 lemon
175 gm regular sugar and 3 large eggs
175 gm softened butter
How to Make
Take a pudding bowl and grease its inside with softened butter and put parchment paper only on its bottom side. It will protect the cake from sticking the bowl.
Now, take parchment paper and aluminum foil large enough to cover the bowl and then put them one on another and set aside.
Take another bowl and cream butter and sugar together until they become fluffy and light.
Now add eggs, lemon juice and lemon zest into the mixture and mix well.
Sift flour, baking powder and salt into the bowl and fold gently.
Finally take lemon curd and pour it into the pudding bowl to form a layer on its base.
Transfer the cake batter into pudding bowl and cover with parchment paper and foil covering.
Place the bowl in steamer and steam for about 45 minutes. It must be ready by now then serve it with some ice cream when its still warm.
Eggless Brownie in Gas Oven Tandoor
If you want to how to make a cake without oven, then you should better get started with this brownie recipe here. It is prepared in a gas oven tandoor, and the best thing about them is that they are eggless and hence can be served to your vegan friends as well. Try this recipe and enjoy the delicious brownies.
Ingredients
100 gms butter and 3/4 cup sugar
1 cup all-purpose flour and 1/4 cup cocoa powder
1/2 tsp baking soda and 1/2 tsp baking powder
1tsp coffee powder and 5 tbsp yoghurt
1/2 tsp vanilla essence and 1/4 cup walnuts
1/2 cup milk
How to Make
Take a bowl and blend butter and sugar in it very well. Keep on blending them until the mixture becomes fluffy and creamy.
Once the mixture becomes fluffy, sift flour, baking soda, baking powder and cocoa powder in it. Now, add coffee powder, yogurt, walnuts and vanilla essence into the mixture.
Mix them well and then add milk while keep on stirring the mixture.
Now, preheat the gas oven tandoor for 5-6 minutes on high flame then add the batter into a greased and floured tray.
Put the baking tray into the oven and bake for 20 minutes on high flame and then for 20 minutes cook on low flame. Your brownie is ready to serve now.
Carrot Cake without Oven
You are so going to love this final recipe of this section of baking cakes without oven. This is a healthy carrot cake, and the best part about it is that despite not being baked in an oven, it remains super moist and quite delicious to eat too. Try this eggless carrot cake recipe in a cooker and enjoy it with your family.
Ingredients
1 cup all-purpose flour and 3/4 cup finely grated carrots
2/3 cup sugar and a pinch of salt
1/2 tsp allspice and 1/2 tsp baking soda
1/2 tsp baking powder and 1/4 cup oil
1/2 cup yogurt and 2 tbsp nuts
2 cups salt for baking
How to Make
Preheat the cooker by adding 2 cups of salt in it and then wire stand on top of it. Cover it and preheat for about 10 minutes on medium flame. For another preparation, grease a 7-inch baking pan and set aside.
Take a mixing bowl and add flour, baking soda, powdered sugar, a pinch of salt, baking powder, walnuts, allspice powder and whisk all of them together.
Take another bowl and mix yogurt and oil.
Mix wet ingredients into dry ingredients along with grated carrots and combine them well. You can adjust the consistency of the batter by adding milk in it.
Pour the batter into baking pan and place it inside the cooker. Bake for 20-22 minutes on low flame by covering the lid.
Once baked, take it out and serve after it has cooled down.
Tips for Baking a Cake When Not Using an Oven
Choose Cake Flour Over All-purpose Flour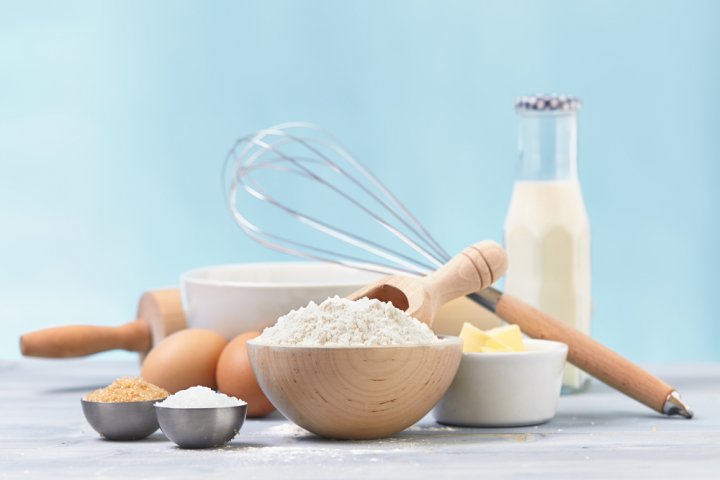 There is a lot of difference between cake flour and all-purpose, especially in terms of texture. Cake flour is a lot finer and has a low protein content as compared to all-purpose flour. It is also lighter and softer, thus makes the cake a lot smoother and airy. You can also spot the difference in the colour of these two types of flour, as well. The difference is minor but when you're baking without an oven, give your cake all the chances to be soft and airy.
Make a Steamer of Your Own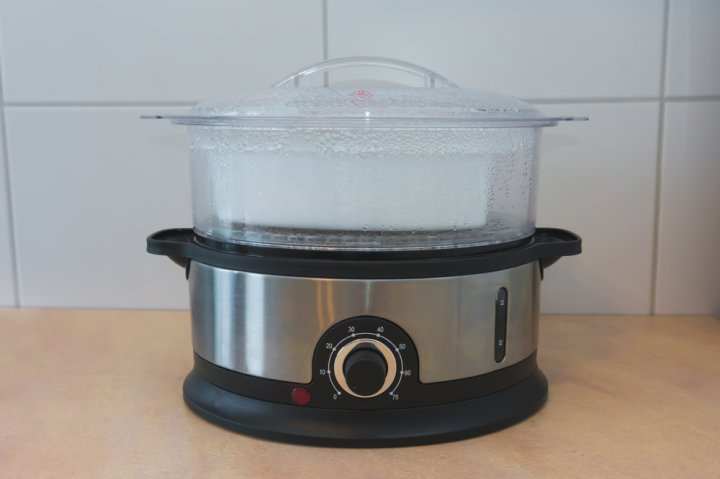 In case of unavailability, you can make a steamer on your own if you are learning how to make a cake without an oven. Simply fill a large pot with 2 inches of water and place a rack on it. Bring the water to boil and then put it on simmer and your steamer is ready to use.
Slow Cooking is Important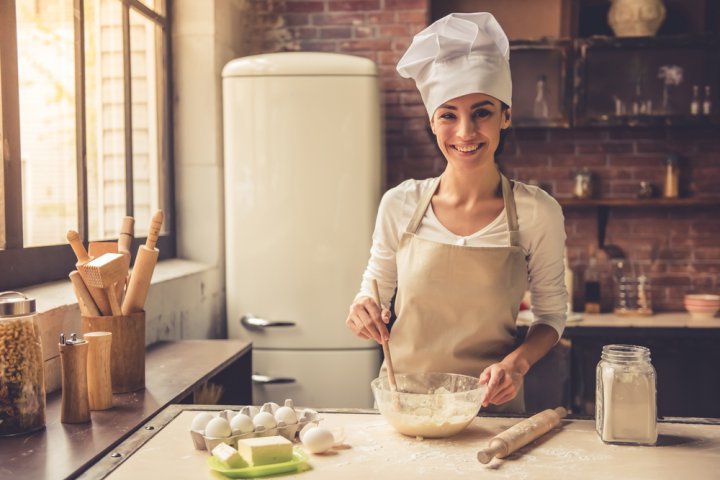 Slow cooking is the key when you are baking the cake without an oven. The oven provides heat evenly to the cake and hence baking is done to perfection. However, this is not possible in a cooker or steamer. This is why you need to slow cook the cake to make sure it is baked evenly, and it also gives time to let the heat spread evenly in the pot.
Use Aluminium Foil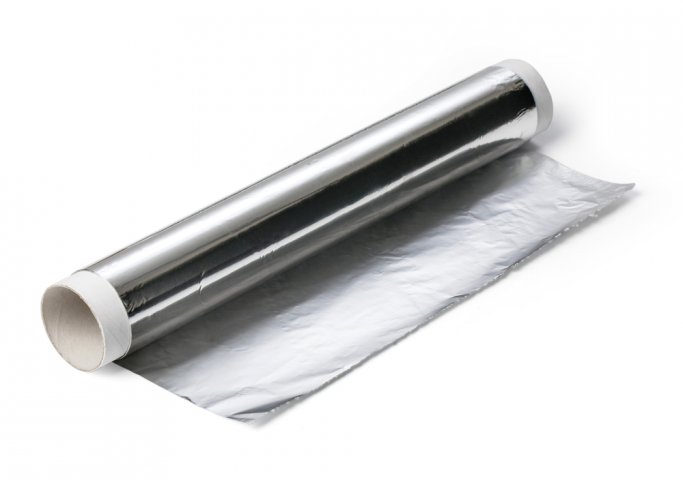 When you are steaming the cake, you must use a foil to cover the baking pan. In the case of steaming, the water droplets might fall into the pan, which can ruin the taste and texture of the cake. Not only the foil will protect the cake from anything falling into it but will also keep the moisture intact.
Remove the Whistle & Gasket from Pressure Cooker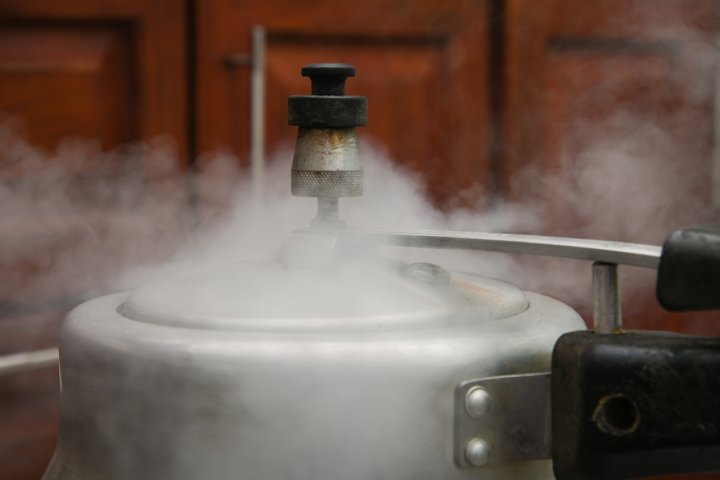 While learning how to make a cake at home without an oven, you would come across pressure cooker cooking. And the most critical part of this form of baking is that you should remove the gasket and whistle of the cooker while preheating as well as baking. You would not want to create pressure in your cooker, which can even lead it to bursting out.
Use a Sufficiently Big and Roomy Pressure Cooker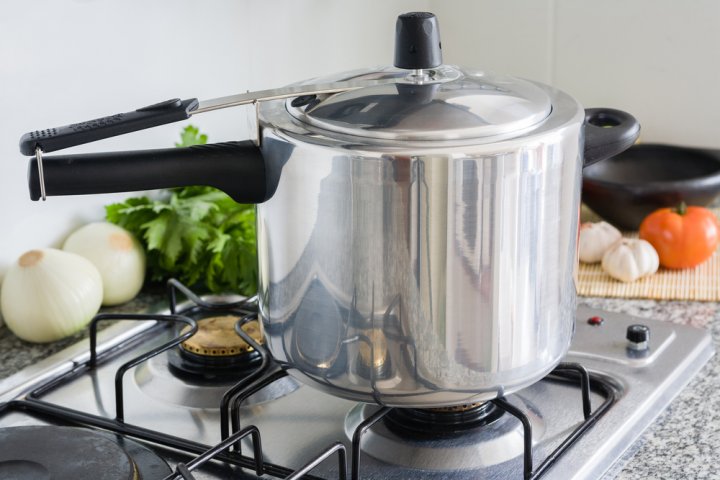 You must take a pressure cooker which is at least 3 litres in size. Taking a 5-litre cooker would be ideal as it gives proper space for baking the cake and also spreads the heat evenly inside the cooker. The size of the cooker also depends upon the size of your baking pan and cooking time.
Pre-Heating is Important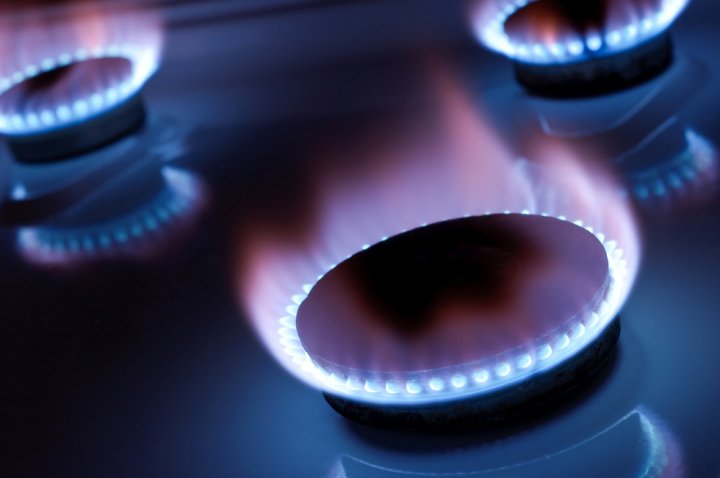 Pre-heating is another important factor to keep in mind while baking the cake in a pressure cooker or any other big vessel. Pre-heating the utensil for about 10 minutes ensures that the heat is spread evenly inside the cooker and your cake goes inside a moderately hot utensil rather than start cold. This also impacts the baking process of the cake and ensures that it is baked evenly from all sides.
From our editorial team
Are You Ready to Make Your Own Recipes?
These recipes were just to get you started with oven-less baking. After you've mastered these recipes, try out recipes on your own by trying out different methods, various other flavours, and there is a lot of other things to try from! Happy Baking!