Why You Should Never Skip Your Breakfast?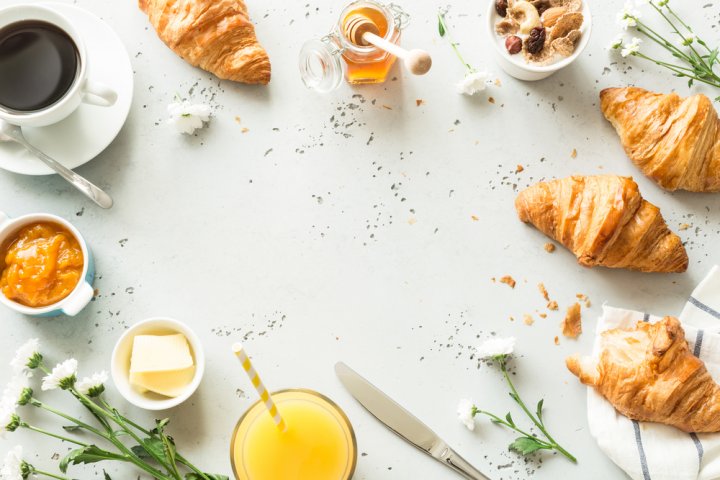 It Maintains Effective Cognitive Functioning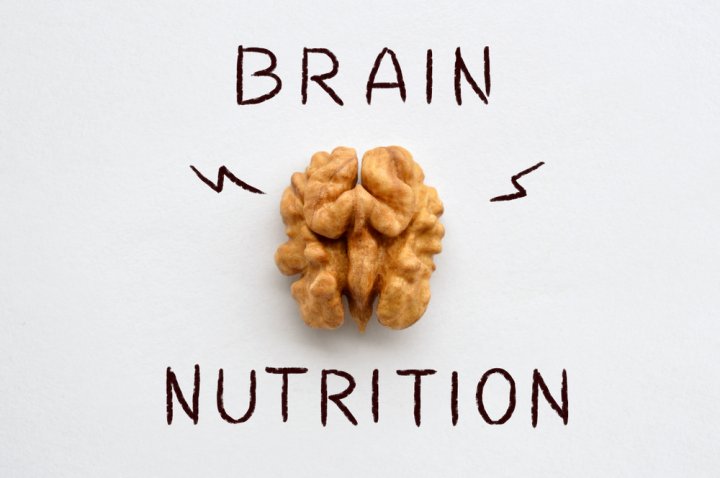 Breakfast Boosts Energy Level for All Day Long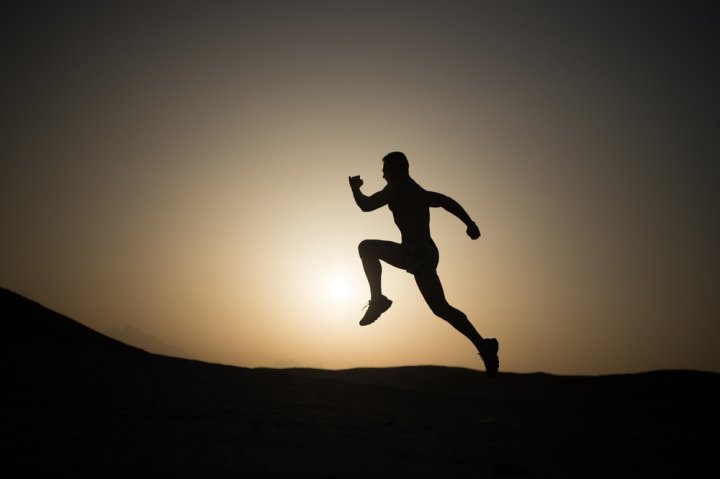 Important for Weight Maintenance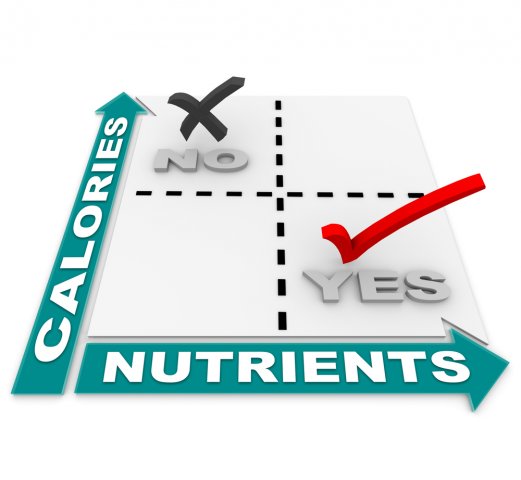 Skipping Breakfast Can Cause Health Issues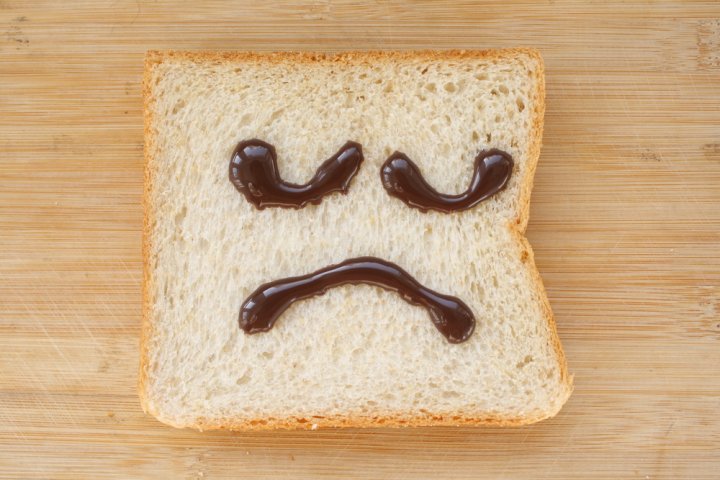 10 Easy & Healthy Indian Breakfast Recipes
1. Rava Upma (Most Popular)
Almost every Indian household have tasted Upma at least once. It is the quickest breakfast recipe and probably the most loved one too. What makes it so popular is the fact that it is super healthy and easy to make.
Ingredients:
3 tbsp ghee and 1 cup fine rava
Mustard seeds, urad dal, chana dal – 1 tsp each
10-15 curry leaves and 1 tsp sugar
8-10 halved cashew nuts
1/2 cup onion and 2 tsp green chilli
1 tsp grated ginger and ¼ cup chopped carrot
1/4 cup peas and 2 tbsp fresh coriander
1 tbsp lemon juice and salt to taste
2.5 cup hot water
How to Make:
Heat 1 tsp ghee in a pan and roast rava in it until it become slightly brown.
Remove the rava in a plate and add the remaining ghee in the pan.
Now, add mustard seeds, cashew nuts, curry leaves, urad dal and chana dal and fry until they become slightly brown.
Now, add green chilli, onion and ginger and fry for some time.
Add carrots, peas and cook for 3-4 minutes on high heat.
Add hot water, salt, sugar and lemon juice and bring them all to a boil.
Now finally add the rava and cook on low heat until the rava absorbs all the water and your upma is ready to serve now.
2. Instant Idli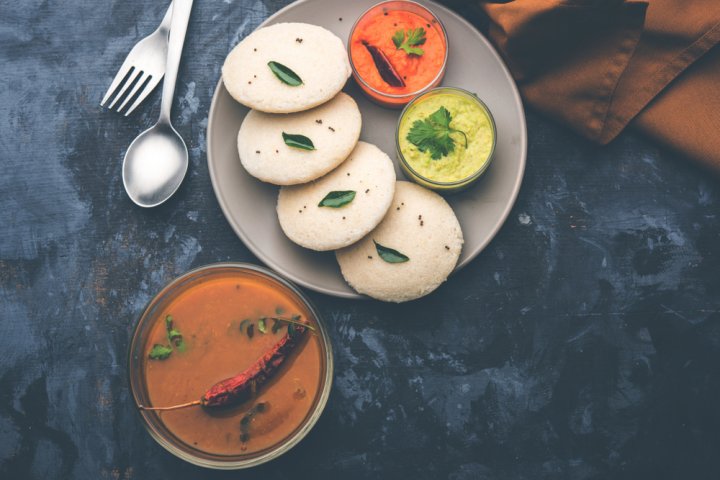 Ingredients:
300 g rice flour and 125gm urad dal
45 g thick poha and ¼ cup sour curd
2/3 to 3/4 cup water
1/2 teaspoon salt and ½ tsp eno
How to Make:
Heat a pan and roast urad dal at low flame. After roasting for 2 minutes, add poha and roast for a minute again.
Now, take this into a jar and make a fine powder. Make sure to sieve it and then add rice flour and salt and mix well. You can store this idli mix for future use.
In a mixing bowl, take 1 cup of idli mix and sour curd and water into it.
Now, add water into idli steamer and grease the plates for making idlis.
After making a thick but flowing batter, add ½ tsp eno and salt in it.
After this, be quick and pour the batter into idli moulds.
Steam the idlis for 10 minutes and serve with coconut chutney for a light but healthy breakfast.
If you are in love with South Indian breakfast recipes then you would surely relish the taste of idlis. However, this time we bring you the recipe of Instant Idlis which are quick to make and perfect for the breakfast.
3. Kanda Poha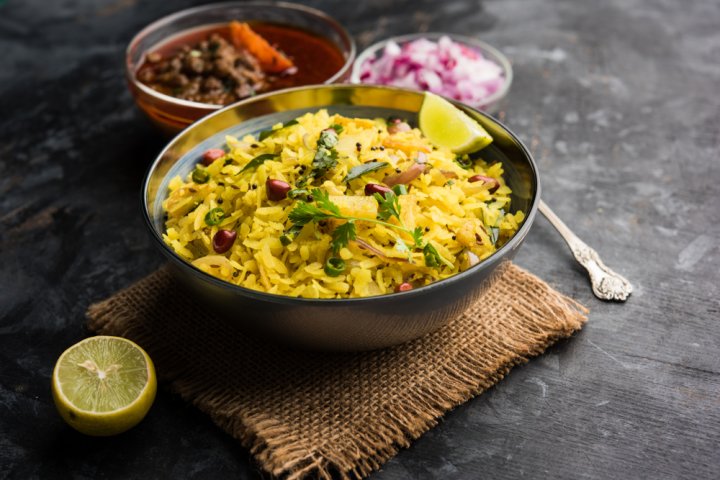 The Maharashtrian household is not new to Kanda Poha and you can literally spot this breakfast being cooked every single day. In fact, Poha is amazing for health and super easy to make too.
Ingredients:
1.5 cups thick poha and 1 large onion
1/4 tsp turmeric powder and 1 tsp mustard seeds
2 tsp moongphali and 10-12 curry leaves
1 green chilli, chopped
1.5 tbsp oil
1 tsp sugar and salt as required
How to Make:
rinse the poha in water and soften them. They must get mashed easily.
Add sugar, salt, turmeric powder in poha and mix gently.
Dry roast peanuts in a pan and take them out in a plate.
Heat oil in the same pan and crack mustard seeds into it.
Now, add onions and saute them well followed by curry leaves and green chillies.
Add peanuts and stir again.
Finally, add poha and steam them for 2-3 minutes and your poha are ready to serve.
4. Quick Dhokla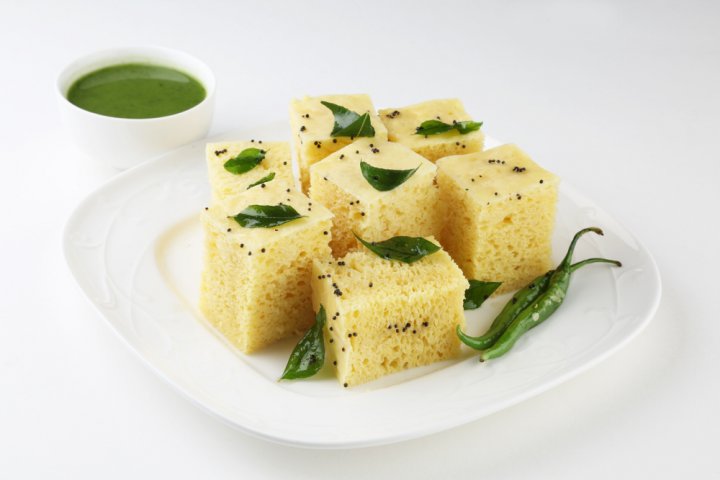 Indian breakfast recipes are so versatile and another one of them is the instant dhokla. This Gujarati breakfast recipe is super popular and will keep you energetic and stuffed throughout the day.
Ingredients:
100 g gram flour
100 g rava
Half cup water and 200gm curd
a pinch of turmeric and 1 tbsp oil
Salt per taste and 1 tsp mustard seeds
1 tsp eno
2 finely chopped green chilly and 1 tbsp coriander
1 tsp sugar and desiccated coconut if available
How to Make:
Take a bowl and mix gram flour, rava, curd, turmeric and water in it. Make sure there are no lumps in the batter and it must be flowy and thick.
Take a steaming cooker and fill water in it. Grease the dhokla mould too.
Now, add eno in the batter and immediately pour the batter into the mould and steam it for 10-15 minutes until it is fully cooked.
For the tadka, heat oil in a pan and crack mustard seeds into it.
Now, add chopped chillies in it and cook for a while.
Add sugar and salt and water in it and turn off the flame after it comes to a boil.
Put some lemon juice in the tadka and pour this on the cooked dhokla followed by finely chopped coriander and desiccated coconut. Your dhokla is ready to eat.
5. Aloo Paratha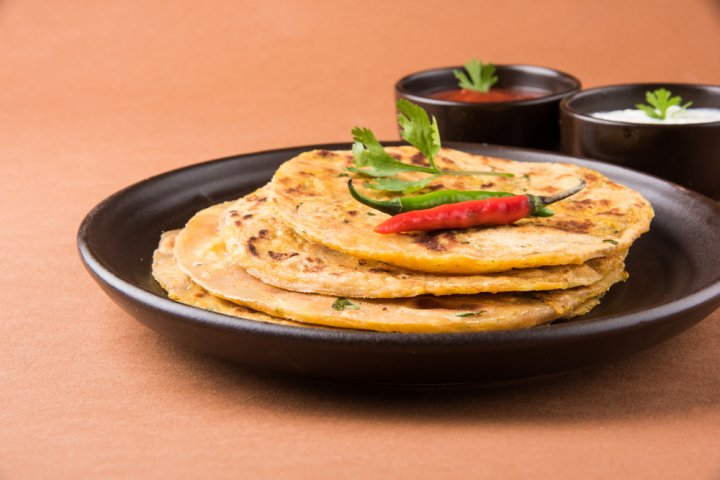 Aloo Paratha is undoubtedly one of the most loved North Indian breakfast recipes no matter what seasons it is. It might be a heavy form of breakfast but definitely quite delicious to eat.
Ingredients:
6-7 mashed and boiled potatoes
4 finely chopped chillies and 1 handful chopped coriander
1 large finely chopped onion and 4 tbsp melted butter
2 cup wheat flour and ½ cup water
1/2 tsp black pepper powder and 1 ½ tbsp. salt
1 tbsp chaat masala and 1 tbsp red chilli powder
1/2 tbsp garam masala powder
How to Make:
Take boiled and mashed potatoes and add chopped onions, green chillies, coriander leaves, chaat masala and garam masala into them and mix well.
Now, take wheat flour and knead it well to make soft dough.
Take medium balls of the dough and roll them to make 3-4 inch circle.
Add potato filling into the circle and make a ball again.
Now, roll it with rolling pin gently to make sure that the potato filling doesn't come out.
Roast the parathas on a tava from both sides by using butter. You can serve them with pickle, curd or anything you like.
6. Methi Thepla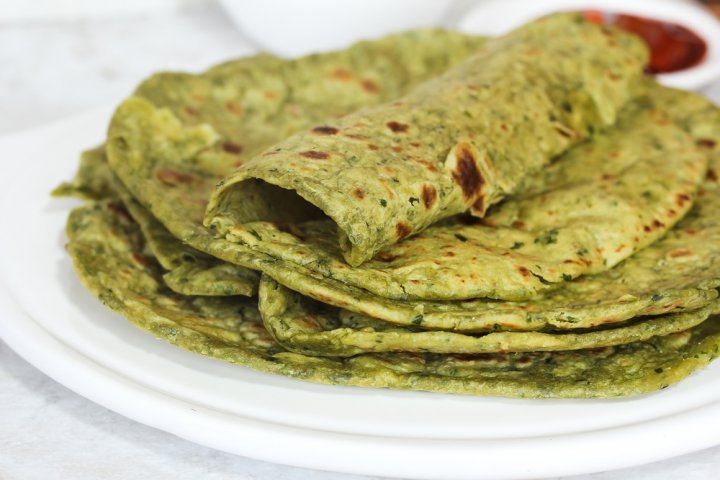 We got one more Gujarati breakfast dish under this list of Indian breakfast recipes. This time it is light and super nutritious along with a quick method and great taste too.
Ingredients:
2 cups whole wheat flour and ½ cup chickpea flour
1 cup chopped fenugreek leaves and ½ cup curd
1/2 tsp ginger paste and ½ tsp chilli paste
1/4 tsp hing and 1 tsp salt
1/2 tsp turmeric powder and ½ tsp red chilli powder
1/2tsp cumin seeds and ½ tsp carom seeds
How to Make:
Mix all the above mentioned ingredients in a bowl with your fingers and let it be for a while until fenugreek leaves leave the water it has
Now, add lukewarm water and form a dough out of it and keep it aside for 15 minutes.
Add some oil on the dough and knead it again.
Divide the dough into 10 equal balls and start rolling each roll to make 6-7 inch of circles.
Now, roast the thepla on a griddle with oil until both sides are cooked and become crisp.
Serve the thepla with pickle or curd.
7. Instant Rava Dosa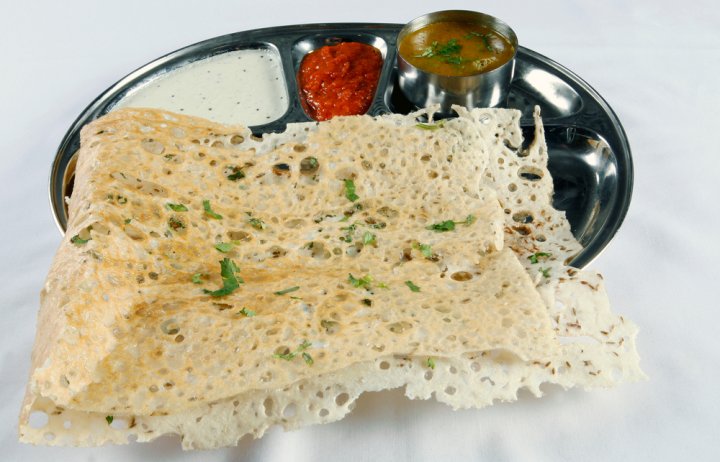 If you think that you need a lot of time and efforts to make rava dosa then you are completely wrong about it. We have got you the recipe of instant dosa which will surely water your mouth.
Ingredients:
1/2 cup rava and ½ cup rice flour
1/4 cup maida and 1 tbsp curd
1 tsp salt and 1 tsp cumin
1 chilli and 1 inch ginger – finely chopped
4 cup water and ½ tsp pepper
few curry leaves and 2 tbsp coriander – finely chopped
1 finely chopped onion and oil for roasting
How to Make:
Take a large mixing bowl and add rava, rice flour and maida in it.
Add salt and curd and water to make a thin batter.
Further add chilli, ginger, cumin, curry leaves, coriander, pepper and onion into the batter.
Add some more water to make water like consistency of the batter.
After letting the batter rest for 20 minutes, pour it on the hot tawa and spread to make thin dosas.
Serve with coconut chutney.
8. Namkeen Seviyaan
Namkeen Seviyaan is a very old and popular dish in India which can be eaten in breakfast too. It is low on oil and hence perfect to start your day with.
Ingredients:
2 ½ cup vermicelli – boiled with salt and some oil
1 large onion finely chopped and 1 potato boiled
10-15 curry leaves and 1 tsp oil
1/2 cup peanuts – roasted and 2 garlic cloves - chopped
1 tsp black mustard seeds and 1 tsp ginger chopped
Salt as per taste
How to Make:
In a kadhai, heat oil and crack mustard seeds and curry leaves.
Add ginger and garlic and saute for a while and then onion and boiled potato and cook for a while.
Finally, add vermicelli and roasted peanuts and cook well and the breakfast is ready to serve.
9. Rava Toast Recipe
Give some twist to the regular sandwiches and make some Rava toast instead. This brings out a very unique Indian flavor in the bread and you will love this super delicious recipe.
Ingredients:
4 bread slices and ¼ cup rava
Capsicum, tomato, onion – 2 tbsp finely chopped each
1/2 green chilly – finely chopped
2 tbsp curd
1-2 tbsp oil
Salt as per taste
How to Make:
Take rava in a bowl and add all the finely chopped vegetables in it. Further add curd and salt and mix it all together.
Take bread slices and spread this mix on one side of them.
Heat the pan and put some oil and then cook the bread from both sides on the pan. Serve with tomato ketch up.
10. Potato Onion Cheela
If you want to about some easy vegetarian breakfast recipes then one of them is this potato onion cheela. Both of them are easily available in the kitchen and this recipe is great when you have nothing else to make.
Ingerdients:
2 finely grated potatoes and 1 finely chopped onion
3 tbsp gram flour and 2 tbsp whole wheat flour
1 tsp red chilli powder and 1 tsp cumin powder
Salt as per taste and ½ tsp black pepper powder
Water as required
How to Make:
Add the finely grated potatoes in cold water for 5 minutes.
Take another bowl and mix all the remaining ingredients in it and finally add water to make a smooth dough.
Now, add potatoes in the dough and mix again.
Spread one portion of this dough on the pan and cook from both sides. Serve with chutneys.
Few Tips for Creating Indian Breakfast Recipes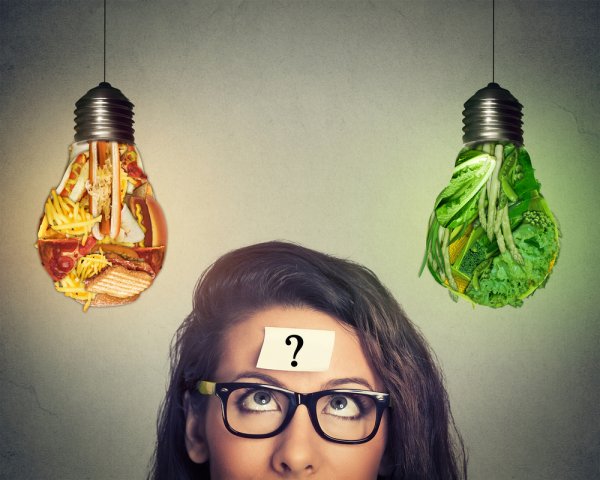 We have got some quick tips for you to prepare the best Indian breakfast recipes in the least time possible. It will help you to use everything in your kitchen in a smart way too.
Utilise Last Night's Left Overs for Breakfast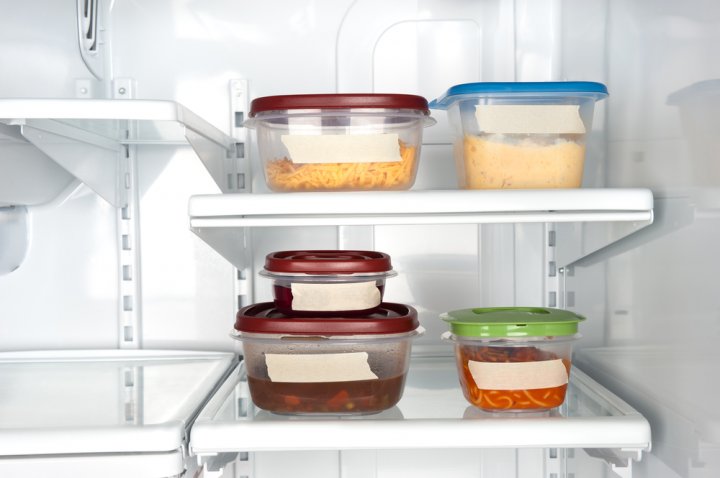 If you want to know about the 5-minute breakfast recipes, try using the leftovers from last night's dinner. For example, you can mix the leftover dal with wheat flour to make parathas out of it. You can also fry last night's idli with chopped chillies and onions to make fried idlis for breakfast and there's no limit to the amazing breakfast recipes you could think of!
Avoid Using too Much Oil
We recommend you to never eat something too oily as the first thing in the morning. Not only that it will affect your digestive system, but also it makes you feel stuffed and heavy throughout the day. Prefer baked or roasted things over deep fried items.
Go for Ready-Made Instant Mix for Quick Cooking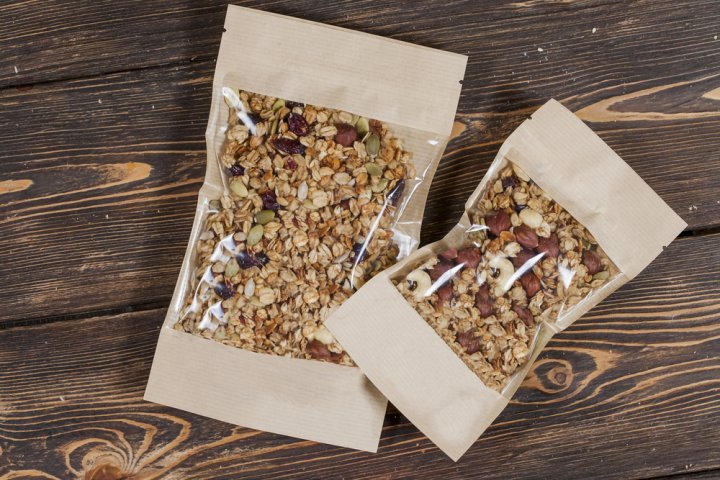 The readymade packets of an instant mix are life-saving when you want to save a lot of time in the kitchen. Some of the most popular ones are Instant idli mix, Instant dosa mix, Upma mix, Khaman Mix, and many more. They will surely make your life a lot easier.
Include Fresh Juice with the Breakfast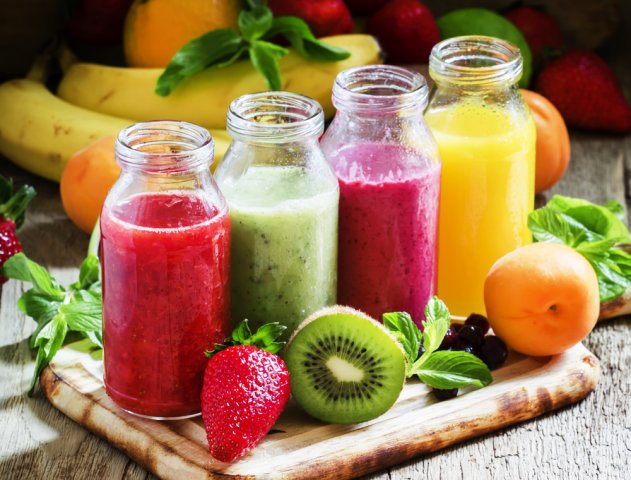 It is even recommended by experts to prefer juice in morning breakfast. Of course, Indian breakfast recipes are nutritious and healthy for the body, but including juice with them will nourish your health further and will keep you fresh and energetic all day long.
From our editorial team
Make Your Breakfast Interesting by Adding Your Own Touch
There are plenty of very nutritious foods, but we all have a hard time convincing the kids to try them, and even us grown-ups to may not like a particular vegetable or any other food which is nutritious and beneficial for us, tackle this by making your food enjoyable by adding your flavours but make sure they are 100 percent natural and healthy. There are endless ways of how you could modify a recipe, so what are you waiting for? Pick your spatula up and start cooking!