Importance of Cake for Special Occasions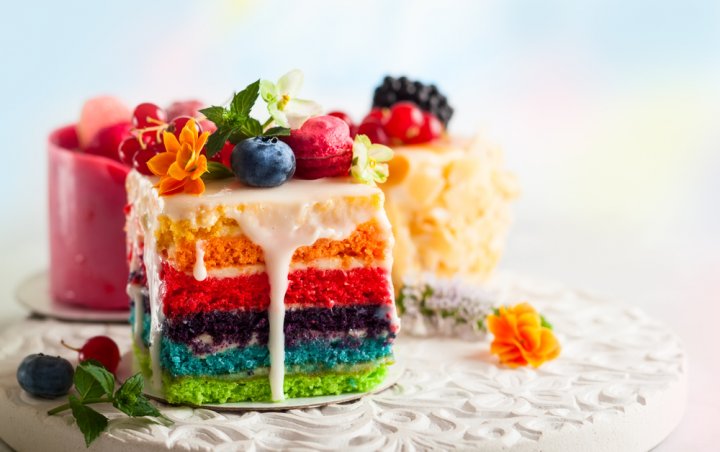 The word cake is originally derived from the Viking's language Old Norse called "kaka". After years of adaptations and modification of recipes, we know it as cake today.

Cake, filled with the goodness of chocolate or fruits, is everyone's favourite no matter what the occasion is. Cakes are a way of celebration which brings joy not just to your belly but the heart as well. Cutting of cake is a classic attraction for any occasion. Be it a birthday, wedding, anniversary, or farewell, a cake is one form of dessert that unites the world. If you are planning a party, the success of it also depends on the grandeurs of the cake. Even if you are not one with a sweet tooth, a good looking cake will grab your interest for the way it is made.
Different Styles of Cake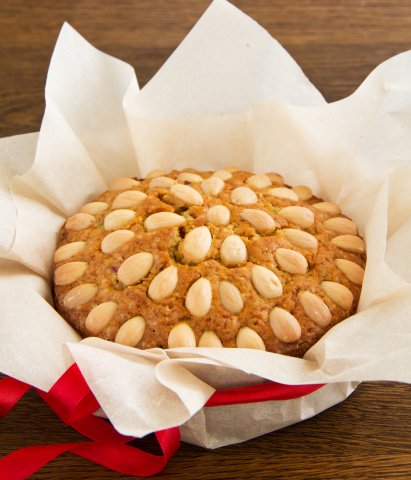 Different varieties of cakes are available around the world. The local cultural context and history of a place also influence the way a cake is made. Traditionally, the Mexicans made Tres Leches Cake, Indians made Mava Cake, Sctolanders made Dundee Cake, Italians made Pennettone, and the Germans made Black Forest Cherry Cake. But with global barriers becoming invisible with fast-paced modernization and internet culture, you can easily get your hands on any type of cake you wish. There are also a host of Youtube videos that can teach you tricks to whip up a fast, yet, a classy cake.
Using Leftover Bread to Whip up a Quick Dessert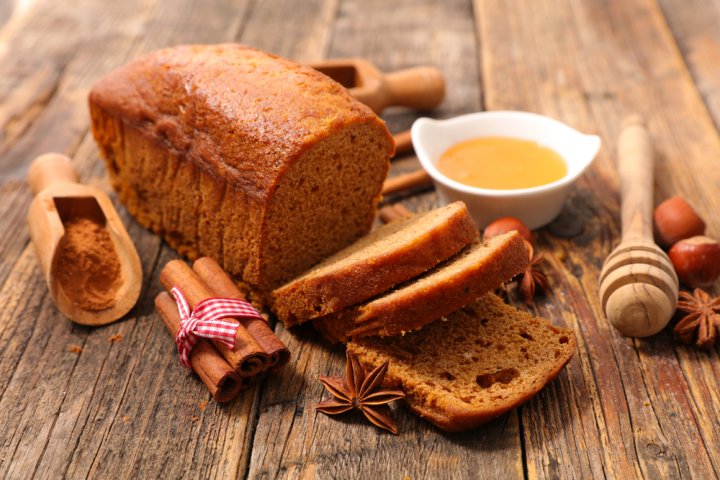 With the holiday season right around the corner, let's take a look at making various types of cake from leftover or old bread. Yes, you read that right! Bread has the basic ingredients a cake requires - flour, butter, eggs. Using these existing ingredients in the bread, it is far easier to make a cake than you can imagine. This goes to show that cake is not just a celebratory food but comfort food that truly sparks joy from within.

Hosted a dinner and have a lot of leftover bread? Or, maybe you forgot to order a cake for your close friend or relatives' celebration but have bread leftover at home? Or, even if you are just going through a rough time and crave for a cake to make things better? This article aims to provide you with a one-stop solution to making your all-time favourites, from bread.
Chocolate Cake from Old Bread
The most common fear using leftover or old bread for cake is the staleness or dryness that might add to the cake. To overcome this, this Italian recipe calls for the use of hot milk to soften the bread making it perfectly rustic and moist.
Chocolate Cake from Old Bread
Prep time: 10 minutes;
Cooking time: 40 minutes;
Total time: 50 minutes;
Servings: 8 - 10 people;
Ingredients
250-300gms of bread
500 ml (half-litre) milk
6-8 tablespoons sugar
1 egg
2 tbsp unsweetened cocoa powder
Butter for the pan
Breadcrumbs (if you have extra leftover bread) to add to the tin after greasing with butter for a dusty look
Optional: Almonds, Hazelnuts, Strawberries
Preparation
Start your preparations by preheating the oven to 180 degrees Celcius. In the meantime, heat the milk and pour it into the bread for it to soak until it cools down completely.
Before you soak all the bread, keep aside some bread in a cup for crumbs to grease the pan with. Once the milk is cooled and bread becomes noticeably soft, mash using a spoon until it becomes a paste-like mixture.
To the same bowl, add sugar, eggs and cocoa powder. If you are adding in almonds and hazelnuts, make sure to chop them up finely so it doesn't get stuck between your teeth and ruining the whole cake experience. Add the finely chopped nuts to the mixture as well.
Take a cake pan, grease all sides with butter and sprinkle the crumbs in an even fashion so they do not lump in one corner. Pour the cake mixture and spread evenly with a spatula. You can also sprinkle powdered sugar to add texture.
Keep it in the oven for 40 minutes. Wait till the top layer looks crispy. Use a knife or a fork to pierce through the cake to see if it's done. Let it cool and enjoy as it is or you can also decorate it with a frosting of your choice.
This cake is good for your casual evening parties. You can also bake another tray and make a two (or as many as you want) layer cake with frosting in between, for the layers to stick, and on all outer sides. Top it with some fresh strawberries to make it the perfect birthday cake.
Fruit Cake from Bread Dough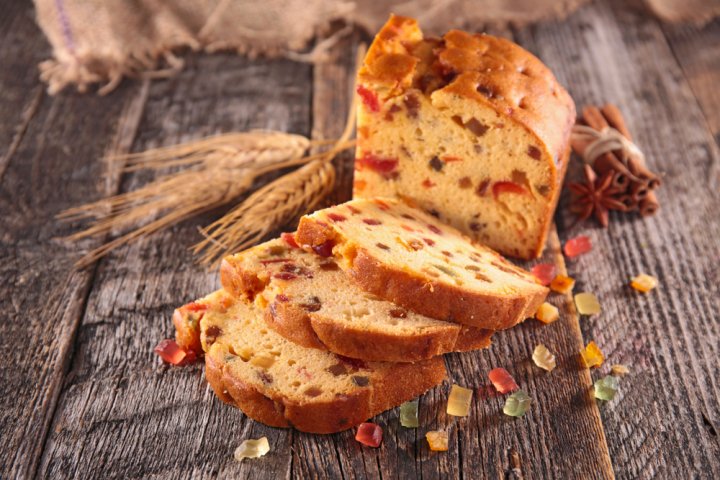 Unlike all the other recipes, this particular one calls for the use of bread dough instead of leftover or old bread. Bread dough is simple and easy to make, and if you are one of those regular bread bakers then you always have bread dough ready in hand. Use this recipe to whip a quick fruit cake best for any small celebration.
Fruit Cake from Bread Dough
Prep time: 15 minutes;
Cooking time: 60 minutes;
Total time: 75 minutes;
Servings: 5 - 8 people;
Ingredients
1 cup melted butter
2 cups granulated sugar
3 eggs
½ tablespoon baking soda
3 cups of bread batter
5 chopped strawberries and kiwis
Optional: Raisins, cinnamon, nutmeg, choco chips
Keep one cup flour handy if required
Preparation
Mix the butter and sugar in a bowl till it becomes a paste. Add eggs and baking soda to the mixture. If you have either raisins, cinnamon, choco chips or nutmeg available, add this in as well.
Keep the bread dough ready. If you have been refrigerating the dough, leave it out for 30 minutes before making the cake batter so it comes to room temperature.
Add the mixture the bread dough and mix well. If the consistency is loose, add a spoon full of all-purpose flour to fluff it up. It needs to have the perfect cake batter consistency after mixing all the ingredients.
In the meantime, pre-heat the oven to 180 degrees Celcius for 10 minutes. Grease the cake tray with butter or line it up with butter paper. Pour the cake mixture in the tray and leave it in the oven for an hour.
Use a knife or a fork to poke the centre of the cake to see if it's done. Decorate it with strawberries and kiwis on top. Slice it as is or add a layer of your favourite frosting for the perfect evening cake!
No-Bake Black Forest Cake
Don't have an oven at home? Worry not, as this recipe is ideal for a quick preparation with minimal needs. If you had a sandwich party the previous day and have multiple loaves of bread leftover, this is the ideal recipe to put the leftover bread to good use. Black Forest cake is a classical cake for any occasion. With this recipe, you can master the art of making quick Black Forest cake.
No-Bake Black Forest Cake
Prep time: 10 minutes;
Cooking time: 10 - 15 minutes;
Total time: 20 - 25 minutes;
Servings: 8 - 10 people;
Ingredients
10 slices of bread
1 cup of grated chocolate (tip: use a vegetable peeler to grate hard chocolate if you can't grate otherwise)
15-20 fresh cherries
For vanilla frosting:
4 cups whipping cream (you get this readymade at the stores or you can watch from multiple Youtube videos on how to make whipping cream)
1 cup icing sugar
2 tablespoon of vanilla extract
For the cherry syrup:
20 chopped cherries
2 tablespoon sugar
1 cup of water
Preparation
Start by preparing the frosting as it takes time to set in the refrigerator. Whip whipping cream with an egg beater until it thickens. Add sugar and vanilla extract to the mixture.
Beat until mixture further thickens to a creamy consistency. Set aside the mixture in a refrigerator until your cake is ready.
The cherry syrup is layered with every slice of bread to hold the layers together but also mainly to give the authentic black forest taste. Boil the chopped cherries with sugar and water until the cherries completely soften.
Upon becoming soft, the consistency changes to a semi-liquid syrup. Keep it aside to cool. The syrup is used to layer the bread slices so it keeps the cake soft and moist.
Now for the main assembling part. Take the bread slices and chop of the four sides to remove the side crumbs.
Take a slice of bread and brush with the cherry syrup. Add a layer of frosting and spread evenly on the bread slice. Add another layer and follow suit until you have formed a tower with your desired number of layers.
Ideally, keep it to 5-6 layers so the cake sits without breaking. Once your layers are ready, cover the whole outside with frosting as well. Add grated chocolate on top and all four sides, it will stick immediately with the frosting.
If you are a regular baker and have a nozzle and piping paper, add some frosting to it and swirl up a pattern on top of the cake. Finally, add fresh cherries to the top for the perfect black forest cake that doesn't look made of bread.
The assembling can happen only after the frosting sets and the syrup cools. Avoid making with warm or hot syrup as it can ruin the frosting consistency making the whole cake go bad.
Making Banana Cake with Bread Leftovers
Banana bread is hands down the most favoured dish of all time, across all ages and for various occasions. Be it for casual high tea or a parting gift, banana bread can win over hearts with just one bite. However, making banana bread in itself is not anyone's piece of cake. This recipe will help you to make an easy banana cake when you want to switch up the bread for a delicious cake.
Making Banana cake with Bread Leftovers
Prep time: 30 minutes;
Cooking time: 30 minutes;
Total time: 60 minutes;
Servings: 5 people;
Ingredients
10 slices of brown bread
2 - 3 ripe bananas (tip: the riper the banana, the tastier the cake)
100 gms of sweetened condensed milk
1 cup of powdered sugar
1 tablespoon of vanilla essence
3 eggs
200 ml of milk
1 tablespoon of baking soda
¼ cup of butter
Optional: Choco chips
Preparation
Unlike the above recipes, this calls for the use of brown bread as a banana cake is typically made from brown bread and not white. Cut the bread slices into smaller pieces.
In a bowl, mash the bananas to make a semi-solid paste. In another bowl, whisk eggs and add sugar to whisk again. Then mix sweetened condensed milk, baking soda, and vanilla essence.
Once the mixture is evenly whisked, add the mashed banana to the mixture to stir more. Add the sliced bread pieces into the mixture.
Wait for it to fully absorb the mixture and then smash with a spatula until it takes the consistency of cake dough.
Add butter to make it even and thick. If you love chocolate and banana, add choco chips to the mixture as they melt nicely when fully done.
In the meantime, preheat the oven at 180 degrees celsius for 10 minutes. Grease a cake tray with butter or butter paper and pour the cake mixture into it.
Set the timer for 30 minutes and pop the tray in the oven. Wait for the cake to cool before you separate it from the tray.
Use a knife to poke through to see if it's fully done. Once the cake cools, slice them up and serve for any occasion.
From our editorial team
Leftover Bread Can Also Be Fun!
Next time you throw a slice of bread away, think again! They are not just good for toasts and sandwiches. You can make bread rolls, croutons, pop-tarts and even cakes. For a successful cake, make sure the ingredients are in the room temperature. And most importantly don't over mix. You are sure to end up with a dense cake. Try your hands at one of our recipes and tell us how delicious they are!!!