Useful Tips You Should Know Before You Start Baking
Why Make Cake Out of Bread?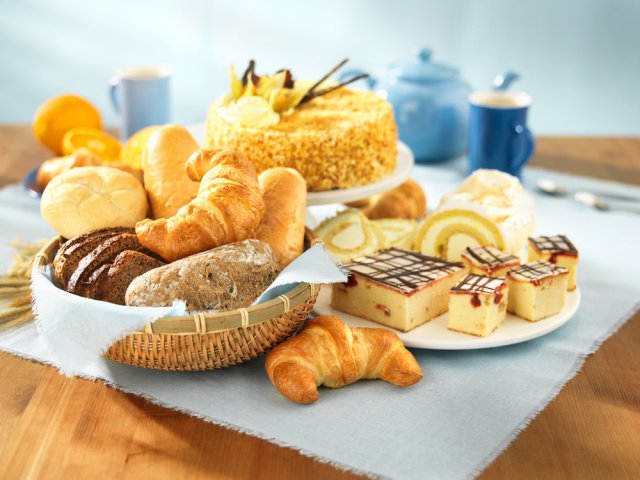 Bread cakes have an interesting past, from the time of the after-war periods, when it was considered precious and couldn't afford to be wasted. The farmers then used eggs and flour with the stale pieces of bread to make cakes, which later was considered the poor man's cake - rich in taste and filling for the stomach! During the post-war period, the bread cakes didn't have sugar, because it was expensive and not accessible. Hence, to sweeten the bread cakes, fresh fruits, or dried fruits were used.

A cake usually has a higher fat content with the use of ingredients like milk, oil or butter, while bread lack in the fat content. Further, a cake's high on the sugar content as well, because the sugar is creamed with butter to give its batter a large part of its structure, which implies the more air that gets in the sugar and butter mix, the lighter the cake is. In short, as compared to a bread cake, the regular cake is higher in fat and sugar content.

Besides, it is an excellent way to use leftover bread. We all have leftovers, and most of the time, we don't have much use for them, except for reheating and consuming them again or giving it all away. However, reusing leftover or stale bread more effectively without wasting it is to use it in making bread cakes! Moreover using bread makes baking a cake a more effortless undertaking and something that can be done in a jiffy!
Steps Involved in Making a Bread Cake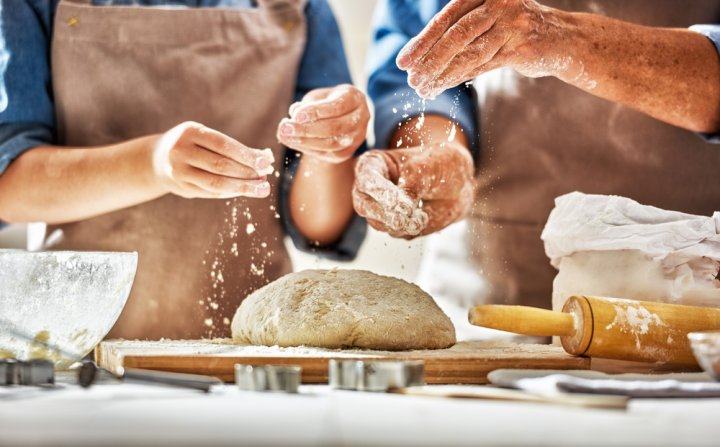 Making bread cakes is much easier and quicker in comparison to standard cakes. For instance, in a bread cake, there are only a few steps such as crushing the stale bread, adding a little water and few simple ingredients and finally, putting it in a chiller or freezer to set; while making a regular cake involves exhaustive steps of scaling, mixing, fermentation, folding, dividing, pre-shaping or rounding, resting and then shaping & panning.

You can even let your kids be introduced to this way of baking a cake, by starting with bread cake preparations, as the steps are easy to follow and ensure quick results without worrying about the lengthy and complicated procedure of shaping a perfect and an attractive looking cake which may or may not be perfect!
What Type of Flour & Bread You Should Use in a Bread Cake?
All-purpose flour is one of the most commonly used flours, made out of a blend of soft and hard wheat. The protein content in flour directly affects the gluten formation, and flours with less protein content result in less gluten. The all-purpose flour has about 10-12% protein content, while bread flour has 14-16% and cake flour has 7-8%. Bread flour is usually made of hard wheat and is the best choice for yeasted baking items. All-purpose flour is best for making cookies, quick bread, cakes, and biscuits while bread flour is best for yeast bread. In bread cakes, you can use whole-wheat white and brown bread.
Bread Cake Recipes to Try on Your Own
Simple Choco-Chip Bread Cake
Ingredients
4 bread slices
1/4 tsp coffee powder
1 tsp sugar
1 cup whipped cream
3-4 tsp hot water
Chocolate spread
Choco chips for garnishing.
How to Make
Begin by getting your coffee syrup ready. Add the coffee powder and sugar to the hot water, mix it all well by stirring till the sugar dissolves.


Take the bread slices and cut off the edges. Take a slice and spread the coffee syrup on it (do not pour too much of the syrup), then spread the chocolate syrup on the slice and cover it with another slice. Repeat the steps with the rest of the slices.


Once all the slices are covered, spread some whipped cream on the slices from all sides, and put away the cake in the freezer for about 10 minutes to set.


Take the cake out and with whipped cream in a cone, decorate the cake, garnishing it choco chips. Your bread cake is ready. You can also garnish the bread cake with gem candies or cherries.
Tip: If you don't like or don't have coffee powder, you can replace it with simple sugar syrup. You can even use Cadbury Dairy Milk if you don't have chocolate spread, by melting it.
Mango Bread Cake
Ingredients
1 litre milk
Packet of bread
3 tbsp custard powder
3 tsp sugar
2 fresh mangoes' pulp
1/2 cup of water
Sachet of unflavored gelatine.
How to Make
Set the milk to boil and just as it reaches the boiling point, add the custard powder and sugar and mix it all well.


Cut the edges of the bread and keep it in a serving tray without any gaps. Then, add the custard milk to the bread and keep it aside in the freezer to cool down.


Chop the mangoes to a pulp. Then boil some water and add gelatin to it by mixing it well. Add the mango pulp and stir it till it blends with the mix.


Next, add the mango and gelatin mix atop the custard bread and set it aside to chill. You can shape the cake to any style and decorate it with some cookie crumbs, and it's ready to serve!.
Bread Jam Cake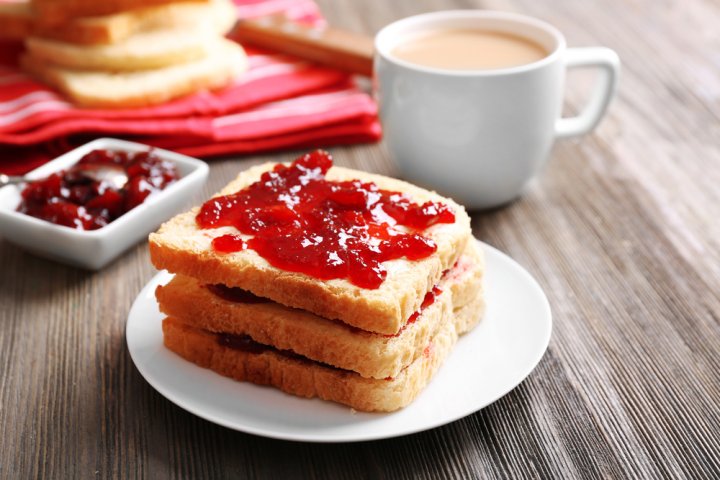 Ingredients
4 slices of bread
25 g jam
1 cup of chopped fruits of your choice.
How to Make
Cut the bread edges and spread jam on one side of the bread and then top it with the chopped fruits, repeat the process for the rest of the slices. Your Bread Jam Cake is ready just like that!
Chocolate Bread Pudding
Ingredients
8 slices of bread
600 litres milk
8 tbsp sugar
500 gm fresh cream
4 tbsp cocoa powder
6 eggs
1 tsp vanilla essence
How to Make
Cut the bread slices into small piece. Next, beat the eggs and add vanilla essence to it. Keep it aside for some time.


In a pan, heat the milk and add cream, cocoa powder, and sugar to it. Once it all blends well, add the egg mix and bread pieces to the liquid.


Once the cake mix is cooked, turn off the flame, start greasing the pudding mold and then pour the cake mix. Cover the mold with foil or a baking sheet and place it inside the pressure cooker.


Allow the mix to cook for about 20 minutes and be sure to contain the steam well. Once cooked, allow the bread pudding to settle. Then remove the sheet, set it aside in the freezer for 90 minutes, and then serve.
Carrot Cake Bread Pudding
Ingredients
20 pieces of whole wheat or honey wheat bread diced
4 carrots shredded
16 tbsp cream cheese
1/3 cup packed brown sugar
10 eggs
1 regular cup of milk
1/2 cup orange juice
1/4 cup maple syrup
1/4 melted butter
1/4 cup fruit butter (apple or pumpkin would work well)
1 tsp cinnamon
1 tsp vanilla
1/2 tsp salt
1/4 tsp nutmeg
How to Make
Preheat the oven to 350 degrees F. Dice the bread and then toss it in with the shredded carrots, put it all together into a greased 9 x 13 inches baking dish.


Now put a dollop of cream cheese on top and sprinkle some brown sugar on it. Next, in a large bowl, whisk the eggs with milk, cream, orange juice, maple syrup, butter, fruit butter, vanilla, and spices.


Now pour the egg mix over the bread and carrots and bake it at 350 degrees F for about 45 minutes. Once the cake is made, and still hot, spread the cream cheese over the top covering the entire cake and serve it with a drizzle of maple syrup.
Black Forest Bread Cake
Ingredients
For Frosting

2 cups whipped cream
1/4 cup icing sugar
1 tsp of vanilla extract

For Cherry Syrup

10 cherries chopped
1 tbsp sugar
1/2 cup water

Other Ingredients

5 slices of white or brown bread
1/2 grated dark chocolate
10 cherries
How to Make
Begin by trimming the sides of the bread and then place the bread over a turning table. Brush the first slice with a tsp of cherry syrup.


Next, spread a tbsp of frosting over the bread and place the second slice. Repeat the process until all pieces are covered. Once you reach the 5th slice, cover it with frosting on all sides.


Now stick the dark chocolate shavings on the side of the cake and decorate it by squeezing out the piping to create a design on the cake.


Finally, top the cake with the cherries and along the sides, keep it aside to settle in the fridge for about half an hour and serve.
Bread Fruit Cake
Ingredients
4 slices of bread
1 large bowl of cream
2 tsp Jam
2 tsp sugar
1 sliced apple
1 banana (sliced)
1 kiwi sliced
Few black grapes and strawberries
How to Make
Begin by blending the jam, cream, and sugar in the mixer and then spread it on the first slice of bread.


Next, put the apple slices and then cover the bread with another slice, repeating the step of spreading the cream and then top it with the sliced banana.


Continue with the next slice and cream spread and top of sliced Kiwi.


Once all the slices are covered with the cream and fruits, coat the top slice with cream again and garnish with toppings of strawberries and grapes and remaining kiwi. Your bread fruit cake is ready to serve!
Panettone Bread Pudding
Ingredients
560 g panettone cubed (approx. 9 cups)
3/4 cup of packed light or dark brown sugar
6 large eggs
1 tsp of vanilla extract
1/4 tsp salt
1/2 cup granulated sugar
3 cups of milk
3 tbsp unsalted cubed butter.
How to Make
Preheat the oven to 180º C. Spread the Panettone on a baking sheet and toast it in the oven till it turns light brown (turn it over once or twice during the bake to toast it evenly) or for approx. 20 minutes.


While the panettone is in the oven, heat the butter in a 22-cm square cake pan over low heat with brown sugar, stirring it till the butter melts completely and the sugar is moistened. Use a spatula to spread it so that it coats the bottom of the pan, leaving no bare spots. Remove from the heat and keep it aside.


Now arrange the panettone cubes evenly in the pan, whisk the eggs together separately in a medium bowl with the salt, vanilla extract, and granulated sugar. Then pour the milk and blend it all well. Now, put the liquid over the Panettone cubes, pressing them gently to ensure all the cubes are soaked well with the custard.


Now put the cake pan inside a larger pan (perhaps a roasting pan) and fill the larger pan with some hot water, till about halfway up outside the cake pan. Bake the bread pudding next, till it sets barely in the center, ensuring its not overcooked. The baking should take approx. 50 minutes.


Take out the bread pudding out of the pans and set it on a cooling rack to cool down for about half hour if you'd like to serve it warm. Then run a knife around the edges to loosen the bread pudding and set a large platter or baking sheet upside down over the pudding and then balancing both the pan and the platter together, turn both of them over simultaneously, remove the cake and serve!
Bonus Recipes: Making Dessert Out of Bread
Eating healthy is the norm these days, and most of us try to shy away from sweets on that account. And on the odd occasion that we do indulge, we end up filling the rest of tummy space with guilt! Here are a few ways you can satisfy your sweet tooth, without filling up on guilt while enjoying the treat to its fullest.
Stuffed Peanut Butter & Jelly French Toast Kebabs – It's a yummy combination of egg bread, strawberry jam, peanut butter, eggs, fresh strawberries, maple syrup and vanilla extract that can be made into French toast kebabs in just a few minutes. Visit tasteofhome.com for more details


Mug Bread Pudding – It's a perfect single serve bread pudding which you can create with a mix of leftover bread, an egg and a splash of milk & sugar, your favourite candies or fruits, in a batter for added flavour and texture and then pour it all into a mug! Here's how you can make it: dessertfortwo.com


Grilled Chocolate Sandwich – A crispy, hot and melting chocolate sandwich that makes for a delicious and decadent snack, cut into delicate portions and snuggled with a scoop of vanilla ice-cream. You can find the recipe on kisahdunia.com.
From our editorial team
Break Cakes are as Delicious as They are Healthy Compared to Your Regular Cakes!
Now that you've seen some delicious break cake recipes let us tell you that cakes made from bread are much healthier than your regular cakes and, and you can make these even healthier by adding nutritious fruits and dry fruits. The best part is, there's no compromise on taste at all! So what are you waiting for? Put your apron on and get baking!