The Different Types of Chocolate Cakes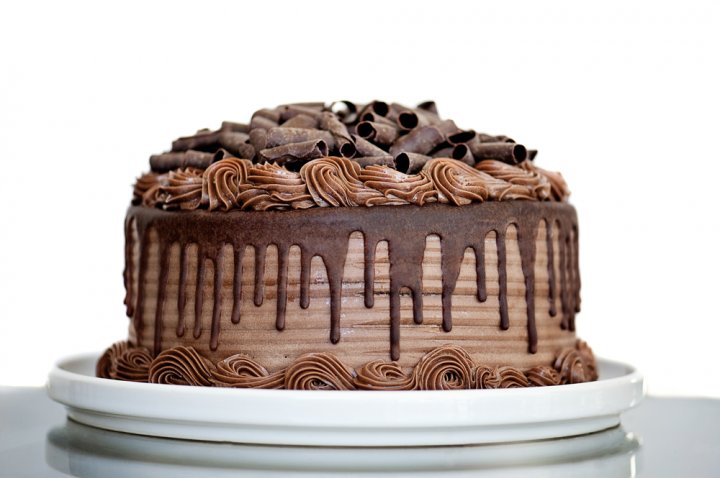 A chocolate cake needs no introduction. There are very few people (or maybe none at all) who do not like anything that involves some creamy, decadent chocolate. Chocolate cakes make for some great party cakes, desserts, a side dish to some spicy fare and for casual snacking now and then.

Rich and soft chocolate frosting, smooth chocolate fondant or even a basic chocolate flavoured cake base, are simply irresistible. There are many varieties of chocolate cakes, each as good as the other. Some of the most popular is the versatile basic chocolate cake, the modern flourless chocolate cake, the decadent molten chocolate cake, the unique chocolate flan cake, the hassle-free no-bake chocolate cake and the delicious chocolate Swiss rolls. Let us take a closer look at them.
Basic Chocolate Cake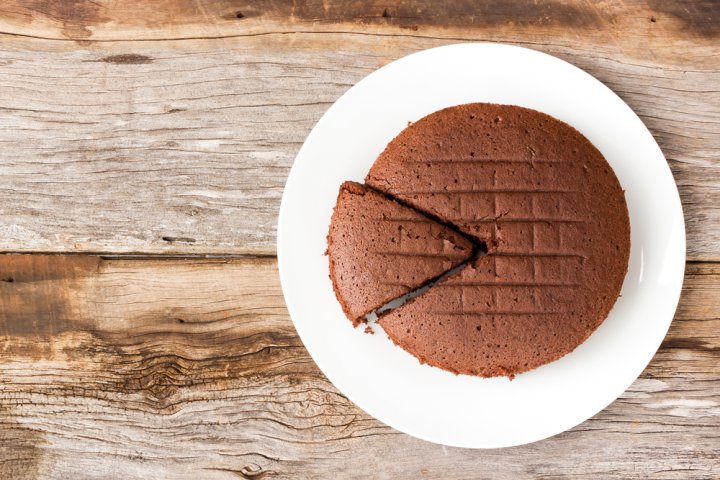 A basic chocolate cake, as the name suggests, is the simplest type of chocolate cake. It has chocolate as the main ingredient in the cake base. This is a versatile cake as you can try out various different recipes with it. You can cover it with vanilla frosting to make a great birthday cake, or you can do the same with chocolate frosting to make a decadent chocolate dessert. If such decadence is not your cup of tea then you can have slices of that cake base as snacks to go with your cup of tea or as a simple dessert after dinner.
Flourless Chocolate Cake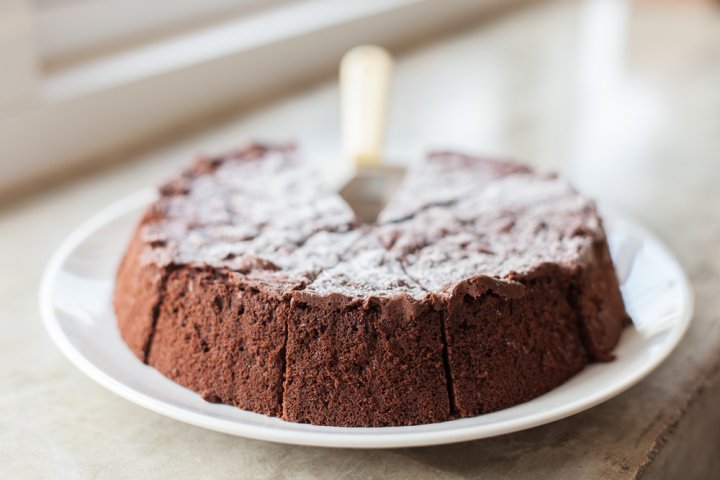 The health-conscious individuals among you will find the flourless, gluten free chocolate cake as a blessing. So will those of you who are allergic to gluten and sadly cannot partake in traditional cakes. This cake is a paradise for chocolate lovers and whats more, it is very easy to make. This cake does not require more effort than what you would expend while making the basic chocolate cake. The end result though is both unique and delicious.
Molten Chocolate Cake (Chocolate Fondant)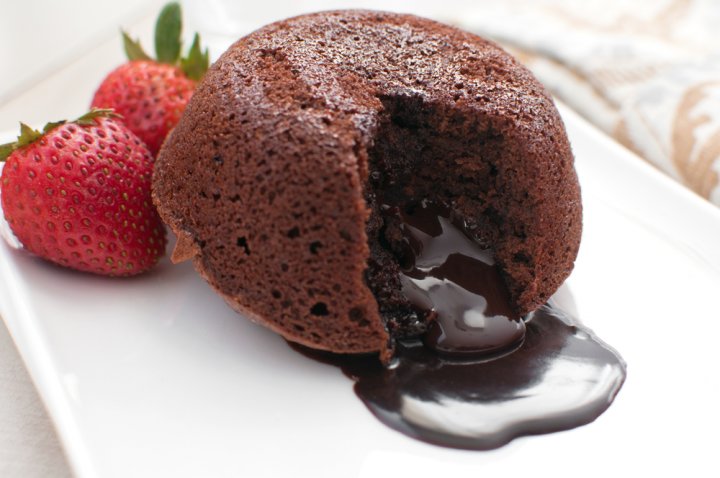 Who doesn't like the molten chocolate cake? Popularly known as the "choco lava cake" in India, this delicacy is one of the most beloved desserts across the country. This cake is a pure chocolate delight as you get to savour chocolate in both solid and molten forms. Baking such a cake requires finesse as you have to bake the outside while keeping the centre liquid. The delicate oozing out of the melted chocolate as you cut the cake is a treat to watch. So, besides being a gift to your taste buds, the molten chocolate cake is also a gift to your sight.
Chocolate Flan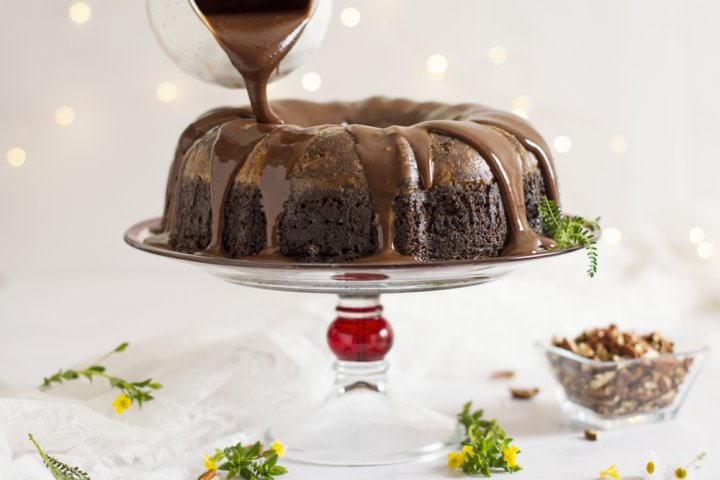 A flan is a unique type of cake that originated in Philippines. It is a sponge cake with a layer of custard on top. The chocolatey version of this flan cake is the chocoflan. In this cake, there is a chocolate sponge cake topped with a layer of caramel custard. This cake also does not have the traditional shape of a cake for it is baked in a Bundt pan which is a circular shaped pan with a hole in the middle.
No-Bake Chocolate Cake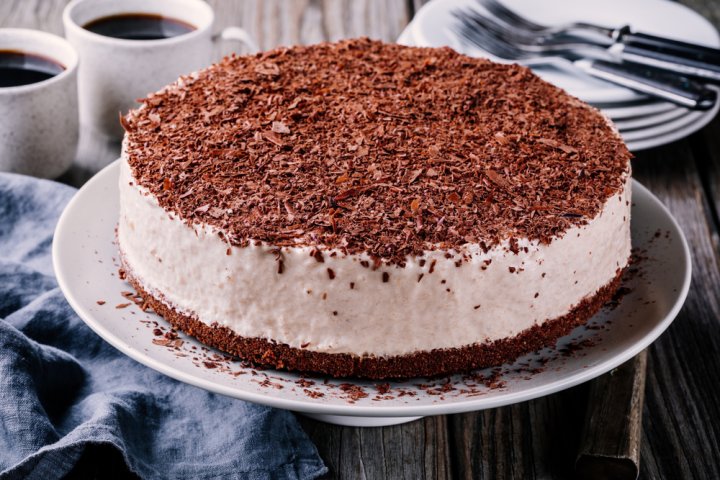 A no-bake chocolate cake is a cake recipe for lazy people or those of you who do not have access to an oven. As the name suggests, this cake does not undergo baking. The ingredients are mixed and then set by keeping in the refrigerator. A no-bake chocolate cake is a dessert that you can make if you are a resident college student provided your hostel has a refrigerator. This cake will satisfy your craving on those days when you want to have a chocolate cake but just don't feel like exerting yourself.
Chocolate Swiss Rolls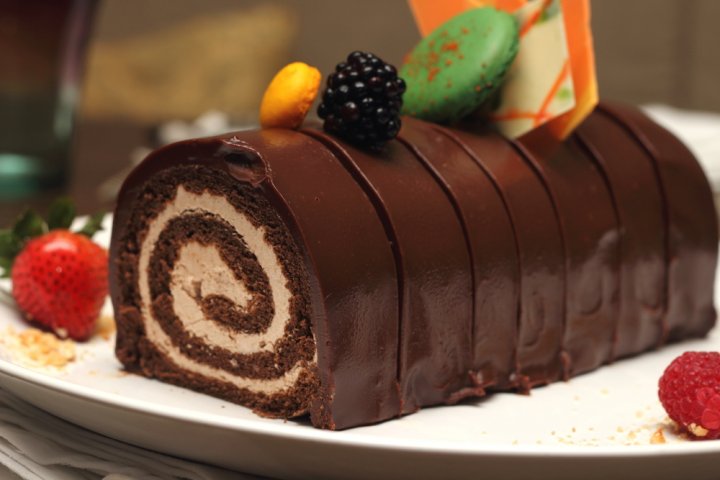 A chocolate Swiss roll has an interesting look. It is shaped like a roll with fillings in it. When cut into pieces, the filling runs in concentric circles. They also taste delicious with proportionate amount of cake and filling in every bite.
Make Your Own Chocolate Cake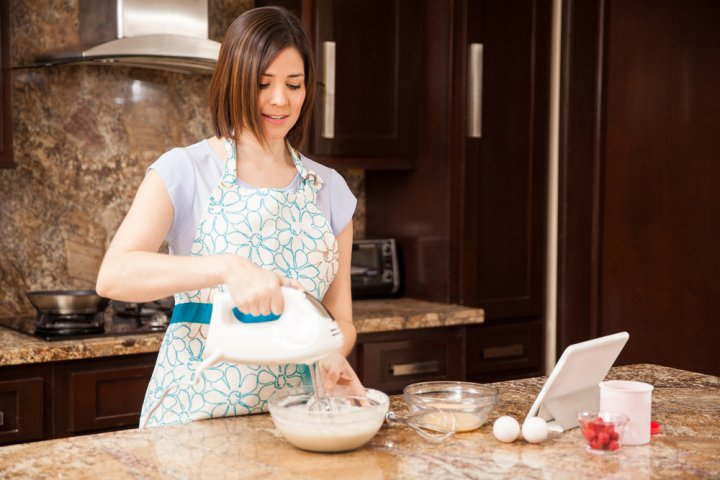 You must be hungry by now reading about all these delicious chocolate cakes and would certainly be hoping to be able to make them so that you can savour them anytime without having to be dependent on your local bakery. So, without further delay, follow this BP Guide for the recipes of all the types of chocolate cakes mentioned above. We start with the easiest – the basic chocolate cake:
Basic Chocolate Cake Recipe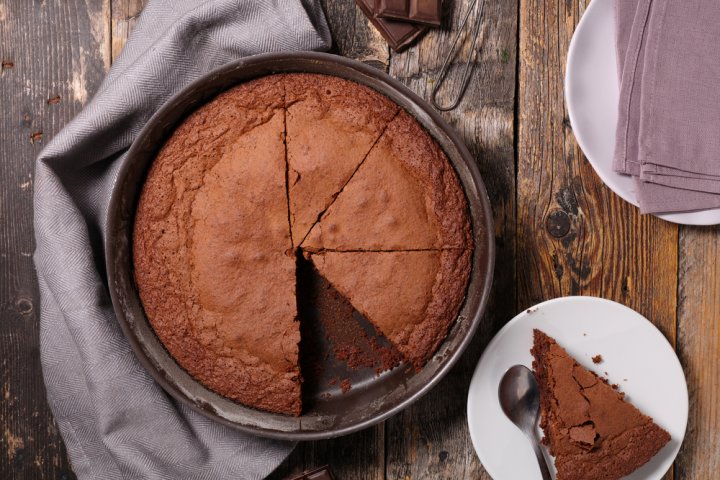 Ingredients:
1 cup unsweetened cocoa powder
2½ cups flour
2 cups sugar
½ tsp baking powder
1 tsp baking soda
1 tsp salt
3 large eggs
¾ cup vegetable oil
½ cup sour cream
2 tsp vanilla extract
Procedure:
Whisk 1½ cups cocoa powder with boiling water until it becomes smooth.
In a separate bowl whisk the flour, baking soda, baking powder, sugar and salt until well combined.
Take another bowl and mix the vegetable oil, eggs, sour cream and vanilla.
Gradually add the flour mixture to it and stir till everything is well incorporated and the batter becomes ready.
Spoon the batter in a cake pan that has been lined with butter and put it in an oven pre-heated to 180°C. Bake for 40 minutes.
Take out and cool for 10 minutes before serving.
5 Other Types of Chocolate Cake You Can Try Making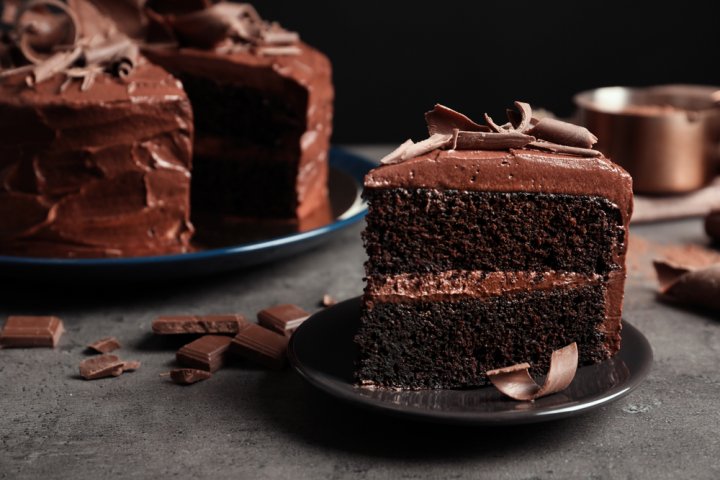 Once you know how to make the basic chocolate cake, you are ready to try out the more complicated chocolate cake recipes. Following are 5 of them:
Flourless Chocolate Cake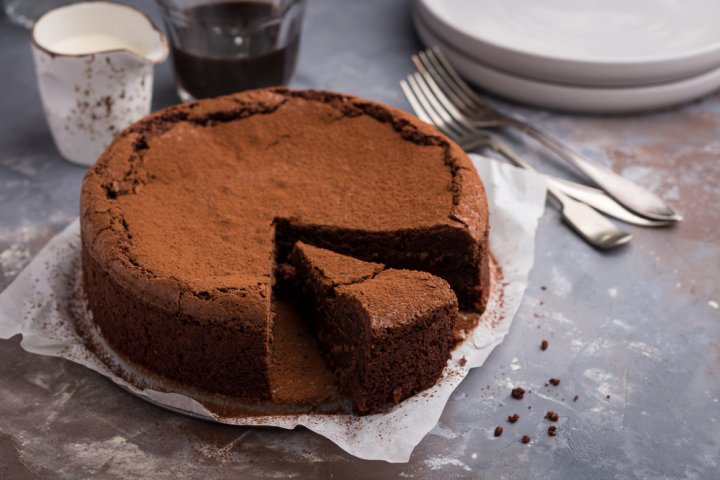 Ingredients:
30 gm chopped chocolate
½ cup butter
¾ cup white sugar
½ cup cocoa powder
3 eggs
1 tsp vanilla extract
Procedure:
Take your preferred cake pan and grease it with little bit of butter.
Then lightly dust some cocoa powder in it. Keep it aside while you prepare the batter.
Melt the butter and chocolate in a heat resistant bowl over simmering water.
Remove from heat and put in the cocoa powder, sugar, eggs and vanilla extract. Stir until well combined.
Then put the batter in the prepared pan. Heat an oven to 150°C and put the pan in it. Bake for 30 minutes.
Take out the pan after the stipulated time and let it rest for 10 minutes before serving.
Chocolate Molten Cake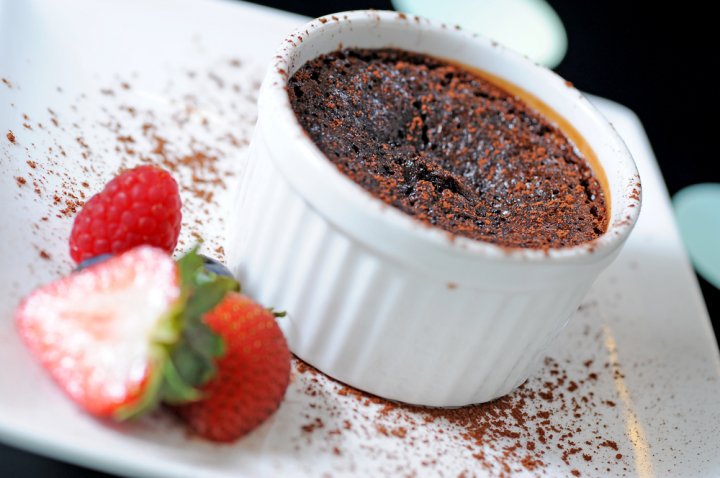 Ingredients:
120 gm butter (unsalted)
180 gm chocolate
2 eggs
2 egg yolks
¼ cup sugar
Pinch of salt
2 tbsp flour
Procedure:
Melt the butter and chocolate together in a bowl over simmering water.
In a separate bowl, beat the eggs, egg yolks, salt and sugar until the mixture achieves a thick consistency.
Pour the chocolate and butter in this mixture and whisk until they are well combined.
Prepare the ramekins by buttering and flouring them lightly, then pouring the cake mixture in them.
Preheat an oven to 230°C and put the ramekins in it. Bake for 12 minutes.
After that take out the ramekins and let them cool for a minute or so.
Invert a plate over the ramekins and quickly but carefully turn over the ramekins.
Let it sit like that for 10 seconds before removing the ramekins.
Chocolate Flan Recipe
Ingredients for the Cake:
10 tbsp butter
1 cup sugar
1 egg
1¾ cups flour
¾ tsp baking powder
¾ tsp baking soda
⅓ cup cocoa powder
1¼ cups buttermilk
2 cups caramel sauce
Ingredients for the Flan:
350 gm evaporated milk
420 gm sweetened condensed milk
120 gm cream cheese
3 eggs
1 tbsp vanilla extract
Procedure:
Beat the butter and sugar in a bowl until light and fluffy.
Then beat the eggs in it until well combined.
In a separate bowl, put in the baking powder, baking soda, flour and cocoa powder and mix well.
Take ⅓ of this dry ingredient mixture and ½ of the buttermilk and put in the egg mixture. Beat well until combined.
Follow this process until the entire flour mixture and buttermilk is mixed with the egg mixture. Now your cake batter is ready.
For the flan, you need to blend the condensed milk, evaporated milk, cream cheese, eggs and vanilla for 30 seconds.
This recipe requires you to have a Bundt pan. Coat the pan with some butter and pour ¼ cup of caramel sauce in it.
Carefully scoop the cake batter in the pan, then slowly pour the flan mixture on it.
Place the Bundt pan in a water bath and put it inside the oven that is preheated to 175°C. Bake for 1 hour.
After the stipulated time, take the cake and let it cool to room temperature. This will take about an hour or so.
Then cover the Bundt pan with a plate and flip over. Remove the pan and garnish with caramel sauce and pecans if you like.
No-Bake Chocolate Cake Recipe
Ingredients for the Base:
75 gm dark chocolate
50 gm unsalted butter
200 gm digestive biscuits
50 gm toasted hazelnut
1 tbsp golden syrup
Ingredients for the Filling:
100 gm milk chocolate
750 gm dark chocolate
75 ml double cream
40 gm caster sugar
4 large eggs
Ingredients for the Topping:
200 ml whipped cream
A handful of grated chocolate
Procedure:
Make a chocolate mixture by melting the chocolate, butter and syrup in a bowl over slow simmering water. Mix them well and set aside.
Make fine crumbs of the digestive biscuits and finely chop the hazelnuts and incorporate them well in the crumbs.
Add the chocolate mixture to it and stir well until well combined.
Spoon it in a cake pan and put it in the refrigerator to chill.
Now to make the filling, melt the milk chocolate, dark chocolate and cream in a bowl over simmering water. Mix well until incorporated, then set it aside to cool a bit.
When the temperature has lowered, beat in the egg yolks.
Take a separate bowl and whisk the egg whites until it becomes thick, then add the sugar till the mixture becomes stiff and glossy.
Fold it with the filling mixture and spoon it on the biscuit base.
Chill for about 2 hours to set. Top it with whipped cream and chocolate shavings.
Chocolate Swiss Rolls
Ingredients for the Sponge Cake:
½ cup flour
¼ cup cocoa powder
½ tbsp salt
1 tbsp baking powder
4 eggs
⅔ cup sugar
½ tbsp instant coffee
2 tbsp oil
Ingredients for the Filling:
150 gm semi-sweet chocolate
½ cup whipping cream
1 cup chilled whipping cream
Procedure:
You have to start by making the sponge cake. To do so, whisk the flour, the baking powder, cocoa powder and salt in a bowl and set aside.
In a separate bowl, beat the eggs and sugar until they become foamy and lemon yellow in colour (best results can be achieved with an electric mixer).
Put in the oil and mix until well combined.
Then add the coffee and gradually put in the flour mixture. Stir until all of the ingredients are well incorporated.
Now your sponge cake batter is ready. Prepare a baking tray by lining it with little bit of butter.
Spoon the batter in it and bake for 12 minutes in an oven preheated to 180°C.
Take out the cake and flip it out of the pan.
Put a parchment paper on it and roll the cake. This has to be done while the cake is hot otherwise it would crack. Cool the cake in the rolled position.
While the cake is cooling, prepare the filling. Melt the chocolate and cream in a bowl over simmering water.
In another bowl whip cream until it becomes stiff, then put in the melted chocolate and stir until combined.
The cake must have come back to room temperature by now. Unroll it and spread the filling evenly and roll it back.
Refrigerate for 1 hour to set. Top it with chocolate sauce or cream before serving.
From our editorial team
Homemade Chocolate Cakes are the Best
Freshly prepared homemade chocolate cakes are the best because they have been made with the best of ingredients and a lot of love. We hope this BP Guide would have helped you understand the various types of chocolate cakes and also decide which chocolate cake you would be preparing for your upcoming party. Stay connected with us for more such engaging content.