Why is Sanitizer Important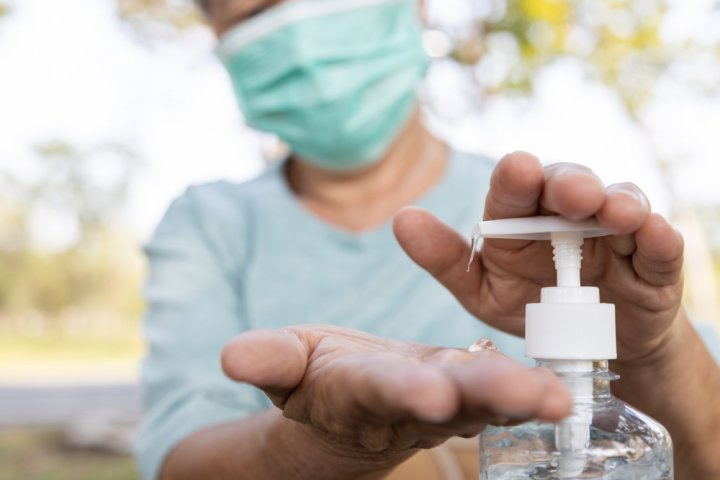 With the Corona pandemic turning the world upside down, face masks and sanitizers have become crucial than ever before. Scientists and Govt. bodies across the world have openly acclaimed the role of sanitizers to safeguard us from viruses, bacteria, and other harmful external agents.

Most of us don't have the habit of cleaning or washing our hands frequently, which increases the risk of the spread of germs, hence falling sick more often. Sanitizers help to prevent the spread of germs, encourage good hygiene resulting in better health, and reduce carbon print by discouraging people from using paper towels, etc. to clean hands in public places.
How to Use Sanitizer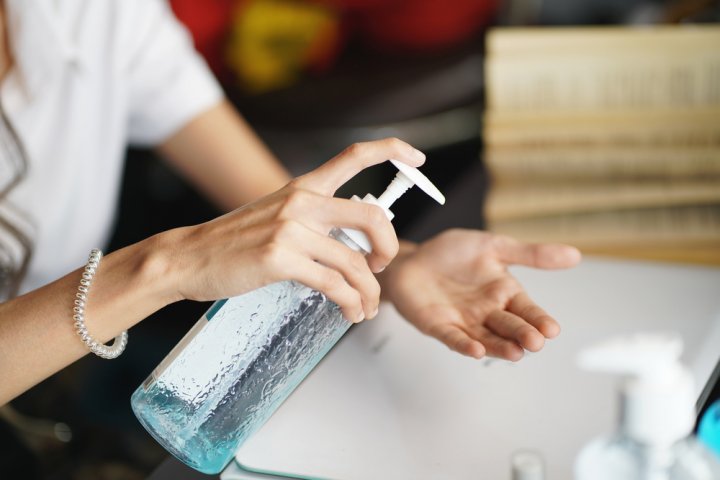 Like every good thing, sanitizer is also effective only if used in the right manner. You should never clean your hands with sanitizer if they are dirty as sanitizers are not meant for cleaning, but disinfecting. Clean your hand of dirt, dust or oil, etc., before applying sanitizer. Use an adequate amount of sanitizer to coat your hand completely, including the back and the fingers, and rub your hands until the sanitizer evaporates.
How to Make Sanitizer: 5 Different Ways
With the increasing number of COVID cases, companies manufacturing sanitizers have mushroomed like never before. And with the growing demand, a lot of fake and duplicate sanitizers are also being sold in the market. While you can't entirely rely on every brand selling sanitizers, the good news is that you can make it easily at home. Let's check a few methods to make different types of Sanitizers.
Sanitizer with Alcohol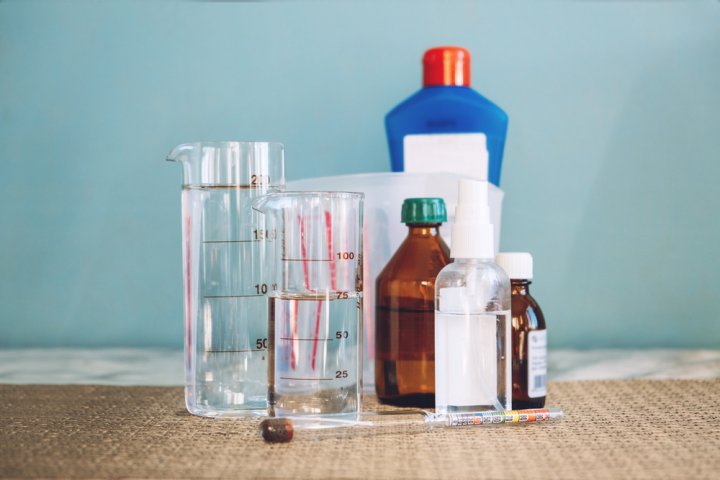 Health organizations across the world recommend using a hand sanitizer with a minimum of 70 % alcohol to kill the coronavirus and other potentially harmful bacteria. To prepare this sanitizer, you require aloe vera gel or glycerin and isopropyl alcohol (concentration minimum 91%) in the ratio of 1:2, respectively. For scent, you can use the essential oil of lemon or lavender and air-tight container for storing the sanitizer.

Mix the aloe vera gel (or glycerin) with isopropyl alcohol in a clean bowl. Mix well with a spoon to ensure that the alcohol is combined evenly with the gel. Add five drops of the essential oil, stir well and store the sanitizer in an air-tight sanitizer pump bottle.
How to Make Sanitizer Spray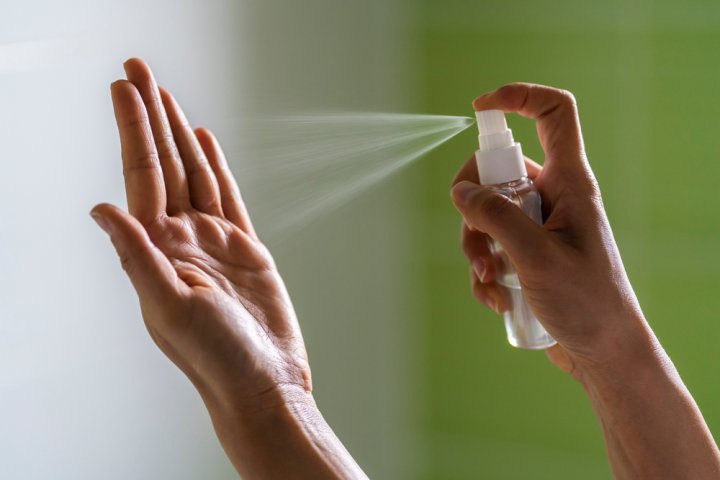 For preparing this easy to make sanitizer spray, you require:
Ingredients
250 ml isopropyl alcohol
1 tbsp hydrogen peroxide
60 ml distilled water (or you can boil and then cool and filter the water through a double layer cotton cloth)
1 tbsp glycerol
How to Make
Mix the alcohol, hydrogen peroxide, and glycerol in a bowl, mix well until all the ingredients are gelled well.
Now add the water and mix with a spoon. Take a clean and odorless spray bottle and fill this mixture into the bottle.
You can also add a few drops of essential oil of your favorite scent to give a nice and subtle fragrance to the spray sanitizer.
How to Make Alcohol-Free Sanitizer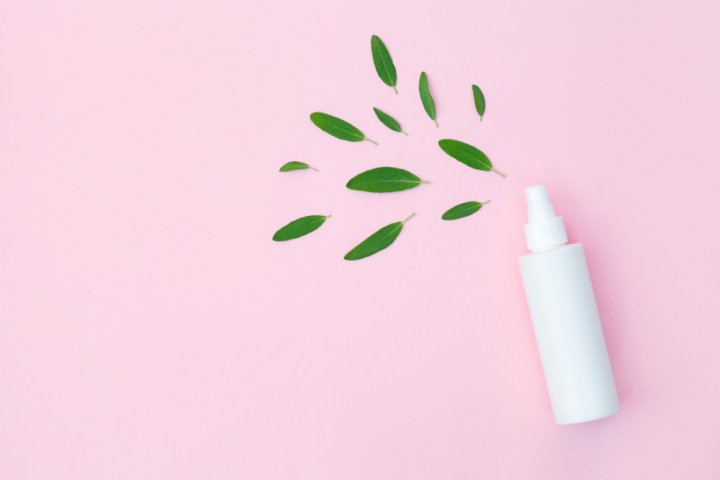 Recommended by Yoga Guru Baba Ramdev, this herbal and alcohol-free sanitizer can be easily made at home and useful for people who are allergic to alcohol-based sanitizers. Made from 100% natural and organic products, this sanitizer is sans any side-effects. You require:
Ingredients
1-liter water
20 basil leaves
100 neem leaves
10 gms camphor
10 gms alum
Fresh aloe vera
How to Make
The procedure is simple, add the neem and basil leaves in the water, and boil the mixture well until the water is reduced to around 600 ml.
Now add the alum and camphor into it, then mix well, and let the mixture cool.
Once the herbal sanitizer is cooled to room temperature, strain the mixture and discard the leaves.
Now fill the alcohol-free sanitizer into the sanitizer spray bottle.
How to Make Bleach-Based Sanitizer Wipes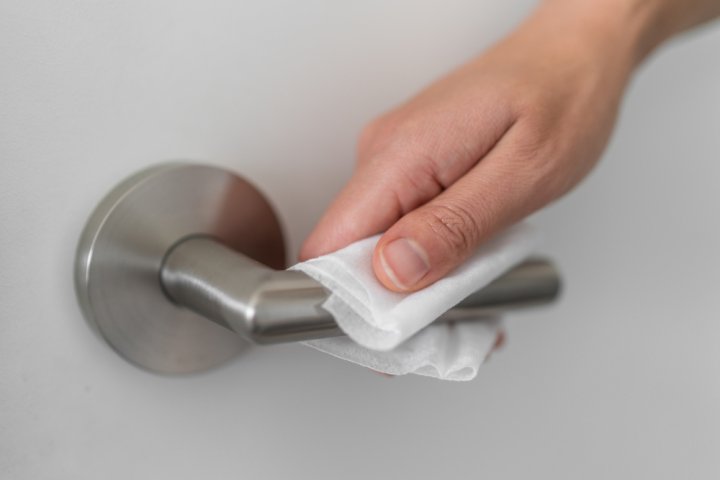 For making bleach-based sanitizer wipes, the ingredients required are:
Ingredients
4 teaspoon Bleach (minimum strength 1000 ppm sodium hypochlorite)
1-liter water
Paper towels or paper clothes
Air-tight container
How to Make
Firstly, wear gloves to protect your hands and open a nearby window for passage of the pungent smell of bleach.
Now add the bleach into the water in the air-tight container and dip the paper towels or papers completely into the mixture for at least 5 minutes, now tightly close the container.
Use these wipes within 24 hours as after that time, they will lose the potency and you may need to create a fresh batch.
How to Make Alcohol-based Sanitizer wipes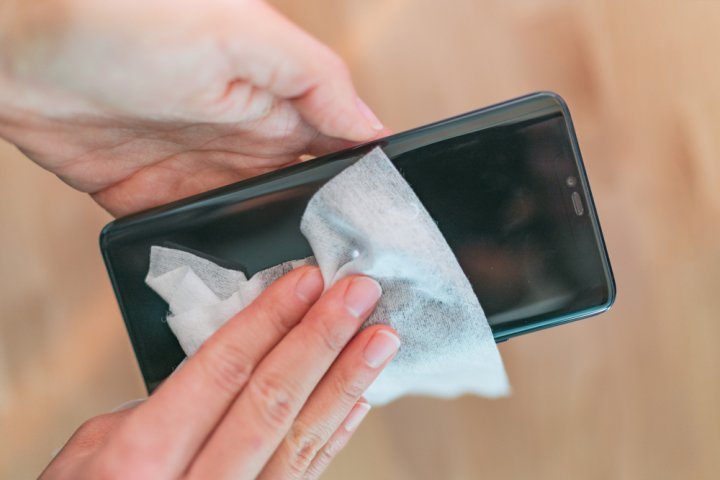 Alcohol-based sanitizer wipes have a long life and can be used for days or weeks if kept in an air-tight environment. To prepare these wipes, you need:
Ingredients
700 ml Isopropyl Alcohol (91%)
300 ml water
Paper towels
Air-tight container
How to Make
Put on safety gloves, mix the alcohol and water in a big vessel, place the paper towels into the air-tight container, and pour the alcohol solution in the container.
Wait for 5 minutes so that the paper (or cloth) towels can completely soak up the solution.
Close the container well and keep in a cool and dark place. You can also carry these wipes in air-tight plastic bags while going outside.
These plastic wipes can be effectively used for cleaning doorknobs, tables, light switches, desks, handles, phones, keyboards, remote control, etc.
Precautions with Sanitizer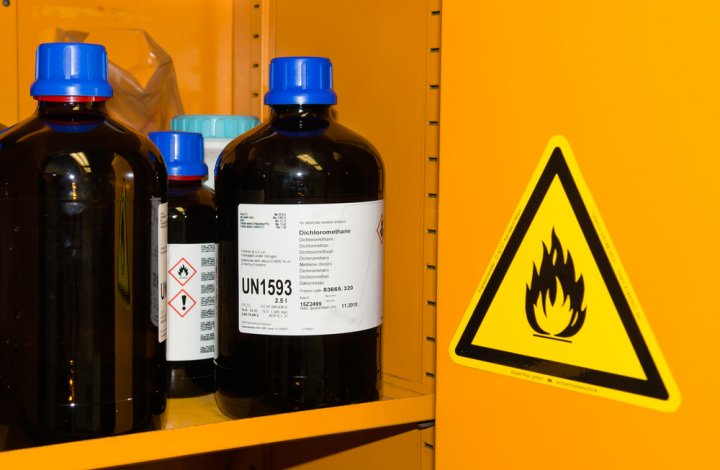 Though sanitizers can save you from viruses, it should be handled carefully to avoid accidental mishaps. Alcohol is highly inflammable, thus keep it away from the kitchen, reach of children, electric appliances, and store in small bottles for everyday use.
Where to Buy Sanitizer Making Ingredients
You'll get most of the essential items to make sanitizer on e-commerce stores. Listed below are two such articles which you can order online.
Isopropyl Alcohol
The 400 gm bottle of 99.99% pure Isopropyl Alcohol by Purenso can be purchased for Rs. 250 from amazon.in.
Sanitizer Spray Bottles
These cute and handy refillable mist type spray bottles are portable and transparent. The easy to use bottles of 10 ml capacity can be ordered from amazon.in.
Writer
Rahul Banerji
Rahul began his stint as a freelance writer after working in the corporate world for ten years. He enjoys writing on various topics and is an avid blogger. His interest in science, technology, politics, current affairs and the latest trends helps him to back his writing with well researched facts. Rahul finds solace in gadgets, nature and spirituality.
From our editorial team
Strictly Keep Any Alcoholic Content Away from children!
Undoubtedly, alcoholic sanitizers prove to be blessings in disguise; however, these can also prove to be hazardous if not handled carefully, especially for children. Always supervise your kids whenever they're sanitizing their hands or any other surface, as any ingestion of isopropyl alcohol and other chemicals could be dangerous for the body.