Present a Secret Token of Love to Your Special Someone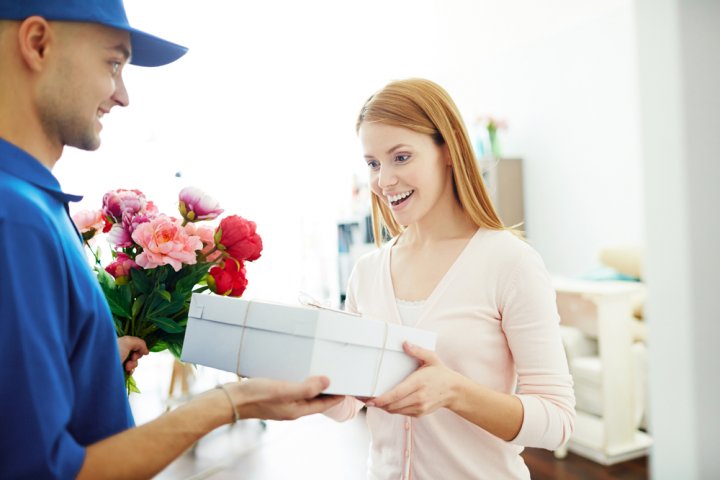 Are you looking to surprise someone with a special gift in a special way? Or merely looking for ways to present your feelings without the other person knowing? Don't worry! Many feel intimidated when approaching someone they like, for the first time. And, this is one of the major reasons why people are looking for giving someone a gift without them knowing. Adding suspense and romance to a budding relationship and creating memorable moments are some of the other reasons.

You can get the gift shipped to the receiver directly along with a personalised message. Or, you can go a bit further and even not reveal your identity as the sender until a suitable time later. However, before choosing what to gift, you should know the recipient very well and evaluate certain facts. These would include his/her likes, dislikes, preferences and any other specific needs worth knowing. Some of these critical factors that you should know before planning a surprise gift are given below:
Know This Before Planning the Surprise Gift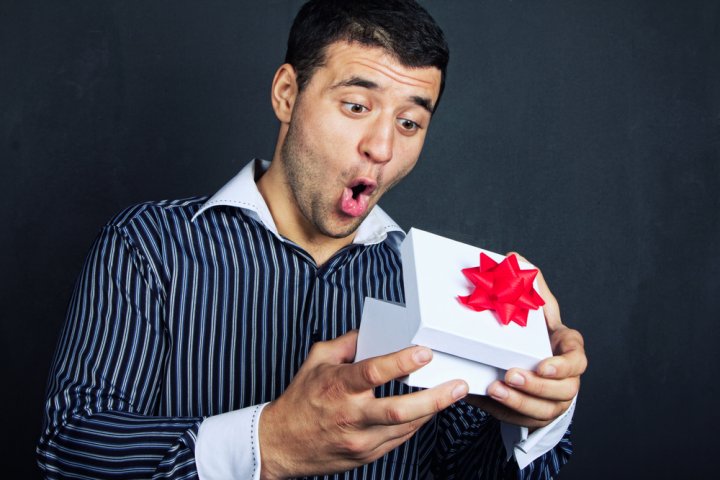 Find What the Recipient Likes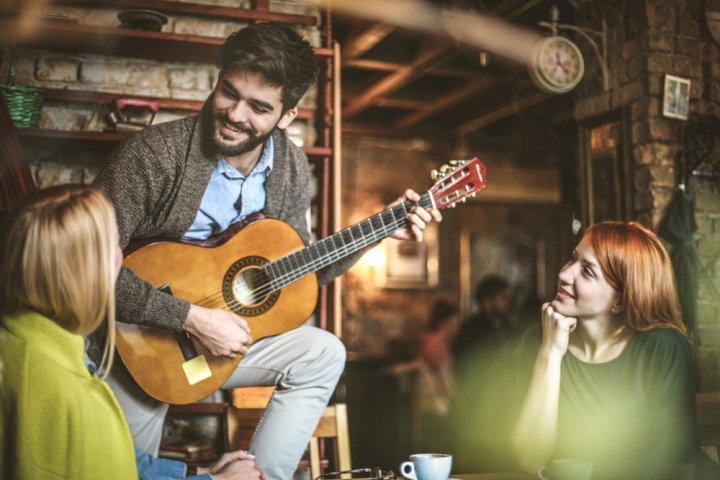 That's the prime thing to do before buying a surprise gift. Start with finding the passions and hobbies of the other person, if you don't know them already. You can get in touch with his/her friends as well as family members to get these details. Or, you can indirectly ask him/her about her favourite memories, pastimes and things he/she enjoys. Now combine your ideas, knowledge and effort to find something that will be useful for the recipient and also communicate your feelings. If you get confused at any point, you can ask a friend/family member (as per your convenience) for a second opinion.
Find a Safe Place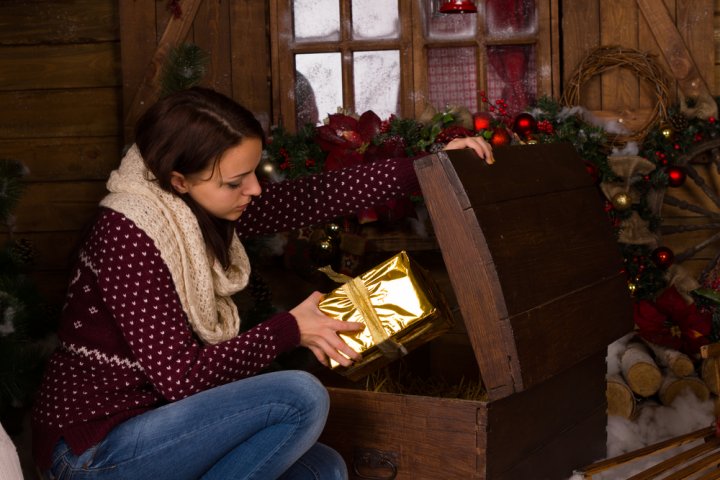 This is another critical factor. You can't plan to go out to buy a gift for him/her just before it's time to give it. Even if you are buying it a day before, you need to hide it in a place where the receiver won't find it. Also, the place should be safe enough for avoiding any risk of damage, theft, or the receiver stumbling on it by chance. You can ask a trusted friend to keep it safely for you, if you are buying it much in advance.
Maintain Self-Control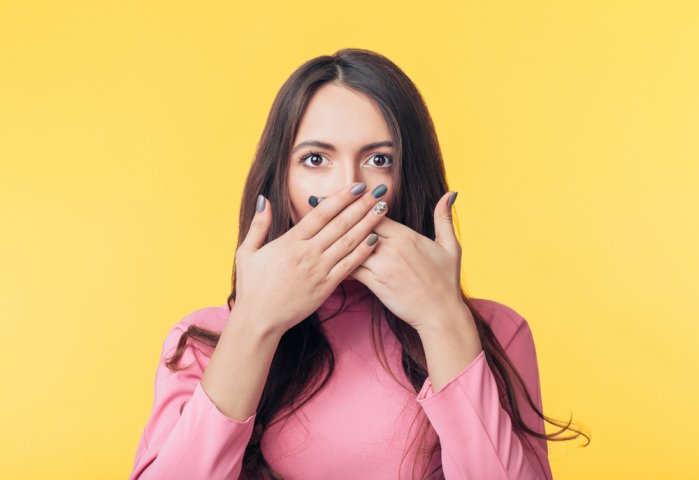 The next important factor to keep in mind when giving someone a gift without them knowing is self-control. If you keep showing your excitement for the special day, the receiver might start anticipating a gift coming in. However, you need to control yourself, stay normal, and pretend like there's nothing special being planned.
Top 10 Ways of Giving Someone a Gift without Them Knowing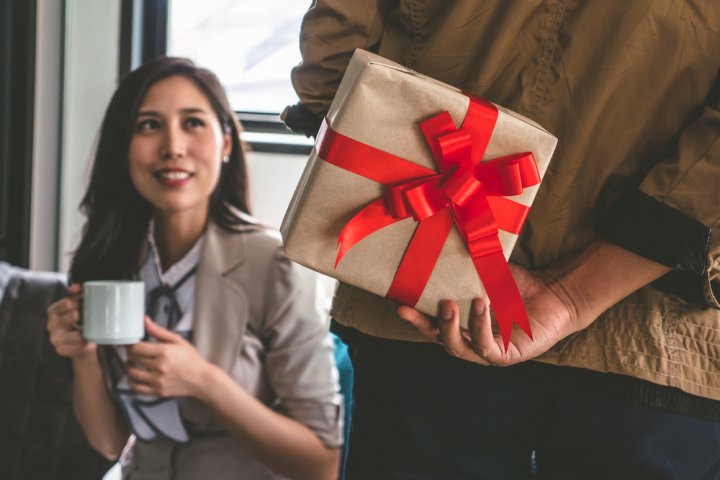 And, here's what you have been looking for. After selecting the gift, you need to make sure that it reaches the right place, at the right time and the right person. Discover 10 amazing ways of gifting someone a surprise.
Get it Delivered by the Least Expected Person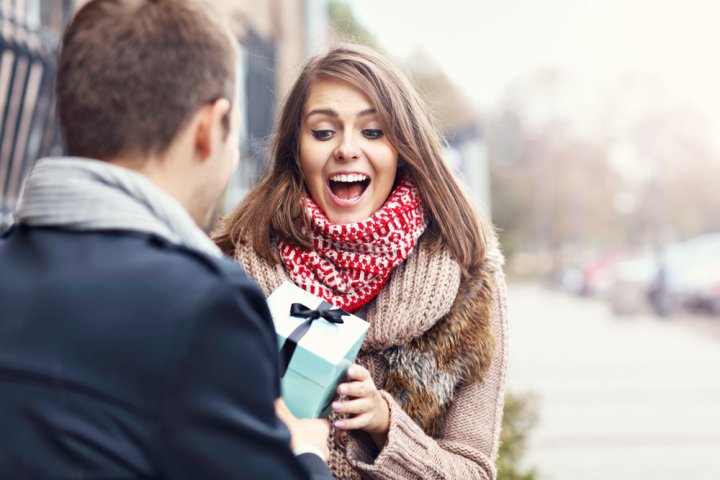 We always expect gifts from our close, loved ones on special days like birthdays and anniversaries. And, if you are planning to give someone a surprise gift, this one's a perfect idea. Get the gift delivered by the person whom the recipient would never expect from. For instance, it could be a distant friend who randomly visits your house on the day or a person from the family who isn't close enough.

You can also ask your neighbour to do the favour. And, to completely conceal the idea of the gift, you can put up some random packing and ask the neighbour not to mention it as a gift. Instead, he could simply drop by stating that a delivery person handed over the parcel to him by mistake. You can add more fun by looking equally surprised when the other person opens the packing and finds a gift inside, before revealing the truth.
Turn it into an Unexpected Discovery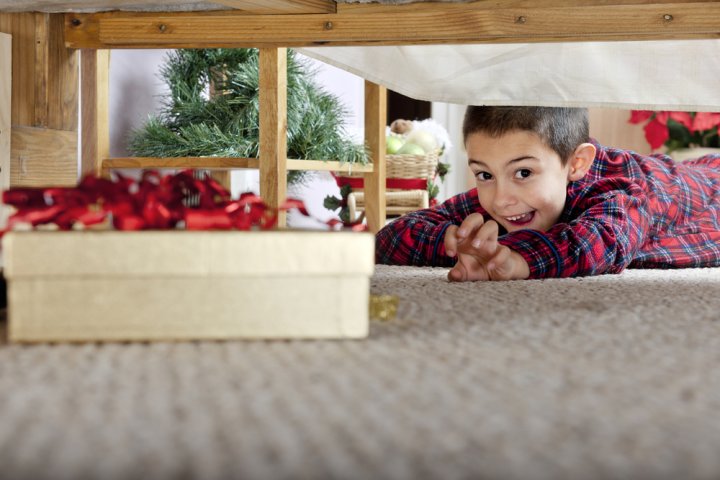 If you can't involve a 3rd person, you can still make gifting a surprising and unexpected experience. The only thing you need to do is not to hand it to the receiver on your own. Earlier, we mentioned keeping the gift at a safe place where the receiver won't find it. Now, you need to shift it to a place where the person will find it with ease. It could be the dressing table, the medicine cabinet, the briefcase, the cereal box or any other regularly accessible place. However, you can put some more thought into this by picking up a location that matches the idea of the gift or the theme. But don't put it somewhere that makes the gift appear as a common item. For instance, a pack of new socks in a sock drawer will completely diminish the idea of the gift.
Hide it within a Mailed Surprise Reveal Card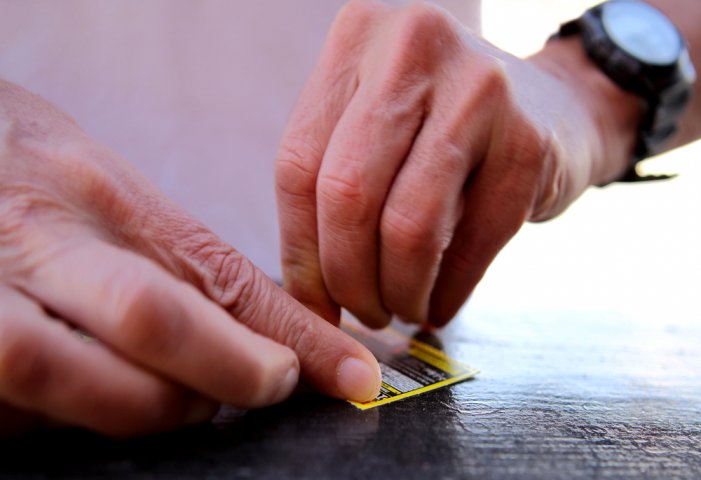 Does the person love going on vacations? Or have you been failing to plan a holiday for long? This could be your perfect opportunity to realise the same and present it in a surprising manner. Arrange tickets to his/her dream holiday destination and get them delivered but not just the ticket itself. You can take the help of a surprise scratch card to reveal the plan. It could be a simple card with nothing specific mentioned on it, or you can use the one carrying greetings for the day. Presenting just a card might lower the expectations of the person at first and then take him/her by surprise when he/she finds the hidden message about the dream vacation.
Use the Trojan Horse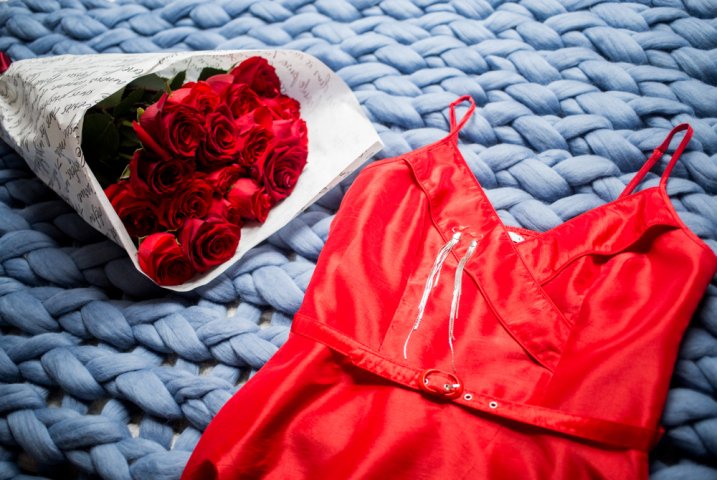 The Trojan horse refers to a wooden horse that the Greeks used to hide their troops inside and enter the city of Troy. The idea behind this was to enter the territory without letting the opposite party know and then take them by surprise. But why are we talking about that here? That's exactly what you can do to present your gift. If the receiving person has been demanding something from you and is already expecting it as a gift, you have just got the right chance. All you need to do is buy the expected gift and get it delivered to the person. And, the same will serve as your Trojan horse. Buy a special gift and hide it inside. An example of this could be hiding a pair of earrings within her favourite dress. You can go creative and think about several options to match with what the recipient is wishing for, or is expecting from you.
Add a Surprise to His Favourite Book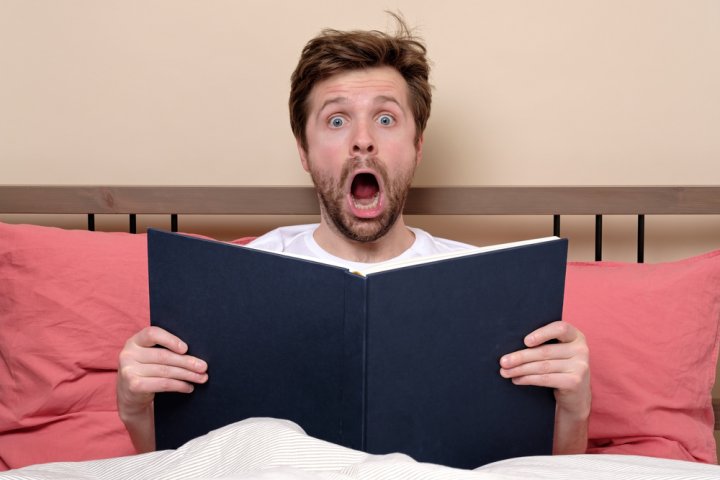 Is he/she an avid book reader? Does he/she have a favourite line-up of books to read at home? If yes, you need to find which book the person is currently reading and the one that he/she will be picking up on the special day. And, here you go, hide the gift inside the book. If the item isn't small enough to fit into the book, you can place it above, near, behind, or anywhere close to the book. You can get tickets to his/her favourite show and put them along with the bookmark. Or, you can also hide the tickets to the long-pending dream vacation, as mentioned earlier.
Use That Special Place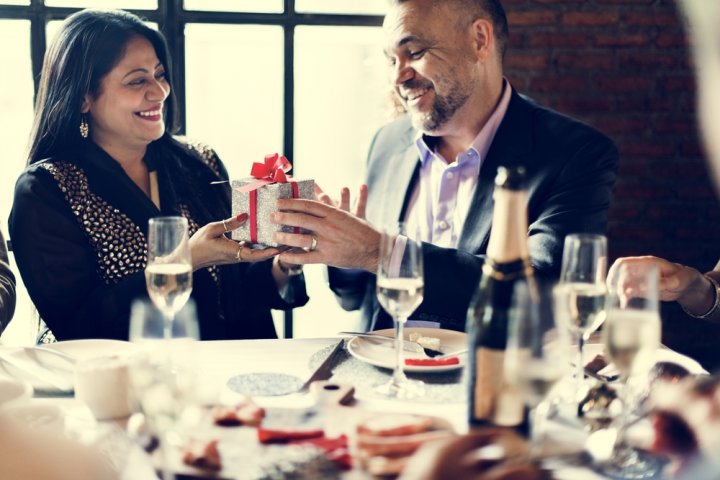 Do you have a common favourite place? Or there might be a few special places like the place where you met for the first time? To start with, take a note of all the places that hold a special significance for both of you. While each one of those places maybe linked to a special memory, you can use that specific mood to make the day more special.

Once finalised, take the person to the place but with a plan made well in advance on how to reveal the gift. You can add a special touch to the occasion with select elements like the favourite music, a favourite dish served right when you reach, or anything else. Prior to revealing the gift, make the recipient believe that you only planned for a day out and nothing else. And, then make an unexpected person deliver the parcel. You can ask a waiter or a member of the live band. A special touch can be an old friend visiting the place, meeting both of you by chance, and handing over the package just before leaving.
Add a Misleading Packaging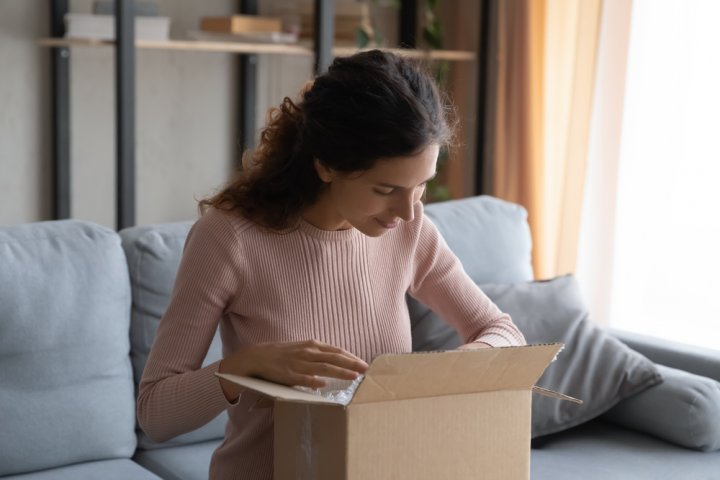 And, this is another variation of the Trojan horse method discussed above. Here, instead of using any other thing as a Trojan horse, you can use a fake packaging. You might have seen many prank videos of a person presenting a huge gift box containing a smaller one inside, with another smaller one within, and yet another smaller one inside. You can use this idea to pack your gift with something that makes it look like anything except a gift or a specific item. This could be an old torn out wrapper that would make it appear like you bought something from the storeroom and not from a gift store.
Plan a Hoax Gift as a Cover-Up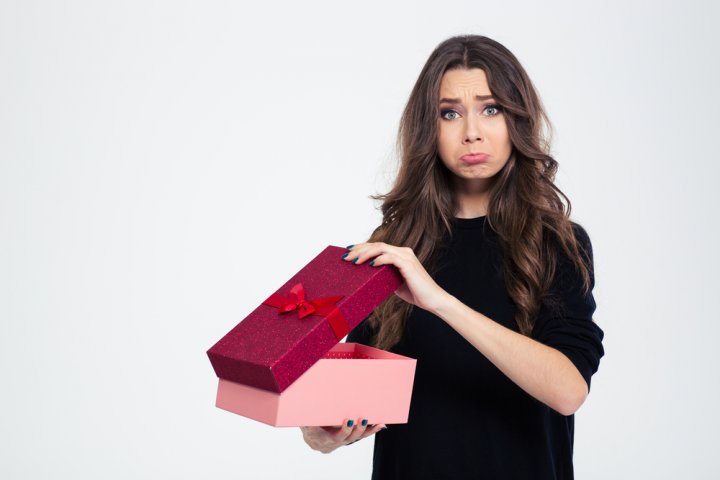 As you have already analysed the likes/dislikes of the person, you can use the package of something he/she dislikes but containing the gift he/she likes. This will make the recipient more excited and joyous after an initial phase of disappointment. For instance, if the person is fond of jewellery items and doesn't need a new toaster or a similar kitchen equipment. Here, you can use a big toaster box to conceal the jewellery box inside.

Initially the receiver may become sad/angry on seeing the appliance box. And, he/she may even yell at you if you use the box of something you had already purchased recently. While the person may not be willing to open the package further, you should insist on him/her to open it and install the appliance. Once the receiver is persuaded to open the package, he/she would be surprised to find the actual, desired gift within. Add multiple packaging layers to put the person on the roller coaster of excitement.
On a Cake or in a Drink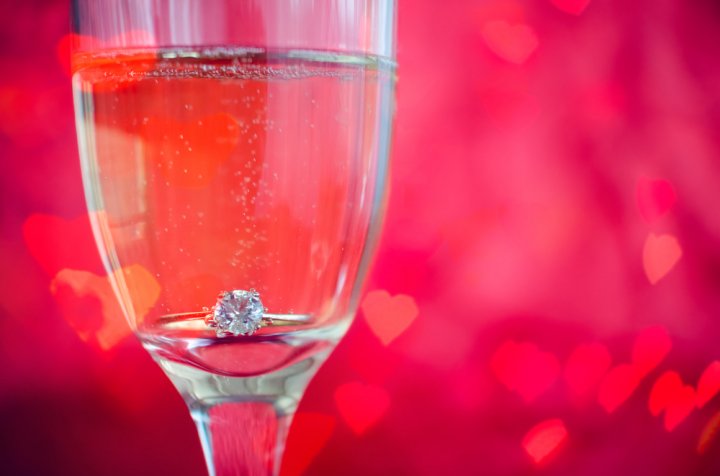 Cakes are a common part of any occasion or celebration. And, the day you are planning for giving the surprise gift, would also involve a cake. If not, you can still order a cake to add more joy to the celebration. Here, you can place your gift inside the cake for the receiver to hit on it when trying to cut the cake. Or, place it on the top of the slice before serving it.

If that's not what you like to do, drinks are another thing you can use to present the gift. However, you need to be careful and would not want the recipient swallowing the item down while drinking. Use a light-coloured liquid in a transparent glass that makes the gift item easily visible. If you wish to add a romantic touch, pick the glass up and make him/her drink using your hands. This will enable you to prevent the gift from running down the person's throat.
Put Some Love on the Platter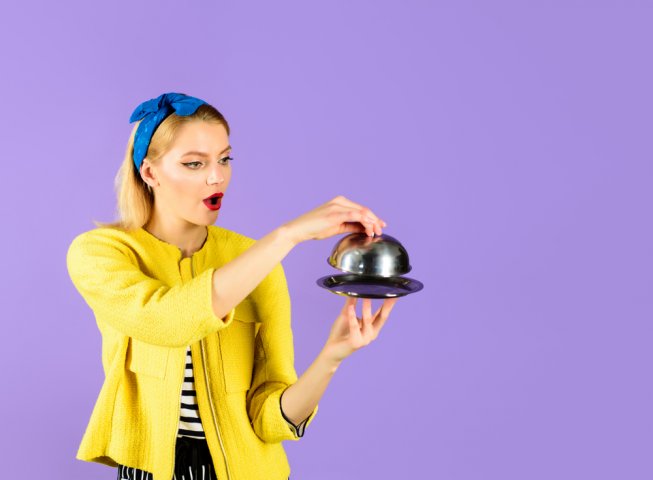 Forget cakes or drinks, and use the main platter instead. This is what you can do if you are taking her out for lunch or dinner. A hoax platter could seem perfect for presenting the gift. You need to make arrangements before taking the person to the dining place. Ask the manager or the waiter to serve a platter with a cover on top that contains no dish inside but the gift pack. Then, let the person open the cover to serve the dish and get surprised by the present inside. You can add a special touch by asking the staff to clap and sing happy birthday or anniversary (depends on what the occasion is) at the moment he/she gets the gift. Getting a few images clicked will further help you both cherish the memories for life.
Bonus Tip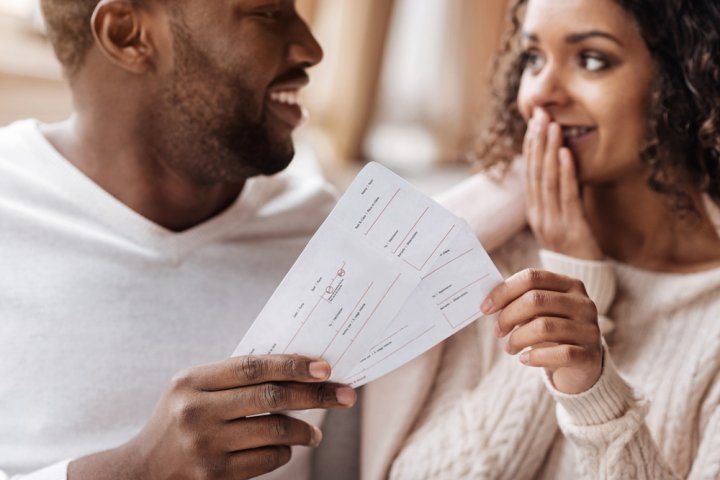 Make it a Memorable Experience with an Organised Tour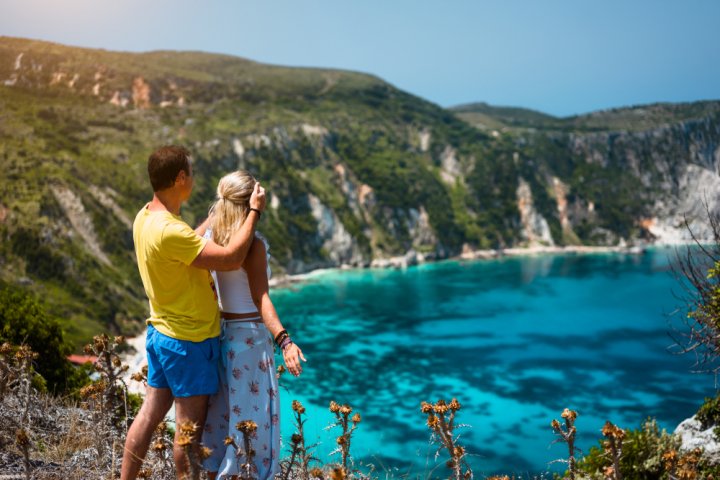 Gifting an experience always outweighs any material gift provided the recipient likes the activities and/or places involved. You can choose from a range of organised tour options like a biking tour, a walking tour or an organised tour to a special place. Getting everything planned from a tour operator not only makes you go worry-free but also adds a sense of excitement, especially if you have been looking to do that activity for a long time.
From our editorial team
Your Secret Gift will Leave a Lasting Impression
Most people love surprise gifts and the excitement and suspense associated with it. If you are planning to give a gift to someone without them knowing about it, they are surely going to enjoy the experience and also the importance that you accord them in your life. We hope this BP Guide would have helped you decide how to put your plan into action. Stay connected with us for more such engaging content.