How to Make Your Girlfriend's Birthday Perfect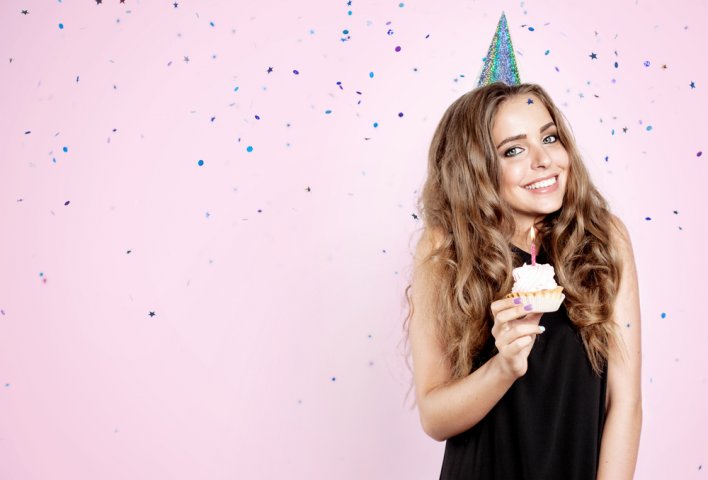 Giving your girlfriend a gift is a great way to delight her and it assumes even more importance when it's her birthday. If you focus on the things that she relishes, you can make her feel like a princess without spending a hefty sum and elaborate plans. The online market is flooded with gifts ranging from chocolates and teddies to cakes and flowers. You may also take this opportunity to go for a long drive or a candle light dinner. Gifting her at night, presenting her with pretty jewellery and planning a surprise party are some of the other things that can be done. The list of things that you can do on your girlfriend's birthday is endless.
Girls Like Small and Touching Gestures
Most relationships begin with infatuation. By giving tokens of love to each other, the couples strengthen their bonds. But these random acts of showing affection in the form of love letters or song playlists often wane away with the passage of time. Even finding a gift for your partner starts feeling like a chore. Therefore, a gift acquires far greater importance in a matured relationship.
Make Her Whole Day Super Special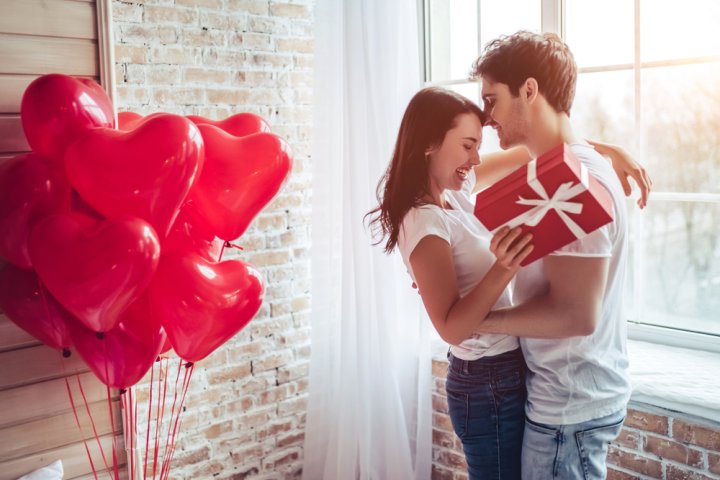 Want your relationship to be more loving? Think from your partner's perspective! The relationship can be always made better by thinking the way your girlfriend thinks. This will not only make your relationship perfect, but you will also be envied by all other couples.

Making your girlfriend feel loved doesn't involve any ambiguity. It can be done simply by making her feel special by your presence around her. A one sided love can't be perfect. Instead of holding back, you should try and give her more. When you make effort to please her, this love will surely come back to you and she'll put in her effort to make you happy. Every act of love is bound to give more happiness to both the lovers.

Try to remember the events that matter for your girlfriend, however trivial they are to you. Try to gift her for every occasion. A heartfelt love letter and her favourite flowers are good ways to express your love. Make the experience of receiving a gift even more memorable by adding excitement. Surprise her without announcement, blindfold her or announce that you got a gift for her and keep her waiting. Buy gifts and store them secretly and gift her anytime you want.
Go The Extra Mile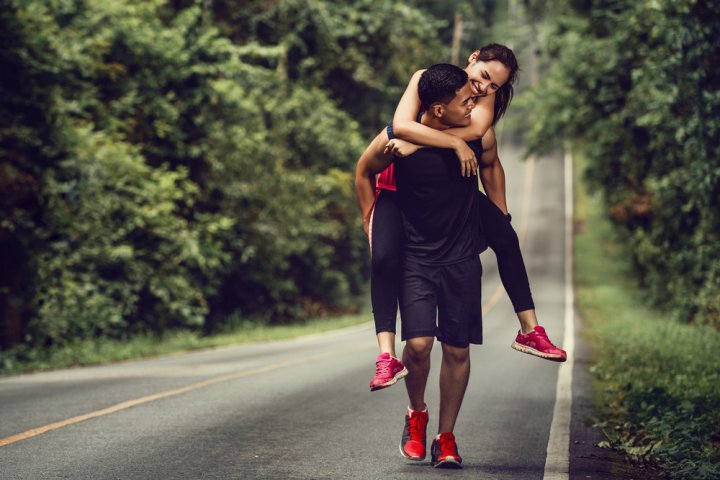 Girls and guys are inherently different. Nevertheless, if you truly love her, making her feel special isn't that difficult. For most people, it comes naturally. They want to do anything and everything that brings a smile of the face of their queen. Girls specially love it when their boyfriends are willing to go the extra mile for her. However, with times changing and girls becoming more and more independent, it becomes difficult to know how your partner is feeling. So here are some basics that may help you to make her feel good.

Making sincere compliments to your girl on traits apart from her beauty gives her a nice boost. Tell her that she is humourous, kind and smart and this will make her day. Complements genuinely oh her inner qualities and watch her melt in your arms.

Observing the tiniest detail of her personality can make you a mind reader. Give her your jacket when she is feeling cold; understand when she wants to be kissed and caressed and you'll have her heart. If you want her to feel special, there can be nothing better than to give her what she needs without her asking for it.

Giving sentimental gifts like jewellery from a trip that you've been on together or things that remind her of a great time are some of the greatest gifts. Gifting is not all about making huge expenses. Some of the best gifts are just priceless. They can be in the form of spontaneous and unplanned gifting of wild flowers and going for outings.

It gives us ample satisfaction when we talk to someone and we feel that we are understood. Be an avid listener and acknowledge her feelings to make her feel special, even when you can't relate to everything she says.

Men generally keep their feelings concealed and don't express affection while girls love to been seen with their men holding their hands or with arms thrown around her shoulder. It's always good to strengthen your relation with small acts of love. If you are unsure of her opinion, its best to ask her straight about public affection and accept her answer without judgement.
Romantic Birthday Gits For Your Girlfriend
I Love You Hamper
A great gift should be the one that matches her personality and also shows how much you love her. Love Her Combo is a great way to show that you love everything about her. Priced at Rs.1,149, this hamper includes a water melon wallet, a special deo and a heartfelt greeting card to express out your heart. Buy it online on Archies.
Birthday Explosive Box
Exploding boxes are in trend as they are well recieved by all age groups. Surprise your girl on her birthday with Musical Birthday Exploding Box. It has a small toy cake inside with a musical message which pops out with the press of a button. This box costs Rs.499 on Archies online.
Minion Slippers
The Minions with their strange language and child-like behaviour have intrigued us all. Gift your girl these cute little minions and they are sure to bring cheer on her face. The Minion Plush Slipper is one-size-fits-most and has a 10 inch sole. They fit snugly around your feet and are cushioned to keep her feet warm. Available in free size these slippers cost Rs.1,499 on bigsmall.in
Handcrafted Panda Rug
The best gifts are the ones that are hand crafted. Making them by hand imparts a character to them and also marks them as unique. Girls specially have a thing for bears and pandas, which makes this gift a great choice. This Handcrafted Panda Shaped Rug, made of real sheep wool not only makes the room cheerful but gives it a whole new look. It costs Rs.999 on bigsmall.in
Cute Socks
Gifting socks might seem absurd to many, but it can't be better! Socks don't break the bank, they are not focused on what-not-to-wear and you don't have to bother about the fit. Having said that, they are cozy and we all need them every now and then. So spread warmth this winter by gifting these Warriors of the Feet to your girl. Designed with pandas, cats and penguins, these socks protect the feet of your loved one from dusts, twigs and cold. You get a set of 4 socks in a gift box. These regular mini crew sized socks cost Rs.799 for a box (set of 4) and Rs.1,549 for two boxes on bigsmall.in
A Spa Package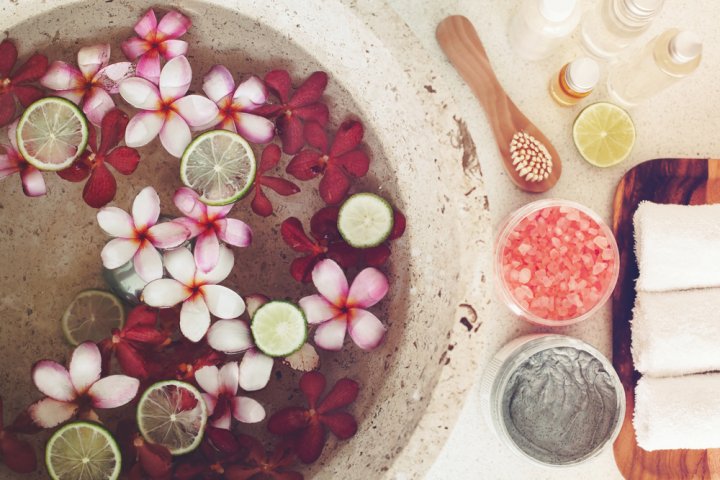 Spa gift vouchers are the perfect way to express your love and care for your dear one. If you looking for that ideal gift for your loved one but do not want to settle for something ordinary, then gift your partner an O2 Spa Gift Card and give her time to rejuvenate at her discretion. These gift cards are available in denominations of Rs.1000 on amazon.in and are valid for 3 months from the date of purchase. They can be redeemed for services at O2 Spa all across India (except at Delhi Airport). However, this is to be noted that these gift cards cannot be redeemed for any monetary benefit.
Customised Chocolate Bouquet
Right from the Mayans and Aztecs to modern men and women, chocolate has been able to penetrate through every society. The love for chocolates is beyond demographics. They are good for the heart and aid in living longer. Filled with crunchy hazelnuts, the Ferrero Rochers Bouquet is an ideal gift for all chocolate lovers. You can buy 16 pieces of Ferrero Rocher (also available in 24 pieces.) wrapped in a nice bouquet packing costs Rs.1,600 on giftsmate.net
Gifts For When You Want to go the Extra Mile
Designer Jewellery
Precious metals and gems have been the best gifts since time immemorial. When you are willing to go the extra mile and looking for a perfect gift, the Lovestruck Pendant is just for you. When spending a big amount, you don't want something that's mere trendy, but something that's elegant, graceful and can be worn for years. This everlasting token of love weighing .811 grams, is made of 18 carat yellow gold and has a tiny diamond encrusted heart within the design. It is priced at Rs.7,376 and available on bluestone.com
Home Cooked Meal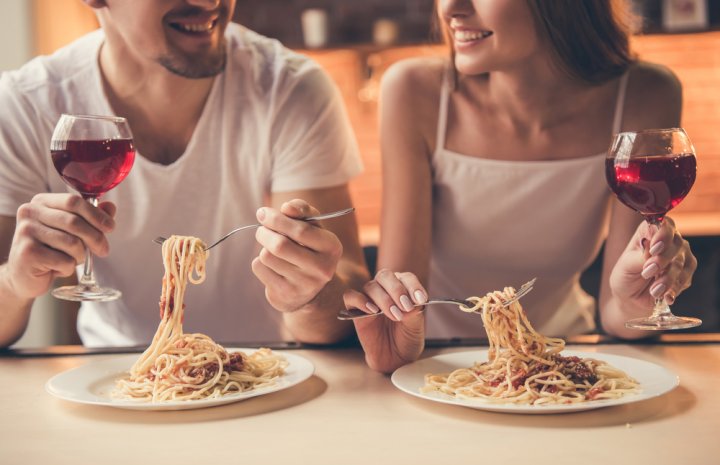 We all are able to recall our fond memories of awesome home-made food prepared by our mothers. Be it your birthday or any festivities, mothers always have an elaborate menu at their hand. You can extend the same warmth of love to your partner by cooking for them. You might be an expert at cooking or barely know how to cook ready-to-eat noodles, but still you efforts in this regards will leave a pleasant essence in your relationship. Despite understanding the value of proper nourishment, when we get busy, food the first one to be ignored. Even when not too occupied, it's hard to plan for, shop and cook a healthy meal. This increases the worth of a home cooked meal, especially for her, even more.
Take Her on an Exotic Holiday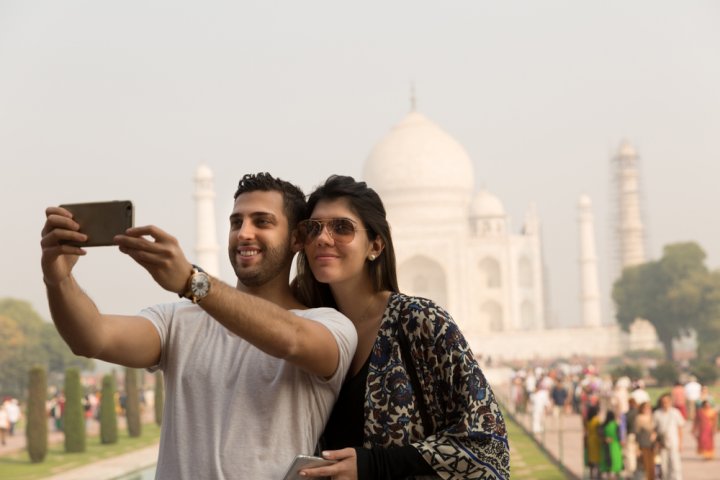 Busy in our 9-5 lives, we gradually start losing touch with are deeper emotions. It's better to take a break once in a while and go exploring new places. With a country as diversified as the one we live in, we don't need to waste time thinking. An exotic holiday not only relieves you of the chaos at work but also aids you in exploring new dimensions of your love. Some of the exotic holiday destinations are Mussoorie for hills and nature; Havelock Island for getaway from crowd and serenity and Bikaner for culture and grandeur. The list remains incomplete without the mention of Agra and the Taj.
The Gift Isn't the Most Important Thing
It is worthwhile to mention that love is not all about gifts. They are just icing on the cake. True love blossoms with non-tangible things like honesty and trust. Men being less sensitive, almost always express their love by gifting the right things, whereas girls want men to express their heart out and talk about their thoughts, feelings and insecurities. So you should take the lead humbly and initiate talks that bring forth the relationship expectations. And start connecting in more genuine ways to make her feel special.
From our editorial team
Pamper Her Even After Her Birthday
Be it her birthday, Valentine's Day or your anniversary, these are moments to show your girlfriend how much you care for her and love her. Making someone feel loved doesn't need a special day but we often forget to tell the people who are important to us how much they mean to us. On her birthday make her feel as special and loved as you can, and once the day is over, make a commitment to yourself to not wait till the next celebration to tell her she is special.