There is Something Special About Homemade Gifts
They Add Your Personal Touch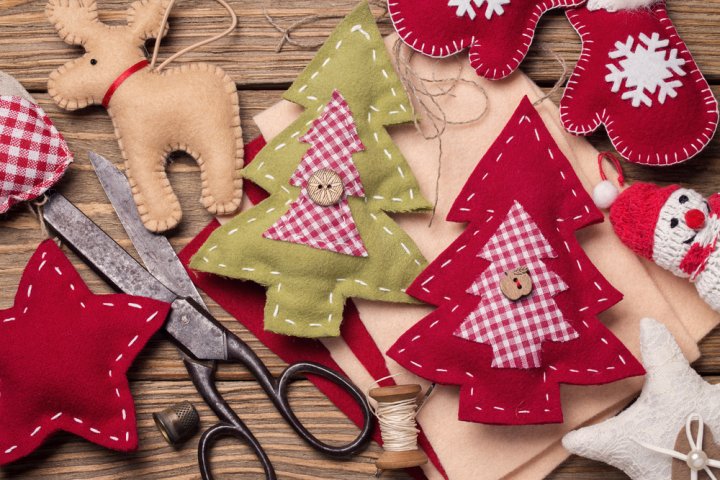 Homemade gifts have a special feel. They are closer to the recipient's heart, showcase your talent and add your personal touch and feel to them. It is very simple to order a gift online but it takes special effort to make something at home right from scratch. So if you have decided to gift something handmade to your boyfriend this Xmas, we have a whole galore of ideas for you to make your task simple.
They Show How Much You Care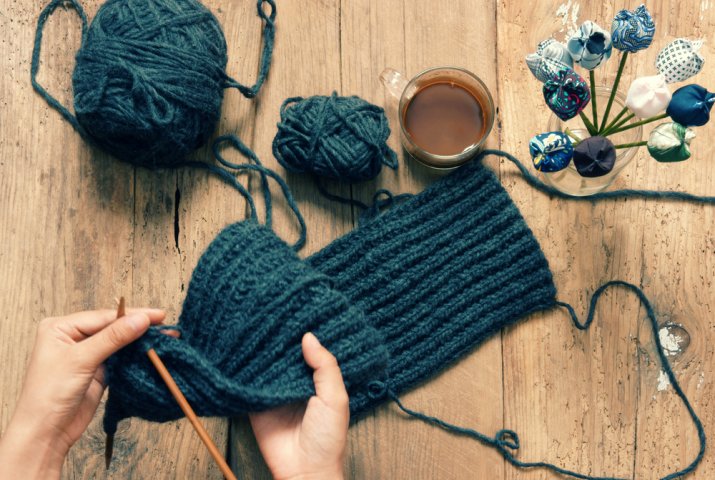 By making a gift at home yourself you show your boyfriend that you care for him. He holds a special place in your heart and for him you would go to the length of sitting for hours together making something that he would like. The very gesture shows how much you care for the person.
Homemade Gifts are Unique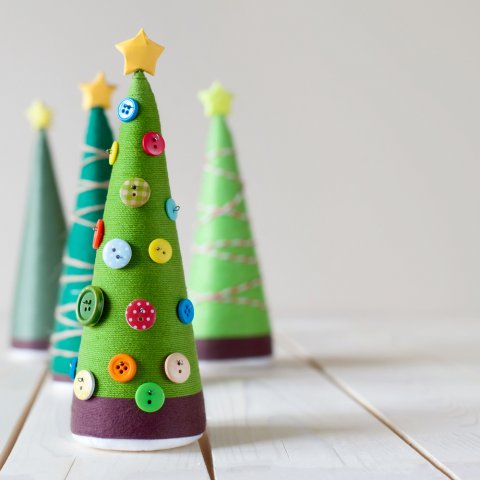 Homemade gifts are unique because you make something that has your recipe, your talent, your thought, your idea and your touch. None can replicate a homemade gift and they are totally unique. When you make a homemade gift, you ensure that you use the best materials, supplies and techniques. A homemade gift always has superb quality.
Handmade Gifts are Less Expensive
If you are on a tight budget and yet want to gift something special to your boyfriend on Christmas, a homemade gift is an excellent idea. If you are planning to make a dish or a cake for him, you will find half of the things in your kitchen pantry cutting your cost to half plus there is no making charge which is an added bonus!
They are Thoughtful and Showcase Your Patience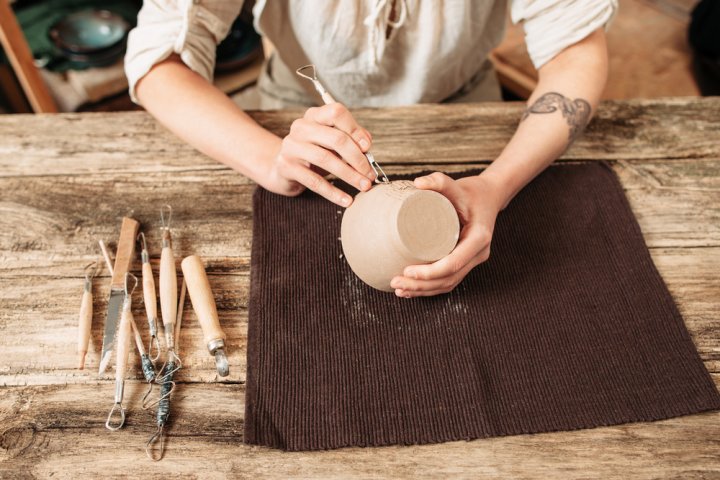 It takes a lot of patience and time to make something at home when you could have ordered it online or bought it from the local shop. In a different time making things at home was the norm, just like buying it or ordering it online is now. For you to take the time to make a gift shows how devoted and patient you are. For your boyfriend, you have oodles of patience to make something right from scratch for him.
Homemade Gifts are a Great Way to Show Your Talent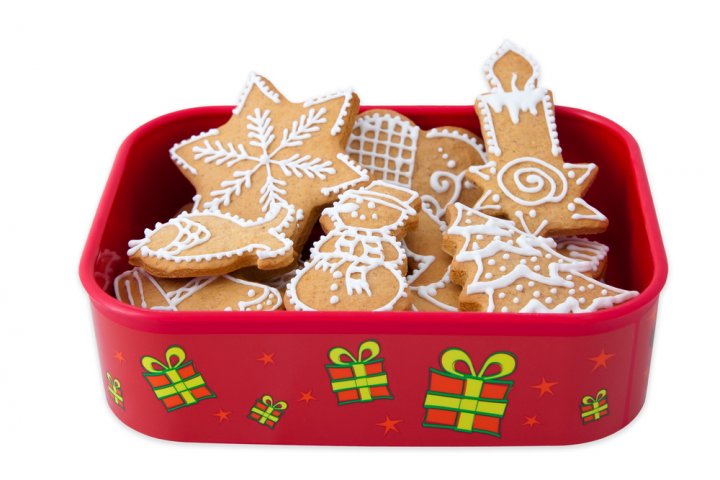 How else would you let your boyfriend know about your immense talent in baking, cooking, craft work, knitting, painting and so many other fields. Prove it to him by making him something yourself! So if you have decided to gift something handmade to your boyfriend this Xmas, we have a whole gallore of ideas for you to make your task simple.
Cool Ideas for a Homemade Gift for Boyfriend for Xmas
Scroll down to see some easy 10 ideas for homemade Xmas gift for your boyfriend. Pick up something that appeals to you the most. Watch the video tutorial and do it yourself. You can also add your special ideas to the item. The videos will give you a better idea of how to make them although our step-by-step instructions are easy to follow too.
Homemade Christmas Cake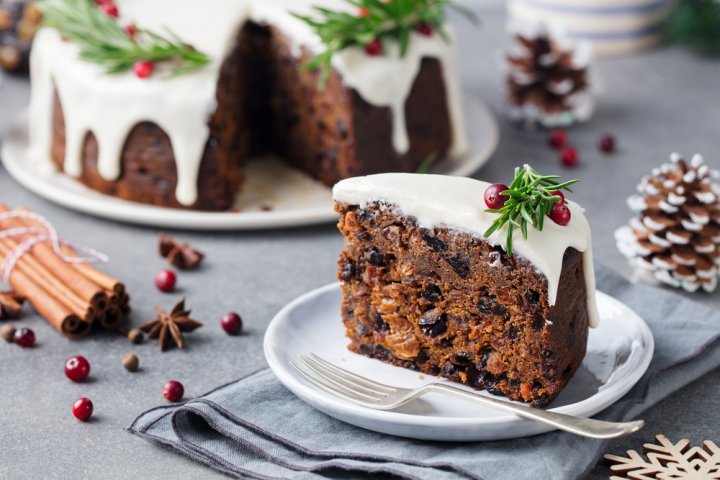 Checkout this cool Xmas fruit cake recipe. Christmas cakes spread a festive aura. They are delicious and also an important part of the festival. So why surprise your boyfriend with your own handmade Christmas cake? The recipe below had all the ingredients a good Xmas cake should have.
Ingredients
250 gm butter
1 kg mixed dried fruit
200 gm brown sugar firmly packed
125 ml brandy
125 ml water
1/2 tsp bicarbonate of soda
2 tsp orange rind grated
1 tsp lemon rind grated
1 tbs treacle
5 eggs medium lightly beaten
250 gm plain flour
50 gm self-raising flour
2 tbs glace cherries to decorate (optional)
2 tbs blanched almonds to decorate (optional)
Method:
Grease a deep 23 cm round cake tin, line base and sides with 3 layers of baking paper to 5 cm above edge of tin.
In a large saucepan, place butter, fruit, sugar, brandy and water. Bring to boil, stirring, then simmer covered for 10 minutes. Stir in soda, cover and allow to cool.
Stir rinds, treacle, eggs and flours into cooled mixture. Spread evenly into prepared tin. Decorate with the cherries and almonds and bake at 140 degrees C for about 2¾ hours, checking after 2 hours.
Cover hot cake tightly with foil, cool in tin.
Monogrammed Handkerchief Set
Your boyfriend will definitely love these handmade monogrammed handkerchiefs. Read the instructions to know how to make your own cute handpainted handkerchiefs.
Materials:
Black Paint
Smalll jar
Cardboard piece
glue
scissors
pen
Instructions:
Write the initials of your boyfriend's name on the cardboard in bold letters.
Cut the initials and stick them on top of the small jar with the help of glue and scissors. Paint the initials with black fabric paint.
Stamp the painted initials on the handkerchief on one side and let it dry. Repeat for all the handkerchiefs.
Your DIY homemade monogrammed handkerchiefs are ready. You can even use hearts instead of initials or any other shape if you want.
Homemade Candy Jar
Now this one is really cute and appealing. If you love craft work, then why not try something really nice for your boyfriend's Xmas gift. Easy on the pocket, delicious in the mouth and pretty to look at, this candy jar will be a hit. Here are the written instructions if you are not too comfortable with the video tutorial.
Materials:
Craft glass block (found at your local craft store with a precut hole).
Bag of peppermint candy.
Craft foam letters.
Christmas pick and/or holiday embellishments.
Hot glue gun and glue stick.
Wire cutters or scissors.
Instructions:
Remove all adhesive labels and clean your glass block.
Select a "holiday" word such as "JOY" and paste the letters onto your glass block.
Disassemble your Christmas pick.
Using your hot glue gun, decorate glass block with holiday embellishments and/or Christmas pick.
Fill glass block with peppermint candy.
Display proudly in your home.
Stenciled Tee
Make a cute hand printed tee for your boyfriend. You can print both your hands on it and gift it to him or write an interesting Christmas message on it for him. This way he will always have you close to his heart. You can take a plain white colored t-shirt or any other color that appeals to you.
Material needed:
Fabric paints of any two colors.
2 Paper plates.
Plain tee of any color of your boyfriend's size.
Instructions:
Spread the tee on the floor.
Take a generous amount of the first paint on a paper plate.
Dip your palm on the paint and ensure that your palm is covered thoroughly.
Place your palm on the tee as shown in the video.
Repeat with the different color with the other palm next on the tee.
Your personalized hand print tee is ready for your boyfriend.
Picture Collage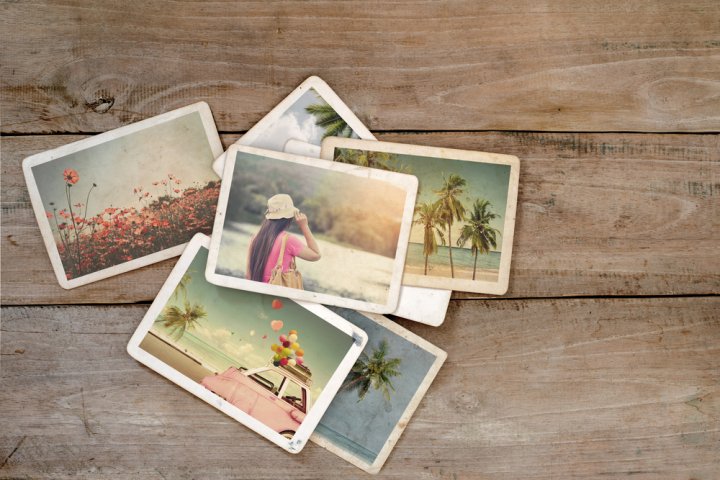 A picture collage is a great idea to showcase some of your precious moments on a frame. This frame can be hung on the wall of your boyfriend's bedroom. Here is a simple step by step guide on making a heart-shaped picture collage containing heart-shaped cut outs of your favorite pictures.
Materials
Pictures of your boyfriend and you
Large Cardboard Piece
Glue and scissors


Method
Cut out heart shapes from the pictures and keep them ready.
Cut the cardboard in a large heart shape.
Start sticking your pictures in the order of when you both first met, your first date, etc.
Decorate with some glitter in the end.
Your heart-shaped picture collage is ready.
Homemade Donuts
Donuts are a delight for everyone. The beautiful glazed sugary rings satisfy your sugar cravings completely. This Xmas, gift some home-made droolworthy donuts to your boyfriend. Here is an easy recipe to help you make them real quick even if you are a beginner.
Ingredients
3 1/2 cups (1 lb 2 oz/497 gm) all-purpose flour
3/4 cup (6 oz/170 gm) sugar
1/2 teaspoon baking soda
2 teaspoons baking powder
1 teaspoon salt
1 teaspoon ground cinnamon
1/2 teaspoon ground nutmeg , optional
3/4 cup (6 fl oz/170 ml) buttermilk
1/4 cup (2 oz/57 gm) butter, melted
2 eggs
Vegetable oil , for frying
Method:
Fill a pan with about 1 inch of vegetable oil then line a baking tray with a wire rack and paper towel for the donuts to cool and drain, set aside while making the dough.
In a medium bowl combine the flour, sugar, baking powder, baking soda, salt and spices, set aside.
In another large bowl combine the melted butter, buttermilk and eggs. (check notes for egg substitute)
Using a whisk, gradually whisk the dry ingredients into the wet until a sticky dough is formed. Transfer the dough to a lightly floured work surface and bring the dough together. Then use your palms to press the dough into roughly a 12-inch rectangle about 1/2 inch thick.

Shaping the donuts:
Before cutting out your dough, heat the oil over medium-low heat (this should take 5-7 minutes).
While the oil is heating, cut out your donuts: Using a 3 inch round cookie cutter and a 1-inch cookie cutter, cut out the donuts and the donut holes. You should be able to cut out about 12 donuts. If you have any extra dough left after cutting out, stick it all together, press it out and repeat the process until you have used up all of the dough.
Transfer your cut out donuts and donut holes to a baking tray and place the tray near your stove so you can easily place the donuts into the oil.

Frying the donuts:
To make sure your oil is the right temperature test it with a donut hole. If it's hot enough this should puff up and be golden brown after cooking for roughly 2 minutes per side.
When ready to fry carefully drop the donuts into the oil. Allow the donuts to fry for about 3 minutes per side (donut holes for 2), or until golden brown.
Once puffed up and golden brown on both sides carefully remove from the oil using a fish turner, tongs or spider. Be careful as the oil will be very hot. DO NOT walk away from the pan at any stage of frying. If you need assistance with this step ask for help.
After transferring the cooked donuts to your wire rack, repeat the process with the remaining donuts and donut holes until they are all fried off.

Seasoning:
If tossing in cinnamon sugar, this can be done as soon as the donuts are cool enough to handle.
If glazing the donuts do this while still warm so the glaze soaks in. Repeat for 5 donut glazes. Allow to cool for about 5-7 minutes then dunk both sides in the glaze.
Return to wire rack to set (you may want to do this 2 times for an extra thick layer of glaze).


Enjoy immediately. These donuts are best eaten within 24 hours of cooking.
Love Journal
Gifting a love journal to your boyfriend on Christmas can be a wonderful gift as it will include the beautiful memories of the entire year. As Xmas is celebrated in December, you can begin pasting pictures, notes and other memoirs from your dates and outings during the course of the year. Here is a short guide on how to make your own love journal.
Ingredients:
Scrap Book
Glue
Scissors
Glitter and colored markers
Ribbons
photos of both of you together
souvenirs or postcards from your trips taken together (even Imagica Tickets if you have kept them safely)
Instructions
Begin by January and remember all the outings and occasions you celebrated in the month of January.
Paste photos and souvenirs from January. Write some messages for each other about how your love grew, your fights, your adventures, etc. Continue this way for all the months.
Decorate along the way with glitter, ribbons and colored markers. Be as creative as you can.
On the front cover write 'Our Love Journal - 2018'. This gift can be an ideal keepsake.
Travel Picture Frame
A travel picture frame is not only a beautiful gift for your boyfriend who an avid traveler but can also be made into a lovely showpiece to be displayed on the side table. Here is how you can make it at home.
Ingredients:
Plain photo frame which you can buy from Amazon or Archies online (white color). Select a frame which has plenty of space on the outside where you will do your craft
Small photos of your boyfriend
Cute stickers of trains, aeroplanen, rockets, hot air balloons and a parachute
Glue
Scissors
Colored sketch pens
Instructions:
You need to first collect cute face photos of your boyfriend. If you have his pics on your phone, you can get them developed and then cut out the face shapes.
Make a list of all the places your boyfriend has been to.
Begin sticking your boyfriend's face on one side and stick a sticker of either an aeroplane or a train next to it.
Write the name of the place next to the face. This way, stick at least 6 to 8 face cut outs with aeroplane, train, parachute, rocket, hot-air balloon stickers next to them. Write 6 to 8 names of the places he has visited in the recent years. In the centre, put his most liked picture from Facebook (get it printed in advance)
Surprize him with this cool personal travel frame.
Heart Shaped Teabags
Now this is a really easy activity involving a lot of fun. Heart-shaped tea bags are a cool idea to gift your boyfriend. You can fill these tea bags with his favorite flavored tea. These tea bags can be added to hot water to get your flavorful tea every morning.
DIY Heart Shaped Tea Bags
Here's what you need to make your own heart shaped tea bags:
Fillable tea bags (coffee filters will also work!)
Pink or red thread
Sewing machine
Loose tea
Pink or red baker's twine, string, or yarn
Pink or red felt
Scissors
Pencil
Teaspoon
Instructions:
Start by drawing a heart onto your tea bag.
Sew around the heart, just inside the pencil line, leaving a small gap near the bottom.
Cut out the sewn heart, making sure to cut off all pencil marks. Alternately, you can use a food safe marker.
Use your teaspoon to fill the tea bag with loose tea and then sew the gap closed.
Attach a long piece of baker's twine to the tea bag. Then cut a small heart out of felt and attach it at the other end of the baker's twine to make a little "tag" for your tea bag!
Pack them all in a cute little gift bag and gift your boyfriend for Xmas.
52 Things I Love About You Cards Set
This is a real cool and useful Xmas gift for your boyfriend and something which will ready in a jiffy.
Materials
1 deck of cards
Punching machine
Ribbon or thread
Black permanent marker with a thin tip
Method
Punch two holes in each card in the same place
Tie them up together with a ribbon or thread as if making a booklet.
Write cute 52 things you love about your boyfriend in each card. The front card will have the wordings 'I love your - '. Write things like 'smile' , 'passion', 'intelligence' and such other adjectives you think are most appropriate for your boyfriend. A very easy and doable Xmas gift, this one is too endearing and likeable.
Homemade Gifts are Treasured Forever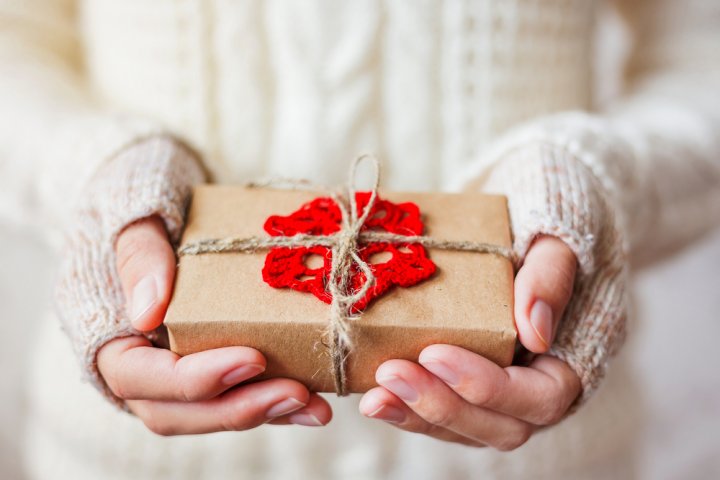 Try this once and make something for your boyfriend. Even if it does not have a professional touch to it, it will mean more to him for sure. Home made gifts have your special effort, your time, your passion and your creativity. So browse along the options and pick up something that you like the best.