Christmas: The Best Occasion to Sneak an Awesome Gift for Your Boyfriend
Gift Your Boyfriend a Thoughtful Gift that He Will Truly Cherish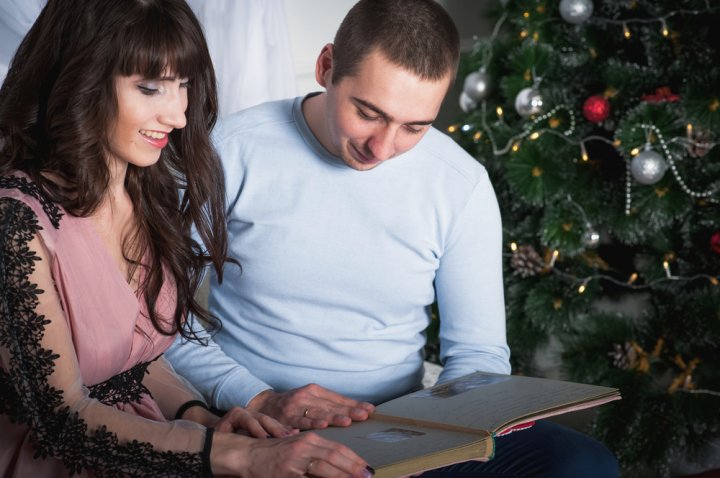 Christmas is the perfect occasion for you to show your love to your boyfriend. Pick out a thoughtful gift for one of the most important people in your life this Christmas. By thoughtful we mean something that he can actually use and something that is meaningful. Don't buy a gift just because you have to. Enquire about his needs before you decide on a gift for him. Buy him something that he has wanted to buy for a long time. Receiving his object of desire from you will make it all the more special.
Pick the Perfect Gift Based on His Personality and Interests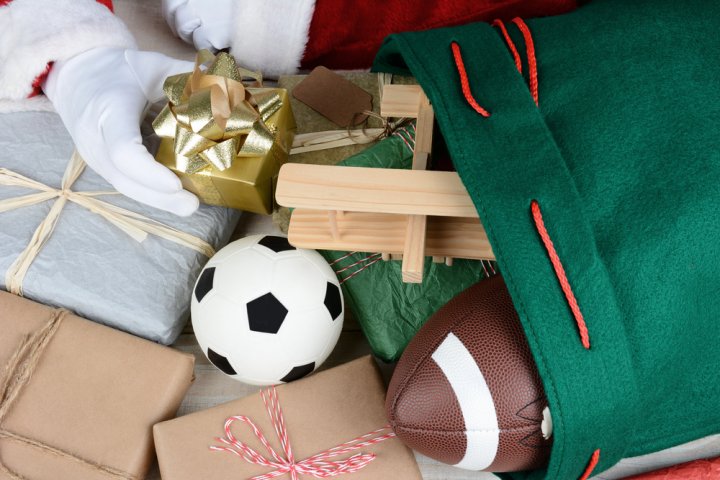 While choosing a gift for your boyfriend, pick something that goes with his interests and personality. One of the factors to keep in mind while picking a gift is whether he is an introvert or an extrovert. Choose gifts for your boyfriend based on his interests. If he is into football, gift him goodies and merchandise related to the sport. If he is into comic books and superheroes then you could consider giving him actions figures of his favourite fictional characters. Find out whether he is a DC or a Marvel enthusiast, and buy your gifts accordingly. Thus, the key to finding the perfect gift for your boyfriend is to take an interest in his hobbies.
Give Him a Gift with His Name Carved on it for a Personal Touch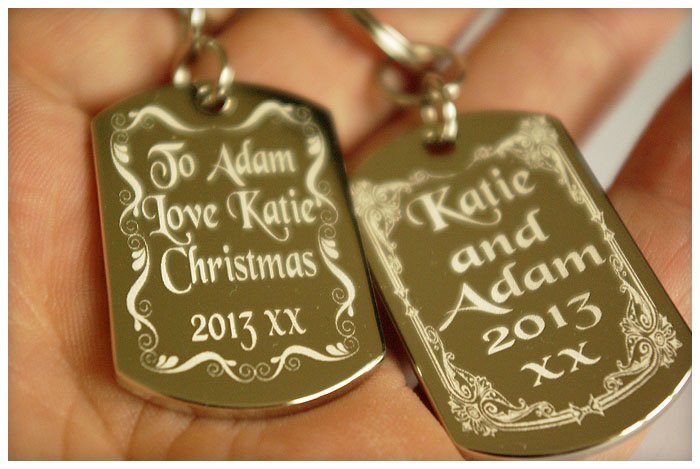 Make your gift for your boyfriend even more special by getting his name engraved on it. He is sure to love the personal touch. Online stores these days give you the option of getting the gifts customised. even a plain and simple gift like a keyring can become a treasured memento when engraved with the name of your loved one along with a special message or date.
Best Gifting Ideas for Your Boyfriend this Christmas
Nightlight Bluetooth Speaker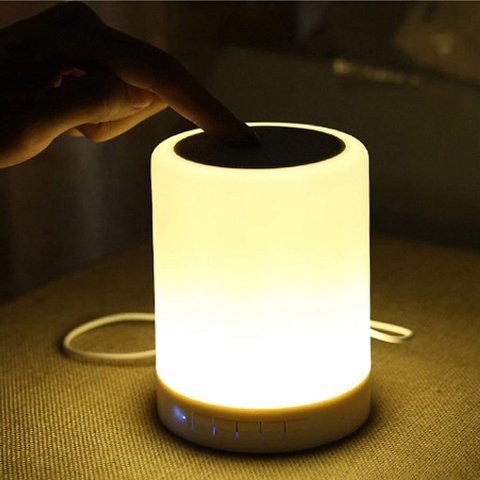 The Mystyle Nightlight Bluetooth speakers combine a night lamp and a Bluetooth speaker. This unique device with touch control packs in a LED mood lamp, and a wireless music player. The lamp has 5 different coloured light modes. Its speakerphone has a noise cancelling function which makes taking calls extremely easy. The Bluetooth speaker runs for 10 hours on a single charge. You can buy it from Amazon for Rs.900.
Dreamzee Music Pillow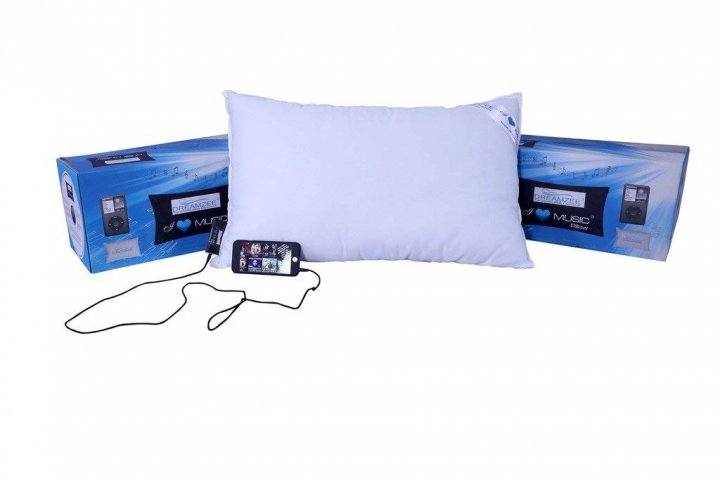 Dreamzee music pillow is a unique sleep aid that makes you drift off while listening to your favourite music. It's the perfect device for relaxing the body and the mind. The product is devoid of any harmful radiations and it can be easily carried while travelling. You can use it in the cars, during train journeys and on long flights. The cover of the music pillow is made of pure Egyptian cotton. You can buy this awesome gift from Amazon for Rs.1,600.
Table Lamp with Alarm Clock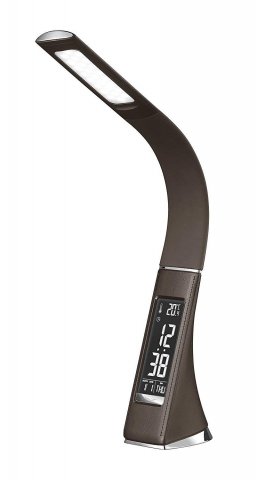 The Nihaas Business Leather-Like LED Table Lamp comes with an alarm clock, calendar, time and temperature display. This multi-functioning device has 3 brightness levels and is brown in colour. The dimmable light gives a soft, stable and uniform light. It protects your eyes while reading or studying. It has a long lifespan and is easy to carry as well. The flexible neck of the light can be conveniently rotated, thus providing a wide area of illumination. Buy it for your boyfriend from Amazon for Rs.2,300.
Agaro Foot Massager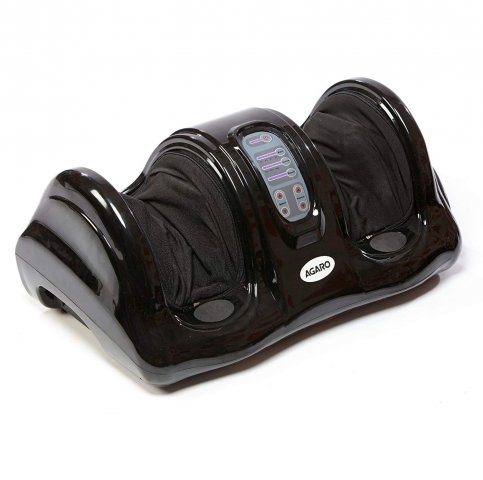 This relaxing foot massager fromAgaro helps in relieving pain and relaxes the whole body. It has rolling and kneading functions which effectively helps in pain relief, muscle relaxation and improving blood circulation. It has 4 automatic programs along with 3 massage settings. It can massage any foot size and has an auto 15 minutes shut off. The product comes with a warranty of 1 year. This can be a perfect Christmas gift for your boyfriend. Buy it online from Amazon for Rs.4,400.
Beer Boot Mug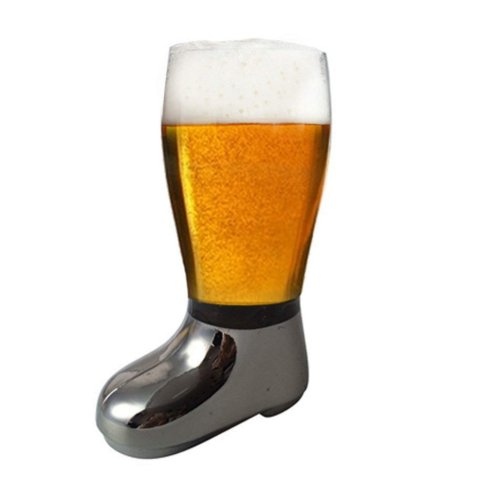 Barraid Designer Beer Boot mug is the perfect gift for a boyfriend who is a champion beer drinker. This boot-shaped beer mug with a capacity of 750 ml is strong, sturdy and made of high-quality materials. The glass is dishwasher safe. Wash it with warm water after each use to keep it looking like new. The perfect gift for beer lovers, buy it from Amazon for Rs.700.
Cushion Massager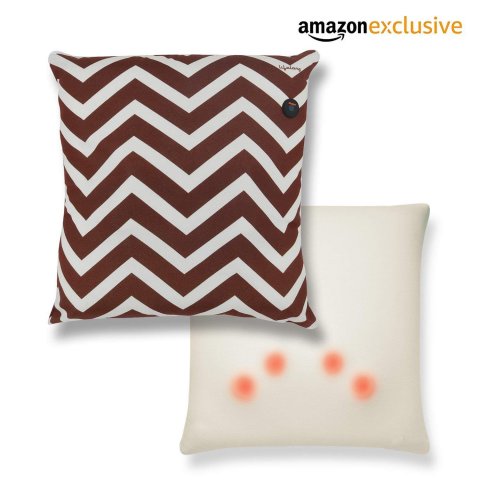 If you boyfriend seems stressed then gift him the Lifelong LLM117 Rechargeable Pillow massager/ It provides excellent kneading massage for shoulder, neck and back. Perfect for people who have to sit at a desk for long hours, this unique invention helps alleviate stress and eliminate fatigue. It also improves blood circulation. It can be used at home, in the car, or in the office. It also has a heat function that helps with chronic pain and cramps. relaxation. The device has an AC power adapter and a car adapter. The fabric used in the cushion is completely user-friendly and breathable. You can match it to your decor by using a cushion cover of your choice. Buy it from Amazon for Rs.3,000.
Multipurpose Wrist Watch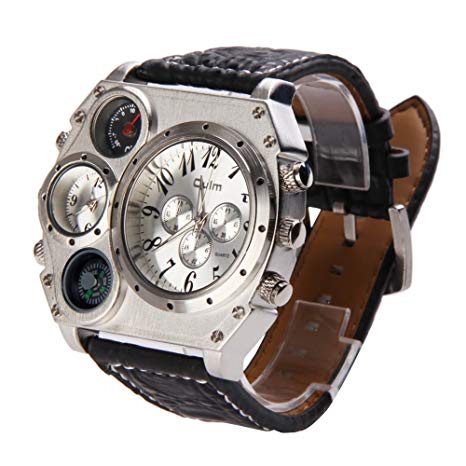 Gift this stylish dual time display quartz wrist watch to your boyfriend on Christmas. It comes with a compass dial plate and thermometer. The watch is perfect for anyone who is always on the go. It is water resistant and the quality quartz movement provides you with precise time. It has a funky yet classy look. You can buy it from Amazon for Rs.1,700.
Saint Beard Grooming Kit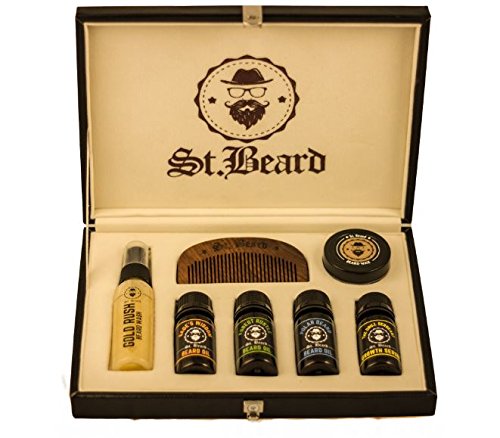 Does your boyfriend sport a bushy beard? Is he always trying to get it to look more polished and groomed? The All essential beard Grooming kit is a solution to all beard related issues. The kit contains a beard wash, beard oil, beard growth oil, beard wax and a sheesham wood beard comb all packed into a beautiful leather bound box. The products contain completely natural oils. Buy it from Amazon for Rs.3,000.
Waterproof Sports Action Camera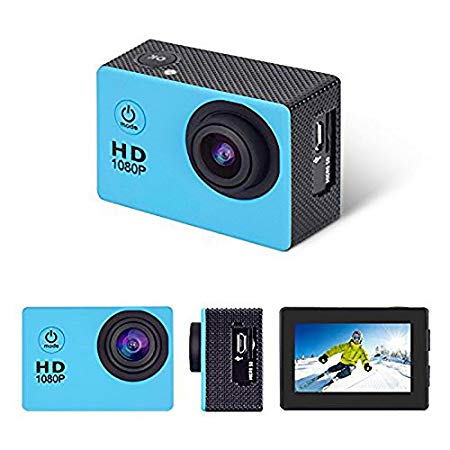 If your boyfriend is fond of shooting videos then buy this amazing full HD waterproof sports action camera for your boyfriend this Christmas. It is a digital motion video recording camera with 12-megapixel HD wide-angle lens. The stylish action camera supports storage cards up to 32 GB. You can buy it online from Amazon for Rs.1,800.
iBall Bluetooth Smartwatch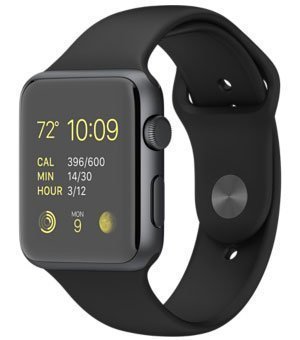 If your boyfriend is a gadget freak like most people are nowadays then a smartwatch would be a cool gift for him. iBall Bluetooth smartwatch has a plethora of different functions all in a single device. It has a voice recorder, calling function, cell phone finder, reminders and sim-card support. You can easily dictate and send text messages to your friends. The smartwatch also enables you to track your health, call a cab, and browse apps. This smartwatch is basically a gadget that helps you increase your efficiency exponentially. It is compatible with iOS and Android alike. You can use it while exercising as well. Buy this amazing Bluetooth smartwatch from Amazon for Rs.1,700.
Bonus Tips for Making His Christmas Merrier
Be His Santa!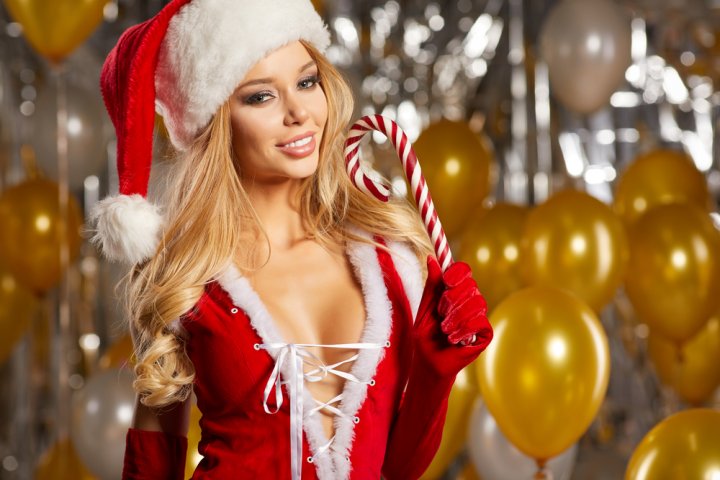 Wouldn't it be fun if you were to dress up like Santa and give the Christmas gift to your boyfriend yourself? Simply rent a Santa Claus costume and show up at your boyfriend's place with the gift that you have bought for him. This could be a really cute gesture and he will certainly be surprised. If a beard and a fake belly is not your style, then get a sexy Santa costume, complete with stockings, boots, and a Santa hat. He will love it for sure.
Go for a Christmas Vacay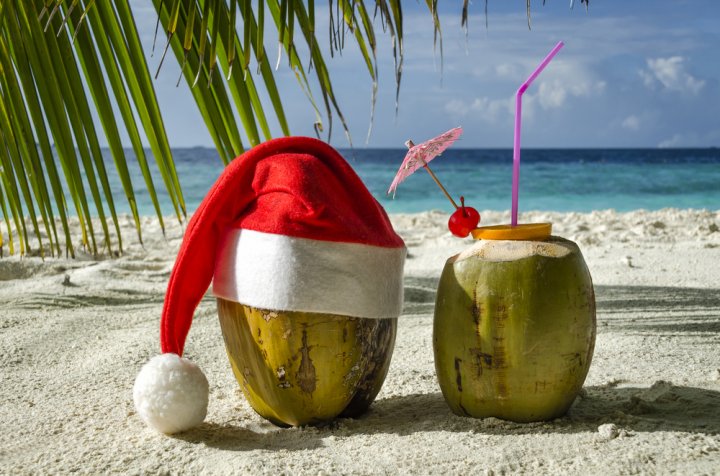 Have you both been planning a getaway for the longest time but could not make it? Well, this is the time when you can actually make it happen. Do all that it takes to create a well-thought itinerary and plan a Christmas vacay for you and bae. Make sure you book the tickets and hotel room well in advance. Ensure that your guy does not have any other major plans either and surprise him with a Christmas vacay!
Start a Christmas Ritual Together
Christmas is all about cute traditions. This Christmas why not start a Christmas ritual together as a couple? It could be as simple as decorating a Christmas tree together or preparing breakfast on Christmas morning. You could attend midnight mass together or spend Christmas Eve watching holiday movies and drinking hot chocolate or eggnog. Whatever you choose to do, make sure that you both like it enough to turn it into ritual.
Take Some Great Pictures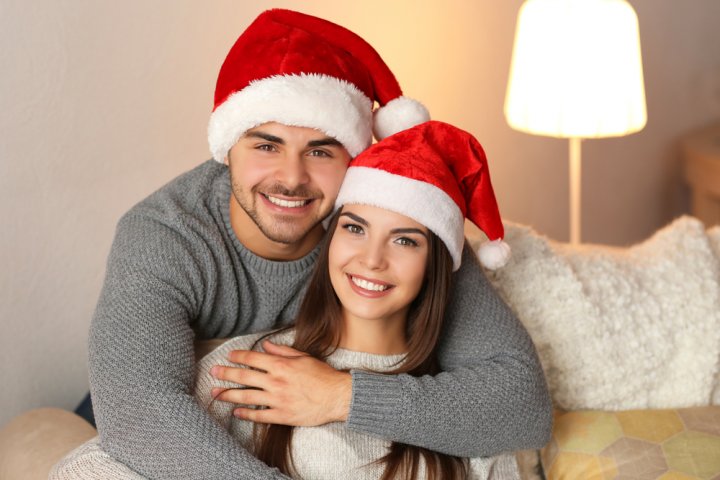 Photos are memories frozen in time. So don't forget to take some great pictures as a couple on Christmas. You both can dress up in Christmas sweaters or Santa hats or just wear something red or green. Pictures in your pyjamas can also turn out great if you just be yourself. Be natural; candid photos are always the best.
From our editorial team
Christmas is a time to spend quality time with your love
This Christmas spend quality time with your boyfriend. Reconnect with each other through gifts, conversations, romantic dinners and maybe a short getaway. Material gifts will only help you to a certain extent. A real connection with you is what you boyfriend actually wants.