The Traditional Indian Cuisine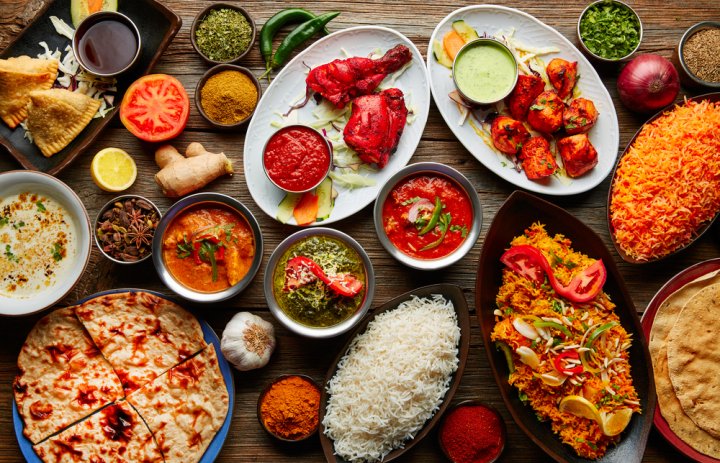 India can be described as a country formed by gluing together many smaller countries and with it, bringing together a vast number of different cultures and communities. These cultures together form India, but they continue to retain their individuality and uniqueness. This amazing feat is responsible for the enormous cuisine of India. One can spend their whole life travelling the country and trying new dishes, and still there will always be something new to discover. From curries that trace their origin to royal households, to a variety of mouth-watering biryani which is unique to every part of the country, koftas to bhajis and sabzi, every part of India has something unique and delicious to offer.
Indian Spices: The Soul of Indian Food and Culture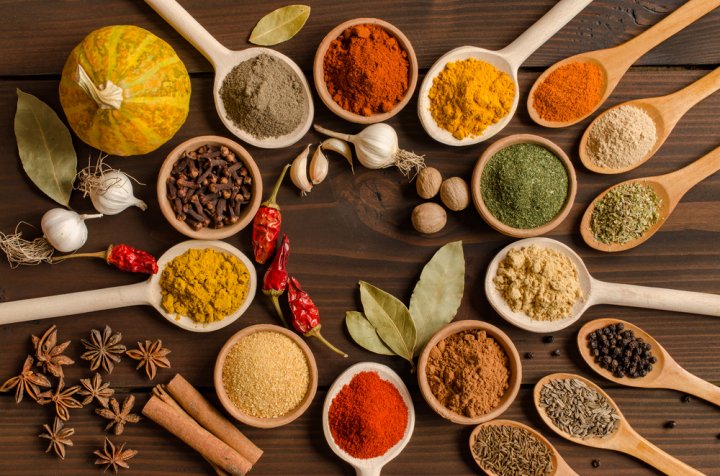 Although Indian dishes are unique in many aspects compared to the western world, there is one thing which sticks out the most. The richness of spices! Known as 'masala' in India. Indian foods have a brilliant and heavy mixture of spices, where western dishes can do just fine with 5 or 6 spices, even basic Indian dishes use up to 10-15 spices, and if you are in to cook something really special, the number can easily rise up to 25-30. These are some of the basic ones, used in Indian food.
Coriander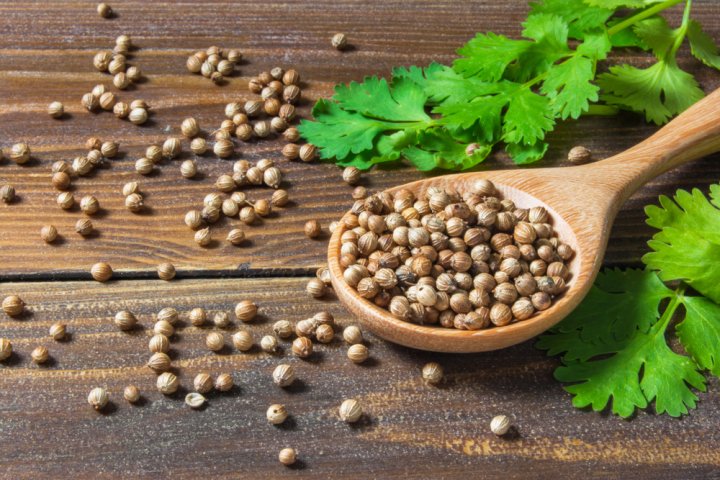 Coriander is one of the oldest known spices in the world, that grows on a plant named 'cilantro'. It needs to be dry-roasted and is a base for many Indian spice mixes. It has antibacterial properties and also helps in digestion and regulating blood sugar.

Turmeric
Known as 'haldi' in India, this spice has a lot of health benefits. It has a deep golden colour after drying but can also be used in its raw form, which gives a much stronger flavour. it is a natural antiseptic and along with enhancing the taste of food, it also leaves the dish with a great golden colour.
Cardamom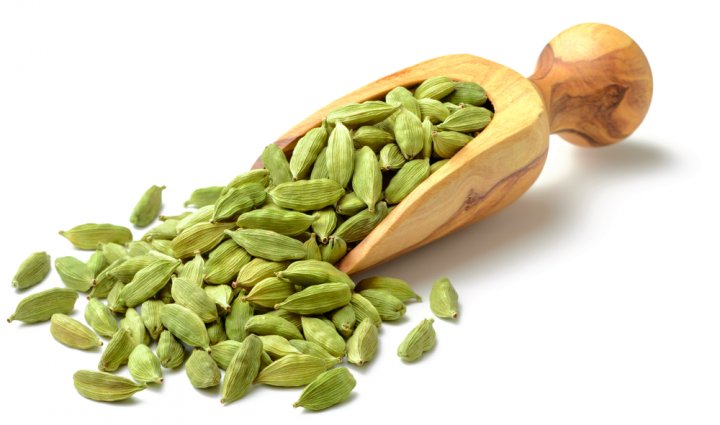 Cardamom is another spice which helps in digestion and also helps fighting infection. It also has anti-inflammatory phytonutrients which have been proven beneficial even against cancer! It has a green and a black variety. It is pretty powerful and has to be pulled out before serving the dish, but normally only the seeds are used to enhance flavour.
Clove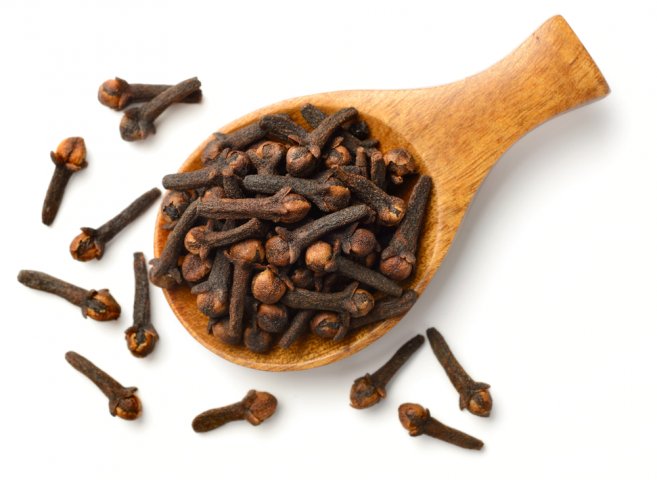 Clove is one of the most commonly used spices in Indian cooking. They are a kind of flower with a lot of oil, which has to be dried out before using them in cooking. They can be used as a whole or can be mixed into other spice mixes.
Black Pepper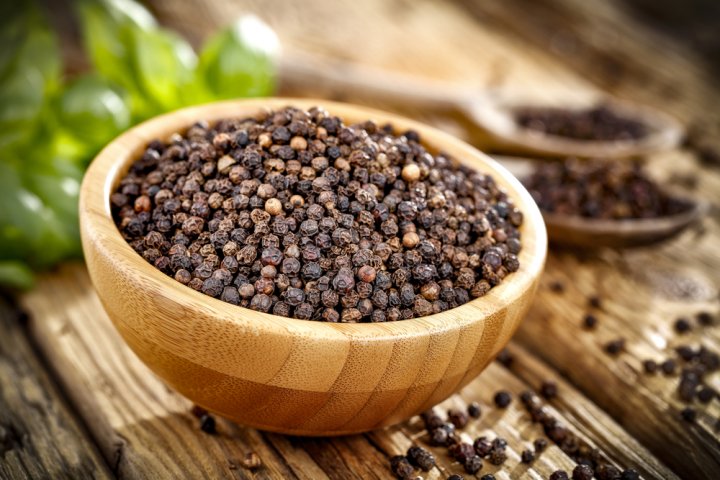 They look like small, black beads and are a necessary element for tasty dishes. They are pretty hard to grow as they need a specific amount of rainfall and this causes their price to go a lot higher in some seasons. They need to be toasted but can also be inserted as a whole into dishes.
Cumin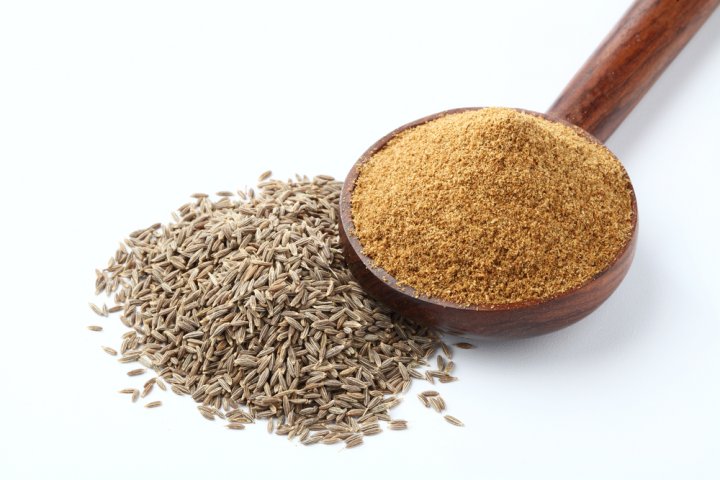 Made from cumin seeds, it is a must have spice in Indian households. It provides dishes a uniquely Indian taste and is high in iron content and is an essential constituent in curries. It is also helpful in digestion and blood sugar level regulation. It has brownish colour and is mostly used in powdered form.
Red Chili Powder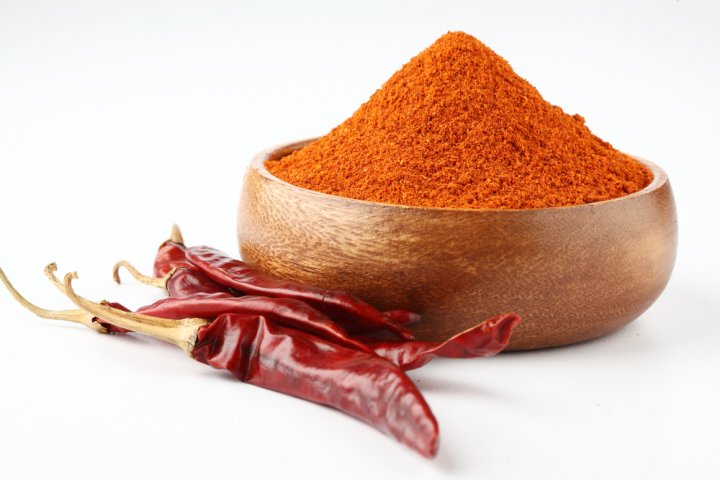 Indian food is just incomplete without a lot of red chili powder, and sometimes the word 'spicy' is used just to refer to the chilli content alone. Prepared by drying and grinding ground red chillies, the colour of the spice itself tells its story.
Mustard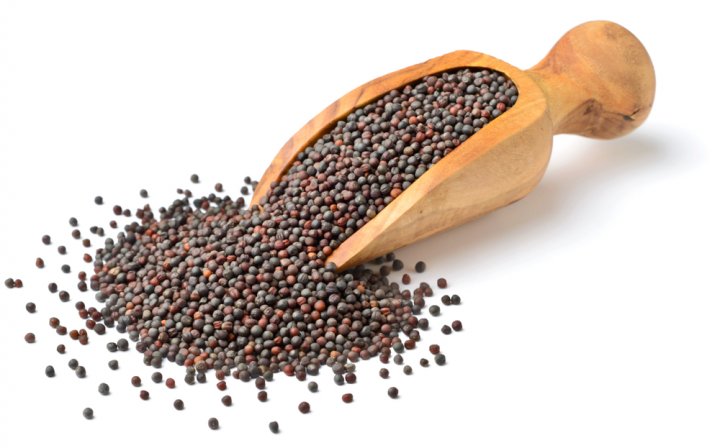 These are mostly used in north Indian dishes. They are small seeds with yellow and black colour,. They contain a lot of oil in them that's released while they are crushed, famously known as 'sarson ka tel', which is a cooking oil that is most commonly used In north Indian households. They give a unique flavour to curries and curry powders.
Best Dishes from All Over India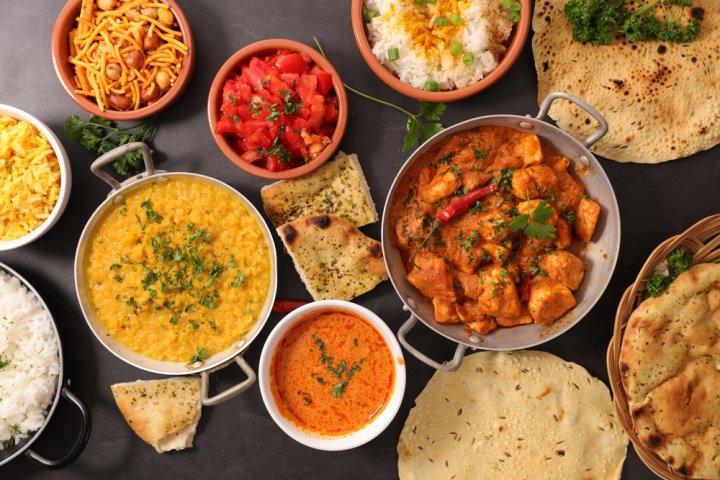 While spices are definitely the heart and soul of Indian food, there is a lot more that goes into preparing these amazing dishes that we are presenting below. These are the top 10 dishes that carry and spread the essence of Indian culture in them. From extravagant royal food to traditional Indian street food, these are the best dishes that will leave you licking your fingers.
Butter Chicken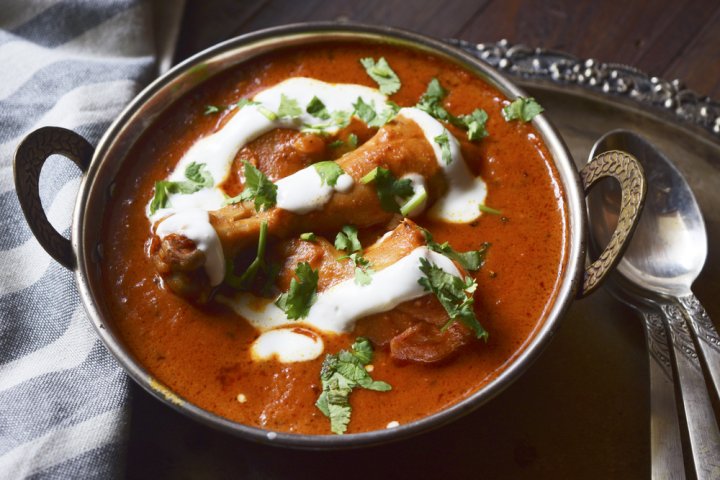 The name itself is tasty enough! It is quite a household name as it has some simple varieties too, but the real 'Butter Chicken' is the pride of every Punjabi household and takes a bit of effort, preparation, spices and a lot of love to cook. The perfectly cut chicken pieces are drowned and mashed with yogurt, and are then covered with a great mix of special Indian spices. The curry is prepared with onion, tomatoes, cardamom, khoya, dal-chini and many spices. Although the traditional way is to cook it in tandoor, grilling and roasting is also fine for households. After the cooking is completed, the serving is done with style too decorating the already delicious dish with a scoop of cream or butter above it. It melts and fills the chicken with buttery smooth flavour. Definitely a taste to remember, butter chicken is one of the most preferred party dishes.
Chole-Bhature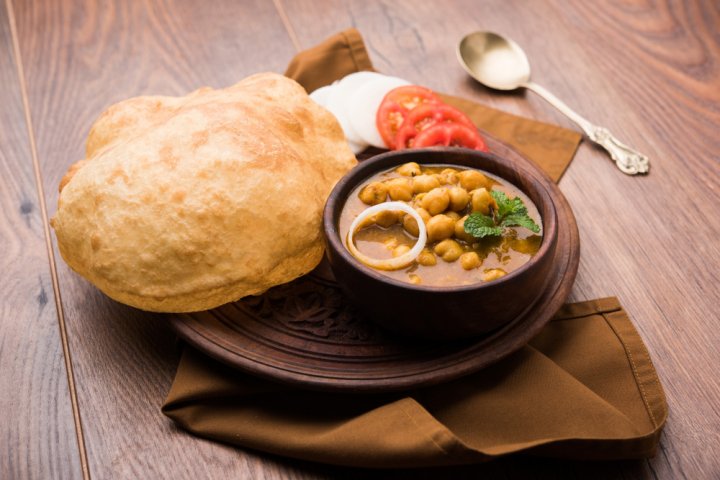 As the butter chicken is for non- veg lovers, 'chole- bhature' is for vegetarians and non-vegeterians alike. This is mainly north Indian dish but is famous in other parts of India too. This is a combination of chana masala and 'bhatura' which is essentially a fried bread made of 'Maida' flour. The look itself is enough to make people crave for the taste, it is overly popular during winter season as people love the spicy chana and 'gummy' bhatura combo while it's freezing cold outside. The chola-bhatura alone is enough, but you can also add yogurt to add the extra traditional enhancement to the dish, which just takes it to a whole another level. The 'cholas' are dipped in water and left overnight, and are then cooked with a mix of spices like cinnamon, cumin seeds, pepper, cloves, cardamom and amny others, while for bhaturas, wheat flour, maida and salt are mixed with water with sprinkled yeast and then are deep fried until they get brown in colour and then are served together extras like fine cut onion rings.
Aloo Gobhi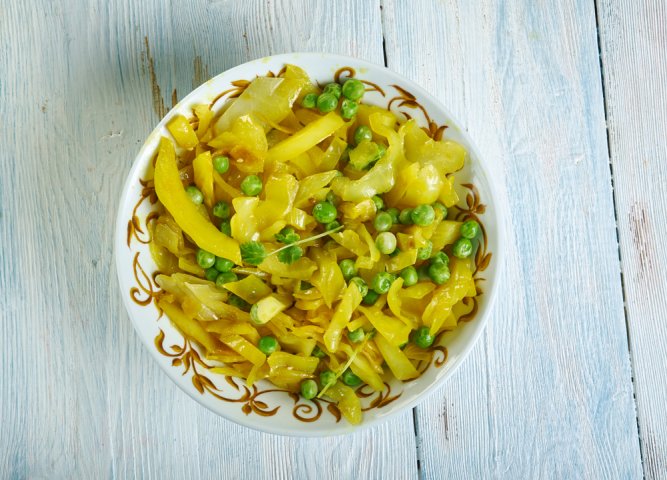 One of the simpler dishes on this list, but it no ways inferior to the others. One of the most favourite dishes of indian households, adults and elders admire it and children love to have this in their lunchboxes. Aloo-gobhi is a delicate combination of potatoes(aaloo) and cauliflower(gobhi) and a bunch of indian spices. it gets a beautiful golden-yellow colour since turmeric, kalonji and curry leaves are one of the most important spices for it. Boiled potatoes and cauliflower are cut into appropriately sized pieces and are mixed to be fried in a mix of spices like ginger-garlic, onion, coriander, tomato and cumin. sometimes peas are also added as an accessory and then are served with sprinkled raw 'dhaniya' to add the trademark aroma of 'aaloo-gobhi'.
Malai Kofta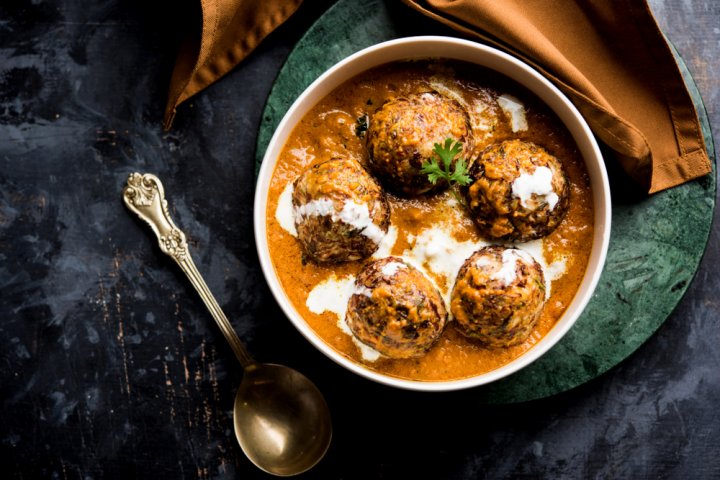 If you love meatballs but want to try a vegetarian alternative, 'Malai-kofta' is at your service. Malai actually means 'cream'. This is vegetable meatballs made of a great mix of mashed potatoes, carrots, beans, peas, sweet corn dipped in creamy gravy prepared by tomatoes and a bunch of spices, and 'paneer' is also added which is a kind of cheese, similar to 'tofu'. The Kofta and the gravy are served together, ready to melt in your mouth and are accompanied with cashews and badaams. Sometimes mashed coconut and the dhaniya leaves, which get together with any indian dish perfectly, are also added to add to the look and taste too. You can find it in mostly any indian restaurent, Naan and Jeera rice are another two dishes which accompany malai-kofta very well.
Chicken Stew and Appam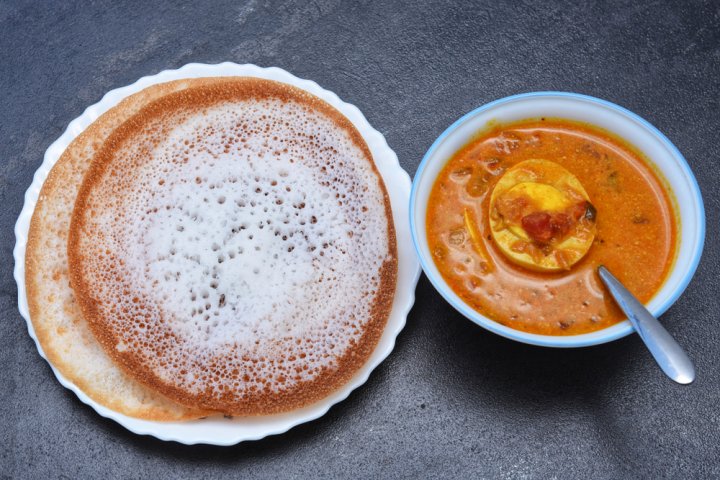 North India has some delicious dishes to offer on Indian tables, but south Indian households too have their own and unforgettable place. The south indian dish of 'chicken stew and appam' is such a dish which is loved by many all over india that comes from the territory of God's Country, better known as 'Kerala'. This dish is a main go-to dish during the Easter festival among Christian families in Kerala. Although, the chicken stew dish was brought to India by the British, the Malayalee chefs made it their own by their signature coconut milk and a great mix of new spices. Appam is soft rice pancake, which is dipped into creamy gravy made of coconut milk and a bunch of spices are mixed with chicken pieces and with a bit of enhancement, chicken stew and appam becomes ready to serve.
Hyderabadi Biryani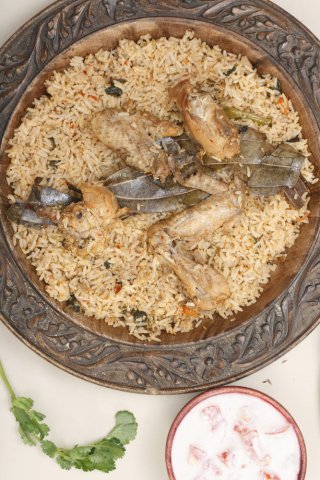 One more wonder from South India which has been successful in carving out a special place for itself in hearts of North Indians as well, Hyderabadi Biryani is one the most preferred things to order in Indian restaurants by people. Biryani is actually rice mixed with delicately cooked pieces of chicken or meat with a trademark blend of spices. It looks similar to chicken-fried rice, a variant of biryani which is sold by small food-stalls all over India. The biryani is cooked in 'dum' style, and then served after layering with fine cut fried onions, accessories like raita and chatnis made by a mixture of cashwes, badaam are also offered by many Indian restaurants.
Matar Paneer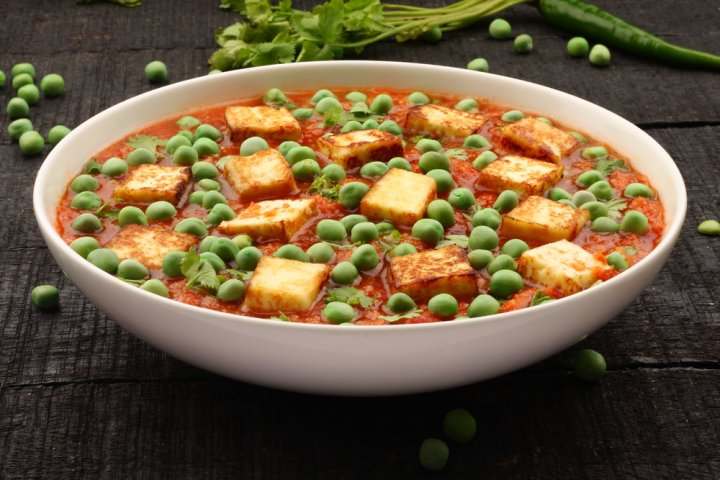 If you ask a typical engineering graduate in India about one of the most exciting and unforgettable memories from engineering life, he/she would probably say, 'the days when matar paneer was on the hostel's mess menu list and the notorious fights and races we used to have, to get the most paneer on our plates!'. such is the craze of matar-paneer in India. Not only among students and children of course, adults love it whole-heartedly too. It is a simple dish to prepare and has pieces of paneer, a cheese variant similar to tofu, along with peas mixed with a tasty but heavy, thick and creamy gravy made of tomatoes and garam masala. It is a charm to enjoy with rice, but naan, parantha and rotis go well with it too.
Paav Bhaaji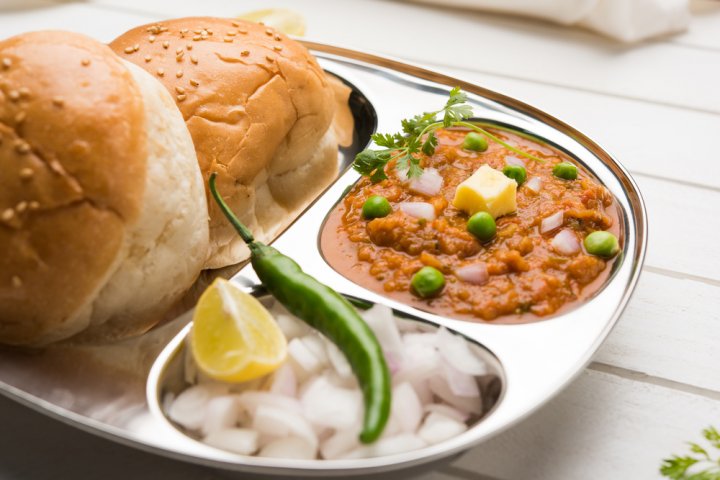 Paav bhaji is the most loved street food in India. It is a go-to breakfast for many Indians who do not get the chance to eat a hefty breakfast. You will find it in almost every stall at Indian streets. Although it is a considered food but it is an exotic experience to have. You can experience the raw and untouched taste of the streets of India. Bhaji is a thick vegetable curry prepared with tomatoes, onions, mixed vegetables, potatoes and a mixture of exotic spices, while paav is a rectangular piece of soft bread roll. Paav bhaji is then served with fine cut onion, and lemon to give the final touch.
Idli Sambhar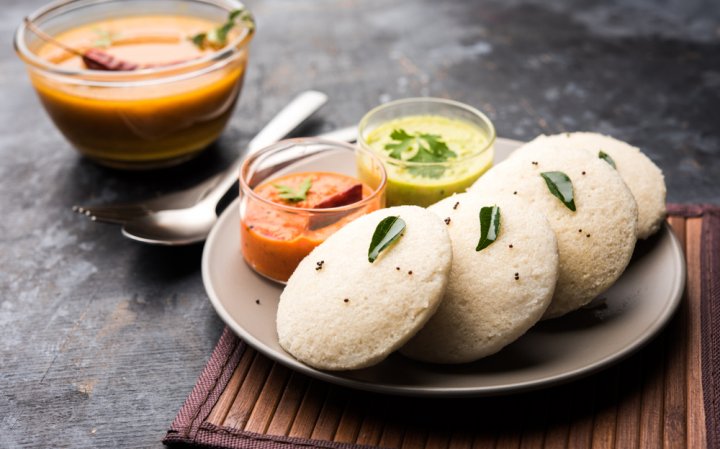 Idli sambhar carries the essence of sSouth Indian culture and spreads it all over India. The delicious combo of 'Idli and sambhar' is easy to cook and not only comes with an unforgettable taste but also with numerous health benefits too! Idlis are the wider and fluffy rice pancakes that are prepared by steaming while sambhar is the vegetable soup which has ingredients like tomato, carrot, potato, beans, chillies, brinjal, toor daal, fenugreek, asafoetida, curry leaves etc. Spices like turmeric, jeera(cumin), corriander with many others are fried in coconut oil to prepare sambhar powder which is then mixed into sambhar. Coriander leaves are added as a final touch and then it is enjoyed with steamed idlis.
Rogan Josh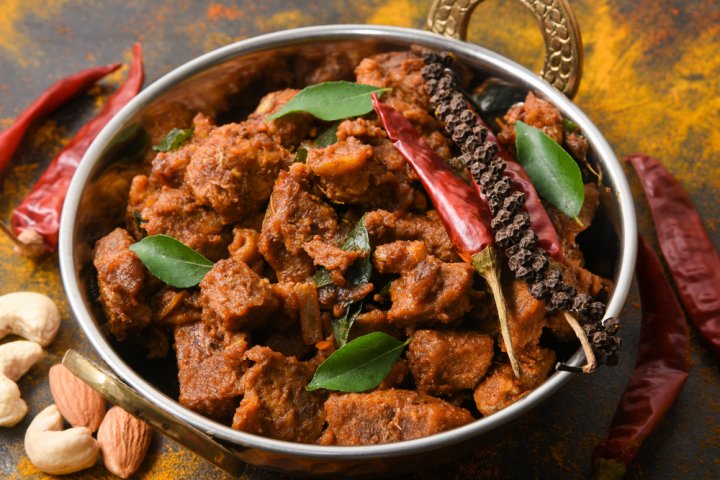 Rogan Josh has a rich history behind it. It is a traditional dish from the Kashmir region of India which was initially brought to Kashmir by the Mughals. The distinct aroma it brings to the table is enough to ensure its place in this list. If you love lamb, you are definitely going to love Rogan Josh which is lamb chunks cooked with juicy red gravy which is made by onions, yogurt, garlic, ginger and bunch of spices like fennel seeds, garam masala, bay leaves, turmeric and other aromatic spices. Specially dried Kashmiri chilli is one of the main ingredients which gives it the brilliant red colour it boasts with pride. Since it is not so strong in spicy content, westerners can enjoy it with ease too.

Gol Gappe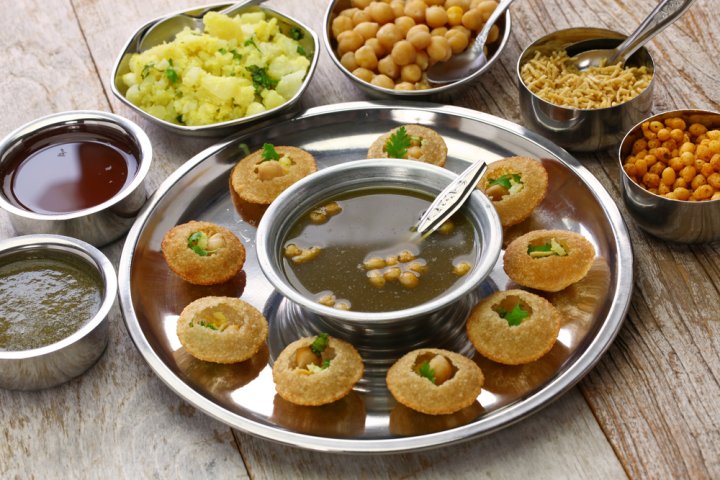 Gol-gappe, like paav bhaji are the soul of Indian street foods. You can find gol-gappa or sometime known as 'pani-puri' stalls in almost every street or 'gully' of India. The puri is fried until it gains its signature shape, that is spherical and hollow. It becomes crisp enough to accommodate the "pani" inside, which is a spicy mixture of chutney, flavoured water, chillies, chat-masala and for those whose love sweets, a sweet orange paste is also added in proportions to give a sweet and spicy taste. They are an easy recipe to prepare at home too. This is a must try Indian street dish.
Dhokla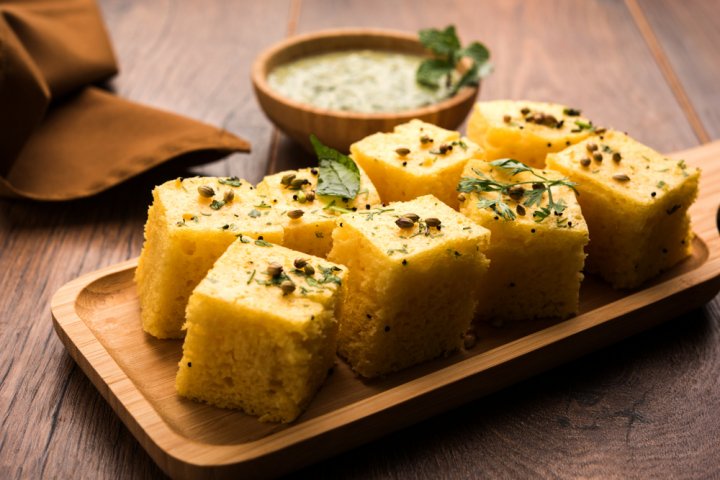 Coming from the west Indian state of Gujarat, Dhokla is a traditional vegetarian delicacy on offer. Dhoklas are prepared by making a mixture of gram flour and chana dal and besan, along with chilli pepper, ginger, coriander, and baking soda which is then steamed and sprinkled with mustard seeds and chopped green chillies to finalise the dish. It is great snack to have on breakfast and goes very well with a cup of tea.
Samosas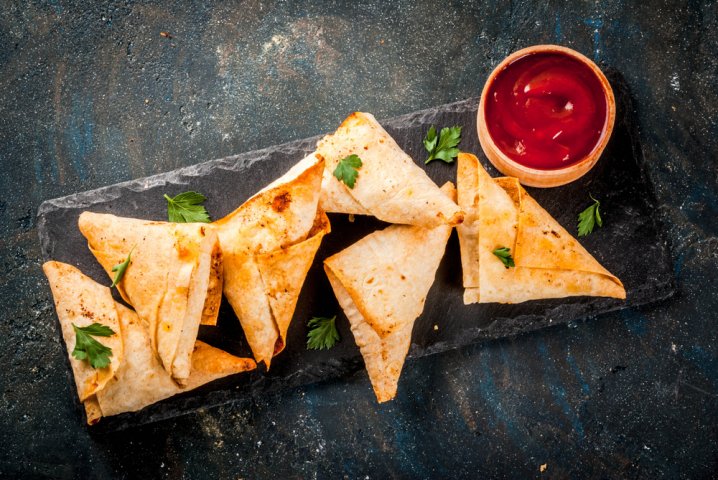 Samosas are also one of the dishes available in the streets that you must try. Samosa is a vegetarian dish and was brought to India by Mughals. They a triangular/conical shaped outer layer that is prepared by frying or baking while the inside of it is stuffed by a tasty paste of potatoes, onions, peas, lentils and a lot of spices. For non-veg lovers, some also offer samosa with filled chicken or ground lamb pieces.
Dal Makhani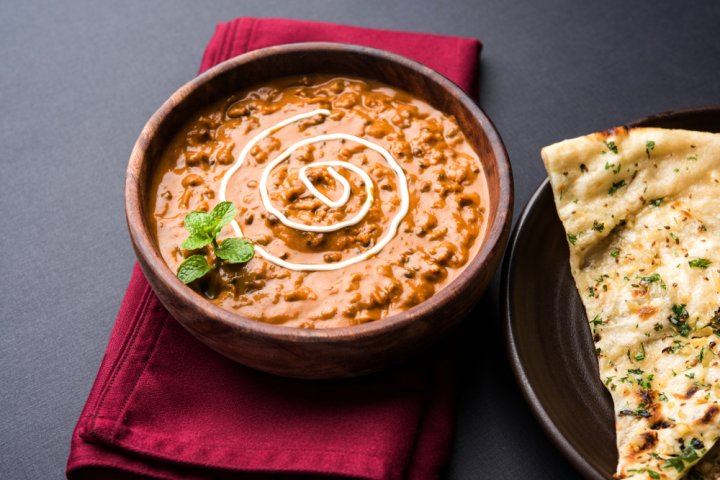 A creamy delicious dish to end the list, 'dal makhani' is dal recipe that goes very well with naan, parantha, chapatis, rice or anything you throw at it. Of course, as the name say 'makhani', 'makkhan' or butter is a main ingredient. In fact, it is loaded with butter so plan a little ahead if you want to avoid much calories. It is a very popular dish in Indian households and restaurants too, just find a decent restaurant and enjoy with lemon, chillies and 'dhania' leaves to get in the real Indian groove.
Best Indian Deserts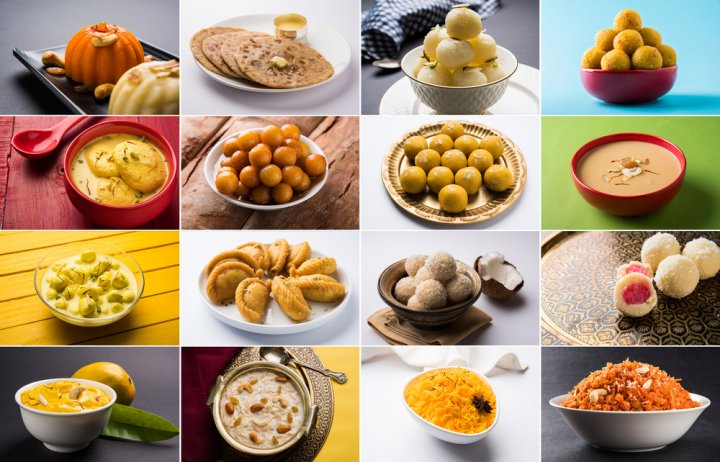 After having a royal Indian meal, its an Indian tradition to end It with something sweet. These dishes not only sweeten your mouth but also have numerous health benefits and help with digestion.
Kheer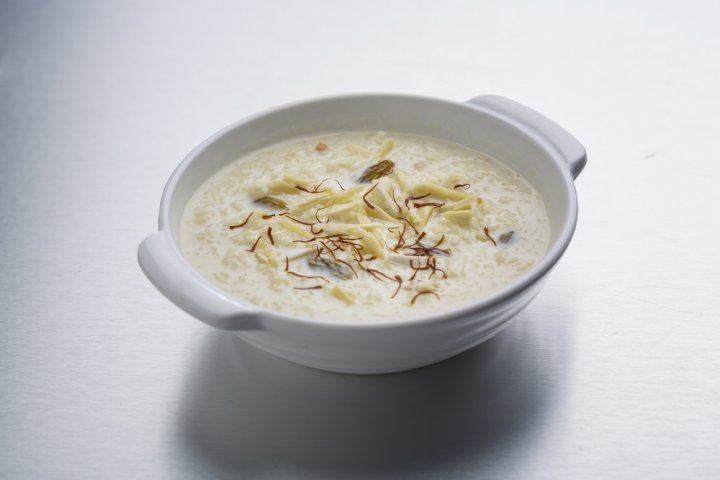 Kheer is one of the most loved deserts in India. It is a milk pudding that is prepared by boiling rice with sweetened milk and then is garnished by dry fruits like cashews, 'badaams' and nuts. It has a lot of varieties for you to explore.
Gaajar ka Halwa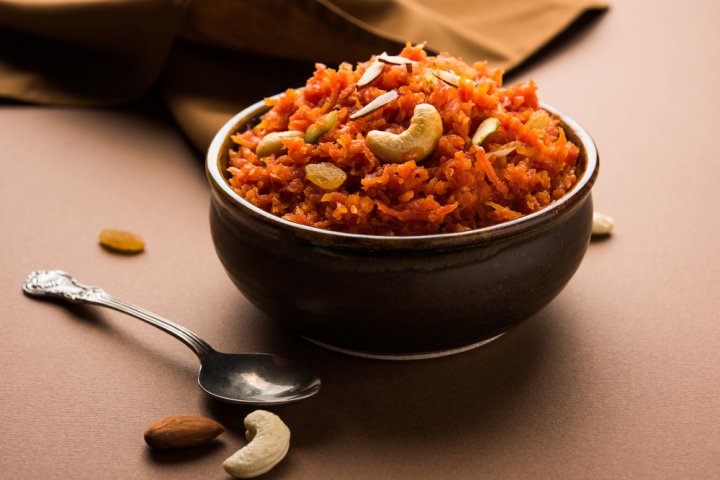 'Gaajar ka halwa' brings a bright smile on the faces of kids and adults alike in Indian households. This dessert is prepared by grated carrots which are cooked with milk, ghee, sugar and cardamom to provide the much need fragrance. It is very popular during festival seasons.
Gulaab Jaamun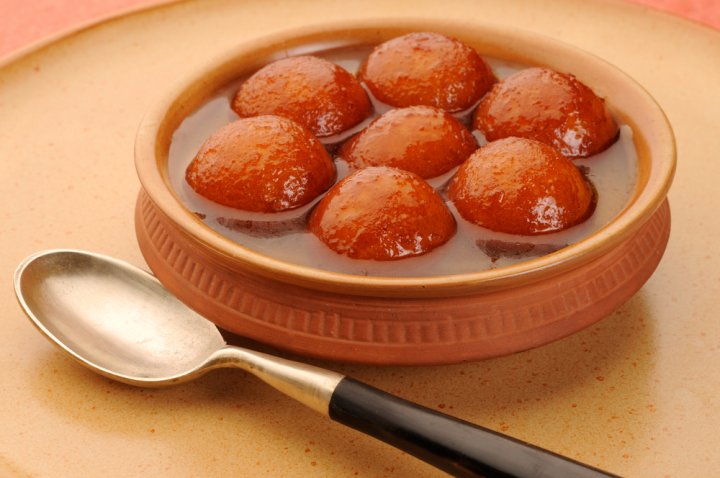 This one sure brings many childhood memories back for Indians. Gulaab-jamun with its sugary sweet syrup is insanely popular for Indian marriages to have after the meal. It is ball made of 'khoya', which is a kind of milk powder which is then deep fried and soaked in sugar syrup.
Kulfi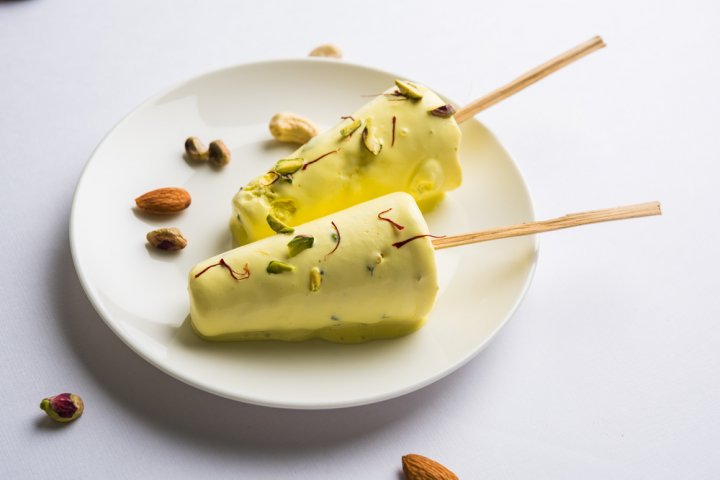 If you love ice-cream, this traditional Indian one is surely for you. Kulfi is a frozen dairy desert and is similar to ice-cream in appearance and taste. It comes in various traditional flavours like malai, mango, elaichi, kesar as well as with many new ones like orange, strawberry, peanut etc. It is a delight to taste and is insanely popular among children.
From our editorial team
Too Many to List!
The tapestry of Indian cuisine is so vast and varied that a single list cannot do justice to it. We may have got some of your personal favourites, or possibly missed them entirely! But that only speaks volumes of what India has to offer, not just in terms of food but also culture. Jog your mind and think of all the delicious food you've eaten, at home and when travelling, and share your thoughts in the comments below!