Essential Tools for Remote Workers
The world is standing still, and fighting hard against COVID-19 that has taken its toll, both health-wise and financially too. The vast majority of the public has been asked to stay home and social distance themselves in an attempt to stop the spread. But that doesn't mean your work life has to suffer. Employers have facilitated remote working possibilities for their employees.

If you are a corporate employee used to typical office life, working from home might seem quite difficult, but with the help of the right tools, you can adjust like a duck taking to water. Keep reading for some of the best applications to keep your productivity.
Zoom - Video Conferencing App
Anyone who has worked in an office atmosphere knows how important meetings are, even though they are quite dull and hated by all. While working remotely, it is even more vital that you have regular meetings to make sure everyone is on the same page. Zoom is one of the best video conferencing tools out there. The consistency and excellent video quality make meetings more accessible. Be it a small team of 5 or a large team of 50, Zoom is reliable and makes communication easier. With Zoom, you can screen share, record your sessions, and also run webinars. A few of these features might be for paid users. You might want to check that out.
Trello - Project Management App
Project management is stressful in the best of times, not to mention the difficulty when you are working from home. You will need to stay on top of your tasks, setting tasks for your team members and the million other tasks that need your attention. With Trello, you can achieve that easily from your desktop or laptop. You can easily assign and prioritise tasks and communicate with the team, just as you would do at the office. Its simple and straightforward system makes it a favourite among all users.
Google Drive - File Management App
One of the major issues to overcome when working remotely is the digital file storage and management. While Google Drive seems to be a simple storage service, it is so much more than you might realise. With the right set of addons, it can be a compelling hub for cloud-based productivity. On sign-in, Drive offers you a 15 GB storage, which in itself is enough to store your files. Google Drive also seamlessly integrates with third-party apps compatible with its G-Suite to give you a comprehensive system.
Slack - Online Communication Tool
Slack has been the choice of communication tool among remote workers for some time now. Intended to replace email as the primary means of communication, the app allows for private channels, file sharing options, and more. You can also create separate groups with your team members for project-wise discussion. It also allows for third-party integrations with apps like Google Drive, Trello, Dropbox, and Zen Desk, to mention a few. You have both paid and free options depending upon your needs.
Rescue Time - Time Management App
It's quite easy to while away your time when you are working from home. And before you have realised the day is done and you have nothing useful to show for it. With Rescue Time, you can handle your schedule better, and build better habits without procrastinating. The in-built automatic time tracking software gives you an accurate representation of the time spent on each activity and helps you stay productive.
Benefits of Working from Home
No Commuting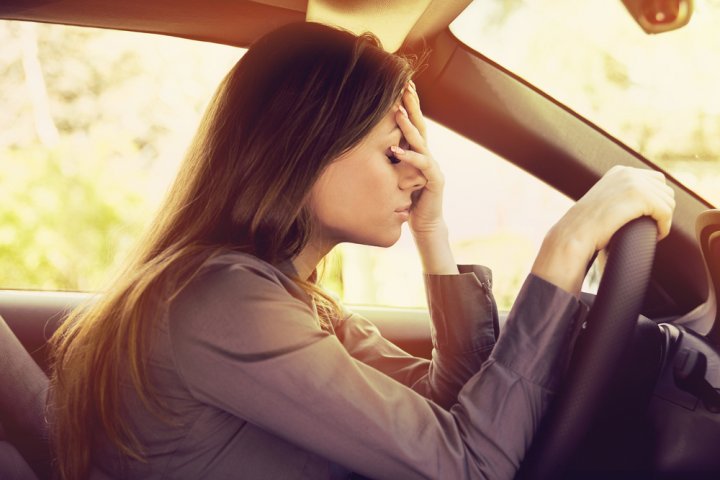 Without any argument, the most significant advantage of working from home is the commute. Depending on the city you are in, you would have to commute anywhere from 30 minutes to even 2 hours if you are in a metropolitan city. The traffic, not to mention the road rage, makes the day even more difficult. If you are using public transport, can you imagine the stuffed up buses and trains?

Now, how about working from home, skipping all those traffic and overcrowded public transport? Without having to commute to work, you can spend time doing things that matter to you. You'd also be saving your money spent on petrol/diesel or public transportation.
Flexible Timing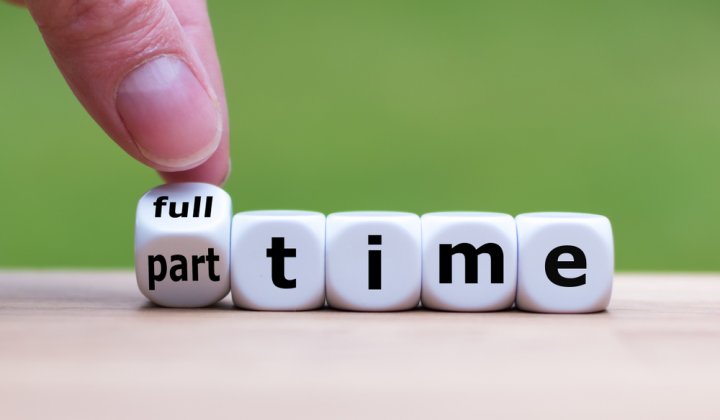 Most employers have a pretty much-relaxed schedule when it comes to working from home. The 9 to 5 schedule doesn't apply here unless your project demands it. This gives you a sense of freedom to get things done at your pace. Want to spend a couple of hours with your kids? You've got it. Want to cook something for your family today? Go ahead.

You can also take breaks whenever you feel like. In these times of crisis, when your whole family is social-distancing, flexible timing is a godsend. You and your family can choose the time of work or play as per your needs.
Maintain a Healthy Lifestyle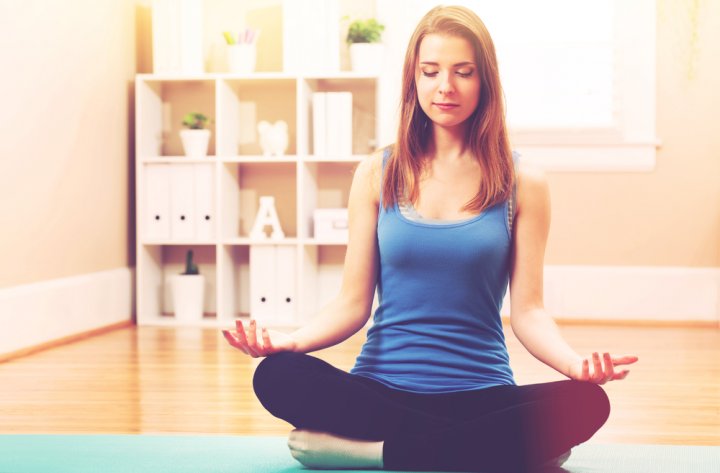 With commuting time cut to zero and flexible timing in place, you can take your time to set and establish a healthy lifestyle. Cutting on the commute itself gives a stress-free start to your day. Start that workout routine that you have been dying to start. You can also eat healthier now that your kitchen is accessible throughout the day. Eating healthier and the time spent with family leads to lesser tension and a more productive day.

Working from home also gives you a work-life balance, which is also because of the absence of commuting time. When everything comes to a head, you could stop and take a break; walk your dog. Once your mind clears, you can sit back again and focus.
No Distractions Including Office Politics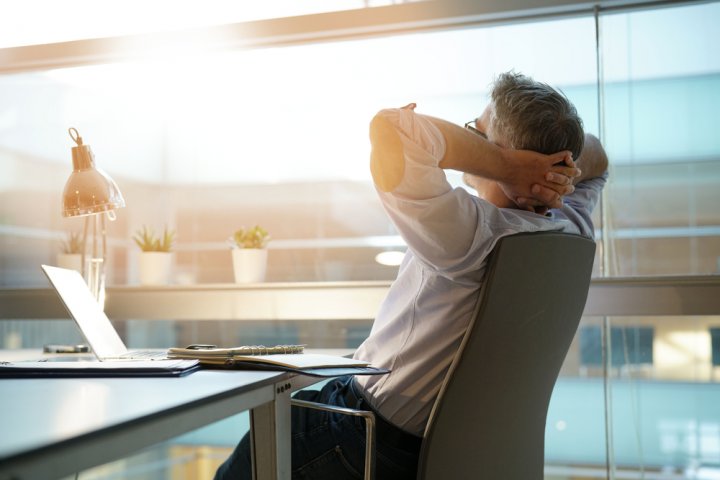 This is particularly useful if you continuously wear noise-cancelling earphones to get yourself to concentrate. But if you have kids at home, tough luck. The office environment, at times, is distracting with the monotonous drone of talk. Colleagues coming over for a chat or maybe queries. Constant coffee breaks with colleagues that you simply cannot refuse.

But at home, it is you by yourself. There is absolutely no pressure. As long as you get the work done, there is no one to nag you incessantly. There is no office politics since you don't meet your colleagues, let alone your team. There is no audience or ear for petty complaints, hence no toxic environment.
More Family Time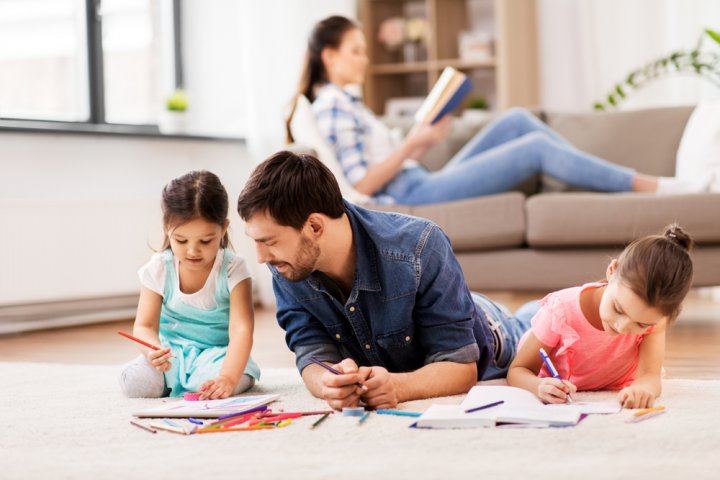 For someone in a high-profile job whose timing is unpredictable, working from home is probably the best. Your timing may mean that you do not get to spend time with your kids, taking them to parks or missing their school play. With you working remotely, you can take time off in between and take part in their activities. You can even plan a lunch date with the wife when the kids are at school.

In some situations, you might be the person responsible for an ailing or elderly family member. But when working from home, you can be around for them and not worry. But make sure you are honest with your working hours.
Less Stress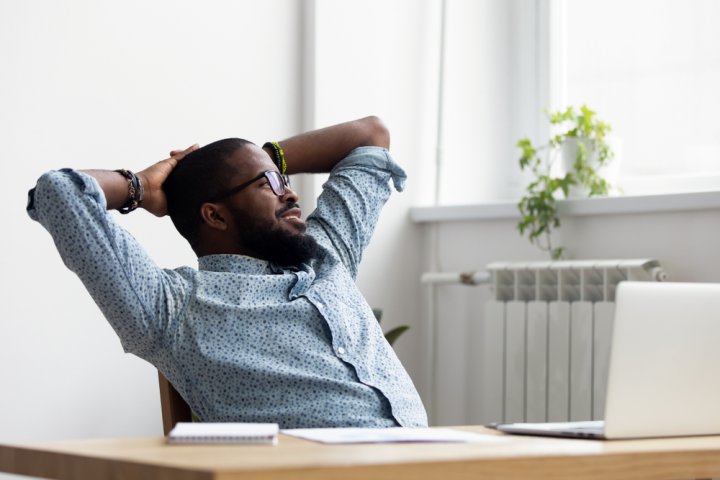 Just being in a familiar environment, something that brings you peace and a sense of belonging, works like magic in reducing stress. You'd find yourself in considerably less pressure when working from home. A large part of that is because you do not have to wake up early in the morning and rush to join the crowd in a hurry to get to work.

Again, not having to face the morning traffic gives you a better start to the day. The absence of coworkers and the work pressure plays a huge part in reducing the stress levels.
Job Satisfaction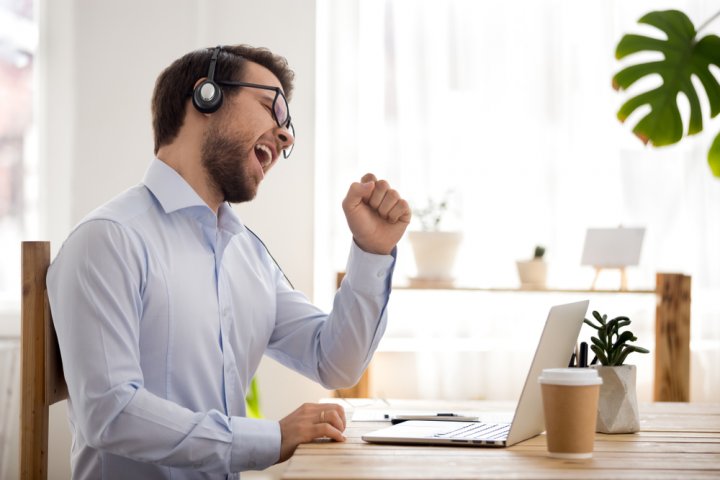 Job satisfaction plays a major role when it comes to being productive. It motivates you and keeps you moving when the going gets tough, especially in these times of crisis. And nothing works better than flexible working arrangements. Flexible timing allows you to tend to family needs while completing your day to day work. The reduction of stress, the lesser meetings, and a better work-life balance is a big attraction.
Comfortable and Cosy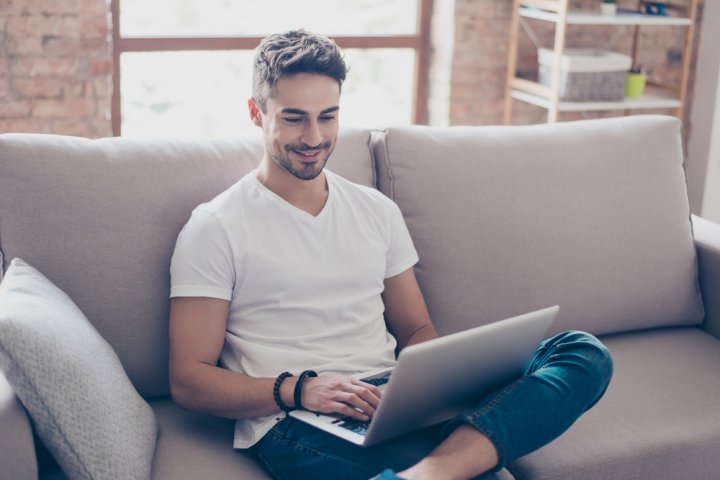 Can you think of anything better than working in your sweat pants lounging on the couch or the bed? One of the guilty pleasures of working from home is getting to wear whatever you want. Forget about all the irritating, restraining formal wear. Change to your comfortable sweats or pyjamas and find your comfortable spot at home. Set your laptop and start working. While it might sound silly, in the larger scheme of things, simple pleasures like these definitely reduce stress and increase productivity.
Save Money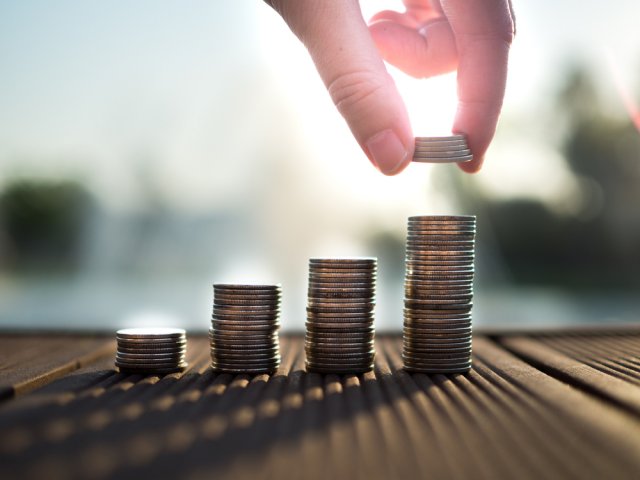 If you are someone who hates commuting, you would not drive over to the nearby Starbucks for a cup of coffee. The costly lunch at the office cafeteria is replaced by healthy home-cooked food that costs next to nothing to make. It might not make a big difference, but every little thing counts, especially since the economic downturn, is close by. As mentioned earlier, the reduced commute also saves you money. You need not shell out for petrol/diesel.
Environment Friendly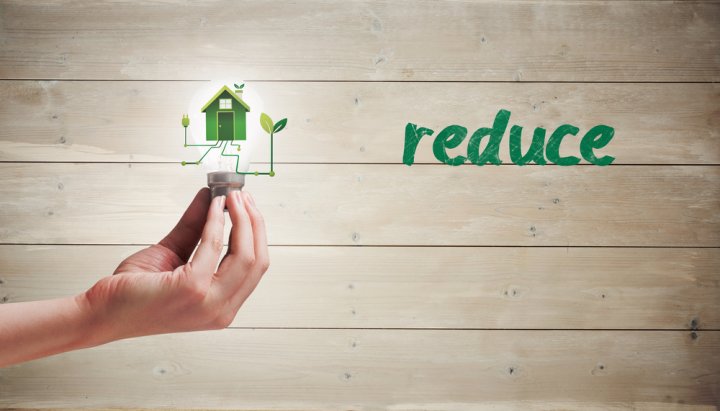 A company with most of its employees, if not all of them working remotely, is doing its bit for the environment. The amount of electricity needed to run all those ACs, lights and systems, really is massive. And when that need is eliminated, the load on the system is reduced, so is the carbon emission. With more and more companies joining the remote workforce, the need for commuting has been reduced. No commute means lesser cars on the roads, less carbon footprint, less fuel usage, and lesser pollution.
Tips to Getting Stuff Done When Working from Home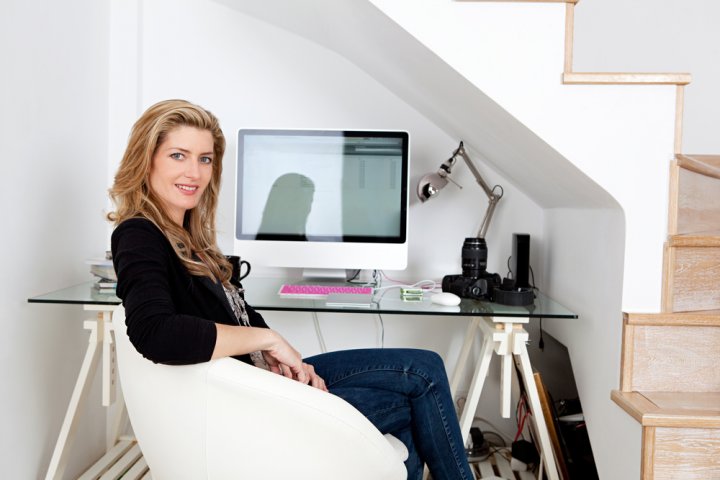 Designated Office Space: Assign a space specifically for you to work when you are home. A designated workspace is important if you are working from home for the first time around. You would have lesser distractions and be more productive. And a proper workspace is essential if you would be at video conferences or meetings throughout the day.


Appropriate Devices: A laptop or desktop computer in good working condition along with high-speed internet is essential for remote working. Depending on your job, you might need a dedicated phone/fax line too. If you have Wifi blind spots, invest in a wifi booster or a data card for a seamless working environment.


Focus: Focus is by far the most important and the most challenging thing to achieve when working from home. You are your own supervisor. You do not have anyone to oversee you. Learn to work with no distractions, just like you would when at the office. Curb the temptation to browse through social media or chat with your family members.


Uninterrupted Working Hours: Imagine having to get up to grab a snack when the mood strikes or prioritising your laundry over your work. You would get no work done. But erratic working hours interspersed with housework or errands would exhaust you. In the end, it would be as if you have spent the whole day working one way or the other. Structure your day so that you have uninterrupted working hours until you get your task done. That way, not only can you finish your work on time, but you would get to spend more time with your family too.
From our editorial team
It Might Seem Difficult at First But You Will Get Through it!
With COVID-9 ravaging the world, one by one, all the companies have started offering remote working possibilities for their employees. A sudden transition from office to working from home might be difficult at the start, but once you get the path straight, you can find that the benefits outweigh your fears. With a few tweaks, you can be more productive and motivated than when you are at the office.