Surprise Your Guests with Delicious Cakes as Party Favours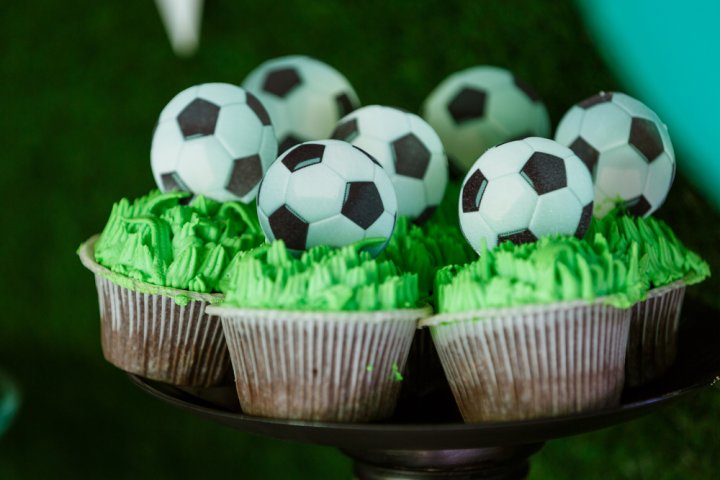 Treating guests well and gifting them appropriately are important host etiquettes, no doubt on that! Every time you organize a party for whatever occasion it may be, first thoughts are always on how to leave a lasting impression in guests. Party favors are indeed a sure shot way to do that. Here are some amazing and creative party favor ideas for you to try next time.
What are Party Favours?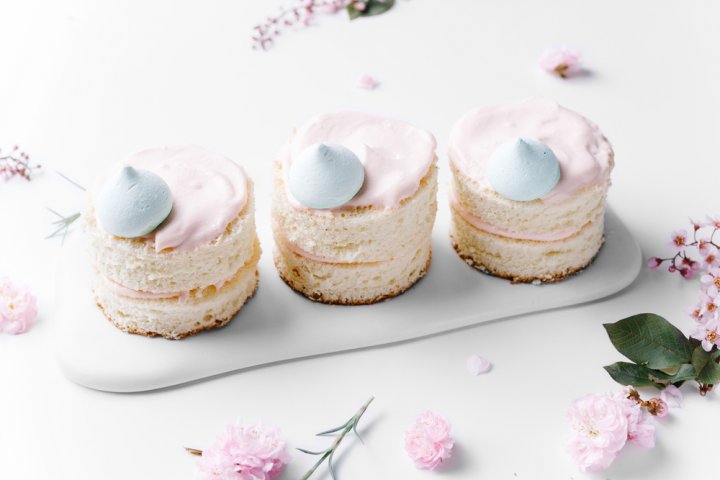 Party favors are gifts that are given to guests at a party as a gesture to thank their presence and involvement in the joyous occasion. It doesn't always have to be something expensive or that leads you into a hectic shopping frenzy. In fact, sometimes even small thoughtful ideas could turn out to be the best token of appreciation and gratitude.

Cakes are an indispensable part of any party. Display tables for parties always find different types of cakes (usually cupcakes) and other edibles. Very rarely do we see them being given away as a party favor, isn't it? We say you cut the norms and present cakes as a party favor!

Not sure of how to go about it? Here are a few ideas that creatively combine cakes and party favor packing ideas into amazing giveaway treats for your guests!
Why Cakes are Wonderful Party Favors?
Still not sure about gifting cakes as party favors? You don't think it is practical enough? Reconsider your thoughts as we tell you why exactly it could be the trend in 2020!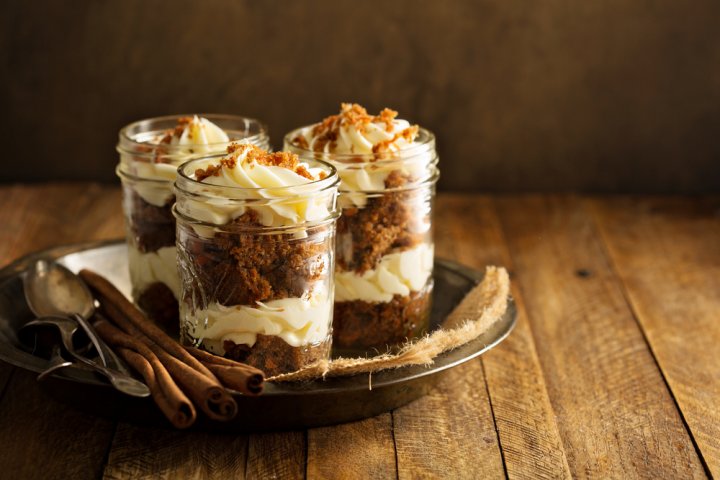 Edible gift: Anything edible is a delight indeed. An edible party favor gift, like a cake, gives your guests those extra moments of delicacy that leaves a "sweet" and lasting impression in their minds, even after they leave the party.


Can be customised as per the theme: Whatever may be the theme of the party, you can always get your cakes customized accordingly. The party favor cake flavors and design, can be decided in alignment with the overall theme of the party.


Homemade cakes give a personal touch: If personalization is what you are looking for in a party favor, then cakes are sure to seal a deal. After all, what better way to give a personal touch to your gifts than to bake them at home! Well, don't hesitate to get your cakes bought if you aren't a confident baker, of course.
8 Fabulous Ways to Turn Cakes into Party Favours!
Get on your thinking hats and get creative this festive season. If you are an avid baker (or not!), try out these fabulous ideas to turn simple cakes into awe inspiring ideas for party favors. Here are some practical yet innovative ideas that could leave your guests surprised.
Cupcake in a Jar
Its not often that we see cupcakes to be part of party favor. One reason for it is obviously the difficulty in getting them packed without being destroyed! If you are thinking the same too, then this idea is for you! The basic idea is to bake some cupcakes and cut to fit them right for small glass jars or containers. Add some filling or frosting- and voila, you get some beautiful and delectable party favors for guests.

Giving cakes in jars as party favors is an ingenious way to impress your guests. Not only do they get to taste your homemade goodies, but even better, they get to keep the cute jars too! Apparently, that is one discernable reason for them to remember your party, we bet!

So, here is exactly how you need to get this done!
Cake in a Jar
Things you need:
6 chocolate cupcakes
6 vanilla cupcakes
Strawberry butter cream
Piping bag with star tip
Sprinkles or other edible decorations
12 small glass jars or containers
12 mini spoons
Twine
Instructions:
Take one each of the vanilla and chocolate cupcakes. Take them out of the paper liner and cut in half.
Place one piece of the vanilla cupcake in the jar.
Pipe a thin layer of strawberry butter cream into it.
Next, place a piece of the chocolate cupcake on top of this. Push it down if needed.
Swirl another layer of butter cream onto this.
Decorate with sprinkles, confetti or other edible decorations.
Place the lid and attach mini spoons with the jar with a twine.
TIP: You can write or paste personal messages on the lid of the container for added creativity!

Wondering where to get the glass containers from? A set of 18 Glass jars from Pure source India are available on amazon.in for Rs. 519.

Box Up the Cupcakes
If you do not wish to cut the cupcakes and want to make it a party favor in the original shape, then here is an idea. Simply place them in a box!

Cupcakes are affectionately loved by all, and can turn a simple party to something very special. Well, if your party is special, then your party favor should be too! That is exactly why gifting cupcakes as party favor is an amazing idea after all. When packaged in eye-catching, quirky and charming boxes, this modest treat takes the party to a whole new level.

Boxes are not only a way to store the sweet treat, but also a practical and competent way to impress the guests. So, it's time that you think "out-of-the-box", to get this done! Here are some easy and affordable ways to box your cupcakes as party favors.
DIY Cupcake Boxes for Party Favors
If you have a colorful paper (preferably cardstock paper) and a printable template, then you are pretty much good to go. There are many free templates for boxes available online, where you can choose and download the template for free!


Things you will need:

Template for a box, like this one
Cardstock paper
Scissors
Cellophane bags
Glue gun


Instructions:
Download, print and cut out the templates on the cardstock paper.
Score along the lines and fold to make the flaps of the box.
Glue the largest piece, and the other flaps to the inside of the box.
Cut cellophane bags into single square sheets and attach it to the top flap of the box.
Bring along the sides to shape into a box.
Buy clear cupcake boxes

If you aren't a crafty person, then its better to play safe and get the boxes online instead. You can get a set of 12 clear cupcake boxes on amazon.in for Rs.2,897.
Cute Miniature Cakes
How about something very different from cupcakes, yet equally adorable and delicious to have! Tiny and cute cakes taste and look like any cake of original size- but are miniature versions of them. This is a unique and interesting way of turning cakes into party favors!
Miniature Cakes
Things you will need:
1 cup flour
6 tbsp sugar
¼ tsp baking soda
¼ tsp baking powder
¼ tsp salt
¾ cup of milk
6 tbsp butter
30 s intervals till melted
1 ½ tsp vanilla extract
Small amounts of cocoa powder, food color, sprinkles
Frosting
Candy coating
Instructions:
Combine the flour, sugar, baking soda, baking powder and salt.
In a microwave safe container, add the milk and butter.
Microwave this at 30 seconds interval till the butter is melted. Mix this with the dry ingredients.
Pour into mini cake pan and bake at 350F for 11-12 mins.
Make variations of the cake by adding cocoa powder or food coloring.
Once cooled, cover the cakes with candy coating. You can get this from amazon.in for Rs.1,955
Decorate the cakes with frosting and sprinkles.
Use your creativity to build up different variations of miniature cakes. And, don't forget to pack them right while giving away as party favors!
Cake in a Cake!
Here is an interesting way to present your party favor cakes! Pack your cake slice in packaging that is shaped like a cake! Not only is the idea interesting, but the actual process to make the cake packaging is simple too. Let's take a look at it.
Cake in a Cake
Things you will need:
Colored card stock paper
Scissors
Glue
Ribbon
Flowers for decoration
Instructions:
To make things simple, you can first download a free template from here. Print this onto the paper.
Cut along the solid lines.
Fold along the dotted lines to make into the shape of a cake slice-shaped box.
Stick the ribbon along the middle and glue the flowers onto this.
Place a cake slice or cupcake into this box to make pretty party favor cakes!
Cupcake in a Cone
Yes, make your cakes look like ice cream! This is an amazing party favor idea to try at kids' birthday parties. The unique idea of having cake in a cone is surely going to impress your guests – both kids as well as grownups. This fabulous idea also makes for a mess-free and convenient way to give away party favor cakes for birthdays.

Here is exactly how you need to go about it.
Cake in a Cone
Things you will need:
Ice cream cones
Cake batter of your choice
Frosting
Sprinkles, candies etc.
Melted chocolate
Instructions:
First, place your cones up straight on a baking tray.
Place candies or chocolates in the cones.
Pour the cake batter into the cones. Bake till done.
Once cooled, dip the cones in melted chocolate. Cover with sprinkles.
Cover the top of the cone with frosting and finally, garnish with sprinkles.
Cake Treat Cups
This is probably the easiest and quickest idea to turn cakes into party favors! In fact, if you have mini cupcakes and a shot glasses in hand, you are pretty much done! Placing the cupcakes in a glass, makes it super convenient and comfortable for the guests to carry. And on the positive side, you can place other edible elements too to make it more interesting! Besides, the small size of the gift makes it extremely adorable as well.
Cake Treat Cups
Things you will need:
Mini cupcakes
Plastic Shot glasses
Tiny candies
Frosting
Sprinkles
Instructions:
First, Place the mini candies in the glass.
Then place the mini cupcakes over it.
Cover the top of the cake with frosting
Decorate with sprinkles.
You can get a set of 100 plastic shot glasses from amazon.in for Rs.500.
Candy or Cake?
Wrap up your cake slices to look like candy! This makes for a great way to give cakes as party favors. It may sound really simple, but mind you, perfectly wrapping up the cake slices will surely leave your guests impressed! And even better, you can customize these party favors by printing your own messages or images on the wrapping paper.
Candy or Cake?
Things you will need:
Brownie or any other cake of your choice
Cooking sheet/ butter paper
Cello tape
Printed paper/ gift wrapping paper
Instructions:
Slice the cake into small rectangular pieces.
Place each slice diagonally on small square shaped butter paper sheets.
Bring the edges towards the center and stick the edges with cello tape.
Take the printed paper and place over the wrapped cake slices.
Cake Pops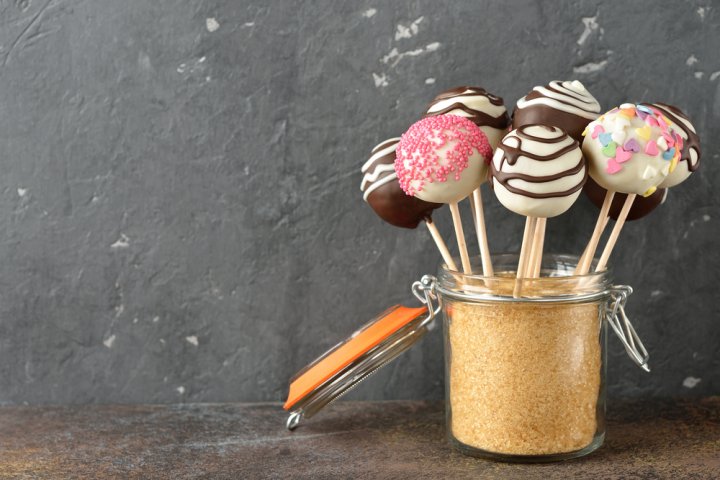 Cake pops are great for a party. One, because they are very convenient to handle and eat! And two, because it is a savior if your cakes don't come out well. Cake pops have religiously become an indispensable part of any party. So, we think it comes as a great party favor as well.

Here is an easy chocolate pop recipe for you to try out.
Cake Pops
Things you need:
Chocolate cake
Chocolate frosting
Melted white chocolate
Cake pop sticks
Sprinkles
Clear treat bag
Ribbon
Instructions:
Place the cake in a large bowl. Crumble it until it forms fine crumbs.
Add in the frosting till the crumbs can form the shape of a ball.
Take small portions of the mixture and roll into small balls.
Dip the cake pop sticks in the melted white chocolate and insert into the balls.
Freeze for around 20 mins
Take the cake pops and completely submerge in melted chocolate
Add sprinkles on top
Place in freezer for setting
Cover in clear treat bag and tie a ribbon around
These cake pops are superb party favors that can be given on any party or occasion.
Writer
Rubina Cheruvalath
Rubina is a free thinker and a dreamer. She believes that there is something to be learnt from everything. In spite of securing a technical education, Rubina chose to think beyond it and work in the management field. A proud mum of two boys, she aspires to explore the world with her family and create cherishable memories.