Cake Decoration Adds A Visually Interesting Aspect To Your Cakes
Cake decoration is an art that started in Europe in the seventeenth century. The decoration is done by using frosting or icing and other edible attractive elements, which makes even the plain cakes look visually appealing. The decoration can be as simple as sprinkling icing sugar to a glossy layer of glaze using chocolate or gelatin, water and sugar. The other types of decorations include fondant, marzipan, gum paste, modelling chocolate, and edible ink printing.

The decoration is also done to represent special celebrations like weddings, birthday, anniversaries etc. In Fact, cakes can be decorated on any kind of social occasion. Cake decoration is a unique artistry which involves decorating multi-layered or single-layer creations. Over the past many years, there have been a lot of changes in this art of decorating cakes. New techniques and tools have also made it easy to achieve any look that we imagine.
4 Tips To Make Your Cake Look Professional
Use Cake Boards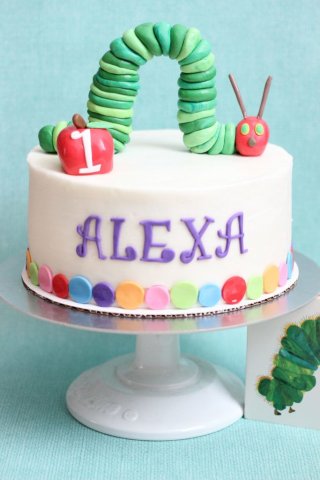 Although not a must have, it definitely makes your life easy if you have to transport the cake. They can be placed on a rotating plate to make decorating easier and later, you can use the same cake board to store the cake in refrigerator, without the hassle of transferring it to any other plate.
Coat Your Pan
You can use parchment paper that fits the size of the baking pan or mix together equal parts of vegetable oil, shortening and flour and then brush this mixture on the edges and bottom of the pan so that even a tiny bit of the cake does not stick to the pan.
Cool Cakes Completely
Make sure that the cake is completely cooled before frosting otherwise the frosting will melt. This is the biggest mistake that a beginner tends to make. Do not place the cake in the refrigerator etc. Just let it cool down naturally to the room temperature.
Dab Frosting Evenly
Dab bits of icing all over the cake and then spread it all over. Use a decorating comb or a spatula to make your icing look as smooth as fondant. It is essential to obtain a uniform distribution of icing over the cake, otherwise the cake will not achieve a good result.
How To Make Cake Topping Cream
Whipped Cream
Traditionally whipped cream is used as topping for pies and sundaes. However, it makes a delicious topping for cakes too, but it is necessary to stabilize the cream if you are using it to decorate cakes, so that the icing holds its shape. Creamy and rich homemade whipped cream is easy to make without any preservatives and additives. This recipe makes two cups of whipped cream, which is adequate for icing a 23cm cake. Just double the recipe if you want to use it for multi-layer or larger cakes.
Ingredients:
Heavy Cream – 1 Cup
Vanilla – 1 Tsp
Confectioner's Sugar – 1 Tbsp
Powdered Gelatine – ½ tsp.
Method:
Before making the icing, chill the cookware like the whisk attachments and the bowl in the freezer. This will help the frosting to hold its shape. It is suggested to use metal bowls, as it is easy to insulate cold cream and stabilizes the icing better.
Mix powdered gelatine in 15 ml or 1 tbsp of water and dissolve it.
Add whipped cream, sugar and vanilla to the chilled bowl. Whisk this mixture with an electric mixer on a medium speed for about three minutes or until the cream thickens.
At this stage, add the dissolved gelatine mixture and continue to whisk. The gelatine works as a stabilizing agent and the mixture will thicken and holds its shape.
After whisking for 3 to 5 minutes, check if stiff peaks are forming in the icing. Lift the whisk and see if the cream stands straight at the place where the whisk is removed. If you notice the peaks are soft then continue whisking for few more minutes until stiff peaks form. Avoid over-mixing, as the icing might separate and ruin your whipped cream.
Before frosting the cake, refrigerate the mixture.
HOW TO DO ICING WITH WHIPPED CREAM?
Transfer the whipped cream icing on top of the cake. With the help of a spatula move the mound of icing in small circular movement to evenly distribute it towards the edges. Cover the entire surface of the cake. For a uniform layer, use a bench scraper around the cake along the edges and top. Remove excess icing that collects on the scraper.
Once the whipped cream icing is spread evenly, use icing bags filled with icing to create pretty dollops, flowers or other designs.
Whipped cream icing will destabilize if left at room temperature for more than 3 to 4 hours and will lose its frosting shape. So, refrigerate the cake until you serve.
5 Types of Butter Cream
Buttercream is basically a mixture of sugar and butter in its simplest form. These ingredients are creamed together to get a fluffy frosting. It is used for decorating cakes, pastries, and for filling purpose. There are various styles of making buttercreams and each one has its own pros and cons. The buttercreams such as American Buttercream, Italian Meringue and Swiss Meringue are the most commonly used buttercreams. The others, like German and French Buttercreams, are less common.

AMERICAN BUTTERCREAM
This is the easiest and simplest buttercream frosting to make. It is quite common in non-professional kitchens. This is also known as 'crusting buttercream', as a thin layer of crust is formed when it is exposed to air. This kind of crust is desirable in certain recipes. The American buttercream is best for recipes that needs crusting, as base for elaborate designs, for last minute icing, for cupcakes and cakes.
Ingredients
Confectioners Sugar or Powdered Icing Sugar – 2 to 4 cups
Unsalted Butter – 2 Sticks
Vanilla Extract – 2 tsp
Heavy cream or Milk – 2 to 3 tbsp
Method
Take butter in a bowl and beat for a minute on high speed or until it is light and fluffy.
Now add powdered sugar (2 cups) in the bowl and blend on low speed until butter and sugar is combined well. Increase the speed and beat for another 3 minutes or until the mixture is fluffy.
If you prefer a sweeter texture then add in the remaining sugar. Add heavy cream or milk to thin out the mixture.
You can store the butter cream in refrigerator for about a week.
ITALIAN MERINGUE BUTTERCREAM
This is the most stable buttercreams and at the same time most difficult to make, as well. The frosting is pale white in color, has lightest texture, luxurious mouthfeel and remains soft even when it is exposed to air. It is best to make intricate designs with, and to layer cakes.
Ingredients
Sugar – 11/4 cups
Egg Whites – 5 large
Unsalted Butter – 1 pound
A Pinch of cream of tartar
Pure Vanilla Extract – 1 Tsp
Water – 3/4th cup
Method:
Take a saucepan and bring 2/3rd cup of water and sugar to a boil. Boil the mixture until it reaches 240 F. Use a candy thermometer to measure the temperature.
In the meantime, beat the egg whites on low speed until it is foamy. Mix cream of tartar and continue beating on medium-high speed. Avoid overbeating the egg mixture.
Add the prepared sugar and butter syrup into the mixer while you are still running it. Beat on high for about 3 minutes until all the syrup is used. Now add butter slowly until the texture is spreadable, which takes about 3 – 5 minutes. Add flavourings or extracts. If frosting curdles then continue beating until you obtain a smooth mixture.
SWISS BUTTERCREAM
This buttercream is also commonly used in most of the professional pastry kitchens. It has a silky-smooth texture but it is not as sweet as the American buttercream. It has a strong buttery flavour and remains soft even when exposed to air. As the sugar is cooked, no crust is formed and it is a relatively stable buttercream. It is perfect for coloured frostings, cakes that need silky smooth finish, and to layer cakes with.
Ingredients:
Egg Whites – 3/4th cup or from 5 large eggs
A Pinch of salt
Unsalted butter – 4 sticks
Granulated Sugar – 2 Cups
Flavourings and extracts
Method:
Place sugar and egg whites in a bowl. Keep this bowl in a container filled with water over low flame. Whisk sugar and egg whites while it is still in the pot of water until it reaches 160 F.
Remove the bowl from water and whip using whisk attachment. Continue whipping until it forms stiff peaks. Allow the meringue to cool down to room temperature.
Add salt and butter 1 tbsp at a time and mix on medium speed. Once all the butter is incorporated add desired flavourings.
FRENCH BUTTERCREAM
This is a lesser known buttercream as compared to meringue style. It has a similar taste as a custard or pastry cream. You need to make this buttercream a couple of times to master it. If you are preparing it for the first time, then make in a small batch. Buttercream has a rich flavour and is yellow in colour. It is not very stable and has silky smooth texture. It is best for topping a cupcake, filling a cake and as a fruit tart base.
Ingredients:
Egg yolks – 12
Salt – ¼ tsp
Granulated Sugar – 11/2 Cup
Water – ½ cup
Vanilla Extract or Vanilla Paste – 1 Tbsp
Unsalted Butter – 3 Cups
Method:
Place Water and Sugar in a pan on medium heat until it reaches the temperature of 240 F.
In another pan, whip eggs on high speed until fluffy and light, which will take about 3 to 4 minutes. This should be done parallelly as the syrup is heating.
Once the sugar syrup reaches the required temperature and it gradually to the egg mixture. Make sure the mixer is running when you do it. Pour the syrup on the edge and not right into the yolk mixture. This will make the mixture cook unevenly.
Once you use up all the syrup whip the mixture on high speed until the bottom of the bowl is cool to touch.
Mix salt and vanilla. Add butter a single piece at a time and wait until it is absorbed completely before adding butter again.
This frosting cannot be used as the main frosting as it is unstable and too soft.
GERMAN BUTTERCREAM
This is a custard-based buttercream and is softer than American buttercream or meringue buttercream. It is not stable at hot temperature and is silky smooth with a light sweet flavor. It is perfect to pipe on the cupcakes and as cake filling.
Ingredients:
Milk – 11/2 cups
Granulated Sugar – 1 Cup
Eggs – 3
Cornstarch – 1/3 cup
Vanilla Extract – 1 Tbsp
Unsalted Butter – 21/2 Cups
Method:
Heat milk in a saucepan. For flavored German Buttercream, you can add coffee beans, fresh mint or vanilla bean to the milk.
In a bowl, whisk together corn-starch, eggs and sugar. Gradually add milk (just half the quantity) into the egg mixture and continue whisking continuously.
Now add the egg mixture into the remaining milk and cook on a low heat, whisking continuously. Once it starts boiling reduce the heat and whisk vigorously for about 2 minutes.
Remove the pan from heat and add vanilla flavoring. Pour this custard into a shallow container and press a plastic wrap on the surface. Chill for about an hour in the fridge.
Add butter in a bowl and beat the mixture on high speed until it is light and fluffy. Use the paddle attachment for this.
Remove custard from the fridge and add it to the butter mixture one spoon at a time. Remember to keep your mixer running. Periodically, scrape the sides and continue beating until all the custard mixture is added.
Change to whisk attachment and for about 4 minutes whip the mixture on high speed.
Use this frosting immediately. You can also store it for about 3 days in the refrigerator.
Royal Icing
Meringue powder is used in this recipe, which will not only set quickly, but is also easy to use. Moreover, it does not become hard when it dries and does not need any egg whites. The texture and taste of the icing is just perfect to decorate cookies. Any leftover icing can be stored in the freezer for about 2 months. Place the icing in zipped freezer bags. If you have prepared the icing in many colours then store each one in a separate bag. Before sealing however, remove air and freeze on a flat surface. Before using, you need to thaw it overnight in the fridge and then keep it outside to bring it to the room temperature.

Ingredients:
Confectioner's sugar – 4 cups
Meringue Powder – 3 Tbsp
Room Temperature Water – 9 to 10 Tbsp
Gel Food Coloring (Optional) for decorating
Method:
In a bowl, beat all the ingredients together with a hand mixer on high speed for about 2 minutes. When you lift the whisk, the icing must drizzle and smooth out in about 10 seconds. This should be the consistency. If the icing is too thick then add some water and if it is too thin, then fold in more confectioner's sugar.
The icing dries in about 2 hours when you leave it at room temperature. If you want it to set quickly then you can refrigerate to speed up the process.
Cream Cheese Frosting
This is a thick frosting and goes well with almost everything from cupcakes to cakes.
INGREDIENTS:
Cream Cheese – 8 Oz
Vanilla Extract – 1 Tsp
Unsalted Butter – ½ Cup
Salt – ¼ Tsp
Powdered Sugar – 4 Cups
METHOD:
Combine cream cheese and butter and use an electric mixer or stand mixer to beat it until it is well-combined, lump-free and creamy.
Add salt and vanilla and mix well.
Add powdered sugar while the mixer is running on low speed and the buttercream is ready.
If you want stiff frosting without making it sweeter then add in corn-starch, but it should not be more than few tbsp.
4 Ways To Make Cake Topping Without Cream
Usually, icing and frosting is considered to be an integral part of cakes and cupcakes. However, this is not the only option and if you want to try something different, you try these amazing options.
Cookie Dough – It is not as smooth and soft as buttercream, but cookie dough will melt in you mouth. With this combo, (Cake + Cookie) you can enjoy two desserts at a time.
Powdered Sugar – It's not necessary that pretty things have to be complicated, even the simplest solutions will look gorgeous. If you love minimalism then just dust the powdered sugar before serving. This is best for dark-colored and chocolate cakes.
Fresh Fruits – A combination of exotic fruits is a way to instantly amp up the cake. This is perfect for pound cakes, skillet cakes and layer cakes. It's a stunning and fresh addition anytime.
Caramel or Chocolate Sauce – You will not miss icing when the cake is covered in a blanket of rich caramel or chocolate sauce.
Writer
Malathi
Malathi is a freelance content writer offering blogging, ghost-writing, and copywriting services. In addition to developing digital marketing content, she maintains niche websites related to kids, parenting, and pregnancy. Malathi's works have been featured on several prominent blogs and websites. When she is not writing, you will find her exploring exotic locales on our beautiful planet.
From our editorial team
Check The Quality Of The Products That You Use!
The quality of the products matter a lot when making a cake! When someone takes a bite, the first thing they are going to taste is the icing. So, most professional bakers are very conscious about the cream they use to make their icing with. Also, to achieve the perfect results, it is important to check the expiry of the cream. A packet of cream that is nearing its date tends to separate when you beat it at high speed.