Why is Balanced Diet Important for Kids?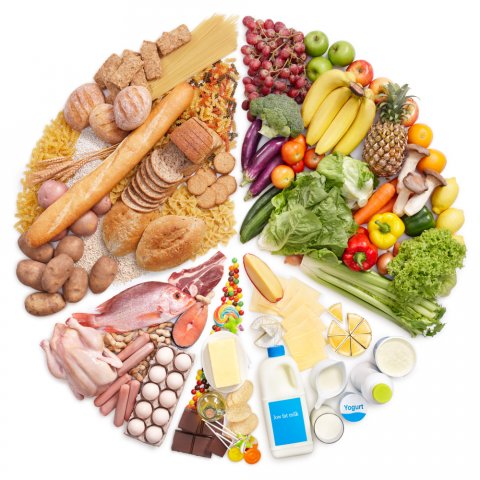 A child is physically different from an adult. They are growing and hence they need nutritionally dense food that takes care of their overall development. Also, the food they eat as a child has an impact on their health throughout the teen years and adulthood. Giving them a balanced diet will ensure that they get essential minerals, vitamins and various other nutrients that their body needs.

More than 30% of children these days eat fast food every day, which is an alarming trend. They are not getting the necessary nutrients. Many parents tend to feed their children food that is not good for them, as they too may not find time to prepare and serve food that is healthy and balanced for their kids. It is extremely important to provide healthy meals as often as possible, which will ensure that your kids are getting proper nutrition without any preservatives or additives. It may not be always easy to prepare healthy meals, but it is worth your time and effort as it will show kids to eat better and eat healthily.
3 Safety Rules to Follow When Kids Cook
When your kid wants to involve in cooking then kitchen appliances will definitely pique their interest. However, if the child does not have any experience in using them then first introduce these appliances with simple lessons to improve their skills. Ensure that kids are an age to use these appliances safely under adult supervision.
Electric Tools Must be Used Under Supervision
When your kid wants to involve in cooking then kitchen appliances will definitely pique their interest. However, if the child does not have any experience in using them then first introduce these appliances with simple lessons to improve their skills. Ensure that kids are an age to use these appliances safely under adult supervision.


Maintain Cleanliness
Maintaining cleanliness plays an important role is safe cooking. So, kids must wash their hands before they begin any recipe. This becomes all the more important when they have to touch the food directly such as mixing ingredients or kneading dough etc. Also, the working surfaces in kitchen like cutting boards and countertops must be kept dry and clean.


Appropriate Clothing
Wear an apron or an old shirt while cooking to avoid soiling of your clothes. Avoid clothes that are loose or too big. Baggy dress or sleeves are perilous as there are chances of being caught in mixer, or any other gadget that kids may use during cooking.
5 Easy Recipes Your Kids will Love
Vegetable Hummus Rolls
This recipe is sugar and dairy free, plant-based and vegan. You can use gluten-free tortillas, if you want gluten-free rolls. This kid-friendly snack is healthy and delicious.
Ingredients:
4 Carrots
1 small head of Cauliflower
1 large head of Broccoli
3 Green Onions, 8 Multigrain or wheat tortillas
One Cup (8 Ounces) homemade or store-bought Hummus
Method:
Shred the carrots into juliennes. Make small pieces of cauliflower and broccoli.
Spread hummus (about 2 tbsp) on each tortilla. Sprinkle a layer of veggies on it. Do not overfill with vegetables, as it will be difficult to roll. Starting from one end of the circle, roll the tortilla tightly. Repeat this process with all the tortillas. Cut the roll using a serrated knife into 6 pieces.
Tip: Use high-quality hummus for this recipe, as the overall flavour depends on it.
Paneer Grilled Sandwich
This mouth-watering snack is just perfect when your kid wants something to satiate his sudden hunger pangs. The flavour and texture of the grilled sandwich are out of this world.
Ingredients:
Multi-grain or Whole Wheat Bread
Chopped Paneer – 250 Grams
One each of Onion, Tomato and Capsicum – Finely Chopped
Hung Curd – ½ Cup
Boiled Corn – ½ Cup
Chickpea Flour – 1and ½ Tbsp
Chopped Coriander Leaves – 2 Tbsp
Red Chilli Powder – ½ Tbsp
Coriander Powder – 1 Tsp
Garam Masala, Chaat Masala, Dry Mango Powder Cumin Powder
Black Salt – ½ Tsp
Ginger-Garlic Paste – 1/2 Tbsp
Salt to Taste
Oil – 2 Tbsp
Method:
Combine oil, ginger-garlic paste and dry powders in a bowl. Add hung curd, salt and whisk it for 2-minutes.
Add paneer cubes, capsicum, tomatoes, corn, onions and chopped coriander. Set aside for 15 minutes.
Heat oil in a pan and add the marinated mixture in it. Sauté for 2- 3 minutes until it is cooked.
Apply butter on the bread slice and then spread some green chutney on it. Place the cooked paneer mixture on another slice and place the chutney slice on it.
Grease grill with butter and place the sandwich on it. Grill until done.
One-Pot Broccoli and Chicken Pasta
This is an easy and quick recipe and kids will love the creamy sauce. This one-pot dish is quite convenient to make, especially on busy days.
Ingredients:
Chicken Breasts – Skinless/Boneless 2
Olive Oil – 1 Tbsp
Garlic Minced – 2 Cloves
Italian Seasoning 4 Dashes
Chicken Broth – 10 ounces
Uncooked Fusilli Pasta – 3 Cups
Broccoli – 1 Small Head cut into florets
Red Pepper flakes, Salt and Pepper to taste and Freshly grated parmesan cheese as you desire to use.
Method:
Take a large pot and add olive oil. Sauté chicken pieces in it for about 3 - 4 minutes. Add garlic, chicken broth, pasta and Italian seasoning to the pot.
Bring this mixture to a gentle boil and then simmer on medium-low heat for about 8 minutes. Give an occasional stir else there are chances that the pasta may stick to the bottom.
Now add broccoli florets to the pot and cover and cook for another 4 to 5 minutes.
Season with red pepper flakes, salt and pepper.
Serve with freshly grated parmesan.
Tip: Some pasta may absorb more liquid. So, if you observe that the pasta is not cooked and the liquid is not enough in the pot. Then you can add a half cup more liquid.
Sweet Corn and Potato Cutlet
These delectable tikkis are soft inside with crispy outer surface. The mushy potatoes, the sweetness of the corn and gooeyness of cheese makes this tikki super tasty.
Ingredients
Boiled and Mashed Potatoes – 1and 1/2 cups
Chopped Coriander – 2 Tbsp
Sweet Corn Kernels – ¾ Cup
Garam Masala – ½ tsp
Chopped Green chillies – 2 Tsp
Lemon Juice – 2 Tsp
Salt to taste, Oil for cooking
Cheese Cubes – 16
Method:
Combine potatoes, corn, coriander, green chillies, salt, lemon juice and garam masala in a bowl.
Mix until all the ingredients are combined well. Divide this into equal portions. Shape into a small round and place 2 small cheese cubes (1 if it is large) at the centre and roll it into a ball. Slightly flatten the ball to make a tikki.
Grease the griddle and place the tikkis on it. Cook them on both sides until they are golden brown.
Serve these tasty tikkis with tomato ketchup or green chutney.
Mexican Rice
The ingredients for this are available in any grocery store and is a quick recipe to make for your kids.
Ingredients:
Long Grain Rice – 1 Cup
Finely diced Tomatoes – medium-sized 2 – 3
Corn Kernels – 1 Cup
Diced Green, Red and Yellow Bell Peppers – ½ cup each
Cumin Seeds – 1 Tsp
Jalapeno peppers – 1 Tbsp (Optional)
Lemon Juice – 2 Tbsp
Coriander leaves – ¼ Cup
Vegetable Oil – 3 Tbsp
Water – 2 Cups
Method:
Wash and drain rice until the grains are dry.
Heat oil in a pan. Fry the dried rice for 5 to 6 minutes. Add bell peppers, corn, jalapeno peppers. Sauté for 2 minutes.
Add diced tomatoes, salt and cumin powder. Stir for 2 to 3 minutes. Add water and mix the ingredients.
Cover and cook for 10 minutes or until rice is done. Add lemon juice and garnish with coriander leaves.
5 Easy Recipes Kids can Cook
Simple Omelette
This omelette recipe is quite easy to make. It calls for very few ingredients and you can bring in variation by choosing the veggies that your kids like. You can make this with your kids by allowing them to break and whisk eggs.
Ingredients
Large Eggs – 3
Water – 1 TSP
Butter or Oil
Salt and Black Pepper – ¼ Tsp Each
Optional Vegetables like bell peppers, spinach, onion or meat.
Shredded Cheddar Cheese – ½ Cup
Method
Beat Eggs, Pepper, Salt and Water until fluffy.
Grease Pan with Oil or Butter. When the pan is hot, pour in the egg mixture.
Once the underneath of the omelette sets, lift one edge carefully with a spatula and tilt it allowing the other side to cook as well. If you want to add veggies or meat, do it at this stage.
When the omelette is about to set completely, spread the shredded cheese on half of the omelette. Fold in the other half on the cheese half. Relish this delicious omelette with ketchup.
Banana and Chocolate Chip Sandwiches
This is a very tasty combination of chocolate, bananas and peanut butter. Even picky eaters will love them.
Ingredients:
Chocolate Chips – 2 Tbsp
Creamy Peanut Butter – ¼ Cup
Whole Wheat Bread – 4 Slices
Honey – 2 Tbsp
Thinly Sliced One Medium Banana
Ground Cinnamon – ¼ tsp
Method:
Mix cinnamon, honey and peanut butter. Add chocolate chips to it.
Spread this mixture on the bread slices. Place banana slices and top with another slice of bread. Cut with cookie cutters in any shape you desire.
Mug Pizza
Kids and adults everyone loves pizza. Instead of ordering from outside why not make this tasty treat at home with your kid. They can involve in the preparation and choose their favourite toppings that go into the pizza mugs.
Ingredients:
All-purpose flour – 4 tbsp
Baking Powder – 1/8th tsp and Baking Soda – 1/16th tsp
Salt – 1/8th Tsp
Milk – 3 Tbsp
Olive Oil – 1 tbsp
Marinara Sauce – 1 Tbsp
Shredded Mozzarella cheese – 1 tbsp
Dried Herbs – ½ tsp.
Mini Vegan Pepperoni – 5
Method:
Take a mug (microwave safe) and mix together flour, salt, baking powder baking soda, milk and oil. Mix all the ingredients well.
Add marinara sauce on top of the batter. Spread it evenly.
Sprinkle pepperoni, dried herbs and cheese. Put the mug in the microwave for about a minute until the topping in the mug rises.
Allow it to cool and relish.
Peanut Butter Pitas with Fruits
Banana and peanut butter are an awesome combination and added to this are the crunchy apples, which makes this dish even more special. This recipe will definitely please your kids.
Ingredients:
Peanut butter – ¼ cup
Whole Wheat Pita halves – 2
Thinly Sliced – ½ medium
Sliced Banana – ½ medium
Ground Nutmeg, Cinnamon and Ground Allspice – 1/8th tsp each.
Method:
In a bowl, combine together cinnamon, nutmeg, allspice and peanut butter.
Spread this mixture inside the halves of the pita bread.
Fill the halves with banana and apple slices.
Baked Parmesan Zucchini Fries
Parmesan cheese and zucchini is a heavenly combination and the best thing about this recipe is that there is no sautéing or deep frying required. This is one of the tasty side dishes that kids can prepare themselves under the supervision of parents.
Ingredients
Zucchini – 4 (Quartered Lengthwise)
Freshly grated Parmesan – ½ Cup
Dried Oregano, Thyme and basil – ½ tsp each
Garlic Powder – ¼ tsp
Black Pepper and Kosher Salt to taste
Olive Oil – 2 Tbsp
Chopped Parsley Leaves – 2 Tbsp
Method
Spread a baking sheet on a cooling rack that is coated with non-stick spray. Preheat the oven (350-degree F).
Combine garlic powder, herbs, salt, pepper and parmesan cheese in a bowl.
Place zucchini pieces on the baking sheet and drizzle them with some olive oil. Sprinkle the prepared mixture on zucchini.
Bake in the oven for about 15 minutes or until they are tender. Broil for another 2 minutes or until zucchini is golden brown and crisp.
Garnish with parsley and enjoy when it is warm.
Bonus Idea: Nutrition for Kids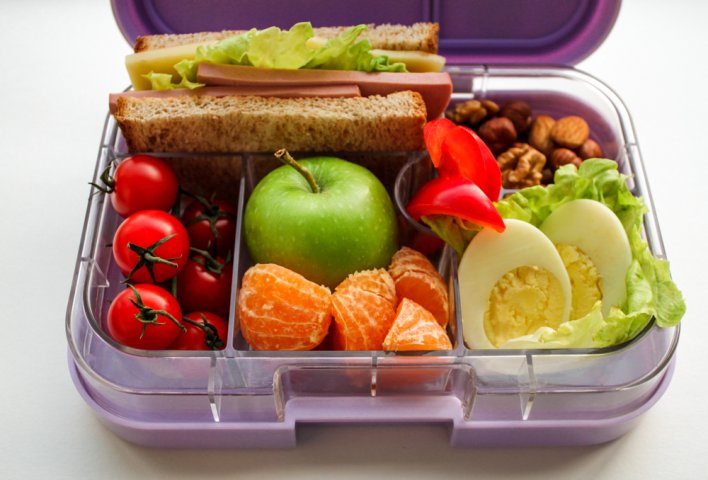 Many parents and children have busy schedules which make them go for takeout, which is unhealthy and have a negative effect. So, what is the best way to fuel a kid's growth and development? They need the following nutrient-dense foods.
Grains – Whole grains like oatmeal, quinoa, wild or brown rice and whole-wheat must be included in the daily diet rather than white bread or pasta.
Vegetables and Fruits – A variety of veggies must be included in the diet like beans and peas, orange and red and dark green vegetables. Also, encourage your child to consume fresh or dried fruits.
Protein – Beans, seeds and nuts, poultry, lean meat, peas, eggs and soy products are a rich source of protein.
Dairy – Low-fat and fat-free dairy products like yoghurt, fortified soy beverages and milk must be in their daily intake.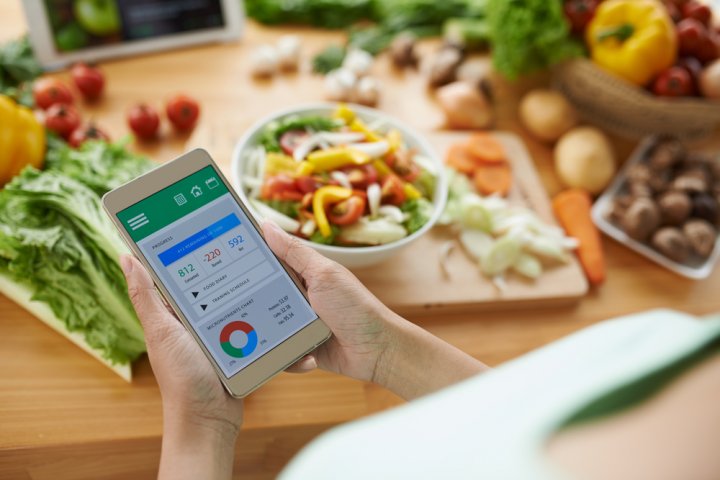 The daily calorie requirement depending on the kid's growth and activity is as follows –
1. 2 to 3 years (both girls and boys) – 1000 to 1,400 calories
2. 4 to 8 years (for girls) – 1000 to 1800 calories
3. 4 to 8 years (for boys) – 1200 to 2,000 calories
4. 9 to 13 years (for girls) – 1400 – 2,200 calories
5. 9 to 13 years (for boys) – 1600 – 2,600 calories
6. 14 to 18 years (for girls) – 1800 – 2,400 calories
7. 14 to 18 years (for boys) – 2000 – 3,200 calories
Writer
Malathi
Malathi is a freelance content writer offering blogging, ghost-writing, and copywriting services. In addition to developing digital marketing content, she maintains niche websites related to kids, parenting, and pregnancy. Malathi's works have been featured on several prominent blogs and websites. When she is not writing, you will find her exploring exotic locales on our beautiful planet.
From our editorial team
Adopt Healthy Eating Habits!
Be it a toddler or a teen, healthy eating habits are very important; as important as a balanced diet. Adopting healthy eating habits works better for picky eaters too. Follow the practice of having family meals together. Not only does it lets you have one on one time to catch up with them but it also allows you to have some quality family time together.

The kids have a better chance of eating new foods when in the company of adults. Avoid unhealthily snacking. Plan to have healthy snacks at specific times and none around the meal times. And take it up for yourself too. Being a role model for the kids' help in sending the right message.

Don't make dinner time a battlefield. Let them have a say in the food. While you choose the food, let them decide on how much they want to eat. If that doesn't work why not involve them in preparing the food itself? It sure would be attractive to the kids.