Learn the Types of Buttercream Frosting
American Buttercream
If you want to learn how to make cake buttercream in the simplest way possible then American buttercream is your way to go. It is the simplest of all and known as the most basic and classic buttercream type.

The main ingredients for American buttercream recipe are softened butter, powder sugar, vanilla extract and milk. Most of the stores and confectioners use American buttercream in their cupcakes and other products as it's not only the most loved buttercream but also very sweet and rich in terms of texture.
Swiss Meringue Buttercream
The Swiss Meringue Buttercream is definitely the trickiest out of all but definitely the fluffiest of them all too. It is super light in terms of texture but sweetness in this buttercream is less as compared to that of super sweet American buttercream. So, if you are a fan of light sugar desserts, Swiss Meringue buttercream is definitely your way to go.

The main ingredients for this type of buttercream are egg whites, softened butter, white sugar and light corn syrup. Adding the egg whites is the key here which provides more fluffiness to the buttercream and makes it super light too.
French Buttercream
The French cuisine has always been different from the rest of the world and so is the French buttercream. However, this is not eggless and quite similar to the way Swiss Meringue buttercream is prepared but with a slight twist.

The key ingredients here are butter, egg yolks and homemade sugar syrup. Whipping the egg yolks provide great softness while adding hot sugar syrup makes the mixture perfectly sweet (neither too much nor too less). The final outcome of these ingredients makes the buttercream quite delicate too and hence it melts very quickly.
Italian Meringue Buttercream
The final type of buttercream here is Italian meringue buttercream and we would have to say that it requires quite a technique to prepare too. You can see it as somewhere in between the Swiss Meringue buttercream and the French buttercream.

The key ingredients to make Italian Meringue Buttercream are white sugar, softened butter, homemade sugar syrup and egg whites. This unique combination brings in the essence of both Swiss and French buttercreams into this Italian mix.
How to Make Basic Buttercream Frosting? (Classic Vanilla)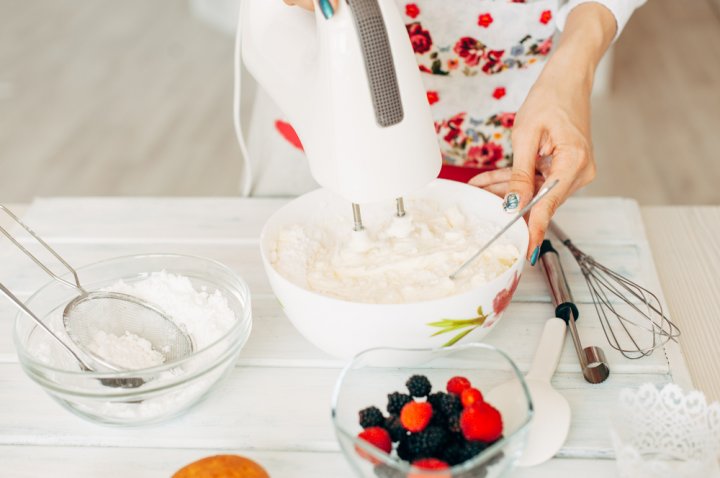 The most basic type of buttercream is the classic vanilla buttercream. If you are a beginner then you should totally check out this very easy vanilla buttercream frosting recipe provided right below. It is so simple to make that anyone can make this in just 10 minutes time.
What You Need
140 gm softened butter
280 gm icing sugar
1-2 tbsp milk and ¼ tsp vanilla extract
Food coloring (optional)
How to Make It
Beat butter in a bowl and soften it. Now, add half of the icing sugar and beat again.
Add the remaining ingredients including remaining sugar and beat again until the mixture is creamy and fluffy.
Add food coloring if required and you are done.
Try These Flavors of Cake Buttercream Frosting too
Strawberry Buttercream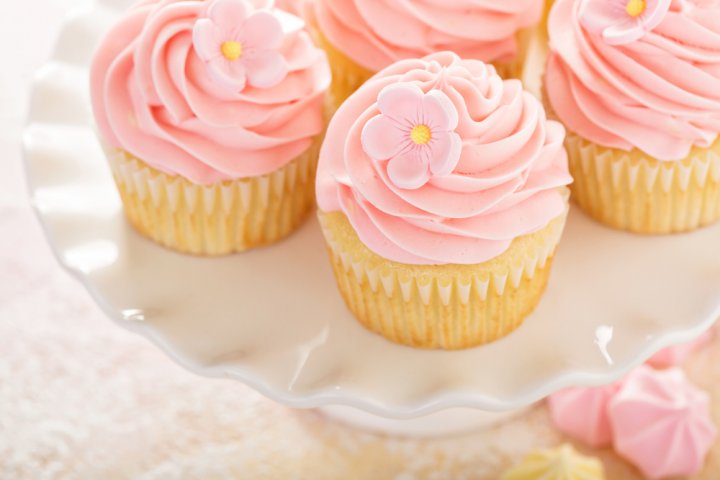 Strawberry is definitely one of the most loved flavour by kids. So, if you want to know how to make buttercream with strawberry flavour, we have got your back. Not only kids, but everyone would love trying this buttercream with cakes, muffins, cupcakes or even alone.
What You Need
Butter
Fresh Strawberry puree
Powder sugar and vanilla extract
Strawberry jam
Frozen dried strawberries(optional)
How to Make It
Take butter and powdered sugar in a bowl and beat them until softened.
Add vanilla extract and strawberry jam and beat it again.
Now finally add strawberry puree in it to thin out the mixture a bit. You can also add frozen dried strawberries if you want.
You can use strawberry puree to thin out the mixture while powder sugar can be used to thicken it. And your buttercream is ready this way.
Mint Chocolate Chip Buttercream
The combination of mint and chocolate might sound super weird but it is the most surprising as well as fun buttercream flavor ever. So, if you want to experiment with the buttercream recipes, this is the one you should go for. The pop of chocolate chips in mint definitely gets a thumbs up from us.
What You Need
1 ½ cups butter
7 cups powdered sugar
Green food coloring
1/4 – 1/3 cup heavy cream
Dark chocolate bars, finely chopped
How to Make It
Take butter in a bowl and beat on medium speed. Now slowly add powdered sugar and beat again on low speed.
Slowly mix ¼ cup of cream and peppermint extract into the mixture. Keep on mixing up to 1 minute until the mixture becomes creamier.
Now, finally add the chopped chocolate and give a final stir and your min chocolate chip buttercream is ready.
You can add more heavy cream to make the mixture creamier.
Peanut Butter Buttercream
If you are bored of the usual buttercream flavors then you should definitely try the unique peanut butter buttercream. You can easily learn how to make cake buttercream in peanut butter flavour through the below mentioned recipe and it is so delicious to eat too.
What You Need
1/2 cup butter
1 cup of peanut butter
1/4 cup milk
4 cups of powder sugar
Vanilla extract
How to Make It
Take butter and peanut butter into a mixing bowl and beat until fully combined.
Now add the remaining ingredients and beat again.
Increase the speed of the electric mixer to the highest level and mix until the mixture becomes soft.
You can adjust the amount of milk for the right consistency and your peanut butter buttercream is ready now.
Lemon Buttercream
Usually, the buttercreams are quite heavy but if you are looking for a fresh and light solution then you should totally try the recipe of lemon buttercream. It is perfect to go with the heavy flavour of chocolate cakes and gives a uniquely refreshing twist to it.
What You Need
1 cup softened butter
1 tablespoon of lemon zest
5 cups of powdered sugar
1/4 cup of fresh lemon juice
Yellow food coloring
How to Make It
In a mixing bowl, take butter and lemon juice and start beating them until fully combined.
Now, start adding the powdered sugar one cup at a time slowly. Mix it on low speed until the mixture becomes creamy.
Now, add lemon zest and one drop of yellow food coloring.
Now, mix it well and check the consistency. You can add more powdered sugar to make this buttercream thick.
Coffee Buttercream
To all the coffee lovers out there, it is the time to make buttercream in flavour of coffee. This is going to be one fun recipe and the mocha frosting with a lot of interesting ingredients is going to become your favorite type of buttercream recipe in no time.
What You Need
1/3 cup of softened butter
1 ½ cup of confectioner's sugar
1 tbsp of strong brewed coffee
1 tbsp of unsweetened cocoa powder
How to Make It
Take a small bowl and add confectioner's sugar and cocoa powder in it and stir them together.
In another bowl, start beating the butter until it becomes completely soft and creamy.
Now add sugar and cocoa mixture into the butter and beat them together by scraping off the bottom of the bowl too.
Finally coffee and give it a good mix until the mixture becomes soft and fluffy. Your coffee buttercream is ready now.
Chocolate Fudge Buttercream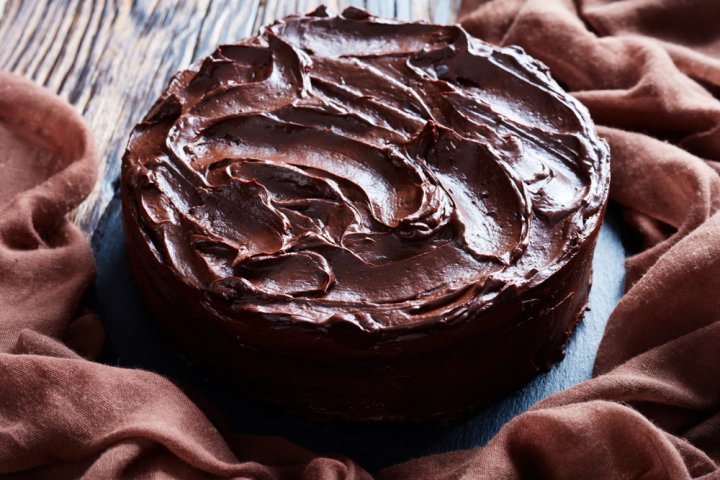 Who does not like chocolate buttercream or any other recipe made out of chocolate. But this time, we found a unique chocolate fudge buttercream recipe which is rich, creamy and a bit different from traditional chocolate buttercream. You should totally prepare it for your chocolate cake.
What You Need
180 gm of unsweetened chocolate, melted and cooled
4 ½ cups of powdered sugar
6 tbsp of whole milk
1 ½ cups of unsalted butter
1 tbsp of vanilla extract
How to Make It
Take butter in a mixing bowl and beat until softened.
Now add powdered sugar slowly and mix well followed by melted chocolate in the bowl.
Finally add milk spoon by spoon and keep on beating the mixture. Stop until you get the right consistency.
Finally, add vanilla extract and stir for the final time.
Stiff Buttercream for Piping Flowers
Usually buttercream is prepared in form of soft and fluffy texture to be used as the frosting for cakes and cupcakes. However, this type of buttercream cannot be used for piping various designs to decorate the cakes. Hence, learn making this stiff buttercream to decorate cakes in the most convenient and definitely most delicious manner ever.
What You Need
4 sticks of unsalted butter
1 kg of powdered sugar and 1 tsp salt
1/4 cup of pudding mix/cornstarch
1/4 cup whipping cream
Vanilla extract and almond extract
How to Make It
Place butter in a mixing bowl and beat with paddle attachment for 30 seconds.
Now add salt, whipping cream and cornstarch/pudding mix slowly into butter mix and start beating again.
Add half amount of the sugar and beat and then add the remaining half and mix again.
Add vanilla and almond extract.
You can adjust the amount of whipping cream to maintain the stiffness of the mixture. It is ready to use now.
Caramel Buttercream
Caramel definitely sounds like an alien flavor for buttercream frosting. However, when you will try this buttercream, you will realize that how amazing it tastes. Also, it is a great recommendation for layered cakes and special cupcakes too. Prepare this buttercream on holidays and woo everyone with your cream skills.
What You Need
150 gm of butter at room temperature
150 gm of icing sugar
150 gm of caramel sauce(ready-made)
How to Make It
Cut the butter into small cubes and then beat them with the help of an electric mixer until it becomes completely soft.
Add the icing sugar 1 tablespoon at a time and beat the mixture for a while.
Once the butter and icing sugar are completely mixed together, you can add the caramel sauce into this mix.
Stir for the final time and your caramel buttercream is ready to use now.
Important Tips for Making the Best Buttercream Ever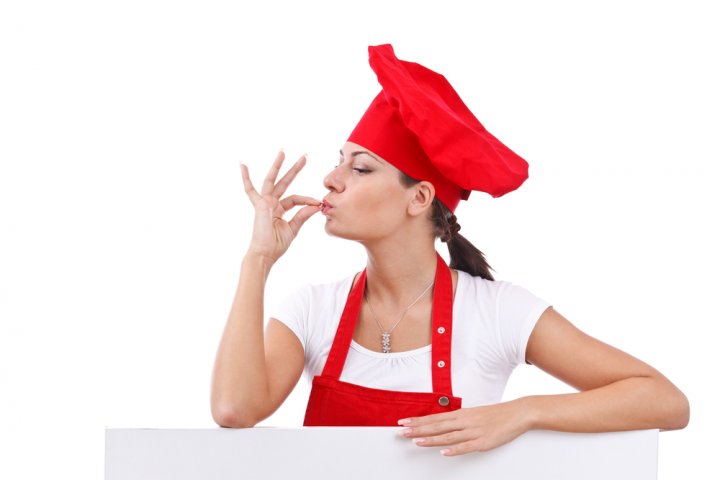 Making buttercream might seem like an easy job but the beginners in desserts making definitely find it a bit tricky to manage. Especially the Swiss buttercream, as it requires some technique and tips to prepare. So, we are offering you some of the most important tips to remember to make the best buttercream ever.
Use Best Quality Butter (Must)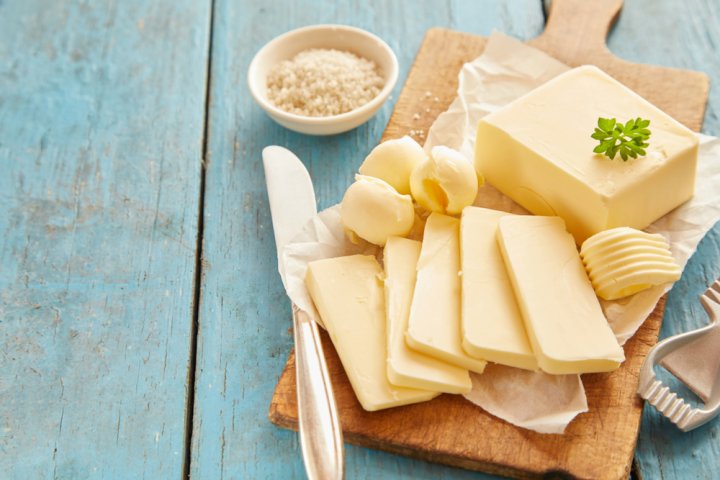 In order to make fluffy buttercream frosting with just the perfect taste, you need to focus on the ultimate hero ingredient which is obviously Butter. All kinds of butter are different and hence provide different outcomes. Amidst this dilemma, you can go for homemade butter to maintain the right kind of quality as well as homemade taste too. Or simply go for a high-quality butter to prepare high-quality buttercream.
Mix 2-3 Flavors Together for Experiments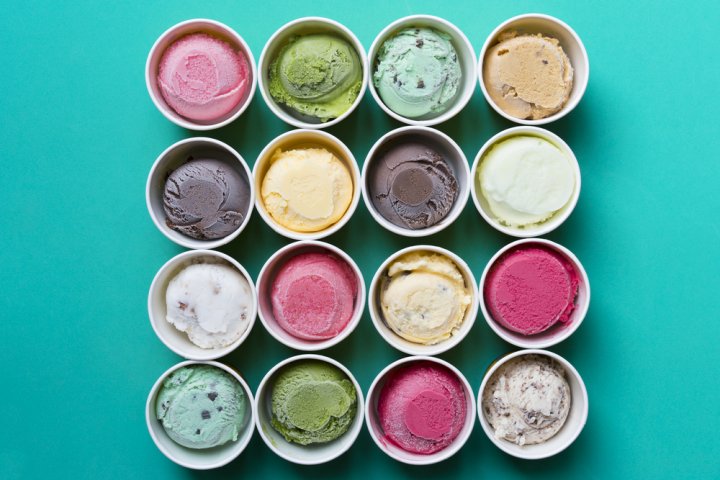 When you have finally gained some confidence in the art of making delicious buttercream, it is time for you to start experimenting with the flavours. The best way to do so is by mixing two or three types of buttercreams together or maybe you can use some of the key ingredients together to make an entirely different flavour. Example – Coconut + Chocolate
Use Nuts for Crunch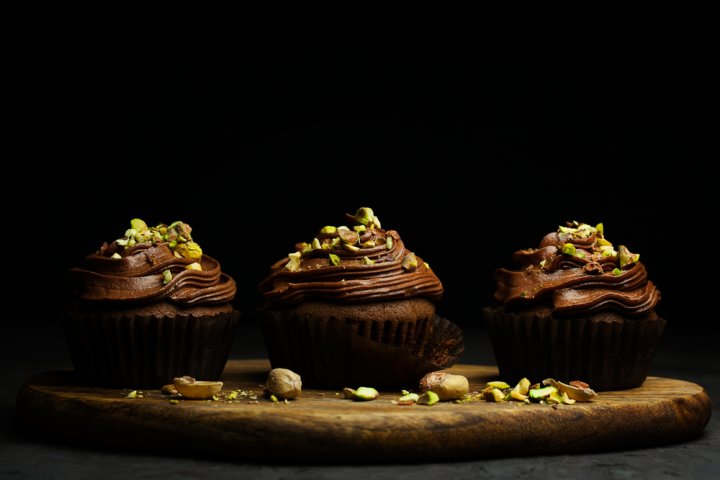 Instead of the sprinkles and chocolate chips, you can use dry nuts to add some crunch in the buttercream. After all, who doesn't want a bit of surprise in their buttercream? Cashews and almonds can be finely chopped to mix in any kind of buttercream. While you can also use walnuts or macadamia nuts for the mind-blowing surprise crunch in the buttercream.
Prefer Fruit Powders for Amazing Flavors
So, now that you have finally learnt how to make cake buttercream, you can move on to the next step of the creation process. Dried out ground fruit in powder form can be used to create amazing flavours of the buttercream. This way, you won't have to worry about the texture of the buttercream either.
From our editorial team
Make Your Own Delicious Buttercreams
If you love cooking, then you're going to enjoy preparing all of these recipes. Even if you're not much into cooking, these recipes are simple to make which can be mastered after trying a few times. Try making all the flavours and impress your family and friends with this delicious dessert!