Why You Shouldn't Skip Breakfasts?
Breakfast Lowers the Risk of Diabetes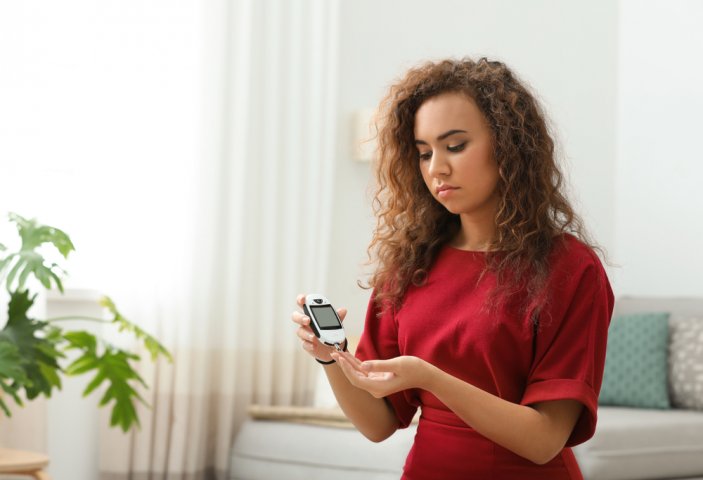 The very first reason that you should include healthy breakfast for kids is that, it is proven to lower the risk of diabetes. It has been shown that missing breakfasts can cause chronic insulin resistance which is the main cause of type 2 diabetes. An empty stomach till the lunch can drop insulin levels in your body which is further spiked by the heavy lunch. Such a surge can cause insulin imbalance which ultimately leads to diabetes.
Helps in Stopping Weight Gain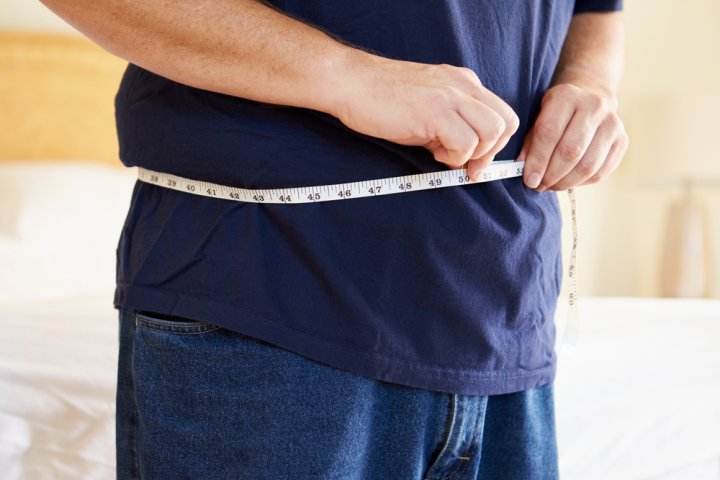 Morning is when your blood sugar levels are low and you need a good wholesome breakfast to energize your body. Missing breakfast can make you feel lethargic and hungry hence you tend to eat more in your lunch. Eating too much in one sitting leads to weight gain which then leads to various health issues. So, make sure that you never skip your breakfast if you want to keep your metabolism and weight loss rate high.
Improves Memory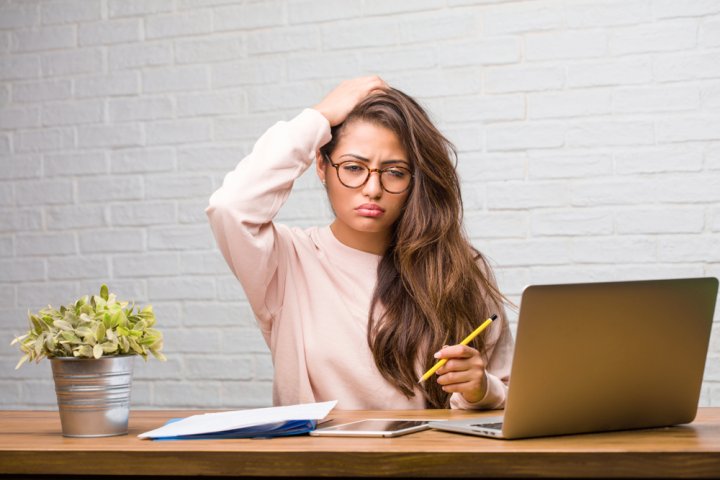 Your breakfast should be a good mix of fruits and vegetables as they can boost your brain functioning. This ultimately results in having a good memory too. This is proven that kids who eat breakfast are mentally stronger and sharper than those who do not eat breakfast. Make sure that your breakfast should have low fat and protein as it improves concentration levels which helps you in staying productive all day long.
Lower the Risk of Heart Diseases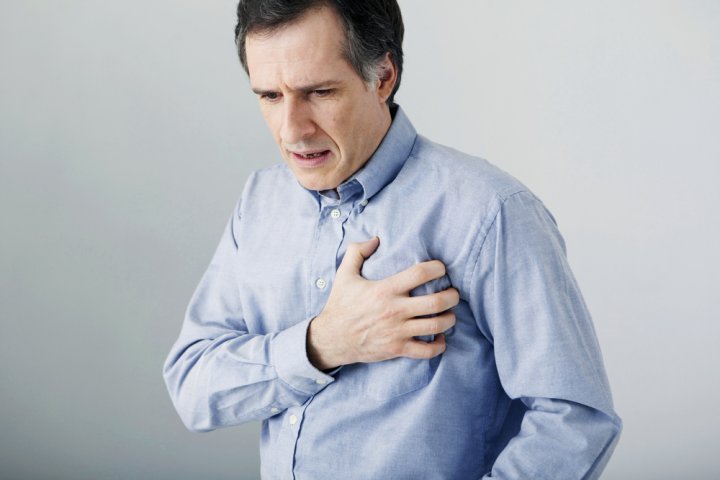 Breakfast can play a major role in staying away from heart diseases. Skipping breakfast can lead to multiple health issues like high blood pressure, obesity, high cholesterol. All of these are the main causes of various heart risks and can increase it up to 27% in your body. Missing breakfast in your diet leads to heavy lunch which can clog your arteries too leading to even heart attacks.
Healthy Breakfast Ideas for Kids
Oats Idli
Give a nice twist to the usual Idli recipe by incorporating oats in it. This way you can prepare tasty as well as healthy breakfast for your kids at home. You can check out this oats idli recipe right below.
What You Need
1 cup oats and ½ cup rava
1/4 cup curd and 1 cup water
1/2 tbsp lemon juice and ½ tsp soda
2tbsp carrot grated and ¼ tsp mustard
1/2 tsp cumin and 1 pinch hing
1/2tsp ginger grated and 4 cashews split
6 curry leaves and 2tbsp coriander leaves - chopped
1 green chilli chopped and 1-2tbsp oil
Salt to taste
How to Make It
For preparation make coarse powder of oats and set aside.
Now heat oil in a pan and add mustard and cumin. When they heat up add curry leaves, hing, ginger and curry leaves and saute for a while.
Now, pour rava and fry until it becomes aromatic followed by oats'. Add salt and fry this mixture until it turns aromatic then set aside to cool down.
Pour water and curd in the above mix and make a thick batter to set aside. Meanwhile steam water in steamer and grease idli plates with oil.
After 10 minutes when batter becomes slightly thick, add lemon juice, grated carrot and coriander leaves and mix well. Make sure the batter have right consistency to make idlis.
When water in steamer gets hot, sprinkle ½ tsp soda to the batter but do not over mix.
Fill idli plates with batter and put into steamer. Steam for 10 minutes or more and then serve hot with chutney or sambar.
Quick Vegetable Appe
If you are looking for easy breakfast idea for kids to make then you can pick this quick vegetable appe recipe here. This is so simple and can be prepared by kids on their own too.
What You Need
Chopped spinach, grated cabbage and grated carrot – 2tbsp each
1 cup readymade idli batter and ½ tsp slit green chillies
salt to taste and oil for greasing
How to Make It
Take a large bowl and combine all the ingredients mentioned above.
Meanwhile heat the appe mould and do not forget to grease it with a little oil.
Take spoonful of batter and pour into each mould and cook them on medium flame until each side turns golden brown.
Repeat the above mentioned step until all the batter is used. Cool the appes and enjoy them with tomato ketchup.
Carrot Oats Dosa
You would have tried various types of dosa earlier but carrot oats dosa is the healthiest of them. This is a perfectly healthy breakfast for kids which tastes amazing and gives a wholesome feeling too.
What You Need
1/2 cup moong dal and ½ cup oats
2 carrots finely grated and sesame seed oil
Ground cumin seeds and chaat masala – ¼ tsp
Pinch of Asafetida and salt to taste
pinch of black pepper powder and finely chopped coriander leaves
How to Make It
Wash moong dal until water becomes clear then set aside. Also, dry roast oats until they turn slightly golden.
Soak both moong dal and oats in fresh water for 30 minutes. Then grind both to make a fine paste.
Add ground cumin seeds, asafetida, chaat masala, salt and black pepper in it and stir well.
Mix coriander leaves and grated carrot and make the consistency of the batter to that of pancake like.
Heat a skillet and brush mild oil on it then pour a ladle full of batter on the middle of it then spread the batter to make a full circle.
Sprinkle some oil and cover it to cook for 2-3 minutes then flip and cook for 2 minutes more. Serve with curd or chutney.
Paneer Bhurji Rolls
If your kids are too picky to eat anything then you can rely on such kind of healthy breakfast for kids Indian like paneer bhurji rolls for their appetite. It is easy to make and perfect for their tiffin too.

What You Need
1 cup whole wheat flour and 200grams crumbled paneer
Kasuri methi and cumin seeds – 1 tsp each
Turmeric powder and coriander powder – ½ tsp each
2 medium onions and coriander leaves – finely chopped
1 large tomato finely sliced and 2 green chillies split
1/2 tsp garam masala and chaat masala as per taste
2 tsp oil and 1tsp clarified butter
Salt to taste
How to Make It
To make the dough knead whole wheat flour with water and salt then cover and keep aside.
Knead the dough and divide into 10 equal portions then roll out each dough to their maximum thinness, cook on preheated griddle and set aside.
For the filling, mix oil and butter in a kadai on medium flame and as they get heated, add cumin seeds.
When cumin seeds splutter, add onions and green chillies and saute until they turn golden brown then add tomatoes.
Cook the mix until no moisture is left then add coriander powder, turmeric powder, garam masala, chaat masala and salt. Give it a good mix.
Add kasuri methi leaves and cook for a while followed by crumbled paneer then cook for 2 minutes then turn off the flame.
To make rolls, divide the filling in 10 equal portions.
Take a phulka and apply some butter on it then place filling on end and start rolling like swiss rolls. Enjoy the rolls with mint chutney.
Uttapam
Also known as the Indian version of pancakes, Uttapam is a popular South Indian recipe loved by all. You can enjoy it in breakfast with your kids as it is easy as well as quick to make.
What You Need
Readymade idli batter made previous day and 2tbsp vegetable oil
1 cup chopped tomatoes, spinach, onions and cilantro
1/2 cup grated carrots
How to Make It
Heat a skilled and add some oil on it.
Now spread a ladle full of batter on the skillet but make sure it is not so thin like a dosa.
Sprinkle chopped and grated veggies on it then cover and cook for 2 minutes.
Remove the lid and cook for another 2-3 minutes. Serve with chutney of your choice.
Tomato and Cucumber Sandwich
Kids love sandwiches and with this healthy breakfast for kids you can turn them into a healthy recipe too. In fact, you can pack it in their tiffin for lunch and we are pretty sure that they are going to love it.
What You Need
4 slices of brown bread and 2 tsp butter
4tbsp of hung curd and ½ tsp red chilli flakes
1/2 tsp pepper powder and black salt as desired
Salt and chaat masala as per taste
1 tomato, 1 medium onion and ½ cucumber - sliced
How to Make It
Remove the edges of bread and apply soft butter on them.
Now apply hung curd on them then sprinkle all the spices on it.
Now place onion, cucumber and tomato on it and sprinkle all the spices again.
Cover with another slice of brown bread and serve with ketchup.
Corn Poha
If you are looking for breakfast ideas for picky kids then we have the perfect recommendation for you. We found this recipe where the chef has given a nice twist to regular poha and kids are going to love this unique recipe.

What You Need
1/2 cup boiled sweet corn kernels and 1 ½ cups thick beaten rice (poha)
1tbsp oil and 1tsp mustard seeds
1/2 cup finely chopped onions and 1tsp slit green chillies
1/2 tsp turmeric powder and 2 tsp sugar
2tsp lemon juice and 2tbsp finely chopped coriander leaves
2tbsp milk and salt to taste
For Topping: chopped tomatoes, chopped onions, sev – ¼ cup each
How to Make It
Wash poha and drain the excess water and set aside.
Take a deep pan and heat oil and add mustard seeds.
When seeds splutter, add onions and saute for 1-2 minutes followed by sweet corns and then saute for 1 minute again.
Add poha and mix well then cook for 1 minute. Now add all the spices, sugar, lemon juice and coriander leaves and mix well.
After cooking for 1-2 minutes, add milk and mix well.
Serve poha with tomatoes, onions and sev.
Other Quick Breakfast Ideas to Try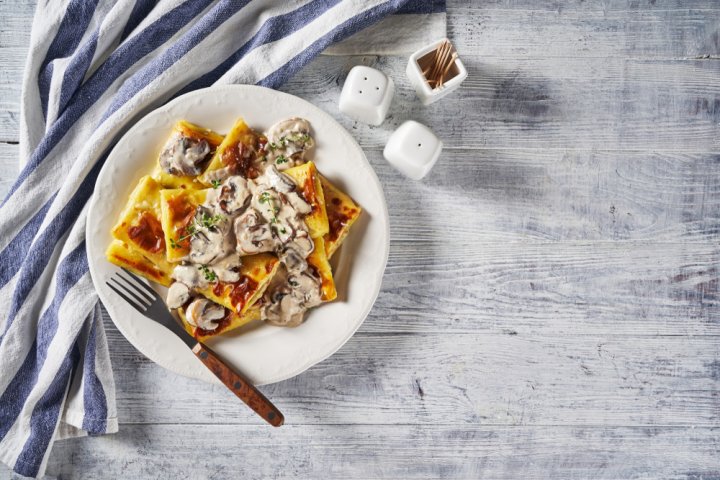 We tried to find the perfect mix of healthy and tasty breakfast recipes for you and your kids. This can be such a struggle to prepare tasty breakfast quickly before your kids leave for school. If you cannot manage to make the recipes mentioned above then we have some instant ideas that you can try. This won't take you long and your kids can eat well too.
Fruit Mix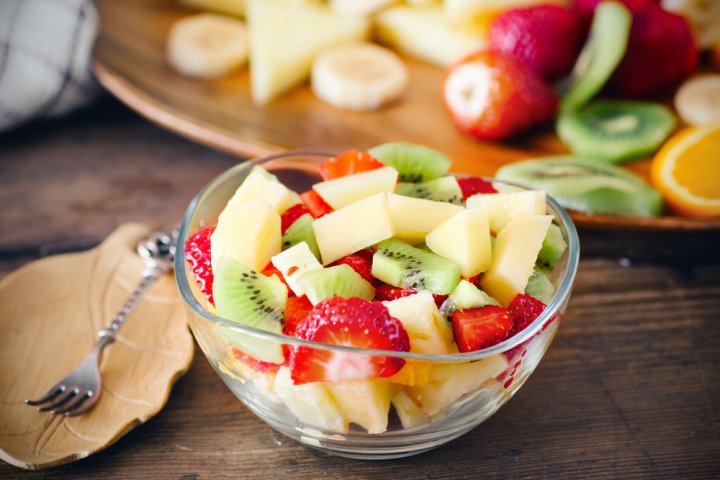 If you are looking for an option of healthy breakfast for kids before school then fruit mix is here for your rescue. All you have to do is cut different types of fruits in cube-shaped pieces and mix them together to form a nice fruit chaat. You can also add fresh cream in it for giving it a nice and tasty twist. It can be prepared quickly and it is quite healthy for your kids too.
Instant Packs
It can take too long to prepare the batter for various recipes which are quite healthy for the kids. You can instead go for the instant packs available in the market to prepare the batter for the recipes. For example, you can easily find instant idli, instant dosa, instant khaman mix and more of such recipes in the market. This can easily reduce your time in the kitchen and your kids won't be late for school.
Butter Toast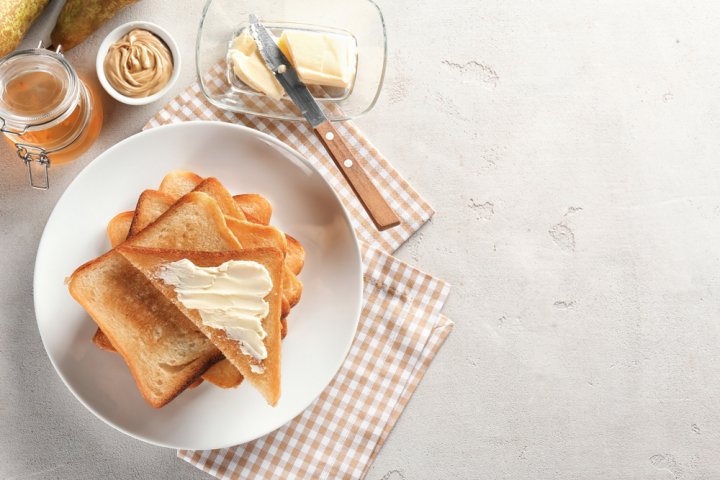 Another healthy breakfast for kids that you can prepare instantly is butter toast. Make sure that you use brown bread instead of white when you prepare toasts out of them. You can use the toaster for it and set the timer to prepare the toast. Apparently, you can give it a nice twist by using jam or fresh cream instead of butter to apply on the toast.
Cereal/Muesli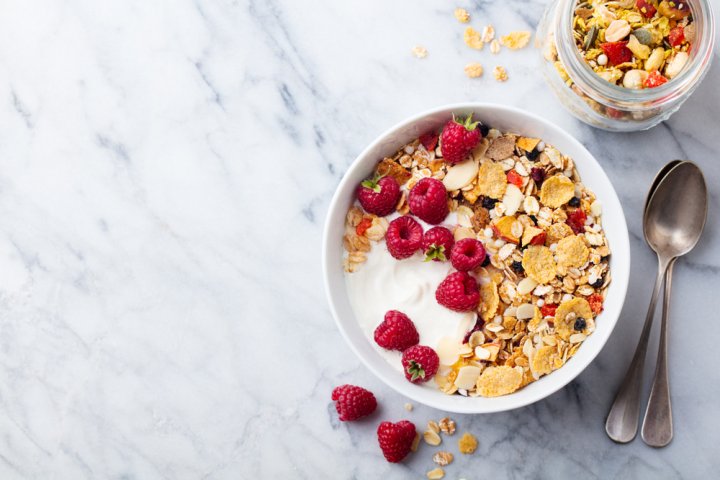 Cereals are a healthy option you can use to prepare breakfast for the kids. Thankfully, there are a lot of flavors available in the market so even the picky kids won't be able to find an issue in eating cereals. You just need to pour them in the milk and your kids can enjoy this delicious and healthy breakfast at home. This won't even take any efforts from your side too.
From our editorial team
Breakfast: The Most Important Meal of the day!
Breakfasts are an important food in a child's diet. After a long night's sleep, their system needs fuel to reenergize their cells and power on through the day. So, its better that you make sure they had a proper breakfast complete with protein, carbohydrates and fats. While cereals and fruits work in a pinch, make sure they have a complete breakfast to get all the nutrients for the day. It is also a perfect opportunity to get started on your kids' fruit and vegetable quota of the day. Healthy breakfasts can also be made in an instant not having to slog in your kitchen. Use our guide as your inspiration for your breakfasts.