Why Prepare South Indian Dishes for Breakfast
South Indian Food is Considered Healthy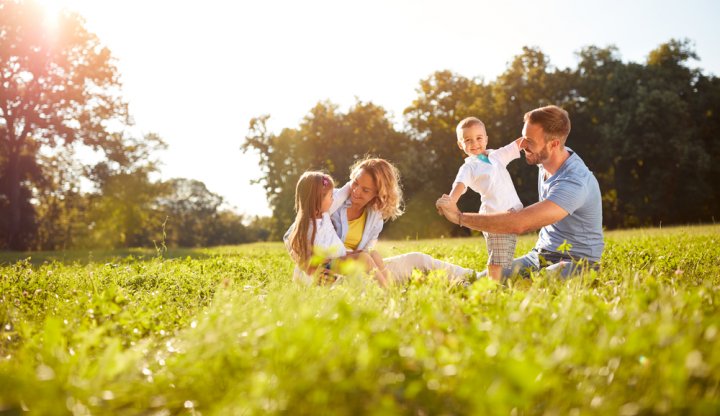 South Indian food is considered healthy because almost all its dishes are made with rice.

It is also said to enhance the vitamin B content of the food. Mostly, many of the dishes are steamed which makes them low on fat. The food is also easily digested. The batter of idli and dosa also contains a mixture of dal and rice which makes a good combination of amino acids. Idlis are mainly made from fermented rice and are a rich source of carbohydrates and protein. It is said that the fermentation process increases the bioavailability of proteins.

Additionally, most of the dishes are combined with sambhar. Sambhar is a dish which is full of fibres and is high on protein. It is full of antioxidants and is again easy to digest. Sambhar is said to have weight loss benefits as well.
It is Easy to Cook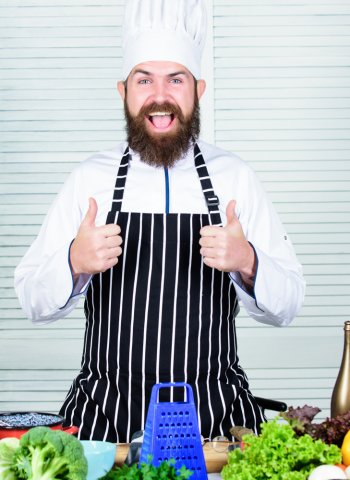 South Indian food is not only healthy but is also easy to cook. Most of the items require a rice batter to cook. If the batter is ready, then it barely takes 15 to 20 minutes to cook. Thus, it is a great item for breakfast as you usually have less time in the morning.

You can make the batter yourself or even get it from a grocery store. Batters are usually easily available. When it comes to coconut chutney, it can be prepared in advance as it stays fresh for 2 to 3 days if refrigerated.

Apart from that, sambhar can be cooked overnight and consumed the next day. If you have extra time then cook it fresh in the morning as it does not take so much of time. With a little bit of advanced preparation, you can have yummy and delicious breakfast every day.
South Indian Food Ingredients are Easily Available

South Indian food does not require elaborate ingredients. It can be cooked with basic ingredients like rice, lentils and coconut. These things are easily available anywhere in India. You can also order them online from amazon.com or bigbasket.com.

Thus, you can stock them and make your healthy breakfast. There are a lot of companies which provide pre-cooked South Indian meals as well. You can try them too but we recommend making it fresh from scratch. Meals that are freshly made have better nutrients and help the body more.
Check Enough YouTube Videos Before Starting to Cook a New Recipe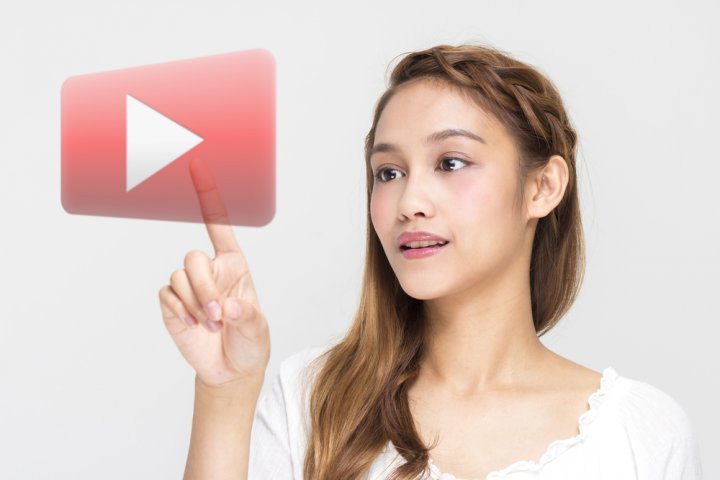 If you are a beginner at cooking or are trying a new recipe, then make sure to watch YouTube videos of the procedure. It will give you a better idea of the quantities and you will be less likely to make mistakes. In any recipe, the flow of cooking is very important.

Hence, it is important to add a particular ingredient first and a particular ingredient last. If you see a video, you are less likely to jumble it up. Also, every recipe has 2-3 different ways of cooking. Browsing YouTube videos will help you decide which way you want to cook.

Do not forget to make a list of the ingredients after watching the video. You can also choose to save the recipe so that you do not have to waste your time searching for it. It is a good idea to try the recipe on your holiday instead of rushing it during a workday.
10 Healthy South Indian Breakfast Recipes to Cook
Onion Rava Dosa
Onion Rava dosa is a wonderful breakfast dish which can also be eaten as lunch. If you really like it, then you can pack it up for your lunch as well. Check out the recipe below.
Ingredients
1 Cup Rava (semolina)
1 Cup Rice flour
3 Green chillies, chopped
1/2 inch Ginger, grated
1/2 tsp Black pepper
1/4 tsp Cumin seeds
A pinch of Asafoetida
3 Onions, finely chopped
3 tsp Cashew nuts (broken), roasted
To taste Salt
Oil
Method
Mix the rava and rice flour with water. Stir it and form a proper batter.
Add cumin seeds, salt and asafoetida.
Leave it aside and keep it in a warm place to ferment.
Meanwhile, chop the onions, green chillies, cashews, ginger and black pepper. Put them all in one bowl.
Take a flat pan and heat it. Grease it with a spoon of oil.
Add some water in the batter and mix it well.
Take some batter and spread it on the middle of the pan. Spread it an outward spiral motion.
Sprinkle the onion and chilli mixture on it. Dot the edge with oil and cook until golden brown.
Use a spatula and carefully fold the dosa and remove from the pan.
Serve with chutney and sambar.
Idli
Idli is a steamed, soft and savoury cake made of fermented rice and lentil batter. It is most famous of all south Indian breakfasts and is available at all homes. The fact that it is vegan and gluten-free makes it ideal for everyone.
Ingredients
3 cups rice - preferably par boiled (sela)
1 cup split and husked dhuli urad
2 tsp salt
Method
Soak the rice and lentil in separate vessels. Keep is soaked for 5-6 hours.
Grind the lentil to a fine batter. Grind the rice to a coarse batter.
Mix both the batters and add salt to it. Add enough water to make a consistent batter.
Leave it overnight in a warm place to ferment it to a spongy batter.
Steam it in an idli steamer and serve hot.
Buttermilk Sambar
Sambhar is filled with the goodness of nutrients. It can be consumed with dosa or idli but can also be consumed alone. Check the recipe below.
Ingredients
For the vegetables:
2 Tbsp coconut oil
1/2 tsp turmeric powder
1/2 tsp red chilli powder
200 gms bhindi, chopped
Salt
2 Tbsp tamarind extract
5 small whole brinjals, slit into half
For the sambar paste:
2 Tbsp urad dal
2 Tbsp tuvar dal
1/2 Tbsp cumin seeds
1/2 tsp fenugreek seeds
1/2 Tbsp coriander seeds
1/2 Tbsp black pepper
4-5 garlic cloves
Ginger
1/2 coconut, grated
1/2 Tbsp turmeric powder
1/2 Tbsp red chilli powder
Sea salt
For the base:
2 Tbsp coconut oil
3 Tbsp sambar paste
2 Tbsp tamarind extract
1 piece of jaggery
Little salt
200 ml buttermilk
For the tadka:
2 Tbsp coconut oil
5 Kashmiri red chilli
1 Tbsp mustard seeds
Few curry leaves
Sea salt
1 Tbsp coconut, grated
Method
For the vegetables:
Add turmeric powder, red chilli powder and coconut oil.
Add the chopped bhindi, salt and tamarind extract. Add a bit of water and cook.
Add brinjals and cook them half. Turn off the fire and keep it aside.
For the paste
Take a pan and dry roast the urad dal, tuvar dal, cumin seeds, fenugreek seeds, coriander seeds, black pepper, garlic, ginger, coconut, turmeric powder, red chilli powder and sea salt.
Grind all the ingredients and form a paste. Add water if necessary.
For the base
Add coconut oil in a pan with the sambar paste. Add water if needed and cook till it starts to leave oil from the sides.
Add tamarind extract, jaggery and salt. After that, add buttermilk gradually and stir properly.
Add the vegetable and cover the lid and let it cook.
For the tadka
Add coconut oil, kashmiri red chilli, mustard seed and curry leaves in a pan. Cook until they crackle.
Add a pinch of sea salt and grated coconut. Mix properly and add it to the sambhar.
Medhu Vada
It is again a crisp south Indian snack which can be had during breakfast. It is easy to cook and is best had with coconut chutney and sambar. Check out the recipe and try making it yourself.
Ingredients
1 cup split soaked (4-6 hours) husked black gram (dhuli urad)
1 tsp salt
1/4 tsp asafoetida
1/4 tsp powdered black pepper
1 tbsp chopped coriander leaves
1 tsp finely chopped ginger
1/2 tsp finely chopped green chillies
Any oil for frying
Method
Drain the dal and grind to a smooth paste.
Add salt, asafoetida and black pepper to the mixture. Stir it well to make it fluffy.
Add coriander, green chillies and ginger to the mixture.
Heat the oil for a while and then check by adding a drop of the mixture. If it floats up, then you are all set to cook.
Shape the daal mixture in to flat rounds and add a hole in the centre. You can do this with a help of a bowl.
Fry it on high flame in the beginning and then low flame until it turns brown and crispy from both the sides.
Take the vadas out and then drain the oil with a tissue paper.
Serve hot with coconut chutney and sambar.
Idiyappam
Idiyappam is an authentic south Indian dish and is totally healthy. It is served with vegetable curry or stew. But you'll need an idiyappam maker for this recipe.

Ingredients
Rice Flour – 2 cups
Warm Water – 1.5 cups
Salt
Grated Coconut – 3/4 cup
Sugar – 1 tsp
Method
Mix rice flour and salt in a big bowl.
Add warm water to it and knead a dough. Make sure it is not sticky.
Add a dab of oil inside the idiyappam maker and fill it with dough. Close it tightly.
Also, apply oil to the idli plates and add the dough in it. Also, grease the steaming plate and add dough in it.
Garnish it with sugar and coconut. Let it steam for 10 minutes.
Serve with curry of your choice.
Ven Pongal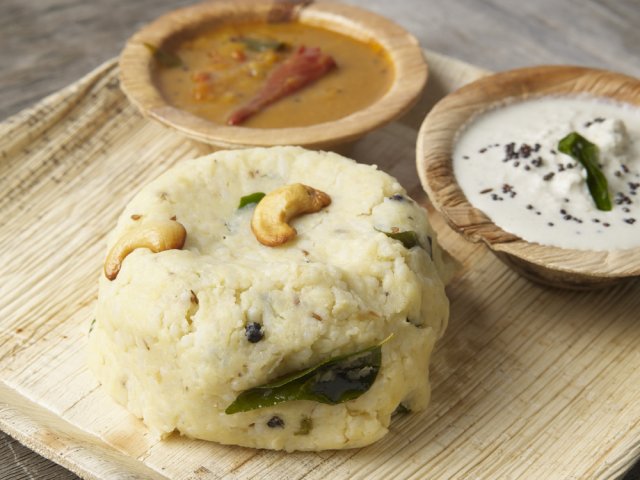 Ven Pongal is a traditional south Indian breakfast. It is healthy and delicious. It can be eaten with sambar and chutney both.
Ingredients
1 cup rice
1/2 cup yellow moong dal
1 tsp black pepper
1 green chilli
1 ginger
1 tsp cumin seeds
4 cup curry leaves water
3-4 cashew nuts
200 gram ghee
To taste salt
Method
Pour 100 gm ghee in a pressure cooker. Add moong dal and rice to it as well.
Fry it for 2-3 minutes.
Add water and salt to it.
Close the cooker and cook it until 3 whistles.
Add the remaining ghee with black pepper, green chilli, ginger, cumin seeds, curry leaves and cashews to a pan.
Fry it for a minute and then pour it on the rice and dal mixture.
Serve it with sambar and chutney.
Puttu
Puttu is the most famous and traditional breakfast of Kerala. It is also called rice cake. Try this one for your breakfast.
Ingredients
Two cups of rice powder
Half cup of grated coconut
Salt to taste
Method
Mix the rice powder with water and salt in a large bowl. Mix it properly.
Add water in a pressure cooker and bring it to boil.
Meanwhile, add the rice flour paste and grated coconut in a puttu maker.
Place the puttu maker on the nozzle of the pressure cooker and allow it to steam.
Steam the puttu for 5 minutes. Push out the rice from the puttu maker and serve it with chana curry or bananas.
Mysore Bonda
Mysore Bonda is not as healthy as other recipes but it is one of the most popular recipes. It is fried and is normally consumed with coconut chutney. Check the recipe out.
Ingredients
½ cup urad dal
1 to 1.5 tbsp rice flour
½ tsp crushed black pepper
½ inch ginger, finely chopped
1 green chili, chopped
Chopped coconut
Curry leaves, chopped
A pinch of asafoetida
Salt
Water
Oil for frying the vadas
Method
Soak the urad dal overnight. After that, grind it in a mixture until they become smooth and fluffy.
Mix the batter and all the other ingredients in a bowl, except for oil.
Meanwhile heat the oil in an another vessel.
Shape the batter like a ball and then slide it into the oil.
Fry in medium flame until they are golden and crisp.
Serve hot with coconut chutney.
Uttapam
Uttapam is a common south Indian dish. It is a thick pancake loaded with vegetables. It can also be called a variety of dosa and is super tasty. It can be eaten with coconut chutney and sambar. Some, also prefer it with coriander chutney.
Ingredients
Onion – 1/2 cup finely chopped
Tomato-1/2 cup finely chopped
Idli batter – 1/2 cup and a little more
Green chili – 1-2 minced
Ginger
Cooking oil
Method
Combine onion, green chilli and ginger. Add salt and mix it well.
Heat the tawa and pour the idli batter. Spread the batter in the dosa format but make sure it is thick.
Sprinkle the onion mixture on the batter and press it with a spatula.
Dot the uttapam with oil. Flip it and cook it the other side as well.
Remove from the tawa and serve hot.
From our editorial team
Healthy and Tasty South Indian Breakfast
South Indian breakfast is considered nutritional due to the fact that most of the breakfast recipes are steamed and has lentils and rice. The fact that it also includes the fermentation process which now experts say is the best way for the body to absorb nutrients. The recipes are also easy to follow and hence even a beginner can ace it at the first try. Once you have the batter ready your breakfast is set for the next few days, which is very apt for the morning rush hour on workdays.