Why is Korean Skincare So Very Popular?
With innovative technology, combined with ancient traditions, Korean beauty, and skin care routine is getting more and more popular every single day. On an average day Korean women use more than 8 beauty or skin care products in order to keep their skin looking beautiful and healthy. It is a bit complicated to many people who have no time for all this, but you can make it part of your routine as it has almost the same things that you do on a daily basis.

The Korean skincare regime is all about layering and finding the right products for your skin, but if the steps involved faze you, remember Korea is a cold country where skin tends to dry more easily. So the number of products you'd require for, say winters in Delhi, will be a lot different than in the middle of summer on the coast. The humidity in a city like Mumbai will require you to drastically cut down on the layers of products applied to the face.

What you do need to take care of is choosing the right products and using them at the right time. Of course, you should always choose skin care products based on skin type, as products are different for dry skin, oily skin, sensitive skin, and combination skin. Keep in mind your age when you are choosing skin care products.
Four Golden Rules of Korean Skincare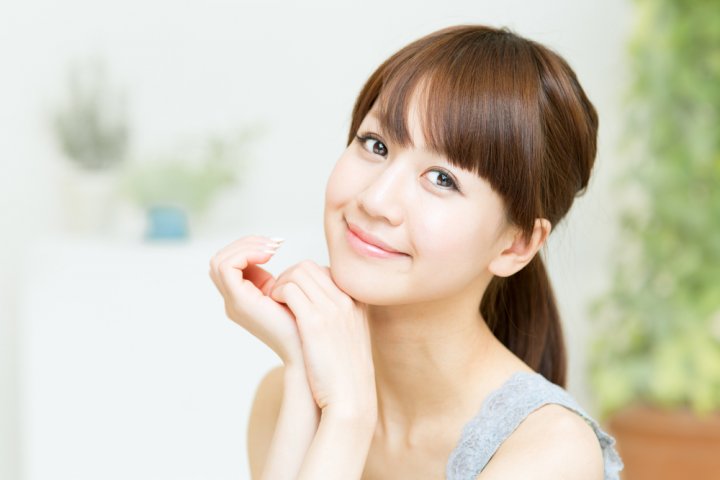 Here is the Golden rule of Korean Skincare routine that you need to follow and you will not have to worry about any skin issues like hyperpigmentation, acne, skin dullness, oily skin, wrinkles, dark spots or anything else.
Hydrate
One of the main important thing to keep in mind, whether it is Korean skin care or any other skin care routine is, you need to keep your skin hydrated. Never let the skin get dry completely. Just like you drink water, make sure to use water-based moisturizer for keeping skin hydrated.


Exfoliate
Skin cells shedding is a routine and it happens for every 30 days, but the process will be complete only when you remove the left out dead skin cells from the skin surface. Otherwise, the skin pores will get clogged. So, in order to do that you need to exfoliate the skin with the help of scrubbers.


Sun protection
Make sure to use sunscreen lotion or cream when you are stepping out of the house. You should also make sure to reapply it for every 2 to 3 hours if you are staying out for a very long time.


Eat and sleep well
Eating healthy food is a very important step in the skincare regime. You should not eat oily and unhealthy food as that can damage the skin. Along with food, a good night's sleep is also important to help the skin cells to regenerate. Sleeping on time every day can also prevent dark spots around the eyes.
The 10 Step Korean Skin Care Routine
Open Your Mind to Exotic Ingredients

It may be weird and exotic to use so many beauty and skin care products, but it is definitely worth to use them all as they all serve different purposes for your skin. There are numerous exotic cosmetic products such as snail mucous cream that is believed to reverse ageing. Bee proplis believed to have moisturizing properties. Placenta cream that is believed to possess healing and regenerative properties.
Korean skincare routine became immensely popular with the advent of k-pop serials and music. The Korean actors appearing in the programs are well-known for their glowing skin. However, to achieve such healthy skin one has to follow an elaborate regime that will reap amazing benefits. We have curated and provided an explanation about a 10-step Korean skin care regime that can be easily followed by anyone. Moreover, we have also suggested a list of Korean skincare products that are perfect for your skin.
1. Step One of Double Cleansing - Oil Based Cleanser
When it comes to healthy glowing skin, Korean women use a double cleanse method to remove impurities and makeup from the skin. Korean women opt for two types of cleansers – an oil-based cleanser and a water-based cleanser. An oil cleanser is considered to be the foundation of Korean skincare routine. For the double cleanse routine, an oil cleanser containing oils such as macadamia oil, jojoba oil, and grapeseed oil is gently massaged on to the skin to remove makeup and excess sebum. Only the oil has emulsified, they gently cleanse their face with lukewarm water.
Some of the best oil cleansers are:
Banila Co. - Clean It Zero Cleansing Balm, Nourishing
Be The Skin - Daily Complete Cleansing Oil
Holika - BB Deep Cleansing Oil
Mizon - No. 1 King's Berry Cleansing Oil
Aromatica - Natural Coconut Cleansing Oil
2. Step Two of Double Cleansing - Water Based Cleanser
For a second cleanse, a water-based or a foam cleanser is massaged onto the skin to remove any residual makeup from the skin. Always remembers to choose a low pH cleanser to retain moisture on your face. You can choose cleansers containing organic and natural ingredients like tea tree extracts, egg white, baking soda and much more.
Some of the best water-based cleansers are:
Koh Gen Do - Cleansing Water
Eco Your Skin - Oil To Foam Cleanser
Mizon - Egg White Bubble Cleanser
Aromatica - Tea Tree Balancing Foaming Cleanser
The Pure Lotus - Jeju Botanical pH Balancing Cleanser
3. Exfoliation
Either with the help of the granular creams or exfoliating tools, you can remove the dead skin cells or the dead skin surface or this skin care routine is called exfoliation. This is a very important step of your skin care routine as it is very important to remove dead skin cells in order to make sure that skin pores are open and breathing.

Skin sheds out the dead skin cells for every 30 days, but it will not be able to shed it out completely by its own. In Korean skincare routine, there are two types of exfoliation – physical and chemical. These exfoliants are comprised of ingredients such as black sugar, salicylic acid, and lactic acid. These ingredients help in cleaning the debris from the pores and also aids in the removal of dead skin.

Korean women often use a gentle, non-irritating exfoliator 2-3 times per week to promote cell generation and for a youthful glow. They commonly use gommage peels that allow dead skin to simply roll off with a mix of botanical and fruit extracts.
Some of the best Korean exfoliators are as follows:
Peach & Lily - The Good Acids Pore Toner
Femmue - Flower Infused Fine Peel
Ground Plan - Secret Soft Peeling Gel
Eco Your Skin - Butter Buffing Mask
Be The Skin - Non-Stimulus Face Polisher
Shangpree - Pore Tightening Mask
Holika - Gudetama Smooth Egg Peeling Gel
4. Toner
Usually, the toners are water-based liquids that are made using essential oils, water, and plant extracts and they help in a variety of ways to improve your skin care routine. Usually, toners will help in completing your skin cleansing process. In the process of removing dirt, makeup, sweat, and oil, you will use different kinds of cleansers. They will also contain some kind of essential oils and hence there are chances of some residue being left out.

Korean women use toners to balance out the skin's moisture and pH levels. They also choose toners with ingredients such as aloe vera, licorice and citric acid. These ingredients impart a subtle glow to your skin and balance out the skin's pH levels. One can choose from a variety of toners specifically used for acne prone skin, dry skin, oily skin, and sensitive skin.
Some of the best Korean toners are as follows:
The Pure Lotus - Essence with Lotus Leaf
Shangpree - Bitgoa Hue Essence Toner
Be The Skin - Purifying White Waterful Toner
Be The Skin - Botanical Nutrition Toner
Mizon - Aha & Bha Daily Clean Toner
Aromatica - Tea Tree Balancing Toner
Aromatica - Rosemary Refresh Toner
Frudia - Citrus Brightening Toner
Ariul - Aqua Blast Clearing Toner
Frudia - Green Grape Pore Control Toner
5. Essence
Once the cleansing and toning process is completed, you should now go for the essence. Does it sound like a new term? Many people may not have an idea about essence, but you might have heard about the serum.

The only difference between the serums and essence is the serum is concentrated and thick when compared to the essence, which is usually light weight and has a high water content. The main purpose of a serum is to moisturize the skin and plumps up your skin. Korean women prefer essences that are light-weighted and packed with a concentrated blend of hydrating ingredients such as hyaluronic acid, anti-aging ingredients such as rice and birch juice extract and complexion enhancing ingredients such as licorice and vitamin c extracts.
Some of the best Korean essences are as follows:
Peach & Lily - Wild Dew Treatment Essence
Ground Plan - Cell Power Energy Essence
The Pure Lotus - Essence with Lotus Leaf
Shangpree - Bitgoa Hue Essence Toner
Tosowoong - Propolis Brightening Essence
Primera - Miracle Seed Essence
Olivarrier - Dual Moist Hyaluron Essence
Mizon - Snail Repair Intensive Essence
The Pure Lotus - Essence Lotion with Lotus Leaf
6. Skin Treatments
Whenever you want to provide any kind of treatment to your skin, then night time is the right time. Usually, not many people have the habit of using a night cream. They just cleanse the face and go to sleep. But that can make your skin dry and dehydrated.

To ensure that your skin gets utmost care, Korean women use serums and ampoules. These products are formulated with active ingredients and are selected based on specific skin targets such as hyperpigmentation, firmness, dehydration and much more. Korean women customize their skincare and their beauty regime by adding and removing their desired products. The choose skin treatments that include ingredients such as soybeans, tea tree extracts, vitamin c, honey, and lotus leaf extracts.
Some of the best Korean skin treatments are as follows:
Miwaji - Miwaji Hyalu Serum Veil
Peach Slices - Citrus-Honey Aqua Glow
The Pure Lotus - Jeju Lotus Leaf Balancing Concentrate Oil Serum
The Pure Lotus - Lotus Leaf & Aloe Calming Serum
Mizon - Collagen 100
Mizon - Snail Repair Intensive Ampoule
Aromatica - Argan Intensive Hydrating Serum
Mizon - Hyaluronic Acid 100
Skin Inc. - Encapsulated French Pine Bark Serum
Tosowoong - Propolis Sparkle Ampoule
7. Sheet Mask
Sheet masks are usually full of vitamins and Hyaluronic acid and they help in keeping the skin hydrated for a long time. Sheet masks are quite different from the usual cream masks, which are applied and cleaned with the help of water. Sheet masks are soaked in serum and applied on the face.

You can remove the mask after 20 to 30 minutes and then massage the serum deep into the skin. You should just leave the serum on the face and you need not have to clean it. The serum penetrates deeper and gives you good moisturization. When you have no time for parlor or no time for skin care, then these masks are perfect.

Korean women are crazy about single-use sheet masks that are formulated with active ingredients such as cucumber, green tea, and rose extracts. These ingredients infuse your skin with concentrated essences making your skin glow from within. Moreover, these sheet masks are targeted for various conditions such as hydration, brightening, acne, anti-aging, illumination, and skin tightening.
Some of the best Korean sheet masks are as follows:
Shangpree - Marine Jewel Hydrating Mask
Dr. Dream - Dream Age Radiance Facial Mask
Eco Your Skin - Face Blanket Mask
The Pure Lotus - Soothing & Whitening Mask
Peach & Lily - Original Glow Sheet Mask
Atoclassic - Real Tonic Perfect Treatment Mask
Leaders - Insolution Mediu Amino Pore-Tight Mask
M Line from Mizon - Enjoy Vital-Up Time - Watery Moisture Mask
Tosowoong - Pure Blueberry Mask Pack
8. Eye Cream
Eye creams are very important to take care of the most sensitive skin under your eyes. The eye cream will make the skin look youthful and fresh. The skin under the skin glows and makes your beautiful eyes look more beautiful.

Korean women use eye creams for hydration, prevent dark circles, puffiness and prevent crow's feet. These eye creams are concentrated with beneficial ingredients such as honey, ginseng, lily, and aloe vera. They also use creams that have hyaluronic acid, retinol, and vitamin E and so on. So, when you are choosing an eye cream, you need to make sure that you are picking up the right cream.
Some of the best Korean eye creams are as follows:
Wish Formula - Bat Eye Mask
Eco Your Skin - Volufiline15 Eye Essence
Shangpree - Holiday Eye Mask Set
Atopalm - Moisturizing Eye Repair Serum
Mizon - Snail Repair Eye Cream
Aromatica - Argan Intensive Hydrating Eye Cream
Ground Plan - Deep Wrinkle Treatment Eye Cream
9. Moisturizer
Due to the climatic conditions or due to your skin care routine or due to your skin type, the water levels of your skin will evaporate and that causes dry skin. Dry skin can cause a lot of irritation and also some skin related issue. So, a moisturizer is used to balance the pH levels of the skin and make sure that the skin is always hydrated.

In simple words, a moisturizer that you choose is just like a glass of water for your skin and hence you need to pick the right water to make your skin look fresh. Moisturizers are available in many forms such as emulsions, gels, creams, and sleeping masks.

Korean women prefer moisturizers to seal in the treatments, plump up the skin and smoothes fine lines. They never forget to moisturize their face and well as their neck. They prefer moisturizers that contain bamboo, hyaluronic acid, centella asiatica, snail mucin, and green tea.
Some of the best Korean moisturizers are as follows:
E Nature Birch Juice Hydro Cream
Sunday Riley Tidal Brightening Enzyme Water Cream
3Lab Hydra Day SPF 20 Moisturizer
Pharmacy Honey Drop Lightweight Moisturizer with Echinacea Green Envy
Tatcha the Water Cream
Koh Gen Do All in One Moisture Gel
10. Sun Protection
Whether you stay in a place where the temperature is too high or low, sun protection is important. The temperature does not decide whether you need a sunscreen cream or not. There is always sun during daytime, whether it is too hot or less hot, and hence you need to make sure that you are protecting the skin from harmful UV rays.

Depending on the intensity of the sun, you can choose the SPF of your sunscreen lotion. Sunscreen is very important in any season as it also protects from skin cancers as well. Korean women consider sunscreen creams to be the Holy Grail of their skincare routine.

They make it a habit to wear sunscreen even inside their homes. They use sunscreens that contain titanium dioxide and zinc oxide. They also ensure to reapply it multiple times throughout the day. Moreover, they also prefer to choose creams and makeup products that contain SPF.
Some of the best Korean sunscreen creams are as follows:
Aromatica - Natural Tinted Sun-Cream
Lagom - Sun Gel
A'pieu Pure Block Natural Sun Cream
Goodal Mild Protect Fresh Sun Gel
Missha All around Safe Block
Cosrx Aloe Soothing Sun Cream
Earth's Recipe Waterful Sun Gel
Swanicoco Sunbrella
From our editorial team
Take it one step at a time, and personalise
If there is yet another rule of Korean skincare, it's personalisation. There is no one formula or number of products that fits all. Your skin changes as you age and is directly related to health and the weather, so you will need a different regime at different points in your life. Instead of buying everything you think you need at one go, introduce one or two products at a time, see how they behave on your skin and with each other. If a few steps are giving you the results you want, stick to that instead of rigidly trying to incorporate all the steps. Your skin is a living membrane and it will take some time to respond to new products. Respect this cycle instead of losing hope, or worse, subjecting it to an endless array of new products. As beneficial as the Korean regime is said to be, it's a process and not an instant, magical solution.