Reasons to Trek in Nepal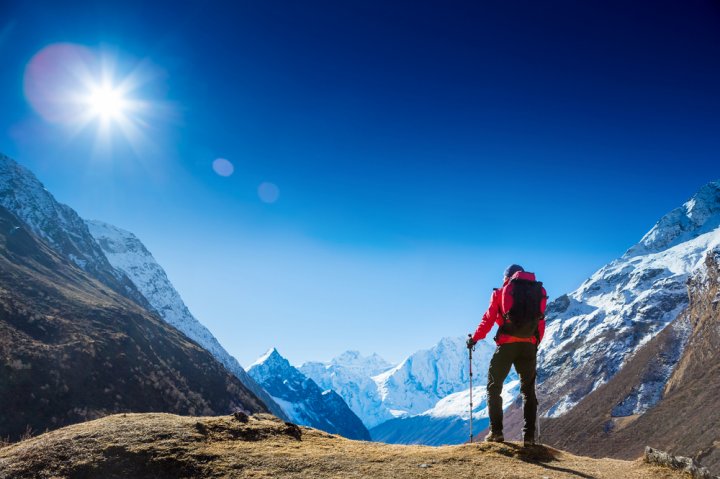 Best known as the Land of the Himalayas, Nepal hosts the world's largest mountain, the Mount Everest. Although the country doesn't boast a big area of land, it has unique cultural and topographical diversity. This makes this country a must-visit for trekkers, especially if the traveller is seeking solace in the natural world.

Eight of the World's Tallest Mountains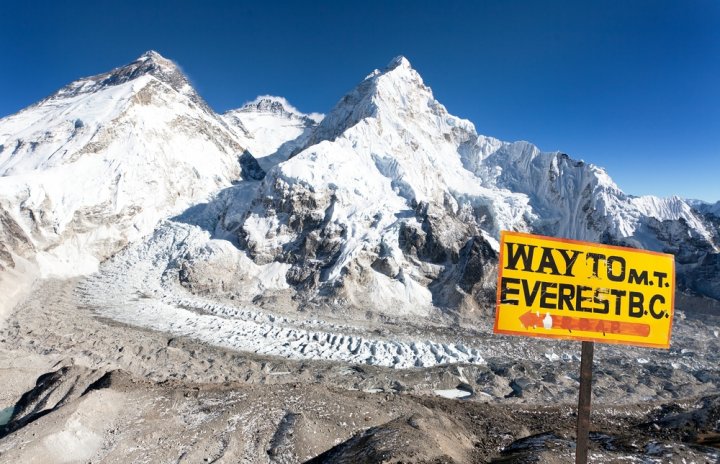 Nepal is located in the lap of the Himalayas. There are altogether fourteen mountains above eight thousand meters in the world and Nepal is home to eight of them (Everest, Kanchenjunga, Lhotse, Makalu, Cho Oyu, Dhaulagiri, Manaslu and Annapurna). If you are a trekker, you must visit Nepal and enjoy the adventures of these great mountains.
Comfortable Accommodation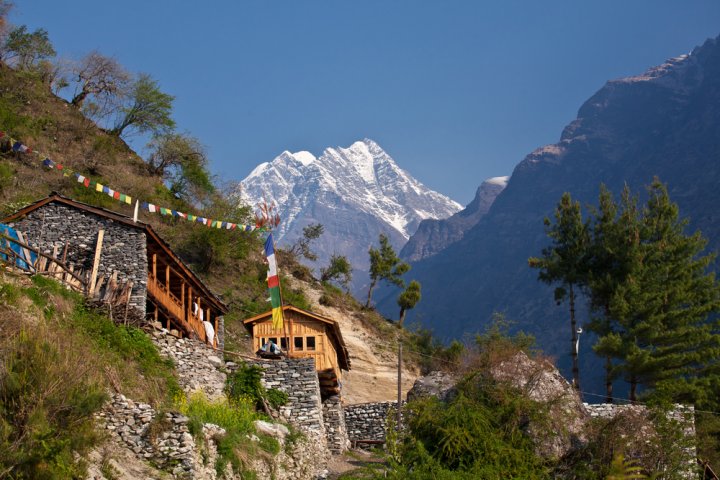 Accommodation is one of the first things that people try to find out before they choose a particular location. Coming to Nepal, you won't face the problem of accommodation. You can easily find homestays and lodges in Nepal. They are called teahouses and you can have a warm bed, fresh food and good bathrooms there.

Variety of Cultures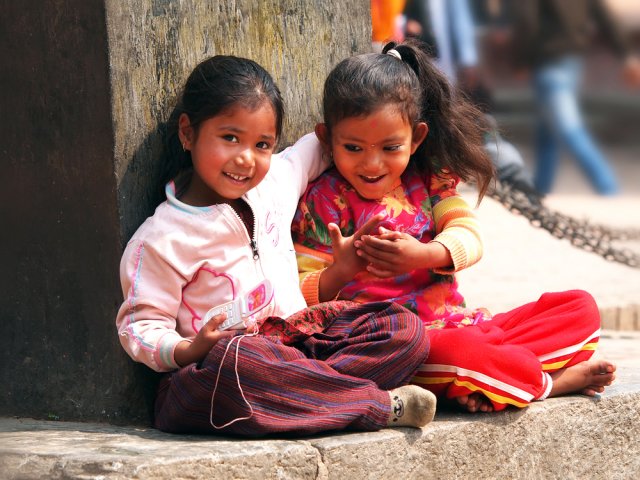 Despite being a small nation, Nepal is rich in diversity of geography and culture. Being home to numerous castes and cultures, you will be enthralled to be in the mix of such huge differences while you are trekking here. Nepal shares the border with China on the North and India on the other three sides. Hence, Nepal has become the junction of both nations. So, you can witness a variety of languages, costumes, ethnic groups, and foods in Nepal.
Pristine, Remote Lakes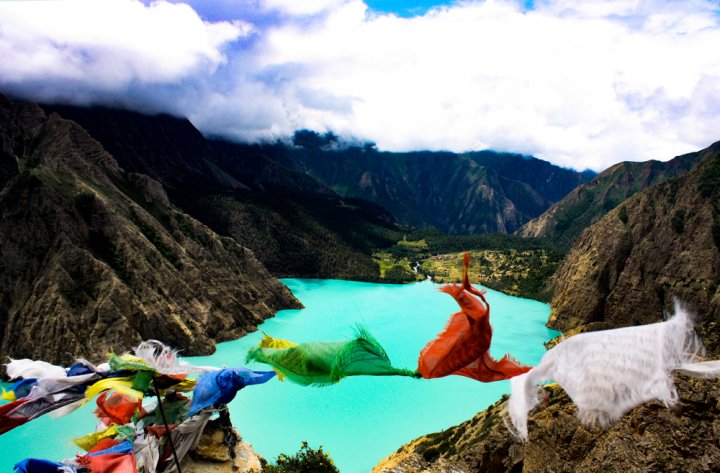 Nepal is rich in water resources and the most beautiful of such resources are the pristine lakes found here. Some of them include Rara Lake, Phoksundo Lake, Tilicho Lake and Tsho Rolpa Glacial Lake. Trekking along or to reach the lakes can make a very memorable experience.

Friendly Locals and Safe Trip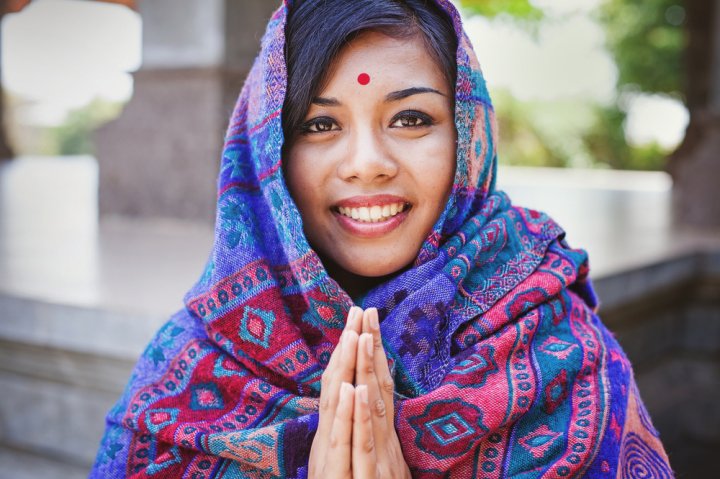 In Nepal, there is a tradition called "Atithi Devo Bhava", meaning that visitors and guests are gods at home. So, local people treat tourists fairly and friendly. They greet visitors with a warm Namaste. They are honest and very helpful.

Great Food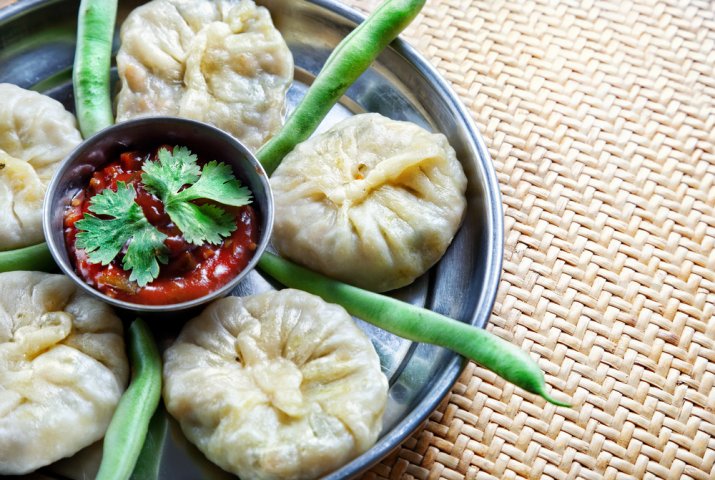 As Nepal shares the diversity in the lives of people, every ethnic community has a particular dish. During trekking, you can encounter different types of fresh food items and enjoy them thoroughly. Particularly, there is Dal-Bhat-Tarkari popularly known for a usual meal, and for lunch, Nepali people prefer Momos.
Endangered Species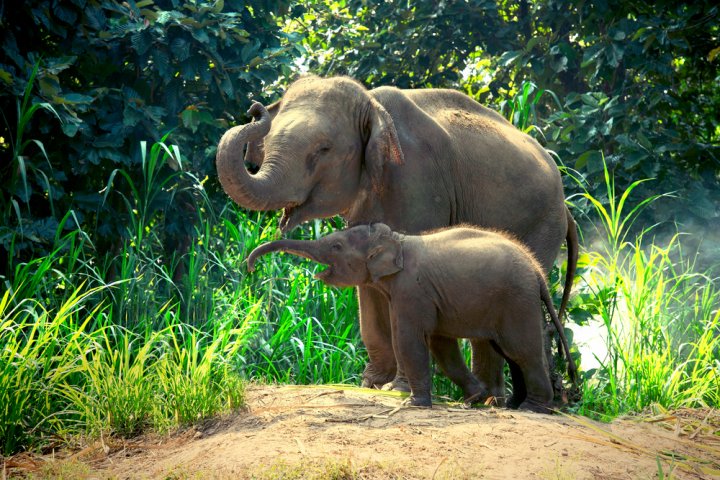 The small, Spiny Babler is a bird found only in Nepal. Nepal has collections of national parks and sanctuaries in large numbers. Chitwan National Park, Sagarmatha National Park, Se Phoksundo National Park are a few of them. In the reserved zones, you can witness Musk Deer, Himalayan Black Bear, One-horned Rhinoceros, Asiatic Elephant and other species.
10 Best Treks in Nepal
Everest Base Camp Trek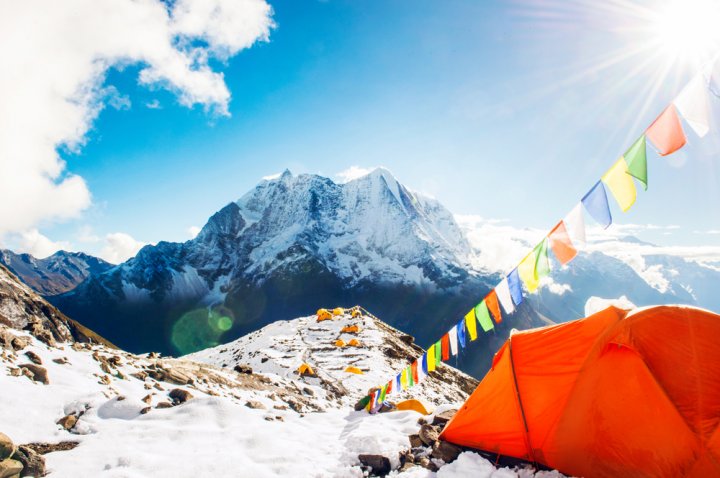 Located in Solukhumbu district, Everest Base Camp Trek is the most desired trek for people who wish to do trekking in Nepal. The popular highlights of the trek are Tengboche Monastery, Namche Bazar, Khumbu Glacier and Kala Patthar. The trek takes fourteen to eighteen days to complete. With trails passing through Sagarmatha National Park, the trek provides visitors with the amazing sights of beautiful mountain peaks such as Nuptse, Lhotse and Ama Dablam among many others. The ravishing views include the lush green forests of the Himalayas, crumbling sandstone cliffs, gushing water streams, and snow-clad terrains. You can also get in touch with the Sherpa culture and share your experiences with them.


Annapurna Circuit Trek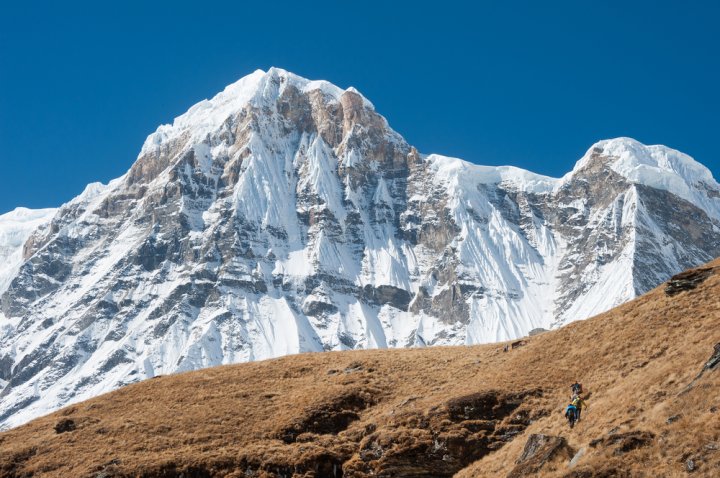 Annapurna Circuit Trek is one of the beautiful treks located in the foothill of Annapurna Mountain Range. This delightful trek lets you see Annapurna I-IV, Dhaulagiri, Machhapuchhre, Manaslu, Gangapurna, Pisang Peak and the Paungda Danda. Other major attractions of the trek include Thorong La Pass, Kali Gandaki Gorge, Muktinath temple, Kagbeni, Jomsom, Tilicho Lake, and Rupse Waterfall. From these attractions, you can see lush pastures, the Alpine forests, and the barren desert of Manang and Mustang. It takes twelve to fifteen days to complete the trip. Coming in contact with Gurung and Magar culture during the trek will improve your experience of trekking here.


Upper Mustang Trek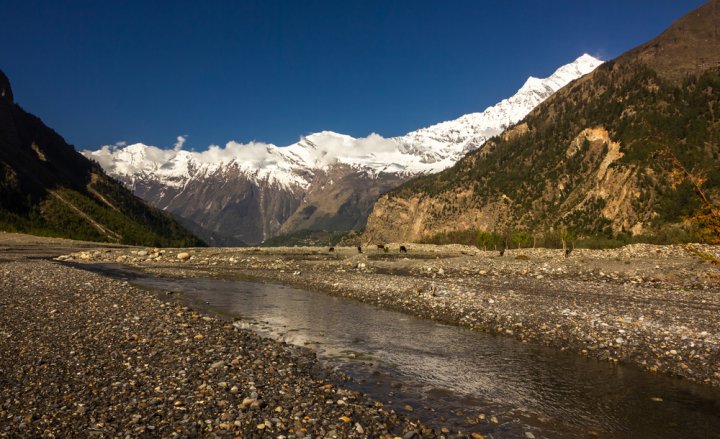 Upper Mustang Trek provides the landscape of barren desert and unique cultural encounters. The trek also has amazing views of Nilgiri, Annapurna, Dhaulagiri and the other Himalayas. During the trek, you can see the ancient salt caravan route, white painted houses, extended barley fields, old Gompas, and prayer flags. Mustang is strongly influenced by Tibetan traditions. Lo Manthang, Tibetan Lama and Buddhist tradition will be the milestone for your cultural experience. You can complete the trek within twelve to fifteen days.
Manaslu Circuit Trek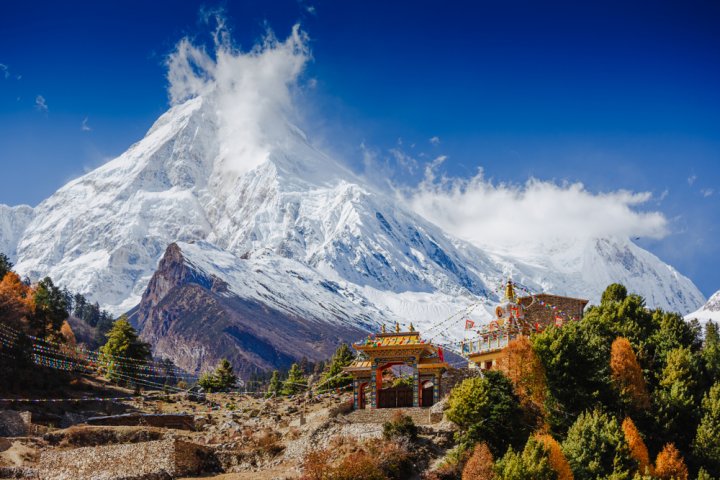 Manaslu is the highest peak in Gorkha district. The trails at Manaslu Circuit Trek lets you pass through bamboo forests, Soti Khola, Larkya La Pass, beautiful Besisahar municipality, Tsum Valley and Mu Gompa. Walking at the suspension bridge can provide you with a thrilling experience. There is a beautiful village, Sama that you can explore through a less crowded route. This trek can be extended up to twenty-one days. During the trek, you can also enjoy breathtaking views of the glacier terrain and clear water rapids of the Budhi Gandaki River.
Langtang Gosainkunda Trek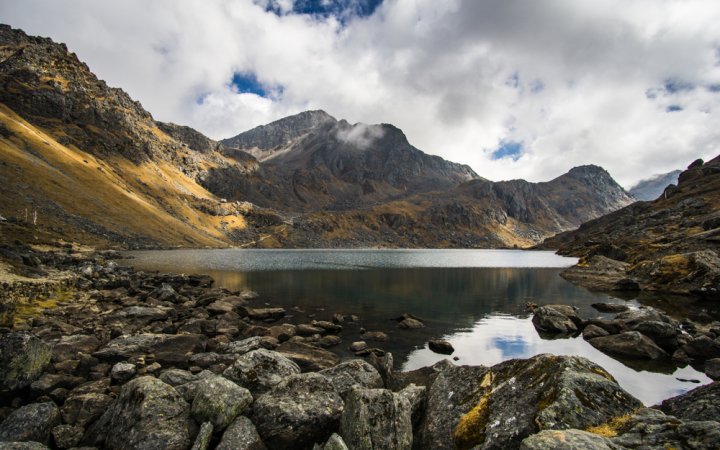 Langtang Gosainkunda Trek has two distinct highlights: mesmerising Langtang Valley and holy Gosainkunda lake. You can celebrate the view of lush forest and high green pastures trekking in these trails. Passing through Langtang River, Langtang National Park and Gosainkunda will assure that your trek is an unforgettable one. Also, taking a bath in the Gosainkunda lake is considered to be a holy act in Hindu tradition. You can participate if you have time for it. It takes up to thirteen days to complete the trek.


Rara Lake Trekking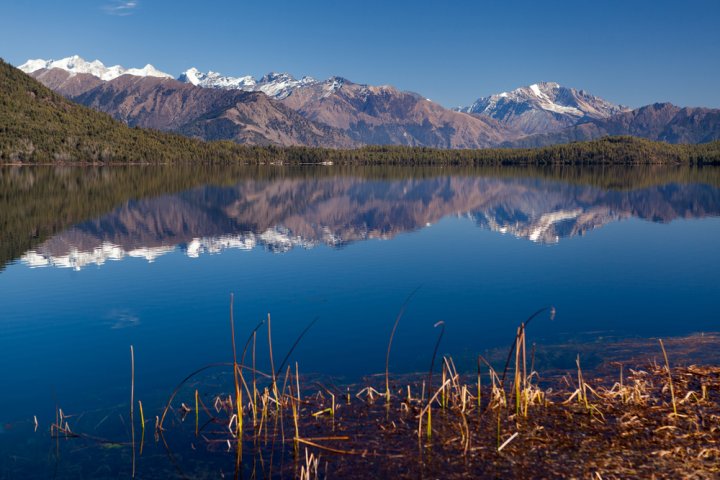 Rara Lake Trek is the best trek to behold wildlife, Chuchemara Hill and the famous Rara Lake in Nepal. As the queen of lakes, Rara lake holds the richness of flora and fauna in Mugu district. You will be amazed to see the breathtaking views of landscapes, mountains, and wildlife here. The beauty of trek is amplified by Rara National Park that is home to Himalayan black bear, leopard, musk deer and red pandas. The trek can take up to fifteen days.
Rolwaling Valley Trek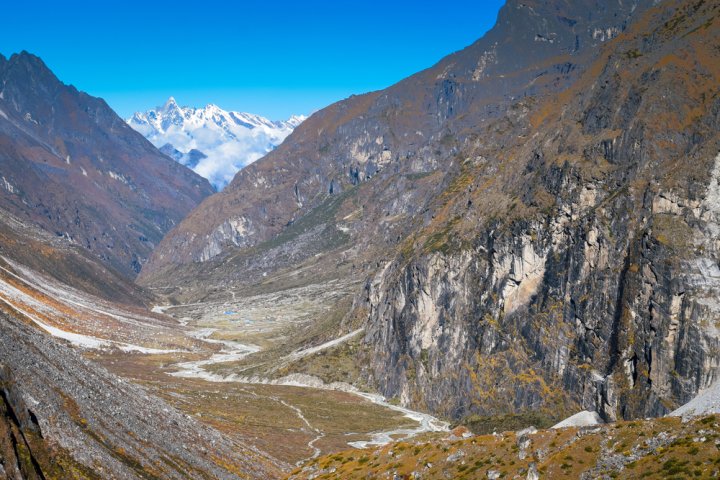 If you are looking for a challenging trek route, you can take the Rolwaling Valley Trek. The trek falls in Langtang range, located 51 kilometres north of the Kathmandu Valley. The highlights of the region are Langtang National Park, Mount Langtang, Mount Everest, and Mount Gauri Shanker. This hard trekking route is filled with the perplexing view of Mt. Melungtse, Mt. Dorje Lakpa, Mt. Tashi Lapcha, Tso Rolpa Lake, monasteries and other landscapes. You will be pleased to be walking within the area of deciduous oak and maple, evergreens like pine, and various types of rhododendron. There is also a wildlife residence that provides shelter to Himalayan black bears, the goat-like Himalayan tahr, Assam macaque and red pandas. The trek expands up to twenty days.
Khopra Danda Trek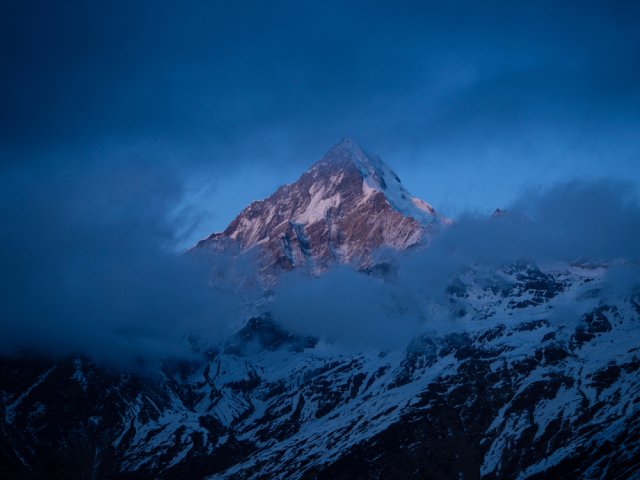 Khopra Danda Trek leads you to the enticing viewpoint of untouched nature and freshly opened territory in Annapurna region. You will be rewarded with the inspiring view of Dhaulagiri, Annapurna South, Fang and Nilgiri in this route. The trek trails you to Kaire Lake and it is believed to be a religious spot. The pilgrims come here to purify their soul. The trekking extends up to Khopra Danda ridge and provides the trekkers with the breath-taking views of snowcapped peaks and mesmerising landscapes. You have to spend up to nine days to complete the trek.


Kanchenjunga Base Camp Trek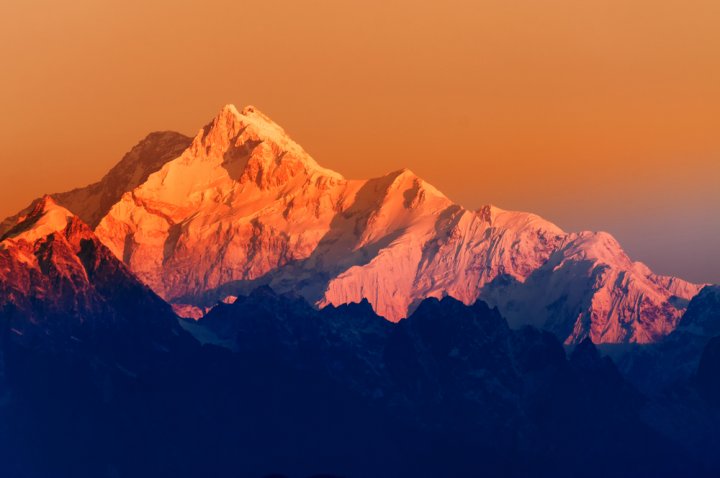 Mt. Kanchenjunga is the world's third-highest peak. Trekking under its shadows will be an unforgettable experience. Kanchenjunga Base Camp Trek is popularly known as the "Five Treasures of the Great Snow" i.e. Gold, Silver, Precious Stones, Grain, and Holy Scriptures in Kanchenjunga range. You will have a chance to watch Himalayan black bear, musk deer, snow leopard, red panda, and wild boar during the trek. The trek also gives you the chance to mix with Sherpa, Rai, Limbu, Gurung and their culture. The period of twenty-six days during the trekking will surely make you feel rejuvenated.
The Gokyo Trek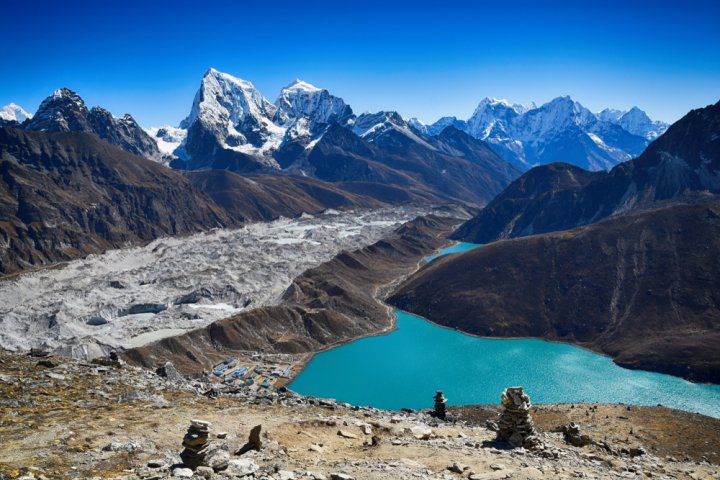 The Gokyo trek is the best option to view Mount Everest, Cho Oyu, Lhotse, and Makalu. In the trek, you will find a living museum in Gokyo Valley. The trek is filled with small villages and settlements still not touched by modernity. It provides an unspoiled environment to trekkers. The beauty of Ngozumpa and ice ridges provides you with an enthralling experience. An impressive view of icy rivers and stony, glacier debris, snow-capped mountains, and turquoise waters of Gokyo Lakes increase the natural decoration of the Gokyo trek. These trekking thirteen days will give you a lifetime experience.
Maximum Elevation: 5,357 m, Gokyo Ri
Trek Difficulty: Challenging
Best Time for Trek: March to May and September to November
Safety Tips for Trekking in Nepal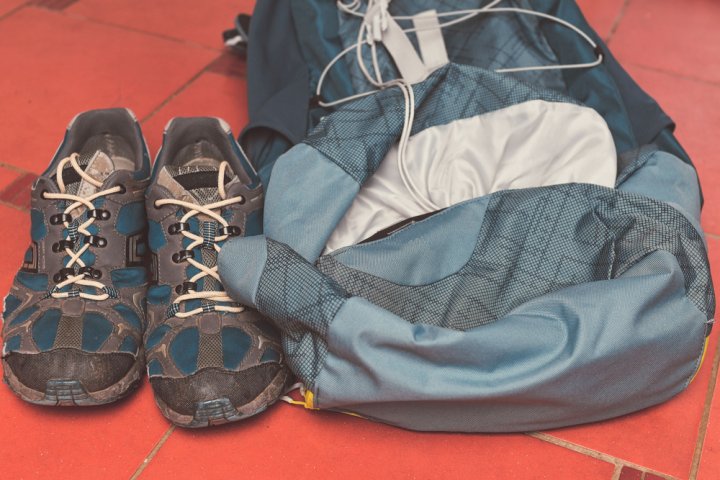 Plan the Days of Trekking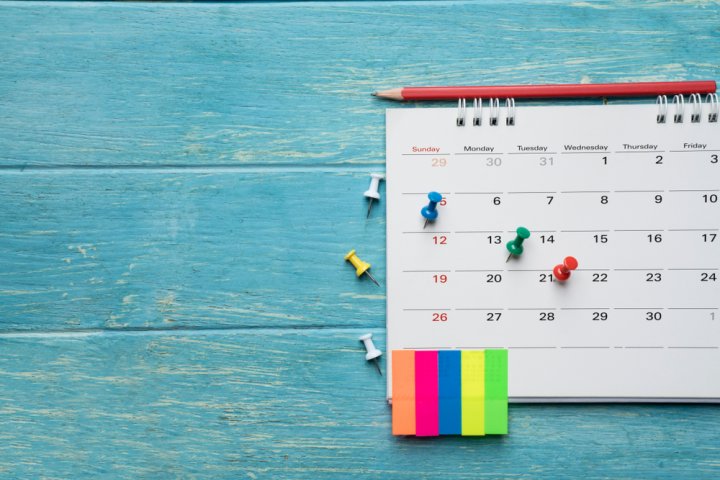 Take two to three days of your time to plan for the coming trekking days. It is always better that you find out about the topography, the trek duration and accommodation options before you start the trek. You can also consult with a trekking expert to plan your trek.

Sherpas and the Local Communities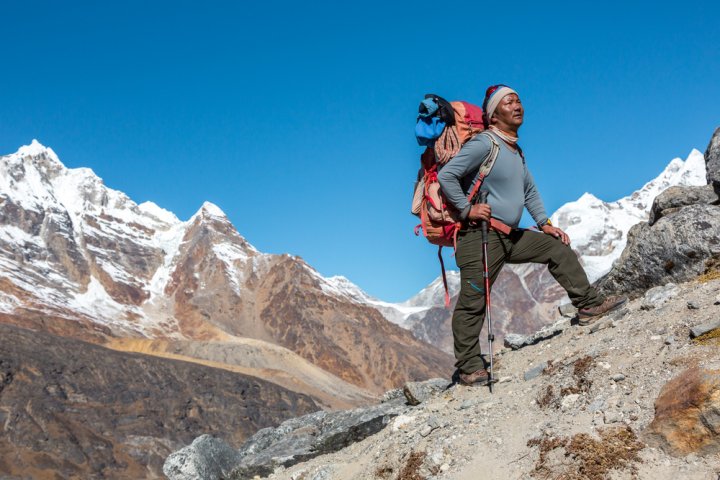 Sherpas are the local habitats in the Himalayan region. So they can provide you with first-hand experiences of the place. Sherpas are highly talented in trekking and mountaineering. You can learn a lot from Sherpas and their communities.

Acute Mountain Sickness (AMS)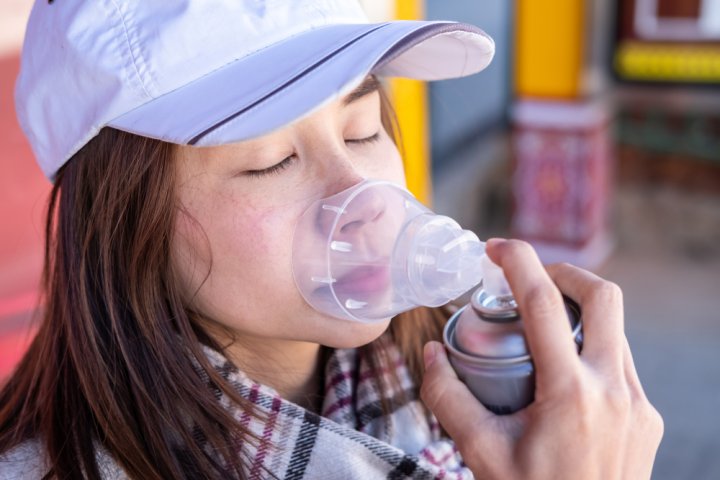 If you are going to trek for the first time, you may feel dizzy or suffer from altitude sickness over the height of 2500 meters. So, it is urgently important to have knowledge of symptoms and precautions for Acute Mountain Sickness. Make sure that you know the necessary measures to take. Don't forget to carry medicines, in case you need them.

Hire a Local Guide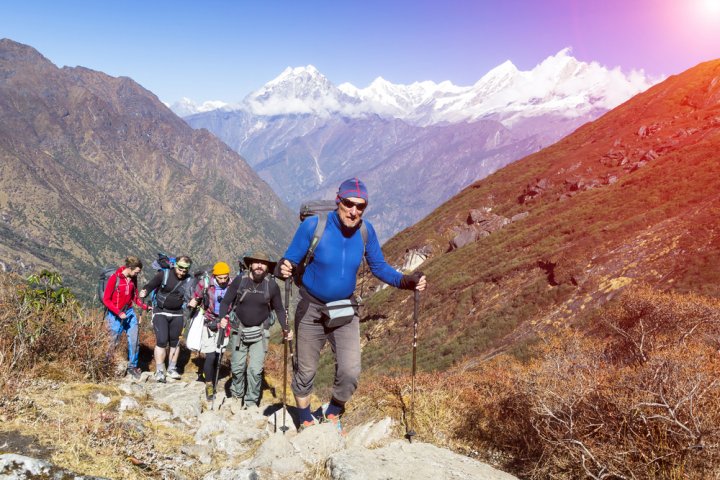 It is really beneficial to have local guides and porters as they know every mountain adversity and can help you with the situation which first-time trekkers may find difficult. There is nobody better than Sherpas to survive comfortably in the Himalayan territory. Take their help whenever necessary.

Be Prepared for Blackouts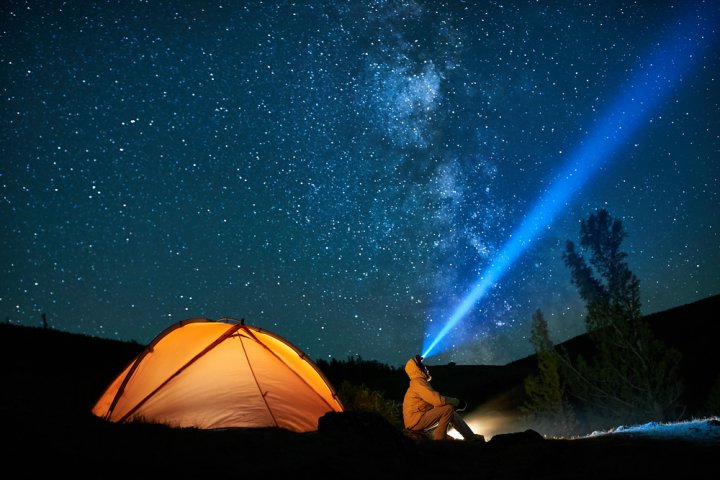 In the mountain region, night falls early. So, carry flashlights and electronic torches with yourself. You can also take a solar lantern to charge electronic devices.

Emergency Stuff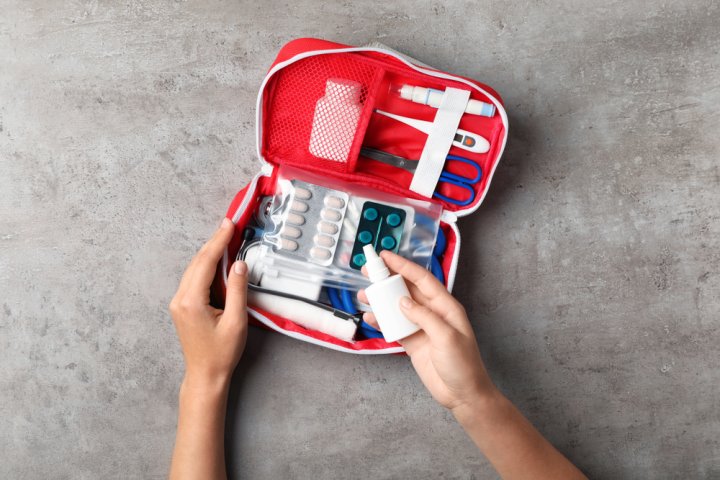 In the remote region, you may hardly find all the stuff that you might need. Know all the stuff that is essential to you before starting the trek. Never forget to carry emergency stuff such as first-aid kits and essential medicines.

Consider the Weather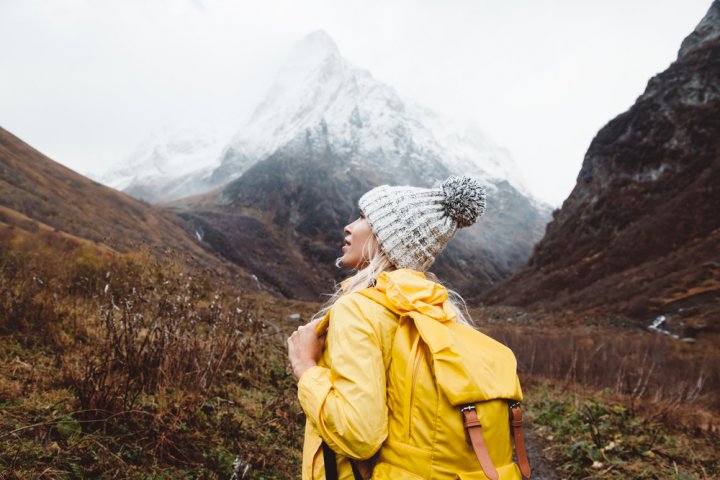 Weather plays a big role in whether you will enjoy the trek or not. Especially in the mountain regions, the weather can change quickly. Make sure that you have chosen the right season to travel to the specific trekking route.
Seek Shelter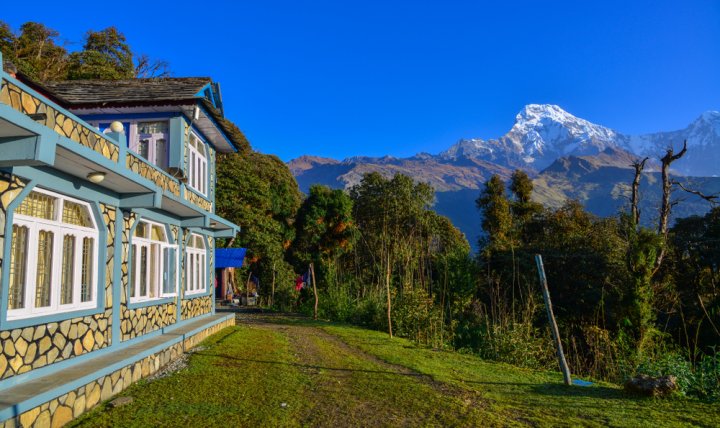 It is a freezing cold environment outside during the night in a mountain region. So, before twilight, you must seek shelter. There are many teahouses in the mountain region and they provide you with good food, bed and bathroom.

Don't be the Outlier of the Group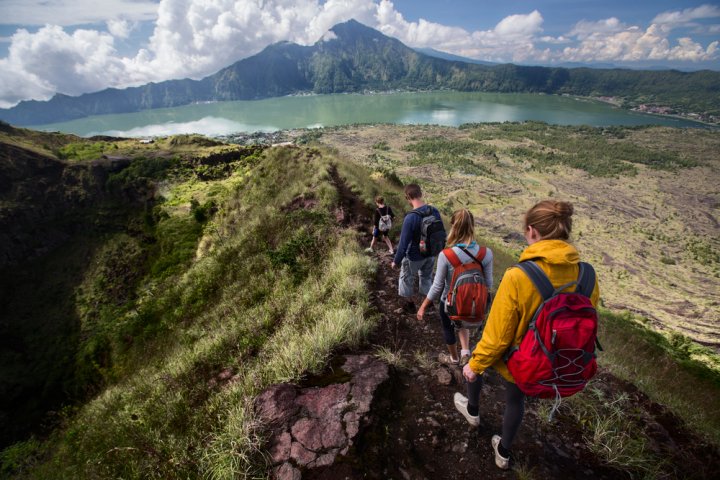 It is safe to be in a group if you are going to trek for the first time in Nepal. Especially in the challenging routes, it is better the group is in close proximity to each other so that you can motivate each other. Groups can tackle difficulties better than you trying to solve the problem alone.
From our editorial team
Preparing for a Trek
If it is a moderate to challenging trek, you should start training your body for it at least 50 days before the trek. Trekking involves a lot of walking over uneven terrain and it is much more difficult than walking on a flat road. Plus, you might also have to carry a backpack with essentials and it can be heavy. So it is always a good idea to be ready for physical challenges like that unless you want to be stopping every 10-15 minutes to catch your breath. Train well!