Planning a Holiday in March? Here's What to Look Forward to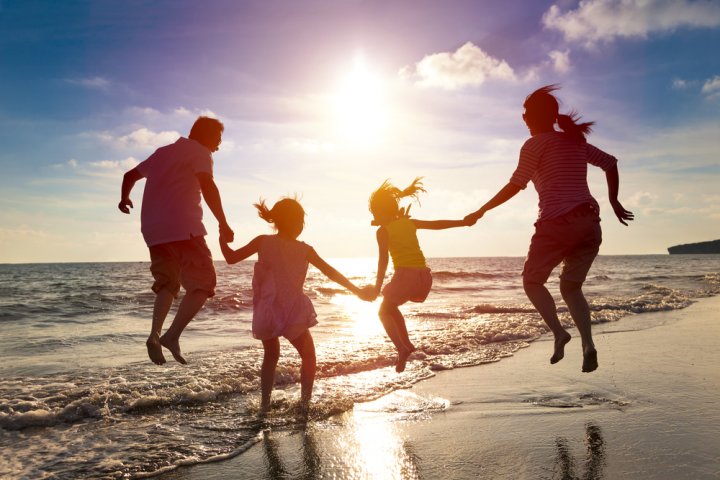 The Festival of Holi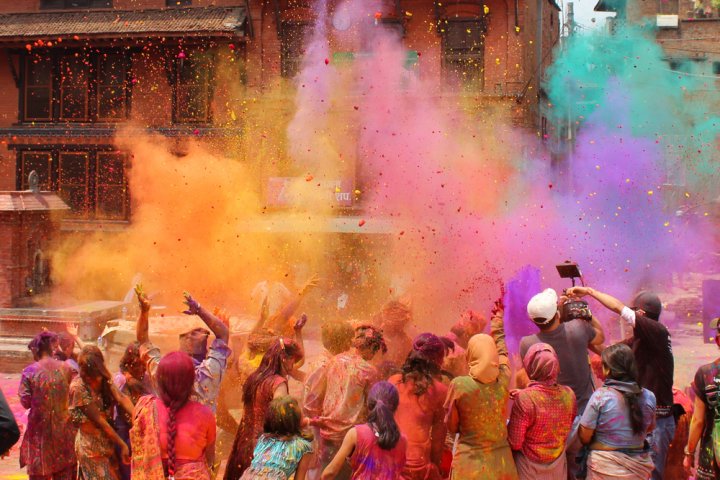 If you are planning a holiday in March in India, then you have to keep in mind the grand old festival of Holi, which usually takes place during this month. Though celebrated all over India, in certain places the celebrations are on a grander scale. Because Holi is associated with Lord Krishna, it is celebrated with a lot of fervour at Mathura and Vrindavan, where he is believed to have resided. Rajasthan is also a popular Holi destination, especially for foreigners. Places like Jaipur, Udaipur and Pushkar have grand Holi celebrations which draw in a large number of tourists. The Mewar Holika Dahan or the burning of a celebratory bonfire takes place on the City Palace Ground in Udaipur. Then there is the weird and wonderful festival called Lath Maar Holi which takes place in Mathura. Wives playfully beat up their husbands with bamboo sticks to commemorate Krishna being beaten up by Radha and her companions when he came to tease her. Holi Backpacker's hostels arrange Holi parties and Rajasthan Tourism Department also has a special Holi festival in Jaipur. Holi, known as Doljatra or Vasanta Utsav in Bengal, is a different affair altogether.
Great Weather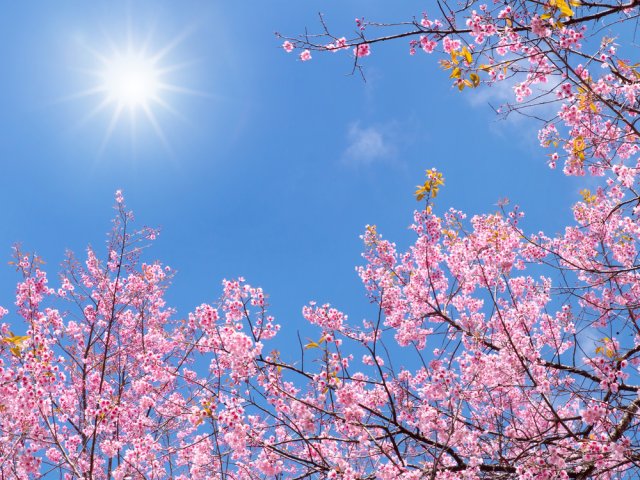 March is the perfect time to travel mainly because of the weather. It's springtime and the hot summer months are yet to come. There is little to no chance of rainfall and the temperatures range from 25 to 28-degree centigrade. This makes it easier to travel long distances by car without suffering a heat stroke. A lot of places in North and West India, such as Gujarat, Delhi and Rajasthan get uncomfortably hot in the summer and a bit too cold for some in winter. Therefore, March would be the perfect time to visit these places as well. The weather in March is usually cool and balmy. The trees are green and the flowers are starting to bloom. The skies remain clear most of the time. So, if you are travelling to the hills, then you can get a great view of the mountain ranges. For people who do not like extreme weather, March would be the perfect time to plan a trip.
Diverse Festivals All Across the Subcontinent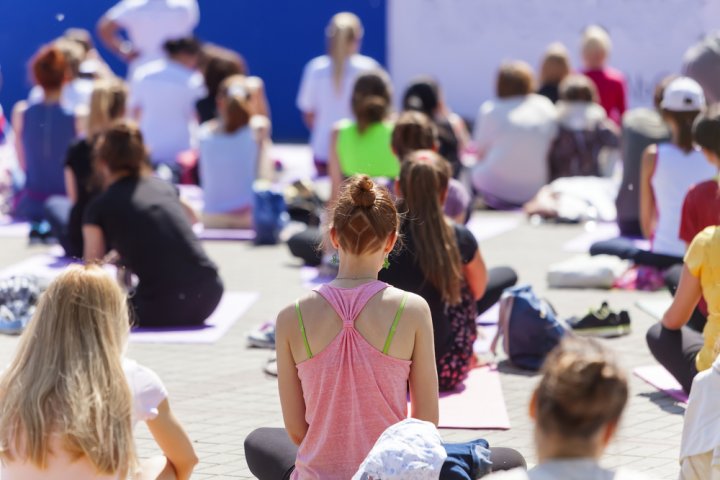 Apart from Holi, there are a lot of other festivals that take place in India in March. There is the International Yoga Festival which takes place in Parmarth Niketan Ashram in Rishikesh in Uttarakhand. There is the Chapchar Kut festival in Mizoram, which is a harvest festival celebrated to mark the cultivation and drying up of bamboo shoots. There are Paripally Gajmela festivals held in Kerala. It's a 10-day event which includes the parading of up to 50 caparisoned elephants and a host of cultural events held on the temple premises. There is also the Chettikulangara temple festival. The Jaipur Elephant Festival is another grand one where elephants, camels and horses are adorned and paraded around in processions of along with enthralling musical performances. Shimotsav is celebrated in Goa to bid farewell to winter and welcome spring. There are celebratory parades, local dances, folk music, flutes, and drum beats.
10 Holiday Destinations for March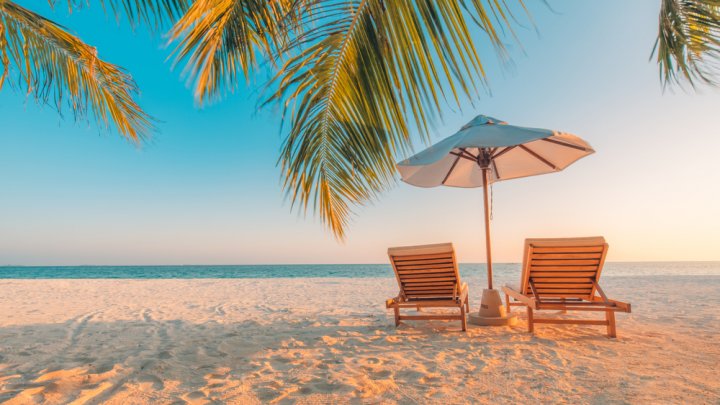 Varanasi (Uttar Pradesh)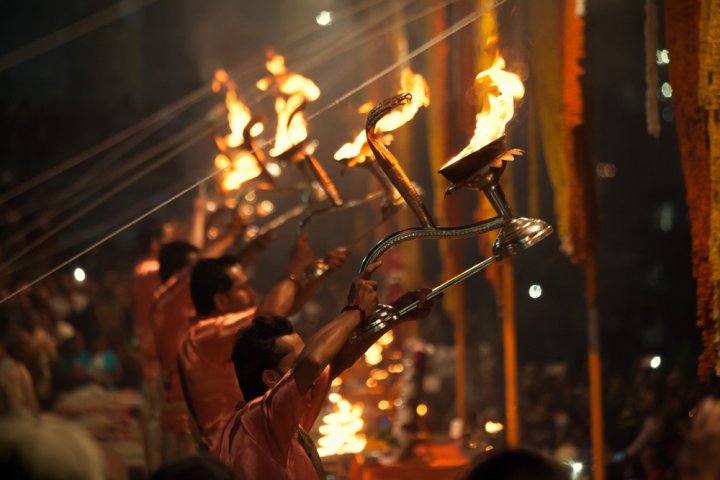 The town of Varanasi in Uttar Pradesh is one of the most ancient cities in the world. It's a city of temples and 'Sadhus' which has been a pilgrimage spot for Hindus for a long time. The city is situated on the banks of the Ganges. The most well-known feature of the city is perhaps it's 'Ghats' or riverbanks. These riverbanks are places bustling with life and activities. There are bodybuilders, holy men or Sadhus, daily bathers, musicians, people attending the daily 'Arati' which is a Puja ritual, people doing last rites of family and relatives and of course, a large number of tourists. The Manikarnika Ghat is the largest open crematorium in the world. The city is filled with alleys, stalls selling delicious street food and the unique mixture of old worldliness and new. You can reach Varanasi by train, by road or even by plane. The airport is situated 26 km from the city centre.
Vrindavan (Uttar Pradesh)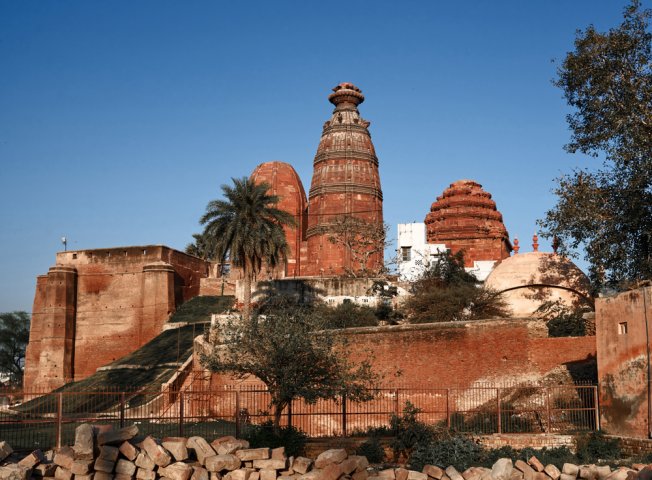 Vrindavan is another place which you can visit in March. Believed to be the place where Lord Krishna grew up, the ritual of playing with colours stems from the legend of Lord Krishna himself starting this ritual as a celebration of springtime. Therefore, the Holi celebration takes on another life in this place. There is a week-long celebration in the Banke Bihari Temple. The temple premises become a place of celebration with the priests themselves dousing the crowd with coloured water and Gulal (a powdery colour made using flower petals and other natural substances). There is music also in the form of 'Bhajans' or hymns. It's an experience that one should definitely experience at least once in their life. Apart from this, there are numerous temples in Vrindavan which are must place to visit. You can reach Vrindavan by taking a train to Mathura and then a rickshaw, bus or car from there. It's also very close to Agra; around 50 km.


Santiniketan (West Bengal)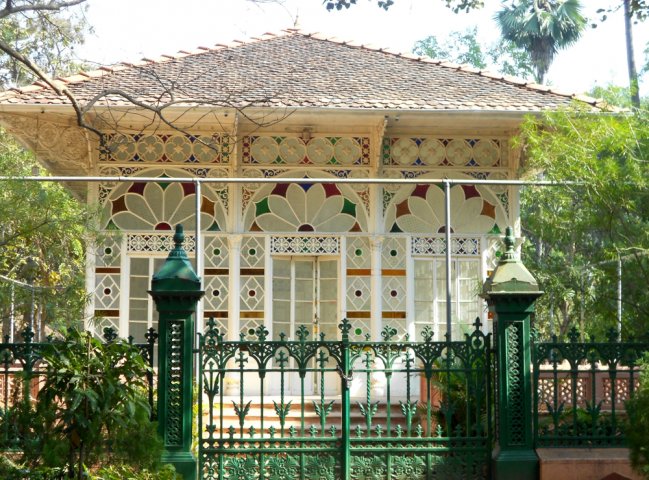 In Santiniketan, which is a small town in West Bengal, famous for being the residence of the world-famous Bengali poet and philosopher Rabindranath Tagore, springtime is celebrated in all its glory. The festival of Holi is called Doljatra or Vasanta Utsav here and is celebrated with dance, music and without the use of any water-based colours. The festival is held in the famous Visva-Bharati University campus, which was established by Tagore himself. This time of the year would be the perfect time to visit this quiet little tourist destination. Apart from the festival, the place is a great haunt for lovers of art, music, handloom and handicrafts. There is a Saturday market in the jungle of Sonajhuri where you can find everything from rustic jewellery, to furnishings and music instruments, while being serenaded by soulful 'Baul' singers. Apart from this, there are various boutiques and handicraft centres which sell art, clothes, leather goods, bags and shoes.
Coorg (Karnataka)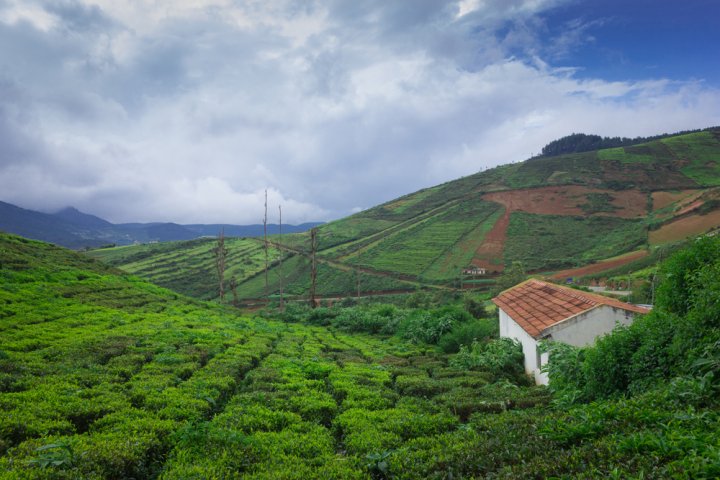 Coorg is a misty little hill station located amidst the hills of Karnataka. Coorg is home to the Kodava clan who specializes in martial arts and are well known for their hospitality. Anytime is a good time to visit this place, but March is the season to go there because the weather is just perfect with plenty of sunshine, no rain and perfect temperatures. The lush green hills of Coorg are a treat to the eyes. The hills are dotted with spice and coffee plantations. Coorg's centre point is Madikeri where you get all the transportation from. The other places of interest are Virajpet, Kushalnagar, Gonikoppal, Pollibetta, and Somwarpet. If you are going to Coorg, then we would suggest that you put up at a homestay to make the most of the scenic beauty of this region. The best way to get to Coorg is by bus or car from Mysore, Bangalore or Mangalore.
Shillong (Meghalaya)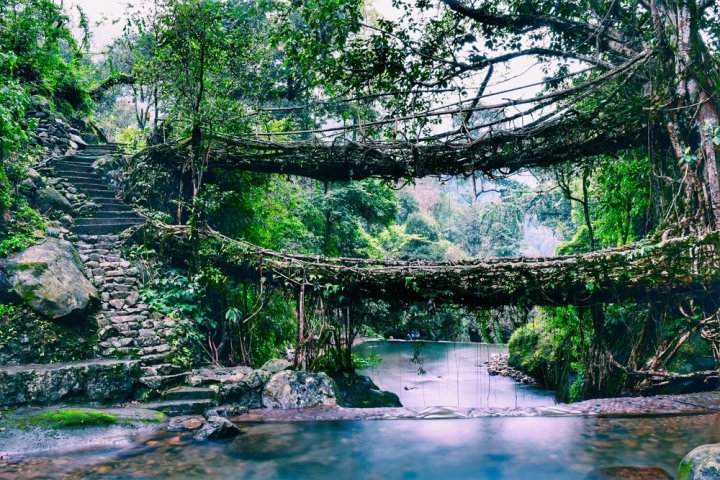 Shillong is the capital of Meghalaya. It is a small city surrounded by pine trees and is home to numerous waterfalls. There are also caves and the famous Umiam Lake. Shillong receives rainfall throughout the year, but March is relatively dry with only light drizzles now and then. Shillong is home to a lot of indigenous tribes. What makes Shillong a great place is a culture and the people. There are a lot of music events happening here throughout the year and nearby is Mawlynnong, a small village which has been declared the cleanest one in Asia. You can get to Shillong by car or bus from Guwahati, or taking a flight to Shillong airport.
Mathura (Uttar Pradesh)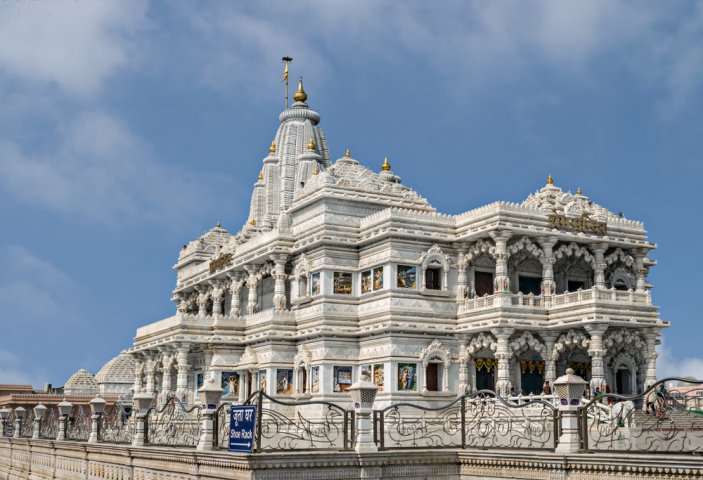 Mathura is another place which is famed for its Holi celebrations. It's believed to be the birthplace of Lord Krishna and the place from where various Holi traditions originate. Lath Maar Holi is played in this region, where women playfully beat the men with sticks when they try to paint them with colours. It's a tradition that stems from the legend of Radha and her companions beating up Krishna when he snuck up on them to paint them with colours. Holi here is boisterous; played with water, stick shields and of course coloured powder or 'Gulal'. Holi celebrations go on here for a week. So March would be a great time to visit this ancient town. You can reach Mathura by train which leaves from most major cities or by road from Delhi, Agra, Faizabad, etc.
Jaipur (Rajasthan)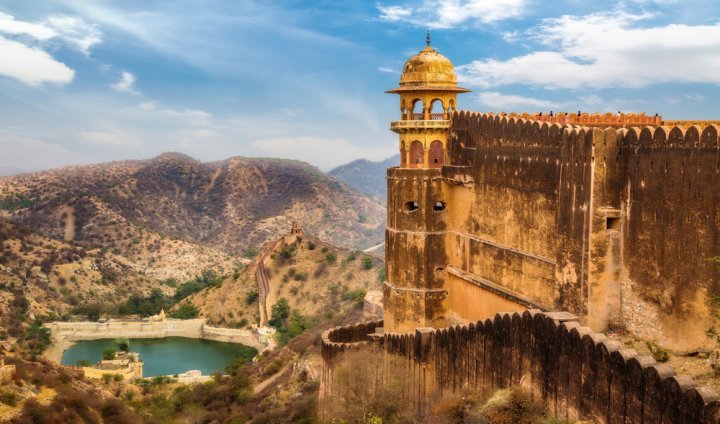 Jaipur, also known as the Pink City is the largest city and capital of the state of Rajasthan. It's a beautiful old city housing architectural marvels. The city is full of old palaces which once housed kings and queens. Some of the most prominent structures are the Hawa Mahal, Amer Fort, Nahargarh Fort and Jantar Mantar, which is an astrological landmark housing a collection of nineteen architectural astronomical instruments built by the Rajput king Sawai Jai Singh II, and completed in 1734. A major event held in Jaipur every year is the Jaipur Literature Fest, which attracts authors and book lovers from all over the country and also abroad. Jaipur has a rich cultural and artistic heritage. It's a shopper's paradise, being the birthplace of various embroidery and printing techniques. There are domestic and international flights to Jaipur and also trains. You can also travel to Jaipur by road from Delhi via highway.
Tawang (Arunachal Pradesh)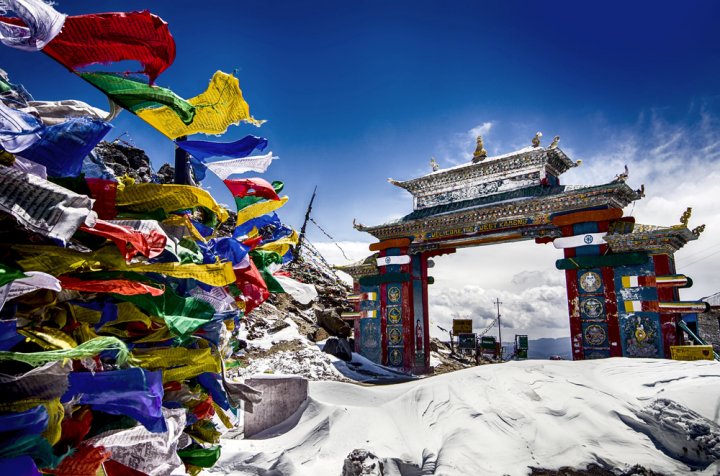 Tawang is a quiet and peaceful destination located in Arunachal Pradesh. This hillside town is perfect for honeymooners and couples as the place becomes quite empty in March. At this time there is not much mist, making it quite easy to spot the snowy peaks of mountains from afar. The skies are bright and clear and the weather is good. Places to visit in Tawang are Sela Top Pass and Tipi Orchid sanctuary. Losar, a Tibetan festival which celebrates the new year also takes place around this time. So you will get to witness some traditional Tibetan rituals and enjoy Tibetan dances like the Gumpa Dance and music. To reach Tawang, take a flight to Tezpur Airport and then take a car or bus to Tawang. The nearest Railway Station is Rangapara Railway Station.
Delhi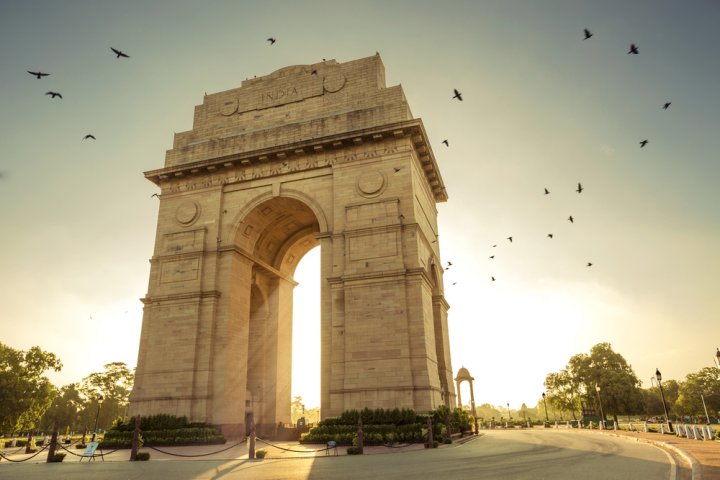 The capital city of Delhi has harsh hot summers and bitter cold winters. So March would be the perfect time to visit Delhi as the temperatures are moderate. There are so many things to see and do in Delhi that it's hard to decide on a few. But some of the must-visit places would be the Red Fort, Humayun's Tomb, India Gate, Jantar Mantar and Qutub Minar. Apart from this, don't forget to taste the lip-smacking street food and also the numerous restaurants serving up delicious cuisines. Parathe Wali Gali is famous for its delicious food and bustling vibe. There are fairs at Pragati Maidan. You could go grab a delicious Tibetan Meal at Little Tibet or have lunch at Habitat Center which is next to the famous Lodhi Gardens. You could listen to soulful Qawwali music at Nizamuddin Dargah, which has been a popular location used in many Bollywood movies. If a bargain is what you are looking for, then go to Monday market at Sarojini Nagar to get great deals on clothes and accessories. You can reach Delhi by train or flight from any city in India or the world.
Velas (Maharashtra)
If you are a naturalist then head to Velas which is a small eco-village in the Ratnagiri district of Maharashtra which is famous for Olive Ridley turtles that visit the Velas beach every year to lay eggs. The villagers have undertaken an initiative and launched a movement to conserve the turtles. The initiative was started by an NGO named Sahyadri Nisa but now has been taken over by the Gram Panchayat and villagers' committee. The Turtle Festival Tour is an unforgettable journey where you can witness the journey of the turtles as they move across the white sand to lay their eggs. While here, you can also try some authentic Konkani cuisine. You can reach Velas from Mumbai by bus or car.
Celebrate Spring in All Its Glory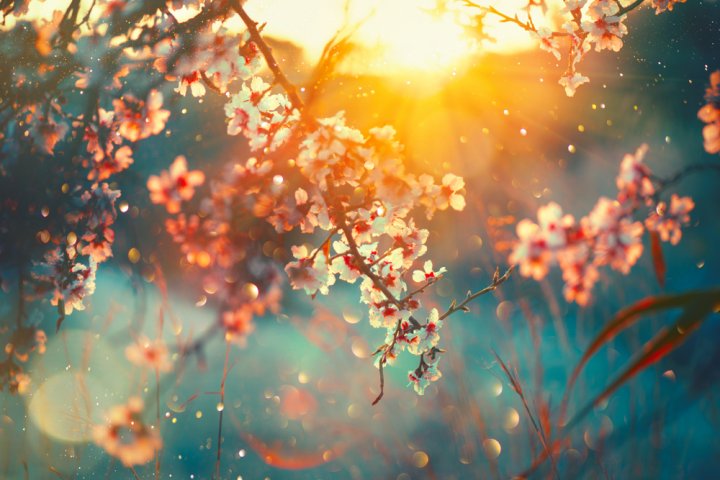 March is springtime - the time for new beginnings and the time to explore new possibilities. So pack your bags and set out on your journey. There are various locations and things to explore in our country in this month. Take advantage of the beautiful weather to travel as much as you can and make wonderful memories.
From our editorial team
Spring Time Holiday
Most people find time to travel during the summer month of May. However, if you do get some time in March to take a small break, then you should definitely make most out of it. Most places are at their best during the month of March. So make sure to take your pick and travel and make memories with your loved ones!