India - A Heaven for Travellers, Even in the Summers!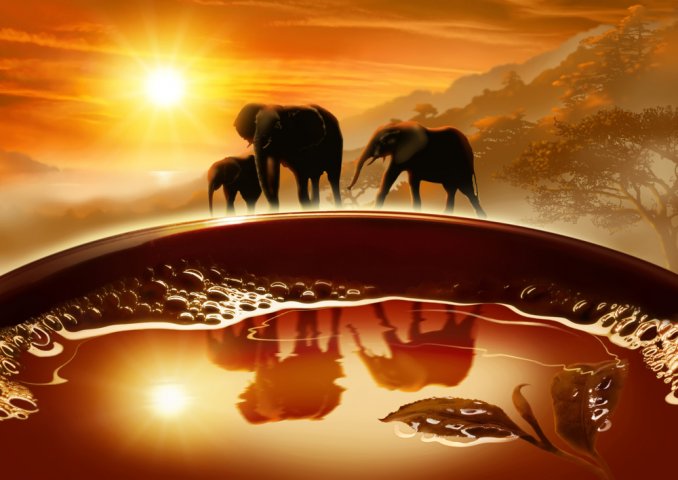 India is a traveller's delight, whether you are a backpacker or going for a family getaway, looking for solitude, rich culture, nature's delight or adventure - you'll find it all here in different parts of the country wherein each region has something unique to offer.

It is extremely tough to list down the best of places in India as there is so much to explore in various states, where every part is famous and rich in something.

We know how the scorching heat is breaking all records these past years, which is why we have listed down some of the best places in the mystical northern mountains in the country, where you can go to take a break from the summer heat.

The list has been created offering diverse things for all. Some places are perfect for some alone time with yourself and your loved ones; the others are for the adventurers out there. Scroll below to read about all these places.
Explore the Mystical Mountains: 10 Places to Visit in India in June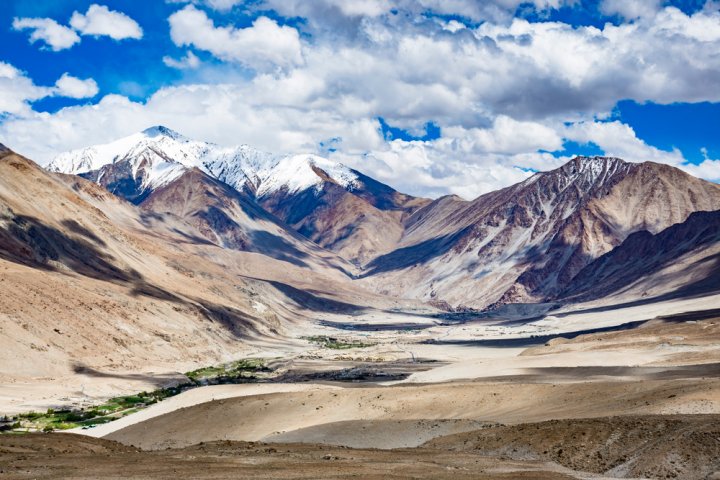 The breathtaking mountain ranges in India have so much to offer. If you're looking for adventure, there are trails and hikes from easy to difficult level. If you're looking for culture, you'll find it in every village, and different corners in the mountains. Two major states in Northern India which has so much to offer are - Himachal Pradesh and Uttarakhand. We've listed down some of the treasures from these states for you to have a perfect getaway. The best time to visit these places is June since the weather is much more relaxed than the scorching summer heat in other parts of the country and July onwards the mountains witness showers in high intensity, so make sure you make the most of June and plan a trip to the mountains.
Dharamshala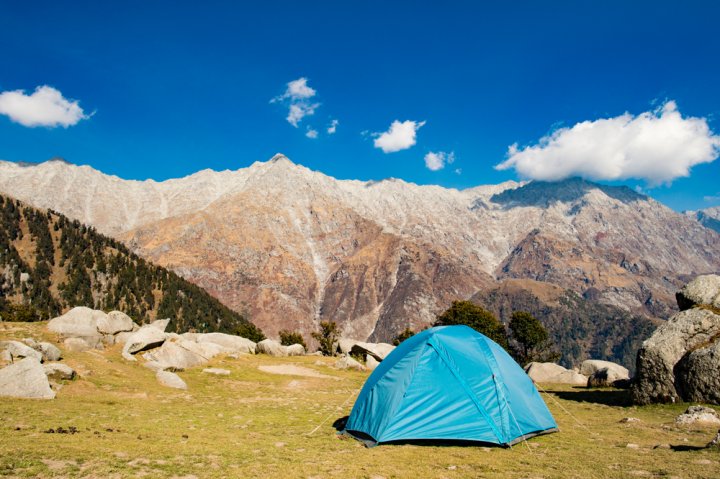 Acting as a home to the Dalai Lama and Tibetan government in exile, Dharamshala is rich in Buddhist Monasteries and Tibetan Culture. Its suburb, Mcleodganj, is the place which houses the Dalai Lama Temple. One can visit the site to dwell into the rich Tibetan culture where you can see monks deep into their practice, a lot of cafes and markets which offer great souvenirs from essential oils, incense sticks, prayer wheels, and Tibetan clothes.

If you're looking for adventure, you can go for the Triund Trek, and there also are waterfalls around which offers mystical sights. Or walk around the small town and take in the views.

Another hidden place to go to is the village of Dharamkot which is situated close to Triund and offers quiet and solitude if that is what you're looking for.
Mussoorie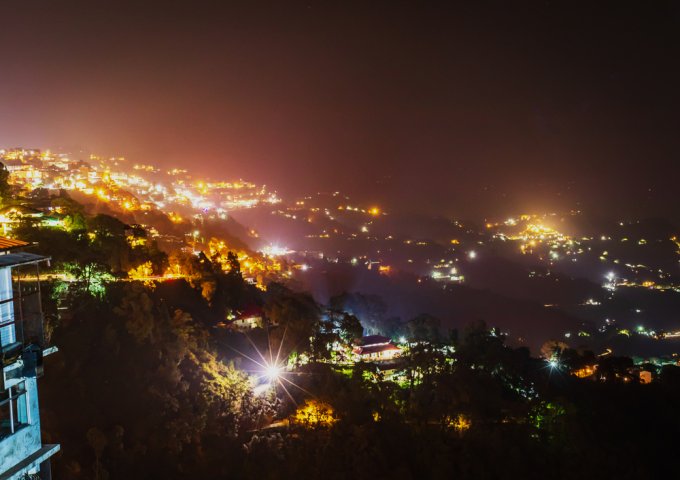 A trendy tourist spot, Mussoorie is called the Queen of Hills for its abundant resources. Situated in Uttarakhand, in the district of Dehradun, it offers breathtaking panoramic landscapes, adventurous activities and is a shopper's delight.

You can immerse yourself in some thrilling experiences here with winemaking workshops, fishing and roller skating. If you're looking for adventure, go for activities such as paragliding, river rafting, wildlife safaris or explore various trekking and hiking trails across the region like Nag Tibba Summit, Dodital Trek, Har ki Dun trek and Bhadraj Temple Trek.

In case you want to enjoy the mystical landscapes, then take a cable car and enjoy the views or immerse yourself into a shopping spree and get yourself some souvenirs.
Auli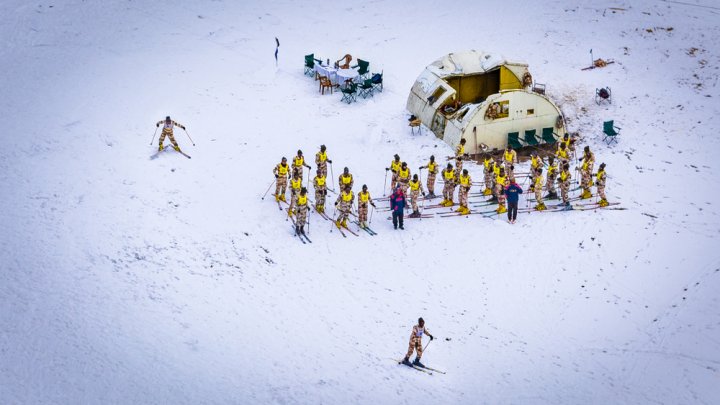 We suggest you visit this one before it gets as touristy as the other hill stations. Auli is a less explored destination and the only ski spot in the state of Uttarakhand. The entire region showcases a pristine view of the Garhwal Mountain Range. It is an excellent option if you're looking at a quiet time with fewer people around with the valley filled with dense deodar trees.

To reach Auli, you first need to reach Joshimath, and from there you can find hire jeeps or trek to get there.
Rishikesh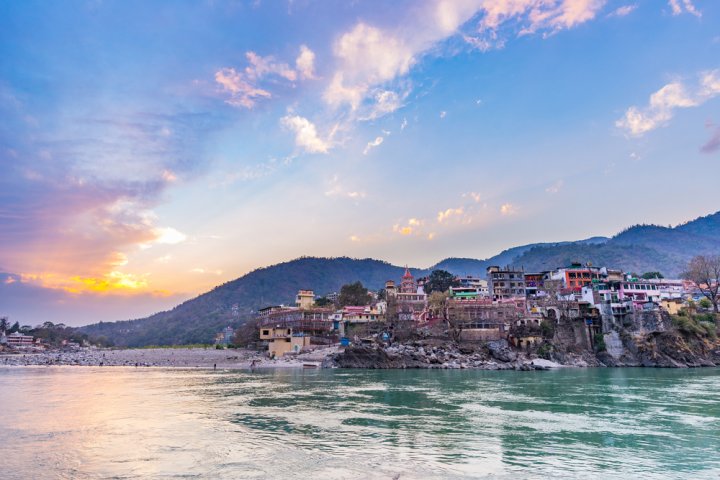 Situated next to the Ganges river, on the Himalayan foothills, Rishikesh is popularly known as the Yoga Capital of India. It's a perfect destination for spiritual seekers. The place offers serene mountain views, with river rafting and other adventure sports for those looking for some thrills. Rishikesh also offers various Yoga training courses with multiple centers providing the same. You can also visit many of the temples in the vicinity.

Moreover, the city also has beautiful cafes, where you sit and relax and meet other travellers.

Fun fact: The Beatles have also visited Rishikesh wherein they visited the ashram of Maharishi Mahesh Yogi in the late '60s. So make sure you visit this mystical land this June!
Dalhousie
Located 14 hours away from Delhi by road, Dalhousie offers serene views, beautiful experiences, and endless thrilling routes.

Dalhousie is also a popular tourist destination, so if you're looking for some solitude, live in the quiet and less touristy villages around Dalhousie like Kholpukar which is a 30-40 minutes serene and simple walk from the main mall road. The main Mall Road is again a shopping destination where you can find Himachali shawls and caps, the great softy ice cream and some gaming shops.

If you're an adventurer, visit Dainkund Peak for a stunning 360-degree view of the valley. You can also go to Sach Pass which also is an experience in itself. In case you're looking for a difficult category trek to fulfill that adrenaline rush, then go for Kalatop trek.

Apart from this, Dalhousie showcases a rich culture of the mountains through its temples and simple beauty spots like Khajjiar. Make sure you make some time for the nearby village of Chamba, which would allow you to experience the local Himachali way of life, traditions, and culture.
Kinnaur
A little far from other places in Himachal, Kinnaur is definitely worth the time for it genuinely offers a nature's portrait in so many different ways. Kinnaur houses Chitkul, which is the last village on the Indo-Tibet Border, offering an enthralling sight of the Mt. Kinner Kailash, and a crystal clear lake and rich heritage preserved at the Nako Village.

You can reach Kinnaur via Shimla from where you can take local buses which take around 10 hours to reach Kinnaur. Once in Kinnaur, make sure you take in the local culture, the pristine mountain views and the diverse culture it has to offer in its regions - Sangla, Chitkul, Reckong Peo and Nako to name the popular ones.
Shimla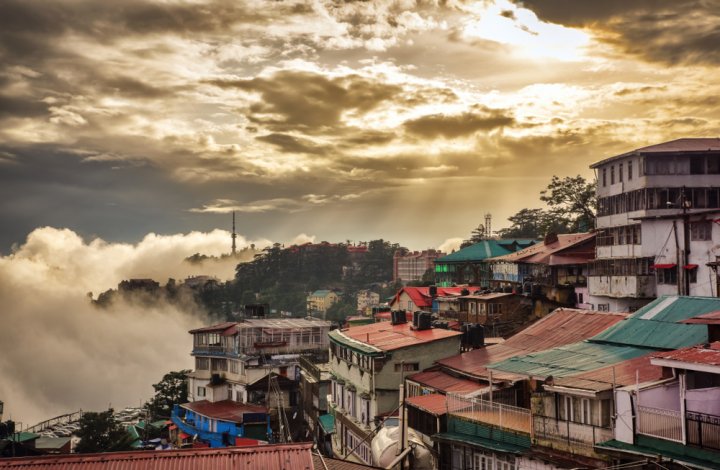 One of the most sought after tourist destinations, Shimla is an extremely popular weekend getaway. Beautiful architecture, adventure activities, calm and quiet of the mountains and pristine views - Shimla offers it all.

While here, get a glimpse of the centuries-old architecture here which includes Gaiety Theatre, General Post Office, Catholic Church on the ridge road, the Railway Board Building and the Vice Regal Lodge.

The Mall Road at Shimla is also extremely popular if you want to dine with beautiful mountain views and indulge in a shopping spree. Shimla also offers the best of sunset views from some sunset points, which is a delight for a human eye.

Bonus Tip: Take the toy train to Shimla for a unique travelling experience. The toy train runs from Pathankot and is usually booked well in advance.
Manali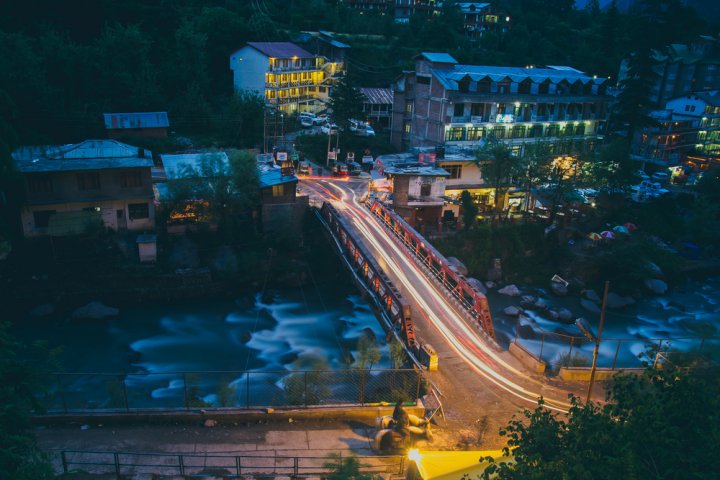 Another sought after Destination, Manali is located in the state of Himachal Pradesh. It is prevalent among backpackers as well as family and couples. Manali offers you all of it - from beautiful valley views and adventure to a haven for shoppers.

Manali has two popular locations - New Manali and Old Manali. New Manali, on the one hand, is famous among families and couples as it is located beside the very popular and busy mall road offering the best of resorts, dine-in options, and shopping streets. Old Manali, on the other hand, is a backpacker's paradise where you find hostels, off-beat and hippie cafes with some hidden trails.

All in all, Manali is an excellent place for you to experience the cultural rich Himalayas through the various temples in the region like Manu Temple and Hadimba Temple. It also offers a vast number of adventure activities like paragliding, river-rafting, and trekking into the Pir Panjal Mountains.

Manali is also a stopover location for travellers who are on their way to Kaza or Leh, wherein they cross the beautiful Rohtang Pass.

If you plan on staying in and around Manali, then you can enjoy the sound of the river stream, and take a few hidden strolls around in the region. You should also visit the nearby places - Naggar and Vashisht for a rich cultural experience.
Valley of Flowers
Valley of Flowers is a national park situated in the state of Uttarakhand in the village, Chamoli. It's a World Heritage Site and offers everything soothing to the eye - from the crystal clear water streams to beautiful meadows; this one should be on your bucket list. To reach Valley of Flowers, you will have to reach a point called Govind Ghat and from there it takes a 16 km trek for you to reach this beautiful destination. This valley is open only a few months a year, so be sure to check if its open before making plans.
Bir Billing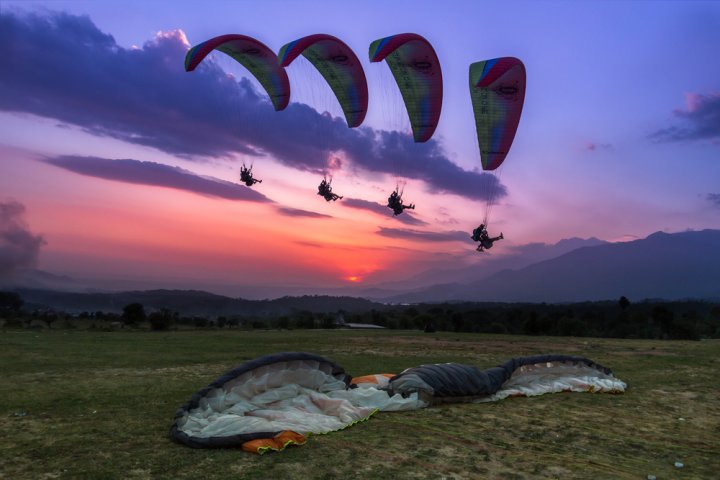 Located only 70 km away from the popular Dharamsala, Bir usually gets less attention than it should. Bir offers a blend of all to different kinds of travellers out there - be it spiritual learnings, cultural heritage, the beauty of the mountains, and the thrill of an adventure sport. Not many people are aware of it, but Bir is the world's second-best paragliding site, which means if you have wanted to check paragliding off your list, it is time you do it now. Apart from Paragliding, you can opt for Mountain Biking, Angling, and Camping as well.

Apart from this, there are other treks and trails around the region taking you to the tribal villages around the area, many monasteries which you can visit and make the best of your trip in Bir.

There are a lot of hostels in Bir for solo travellers and separate hotels for families and groups.
Bonus Tips & Hacks a Trip to the Mountains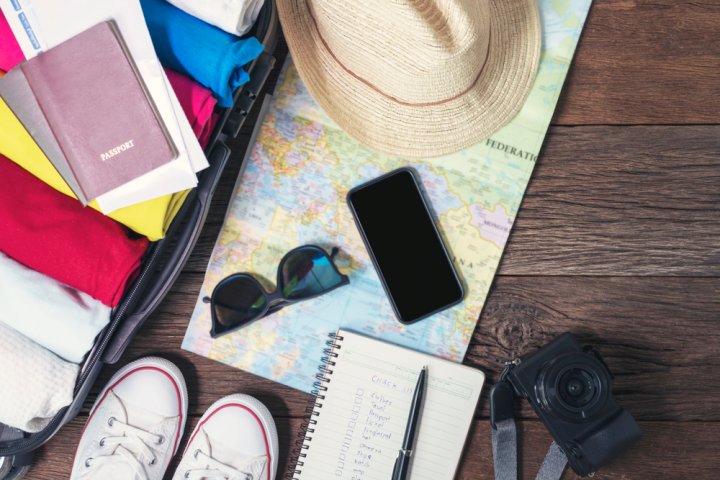 We love the mountains as much as you do and if you're a backpacking solo traveller on a low budget or want to explore the mountains in a way which is raw and basic, to understand the everyday living of a local, then here are some tips and hacks for a great experience in the mountains which is also pocket friendly:
Travel via Local Buses: Mountains are known for its quiet and calm, and you as a traveller can ensure that you do not hinder the same by hoking your way around in the cars, which also is not environment-friendly. So, as an alternative, travel on the local buses where you will save a lot of money, interact with the locals through your journey and get to enjoy the views all around.


Soak in the Culture: As a traveller, you need to know that the mountains have so much more to offer beyond their natural beauty and thrilling adventure. Every district in the hills has a very distinct culture and traditions, which are unique and an experience in itself. So, when travelling to the mountains the next time, see the different traditions they follow, the local festivals they celebrate and the deities they follow and pray, and immerse into the rich and unique culture of the mountains.


Stay at Traveller's Hostels or Local Homestays: This one goes without saying - these are the two places which will save you a lot of money and provide you a one of its kind experience. Staying in hostels would make you meet your fellow travellers from around the globe who love travelling like you, and homestays, on the other hand, would give you an opportunity to create a positive cultural exchange with the locals, where you live like a local - stay with them, eat with them and interact with them. Moreover, homestays are a great way for the locals to thrive on tourism which comes within their region. So, depending upon what you're looking for, you can choose between these two options.
From our editorial team
Make Sure You Carry Enough Cash
While travelling amidst the remotest places in India, far away from the modern hustle-bustle, you maybe not be able to find the modern methods of transactions, make sure you carry enough cash with you which is accepted country-wide and may even prove to be a life-saver during some circumstances. We wish you a safe and happy journey!