What's Special about Pawna Lake / Why it is Famous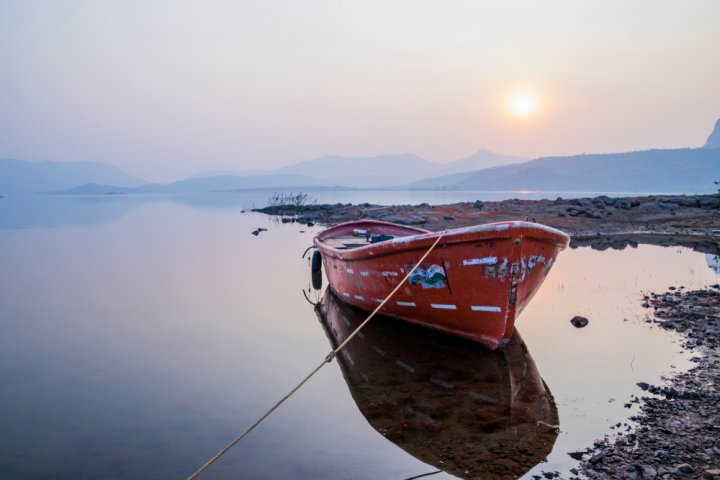 Pawna lake, also known as Pawna Dam Reservoir, is a reservoir turned artificial lake in the Pawna River in the Pune district of Maharashtra. It is 25 kilometres from Lonavala and easily accessible from the old Mumbai-Pune highway.

Pawna Lake is becoming a popular picnic spot, camping site and a quick weekend getaway. It's a famous tourist spot for people from all over the country and especially locals of Pune & Mumbai. The lake is blessed with natural beauty and the fresh air and the greenery surrounding the lake are sure to provide relaxation and peace of mind. It offers a calm & serene atmosphere and breathtakingly beautiful views. It is surrounded by aerial hills of Lonavala so, those who want to take a break from the busy city life can enjoy this place for a magical experience. Its mesmerizing crystal-clear water is a sight to behold.

Just imagine sitting by the lakeside and enjoying the sunset with your friends and loved ones in nature's lap is nothing but a surreal experience. Trust me, it is worth spending every second there.

What to do at Pawna Lake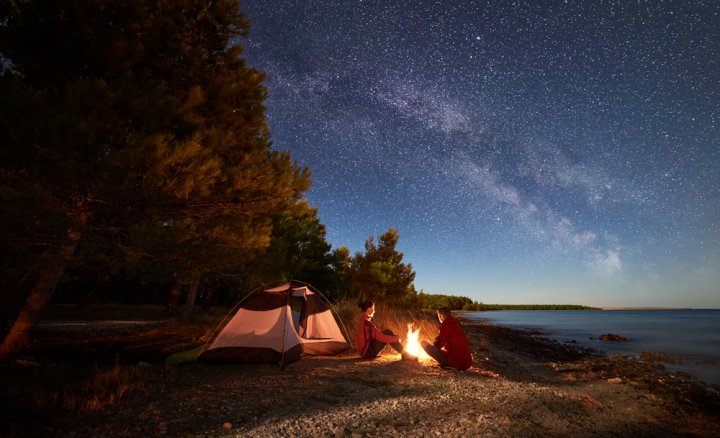 If you love camping then this place is a must visit with your friends & family for an adventurous & memorable experience. Camping at Pawna Lake is incomplete without enjoying the other variety of activities in the lake. There are water sports as well to enjoy including kayaking, canoeing, and boating. One can do sightseeing, birdwatching, photography, and perform other outdoor activities. You can experience various kinds of outdoor activities like a Bicycle ride, sports like cricket, volleyball, football, adventure activities like a spider net, Burma bridge, sky ladders, trampoline, swings, hammocks & many more.

During the night, you can enjoy dancing to the DJ's music with your friends under the sky or can spend a peaceful & lovely time near the campsite with your soulmate under the starry night. Witnessing the sunrise with the beautiful blue sky full of clouds and its reflection visible in lake waters, gives an unforgettable experience.

A Complete Guide to Camping at Pawna Lake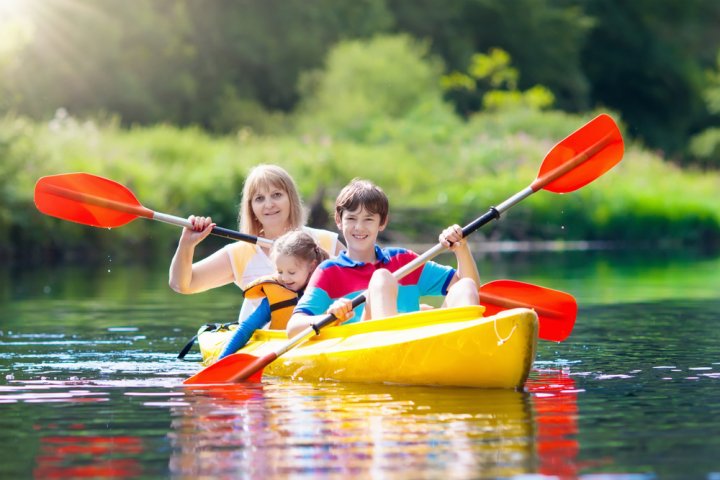 Complete Guide to Camping at Pawna Lake
Today everyone is working day & night and looking for ways to relieve stress. If you are thinking of a place to go for a day trip or overnight camping then this eco-friendly destination is perfect getaway.


The idea of camping sounds interesting but It's not for everyone. Thankfully you can enjoy Lake camping along with comfortable stays, sunrise and sunset views, star gazing & bonfires with your family & friends.


There are many resort & hotels near the campsite which provide safe and secure tent stay. Pawna Lake campsite is for all age groups people but it attracts young crowd more. Couples and families don't want to get merge with bachelors and drunkards. Some campsites provide different/separate sections for families and couples.


Here we have gathered key information about the camping packages and what all services are included in those packages. You can online book the overnight stay at - Pawna Lake Camping


Pawna Lake camping provides basic, premium & triangle packages. The basic package offers budget camping at Rs.999/- per person. Premium package for Rs.1,300/- per person & Triangle cottages Rs.2,000/- per person. Check-in time is 3.00 PM and checkout is at 11 AM.


They have a common music system, provide Snacks, dinner & breakfast, sanitized tents & cottages, complimentary games, a hygienic toilet, lake swimming, sunrise trek, Kayaking & boating & backup of the power generators. Kayaking & boating is not included in the 999/- package. They also organize events on special days like New Year eve's, Holi special, Eid special BBQ party, corporate team outings & birthdays, get together for families & school-colleges reunion parties. They offer a campsite right in front of the lake giving a picturesque landscape.


You can also check out this well-known booking site @Pawna Lake Camp


They have a special offer of Rs.999/-per person and the regular package of Rs.1,499/- per person and Rs.399/-to 699/- per child (5-12 years). Check-in time is 4.00 PM and check-out time is 11.00 AM.


Both packages have overnight stay in quality tents, common music & bonfire, safe & secure camping for ladies, welcome Tea & snacks, BBQ, unlimited dinner & breakfast, some games like, volleyball, archery, darts, football, carom & so on. This Rs.999/- package stay can be booked by paying a Rs.200/-in advance. The Rs.1,499/-package can be booked by paying Rs.500/- in advance and the rest of the payment can be made when you check-in.


This camping site also provides some fun activities including sightseeing, horse riding, fort trekking, paragliding, boating and kayaking etc. The location of the camp is segregated into locations A, B, C, D, E, F, G & I. You can select the location according to your preference. Like location B campsite cost Rs.1,799/- per person & it's near the foot of Tung Fort. You can observe the full moon & wonderful views from here during the night. Location E is best for group & family camping. Location F is specially for couples and it gives a great Views of Tung Fort, Visapur Fort, Lohagad Fort and Tikona Fort from this special campsite.


Camp booking at these Pawna Lake camping sites is easy and the payment process is also very simple. Payment can be made through internet banking, debit & credit cards & wallets. They have customer-friendly staff and guards are there at every location to guide you.
How to Reach Pawna Lake
How to Reach Pawna Lake
The Pavana Lake campsite is 60km from Pune and 120 km from Mumbai. You can reach Pawna Lake from Mumbai via Lonavala & from Pune via Kamshet.

From Mumbai-

By Car- If you are coming from Mumbai, you can come by your own vehicle/car. You can come via the Dudhiware Khind route & Kamshet route. The distance from Dudhiware Khind is approx. 108 km and from Kamshet is around 122km.
By bus- there are several state buses that run on the route. You can get down at Lonavala and then can hire a private jeep/taxi for the rest of the journey.
By train-You can also travel to Lonavala by express train and then take a private jeep/taxi to reach the location. Trains are available every 45 to 60 minutes. You can find these jeeps outside the Lonavala station. It's better to share a jeep ride with others as the jeep charges around Rs 1,500/- to 2,000/- for 10 people at a time.

From Pune-
By road-Pawna Lake Camping distance from the Pune city is 60 Km drive and if you are planning to take roadways then you can come to kamshet by local buses available on this route.
By train- If you are travelling from Pune, alternatively you can take a local train to reach kamshet railway station and then take a shared jeep to reach Pawna Lake campsite. You can get these jeeps outside the Kamshet station. The distance is approximately 22 km from Kamshet railway station. All major campsites are in the range of 22-25km from Kamshet. These taxis/jeep charges Rs 1000/- to Rs 1500/- for one way route.


Note- Ola, uber and government transport are not available on Lonavala & Kamshet to Pawna lake route.
Best Time to Visit
Pawna lake can be visited anytime during the year due to its pleasant climate throughout the year. But the best months would be January to May and October to December. During this time the weather remains perfect to pay a visit to the lake. December to February (winter season) is the ultimate time to visit as the cool breeze & chilly weather, under the open sky will give the feel of a paradise on earth. Avoid going to Pawna Lake camping in monsoon (from June to September) as for camping anywhere, there should be less rain and dry weather.
Tips to Consider while Visiting the Camp Site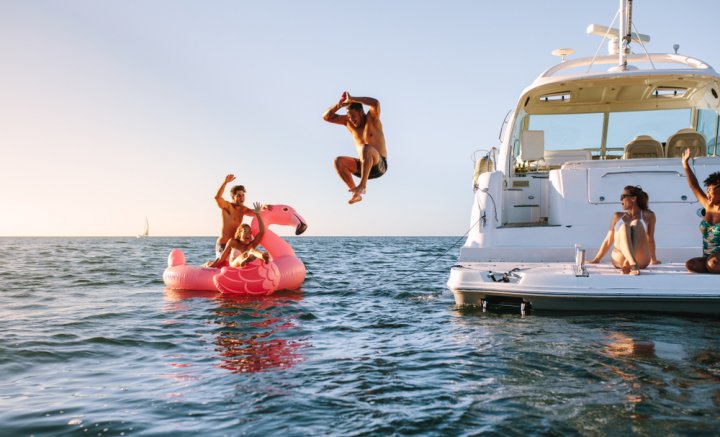 Tips to Consider:
If you are camping overnight then be sure to carry enough food & water. The weather gets really chilly sometimes at the night, it is advisable to carry some warm clothes.
Carry a pair of swimwear If you want to swim.
Be aware and don't go for water sports if you are scared of water as the Lake is really deep.
Do remember to carry your camping essentials like Comfortable Footwear, torch, first aid & camera.
Don't forget to keep some basic stuff like mosquito repellent, sunscreen, an extra set of clothes, sunglasses, flip flops & towel. Wear loose & comfortable clothes.
Personal medicines & an extra blanket during winters & umbrella in monsoon.
Don't carry too much luggage as it's just an overnight trip camping.
To get the best price for Pawna Lake camping, book the best operator in the Lake area.
Some Historic Places to Visit near Pawna Lake
Pawna Lake is popular not only for camping and other water activities too. It is also surrounded by many tourist attractions and nearby historic places. These are the most popular places to visit around the lake. You can't cover all of them in a single day. You can prioritize seeing them according to your interest.
Dinosaurs Park, Lonavala
You can experience a mini Jurassic-Park spread over 6.5 acres. This Dinosaurs Park has 36 animatronic Dinosaurs, games and events themed around dinosaurs. The place is mainly for children to enjoy. There is no age limit and the ticket price is Rs 248/- per person. Park timings are 10am to 7pm. This place is 13.4 KM away from Pawna Lake camping.


Lohagad - Visapur Fort
The Lohagad & Visapur are called twin forts and they are one of the many hill forts of Maharashtra. Both Forts are located nearby and in the range of 1 km area and are 12 km from Lonavala and 17 km from Pawana Lake Camping. During monsoon, roads leading to hills become slippery so precaution needs to be taken. Though both the places can be covered by experienced trekkers in a day. A person trying it for the 1st time can get tired after completing thee trek of even one fort in a day.
Tikona Fort
Tikona is also known as Vitandgad. Tikona fort is pyramidal in shape. Tikona itself means Triangular. Tikona fort is blessed with Trimbakeshwar Mahadev temple, Seven water lakes, and Satvahan Caves. You can go here for trekking as well as night camping near Pune. It is a popular one-day trekking spot in Maharashtra and is 4.3 km away from Pawna Lake. There is a spectacular view surrounding Pawna Lake that can be captured from this fort.
Tung Fort
Tung for is also Known as Kathingad fort. The word Kathin means difficult. it was built by the Adil Shahi dynasty but later was captured by Chatrapati Shivaji Maharaj. Climbing on the fort is a difficult challenge. It is not advisable to go for trekking in monsoon as it is very risky to reach the top of the fort in monsoon. It is surrounded by water from three sides.
Dudhiware Waterfall
The Dudhiware Waterfall is a seasonal waterfall, located near Pawna Lake. It's very famous for waterfall rappelling and other adventures activities like a zip-line and valley crossing. It's best not to visit this place during the monsoon as its stream are highly active during the peak of the monsoon. This amazing waterfall is 10km away from Pawna Lake. Half-day is enough to complete all the activities.
Prati - Pandharpur
Prati - Pandharpur is being constructed to give the same look and replica of Pandharpur temple by Baba Maharaj Satarkar, a famous speaker on Dnyaneshwari. It is a famous religious place in Maharashtra as millions of people visit this temple in a year. There is a beautiful garden in front of the temple and the climate is very pleasant. It is surrounded by lush green forest and it is one of the best picnic spots near Pawna Lake camping site. This place's peacefulness makes it an excellent place for meditation.
Bonus Tips to Make Your Trip Memorable
There are many campsites around the Pawna lake, while booking do read the reviews online and then book. When you book a campsite you don't know what kind of crowd would visit the camp and there is no restriction on the type of crowd and their behaviour. Always book couple only section for couples and families should book only family only section.

Most of the tents are close to each other, you may not find a private space on weekends as it's crowded unless you are going on a weekday.

Most of the camps have a fixed food menu and as there are no restaurants nearby, it's advisable that you check the food menu before booking.

If you are going during monsoon, you will miss the outdoor activities and bonfire if it's continuously raining, ask if proper arrangements are made in tents according to monsoon.

Now you have most of the information about the Pawna Lake Camping, just grab your friends and plan a trip for a magical experience.

From our editorial team
Pawna Lake - A Heaven for Nature Lovers
One good thing about this travel destination is that there are sections divided depending on how you are touring. Whether a couple, family or even singles, there are requisite packages as well as designated camping or staying locations. You can also visit different sites or touring locations such as the Dinosaurs Park, Lonavala, visit Tikona Fort, Dudhiware Waterfall and Prati - Pandharpur and enjoy site-seeing in these historic locations. Ultimately do not forget to travel accordingly, that is in the right travel times, due to weather and climatic changes as well as carrying the right attire, for swimming, or sitting around the bonfires. All in all, when touring Pawna Lake be ready for trip with a magical experience.