4 Great Reasons Why Fountain Pens Make the Best Premium Gifts!
Encourage Writing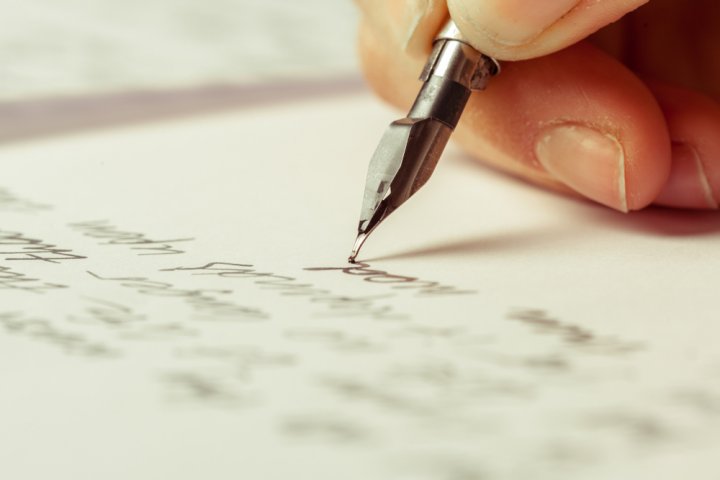 Whether you love pens or not, when you see a beautiful fountain pen, you automatically pick it up to write. It is said that a fountain pen is the only writing system that adjusts according to the writer. The good handwriting depends on the vary of the pressure you create as if you press too hard, the handwriting might become untidy and if you don't press hard enough your handwriting will be interrupted and hence expressionless. This means that a fountain pen automatically encourages fluid movement - which helps the user to get the best out of his handwriting. An amazing feature for a pen, isn't it?
A Reminder of The Nostalgic Past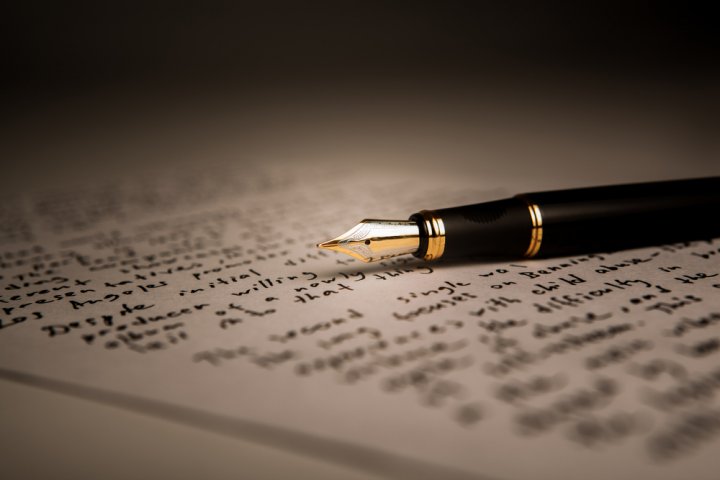 Fountain pens play various roles for different people. As for some, it is an old-fashioned object which had been killed by ballpoint pen and email and trying to survive. For others, it brings back nostalgic memories from school days - those inky hands, smudged exercise books, and pink blotting papers. For others, that one silver-plated Parker, a gold nibbled ink pen, or a fat Montblanc that they own is an item to treasure.

Fountain pens are a classic story of how an object's status is affected by the waves of new technology but still retains use due to their charm. So you can safely assume that the person you are thinking of giving may not have one good fountain pen in the collection. If you someone like that, you can, of course, consider choosing a grand fountain pen, which will surely be a classic collector's item for that person.
Promotes Mindfulness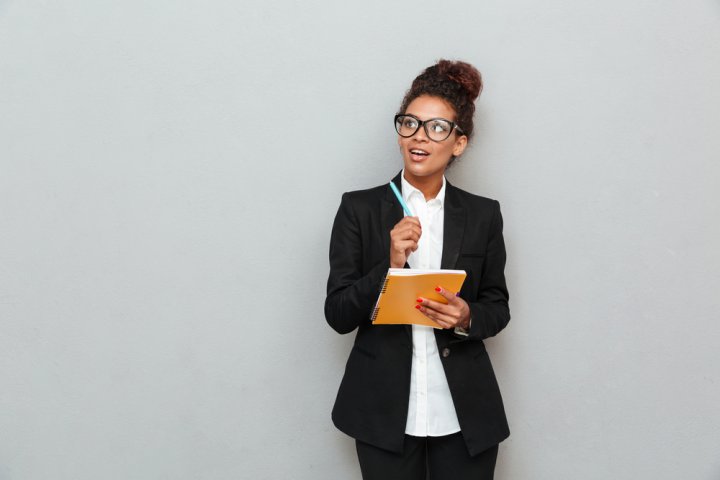 Wring for some serves as a stress reliever, and in today's fast-paced world, we are typing more rather than writing. A fountain pen as a gift can be a great thing to slow down and take time to write, clarify one's thoughts, clear the thinking blockage, rejuvenate one's feelings and solve a problem much quicker than expected. A pair of fountain pens and a perfect notebook for journaling can be a classic yet thoughtful combo gift for any occasion and anyone.
Inspire to be Creative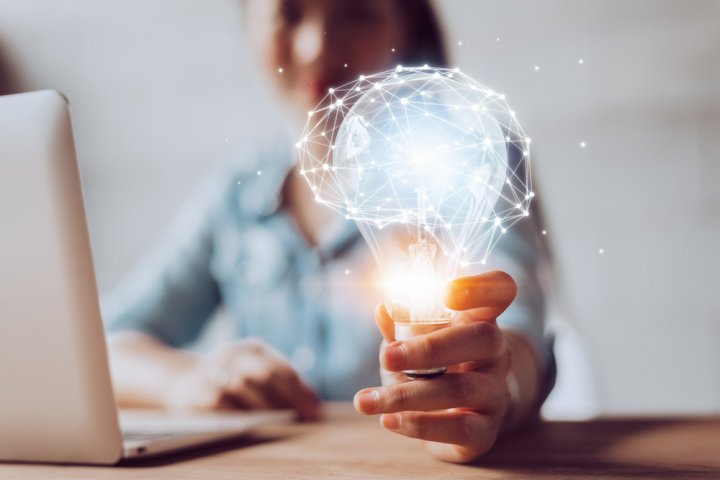 There is something different about writing with a fountain pen, which makes you feel and think differently. As you write with a fountain pen, it needs more thoughts than when you use a ballpoint pen. To be creative, you certainly do not need an expensive notebook or paper, but you need a decent fountain pen, which will satisfy your need to write in a better way.

A fountain pen makes someone creative as the person gets into the flow of writing, slows down one's thought process, and relaxes the senses. It encourages creativity as you can use a fountain pen in so many ways; You can not only write with it but also create art and explore the world of pen sketching.
Top 5 Fountain Pens You Can Gift Your High-End Clients or Near & Dear Ones
Caran D'Ache Fountain Pen
The Swiss manufacturing Company of writing instruments, Caran d'Ache, was established in 1915. This brand is the only luxury writing pen manufacturer brand in Switzerland. They have been in a long tradition of making jewellery and watches. Each of their products is made by hand in Geneva using modern manufacturing techniques and traditional craftsmanship.

The 'Ecridor', a collection from Caran d'Ache, features a trademark for the company, which is the hexagonal barrel with a choice of different engraved designs, available in silver-plated and rhodium-coated finishes. It also has the new rose gold finish, which looks modern as well as classy. These pens are available with fine, medium, and broad nibs widths with internationally accepted standard-size cartridges.

The palladium-plated 'Retro' is engraved in the barrel, which gives an elegant look. It has a solid brass hexagonal barrel and cap and accepts standard cartridge size. The diameter for this pen is 10 mm, the length is 170 mm, and the capped length is 136 mm. You can get it in various colours such as Retro, Cubrik, Chevron, Heritage, Maille Milanaise, Variation, Golf, Gold Chevron. It is priced at Rs. 11,975, available on thepencompany.com.
Montblanc Le Grand Pen
Montblanc's pens are known for their fine European craftsmanship and have gained a cult status over the decades. Today, it has grown to include a variety of magnificent collections of pens, including contemporary Starwalker, bejewelled Boheme, Sleek, and several others. The iconic pens are crafted by hand to the finest of Swiss tradition. It is a pleasure to hold something like The Meisterstuck Classique Fountain Pen, which has evolved into a different design icon. Its barrel and cap are crafted in black resin inlaid with a white Montblanc Emblem. It has three platinum-coated links with a Montblanc embossed lettering, an excellent handcrafted nib, and platinum-coated rings.

Those details emphasise the timeless design of this iconic fountain pen. You can express your personality with the gratuitous engraving of names or initials, which is a special offer from the brand. Montblanc provides various ink cartridges such as Mystery Black, Royal Blue, Irish Green, Lavender Purple, Midnight Blue, Oyster Gray and Burgundy Red, Orange, Yellow, Plume, Light Brown, Dark Gray and many more to enhance your writing style. This Meisterstuck Classique Fountain Pen has a platinum-coated clip with individual serial number and a precious black resin in the barrel. The weight of this pen is 21.73 grams, and the nib is handcrafted with Au 585 / 14K gold nib with rhodium-coated inlay. The price is Rs. 42,841, and it will be a master collection pen for your friend. Buy it from williampenn.net.
Waterman Hemisphere Fountain Pen
Lewis Edson Waterman started making pens in a simplified way using his design. The Waterman brand developed the 'Spoon Feed' system, which prevented the overflow of ink that led the company to receive a gold medal of excellence at the Exposition Universelle' in Paris in 1900. Waterman Hemisphere GT Fountain pen is a creation of subtle sophistication with a clean contemporary design and crafted quality. It has a creatively practical slim shape in a detailed frame, which creates a kind of must-have style. It is a satin matte black finished pen with a touch of sparkling 23K gold plate that gives a tailored classic finish for a sophisticated style statement. It has a new smooth matte black lacquer cap and barrels with a gold plated clip (GT Version) and stainless steel hemisphere iconic nib with a modernised decor.

The pen has a metal body with a medium point type. Hemisphere makes each moment refreshingly elegant, and it redefines the timeless lines with a new focus on the streamlined simplicity. The noble material and strikingly clean design give a delightful writing experience that will inspire your most creative thoughts. The finish is a beautiful shine, the black and gold duo in superior smooth lacquer and valuable 23K gold trims is the name of elegance. The pen is brilliantly designed to give ultimate comfort, and the expertly engraved nib gives a unique writing experience. The price for this masterpiece is Rs. 33,369, available on Amazon.
Faber Castell Pear Wood
Fountain pens are the finest writing instruments that add a very individual note to letters and help enhance your creative writing. Fountain pens were invented for writing purposes, but nowadays, they are also used for creative work like calligraphy or ink artwork by professional designers. Faber Castell is one of the world's largest and oldest trusted manufacturers of pens, pencils, other office supplies. Faber castell fountain pens are comfortable to write with and are quite beautiful too. They offer a wide range of fountain pens with different nib sizes, which creates well-balanced writing. They are the perfect gift for any special occasion for everyone.

These are available in various sizes, colours and designs which is a great option for the fountain pen lovers to find the perfect design for themselves. The reddish-brown PearWood fountain pen has the barrel made of reddish-brown pearwood. The cap and grip are made of chrome-plated polished metal. It has an interchangeable detachable cap and the pen is fitted with black refill with a ceramic tip. This pen comes in a white gift box with an attractive printed slipcase. You can buy it from Flipkart for Rs. 9,390.
Ferrari in a Box
Ferrari is not only a renowned car brand but also has partnered with another renowned pen manufacturer, Sheaffer, which has introduced a historical range of writing instruments. Pens from the Sheaffer Ferrari 300 Series weigh 7.5 ounces. The product dimensions are 7.2 x 2.7 x 1.6 inches, and the price of this beauty is Rs. 5,299. The gloss black finish has a checkered flag engraving style, which gives the pen an elegant look. The pen reflects one of the contemporary collection of Ferrari and profound passion. The extraordinary talent and incredible expertise produce the much known bold and sleek design, which gives the performance of maximum speed and delight to the Ferrari enthusiasts everywhere. The modern design of the pen with elegant finishes comes in a luxury gift box that is suitable for a gift. Buy this from ubuy.in.
Consider These Tips Before You Buy a Fountain Pen as a Gift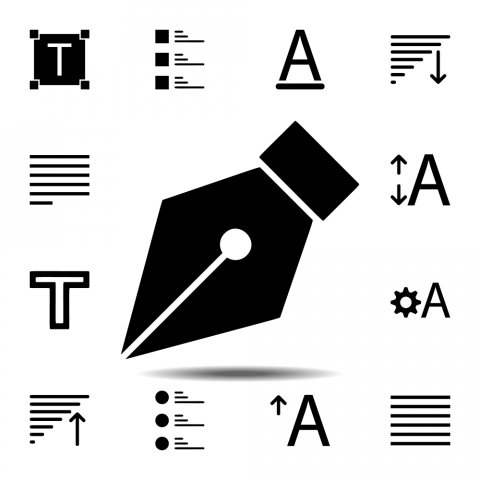 Despite the people who think fountain pens are inconvenient, downright intimidating, or archaic, they are a passion for many more. Before you buy a good fountain pen, take a good look at the following points:
Check the Nib Material: Nibs are delicate instruments, and any slightest adjustments can have a significant-good or bad result. So check the nib material, whether it is steel or gold or of any other metal. Check the width of the nib as it affects the writing style, and also check the alignment and polish of the nib for a smooth writing experience.


Replacement of the Nibs: If the nib is not correctly aligned or it feels scratchy to write, take a magnifying glass to examine the nib properly. The surface of the tip should be perfectly smooth; hence if you find any irregularity, visible nicks, or spurs, contact the retailer or manufacturer for the replacement of the nib. Thus, before you buy, check the replacement or return policy.


Refilling of the Cartridge: Before you invest in an expensive fountain pen, always check if you can get the cartridge easily when needed. Also, check if you can refill it by yourself without any issue. Most branded pens come with the extra cartridge when you buy, or you can get a pack of the cartridge from the brand's website itself.


Read Actual Reviews: You must always educate yourself before you buy any fountain pen. See the pros and cons of not only the particular brand but also the pen you are supposed to buy. Read what most people think about the pen and check if there are any negative reviews about it. If most people have written or felt good about it and the brand is a reputed one, you can certainly try your luck. Otherwise, you might need to play safe before you buy that particular fountain pen.


From our editorial team
Go For Personalised Fountain Pens
Fountain pens reflect personality in many unique ways. There are several types of fountain pens that you can tailor for the recipient according to their needs and personality. If someone loves to climb a mountain, a Monteverde Mountains of the World fountain pen will be unique for him. If your friend loves to do calligraphy, a fountain pen that is used for calligraphy art can be a treasure — similarly, some like the good 'ol heavy fountain pens with sharp nibs. You can even engrave their name or a small personalised message onto fountain pens. All you have to do is think of the personality of the person and find out the best option for them.