Why is it a Great Idea to Surprise Your Boyfriend with a DIY Gift on Christmas
It is One of it's Kind
Almost everyone gifts their spouse with a gift that they buy online or find in a store. Christmas comes once in a year and is a great occasion for you to express your affection and appreciation to your boyfriend. If you gift him with DIY i.e., do it yourself, or handmade gift, then can be quite a unique gift for your spouse. Not everyone has the time to think of creating something with your their own hands and if you take out the time to specially create something then it shows your boyfriend that you have put in so much effort to make his Christmas special.
It is Made with a Lot of Love
The gifts that you buy online are usually devoid of any emotions or sentiments. They can simply be used to be gifted as a formality and do not have that essence of emotion. When you make a gift yourself, you make it with a lot of love. Your creativity and all the time and effort that you invest in making the gift reflects in it and your boyfriend will really appreciate it no matter how small or big the gift is. DIY gifts have a lot of sentiments and the cute way in which you create it will speak volumes about your love for your boyfriend.
It Has a Personal Touch
You can gift your boyfriend with the most expensive gift out there but it would still lack that personal touch. When you create a gift for him yourself you can ensure that it has a personal element. You can either add a self written note along with the gift or can draw in a funny doodle or try such cute ideas to add a personal touch to it. Do it yourself gifts are becoming more and more popular because nothing beats the effort you put in to create something by yourself. It makes your spouse feel very special and DIY gifts always stand out.
10 Best DIY Gift Ideas to Give Your Boyfriend on Christmas
Candle with Engraved Initials
The DIY candles with initials engraved on them are super easy to make. The items that you need to make this engraved candle are a linoleum cutter, one ballpoint pen, a gold leaf pen, tape, the design and of course one candle.
How to make it:
Start by tapping the design over the candle. If you believe that your hand is slipping while making the design, then alternatively you can pre-design it in Photoshop and then can easily trace it with the help of a ballpoint pen.
Now, you can engrave the path that you already designed with the linoleum cutter. Make sure to engrave the line wide and deep enough to fit the tip of your gold leaf pen.
Now you can fill the engraved path with the gold leaf pen. You can apply the gold coating one more time to make it glow more.
This candle can be kept anywhere around the house and will remind him of you. You can carve both of your initials and draw a heart around it. This could be the best Christmas gift for your boyfriend.
DIY Message Board
For this DIY project, you need a couple of items that you can surely find in any art and craft shop. Head over to one of those shops and search for fabric cloth of your choice and follow the steps below, or watch this video to learn how to make it.
Message Board
What you will need:
Fabric, ½ yard in length
Staple gun
Ribbon (21 feet) of your desired colour
Pins
One nail and hammer
Glue gun
Beads
How to make it:
Start with wrapping the fabric cloth on the board and neatly covering the corners and edges of the board.
Head over to the back of the board to trim down the extra cloth with the help of scissors and staple the corners with the staple gun to keep its position intact.
Now cut the ribbons in pieces according to the design pattern in your head. You can start by placing ribbon pieces from one corner of the board in diagonal style and staple them at the back of the board. In between the intersection of the two ribbons place the pins to keep them intact.
You can also decorate the top of the pins by glueing the beads with the help of glue guns. Although, this step is optional this will give your product a good finishing touch.
This board can be used to pin messages written on a piece of paper. You can write in a message yourself and pin it before wrapping up the gift. You can write your Christmas wishes and pin it on the message board.
Comic Book DIY Coasters
Comic Book Coasters
What you need:
Coasters
Paint and paintbrush
Comic book
Mod Podge
Cardstock
Paper cutter and pencil
How to make it:
Start with painting the coasters with white paint (2 coating recommended) to give a clean look and let it dry for half an hour.
Now prepare a cardstock template by placing the coaster and cutting the exact size of the cardstock with the help of a paper cutter.
Now you can surf through the comic books for fun and colourful content and cut them according to the size of the cardstock template you just prepared.
Place the comic book piece over the coaster with the help of mod podge. Remember to smooth out bubbles while pasting the comic book piece and leave the coaster to dry.
Spread a very thin layer of mod podge over the top of the coaster as well as over the edges and smooth out any bubbles using a plastic pastry scraper to give a polished look. Give it a time to dry and your comic coaster will be ready to be gifted to your boyfriend.
You can have a Batman coaster, Spiderman coaster, Star Wars coaster and the like. You could also keep a Christmas-themed Santa coaster with pictures of santa claus and reindeer. These super cute DIY coasters will definitely add a personal touch to your gift.
Decorative Candy Jars
For this decorative candy jar you need recycled glass food jars, drawer pulls, fabric flowers, spray paint, liquid nails and the glue gun. Before proceeding to remove any labels and clean them thoroughly with warm soapy water. Now spray paint the metallic lid with spray paint of your desired colour and put them to dry.

Choose a ribbon that is suitable for fabric flowers according to your choice. With the help of the glue gun, paste one edge of the ribbon to the centre of the glass. Now wrap the ribbon tightly around the jar and don't forget to add a small amount of glue to the centre of the ribbon to make it stay in place. Finish it by glueing the last edge of the ribbon with the glass jar. You can add as many layers of ribbon as you please. When the lids are dry, paste the fabric flowers to the top the lid with the help of liquid nails.

When the whole jar is dry, you can start filling them with candy and chocolates. For Christmas, you can use red, white and green color ribbons and tie them around the jar. You can add a pretty tag on the top of it once you are done designing it.
DIY Wine Bottle with Initials
To prepare this wine bottle craft you need a wine bottle, white spray, snow tex, oven bake clay, black paint, toilet paper roll, paper, glue gun and felt.
How to make it:
Before you start to spray the bottle with paint and then leave it to dry completely.
Now you can start by adding snow tex onto the bottle's desired areas using a plastic knife or popsicle stick and leave it again to dry.
For the time being, you can create the eyes, nose and mouth with the help of clay and bake in the oven. Once the clay is cooled, use the glue gun to stick it to the bottle to make the face.
Now paint the toilet paper with the black paint to make the hat. Now use the paper to cut out two circles, one small to cover the hat and another big.
Cut a hole big enough on the big circle to fit the rim of the bottle into it. Use the felt of your desired colour to make the holly of the hat and attach it with hot glue. After drying completely, you can place the hat on the top of the bottle.
You can then put the decorative tree branch in the bottle for giving it a Christmas look. This easy to make DIY wine bottle can be the best gift for your boyfriend.
Romantic Love Book
Surprise your sweetheart this Christmas by creating a DIY lovebook for him. It is a journal with lots of sweet things for him to read, such as reasons why you love him, important memories and landmarks, and loads more.
I Love Us Book
What you need:
Pens
Scissors
Glue
A 1-inch binder
Sveral photos of you and your partner


How to make it:
Once you have placed pages in the binder, it's time to fill up the pages with content. You fill up the contents with content like how you met, favourite new year and anniversary moments, things you love about him, favourite activities and much more.
Once you have completed the journaling part, you can continue to personalise the book by adding photos from your personal memories.
The last step remaining is to add photo embellishments to the pages. From the first to last leaf, you can paste your photos in chronological order from when you started dating to today. You can keep the colors red and white to stick to the Christmas theme and also add mini jungle bells around it. Your boyfriend will love this handcrafted Christmas gift.
Handmade Christmas Pillows
For making a Christmas pillow you will need 2 square pieces of fabric into the size of 18 ½ inches each, craft paint, foam paint brush, 3-inch foam stamps and pillow foam or fiberfill.

Lay out one of the cut fabric pieces and paint the stamp using the foam paint brush. Make sure the paint is evenly distributed and not to have any paint to get into the sides of the stamp. Remember to use the ruler to keep your letters somewhat aligned. After the first row of words is stamped, measure down 5 inches and start stamping your next row. After you are done with stamping, place the pillow to dry. When the pillow is dry, place it right side down the against the pillow and sew them together leaving an opening at the bottom of the pillow for the pillow foam or fiberfill.

After you are down with the stitching, you can fill the pillow with pillow foam or fiberfill. This unique gift will always remind your boyfriend about you and makes for the best Christmas gift.
Handcrafted Gift Box
The things required to make this handmade gift box are simple enough that can be easily available from the stationery shop. Head over to one of those shops and search for handmade papers, scissors, scale, cutter, satin ribbon, adhesive, pencil and decorative mirrors.
How to make it:
Take an A4 size paper with dimensions of 21 cm in width and mark 21 cm on its length by the help of the scale. Along the length, of the paper, make small markings at an equal distance of 7 cm. So you need to make 3 rows and 3 columns containing 3 squares each and cut out the remaining strip of paper.
Now make diagonals in the four squares of the extreme corners of the paper. Now make the crease along the vertical and horizontal lines drawn to get exactly 4 creases.
Start folding the outermost squares into a triangle, so as to give it a box shape and repeat the process with other 3 squares. After making the crease in every corner, stick the papers together with the help of an adhesive.
Now let's see how to make the lid of the box. Take another sheet of handmade paper and mark 9 cm along the length and breadth of the paper. Now cut out a square of the mentioned dimensions, with the help of the paper cutter.
Make a 1 cm marking on each corner and then draw lines on all four sides leaving a 1 cm square in each corner. Cut the squares from one side so as to fold them in. The lid is now ready and lastly, you can place the lid on the top of the box and decorate it with satin ribbon on all the four sides with the bow on top.
You can paste the decorative mirrors onto the sides of the box to give it an elegant look. This Christmas gift box can have a bunch of letters that you can write for your spouse or printed pictures of both of you. This artsy handcrfted gift box is perfect for gifting your boyfriend on Christmas.
DIY Christmas Soaps
Surprise your boyfriend with a set of handmade Christmas soaps. You can choose from a lot of fragrances that can be used in crafting it. To make this Christmas soap you need certain things to start.
Christmas Soap
You will need:
A 3/4 pack of soap base, clear
Rectangle silicone soap mould
Orange essential oil (9 ml)
Cinnamon leaf essential oil
Clove bud essential oil, 2-3 teaspoons
Ground cinnamon
A spray bottle
Surgical spirit
Downloadable labels
Double-sided tape
A baking pan and a pyrex jar
How to make it:
Start with cutting the soap base into small parts so as to fit the soap moulds, Put all the cubes into the pyrex jar and microwave on high for about 2-3 minutes. Don't forget to stir every 30 seconds so that the soap gets completely dissolved. Add the essential oils and ground cinnamon and stir well.
Now pour the liquid mixture into the soap moulds and spray the surgical spirit on the top of the moulds to remove any bubbles formed. Now refrigerate the moulds for about 2-3 hours so that the soap gets hard.
After the refrigeration process is complete gently pop out of the moulds. Now you can decorate the soap with labels by attaching them with double-sided tape.
You can gift this beautiful handmade soap set to your spouse and he will surely appreciate all the effort that you have put in. Make sure that you wrap them in a pretty way and you can also add in a note along with it with your Christmas wishes for your guy.
Magic BBQ Rub
Doesn't your boyfriend love a good barbeque! And what's better than gifting your boyfriend a freshly prepared BBQ rub to make your BBQ day a pleasant and spicy. This idea of the BBQ rub has a depth of deliciousness and flavour to water anyone's mouth. To make this spicy BBQ rub you need 1 tbsp smoked paprika, 2 tbsp garlic powder, 2 tsp onion powder, 1/2 tsp black pepper, 2 tsp chili powder, 2 tsp ground cumin, 1/2 tsp cayenne, 1 tbsp dried chives, 2 tbsp brown sugar, 1 tsp kosher salt, 1 tbsp sugar. Start by mixing all the ingredients in a bowl and you are done. This is one of the easiest DIY gifts to present to your boyfriend this Christmas.
Other Ways to Make Christmas Special for Both of You
Cook a Special Christmas Dinner for Two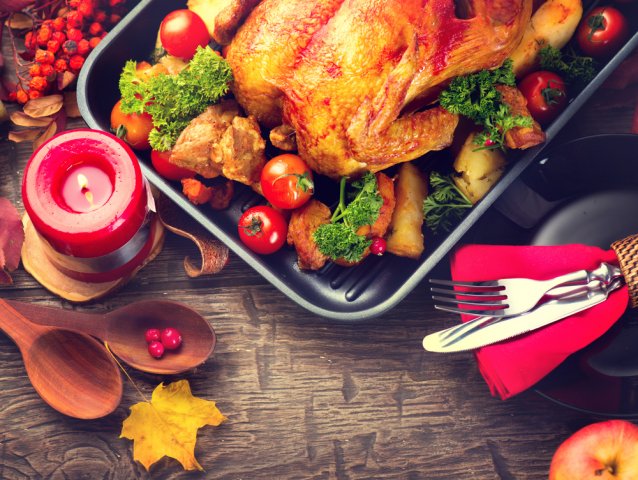 Apart from giving a DIY gift to your partner, you can also cook him a special dinner on Christmas day. Find out about his favourite dish and look up the recipe on the internet. You can cook him his favourite dish and introduce him to your own festive favourites for your Christmas dinner together. Maybe you can surprise him with the gift during the dinner as well. This sweet gesture of yours will certainly bring a bright smile on his face. Try making the dish once or twice beforehand to cook it to perfection. You can also play some music while having the dinner to make it more romantic.
Start a Christmas Ritual that You Can Follow for Years to Come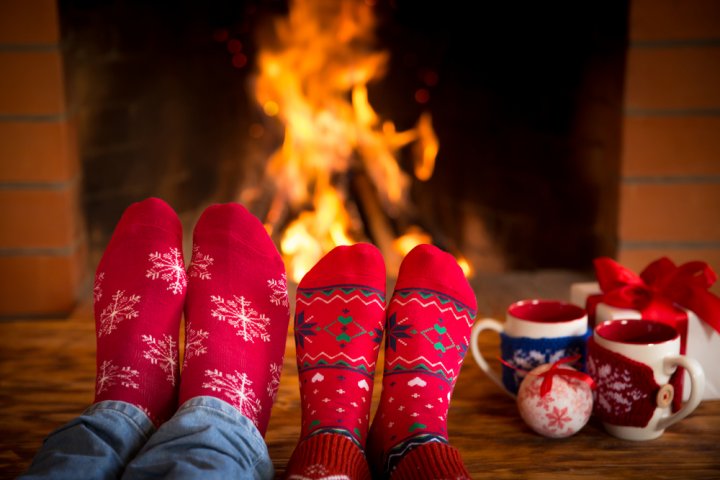 You can start a Christmas ritual with your boyfriend to be followed every Christmas. For example, you can have a tradition of cooking together on each Christmas, travelling somewhere together, watching your favourite series together and the like. You can talk to your boyfriend and find out what is it that you would love to do each Christmas for the years to come. You can start this ritual this year to make it a fun Christmas tradition for the two of you. Do the talk and start your Christmas tradition this year.
Bake a Christmas Cake for Him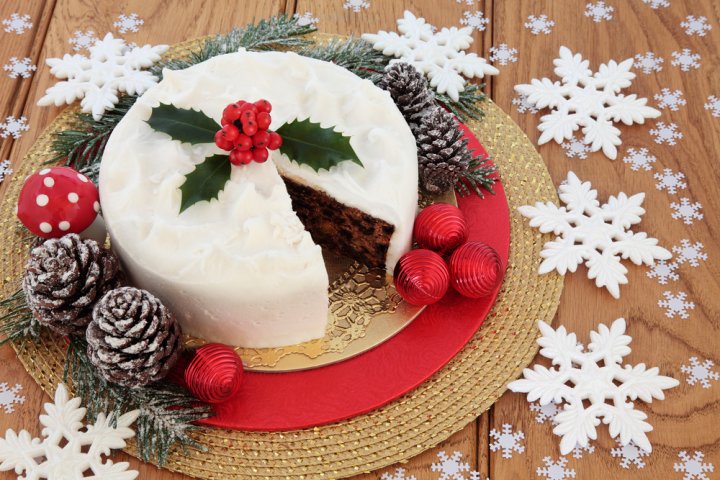 Christmas is all about delicious food and mouthwatering desserts. You can make this Christmas even more special by baking a cake for your boyfriend. There are several recipes that you can try off the net and you can bake a cake having your boyfriend's favourite flavour. Decorate it with attractive icing and you can also write his name on the Christmas cake. You both can cut it together and enjoy the holiday. Your boyfriend will be moved with this gesture of yours and will feel really special. Your Christmas themed cake can have Santa, reindeers, elves, Christmas trees and gifts on it.
Go on a Movie Date Together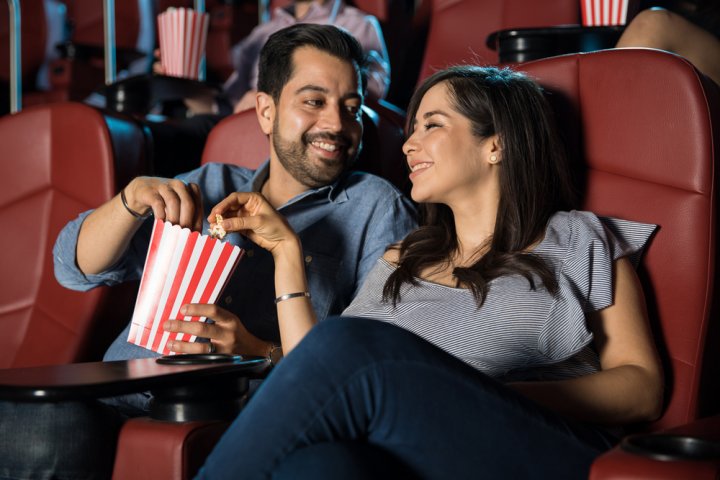 To make your Christmas special, you can take your boyfriend for a movie date. Book the tickets in advance and treat him to a movie, complete with snacks and popcorn. Boyfriends always end up doing all the planning for movie night and you can let him relax and take the back seat while you take charge of it. Ensure that he does not make any plans for that time and then surprise him with a movie date. Even the simplest thing like watching a movie together and spending quality time with each other can make your Christmas a memorable one. It is the little things that matter the most.
From our editorial team
Let spending time together be your biggest Christmas gift
You cannot spend too much time with a loved one and the vast majority unfortunately do not get enough time to spend with their partners. With most of the world on holiday mode and fewer reasons for work or other engagements to take up your time, use this opportunity to spend quality time with each other. When you are in a good mood and with someone you love, you'll realise you need little else to feel great.