Cakes - The Quintessential Way to Satisfy Sugar Cravings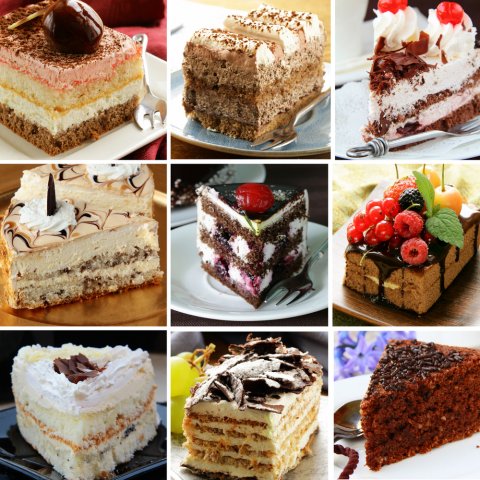 In today's world, there is hardly an event or a function that sounds complete without the cutting of a cake. It has become one of the essential facets of a celebration. Caking baking and decorating is an art in itself, and many passionate bakers in the world have taken this sweet delight to a different level.

With exotic ingredients, diverse flavors, and jaw-dropping decorations, the cake industry has reached the skies. A beautifully decorated cake showcases the talent and human skills. There are thousands of varieties of cakes today, but what most of them have in common is the lip-smacking sugary goodness. Cakes satisfy your sugar cravings most wonderfully. This sinful concoction of sugar, flour, cream, and different other delicious ingredients personifies happiness, celebration, and joy.
Egg Has Been a Predominant Ingredient in Cakes Since Forever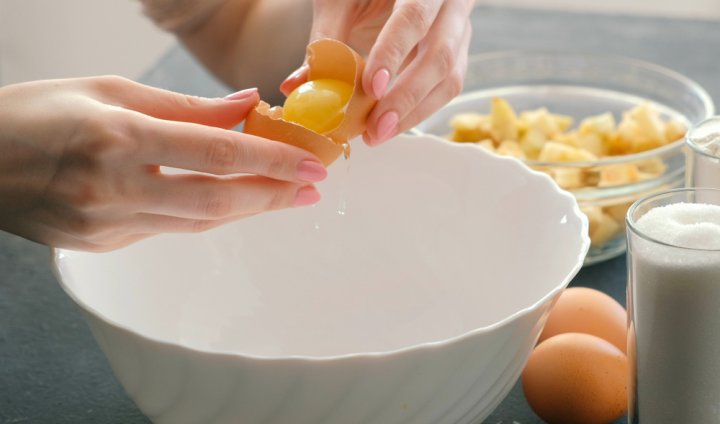 Most cultures and countries across the world consume eggs as a part of their daily food. Extremely nutritious and healthy, a significant part of the world population eats eggs daily and to come up with a dessert using eggs was only natural. Eggs provided a fluffiness and light texture that was necessary for the baking of the cake.
Not Everyone Likes the Presence of Eggs in a Cake
Vegans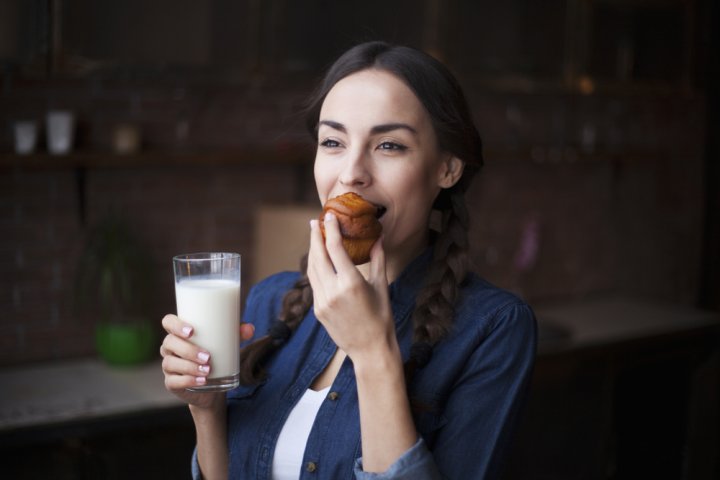 Bound by Religion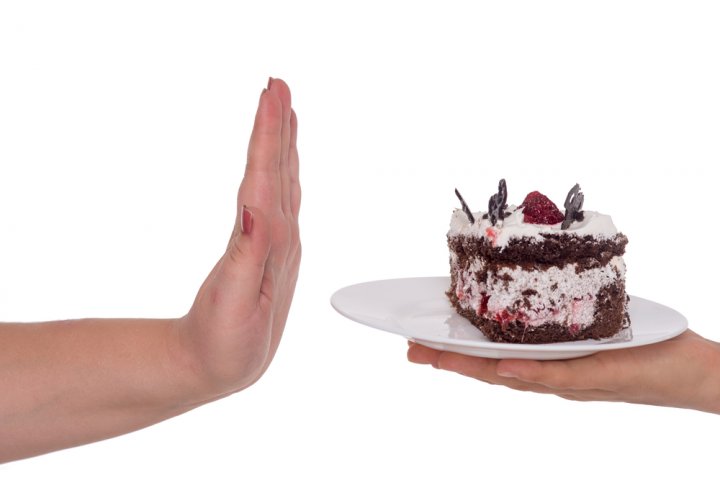 Egg Intolerance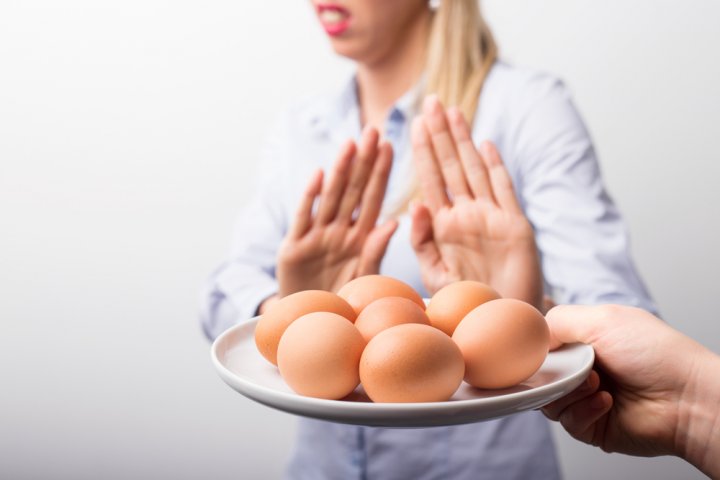 Can You Make a Cake Without Eggs?
Eggs provide a spongy texture to cakes. But now, it is easy to replicate the same spongy texture without the use of eggs. Eggs can be replaced with mashed bananas, vinegar and baking soda mix, applesauce, yogurt, and even silken tofu. Although making eggless cakes can be a bit tricky, once you master your hand at baking eggless cakes, you can concoct similar tasting and soft cakes as those made with eggs.
Exciting Eggless Cake Recipes Using Different Egg Substitutes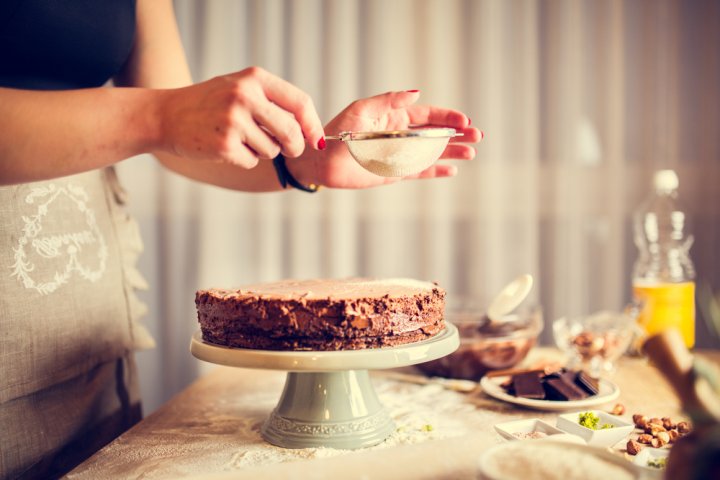 Bakers have mastered the art of eggless cake making using some easy ingredients available in your everyday kitchen. It was just a matter of time and experiment, and today, there are various cake recipes which come out delicious even without the use of eggs. Here are some easy-to-make eggless cake recipes made using different egg substitutes.
1. Eggless Wheat Flour Cake Using Yogurt
An excellent dessert and a light tea-time snack, this whole wheat flour cake is not only delicious but also very healthy. All you need is to whisk up some yogurt, cinnamon and wheat flour together to get this easy-breezy recipe right. It turns out fluffy and soft within no time. You can also use this recipe for making puddings or frost it with icing.
Ingredients
2 Cups whole wheat flour
1-2 cups sugar or jaggery
1/2 tbsp baking powder
1 1/2 tbsp soda bicarbonate
2 tbsp cinnamon powder
3/4 cup refined oil
1 cup curd
Water (to be added according to the consistency of the batter)
Handful of walnuts, raisins & figs
How to Make
Preheat the oven to 200 degrees Celsius.
Mix all the dry ingredients together in a large bowl.
Blend the curd and oil together in another bowl. Then mix the dry ingredients into this bowl and fold well.
Bring it to dripping consistency, adding water if needed.
Oil the bottom of a baking dish and bake at 170 degrees Celcius for 1 hour 15 minutes while checking at regular intervals.
Cut and serve when cool.
2. Eggless Marble Cake Made Using Vinegar
Marble cake has been one of the oldest forms of cakes and it wouldn't be wrong to call it as a comfort food. This marble cake recipe is made with milk and vinegar and you get the same moistness and fluffiness as you would get in an egg cake. This recipe blends chocolate and vanilla flavours and it does taste delicious with some sandwiches and piping hot tea.
Ingredients
150 Gram Butter
150 Gram Castor sugar
3/4 Cup Milk
3 tsp Vinegar
150 Gram Flour
1 tsp Vanilla essence
1 tbsp Cocoa
1 1/2 tsp Baking powder
Ingredients (For the Icing)
50 Gram Butter
100 Gram Icing sugar
50 Gram Chocolate, melted
2 tsp Cocoa
How to Make
Beat butter and sugar together until light and fluffy.
Gradually beat in the milk and vinegar. Fold in all the flour except 1 tbsp.
Divide batter in half. Fold 1 tbsp flour in 1 half and the cocoa in the other.
Place in alternate spoonfuls in a greased and lined 8" cake tin.
Bake at 180 degrees centigrade for 20-25 minutes.
Turn out and cool.
For the icing, beat the ingredients together.
Spread over cake.
Decorate and serve.
3. Eggless Almond & Cashew Cake
Eggless cake made with almonds and cashews is not only an excellent dessert for vegans but also highly nutritious as it contains the goodness of dry fruits. This cake comes out nutty and delicious and also extremely soft and spongy. This light and sweet dessert is perfect for tea time or as a dessert to satisfy your sugar cravings any time of the day.
Ingredients
1/2 cup Maida
1/4 cup Cashew powder (grind cashews in a blender)
1/4 cup Almond powder
1/4 cup Sugar
3 tsp Ghee
A pinch of Cardamom powder
1/2 cup milk
A pinch of Coconut (dry), grated
1/4 tsp Baking soda
1/2 tsp Baking powder
How to Make
Preheat the oven to 350 degree F.
Grease the baking pan and apply some ghee. Use parchment or wax paper to cover the bottom and sides of the pan and keep it aside.
Take a bowl and mix cashew powder, almond powder, maida, baking soda, baking powder and cardamom powder.
In another bowl, add ghee and whisk till its fluffy (should take less than a minute). Add sugar and blend again.
Mix the contents of the two bowls and transfer them to a pan. Add a pinch of maida to grated coconut and and sprinkle it on top.
Bake for 20 to 25 minutes and broil for less than a minute.
Serve.
4. Eggless Banana Cake With Yogurt
An eggless banana cake comes out as soft and fluffy as any other egg cake, and it also has a delicious fruity flavor. The creamy flavor of banana with the aroma of cinnamon makes this one a mouthwatering delight. It is also loaded with walnuts, making it very nutritious too.
Ingredients
284 Gram Flour
12 Gram Baking powder
5 Gram Cinnamon powder
100 Gram Walnuts
280 Gram Ripe Bananas
70 Gram Butter
100 Ml Curd
150 Ml Milk
How to Make
Sift the flour and baking powder.
Add the cinnamon powder and walnuts.
Mash the banana completely along with the melted butter in a bowl.
Mix the curd into the banana mash.
Fold the dry ingredients into the banana mix, gradually adding milk. This will keep the batter smooth and free of lumps.
Pour the mix into greased tin.
Bake it in a preheated oven at 170°C for 50-60 minutes until golden brown and cooked in the center.
Once baked, cool the cake on a wire rack.
Sprinkle icing sugar on top and serve.
5. Eggless Chocolate Truffle Cake Using Milkmaid
A chocolate cake is one of the most famous flavours in a cake and those wanting to avoid eggs can now enjoy a rich chocolate cake with the same intense chocolaty taste and spongy texture. The recipe below uses milkmaid, which is an excellent substitute for eggs. It is a soft and spongy cake layered with creamy and dark chocolate ganache.
Ingredients
150 ml Oil
275 g Sugar
185 g Milk maid
375 g Curd
375 g Flour
9 g Baking soda
9 g Baking powder
Ingredients for the Sugar Syrup
Ingredients for the Truffle
500 g Dark chocolate
250 g Fresh cream
How to Make the Sponge Cake
Whisk all the ingredients together except oil. Lastly add the oil.
Pour in a mould and bake at 180 degrees for 35 - 40 min. Allow the sponge to cool.
How to Make the Chocolate Ganache
Chop dark chocolate and keep in a bowl.
Boil cream in a saucepan and pour over the chocolate. Whisk till all the chocolate dissolves.
Allow to cool.
How to Make the Sugar Syrup
Boil water and sugar to make a sugar syrup. Strain and keep aside to cool.
Assembling the Cake
Cut the cooled sponge in three layers.
Take one layer on a cake board. Brush it with sugar syrup. Apply the truffle. Repeat the process with the remaining layers of sponge.
Finally finish the top and sides of the cake with truffle. Allow the truffle to set.
Finally melt the truffle and pour over the cake. Refrigerate and serve thereafter.
These recipes allow you to indulge in the sugary delight of one of the most common and highly sought after dessert. Being eggless, these cakes can be consumed by one and all and even those who eat eggs. So don your baker's hat and try any of the recipes today!
From our editorial team
Make Your Own Recipes!
There's no limit to the number of recipes which you could try on your own. Put your apron on and experiment as much as you can! If you know your way, you may be able to come out with a unique and tasty recipe every single time. So what are you waiting for? Happy baking!