What Do 10 Year Olds Like For Their Birthday?
There are so many answers to this question because every 10 year old girl is different, much like people of any other age group. She may share levels of development with other kids her age but her interests will be entirely unique. She is at a fairly advanced age where she can read properly on her own with only the occasional help, can put together science and craft projects, or jewellery making kits, has an eye for fashion and is developing her own taste in clothes, and often has an opinion on things around her.

For her birthday she would like toys that will excite her, games that will thrill her, pretty girly fashion accessories if that is where her interest lies, interesting books, craft kits and things based on her hobbies. Spend some time with her to understand what she likes, or ask her parents to get an idea.
Types of Gifts 10 Year Old Girls Would Like
Games and Puzzles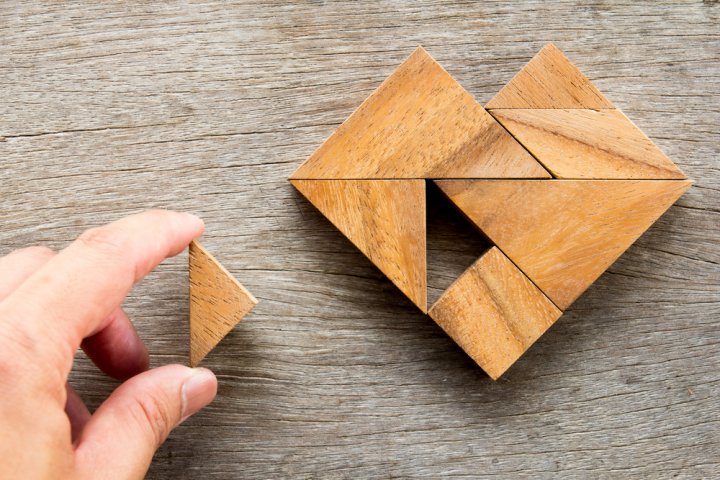 Like girls of any other age, 10 year olds are widely different - some may enjoy playing with dolls while others will be engrossed in the latest science project or building robots. So unless you are sure where her interests lie, avoid buying dolls and soft toys. A common ground seems to be games and puzzles, with board games a clear favourite. Look for new and interesting games suitable for her age that she can continue playing for a few more years.
Sparkly Glittery Things
This is the age when girls get very excited by anything that has sparkles, shimmer and shine. It could be shimmer pens to pencils with tassles, junk jewellery, hair accessories and items for personal use. So if you find something suitable for her age, and an option to buy the same thing with a touch of glitter - reach for the latter. She is inching closer to the tween years and likes to think of herself as bigger than she really is, so expect a fondness for body glitter, nailpaint and tinted lip balms.
Support a Hobby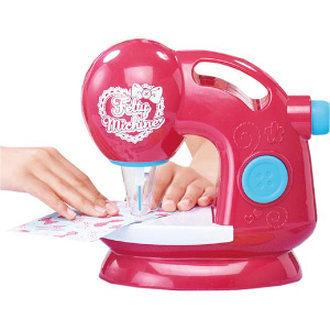 The easiest way to buy her a gift she will truly enjoy is to give her something related to her hobby. 10 year old girls are very enthusiastic about pursuing their interests and will be delighted with a gift that matches them. If you are not sure about what she likes to do, ask her parents. These gifts can be related to a sport she plays, a subject she enjoys at school, a new skill she is learning or anything she enjoys doing. At 10 kids have fairly advanced abilities and are confident of their skills, hence they enjoy putting together craft kits, DIY kits and science projects - if any of these interest her you can buy her a gift which she has to build or put together herself.
10 Gift Ideas for Girls Who Are 10 Years Old
UNO Playing Cards
This classic card game is easy to follow and exciting for both children and adults. The objective of the game is to lose all the cards first in order to win the game. Players start off with 7 cards each, discarding them by turn based on matching colours and numbers till they have a single card left at which point they must yell 'Uno' to declare their win. This highly engrossing and enjoyable game can be played by 2 to 10 players. She can play it just about anywhere as the pack of cards is easy to carry. Mattel Uno Original Playing Card Game has an impressive 4.5 star rating on Amazon where you can buy it for Rs.125.
Melissa and Doug Suspend
Fun games are always a hot favourite among 10 year old girls and Melissa and Doug Suspend is just the thing to literally keep her hanging to the edge of her seat. This 1-4 player balancing game comprises of 24 notched game rods with rubber tips, a wooden tabletop stand, 4 frame rods, a colored die, and a wooden connector.

The game rules are ridiculously simple, and mastering them just as difficult - players have to suspend the the rods from the tabletop stand by turns. It starts super easy but the balance changes each time a new piece is added, thus adding to the suspense and excitement, earning it a 4.7 star rating on Amazon. The game is a test of your nerves and also helps develop hand-eye coordination, cognitive skills and interpersonal skills. There are 4 levels from beginner to advanced, making it suitable for all ages. Buy it for Rs.1,349 on Amazon.

Owl Hand Cream
Girls at 10 years are straddling the phase in between being a small child and a tween so things meant for both ages appeal to them. She likes big girl games and products but still gets excited by children's toys. Which is why we recommend Owl Hand Cream. A cream for softening and moisturising her hands just the way mom does will appeal to the little lady in her, and the cute owl shaped container will delight the child that she is.

The cream is free from animal products and contains lemon verbena to keep her little hands well moisturised and soft, and smelling great at the same time. The screw top pot container is an adorable owl which can be used as a storage box once the cream is over. Buy it for Rs.565 on Prezzybox.
Smart Lab Squishy Human Body
If her interest lies in science and biology get her a science kit she can learn and play with at the same time. The Smart Lab Squishy Human Body is a 29 piece puzzle of the human body which lets her get a hands on experience of putting it together - and taking it apart.

The set 9 squishy, removable vital organs, a representative skeletal structure, vascular and muscular systems that can be fitted inside a 12 inch plastic human body. She can take a literal tour of the human body and begin to understand how things work. The kit includes a 32-page fully illustrated book, forceps and tweezers to remove body parts and a tray to organise them on. Buy it for Rs.1,839 on First Cry.

Design Your Own Headphones
Has she been hankering for a set of headphones ever since a friend at school got one? Provided you tell her about the pitfalls of listening to music at a very high volume, headphones are actually a pretty neat gift. She can watch her endless supply of DIY and animal videos, play games and listen to her music without subjecting the whole family to them. Plus we have a great suggestion for a pair that will satisfy her musical leanings and doubles as an art project.

Design Your Headphones is a kit which lets her do exactly that. It includes a pair of plain white over the ear headphones and a full kit to decorate it - craft markers, adhesive paper for stencils and craft spray paint. It is compatible with any device that has a standard 3.5 mm headphone jack so she will not have a problem using it once she is done decorating. Buy it for Rs.1,956 on uncommongoods.com
Unicorn Lunch Boxes
Unicorns are magical and pretty and just about every 10 year old would adore products featuring these mythical creatures. So what if they aren't real, a girl can have a unicorn lunch box can't she?

This set of 3 Lunch Boxes with Unicorn Design are made from food grade plastic to keep her lunch safe right until lunchtime. The three sizes are suitable for different needs in case she needs a smaller snack box to go with lunch, or when travelling other than to school. Each box has a different design - the large box has a unicorn sitting in a cloud in front of a rainbow, the medium box has a unicorn couple in front of a rainbow, and the small box features a unicorn surrounded by a rainbow, love hearts, and stars. She can even take a different box to school each day. Buy the set for Rs.471 on Prezzybox.
DIY Lip Balm Kit
She does love her stash of lip balms doesn't she. While she would never bear to part with the pretty tubs, tubes and pots of tinted, scented and glitter balms she already has, sometimes you just aren't sure if she really should be using them. You don't want to discourage her too as they do help keep her lips from getting chapped and cracked. The solution is a DIY lip balm kit with good quality ingredients. They may not be half as exciting as her colourful lot, but making them herself will raise their value in her eyes.

This DIY Lip Balm Kit from Uncommon Goods contains everything she will need to make the balm. It contains Fair Trade cocoa butter and organic spearmint essential oil for a delicious chocolate and mint flavour. There is a recipe card, and enough cocoa butter, sunflower oil, beeswax, and organic essential oils to make 5 tins of lip balm, each weighing 14 gm. Completing the kit are metal tins, glass bottles, compostable cellulose bags, recycled paper labels, and information cards. Buy it for Rs.2,608.
Cool Nerf Gun
Unisex toys are also a great idea specially if your 10 year doesn't want to be left out of the fun when it comes to racing, shooting and tumbling just as well the next boy her age. She doesn't have to be a tomboy to enjoy a good nerf gun, certainly not when it's Nerf N Strike Elite Disruptor, the Amazon choice pick for nerf guns; besides it also comes with 4.6 out of 5 star rating.

This quick-draw blaster has a rotating drum that holds up to 6 elite darts, making it easy to release a single dart or unleash all 6 in quick succession at the same target. Check the blaster to see if it's orange, meaning primed for blasting, and fire. The gun comes with 6 elite darts which can be sent flying up to 90 feet away, meaning you also need to steer clear when she is armed and loaded. Buy it alone for Rs.995, or pair it with a pack of 30 Nerf N-Strike Elite Universal Suction Darts priced at Rs.506.
Hop Around The World Giant World Map Game
Learning is a lot more fun when it comes in the form of a fun game she can play with. Turn geography into a fun game of Twister with this Cocomoco Kids Hop Around The World Giant World Map Game. Through it she and her friends can learn about different countries.

The game works along similar lines as Twister where the playfield is a giant world map, and one person calls out a name of a country and another player has to place a body part on it (when they run out of hands and feet!) Twisting around the map can be an enjoyable way to remember names and locations of different countries. It can also be hung on a wall or used for teaching or for reference. The map measures 6 x 4 feet. Buy it for Rs.999 on First Cry.
Surprise From Hogwarts
Is your 10 year old girl a Potterhead who absolutely adores the Harry Potter book series and years to have her own magic wand? Well there is a way to answer her wishes, through the Surprise for Potterheads gift pack by Oye Happy.

The kit has a special surprise for fans of Harry James Potter, sanctioned by no less than the Ministry of Magic. It contains a Gryffindor scarf, an acceptance letter from Hogwarts along with a list of all they will require for their first school year and a ticket for the Hogwarts Express, and a wand in a black box. While the acceptance letter can be customised with her name, the wand cannot, it will be selected at random. Order it for Rs.1,950 at oyehappy.com
From our editorial team
It's Alright to Ask
People with young children of their own find it easier to shop for birthday gifts as they understand the needs of kids at different ages; what flummoxes them is the range of choice available. In that case it is perfectly fine to ask your daughter or niece what she would like - rather get her something she wants than a toy she has no interest in. For those who don't have kids, ask the parents to help you figure out what she likes to do.