Do You Need a Portable Projector?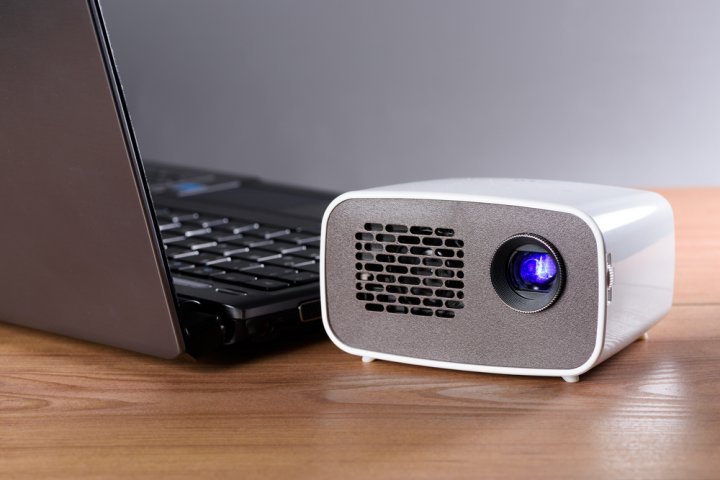 If You are Always on the Go for Office Meetings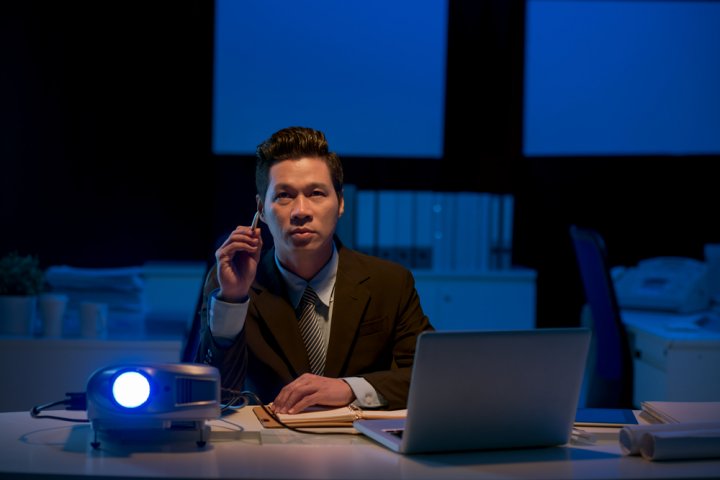 A small lightweight projector is a great option if you are always on the go and hardly take meetings at the same place. If you make a lot of presentations on the road, it is, of course, a worthwhile investment. It is important as the larger and clearer projection can make a huge difference in your presentation, rather than displaying it on your laptop. A portable projector helps in making a meeting successful with its trendy technology and keeping a focused interaction and collaboration. This maximises the productivity and satisfaction of the organisation.

Easy to Use and Convenient for Travelling Around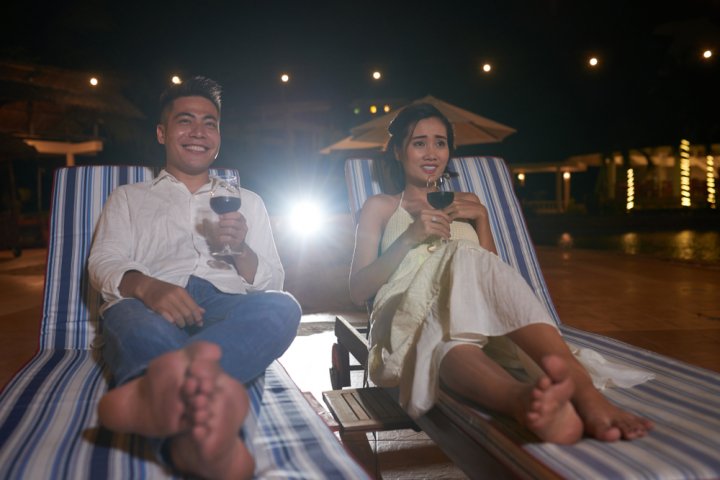 Being portable it is easy to use as it has fewer complications. With the compact size of the projector, anyone can use it conveniently. They also come with connectivity to the internet, and memory to store relevant data or video for the presentation or entertainment. It is so easy to carry a portable projector while you are travelling that you will not need any extra bag and it will easily fit in your pocket itself.
For a Stylish Party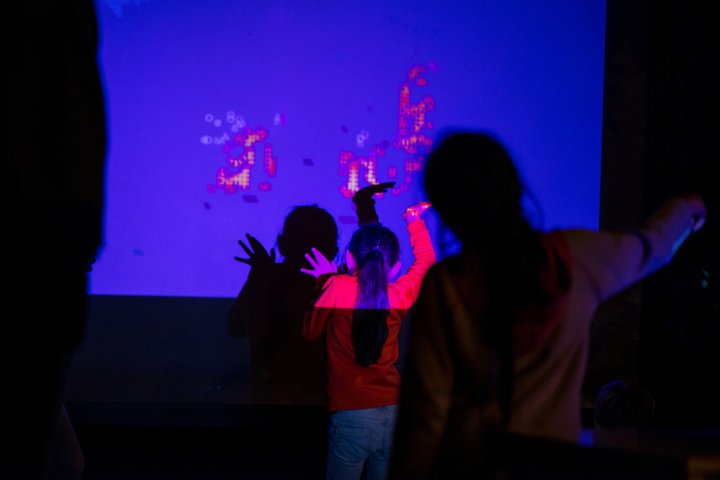 A portable projector is a cost-effective option for entertainment too. If you host parties, you may find these useful and durable, as these portable projectors do not need to change bulbs or filters like the old models. They have convenient USB, HDMI and MHL ports which are required to access information, especially when you are partying in some other place than your house. You can also use your smartphone without a laptop to access the data that you need.

To Watch a Movie Under the Stars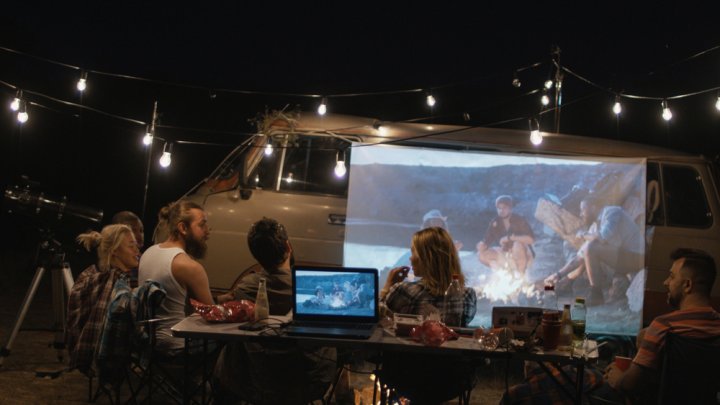 Camping is an activity increasingly becoming very popular and when you see your buddies visit the beautiful remote places, you also surely want to have a wonderful time under the stars. Well as soon as you plan and go out for camping, you will realise that the wilderness can be a bit boring at night, particularly after a pleasant and hectic daytime. Think about having a special night, after the sun goes down, with some great movies under the sky. A portable projector with a good battery life can be a blessing for your camping nights.

A Must-Have for Modern Couples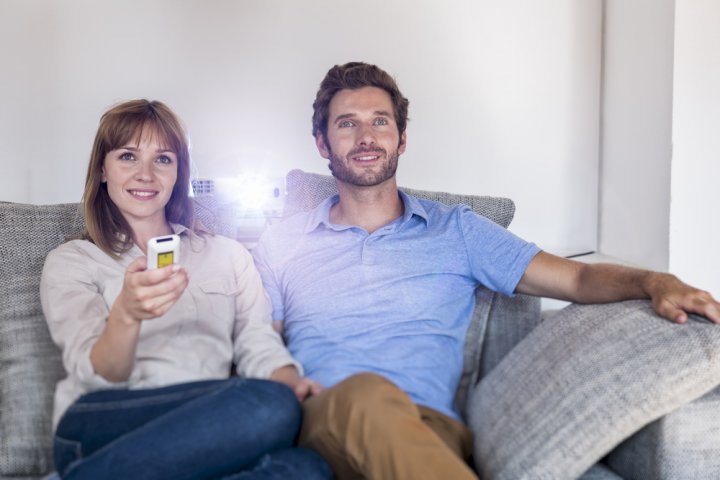 Imagine yourself on a romantic date with a beautiful song projecting to make the atmosphere more affectionate. You will need a portable projector with a built-in speaker with clear and transparent audio. It should allow being heard from a wide range without any distortion and the volume can be operated with a remote control. A beautiful audio-video projector can change the ambience of your special day.


Cost-Effective and a Go Green Object
When you consider the practical and technological advantages of a portable projector for home entertainment, you can get it reasonably priced too. You can go for an expensive one, but the base-level cost-benefit ratio is not bad at all. A projector can have a better overall value than a TV in the same price range. The interactive short-throw portable projectors for meetings, conferences and educational purposes, include annotation software which allow a stylus pen or your finger to write or draw the content onto the projection screen and save the image on your laptop. This is beneficial to keep the earth green as you don't need any paper printouts or hard copies.

Best Portable Projectors You Can Buy in 2020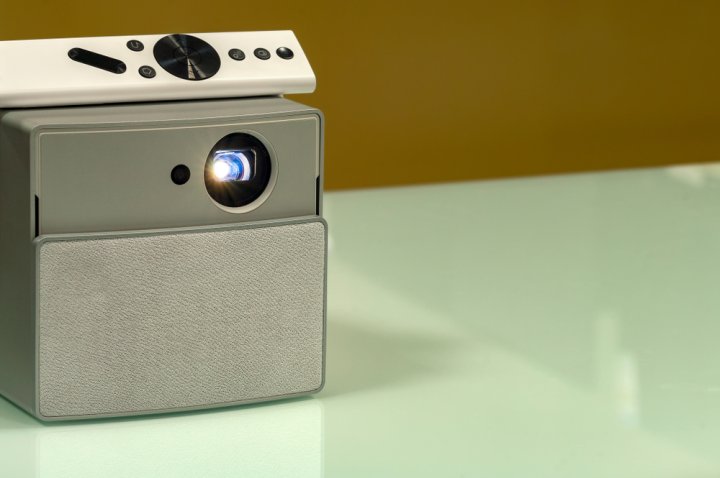 Portable or mini projectors are bought based on their features of portability, convenience and budget. They are becoming technologically more advanced day by day, moving into a realm far beyond the business presentations, which includes features like 3D and cell phone integration. By today's standards if a projector is more than 10 pounds, then it cannot be called a portable projector. Nowadays a projector system is an excellent medium for students and business associates to engage and build interest in a particular subject matter.

Anker Nebula Capsule Projector - Enjoy TV in a Can
While having a soda in your hand, have you ever imagined, a similar kind of a small thing that can give such a great large picture? The new Anker Nebula Capsule Projector is a small soda can-sized mini projector which can create a 720P HD image which is up to 100 inches in size. It has a 360° audio system which is equipped with a powerful omni-directional speaker that scatters the sound in every direction. The picture has remarkable clarity and contrast. It also has DLP's advanced IntelliBright algorithms that give a remarkably bright and vivid picture (100 ANSI lumen). You can use it as a high contrast pocket cinema with Wi-Fi, DLP and Android 7.1 technologies. It has a 4-hour video playtime and has its own dedicated mobile app. The capsule's weight is 472 gm and the hardware interface has USB, HDMI, Bluetooth and Infrared facility. The product dimension is 6.8 cm x 6.8 cm x 12 cm. It comes with rechargeable lithium-ion batteries and you can buy this projector on Amazon for Rs. 31,999.00.


Apeman M4 Mini Portable DLP Projector
This portable DLP projector from Apeman will bring the cinema to your home with its extremely valuable features and conveniences. It can also be an ideal gift as it is very easy to operate, lightweight and can be taken to any place. It has excellent features with a super-low noise which makes it ideal for camping entertainment with family and friends. It needs a relatively dark environment that's why it might not always be suitable for business presentations.

The Apeman M4 Mini Portable DLP Projector has a built-in battery which gets you through an entire 1.5-2.5 hour movie on your laptop. It is equipped with the latest cooling system which keeps it cool while you watch the movie. It has built-in stereo dual speakers which provide the best audio-visual experience. The long lens has a lifetime of 45,000 hours and you can use it for three hours per day. The advanced DLP technology provides 50% sharper and 70% brighter picture. The machine supports full HD 1080P with a 1,000:1 contrast ratio and 854*480 native resolution. It has extensive connectivity options to work with a laptop, PS3/4, tablet, camera, DVD and smartphone via the HDMI port.

This mini projector comes with a 360° rotation tripod that gives a firm stand. It also has a 60 days assurance and 3 years warranty from the company. The product dimension is 9.8 cm x 9.8 cm x 2.2 cm and the price is USD 199.99 or about Rs. 14,300.00. So, don't just wait, turn your living room to a home theatre and enjoy quality time with your friends and family. You can get the Apeman M4 Projector from Amazon.

Epson Home Theatre TW650 1080P 3LCD Projector
Epson multimedia projectors are a great way to experience your movies in the comfort of your home. This home theatre projector brings life to your movies and games with three times brighter colours that come from the Epson 3LCD technology. It is a full HD projector with LCD chipset that provides a maximum projection distance of 7.5 feet. The resolution is 1920 x 1080 pixels with an accent ratio of 16:10. It has a 7,500 hour lamp life and built-in 2W speakers. The maximum brightness is 3,100 lumens and the colour of the projector is white. It can connect to any device via USB, HDMI and MHL. You also get different colour mode options like Dynamic, Game, Cinema and Bright Cinema as per your need. You can also use your smartphone, tablet and other smart devices to project your entertainment. You can buy this projector for Rs. 57,507.00 on Amazon and the package includes a projector, 1.8 m power cable, 1.8 m USB cable, 2 x AA batteries, remote control and a soft carrying case. Enjoy the portability at your fingertips.

Viewsonic M1 Ultra-Portable Projector
Home Theatre screens give a large picture and the convenience to use a portable device for entertainment. Even a TV can be a problem regarding the handling. You will however need a projector screen, a dark room and a good speaker system for availing the benefits of a portable projector. ViewSonic M1 Ultra-Portable Projector is a feature-filled device in an affordable price range that can easily connect with multiple sources and project the image. The look and feel of the device is unique and impressive. It is compact and can fit easily in one hand, hence it is lightweight and easy to carry in your backpack while you are travelling. It has Harmon Kardon speakers and comes with remote control for ease of access. It supports input through USB Type-C, USB Type-A, micro SD cards, and HDMI. On a full charge, the projector can run for approximately 3 hours and give 100 inches viewing screen size from a distance of about 8.75 feet. It claims the lamp life of 30,000 hours, a brightness of 250 lumens, 16 GB internal storage, and it supports AVI and MP4. This projector has a smart stand for a simple 360° angle. Its weight is 689 grams and the dimension is 12.6 cm x 14.5 cm x 4 cm. Its price is Rs. 33,499.00 on Amazon. This LED mini projector can project in nearly any room and outside with good sound clarity to make your entertainment time more enjoyable.
Philips Pico PPX4010 Portable Pocket Projector
Philips Pico PPX4010 is the most compact projector available in the market at the recent time. It is smaller than a PC mouse, which makes it ultra-portable. It has 100 lumens brightness and can be connected to any notebook and tablet. It is a perfect hassle-free companion for your business life. This pocket projector has Smart Engine LED technology that produces high-quality videos and pictures in brilliant colours and breathtaking contrast. It projects presentations and videos up to 305 cm in size and it weighs only 83 grams. The LED light sources last 30,000 hours and the display technology is DLP Smart Engine. The price for this excellent portable product is approximately Rs. 25,000.00 on Amazon.


RIF6 Cube 10 RF00040 Mobile Projector
RIF6 Cube 10 RF00040 is a bit different from the general projectors because in addition to being completely portable, it is built specifically for smart devices. It redefines the way to interact with mobile devices and enhances the modern lifestyle. It is a 2 inch cube-sized projector with useful functionality. It is compatible with any HDMI/MHL devices and you can easily socialise, teach and create. With this cube, you can explore your favourite media in an entirely modern way. It will enrich your life and enhance your everyday experiences. It is a near-perfect cube weighing just 163 grams with four sides made from a single folded sheet of aluminium. It also comes with an unusually designed tripod. It has an ultra-portable projector screen which can be easily carried for a movie theatre experience indoor or outdoors. It is equipped with a built-in rechargeable battery that will work up to 90 minutes. It is compatible with laptops, mobiles and gaming consoles. It gives a full HD 1080P LED display with 50 lumens brightness. Its lamp life lasts up to 20,000 hours and the a video display stretches up to 120 inches. The price of this pocket projector is around INR 30,000.00 on Amazon.
Tips Before You Buy a Portable Projector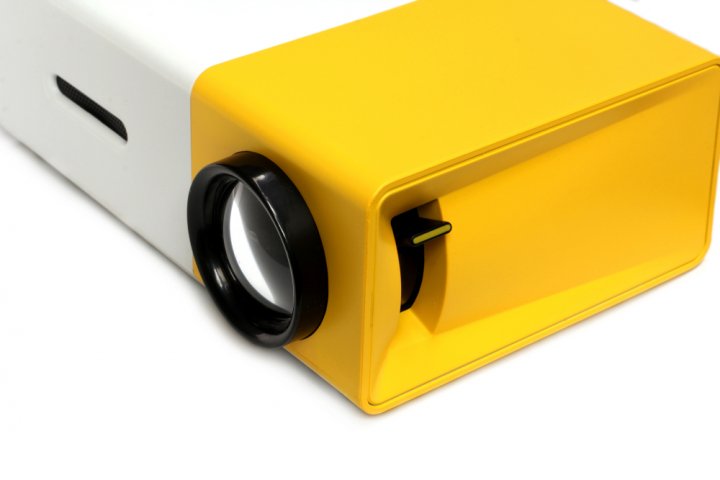 Resolution:
Just like for digital cameras, projectors also use the term "resolution" as the picture quality with good contrast ratio and clarity is essential. Higher the resolution means more crisp, clear and accurate the output. Even if it isn't full HD still you should look for a resolution equal to or above 854*480.


Ease of Use:
Initial set up for some projectors can get tricky, so always look for an easy wireless and simple HDMI supported pocket projector to make your life easy. Also, check out for full-fledged Android support with a good bandwidth for wireless projections.


Portability:
For a large video display, you don't need to have a bigger version of a TV or projector. A mini projector can give you the much wanted clear and big display at your home or even outdoors. You can take it anywhere in your pocket due to its extremely portable size.


Battery Capacity:
While buying a mini projector look for good battery back-up which can last for at least a full movie time, so that you don't need to carry the charger with you every time.


Viewing Distance:
Throw distance and projecting is a vital point which you should consider while buying a projector. Most of the mini projectors give short throw or ultra-short throw. A short-throw gives 3 to 8 feet for a full image and an ultra-short throw gives 0 to 4 feet in a decent room or outdoor. So buy the portable projector according to your particular need.
From our editorial team
Remain Abreast with Rapid Advancements in Projector Technology
Like all other technological devices, projectors are also rapidly changing with time - their size is decreasing, functions are increasing and ease of using is becoming less complex. You need to keep yourself abreast with the latest developments in projector technology in case you are planning to buy a portable projector in the near future. We hope this BP Guide would have helped you in this regard.