Five Romantic Ways to Celebrate Valentine's Day
Valentine's day is a beautiful day which has been solely dedicated to the expression of love. It is the festival of love where you see with new eyes that special loved one present in your life, and the intensity, and depth of your love for them. So, if you want to go over romantic this Valentine's Day, then Best Present Guide has got few super romantic Valentine's Day gift ideas curated for you. So, lovely couples spread the love this Valentine's Day with your partner by choosing any one or more of the following activities.
Express Your Love With a Rose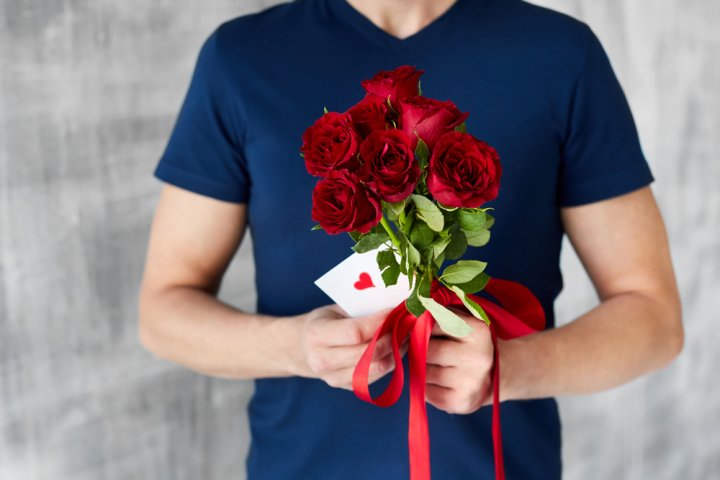 Beautiful and multiple coloured roses are the perfect Valentine's Day gift. A single stem of rose can convey your love in the most beautiful and significant way than any other materialistic Valentine's gifts. You can buy one rose or one hundred roses for your boyfriend or girlfriend on this day. The multicolored personality of roses is sufficient enough to express your love to them.
Lavender roses can be given when your relationship is new and you want to appreciate your new budding bond of love.
White roses are presented for the weddings and admiration purpose only.
Pink, orange, and yellow roses narrate the tale of friendship and can be given as the token of appreciation to the other person on the Valentine's Day.
Red rose says everything about your love as clear daylight. It is the symbol of pristine love and we are repeating again the fact that Valentine's Day isn't complete without a bunch of red roses.
Go Back in Time to Your First Date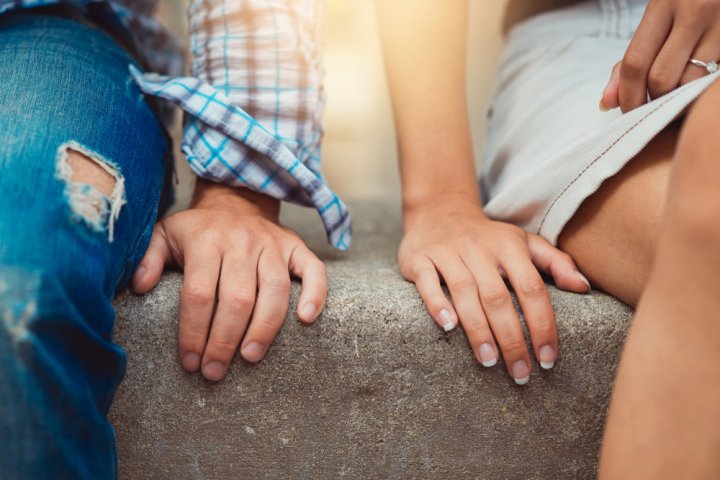 At the beginning of a relationship, people tend to make the most efforts. Usually, couples plan every detail of their first few dates very carefully. So, why not trail down memory lane and find the perfect date that you two have ever celebrated. After picking up your most romantic first date venue, pay some attention towards all the detailing of your first date. Like, what you had ordered, what you wore and other little details. Trust us people, this little reminder of your first date is going to be the most creative Valentine's Day gifts idea in the eye of your partner.
Make a Romantic Date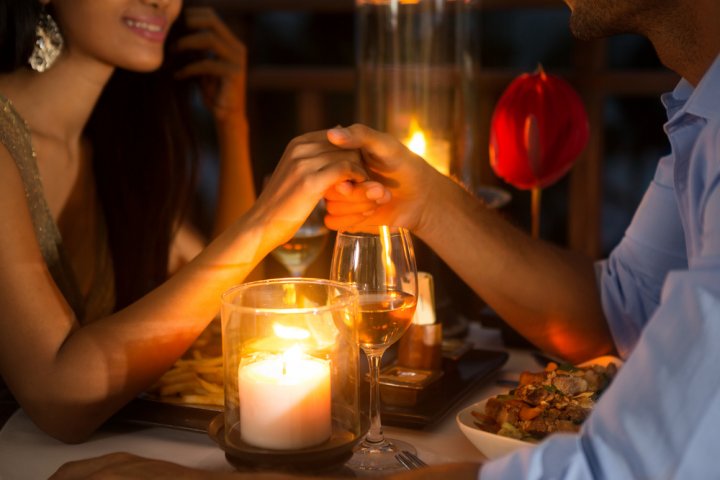 Now, you don't have to create a Titanic style perfect Valentine's Day date. No, you just have to be you and create your special date according to your style. If you and your girlfriend, boyfriend, husband or wife doesn't feel like going out on Valentine's Day, then, don't go out for a fancy dinner. Simply turn off your phones and doorbell, and then with some simple home cooked fare or takeout food from your favourite joint, celebrate your romantic Valentine Day date in your home. Well, the low key and intimate Valentine's dates are always considered most personal gifts.
Sweets for Your Sweetheart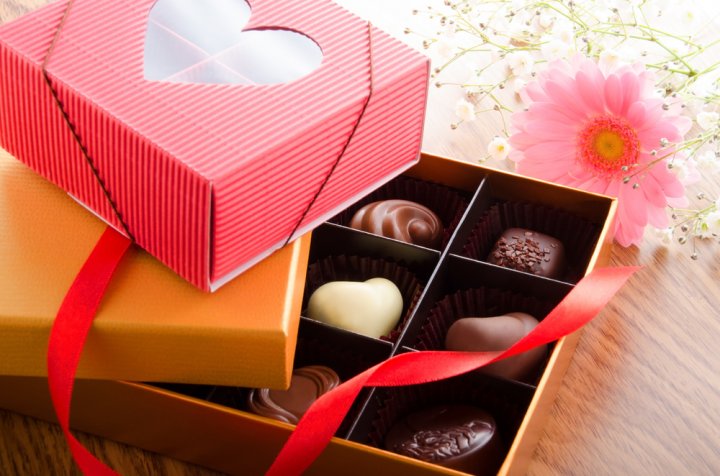 Chocolates are the next important part of the Valentine's gift-giving tradition. Whether you are a school going teenager or forty years and one half of a happily married couple, giving a sweet box of chocolatey heaven to your loved one on Valentine's Day is a mandatory gift on this day. So, to add an extra notch of sweetness to your relationship on the occasion of Valentine's Day, gifting giant box of chocolates or a bar of chocolate is going to be super cute.
Dress Up in Your Finest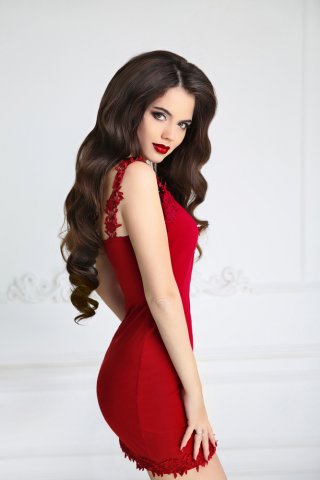 Valentine's day is a celebration of love and companionship, so dressing up on this occasion is going to be perfect. So, ladies, pick up your finest cocktail dress and put on some makeup with a little spark of your jewelry to knock down your man on Valentine's Day. And, guys, quitting your regular denim and replacing them with the tailor-made tuxedo or something formal is going to be the ideal Valentine's gift for your girlfriend. So, couples, dress up in your finest to impress each other on this romantic day.
6 Special Ways to Surprise Your Husband or Boyfriend on Valentine's Day
Okay, so we are going to break down the traditional myth and first, we are going to talk about Valentine's Day gifts for husbands and boyfriends. Because ladies, your man loves gifts as much as you do. They might not confess to it, but your man would like to get pampered on Valentine's Day with a beautiful gift. So, ladies, you can try out following Valentine's Day gift ideas on your man.
Send a Surprise
We have often heard that guys are tough and that's why they won't like surprises. Ladies, this is the most ridiculous assumption as your boyfriend or husband has the same emotions as you. So, a surprise delivery of fresh flowers and a box of chocolates in your husband's office on Valentine's Day isn't going to be unnoticed by your husband. Moreover, nowadays, you can easily order Valentine's Day gifts for a husband online. Websites like bookmyshow.com and fnp.com can delivery a fresh bunch of roses to your man on Valentine's Day. So, ladies add the element of surprise for your husband on your this year for sure.
Book a Romantic Getaway for Two
Well, your man works really hard in the office daily, so why not help him unwind this Valentine's Day. As your Valentine gift for husband or boyfriend, book an exotic gateway trip for him. You don't have to go overboard or book some extravagant trip to a foreign land ; you can pick a trip to the nearby hill station or you can simply book a breakfast and bed in a peaceful town near you. To book your inexpensive Valentine's weekend gateway trip, you can check different hotel booking plans on trivago.com. And, if you are a fan of bed and breakfast at cosy little boutique hotels and residences, then airbnb is now available in India. So, planning gateway trip is going to be really fun for your man.
Plan a Once-in-a-Lifetime Experience
Many Men enjoy adventurous activities, and if your man likes little adrenaline rush, then you can give one in a lifetime experience to him on Valentine's Day. You can take him skydiving, base jumping, for a ride in a hot air balloon, race-car driving, or to a renowned amusement park. A Valentine's Day gift for husband which includes such exciting activities will never be forgotten by him. But, ladies to book adventures activities, you have to check the different nearby adventures activities near you. Do a little research online to find the best adventure holidays near you.
Leave Love Notes Around the House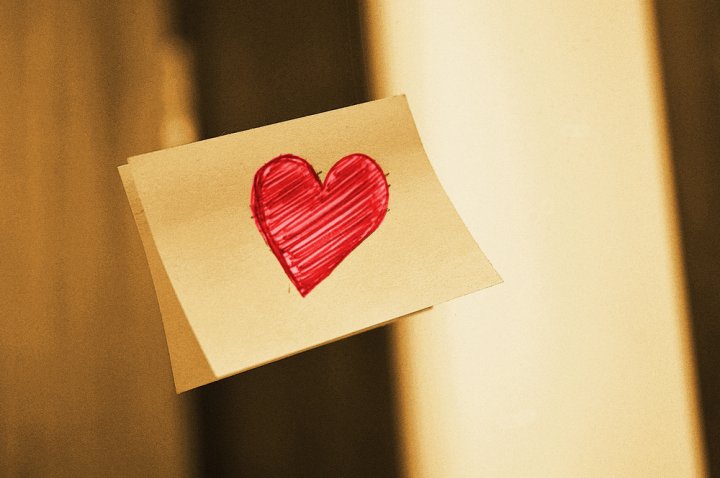 This Valentine's Day gift for husband or boyfriend is very affordable and romantic. Track down the daily routine of your partner and leave a trail of love notes around the house according to his routine. Like, leave the first note on his bedside table, leave a second note in the washroom and then leave a note in his socks drawers etc. So, keep on leaving love notes all around the house and if possible leave notes on his office desk also. On the love notes, you can write cheesy and corny romantic pick up lines. But, if you are not a writer type, then you can borrow love quotes from your favorite authors.
Breakfast in Bed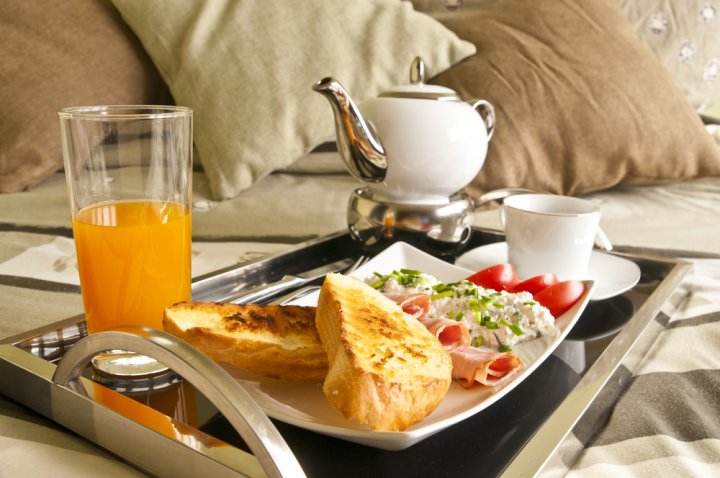 The way to your man's heart is his stomach so feed him a healthy and meaty breakfast in bed. This Valentine's Day gift will be highly appreciated and adored by your man. Cook something he loves with the twist of love. Like, if your husband loves to aloo parantha for breakfast, then make him a heart shaped parantha. This way you can make something romantic for your husband on Valentine's morning. Don't forget to make some for yourself so you can have a romantic breakfast with him!
Do Something He Loves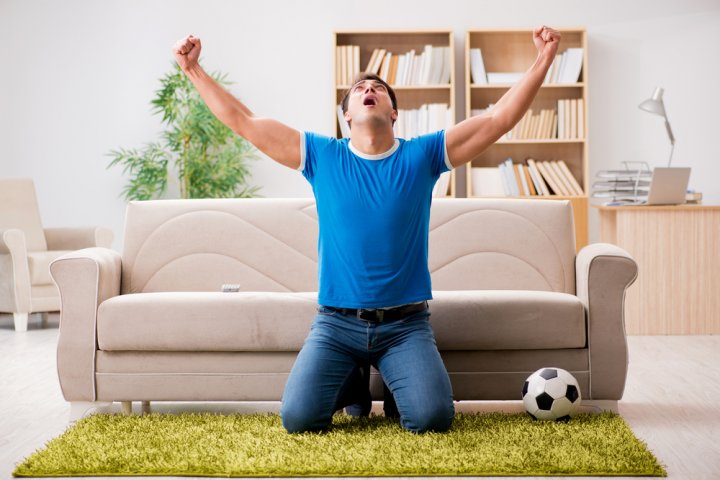 No couple is perfect, there's is always something that your man loves, but you can't bear to stand it. So, as the Valentine's Day gift for him, give him liberty to do what he loves to do. If your man wants to buy a dog or night out with his friends, then give him liberty to do so. Well, ladies, this might annoy you, but we know you can do anything to bring a smile to the face of your husband.
6 Things Your Girlfriend or Wife Really Wants for Valentine's Day
It's hard to please the ladies, but with a little thoughtful and romantic Valentine's Day gift, you can win the heart of your sweetheart. Such a gift has to be very delicate and useful. Because guys, ladies don't like unnecessary wastage of money. So, you can explore following Valentine's Day gift for a girlfriend to impress her on this day.
Book a Luxurious Hotel Room
Getting out of your home and celebrating Valentine's Day in the new surroundings is going to be a great and romantic gift for any girlfriend or wife. You can book a room at a five-star hotel in your town and order some expensive chocolate and champagne for your girl. This way you guys can be inside on Valentine's Day, but minus the troubles of home. Especially, this is going to be a great change for your housewife to get out of the house sometimes.
Stay In and Cook Her Dinner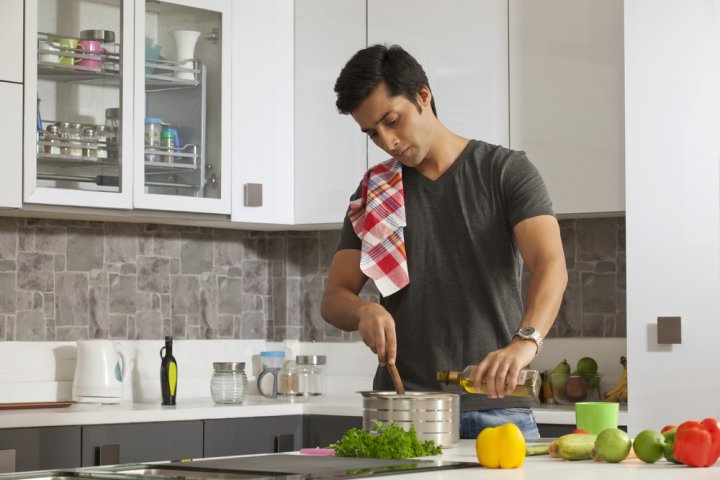 Mostly, in Indian households females cook for their family. If your wife cooks food on a regular basis at your home, then declare a holiday for your wife on Valentine's Day and cook a hearty meal for her with your hands. Brush up your culinary skills this Valentine's and gift a lavish home-cooked dinner to your girlfriend or wife. And, if you are worried about your culinary skills, then YouTube tutorials and recipe books are available to assist you. For some delicious and simple Indian recipes, you can try Nisha Madulika's YouTube channel.
Take Her on a Starlit Picnic
For this Valentine's evening organise a picnic under the stars for your girl. Before planning a picnic under the stars make sure to check the weather report because unexpected rain can destroy your romantic picnic. So, if you have a clear sky on Valentine's night, then pack some snacks and a little alcohol in a picnic basket and travel to a nearby garden or open area. Either porch on your car's bonnet or put lawn chairs under the open sky. Just hold each other's hand and nibble on the Valentine's picnic basket.
Do Something Exciting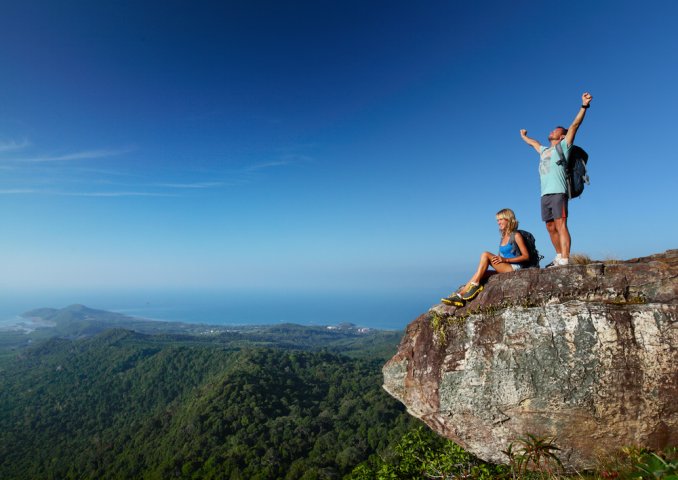 Who says you have to be all lovey-dovey on Valentine's Day because guys, girls love to do something exciting. So, as your Valentine's Day gift for a girlfriend, book an adventurous sporting activity for couples. Like, indoor wall climbing or even a table tennis match. For this, you can book a whole day at your local club. If you have other sports-loving couples in your group, then organise a friendly match between couples. This is going to be the perfect modern and relaxing way to celebrate Valentine's Day with your girlfriend.
Go to a Karaoke Bar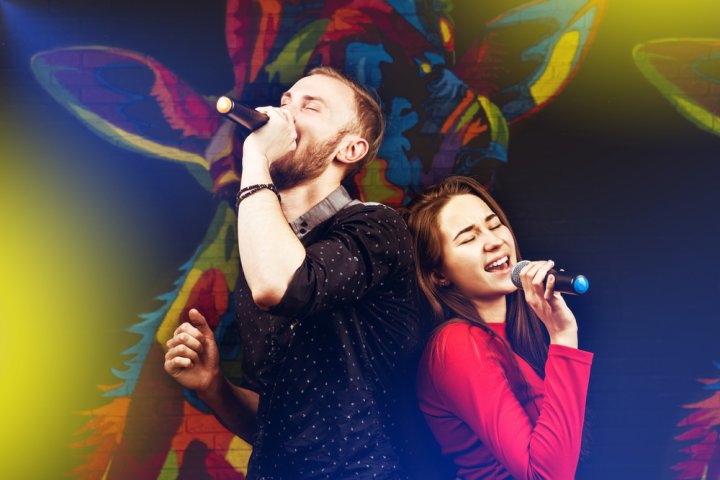 If your girl loves to sing, then taking her to nice karaoke bar as your Valentine's Day gift for a girlfriend is going to be a perfect idea. But, guy's, it's hard to locate karaoke bars in India, so if you don't have any karaoke bar near you, then create one for your girlfriend. No, dear, you don't have to actually buy a karaoke bar your girlfriend. Just buy those Bluetooth mic sets from Amazon and download a karaoke app on your phone and just like this, your mini karaoke event is ready to blow your girlfriend's mind.
Have a Movie Night at Home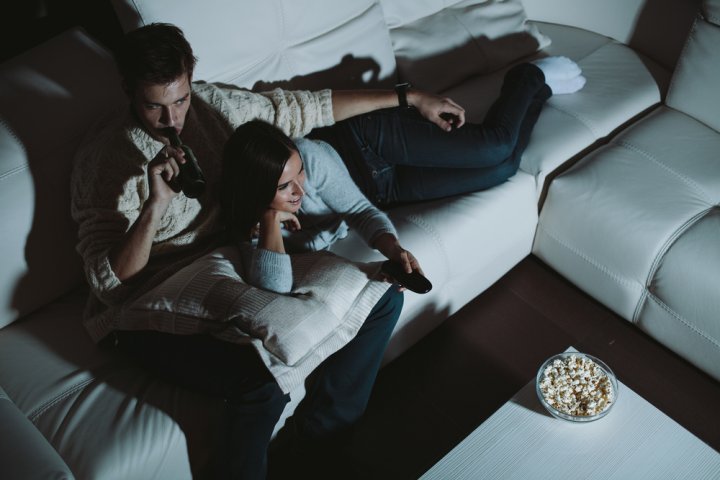 If your girlfriend is the indoor type, then a great Valentine's Day gift for her is an indoor movie night. Purchase all of her favorite rom-com movies online. Nowadays, you can even book movies on Amazon prime videos or Netflix. And, if like half the Indian girls, your girlfriend is a fan of Shahrukh Khan or Ranbir Kapoor's on-screen romance, then don't forget to include Aye Dil Hai Mushkil and Dilwale Dulhaniya Lai Jayenge in your movie playlist. And, guys, a perfect movie date isn't complete without a giant bowl of butter coated popcorn, so don't forget to pop some corn to complete your Valentine's Day gift.
From our editorial team
Do What Works for You
There are the popular ideas of what romance is all about, mainly propagated by movies, books and further pushed on you by stores selling Valentine's Day merchandise. But the truth is there is no right way to express love; you can do whatever feels good to you. This day doesn't need to have anything to do with roses or chocolate or heart shaped anything. On the other hand, if that is what appeals to your loved one, then buy him or her flowers and heart shaped candy, because at the end of the day, telling your partner or a loved one how much you care for them is what this day is all about.