Searching for the Right Presents for 2 Year Old Girls
Spend Quality Time with Them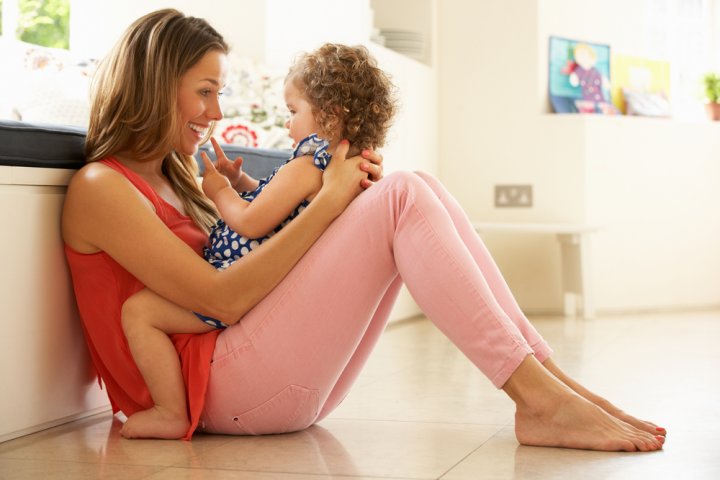 Kids, especially toddlers, haven't yet experienced the outside world and thus, only want to be close to their parents. Spending quality time with them is the best gift for a girl 2 year old that not only strengthens your bond with her, but also makes her feel more settled and secure. Though it isn't easy for working parents to be attentive to their kids the whole day, taking out short spans of dedicated time for her will help improve mutual understanding. Listen to her stories carefully, be a part of her imaginative world, and surrender to her completely to feel her loved. However, you can follow a few ideas below to enjoy quality time with your little baby doll.
Be her clown, act silly, and make her laugh with different acts and gestures. She will soon start following and you both will end up with a laughter memory.
Get her a set of toy cars and start moving one behind her on her imaginative path of roads, bridges, and hurdles.
If she has started going to pre-school, make your drive to-n-fro fun by picking up her favourite tracks and singing together during the journey.
Take out your camera and go on scavenger hunt with her. Explore different themes like items of same colour, various signs and shapes on the road, and more. She will love to discover the same later with the images that you have clicked together.
Look for Toys That are Safe for Her to Play With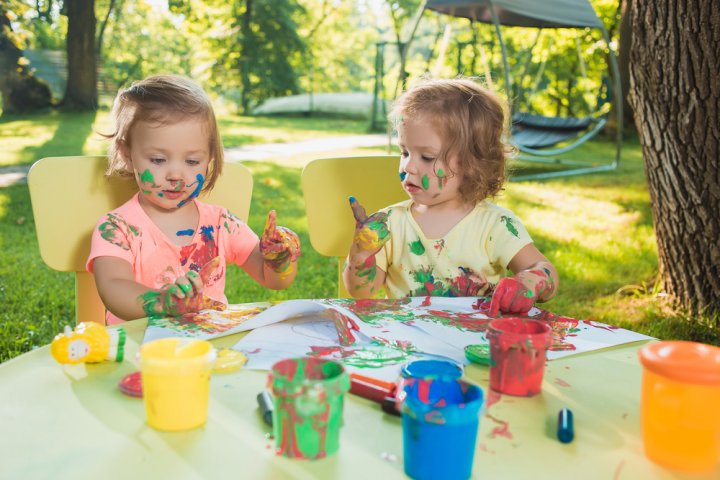 Now when your baby girl is 2 years old, you might have observed that she is learning to have fun, enjoys attractive and engaging things and activities. Along with this, she is also learning new skills like balancing things, and is developing her personal likes and dislikes. While she is learning to imagine and play, soft toys are going to be on the top of her list, and there are numerous options available in the market. You can get her a bowling play set, with which she can play with her siblings, friends, parents, and even other family members. But whatever you buy, make sure it is safe for her to play with.
Before buying any toy there are a few things that you need to take care of:
Choking being a particular risk for toddlers as they consider every new thing to be eatable and try to consume it
If you are planning to buy a fabric-made toy, it should be flame retardant or flame resistant
Buy stuffed toys that are washable
Painted toys with lead-free paint are preferable, while art material should be non-toxic
Older or other toys should be avoided if they meet safety standards
The toy shouldn't be too loud in order to prevent any damage to your child's hearing abilities
Buy a toy that is labelled appropriate for your child's age, as those labels are defined by safety standards
Developmental Games that Help in Her Growth
2 years is the age when your baby girl has started understanding bits of things. She is at the start of developing skills like language development, logical thinking, hand-eye coordination, physical agility, social skills, and motor skills. Also, as discussed above, she is developing her personal favourites, and has started moving, she would probably love to play with toy puzzles, building blocks, and pull-along and dragging toys.

While choosing a gift for your girl 2 year old, try to understand and observe her capabilities and get her something that won't only be fun but also add to her learning. Shopping for two year old babies can be a little tricky, you need to be creative while buying toys as she may not play with just about any toy. Also, you will want your baby to learn is to focus. As your baby is now mobile, she will probably like dragging and pull-along toys, big building blocks, toy puzzles, etc.

To understand what toys will suit a two-year-old, it is important to know the milestones achieved by your toddler, and what she is capable of doing. Consider options like the LEGO Education Math Train, Fisher Price's dace-n-beat game, Melissa & Doug's Counting Caterpillar, and others that will engage her in imaginative, creative plays.
The 12 Best Toys and Developmental Games for 2 Year Olds
Play Dough
Looking for something that keeps your child occupied, brings out her creativity, and develops her abilities? Play dough is a one-in-all option as it strengthens her hand muscles, improves her hand-eye coordination, and lets her be creative in many ways. Play-Doh Fun Factory is a wonderful option for your little angel with everything she needs to have fun.

The Funskool Play-Doh Fun Factory contains a classic extruder set and shape making strips along with dough, moulds, as well as modelling compound. Along with high quality and excellence standards, the fun factory includes attractive, brightly coloured designs. Get this amazing gift for your toddler for Rs.295 from Amazon and give an outlet to her creativity.
Chunky Puzzles
What could be more exciting and engaging for your little girl than a chunky puzzle that keeps her occupied while also teaching her? Using clever construction, brilliant colours, and meaningful content, puzzles help toddlers and pre-schoolers improve on matching skills, early vocabulary, hand-eye coordination, motor skills, problem solving skills, shape and colour recognition skills, and better memory. Further, these types of games are available in many different themes for you to choose your baby girl's favourite one.

Farm Time Fun Chunky Puzzle is a great option, themed around a farm setup with a puzzle board and 4 block animals made of high-quality New Zealand Pine. The barn-shaped puzzle board with the classic red-striped pattern encourages imaginative play and visual-spatial skills. Get the 2-year old this farm-based puzzle for just Rs.578 from Fat Brain Toys and let her explore and develop her skills.
Coloring Books and Crayons
One of the favourite activities of children, colouring is not just entertaining but learning experience as well. At the age of 2, giving your little angel a chance to explore various colours can help her understand the basics of art. However, to start with, you should choose colouring books for 1-3 year kids as they come with easy shapes and objects that a toddler can understand and have fun filling in, without getting irritated.

The Toddler Coloring Book: Numbers Colours Shapes: Baby Activity Book for Kids Age 1-3 ... Volume 1 is a wonderful choice from things they like at this age. The book contains cute and easy colouring pages of numbers, shapes, and guided counting shapes that your baby girl would love to fill in. It allows toddlers to explore limitless creativity, with the colouring part printed on only one side of each page. Get your little angel this entertaining book from Amazon for Rs.467.
Animated Movies for Children
Fiction and cartoons are another favourite of children at this age. Many parents use to tell bedtime stories to their kids so that they can have a sound sleep, and fiction stories, poems, and more are also a part of kids entering school life. So, it's a good time to start engaging your toddler in stories to help them learn the art of listening and understanding words as well as body language.

If you are confused with a number of options available in the market, Lion Guard: The Return of the Roar DVD is a nice story to start with. The CD tells Disney's Lion King's epic story in an engaging manner revolved around Simba and Nala's second cub, Kion. Not only the little girl, but the whole family will enjoy the U-rated animated story in English language with a runtime of 70 minutes. Buy one for your baby birthday girl from First Cry for Rs.383
Dress-up Clothes
Not only kids, but grown up girls also like playing dress-up games, where they can show their imagination in a creative way. They allow kids to engage in role-plays in a safe environment. As the name indicates, the game isn't only restricted to dressing up little dolls, but can be extended to creating a virtual house, cardboard buildings, forts, and more to explore the imaginative world.

However, you can take her imagination a step ahead by buying her a dress-up game for her. You can buy her princess costumes, or her favourite character from a cartoon she watches. You also get costumes shaped like animals, even fruit and vegetables like the Fancy Steps Mango Fruit Vegetables Fancy Dress Costume for Kids. The multicolour, plastic dress can be worn by the baby girl at home, in parties, fancy dress competitions, and other occasions where she wants to pretend to be a mango. Playing with dolls restricts her to within the house walls, but being a dressed-up doll helps her explore the outer world as well. Get her this cute little mango-shaped dress for just Rs.230 from Amazon.
Cute Hair Accessories
Have you observed your little girl watching you carefully as you get ready, make your hair, or do makeup? She is clearly obsessed with the way you tie or make different formations of your hair and tries to follow the same, at times. Parents too love to dress up their kids, and girls in particular are so much fun to dress up in pretty dresses and accessories. Not only this, accessories also help keep her hair away from falling into her eyes or over her face.

Why gift one or two accessories, when you can gift her a complete pack of hair accessories? The 32 piece Hair Accessories is a great option consisting of fashion clips, hair band, head band, pin clutches and hair rubber bands, perfect as a gift for girls and is available on Snapdeal. A package of multi-coloured plastic accessories includes 1 each of premium headband, beautiful flower hair band, bracelet, beads pack, 2 each of clutches, beautiful flower hair clips, beautiful rubber bands, flower hair pins, 3 head bands, and 10 medium-sized rubber bands among others. Get her this combo from Snapdeal for Rs.378.
Fabric Dolls
She is your kid when you are around, but prefers to be the mom when around her younger siblings or her dolls. Yes, kids love to play as parental figures that not only keeps them entertained but also develops their nurturing side and become successful learners. Having cute, soft items like a doll along with her also prepares her for a new sibling.

Fun N Play Laughing Baby Stuffed Doll is a beautifully crafted, bean-filled soft toy with a plump tummy, soft fleece hair, and a belly button. The 200 gm doll, made of non-toxic soft fabric measures 17 x 8 x 42 cm and is available in pink colour. Get her this soft, cuddly, and smooth partner for just Rs.329 from Amazon and let her nurture her emotional bond.
Ways to Amuse 2 Year Olds Without Toys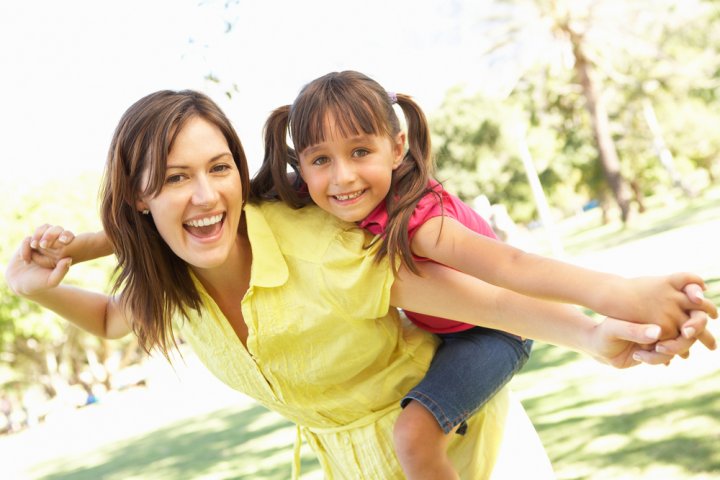 Sometimes toys aren't the best thing for a toddler, as she is still quite small to understand and make use of things, though she is learning to understand things. So, if you aren't able to decide on a gift, what else can you do? Here's an idea, spend some quality time along with to amuse her and make her feel special, and you can choose from a list of ideas mentioned below:
Fun activities to do with 2 year olds:
Playing in the rain: Does your little girl get excited when its raining outside? If yes, you have probably guessed the first idea. Go out with her next time it's raining and play under natural shower, but don't forget to keep the geyser, towel, and hair dryer ready before you step out.


Make soap bubbles: Even if it's not raining, you can make a soapy place inside the house, probably in a bath tub, and let the kid in you engage with your little angel.


A spontaneous picnic: Kids love to go on outings. If the weather is nice, pack up all the necessities and take her to a nearby park. You can plan out a theme for the picnic, like all red food or any other, and spend an enjoyable time together.


A walk or a drive: Going out to buy groceries, or for any other purpose? Take your little toddler on walk with you and let her enjoy her time down the lane along with a little bit of exercise. If the place is a bit far, you can take her on a drive, moving through any of her favourite outlets, solving your purpose and spending quality time with her.
Toys 2 Year Girls Would Love to Play With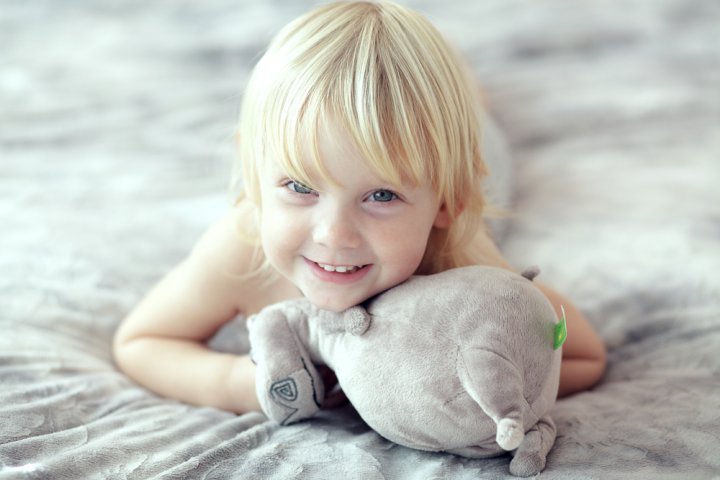 While she is turning 2 years old, there's a lot related to her that has changed and is going to change in the near future. The toddler will start speaking more clear, her imagination power is increasing, motor skills are sharpening, ability to solve various puzzles, and differentiate between different shapes and sizes. Not only this, she is developing more curiosity and thus, gift for your girl 2 year old shouldn't only be educational, but also fun, entertaining, and stimulating.

Get her an easel that will bring the artiste inside her, and help her build a healthy handwriting by supporting good hand and wrist positions.
Webby Battery Operated Train Set
As already discussed above, the 2-year toddler is building imaginations and going creative. Getting her a toy that she can use to explore her thoughts and pretend play would be a great choice. You can gift her a toy car set with tracks and more, or a train set that will push her imagination to plan and play.

Webby Battery Operated Train Set is a cool option for your tiny doll. The self-assembly toy is made up of 33 pieces of die cast material for your kid to connect and create a train & track on her own. Measuring 37 x 37 x 10 cm, the train set improves your kid's planning and practical abilities along with eye-hand coordination, motor and movement skills. Get her this vibrant and stylish toy for Rs.341 only, from First Cry.
Sea Life Activity Set
Looking for something exciting? Why not let your little wanderer explore the underwater world, its wonders and different sea creatures like seahorses, octopus, whales, sharks, and many more. Getting exposed to the theme will also focus on her development in areas like visual processing, imagination, creativity, critical thinking, organising, and more.

The Genius Box Sea Life Activity Kit is a fascinating kit that engages your toddler in 6 interactive, diverse, and age-appropriate activities. The kit is made of paper and foam material and weighs 2 kg. Order one for your little angel from First Cry for Rs.1,620 and let her explore and enjoy with the wonderful marine world.
Wooden and Magnetic Alphabetic Tray
Want your kid to learn the basics of academics before starting her school life? Get something that entertains her with alphabets and numbers. She will be introduced to the very first lessons she is going to learn in school, and will enjoy playing it with her parents, siblings, as well as friends.

Skillofun – Wooden and Magnetic Twin Play Tray Alphabet Attic is just the right thing to let her differentiate various alphabets in an interesting manner. Start with chronological arrangement of alphabets on one side and let her find and match the alphabet tiles with corresponding images, jumbled on the other side. Gift your girl 2 year old this fun and amazing learning game, ordering it from First Cry for Rs.483 only.
From our editorial team
Include Variety
At two years a baby's mind is starting to open up so expose her to as many different things as you can. Imaginative games, colurful toys, books and other learning tools, as well as encourage her to create new games with her imagination. Children have an insatiable curiosity and learn things very quickly at this age so make the most of this time. She is just starting to think for herself and her interests and capabilities are yet to be discovered, giving her the right tools will help immensely.