Here is How You Have to Meal Prep for the Week!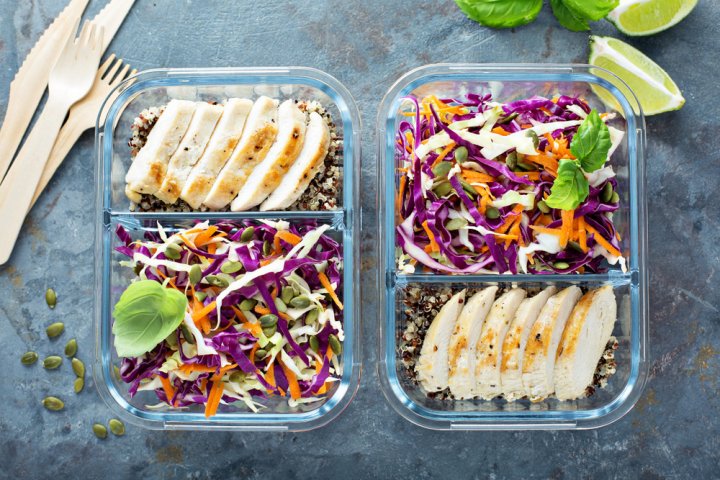 Remember how cooking a meal was one of your favourite pastimes earlier and how you used to love spending time in the kitchen? But with the tight schedule at work, your passion for cooking has slowly turned out to be more of a hectic chore these days. Isn't it? Well, the scene is the same even for busy homemakers who are tied up with the job of taking care of their children. While you can resort to quick fixes like ordering from a restaurant or eating out, the healthiest and most economical of all solutions would definitely be meal prepping!
What is Meal Prep?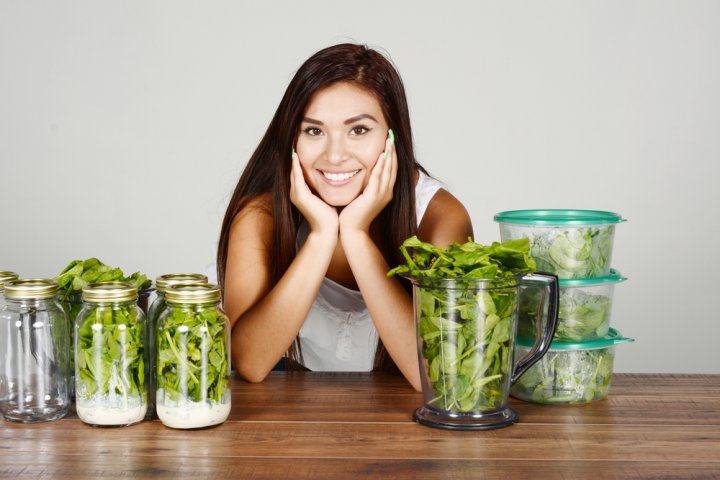 Meal prep is the process of planning your meals ahead and taking small steps of prepping the ingredients to make the cooking easier. It may also be prepping and preparing the whole meal or parts of it ahead of time. Meal prepping recipes are being loved by many these days. Besides, with the elaborate steps involved in Indian cooking, meal prepping really helps.
Why to Meal Prep?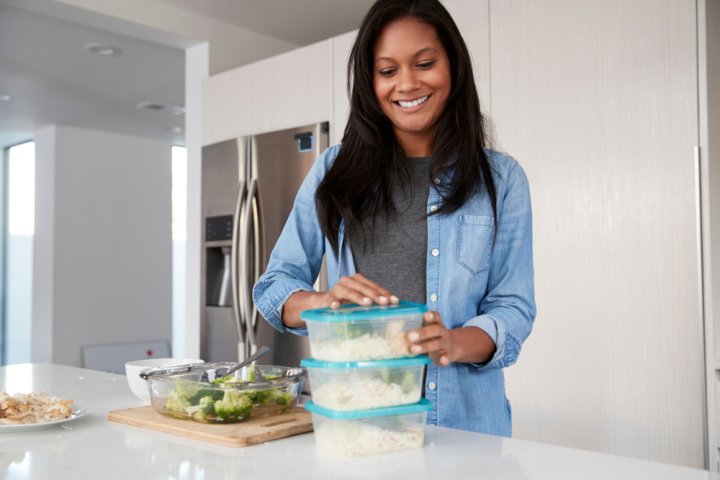 Meal prep was initially a food trend that busy people followed so the quality of their meals does not get affected due to the lack of time. But now, it has picked up pace and is very popular among people of all types - busy or not! Meal prepping has a lot of advantages and benefits. Some of them are listed below:
Saves time and money:
The most obvious and prominent goals of meal prepping is the fact that it saves you a ton of time, literally! Now, you can squeeze in time for workouts, socialising or simply relaxing after work. Eating out affects your pocket and health for obvious reasons. Weekly meal prep is one of the most economical ways to save money by making homemade food.


Saves you from stress and helps you to eat healthy:
Life is so much easier when you know that you are prepared with the food for the rest of the week, isn't it? Needless to say, meal prepping is a life saver in your tight schedule and busy routine. If you have meal prepped for the week, then it literally frees up mental space and energy for you. By meal prepping you are always ready to serve healthy, nutritious and tasty meals with minimal ingredients and much less time.


Reduces food waste:
Cooking if not properly planned, leads to a lot of food wastage. This is especially true in the case of cooking by beginners. Most of the time, the 10 different veggies in the fridge go bad, while you are busy fixing up a recipe with one single vegetable for a meal. By having an overlap of prepped ingredients over the week, you can easily create delicious and healthy dishes!
How to Meal Prep?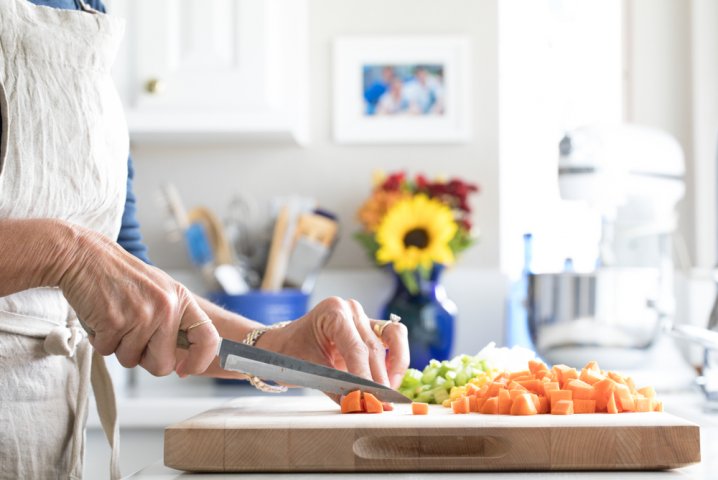 Busy people – those working outside or from home (or at home!) can fix up a meal prepping routine that keeps them loaded with ingredients for healthy and tasty meals for the entire week. The routine may differ from one person to another depending upon your time constraints, and other factors. However, there are certain steps in common that are almost the same in all meal prepping routines. Follow this step by step meal prepping strategy to create a simple meal prepping routine for yourself.
Step 1 - Make a Meal Plan for the Week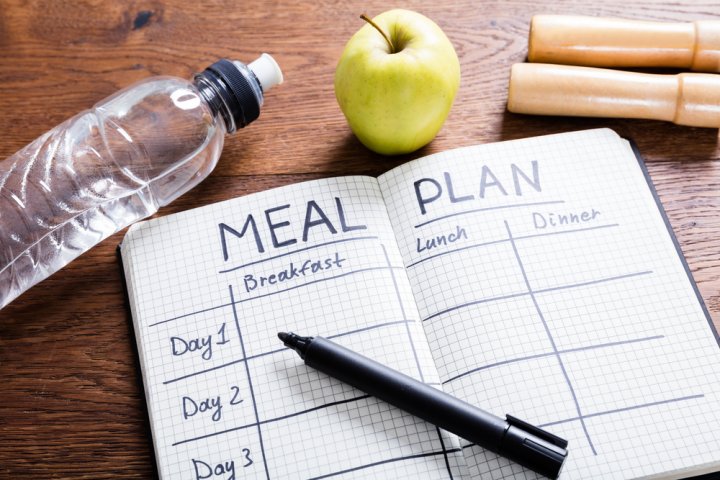 Meal planning is the simple act of planning your meals for the whole week. While meal prepping is a step-in action, meal planning is the blueprint for it. When it comes to Indian cooking, there are literally hundreds of recipes to choose from. Straighten out your plan to include enough protein, nutrients, vitamins and carbs for the week. If you follow a particular eating habit or diet routine, don't forget to consider that while selecting the recipes. Write down the meals that you intend to prepare for breakfast, lunch and dinner for each day of the week. You can also choose to do this on a digital device, it doesn't matter. The ultimate idea however, is to create a plan (call it a timetable even) about the meal ideas for the rest of the week.
Tips:
Always keep it simple - there is no point in stressing yourself to getting it all done by choosing a very complex and hard to do dish!


Stick to familiar recipes - This applies especially to people who are newbies at meal prepping. It is best to initially stick to familiar dishes than to take the tension to explore new and innovative recipes.


Start with meal plan for a day - Its natural that you may feel overwhelmed at this point, especially if the whole idea of meal planning is totally new to you. We suggest that you start off with meal planning for a single day, and then gradually move to doing it for a whole week later on.
Step 2 - Get the Right Containers for Meal Prepping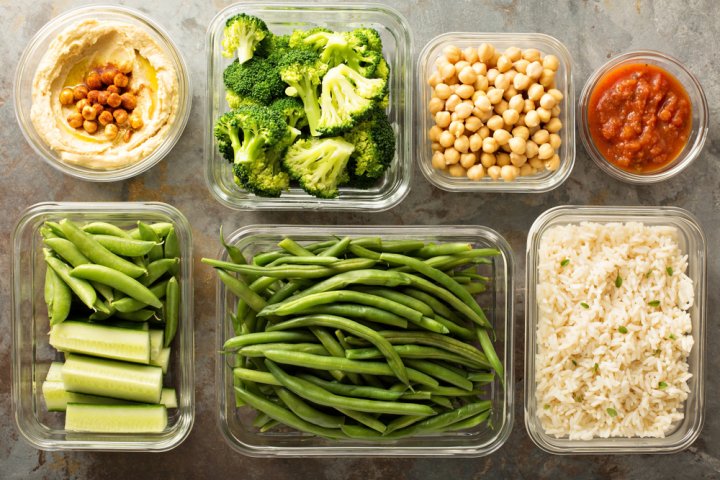 The simple steps in meal prepping for a week may include cooking and storing pulses or meat. Or it may even be chopping and storing vegetables and fruits. Either way, you have to store them in clean and safe containers to keep them fresh throughout the week. Hence, the meal prepping containers are just as important as the meal prepping process itself. Well, it is not necessary that you have to shop for new containers for the whole meal prepping routine. But it is necessary that you have enough number of containers that are fridge/freezer safe and preferably, microwave safe too.
Tips:
Always choose to have glass containers rather than plastic. They are more durable, safe for the environment, are stain free and are safe for use in the freezer and the oven!


If you wish to use plastic containers, then make sure they are BPA free and suitable for food storage and consumption.


Make sure they have air tight lids and are clear or see through.


2 or 3 compartment containers are great for meal prepping, as you can store more than one food item in a single container. This helps in reducing the space required for storing the ingredients.
Step 3 - Do Grocery Shopping for the Week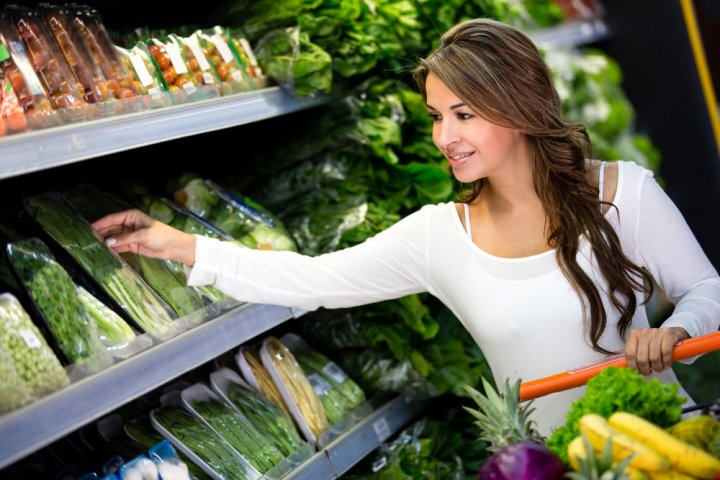 Once you have a solid meal plan laid out for the week, it is easy to decide the nature and the number of ingredients required. Create a grocery shopping list by referring to the meal plan you have devised. A carefully planned grocery shopping list will reduce your run to the grocery shopping to only once a week. If not, you may have to make a grocery trip every now and then during the week. This is stressful, time consuming and will finally kill your interest in the whole process of meal planning and prepping.

Tips:
Decide to do grocery shopping on the weekend, or on any day that you have some extra time.


Raid your fridge, freezer and pantry before writing down the grocery list. This saves you a lot of money and prevents wastage from buying the same ingredients twice.


Gradually stock up your kitchen with staples for Indian cooking like spices and pulses, so that grocery shopping in a week mostly includes only fresh produce.
Step 4 - Create and Execute a Meal Prep Regime for the Week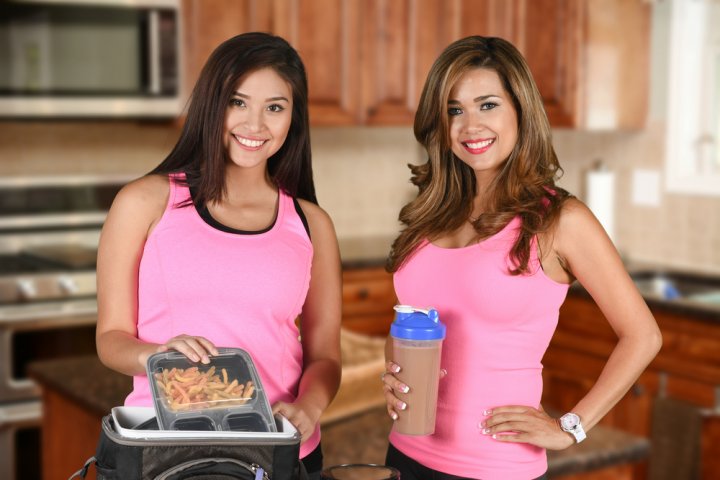 Once you have the meal plan and the ingredients sorted out, it's time to get into action! This is the actual process of meal prepping, where you are preparing yourself for the elaborate cook for the rest of the week. It is advised that you find a particular time in a day of the week, when you get most of the meal prepping done - quite like a power hour meal prep session. If this seems impossible, you can spread out your meal prepping to various days of the week. But make sure that it consumes only a very short time of the day.

Basic Meal Prepping Ideas for the Indian Kitchen
Peel and chop onions:
Almost all recipes in any Indian dish call for the use of onions. Peel, clean and chop onions to store them in clean meal prep containers. Store them in the fridge.


Make ginger garlic paste:
Again, a necessity in almost all dishes, pre-prepared ginger garlic paste will make things easy for you in the kitchen.


Puree tomatoes:
You can puree tomatoes with or without blanching them. This will provide for a perfect puree of tomatoes that can be used in the recipes for the week.


Clean and store herbs:
If you clean and store herbs like coriander, mint and curry leaves, you can save the time required every time for cleaning them while cooking. Make sure to dry them up well after washing to make them remain fresh for long.


Cut and store veggies and fruits:
You can clean, cut and store vegetables and fruits properly for the recipes according to your meal plan. Always make sure to wipe clean the veggies and fruits before cutting them. It is important to take out any moisture left in them after washing.


Boil eggs and cook meat:
If you are a non-vegetarian, then your dishes call out for eggs or meat in the recipes. You can boil eggs or marinate your meat as part of meal prepping. Alternatively, you can also batch cook meat like chicken. This will be really helpful for quickly making sandwiches.


Soak and batch cook pulses and dal:
Indian cooking involves quite a lot of pulses, grains and lentils like dal, green gram, chana, etc. So, you can soak, batch cook them and store them in the freezer for later use. Also, it is a good idea to simply soak the pulses and freeze them.


Prepare the chapati dough and the dosa/idli batter:
Kneading the roti or chapati dough is a tiresome process, especially if you are already late for dinner or lunch! So, plan ahead and prepare the dough well in advance. Make sure to cover it in a cling film and then place it in an airtight container while storing in the fridge. Also, you can make the fermented dosa and idli batter once, and use it throughout the week.
Easy Meal Prep Recipes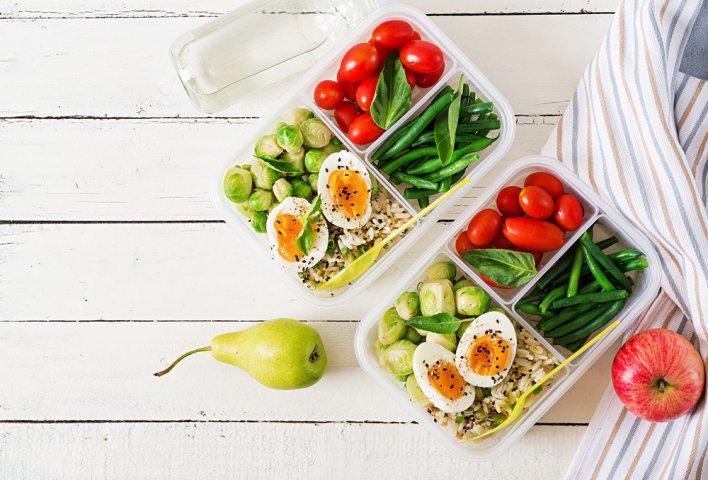 Here are some healthy meal prep ideas
Mason Jar Omelette
Ingredients:
Eggs - 2
Salt and pepper for seasoning
Chopped green chilli and coriander - 1 tbsp
Chopped chicken sausage - 2 tbsp
Chopped spring onion - 1 tbsp


Instructions:
Place all the ingredients in a mason jar and store in the fridge. When you are ready to cook, shake the ingredients well. Cook in the microwave first for one minute, give a stir and then cook again till the eggs are done.
Potato Masala Sandwich
Easy sandwich with prepped ingredients - chopped onions, boiled potatoes.
Ingredients:
Boiled and grated potato - 3-4 tbsp
Chopped onions - 2 tbsp
Chopped coriander - 1 tbsp
Turmeric, garam masala powder - ¼ tsp each


Instructions:
Saute the onions, coriander leaves and spices in a pan. Add the potatoes. Place them between bread slices and toast the sandwich for a light crunch.
One Pan Chicken and Veggies
An American dinner idea that is easy to follow.
Ingredients:
Sweet potato - 1 cup
Boneless cubed chicken pieces - 2 cups
Capsicum - 1 ¾ cups
Green beans - 1 ½ cups
Broccoli - 3 cups
For seasoning:
Olive oil - 5 tbsp
Chilli powder - 2 tsp
Onion powder, garlic powder (you can use grounded onion and garlic), ground cumin - ½ tsp each Shredded cheese - 3/4 cup (optional)


Instructions:
Place all ingredients in a baking tray. Season it. Cook in a preheated oven for 20-30 minutes at around 200 degrees.
Chana Masala
Popular Indian recipe that can be prepared with prepped ingredients.
Ingredients:
Cooked chana - 1 cup
Chopped onion - 1 cup
Ginger garlic paste - 2 tsp
Whole spices - Bay leaf, cinnamon stick, cardamom, cloves, cumin, ajwain (1/2 tsp each)
Tomato (chopped or pureed) – 2 medium size
Green chillies - 2-3
Spices - turmeric, red chilli powder, garam masala powder - ½ tsp each


Instructions:
In a heated pan, add oil and whole spices. Saute the onions, ginger garlic paste for a while. Add the tomatoes and green chillies, followed by the spice powders. Finally add the cooked chana and cook for a while. Garnish with coriander leaves.
You can accompany the chana with either bread or rotis.
From our editorial team
Meal Prep - Need of the Hour
In our contemporary fast-paced lives, meal prep is the need of the hour. It not only encourages you to prepare healthy meals for your family quickly, but also prevents wastage of food and money. We hope you would have liked the BP Guide for Meal Prep and will implement the idea in your home too. Stay connected with us for more such interesting information which impacts your daily life.