Tips on Staying in Bangalore
Cost of Living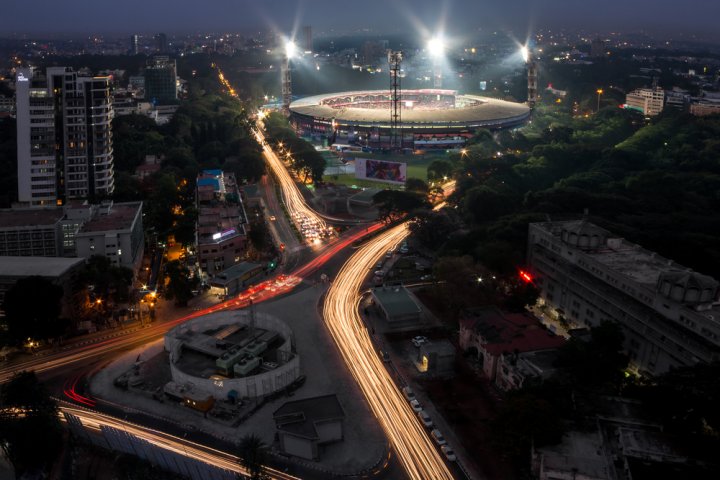 Bangalore's position as the go-to place for job opportunities hasn't really changed all these years and it continues to be one of the most sought after cities for job seekers and people wanting to start afresh both in terms of professional and personal space. With the city's economy contributing about US$110 billion to the Indian economy, Bangalore continues to be the 4th largest productive metropolitan in the country. In Bangalore the cost of living is usually very high, with people spending more money on food, entertainment, travel, housing, etc, and also a significant portion of their salaries on housing.

The average rental cost for a 1BHK house in Bangalore is roughly Rs.20,000 a month, while for a PG it is Rs.5,000. If you're single and looking for a budgeted living in the city then in the first year you need to earn at least 2.8 lacs post TDS. A comfortable residence requires roughly 3.16lacs annually with a salary of 4.3 lacs post TDS. An affluent lifestyle demands to spend 6.4 lacs in the first year with a salary of about 7lacs post TDS.

For singles, it is best to rent a 2 BHK and share a room with a roommate than renting a 1BHK alone, as one would have more choice, bigger space, more facilities and shared costs. The usual expense in a month that takes most out of one's salary is the rent and then the next big expense is food. With delivery apps, it is easy to order in, however, the cost and of course the health is a cause of concern. Hence, it is best to rent a place where you can cook, which makes for a healthier option, saves you money and enhances your survival skills.
Traffic & Transportation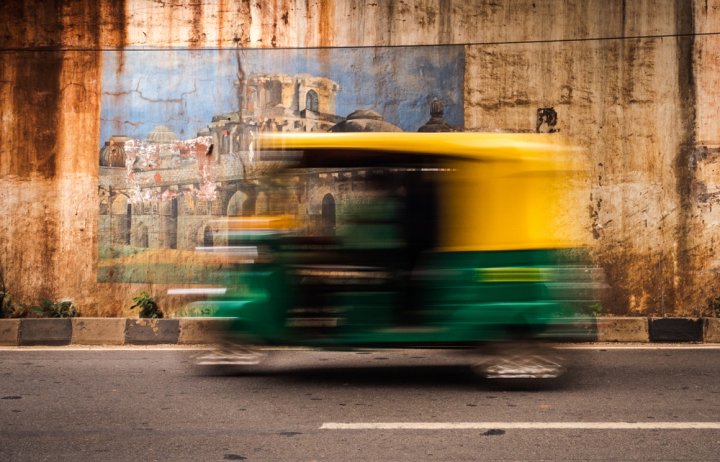 If you're on a budget and choose a PG or a low-end apartment, you may not have a parking facility, while an uncovered bike parking space may be possible, on a lucky strike you may get a covered space too. However, for a covered car parking space, the expensive apartment complex is your only bet. If you live far from your office, then commuting can be quite painful. Bangalore is crazy with traffic woes. There's a popular belief that in Bangalore distance isn't measured by how many kilometres it is, but how many hours it takes to reach home.


Transportation in the city is convenient and accessible, especially the bus services. The BMTC is a bus service which transports over 43 lac people every day. Apart from the usual buses that ply in the city, there are Volvos too and then you can explore cabs and autos as well conveniently till about 11 in the night.
Other Essentials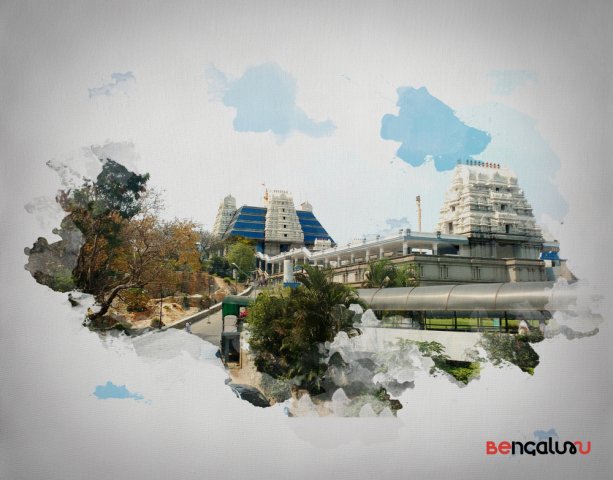 If you're moving to Bangalore it is essential to know that usually, landlords ask for a high amount of advance deposit that may be for 9/10 months for fully furnished space. Karnataka's official language is Kannada and people there are called Kannadigas. It is wise to befriend a local and ask them to help you learn the language with the basic 101 strategies to make your life in Bangalore comfortable. The auto drivers are known to be a bit arrogant and fussy in the city, so if they reject you, don't take it personally, be a sport and move to another one.

Moving to Bangalore will, of course, require spending on anything and everything needed to set up home to some cool and budget-friendly essentials. The commercial street in the city is a shopper's paradise for a haggling, budget-friendly, and window shopping experience. From knick-knacks to accessories to home décor to tailor to kitchen items, you name it and you'll find it here. Bangalore is also known for its thriving street food, gourmet and fusion fares and 30 odd microbreweries, from pocket-friendly to downright expensive options with a significant array of theatre, music, art, and entertainment offerings. Budgeted or expensive, life in Bangalore is undoubtedly an experience you must have.
Best Residential Areas in Bangalore
Indira Nagar
A medium-sized neighbourhood in east Bangalore, Indiranagar has been designed as a suburb and is relatively new with the arrival of travellers from around the country. One of the busiest commercial areas in the city, Indiranagar has a multitude of medical facilities around every corner. Bordered by Vimanapura to the east, Ulsoor on the west, Byappanahalli to the north and Domlur to the south, Indiranagar is one of the most expensive and best localities in Bangalore. Just like most others, Indiranagar is also turning out to be another hub for start-ups around the country and is an important residential and commercial center for many singles residing in Bangalore. It has a perfect mix of a bustling city and tranquil residential arrangements, not to forget, safe too.

It has seen some massive transformation over the last few years and has got the reputation for being one of the most elite localities in Bangalore. However, its properties come with a hefty price tag with an extensive series of designer showrooms, posh pubs/cafes, restaurants and transport network to name a few. In short, the higher you pay here, the best you get. With the Namma Metro Purple Line connecting Indiranagar to other key parts of the city, the only thing that may keep you away from shifting in Indiranagar is the budget.
Marathahalli
Marathahalli has emerged as one of the top residential areas in Bangalore and it has a huge working populace of IT professionals, which is why it has become a natural choice for most employees, given its easy accessibility to business hubs in areas like Sarjapur, HAL, Whitefield, or Electronic City. Marathahalli has a cosmopolitan and young crowd with a working vibe to it and houses many institutes of repute for higher education, a wide array of popular schools, hospitals, shopping malls, food joints, temples, means of transportation and more. Being in the suburbs, living here can be reasonable pocket-wise. With several options that are relatively cheap, Marathahalli has a healthy blend of all the basic amenities and entertainment available to make a family's stay here comfortable.
Koramangala
Koramangala is one of the best-connected areas in the city of Bangalore and considered an elite locality with one of the largest neighbourhoods, situated in the south-eastern part of the city. A highly sought-after residential locality, with wide tree-lined boulevards and a mix of luxury apartments, commercial structures, and posh bungalows, Koramangala is a tech hub of a different kind. Koramangala is home to new age startup companies and is on the verge of becoming the startup hub after India's first iconic startup Flipkart established itself in the market. Now, the area HQs some big players like Furlenco, Ola Cabs, Big Basket, Fresh Menu and more. Education here is the startup hub for convenient campus hires from Jyothi Niwas College and St. Francis among some other popular few colleges.

There is never a dull moment in Koramangala, there's just something to do at every hour of the day and perhaps the night even. Koramangala is lined up with some of the poshest clubs, bars, restaurants, cafes, and malls that attract young singles from even other localities of the city. It also boasts of a wide variety of part joints as youth hangouts in the city. There has been such a major transformation in Koramangala from a few years ago when the locality was compared to a jungle, that the area would now seem foreign to an old-time resident from traditional days. With well-lit streets to the hurried residents, staying here emits a feeling of comfort, and with additional layers of security with regular police patrols and security guards employed in almost every other house, Koramangala is as safe as it gets.
Jayanagar
A preferred area for family residences Jayanagar has easy accessibility to areas like JP Nagar, BTM Layout and Basavangudi with a moderate living cost, as compared to the rest of the city. An affluent residential and commercial zone, Jayanagar is also one of the oldest localities in Bangalore with a variety of cafes and a nice marketplace. It has lush greenery with well-preserved parks, various cultural centres, broad roads and well-lit streets. Most houses in Jayanagar are independent with private security, a police station and fire station nearby. With a substantial Kannada speaking populace, Jayanagar is also an educational hub that includes many institutions and colleges, and access to schools that include Carmel Convent, Nalanda, Kumarans to name a few. Some of the best hospitals are in Jayanagar and it is just 25km from the International Airport and 12km from the Railway Station.
Ulsoor
One of the oldest neighbourhoods in Bangalore City, Ulsoor is located in Central Bangalore and is in close proximity to MG Terminal. The living cost here is pretty reasonable and it is also one of the most popular tourist spots in the city for the locals, owing to its ancient architecture, the popular Ulsoor Lake and a number of temples. Ulsoor is well connected with the rest of the city through buses, auto and cabs. In terms of essentials, there are over 41 schools, 5 train stations, 13 hospitals, 3 movie halls, 16 bus stations, 4 shopping malls, 55 pharmacies, and 9 parks in Ulsoor.
Whitefield
Whitefield is quite popular for housing IT professionals. A posh community that includes an assortment of software companies and leisure joints, Whitefield is located at a crossroad between the major expressway of Vizag and Hyderabad. Until the mid-'90s, Whitefield was nearly just a village, and it has progressed to be one of the busiest areas in the city now. From the time it started progressing, not just commercially but residentially as well, Whitefield has been spoilt for options. Nearly every few yards, there's a mall, pub, café, restaurant or more. There are over 8 huge shopping malls, numerous luxury hotels, schools of international repute and hospitals, which make Whitefield one of Bangalore's most preferred and possibly expensive localities to live in. Whitefield also has some of the most elite sports infrastructure, gyms, and marathons for the health-conscious people of Bangalore, not to forget, the Sri Sathya Sai Super Specialty Hospital in Whitefield which offers medical services for free of cost. The area is connected well with buses and cabs going back and forth frequently and with the new metro plan in sight, there's actually no other reason why one shouldn't stay here, except for the steep rentals of course.
HSR Layout
Short for Hosur-Sarjapur Road Layout, HSR Layout is a relatively new suburban area in south-east Bangalore with comparatively cheaper rental options. A locality which was until a few years ago, just a huge landmass filled with water, has now emerged to be posh & elite with wider streets, modern civic amenities and parks and many top league companies setting shop here. The area is also renowned for its top 2 colleges, NIFT and Oxford and its quiet residential status with a well-connected transport network boasts of several shopping outlets, restaurants, leisure joints, hospitals and schools, making it attractive for couples and nuclear families to want to live here. Most places in the city have easy access to HSR Layout given its road connectivity and traffic in this locality is comparatively lesser than most parts of the city,
Sarjapur
Sarjapur is an upcoming suburb located in the south-east part of Bangalore. A fast developing locality, Sarjapur shares proximity with many IT parks and is well connected to other areas like Electronic City, Whitefield, Koramangala and Marathahalli via the outer ring road. Home to some of the top names in the IT industry, the areas see a lot of professionals and a huge number of aspiring young individuals wanting to settle here or neighbouring areas.

Sarjapur has a warm and comfortable vibe to it with a tranquil setting. There are several reputed schools located here with excellent transport service, also, a medical facility by Apollo Clinics and popular shopping venues. The area is encompassed by a huge green belt which offers a perfect blend of city life and countryside rolled into one. A lovely locality to reside in despite its newer developments, Sarjapur is also among the top contenders for safe residential areas in Bangalore.
Devanahalli
Devanahalli shares proximity to the International Airport in Bangalore and with nearly 5000 acres of commercial and retail activities proposed around the airport and adjoining areas, it has the potential to become a model town. There are several interesting places like the Nandi Hills, Forts and more, close to Devanahalli that boost its visual appeal and make it a high potential area for setting up base here.

Devanahalli also has a variety of schools, office spaces and markets all around with several luxury hotels, an entertainment park, educational institutions proposed to set shop here. In terms of transportation and connectivity, a high-speed airport rail link, extended metro rail services are in the offing as well. The growth of industries in the area is paving way for ample job opportunities and there are already a considerable number of shopping complexes, hospitals, utility centres, nationalized banks, ATMs, petrol pumps and more in its vicinity. These are just some of the reasons why Devanahalli tops the list as one of the best places to live in, within Bangalore.
Electronic City
Electronic City is a prominent information technology hub in Bangalore with state-of-the-art infrastructural development. Spanning over 800 acres, Electronic City is home to the International Tech Park and has approx. 200 IT/ITES companies located here. With a well-developed infrastructure in terms of connectivity to other important localities of Bangalore City, Electronic City has several popular hospitals and schools catering to its residential populace. Strategically placed, Electronic City is on Hosur road which is a major arterial highway of Bengaluru city and many BMTC buses and interstate buses ply on this route. Some well-known residential areas in and around Electronics City are Neeladri Road, Begur Road, Doddathoguru and Ananthnagar.

Owing to the fact that nearly 35%, which is also the highest ratio of software engineers who are employable have jobs in Bangalore, Electronic City is commercially and residentially viable for individuals/singles looking for job opportunities. Women have an added advantage, with the BMTC operating 'women-only' buses between Electronic City and Central Silk Board during rush hour. This is a first of its kind service for women, keeping in mind their work in the IT/ITES industries and safety parameters.
Bonus Tip: Tips on Relocating to Bangalore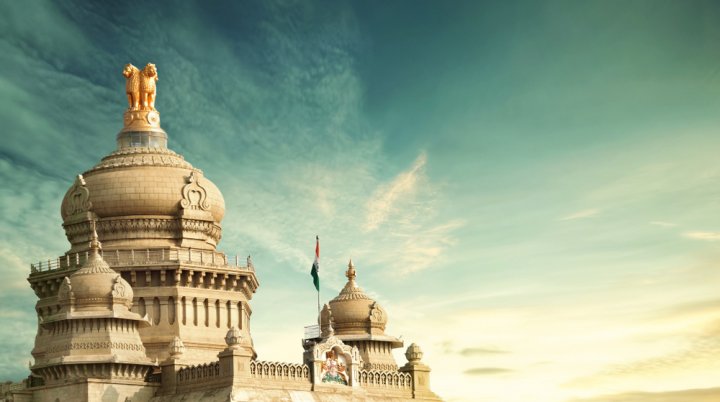 Bangalore has a multi-cultural and global friendly environment with a relatively high quality of life. Known as the garden city owing to its lush green parks and a less frantic lifestyle in comparison to other Indian cities until a few years ago, the city has slowly transformed into a commercial space with a tropical savanna climate.

Here's a small guide to help you make an informed decision if you plan to relocate to Bangalore:

Before you move to Bangalore it is important to figure out where you plan to live. With due consideration to your place of work, you need to also look at some associated factors like traffic, which is crazy in the city, especially during peak hours.
Next important step is to look at the type of accommodation based on you being single, with a spouse, or with family. If you're moving alone, then a PG or 1 BHK would be appropriate for you, but if you're moving in with your family then other factors like your Kids' school, your access to a good school in the near vicinity, distance to your work comes into play.
Relocation requires moving bag and baggage. But is it feasible to relocate with furniture halfway across the country? You can just move your essentials and rent your furniture while settling in, it is easier on the pocket and you also get new furniture on hire. So before you send your stuff packing, ensure that all your boxes and essentials are marked appropriately so that it is easier for you to unpack and settle in later.
Don't unpack all at once, instead go room by room. After unpacking, set up your bare essentials like WIFI, cable connection, grocery and decorating your living space with your interior designing skills.
ul>
From our editorial team
Give This City a Chance, You might End Up Falling for It
While, moving to a new place is never easy, there are a lot of things to consider, but, there is a promise of finding something new. We've compiled this list of places to ease your transition, all of these places holds a great prospect and we hope that you find a home and not just a house. If your living space is all sorted out, then check our other articles which would definitely help you with other aspects of moving to a new city.