Uttarakhand's History and Geography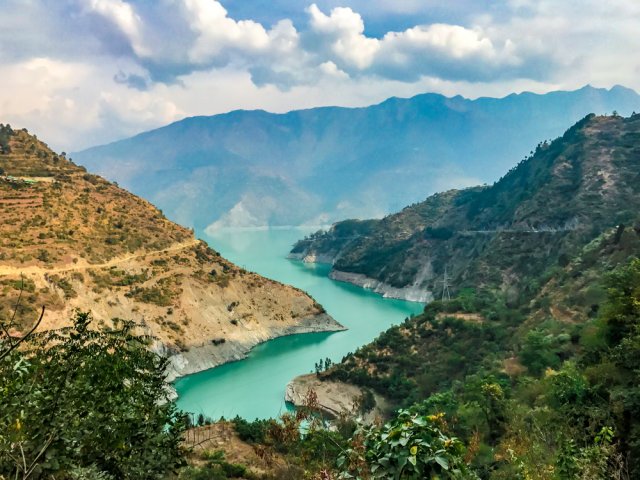 Also known as Devabhumi, meaning Land of the Gods, Uttarakhand is a state in the northern part of India. Bordered by Himanchal Pradesh in the northwest, Tibet in the northeast, Nepal in the southeast and Uttar Pradesh in the southwest, this state holds numerous Hindu temples and pilgrim sites. However, this region is equally famous for its varied topography, consisting of glaciers, peaks, canyons, rivers, and lakes, among others.

The name Uttarakhand translates to the north (uttara) and land (khanda) in Sanskrit. Formerly known as Uttaranchal, the name of this state was changed to Uttarakhand in January 2007. Archaeological evidence such as rock shelters, rock paintings, palaeolithic stone tools, and megaliths point out to the fact that the region has been inhabited by humans since prehistoric times. Furthermore, these remains also support the existence of early vedic practises in this region.

Uttarakhand is home to diverse climate and vegetation, which varies with the altitude. With 93% of the area being mountainous, you can expect panoramic mountains and glaciers bordering the higher elevations. Also, a wide variety of flora and fauna can be seen in this state, whose 64% of the area is covered by forests.
Travelling to Uttarakhand for the First Time? Here's What You Should Know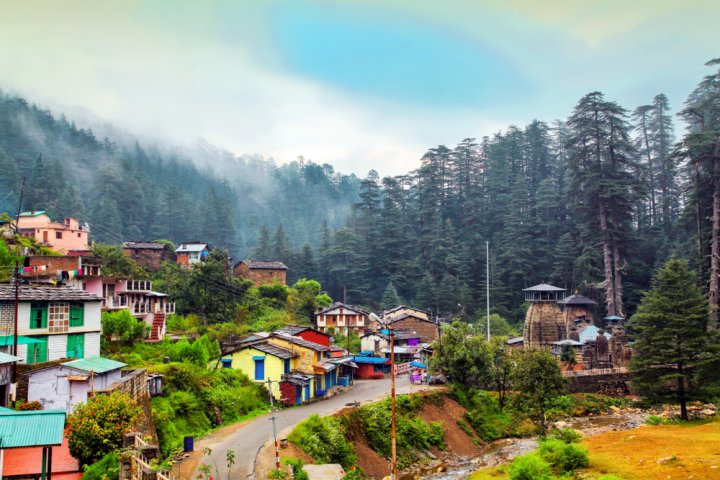 Making a trip to this state for the first time requires certain preparation from the traveller. Every place has its best time of the year to travel. And to get maximum pleasure from your travel in terms of comfort and for witnessing the aura of nature, it is for the best that the travellers check for certain things that fit their needs of travelling. Here are a few tips on what you should be aware of before making the trip.
Check for Climate and Elevation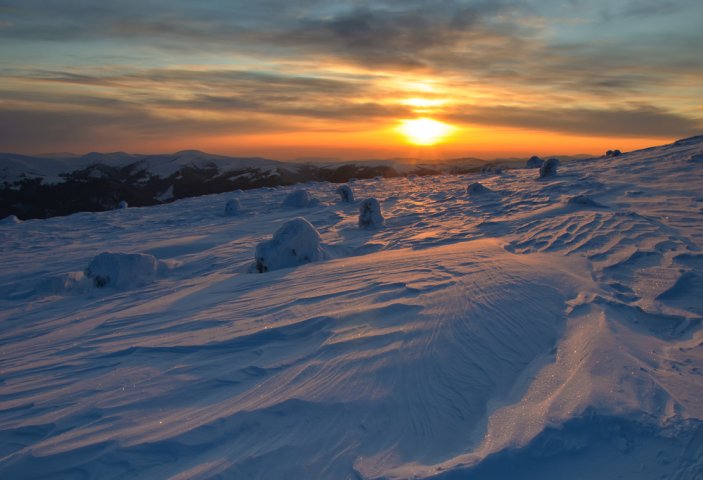 With elevation ranging from 190m to 7,816m, it's highly recommended that the travellers check the climatic condition and elevation for the places that they intend to visit. The major hilly terrains and the smaller plains form the two diverse divisions of Uttarakhand in terms of climate.

Usually, the most favourable time to visit Uttarakhand is during the summer. However, summer in some places can be exceedingly hot with temperatures rising above 40°C. Along with humidity, it can make travelling difficult and unpleasant. The summer falls between April and June.

The temperature in the winter season, which generally extends from October to February, can range from sub-zero to 15°C. Some places receive regular snowfall during this period. Certain places in the higher altitudes of Uttarakhand remain inaccessible due to snowfall.

Monsoon, falling between July to September, can be a pleasant season to visit Uttarakhand due to the temperature ranging from 15 to 25°C. However, floods and landslides can be a problem in the lower plains during this season.
Make a List of the Places and Activities That You Want to Do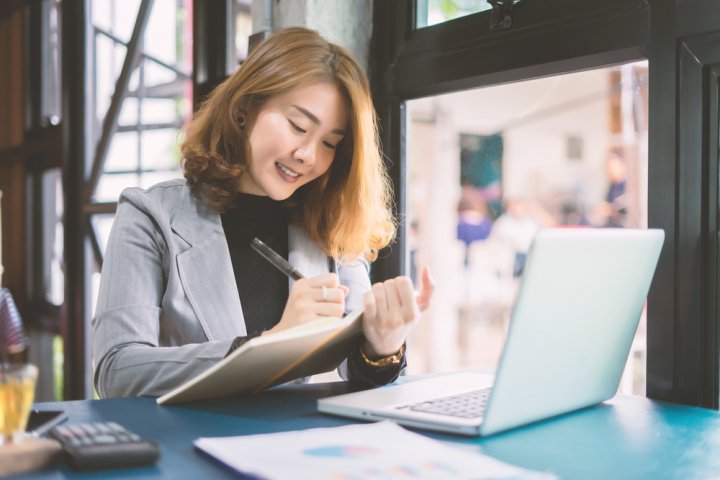 While temples and pilgrimages might hold huge attraction among but not limited to Hindus, this state has unlimited potential for travellers who wish for adventure tourism. This state serves as a major attraction for adventurers wanting to try out skiing, rafting, bungee jumping, paragliding, among others. Making a list of the places and activities and planning accordingly in terms of budget and things to carry will help a lot during the trip.

Basic Things to Pack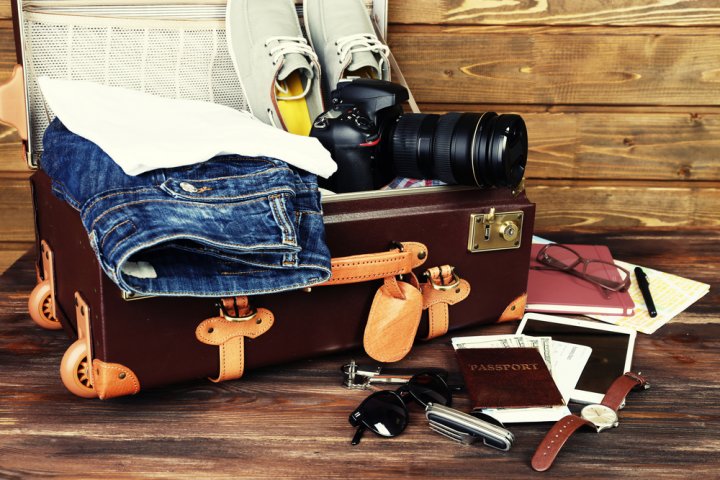 Going to the hills, you must carry warm clothes along with thermal inners, caps, and gloves to protect yourself from fog and mist. Carrying a first aid medical kit is highly recommended just in case you might need them. It is also advisable to carry your ID cards and other necessary documents as some places might require verification to enter.

Other than the basics, customize your backpack depending upon the activities that you intend to do. Going to the Himalayan region will require additional warm clothes. Or if you intend to go trekking in the higher regions or the lower pains, packing things that suit your needs is necessary.

10 Places in Uttarakhand That You Should Not Miss
Nainital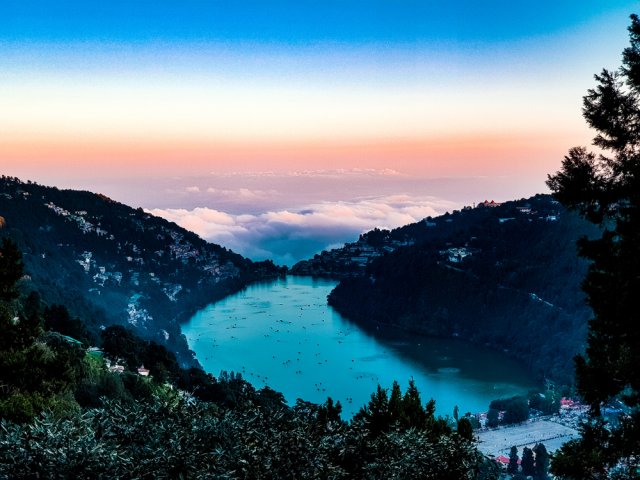 One of the best places to visit in Uttarakhand is the hill settlement of Nainital, in the Kumaon region. Famously referred to as the 'Lake District of India', Nainital is a delightful place to visit. Surrounded by mountains on all sides, and located around the famous Naini Lake, the place offers the visitors a perfect way to blend with the alluring nature surrounding it.

You will not want to miss out on a boating ride in the dazzling Naini lake when you are there. Other things include walking around the forest, riding on horseback to visit nearby places, visiting temples at Ranikhet or Nainital zoo.
March-June serves as the best month to visit this place. However, due to its proximity to Delhi, which is only 6 hours' drive away, the place can be crowded during the summer.
Dehradun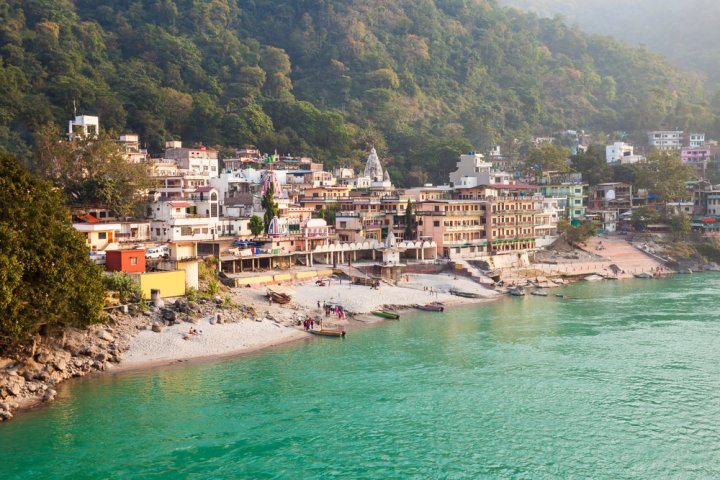 Dehradun, the capital of Uttarakhand is situated at the foothills of the Himalayas bordered by Ganges River in the east and Yamuna River on the west. From this lively city, you can witness picturesque views of the mountains of Mussoorie. This place provides the gateway to the surrounding regions such as Mussoorie, Auli, Haridwar, and Rishikesh, among others.

Along with its natural aura, the place is also famous for ancient architectural constructions. Some of the places that you can visit include Forest Research Institute, Tiger Falls, Tapovan, Mindrolling Monastery, Tapkeshwar Temple, among many other splendid places. You can shop for handicrafts, handlooms, clothes, juices, and jams at the local market there. Don't miss out on delicious Garhwali food at the local restaurants there.
The best month to travel to Dehradun would be between March and June.
Haridwar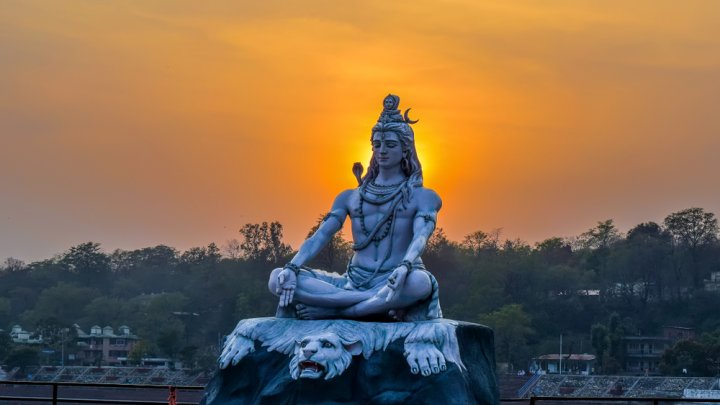 Haridwar is one of the seven holiest places for Hindus. This is a place not to miss out for devoted Hindu followers and also for people belonging to other religious groups due to its historic and religious significance.

As a large number of temples are located here, this place is also called 'Gateway to the Lord'. A festival called Kumbh Mela is held once every 12 years here. Do check for the year of the festival when you plan your visit. After all, a festival which occurs in such a long interval is not to be missed.

Places that you should miss during your visit there are Har Ki Pauri ghat, Chandi Devi Temple, Maya Devi Temple, Vishnu Ghat, among others. Another activity of high religious importance is taking a dip in the holy Ganga.
The best time to make travel to this place would be between August to October.

Mussoorie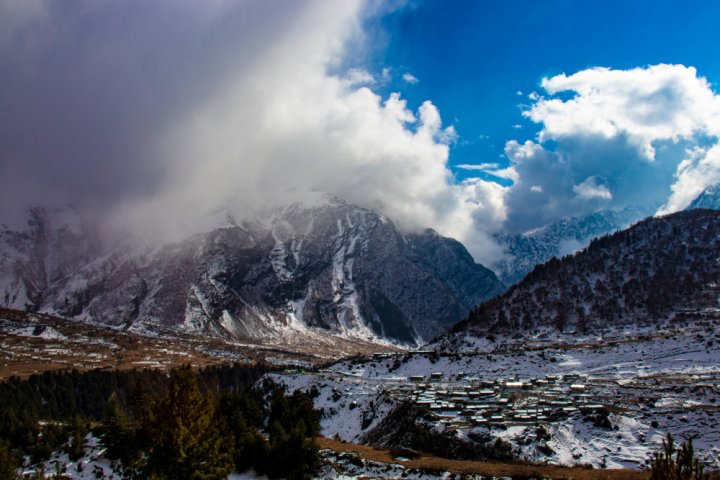 Mussoorie, also known as the 'Queen of Hills' is located at an altitude of 6000 feet. Located 38 km from Dehradun, this place is one of the most popular places to visit in Uttarakhand because of its panoramic views of the snow-covered Himalayan peaks and enchanting landscapes. You should not miss the beautiful Kempty Falls near Mussoorie. Other places worth visiting includes Mussoorie Lake, Lal Tibba, Happy Valley, among other places. Strolling around the town and markets is a good way to spend time in this splendid place.


Just an hour away from Dehradun, April to June are the best months to come here, but if you want to enjoy snowfall in this area, you should come here during winter.
Kedarnath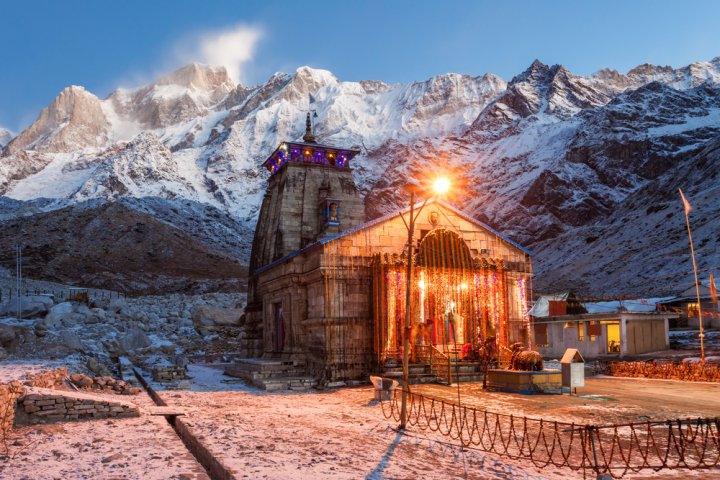 A small town located in Garhwal Himalayan Ranges near the Mandakini river, Kedarnath hosts a Hindu Kedarnath temple dedicated to Lord Shiva. Located amidst the magnificent mountains, the temple is considered to be one of the holiest pilgrimages for Hindus. Other places to visit in Kedarnath are Gauri Kund, Vasuki Tal, Chorabari Tal, and Triyuginarayan Temple.
Keep in mind that the temple is open for public only between April and November due to extreme weather conditions in winter. You have to take 16 kilometres uphill trek from Gauri Kund to reach the temple.
Ranikhet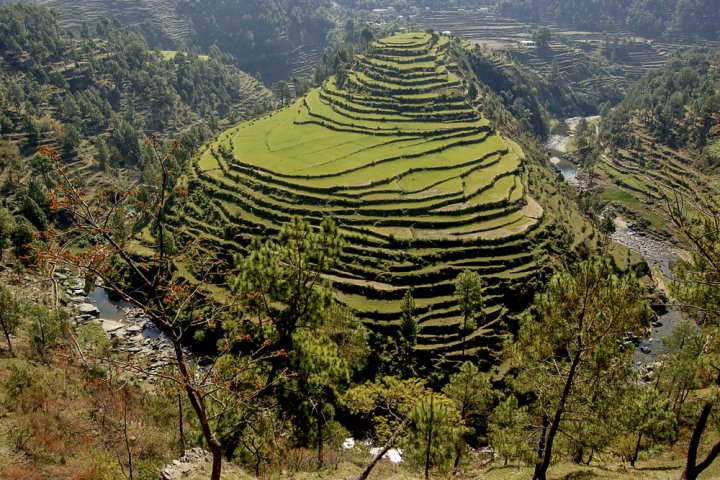 Also referred to as the 'Queen's land', this hill station provides enchanting views of the Himalayas. This green lush of land with scenic landscape holds beautiful stone buildings of the British Era. You should make sure that you take the tour of these buildings on your visit there. Other places to visit here include Jhula Devi Temple, Chaubatia Orchard, Upat and Kalika, Dwarahat Temples, and Shitlakhet. This place opens up to several off-road trekking routes, the trails of which offer scenic views of the location.
The best time to visit Ranikhet is during early winter, falling between September and November.

Chamoli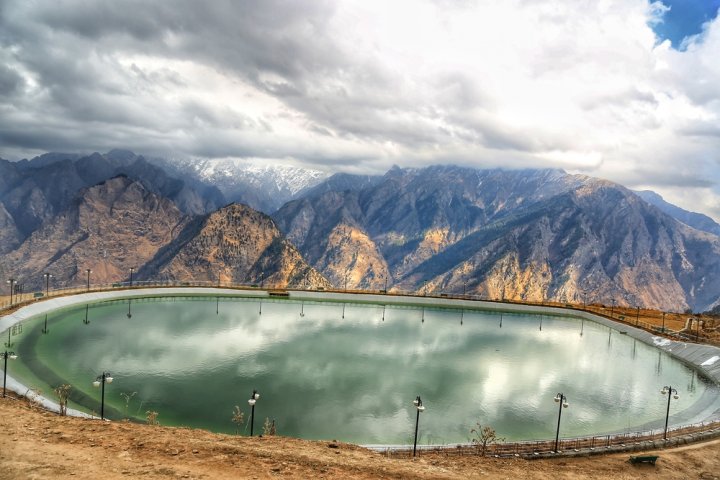 Famous for the temples, shrines and its connection with Hindu mythologies, Chamoli is also known as the 'adobe of Gods'. This place is also famous for the rich Garhwali traditions that it maintains. The famous Chipko movement, which aimed at the protection and conservation of trees and forests started from Chamoli. With a perfect blend of nature and pilgrimage, Chamoli attracts a large number of tourists every year. You can head towards Valley of Flowers from here to enjoy incredible sights of blooming flowers. Trekking, skiing and cable car rides are other attractions of the place.
Make sure that you visit the place between October and March to enjoy nature at its best.
Jim Corbett National Park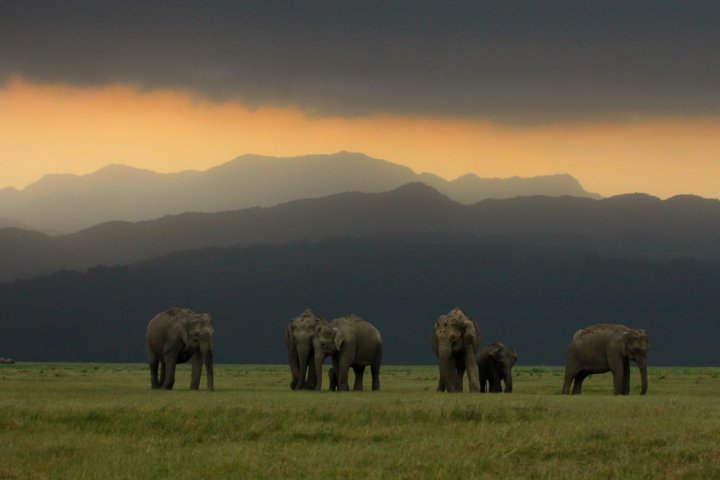 One of the places that you should not miss in Uttarakhand is Jim Corbett National Park. Regarded as one of the most popular national parks in India, the area is home to more than 500 species of birds and animals and 400 types of plants and trees. The trail of dense forests can be explored by jeep or elephant safaris or through hiking trails. If you are a wildlife enthusiast, this park is not to be missed. It costs Rs.4500 per jeep to enter the park.
The best time to visit the park depends upon the interest of the visitor. Bird watching is best done during the winters and summer is a more appropriate time to watch animals.
Rishikesh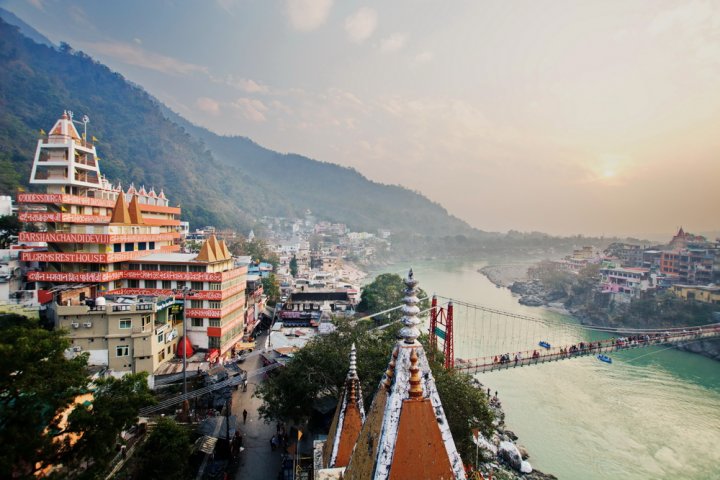 Rishikesh is one of the best spiritual places to visit in Uttarakhand. Located at the confluence of River Ganges and River Chandrabhaga, this place is also regarded as the Yoga Capital of the world. So, it might be a good place to practice yoga and meditation. With an old-world charm about the place, this area is a wonderful place to relax and enjoy nature and views of the surrounding hills.

For adventure lovers, Rishikesh provides opportunities for rafting, trekking, and camping in the wilderness. Don't forget to visit the Beatles Ashram, Shivapuri, and Neelkanth Mahadev. The entry fee for the Beatles Ashram is Rs.150 per person.
The best time to visit the place is from August to October.
Almora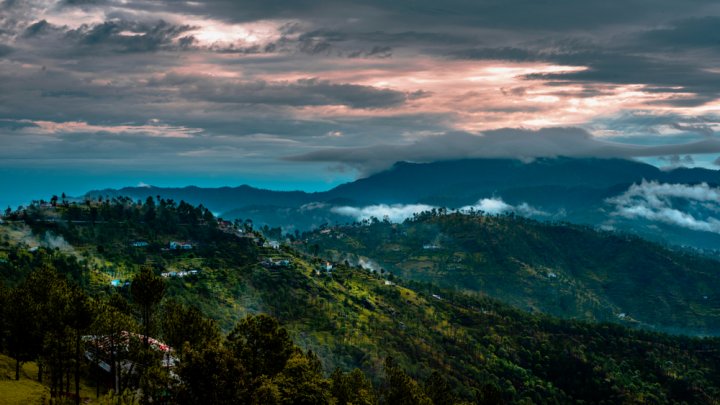 Located on the eastern side of Uttarakhand, Almora serves as a perfect location to mountain lovers due to its picturesque views of spellbinding Himalayas. The serenity and tranquillity that the place offers to the visitor are hard to find in other places of the state and even in the whole country. You can stroll around this place, which is quite rich in cultural heritage, and go shopping for handicrafts or make trekking to the natural setting. Kasar Devi Temple, Katarmal Sun Temple, Binsar Wildlife Sanctuary, Kumanon Regimental Centre Musem, among others, are further places of attraction in this region.
You can plan your trip to Almora any time of the year except for monsoons.
Bonus Places That You Might Want to Visit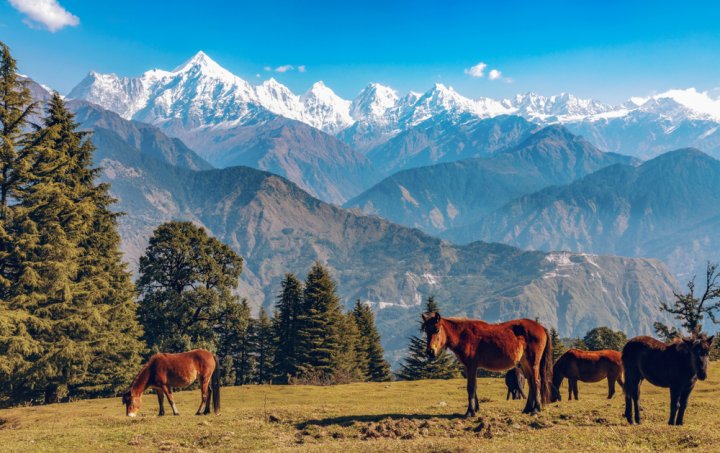 Mentioning only 10 places would not do justice to this wonderful place on earth bestowed with religious and natural richness. Let's look at some more places that are worth visiting in Uttarakhand.
Munsiyari A small town surrounded by majestic mountains, Munsiyari is a perfect destination for mountaineers and trekkers. If you are a trekking enthusiast, taking the eight-day Milan Glacier Trek might interest you or if you want to trek short distance, 2-3 hours trek to Khalia Top can be fascinating too. July to November is the best time to make a visit to Munsiyari.


Kausani Another place to be engulfed by the enchanting nature is Kausani, a hill station located at a height of 1890 meters. Views of mesmerizing sunsets and Himalayas and trekking trails are the major attraction point of the place. You can also make visits to Rudradhari Falls and Caves, Lakshami Ashram and Kausani Tea Estate during your free time there.


Pithoragarh One of the offbeat places in Uttarakhand, you can choose this destination if you are looking for peace and tranquillity. The hilltown of Pithoragarh offers you a place to stroll around the lands blessed with natural beauty. Other places to visit include Gangolihat and Dhwaj Temple. Getting to know about Kumaon culture can also serve as a major attraction for you if you are looking to learn about this culture.


Binsar Binsar offers you a break from the noise of the city and takes you amidst the Binsar wildlife sanctuary at an elevation of around 2,400 meters. This place offers majestic views of Nanda Dot, Nanda Devi, Kedarnath, and Chaukahmba. Binsar offers one of the best homestays in the Himalayan region.


Chakrata If you are seeking a peaceful place, another place to visit would be the secluded hilltown of Chakrata. Take yourself away from the crowd and enjoy the beauty of the hills amidst the pleasing sounds of birds chirping in this town. Also, you can visit the Tiger waterfall and Budher Caves when you are in the town.


From our editorial team
Research! Plan! List!
Uttarakhand is a land of beauty that surpasses anything that you might have seen. But most of the tourist spots are located on elevations which might be difficult for the first-time traveller. Research on the essentials and make sure you carry them with you. Few essentials like trekking shoes, first aid box, proper winter clothes etc, can do a world of difference. If you are into adventures, carry all the vital items but don't overpack. Planning and making lists surely helps a lot.