Lunch - Why is it Important?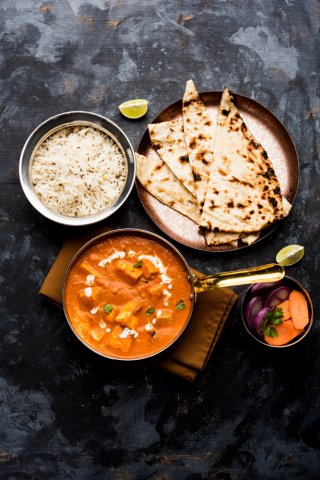 Lunch can be regarded as one of the most important meals of the day. It is usually consumed around noon. Most people do not consume breakfast because of the hustle and bustle of their mornings. This makes lunch all the more important. It is important also because most people still have half of the day left before they can get back home from work and school going children also have more school hours left. To have the energy to perform and be productive during the afternoon hours, lunch is very important.
How To Make Sure That You Eat Lunch?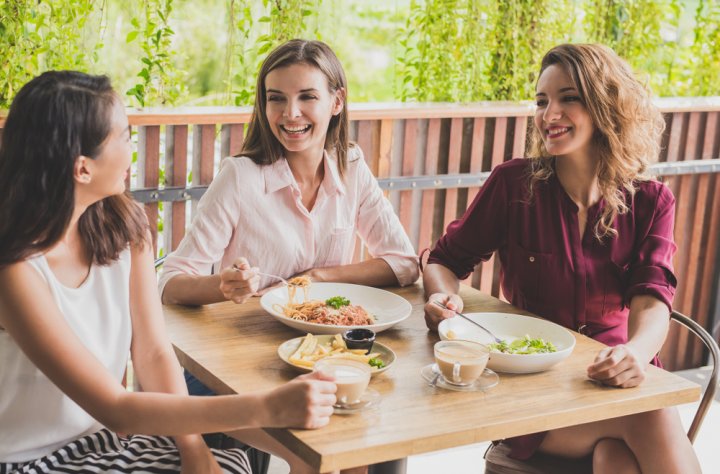 You can make sure that you eat lunch by planning ahead of time. Make your lunch preparations in the morning or the previous night itself if you know that you will be busy during the day. You can also put an alarm in your phone to remind you to eat your lunch on time. Sometimes, it gets too hard to remember to have lunch and having a reminder helps in maintaining the consistency everyday. Also, educating yourself of the benefits of eating a healthy lunch will help you in making the right decision.
What Should You Eat for Lunch?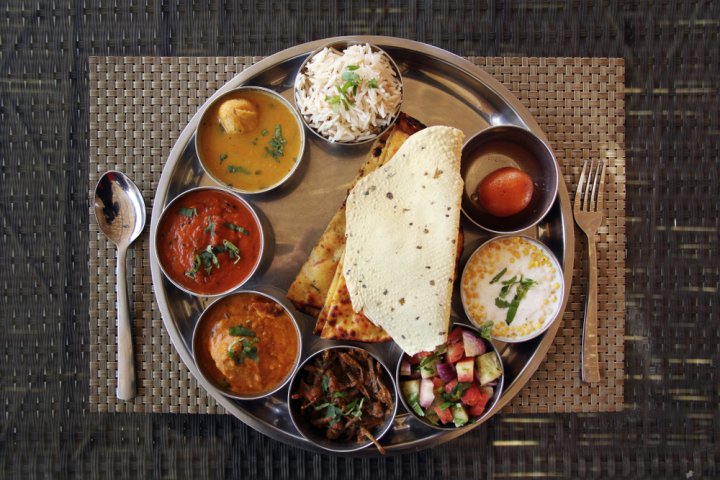 What is consumed during lunch matters a lot. If there are lots of carbohydrates and fats in your lunch, it will make you feel sleepy after lunch. However, if you have fresh vegetables and protein, you will be active and fresh. To make sure that you are active after lunch, unlike most others who are often drowsy, ensure that there is a lot of fibre, vitamins and minerals in your lunch. You should also consume carbohydrates but in lesser quantity. Add more whole grains, fish, vegetables, etc. to your lunch instead of fast food and food with less nutritional value and more carbohydrates. Eating a fruit along with regular lunch helps in increasing the nutritional intake.
10 Quick Cooking and Delicious Lunch Recipes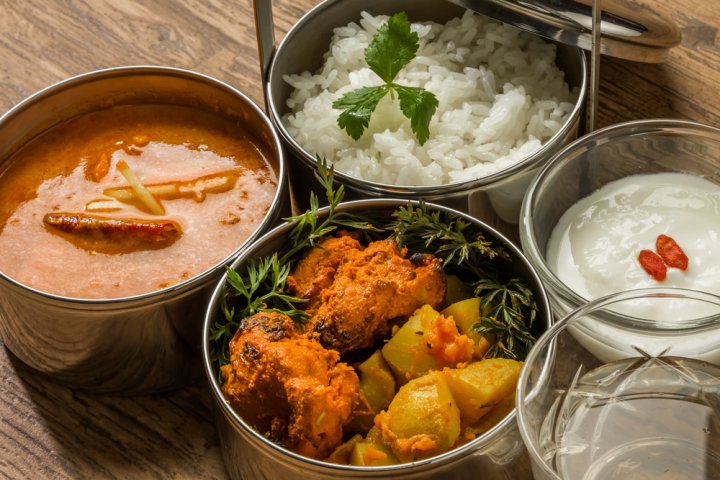 1. Rumali Roti
Rumali Roti is a roti which comes from the Punjabi cuisine. It is soft both in texture and appearance. It is made with maida and is a part of main course and here are the steps to make a Rumali Roti:
Ingredients:
Maida - 2 cups
Salt - to taste
Oil - 1 tsp
Milk - 1 cup
Method:
1. Take two cups of maida in a large bowl and add some salt and one tsp of oil to it.
2. Knead the maida until it is soft by mixing it with milk.
3. Grease the dough with oil and put a wet cloth over it. Rest it for 20 mins.
4. Take a small piece of the dough and roll it into a ball. Press this dough until it becomes thin and round.
5. Next, on a heated pan, sprinkle salt water and then place the roti on it.
6. Cook on the other side when you see bubbles forming on the roti after sprinkling some more salt water on it.
7. Once it is light golden in color, remove it and serve it with a curry of your choice.
This is a perfect lunch recipe which can be made under an hour (along with the preparation time).
2. Egg Curry
Egg curry is healthy and flavourful. It is a dish which is enjoyed by the young and old alike. It can be served with roti or rice and it doesn't take more than 15 mins to cook. Here is the recipe:
Ingredients:
Eggs - 4
Salt - To taste
Onion - 4
Green Chillies -2
Oil- 2 tsp
Chilli powder - to taste
Turmeric powder - 1 tsp
Water - 1/4th cup
Method:
1. Boil the eggs and peel them once they are cooled. You can cut them up into dices. You can also add the whole eggs without cutting them up. This way, the yolk isn't scattered and it remains inside the egg.
2. In a pan, add 2 tsp of oil, 4 chopped onion and two green chillies. Fry them until they are golden brown in color and are softened completely.
3. Next, add salt and chilli powder (according to taste) and 1 tsp of turmeric powder.
4. After about 2 mins, add the eggs and add 1/4th cup of water.
5. Cook until the water gets absorbed and the gravy becomes thick.
6. Serve it in a serving bowl and enjoy!
3. Masala Okra
This is a vegetable which can be prepared in multiple ways. One such very tasty and easy way to prepare okra/bhindi is Masala Okra. This, again, can be served with either rotis or rice. The recipe to prepare Masala Okra is mentioned in the steps below:
Ingredients:
Okra - 1 kg
Onion - 1
Green Chilli - 1
Cumin seeds - 1 tsp
Salt - to taste
Chilli powder - to taste
Turmeric powder - 1 tsp
Garam masala powder - 1/2 tsp
Method:
1. Wash the okra properly and once the whole water is drained, cut them according to your preference.
2. Cut aside 1 onion and 1 green chilli and keep them aside.
3. In a pan, add some oil and add 1 tsp cumin seeds. Saute them and then add salt, chilli powder and turmeric powder.
4. Add the onions and green chilli too.
5. Once everything is properly cooked, add okras and cook them on a medium flame.
6. Add 2 tps of masala powder and switch off the flame. Serve hot with roti and enjoy!
4. Tawa Pulao
Tawa Pulao is one of the most sought after rice recipes. It is very delicious and it can be made by mixing either vegetables or meat. Here is how you make Tawa Pulao:
Ingredients:
Oil - 2 tsp
Rice - 2 cups
Onion - 2
Green Chillies - 4
Tomatoes - 4
Ginger garlic paste - 2 tsp
Carrots (grated) - 1/4th cup
Peas - 1/4th cup
Salt- To taste
Chilli powder - 3 tsp
Turmeric powder - 1 tsp
Method:
1. In a pan, add some oil and jeera seeds.
2. Once they sizzle, add chopped onions, tomatoes and ginger garlic paste.
3. Add turmeric powder, chilli powder and salt and cook for 2 more minutes.
4. Add all the vegetables you wish to add in the Tawa Pulao and finally add rice
5. Cook it for 5 minutes and your Tawa Pulao is ready to be devoured!
5. Veg Paratha
It is an adult and kid friendly lunch recipe. A Veg Paratha contains vegetables and also the goodness of roti. By consuming Veg Paratha for lunch, you don't need to consume any other curry with it. The best part is that it doesn't need any resting time. It can be made right away. Here are the instructions to make healthy Veg Parathas:
Ingredients:
Flour - 1 cup
Ginger garlic paste - 1 tsp
Salt - To taste
Turmeric powder - 1 tsp
Carrots - 2
Potatoes - 2
Green peas - 1/4th cup
Onions - 2
Green Chillies - 2
Method:
1. Boil mixed vegetables until they are all completely boiled.
2. Mash them with a masher and add finely chopped green chillies, onion. Add salt and turmeric and mix well.
3. Add the flour into the vegetable mash slowly and keep mixing. If needed, add vegetable stock or water.
4. Once it is completely mixed, make small dough balls and press them.
5. Place the roti onto a tawa which is preheated and cook. Serve and enjoy!
6. Tomato Rice
You can make this flavourful and tasty dish in under 30 mins. Here is the easiest recipe to follow to have beautifully cooked Tomato Rice:
Ingredients:
Rice - 2 cups
Oil - 2 tsp
Cumin seeds - 1tsp
Tomatoes - 4
Salt - to taste
Turmeric powder - 1 tsp
Dried chilli - 3


Method:
1. Boil rice and then leave it to cool.
2. In a pan, add some oil, cumin seeds, dry chilli and saute.
3. Add finely chopped tomatoes, salt, chilli powder and turmeric powder and cook until the tomatoes are soft.
4. Add rice to this mixture and cook for 3-5 mins.
Your very own tomato rice, which is spicy, tasty and delicious, is now ready. You can eat it without a curry to go with it as it is already very tasty on its own.
7. Dal Fry
Dal Fry is present everywhere - from road side dhabas to world class restaurants. You can now make your own Dal Fry by following this simple recipe. Here are the steps you have to follow:
Ingredients:
Yellow moong dal - 1/4th cup
Masoor dal - 1 cup
Turmeric powder - 1/2 tsp
Green Chilli - 2
Ginger garlic paste - 2 tsp
Salt - to taste
Oil - 2 tsp
Cumin seeds - 1 tsp
Dried chilli - 2
Onions - 2
Tomatoes - 2
Method:
1. Add 1 cup masoor dal and 1/4th cup moong dal and boil it in a bowl.
2. Add turmeric powder, green chilli, ginger garlic paste and salt to it.
3. Once completely boiled, keep it aside.
4. Take a pan and heat some oil in it.
5. Add cumin seeds and dried chilli in the pan and saute.
6. Add finely chopped onions and tomatoes and cook.
7. Add the dal which was boiled earlier and cook for 3-4 mins while stirring it.
Your very own Dal Fry is now ready. Enjoy this dish with rice or roti and have a healthy lunch!
8. Carrot, Cucumber and Rajma Salad
Salads are a popular choice for lunch as they require almost no cooking time. Once prepped, this salad can be easily stored and enjoyed for 3-4 days. Here are the steps to make your Carrot, Cucumber and Rajma Salad:
Ingredients:
Carrot - 1 cup
Cucumber - 1 cup
Rajma - 1 cup
Mint leaves
Salt - to taste
Lemon juice - 1/2 tsp
Method:
1. Finely chop the carrot.
2. Chop the cucumber finely as well.
3. Boil the rajma and keep it aside.
4. Now, in a bowl, add the three and some mint leaves.
5. Add lemon juice to the mixture along with salt and enjoy your salad!
You can pack it in an airtight container and save it in the fridge for further use. You can also add and remove vegetables and beans according to your preference.
9. Chana Kulcha
This is a popular recipe from Punjab and it is very widely loved even in the southern parts of India. The steps to making Chana Kulcha are:
Ingredients:
Chick peas - 2 cups
Baking Soda - 2 tsp
Salt - to taste
Mango powder - 1tsp
Chilli powder - 2 tsps
Turmeric powder - 1/2 tsp
Corriander powder- 1 tsp
Oil - 2 tsps
Method:
1. Soak chickpeas in water overnight along with some baking soda.
2. Boil these chick peas in a pressure cookers until 5-7 whistles.
3. Add salt, chilli powder, mango powder, turmeric powder and coriander powder and mix well.
4. In a pan, add some oil and heat it. Add the prepared mixture and let it cook for 2 mins.
5. Add kulchas on the side and enjoy the chana with those yummy kulchas. Enjoy!
10. Aloo Jeera
Aloo Jeera is another popular North Indian dish. It is very tasty and can be served with either rice or roti. Here are the steps to make your very own Aloo Jeera:
Ingredients:
Potatoes - 1/2kg
Cumin seeds - 1tsp
Oil - 2 tsps
Dried chillies - 2
Red chilli powder - 2 tsp
Turmeric powder - 1 tsp
Coriander powder - 1 tsp
Coriander leaves
Method:
1. Heat some oil in a pan. Add some cumin seeds and saute.
2. Add dried chillies and let them crackle.
3. Add salt, red chilli powder, turmeric powder and coriander powder and then add the boiled potatoes.
4. Let it cook for 5-7 mins and garnish it with coriander leaves. Serve in a serving bowl.
Your aloo jeera is now ready to be enjoyed!
Reasons Why Lunch Should Not Be Skipped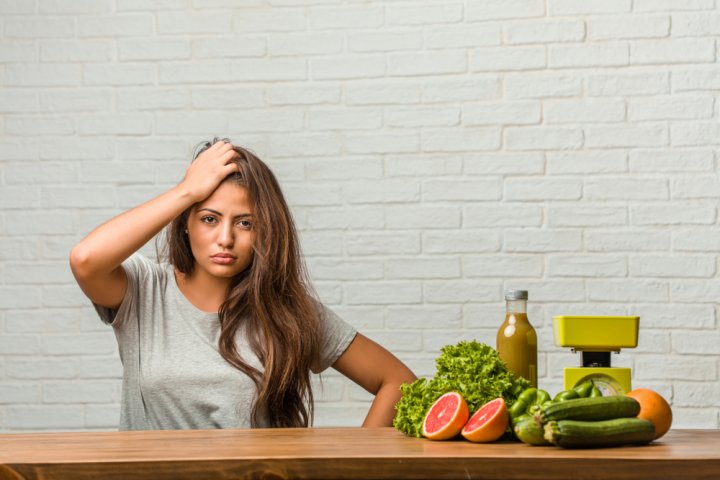 1. Low Blood Sugar Level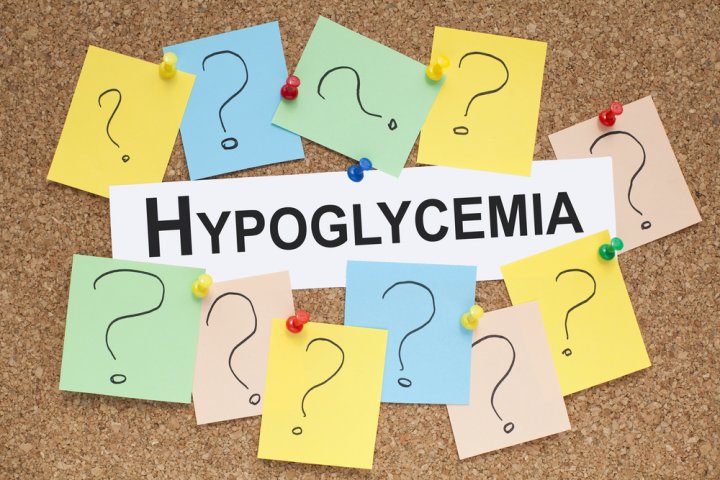 When a person eats irregularly, his/her blood sugar levels drops at a very fast pace. This also leads to the blood sugar levels to go up very rapidly when the person does eat. When there is low blood sugar level, a person might feel dizzy, irritable and might also have a brain fog. This will decrease the productivity of the person and will lead to less brain activity. This, however, does not mean that a person can eat anything for lunch. There must be a proper balanced diet to be consumed for lunch to maintain healthy blood sugar levels.
2. Might Lead to Overeating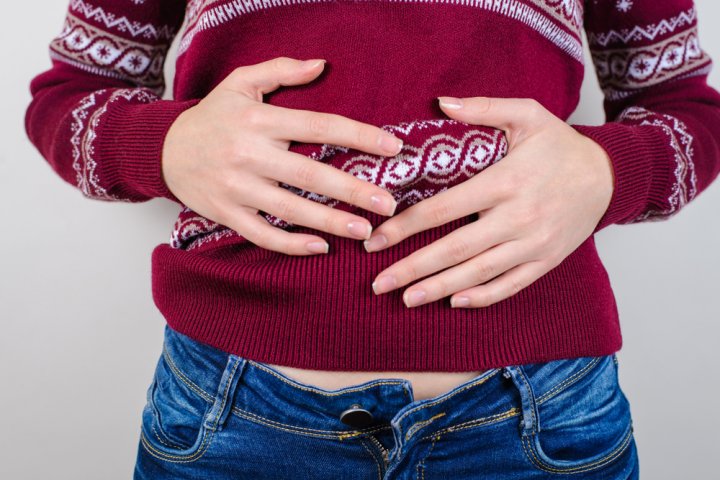 If a person didn't eat lunch and is eating after a long time, the brain sends signals to the stomach that there is not enough food present and it also instructs the stomach to eat as much as possible so that the energy can be kept in reserve. This will lead to overeating. Overeating is the major cause for obesity and it also is the invitation call for most of the other diseases. For this purpose, never skip lunch as you don't want to overeat.
3. Lowered Productivity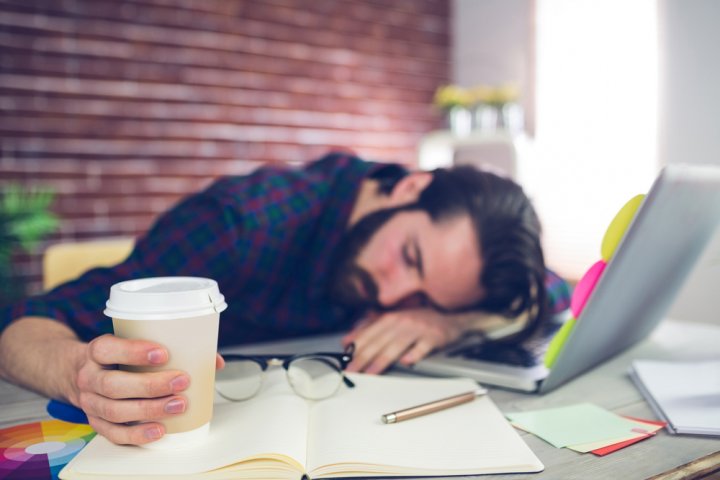 Brain uses as much as 20% of what you eat daily and when you skip lunch, it not only means that you've not given food to the stomach but it also means that you've not given food to the brain. This will lead to your brain being inactive and very unproductive. To avoid such a situation, make sure that you never skip lunch. Give your body and your brain the fuel it needs to run.
4. Higher Chance to Get Overweight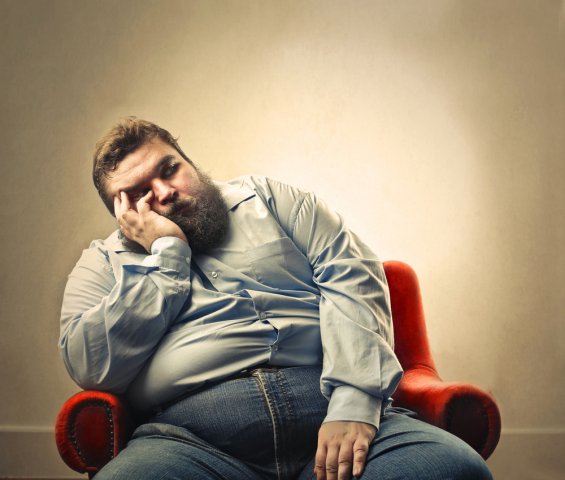 Overeating at dinner because you've skipped lunch is a common scenario in most people's lives. After dinner, however, there won't be much activity done, either with your body or with your brain. Therefore, this results in all the unburned calories settling down as fat in our bodies. This also slows down our metabolism. Therefore, do not skip your lunch because it increases the chances of you being overweight.
From our editorial team
Never Skip Lunch!
Go through the reasons mentioned above about why you should never miss lunch. It can also lead to spiked or very low blood sugar levels. It can also lead to obesity or overeating. Instead of following such unhealthy practices, it is easier to just have a good lunch and avoid these problems!