Tips to Make the Most of Your Time Together at Home
Workout Together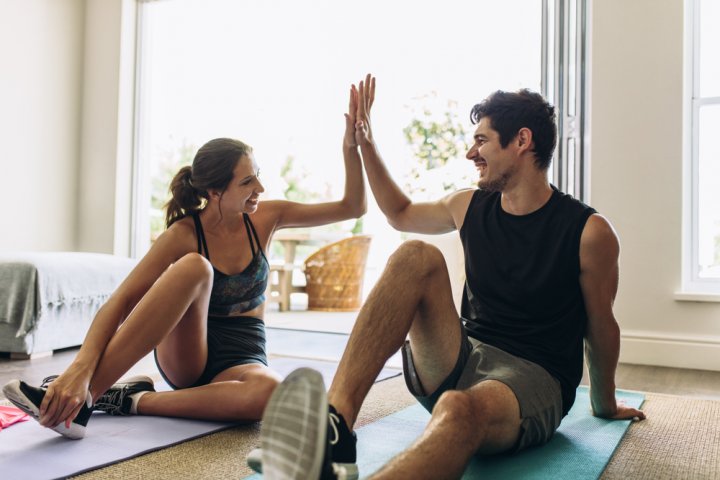 Even though most of you can't (or shouldn't) go out because of the uncertainty, it's still important to have fun and connect with your other half. No matter how long you and your spouse have been together, you will quickly fall into a routine. Whether you and your partner are gym aficionados or simply enjoy being active, now is an excellent time to start working out together. You can go to the gym together, enroll in a fitness class, or go on a jog. Look into virtual workouts that you and your partner can perform together if you're at home. You can still participate in a structured lesson from the convenience of your own home. Zoom workouts are offered by some boutique fitness class teachers, and apps are another source of encouragement.

When you first start working out, the most important thing to remember is to keep it fun. If your routines are tedious and repetitious, you will quickly lose interest. When you're working out with your partner, be competitive and challenge one other. Like this 5-minute couple workout will allow you to test your limitations and work together to overcome obstacles. To begin, keep your workouts short, but make sure to focus on and engage all of your body components.
Learning Something New Together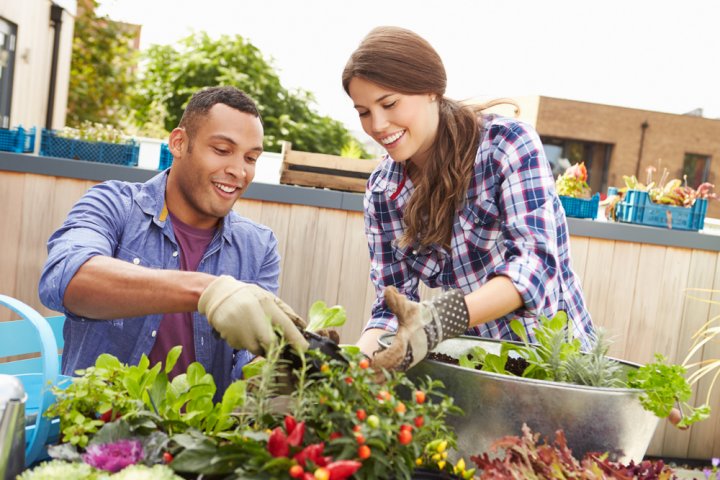 Every couple has its own set of skills, strengths, and passions. There's no better time than now to learn about your significant other's interest. Teach each other a talent you don't usually have time for. Alternatively, teach each other new skills. There are a plethora of skills that can be acquired. Woodworking, gardening, cooking, scrapbooking, card making, digital design, and even website development are examples of great hobbies. During a stay-at-home date night, share your passion for hobbies. Try to have an open mind and feel thrilled about whatever your spouse is passionate about during this process.

Through platforms like LinkedIn Learning, the power couples amongst you can use your free time to improve your professional expertise together. Take an online course together to improve your professional skills and put your new knowledge into practice. It will not only enable you to spend quality time with each other, but it will also benefit your professions in the long run.
Binge Watch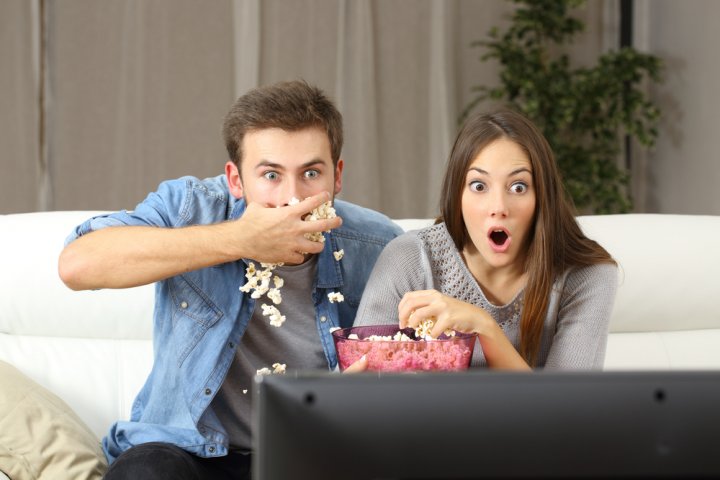 Is there anything better than snuggling on the couch with your significant other and binge-watching your favourite television shows? Sure, it's not really productive, but at home, you can still arrange a romantic date. For a fun twist on a typical movie night, lean into whatever you're currently streaming. If you're finally watching The Irishman on Netflix, make spaghetti and meatballs, or order Korean takeout if you're watching Parasite on Hulu. Do you have a nostalgic feeling? Dress up for a flashback night (prepare a school lunch, drink some soda) while you watch your favorite Disney+ shows.

There are a plethora of good binge-worthy shows on Netflix, but if you're searching for suggestions, consider The West Wing, Mindhunter or Maniac in the drama category, and Schitt's Creek, The Office, and Parks and Recreation, in the comedy genre.
Anniversary Celebration Ideas for Husband: Make the Day Special Without Leaving the House!
Breakfast in Bed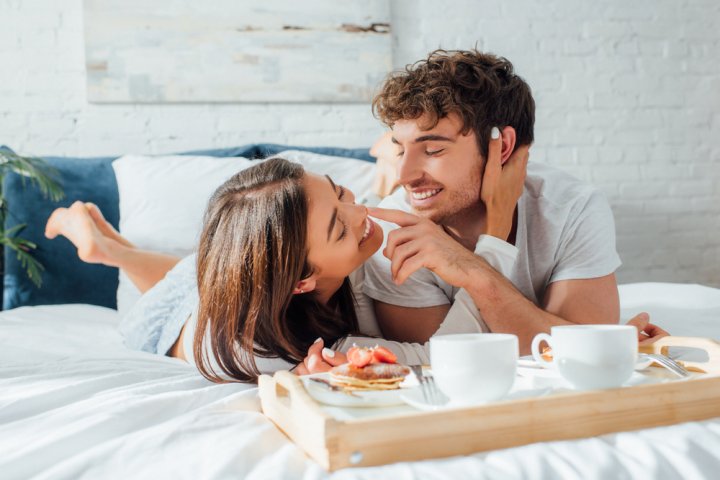 If you're married, you know how difficult it is to maintain a happy relationship. It can be difficult to be happy together in everyday life. On a typical day, you get up, eat, shower, and dress before heading to work. When you return, you eat, relax, and retire to your bed. There is no set time for you and your partner to spend together. You probably don't think you'll have enough time or money to plan a total surprise. You don't need a large budget or a lot of time to get started. You can make your husband happy with anything you have on hand!

For instance, go for a savory option with sweet potato hash & eggs, a quick, filling breakfast that will surely please! You can customise the menu to his preferences. If he usually has a light breakfast, stick to light recipes that you know he'll like. It's not just about the quantity of breakfast in bed, it's also about the quality and presentation! Before he even tastes the food, a lovely set-up on a plate will fascinate him. Proper table settings, cloth napkins, lace doilies, a fresh, long-stem rose, and sugar cubes will elevate even the most basic breakfast.
Decorate the House and Recreate Your First Date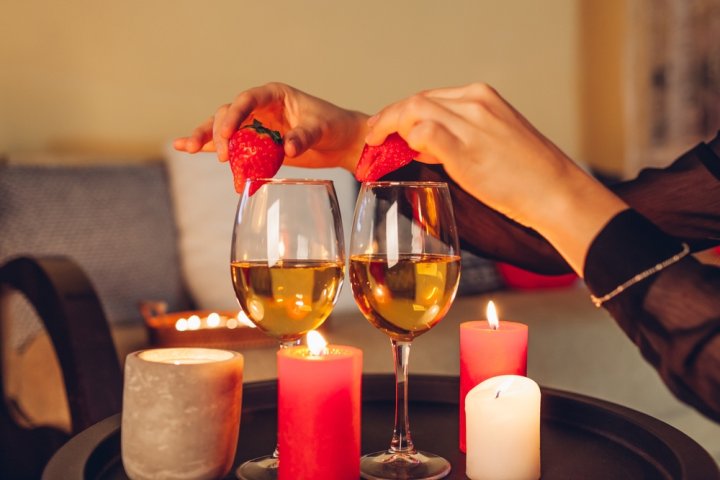 Decorate your house according to your anniversary year. The first wedding anniversary is traditionally marked by paper, the second by cotton, and so on. If you're a crafty person, you may use paper garlands or snowflakes to decorate your living room or stretch cotton buntings across the fences. Some years are more difficult than others, but when it works, it may create a stunning backdrop for your anniversary celebrations. Of course, remaining at home makes this challenge even tougher, but part of the pleasure is having to go creative! It's also a terrific occasion to reminisce about the early days of the relationship. Recreate your first date! It's possible that a lot has changed since then!
Plan a Themed Dinner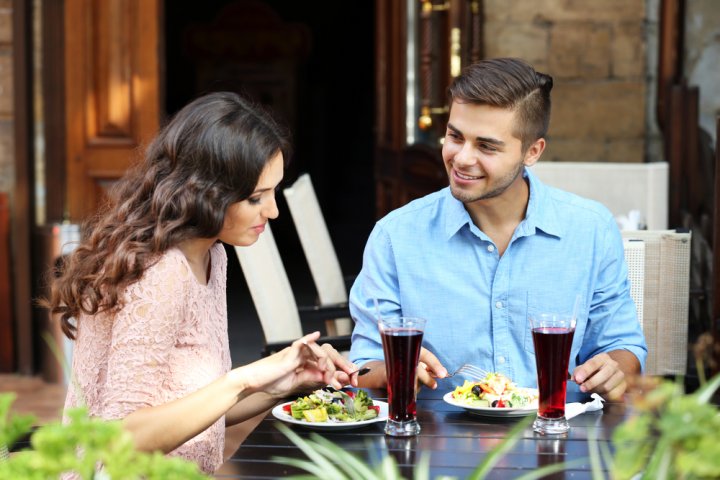 Bring the restaurant vibes home with an anniversary meal if you enjoy going out to dine together and miss the fun of grabbing a bite. You could try to recreate the cuisine from your wedding reception, but it isn't the only choice. What makes a home-cooked meal even better? Choosing a lighthearted theme. String lighting can also serve to establish the tone by giving your dining area or patio a whole new look. You may also like the notion of drawing inspiration from your honeymoon location, such as a pasta or pizza feast if you went to Italy, or tacos and margaritas if you went to Mexico. It's up to you whether you go for formal meals and fancy attire or paper plates and jammies when it comes to presentation.
Roll the Dice and Play the Game!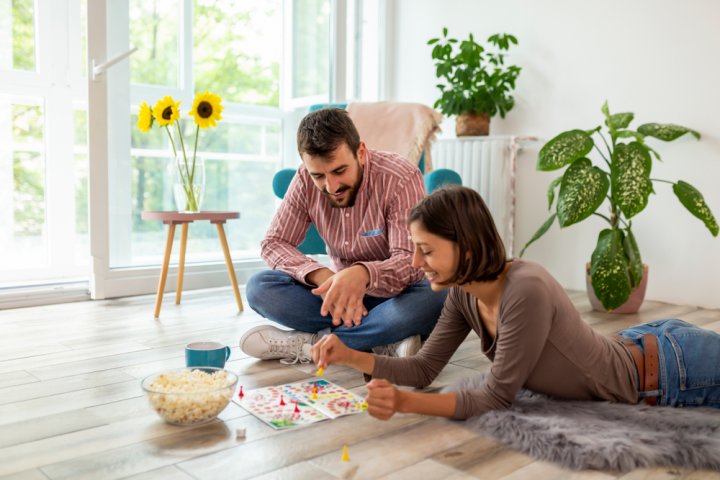 Organise a game night for your anniversary if you're staying in. Classics with a personal touch, such as a wooden tic-tac-toe and Guess Who with a few recognisable faces, are recommended. A duel of praises is likely to delight if you're striving for a more romantic mood. Alternatively, play a polished game of Scrabble in a cool linen book-shaped box (psst: linen is the 12th-anniversary gift theme). Word games like Bananagrams, Scrabble, and Boggle, as well as nostalgic options like Jenga or Connect Four (we love this romantic memento version), are great for couples. The loser is in charge of the anniversary supper!
Go Camping in Your Backyard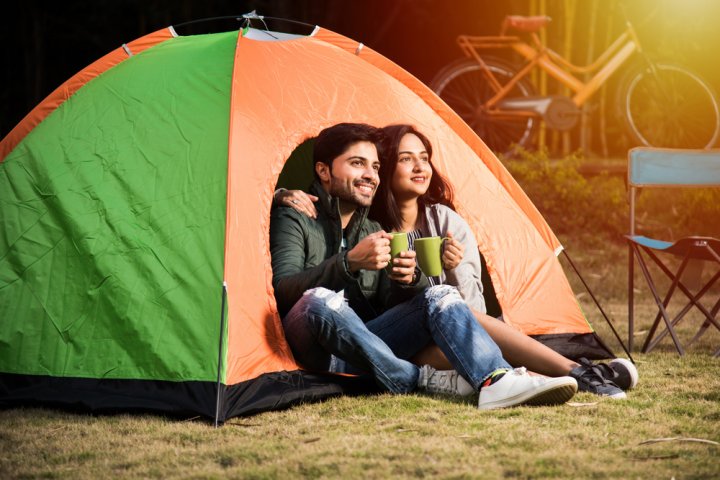 What about an evening spent exploring your own garden if you both enjoy being outdoors? Make use of your yard and get out of the home with tried-and-true camping activities. In a two-person sleeping bag, snuggle up under the stars. Spend time with each other and Mother Nature. Your anniversary will be more wonderful if you celebrate it under the stars, in front of a warm fire. This could include raising a tent in the living room or crafting a fort out of blankets and couch cushions – have fun with it! Watch some movies, have a glass of wine, and see where the night takes you. It's a refreshing change of pace, and it can be a lot of fun! What's the nicest thing about camping at home on your anniversary? If the weather turns bad, your warm house is never far away.
Go on a Virtual Vacation with Some Fun Cocktails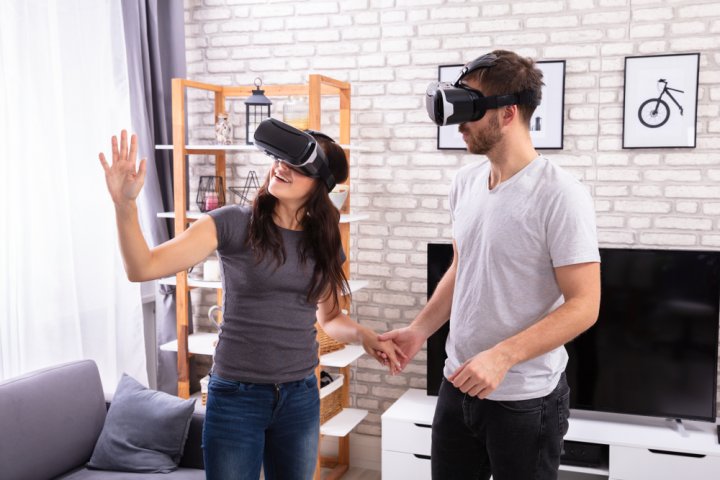 You may begin your anniversary in your living room, but by the end of a virtual tour, you will feel as if you have traversed the globe. Wherever you wish to go, there's a plethora of exciting options for you to pick from. You may tour Versailles' opulent rooms and hear fascinating anecdotes from a knowledgeable tour guide. Why not hop throughout Europe, from warm Alicante to beautiful Santorini? Perhaps a stroll through some of Miami's street art is more your style? There's even a guided tour of Kyoto's bustling and historic neighborhoods to make this a memorable at-home anniversary. And what better way to have a ball, than to enjoy your staycation with some fun and delicious cocktails that'll sweep you off your feet and you can rest assured you'd never be a step away from the comfort of your bed!
Stay Unplugged & Dance Away the Night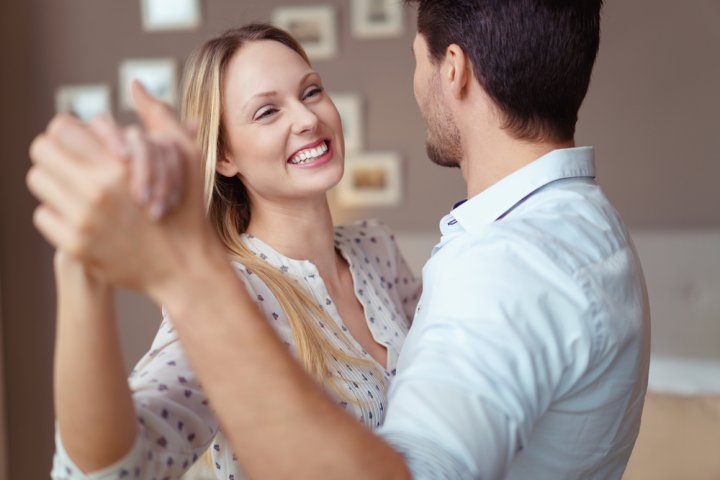 Take advantage of the anniversary as an opportunity to take on a unique challenge: no phones or laptops for the duration of the evening. Instead, concentrate on each other and the topic at hand. That kind of undivided attention on each other will make the night feel extra special, and given how hectic life can be, it's sometimes just what you need. Swaying to that special song again, even if you're just barefoot in the kitchen, is a lovely way to reconnect and share a meaningful moment on your anniversary. Are you looking for something a little less sentimental? Make a playlist for your wedding reception, make a couple of cocktails, order your favourite dishes from your favorite restaurants, and have a dance party for two.
Have an At-Home Spa Night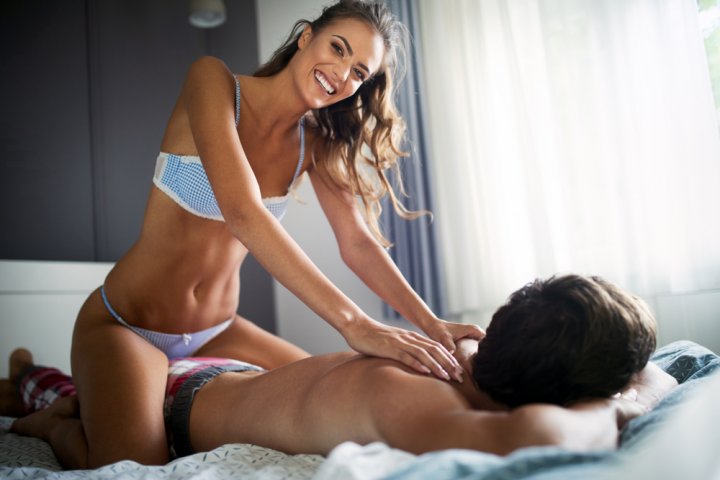 Nothing beats indulging each other with neck massages, essential oils, and scented candles, or nodding off in a fruit bath (which is a total treat for your entire body!) Make a massage salon in your bedroom. Grab some face masks, a nice-smelling bubble bath, and a few candles, and treat yourself to a night of luxury. First, learn how to give a proper massage by watching a few videos together. Soak in a hot bath together; it will help you reconnect and unwind. Aromatherapy candles or essential oils like eucalyptus or tea tree oil might help to set the mood. Soak your feet in hot water after adding a few drops of the oil and some salts to the bathtub or plastic tub. Massage each other, and don't forget the plush bathrobes!
A Walk Down the Memory Lane with Wedding Videos and Pictures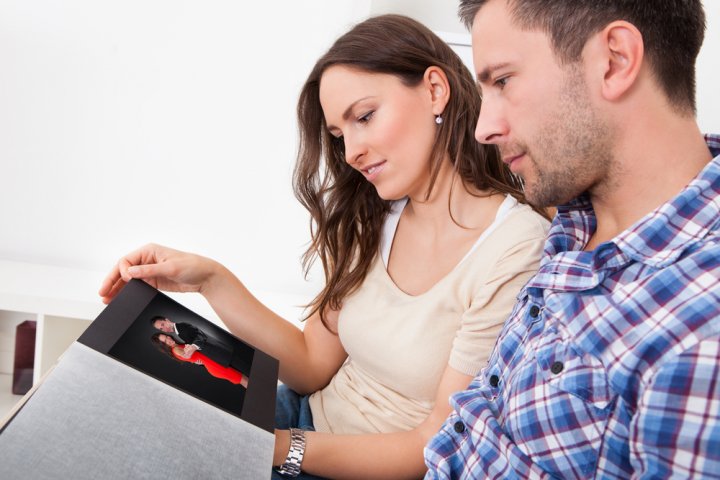 Set the mood by hosting a screening - dress up (maybe even in your wedding gown), crack a bottle of champagne, dim the lights, and prepare to relive. Set up a projector in the lawn and take it all in beneath the stars to make it even more of a ceremony. Because you can only have so many wedding photos on show at any given moment, why not use your anniversary to go through the ones that aren't on display every day? You might even use your anniversary to change up your frames and rotate in fresh memories each year, or create a scrapbook or presentation exhibiting some of your best forgotten photos.
A Grand Finish Under the Stars!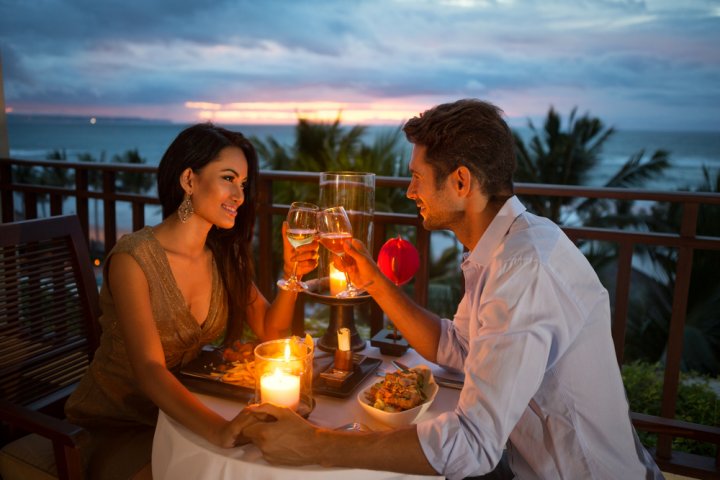 Why not treat your sweetheart to a three-course meal prepared by a private chef service, which you can share while sitting beneath the stars? Arrange for a delicious surprise to arrive at your doorstep. Anything from a bouquet of flowers to a box of brownies to a board game to play together might be included. Just make sure you make your hubby answer the door when you hear the knock!

Furthermore, your anniversary is a fantastic opportunity to dust off your wedding gowns or go shopping for new finery to commemorate the occasion – but even images of the two of you in jeans and tees will be meaningful if you take a fresh set each year. You only need a tripod and a self-timer app for this, but you could also hire a professional for a more formal remembrance. Set off a few romantic paper lanterns or bright balloons into the night with wishes of love, togetherness, and new dreams, capturing it all for a wonderful view later in the years to come!
Bonus Tip: Self-Care Ideas for Couples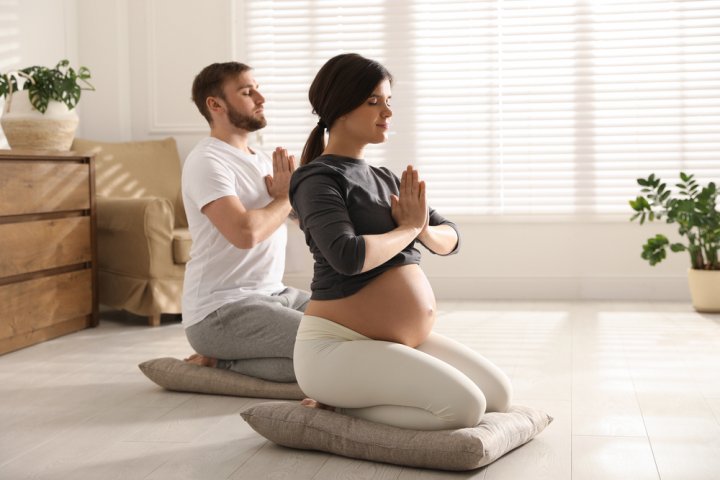 Couples' self-care is a thing, and it's a terrific way to bond and grow with the person you love. There's something wonderful about looking after yourself as a couple. It allows you to share what offers you peace and joy with your spouse while also assisting you in overcoming stress. These enjoyable, soothing, and smile-inducing items can help you both get your R&R on, whether you're feeling the pressure of wedding planning or just want to deepen your relationship at any point:
Weighted Blanket: The concept of wearing a weighted blanket may seem ridiculous, especially if you're already exhausted. However, this particular type of blanket is known to help people relax. The warmth and light pressure might evoke the sensation of being hugged tightly. Furthermore, some people swear that sleeping under a weighted blanket would help them get more sleep. To cut a long tale short, your combined snuggling sessions have just gotten much cozier.


Custom Vitamins: Simply doing something that feels like self-care can make you feel more in control. If that's the case, why don't you establish a new vitamin couple habit with your friends and keep each other accountable? You'll feel good about yourself every time you take your supplements because you're helping your body.


Heated Slippers: It's never a bad idea to remind yourself that things don't have to be taken so seriously. These hilarious Cogis and Dumpling heated slippers have gone viral due to their adorable designs. After a long day, grab a pair for each of you and wear them together.


Meditation Pillows: Transform a space in your home into a mini-meditative retreat by finding a means to practice meditation together (apps like Headspace offer guided programs). You'll feel like you're floating on clouds if you get a couple of super-soft and silky cushions. If you're not sitting upright in a chair, a dedicated meditation cushion is a good investment. The cushion will support your sitting posture and assist you in creating a welcoming mindfulness nook where you can practice every day.
From our editorial team
Always Keep Your Husband's Personal Preferences in Mind
When deciding on how to celebrate your anniversary at home with your husband it is important to keep his personal preferences in mind - the movies he loves, the food he relishes, etc. This will surely make your anniversary celebrations more impactful and your husband will love you for it. We hope this BP Guide would have given you enough suggestions on where to start your planning for the upcoming celebrations. Share your experiences with us and remain connected for more such engaging content.