Yoga: An Ancient Hindu Practice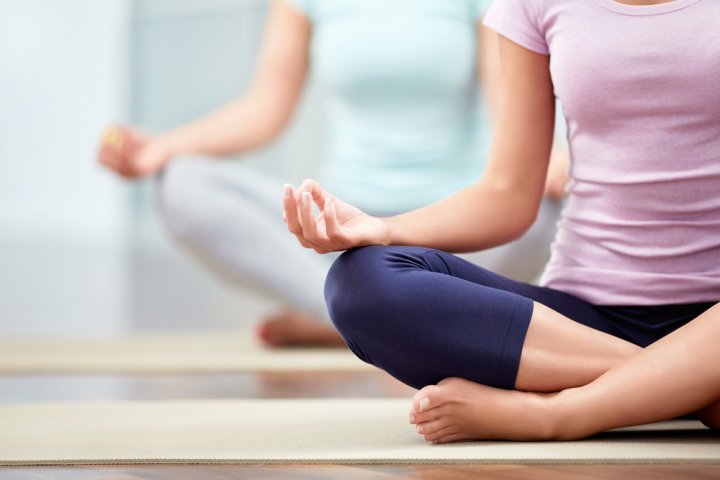 Yoga has been around since centuries and has always been a popular way of keeping fit recently. Most of us know small bits about yoga and usually do what others tell us about it, but if you are really keen about yoga then this article will help you understand yoga, its benefits and how you can do yoga correctly at home, with the help of some popular apps.

According to Sadhguru yoga means "that which brings you to reality" He says it means "union". We can easily say that yoga helps you reach your ultimate reality and helps you connect with the world in different ways. If we talk about the origin of yoga it takes us back to the yogic culture. Lord Shiva is also known as the Adiyogi is said to be the originator of yoga. According to the Hindu beliefs Shiva gained his enlightenment over fifteen thousand years ago. People looked at him with awe and developed an interest in him. They came to him to learn from him but most of the time he was either in intense dance or was still, seeing which people left except for seven men. They stayed around him but Shiva ignored them. They pleaded Shiva to take them in and teach them what he knew, but he told them that they were not ready and needed a lot of preparation before they could learn anything.

These men then decided to stay back and prepare themselves for years. On one full moon night after eighty four years of sadhana, Shiva looked at them and decided that they were now ready to receive what he wanted to teach them. He became their Adi Guru, the first guru and that day is known as Guru Purnima till date. He then took them to the banks of Kanti Sarovar and started teaching them. It took them years to learn the art and they then became the seven enlightened beings, who are now known as the seven celebrated sages or the Saptarishis. Shiva taught them different aspects of yoga, which are the seven basic forms of yoga and are still being taught around the world.
11 Best Yoga Apps For You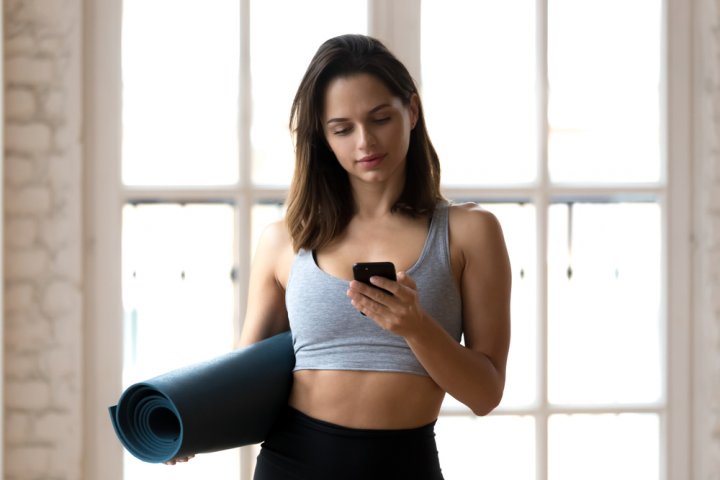 Here is a list of 11 most popular yoga apps, which are great from beginners or even if you are an expert in yoga. These apps will help you learn yoga correctly and benefit from it.
Yoga For Beginners-Down Dog
If you are new to yoga then this app is perfect for you. It gives you great HD videos, which guide you in doing the exercises correctly. It also gives you alternate positions, in case you are not able to do the ones as described. Here is a list of variations of yoga the app offers you.

1. Vinyasa Yoga is a series of 3 beginner classes. It teaches you poses like downward facing dog, chaturanga and breathing techniques.

2. Hatha Yoga teaches you the basic yoga poses and makes it easier for you in comparison to Vinyasa yoga.

3. Restorative Yoga is the easiest.

All the poses shown here can be done on the floor and are great for stretching your muscles and relax All the three variations teaches you the correct breathing practices. You don't need any equipment other than a yoga mat. You can also choose from 6 different yoga teachers who are available in 9 languages.

Yoga for beginners - Down Dog is absolutely free and you can easily download it on your phone and start doing yoga today.
Daily Yoga App
The Daily Yoga App is great for both people: either starters or an expert in yoga. The app offers you more than 200 yoga classes and more than 500 different poses with proper instructions. The poses taught in this app will also help you lose weight. It has plans for boot camp, body toning, weight loss, strength building, relaxation, menstruation, body detoxing and meditation etc.

You can choose from 7 different languages in the app which are English, Japanese, Korean, Spanish, Chinese, German and French. This app is inspiring and lets you learn yoga on any mobile phone. It will also helps you keep record of your daily practice; you can join the yoga community through it and get in touch with likeminded people around the world. The app offers in-app purchase but some classes are available for free.
Yoga - Track Yoga
If you have tried and tested everything, yet do not feel satisfied with the results, then you should try yoga. You don't need to go to any yoga classes when you can simply download this Track Yoga app and start using it. The classes offered through this app are tailored by experts and are made for losing weight, improve flexibility or fight depression. It has different routines like; hatha yoga, pranayama, vinyasa yoga, yin yoga, yoga asanas, ashtanga yoga, core yoga, power yoga, iyengar yoga and baba ramdev yoga.

Doing yoga regularly can keep you fit for a long time and also makes you look younger. This app will help you track your weekly goals and will keep you focused by sending reminders on your phone. It also encourages you to keep going by giving you milestones and keep your spirit high. You can choose from different yoga classes, such as for back pain relief, pre and post run yoga, strength building, morning and bedtime yoga, after work yoga, travel yoga etc. All these are available in three different levels: beginner poses, intermediate poses, advanced poses.

The app is free to use, therefore go ahead and reap its benefits.
Yoga Studio: Mind & Body
Another great app for yoga lovers is the Yoga Studio: Mind & Body. It is made for all; be it a beginner, intermediate or an expert. The app has more than 80 yoga classes and you can view them in full HD video. The yoga poses help you focus on your strength, flexibility, balance and relaxation. You can even customise your class according to your need and keep a track of your progress through the app.

The classes vary from 5 to 60 minutes and can be done any time of the day. Some of the features of the app are the Hip Hop yoga, Chakra Yoga, 10 minute yoga, Sun salutations, yoga for weight loss etc. You can also choose your favourite music or sound options while you do your favourite routines, you can also pick the level of instructions and teachers as per your liking.

The app is a paid one but it offers a 7 day free trial, which helps you decide if the app is suitable for you or not. You can always pay and use all the features of the app whenever you like. You can select from different plans and also cancel them anytime you wish.
Office Yoga
Currently people are either stuck behind their desks in the office or are working from home throughout the day. This gives them no time to take care of themselves to stay fit. If you want to continue to stay fit without compromising with your work then you can try this Office Yoga app. This app gives you 10 minutes yoga lessons that can be done anytime of the day. The cute monkey which teaches these easy poses keeps you entertained and motivated.

Stretching in between a hectic work schedule can prevent fatigue and swelling of hands and feet. It also relieves frozen shoulders, tired hips and aching neck and back. The poses taught in the app are work friendly and you can easily do them during your coffee break. It has 16 yoga exercises. Each exercise is of 30 seconds with a 10 second rest in between. The Office yoga app is absolutely free so go ahead and enjoy working out through it and stay relaxed in office. .
Glo
Another great app to stay fit is Glo. The app has great yoga tutorials, videos and exercises. You can choose from simple stretches to 60 minutes exercise routines as per your need. It also has meditation timers for you to relax and get a good night sleep. You can simply download the app and start working out with it. You can even join the Glo community and stay connected with people around the world and share your thoughts and concerns on health issues. The app also gives you an opportunity to connect with world class teachers to train you. You can start with a 15 day free trial and upgrade if you like what you see.



Pocket Yoga App
You can also try the Pocket Yoga App. It is a great app with more than 200 yoga poses. The app has 27 sessions of different durations and difficulty levels in yoga. It also provides you with a music library, so you can chose to play your favourite tunes while you work on healing yourself. This app helps you by keeping a track of your practice and the number of calories you burn, in order to help you decide how much work needs to be done to reach your goal. The Pocket Yoga App is easy to use, as it has detailed a voice and visual instruction which teaches you the correct way of doing the poses and breathing techniques. The app is for Rs. 250 but it is worth a try.
Yoga Daily Fitness
The next great yoga app available is the Yoga Daily Fitness. This app lets you see all the poses and learn them step by step. It also offers you a 30 day workout plan for you to get fit in a month. The yoga poses offered in the app help you improve your flexibility, build your muscle strength, helps you repair your spine and also strengthen it; it also helps in increasing your blood flow. The yoga poses also helps you in relaxing after a hectic day at work and to maintain your nervous system which leads to a peaceful sleep at night.

It offers some very popular and effective poses like the warrior pose, tree pose, back bend, leg hold, half moon balance etc. The app also has great yoga music for you to relax while you exercise. It has a built in alarm system to remind you to start your daily yoga routine. Simply download this free app, spread your yoga mat and start working on yourself.
Universal Breathing: Pranayama
Another great that is app for you is the Universal Breathing: Pranayama. It is one of the leading yoga apps recommended by doctors. Pranayama is a technique that teaches you the correct way of breathing. Just take shallow breaths and the app will teach you to use your lungs to their maximum capacity gain benefit from it. Fifteen minutes of correct breathing can help you reduce stress levels and relax you.

The app helps you focus on this ancient technique of mindful breathing to keep you energized throughout the day and helps you fall asleep easily at night. Using this app will help you manage asthma and COPD, it will decrease your blood pressure and prevent headaches and migraines. The app offers 5 sound settings and has different breathing courses; from beginner to advanced level. You will have to pay Rs. 308.19 to use the app but you will find yourself a lot healthier and happier after it.
Simply Yoga
You can also use the Simply Yoga app to start with. The app has 20, 40 and 60 minutes of yoga routine, so you can easily choose which suits you better. It has six levels of yoga routines and each pose are demonstrated by expert instructors. You can download this app to use the first level for free, but if you decide to move ahead you will have to pay and use the full version. It is a great app to start with and you can always opt to move ahead to other levels and benefit from it.
5 Minute Yoga (Android, iOS: Free)
If you are a busy person who likes to keep fit then you can use this 5 minute yoga. It is a great app for those who like to do quick yoga in between their busy schedule. The sessions created in the app are great for beginners, as it gives you clear images and instructions of all the poses. It also has a timer to make sure you do each pose for the correct amount of time and each session takes less than 5 minutes to complete. The 5 minute yoga app is free and can be downloaded on Android and iOS. You can access the premium level for a monthly or annual subscription. You can cancel your subscription anytime you wish.
Why Make Yoga A Part Of Your Daily Life: 5 Health Benefits Of Yoga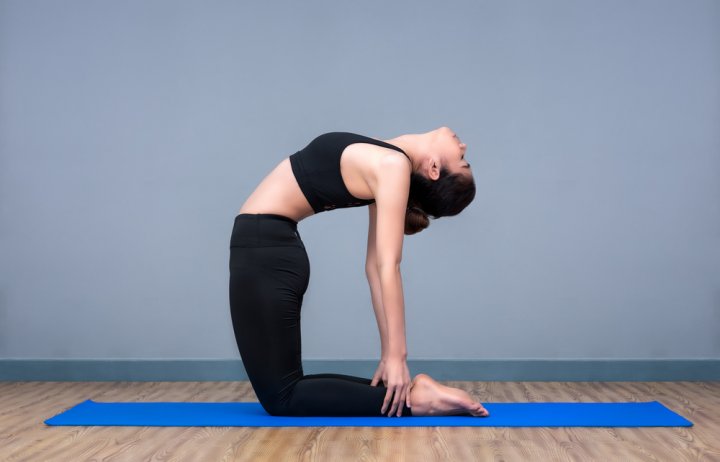 We are all aware of the goodness of yoga. Here is a detailed list of the benefits you can gain from doing yoga regularly.
Yoga improves your flexibility. If you are worried about not being able to touch your toes then don't fret. If you stick to yoga you will be able to do that and much more in a few months. It will help in getting rid of back pains, tight hips and flattening of the lumbar spine, which are mostly connected to tight muscles.
It will help you build muscle strength and relieve you from back pain or pains associated with arthritis.
Yoga is great for relaxation and easing out the stress in your mind and body. It is known to decrease the secretion of cortisol which is the stress hormone, hence makes you feel happy and relaxed after a yoga session.
It also controls your blood pressure and improves your blood circulation and oxygenation.
Yoga also stimulates the detoxification process, which helps with delaying the signs of aging.
5 Things To Consider Before Starting Yoga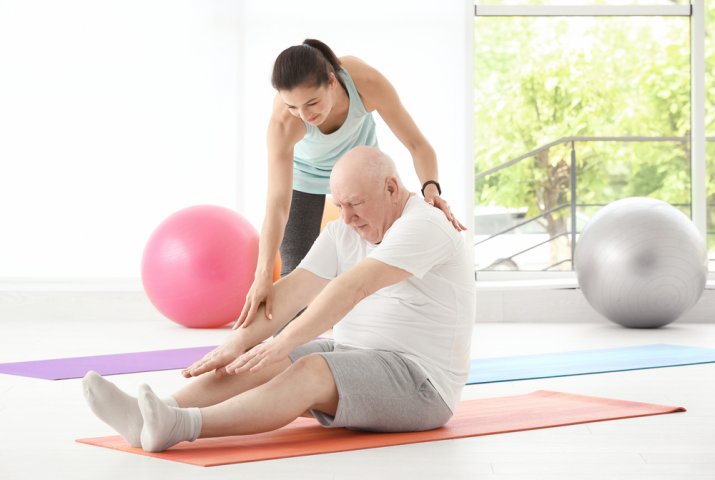 Now, that you have chosen the best app for you and are ready to start with yoga, here are a few things you should know before you get on with it.
Don't forget to wear appropriate clothes and accessories. Fancy clothing is not needed. All you need is a loose and comfortable outfit, which allows free movement. Also get a good yoga mat. You can find various mat in different prices, the best one to buy would be an anti slip mat to prevent any injuries.
Doing yoga does not require you to have an empty stomach, but you should leave a gap of at least two hours before your workout. A full stomach can cause discomfort.
Make sure you are comfortable in doing certain poses. Don't try the hard ones in the beginning. You can use a chair for support if you like. Each pose should be held for about 20 to 30 seconds, but if you feel uncomfortable you should not try it.
Switch off your phone and remove your footwear. Yoga is done bare feet, as you need to connect your body with the ground. You need to completely focus on the poses without any disturbance, therefore it is advised to switch off your phone during your yoga routine and concentrate on yourself.
If you suffer from chronic back or shoulder pain, you should consult a doctor before starting any form of exercise.
From our editorial team
What To Do With A Medical Condition?
If you have any medical condition, like back or knee pain, you must discuss with your physician before starting yoga. Even if you get a go ahead it is essential to determine your limit with every pose. It means that you have to acknowledge the fact that you might not be able to do every pose easily. If any pose puts excessive pressure or makes you feel uncomfortable, it is safer to steer clear of it! If the condition is serious, it might be better to start with a personal coach and continue at home once you are a pro!