Celebrate This Anniversary in a Memorable Way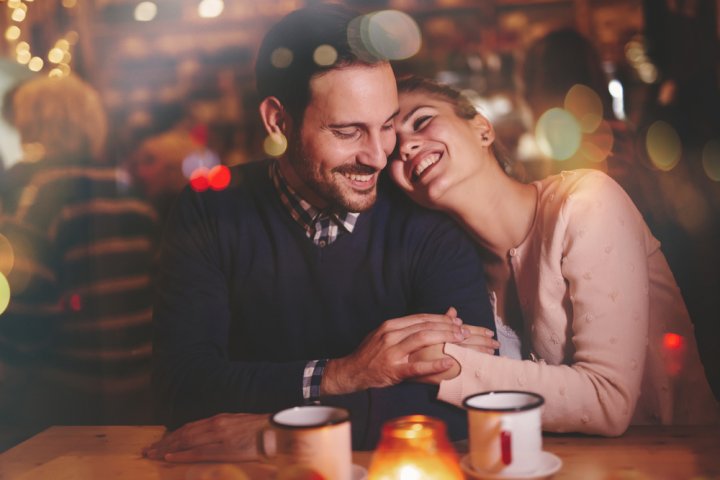 The first year anniversary with your boyfriend is a major milestone in your relationship. It's the day you look back to the day you started dating. In many ways, it helps you go over the relationship and understand your connection. You look back at your first date and what attracted each other; marvel at the times when he went beyond and above to do the things you liked; angry at the times he wouldn't just understand you and stand by his decision; shed a tear for the days he stood by you even though you pushed him away. It's the day you are reminded of everything you hold dear to your heart. Through everything, it's your love that held you together.

It doesn't matter if you have been together for only a year, an anniversary should be celebrated as an important event. You might have celebrated your relationship with love but every anniversary deserve to be celebrated with joy. Up the ante and make this anniversary so memorable that you look back at it with unbridled joy and envy.
4 Ideas to Make This Day Special
It seems like yesterday when you had your first date. But a year has passed and now comes the most important day, the first anniversary with your boyfriend. This anniversary, remind your boyfriend of your love and make him feel loved. No matter how many ways you look to make your anniversary special, it will not be personal until you make it yours and about both of you. Being in a new relationship and planning the first anniversary is quite a daunting task. Anniversaries tend to sneak up on you and it's easy to settle in a rhythm. We are here to help you with an exciting way to celebrate your anniversary.
Go on a Long Hike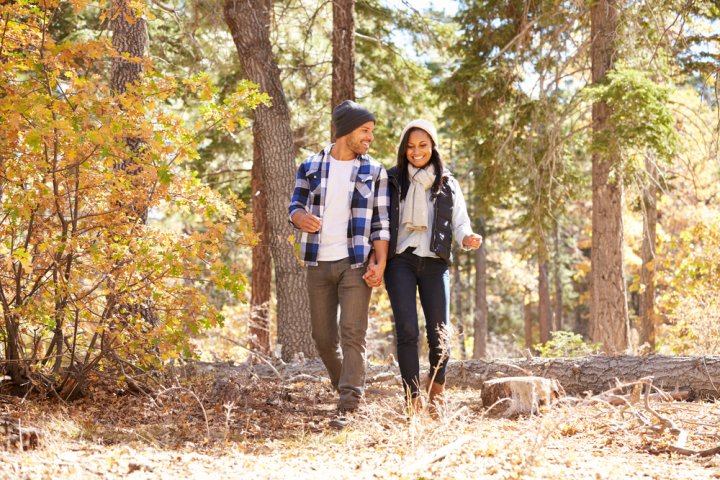 Plan a hike somewhere close by, where you can wind down and spend some precious time together. Look for a natural area near your place somewhere away from the hustle and bustle of the city. Spend time talking and reminiscing about your year together and make plans for the future. Make sure to carry water and stay hydrated.

A Lazy Day at a Hotel Suite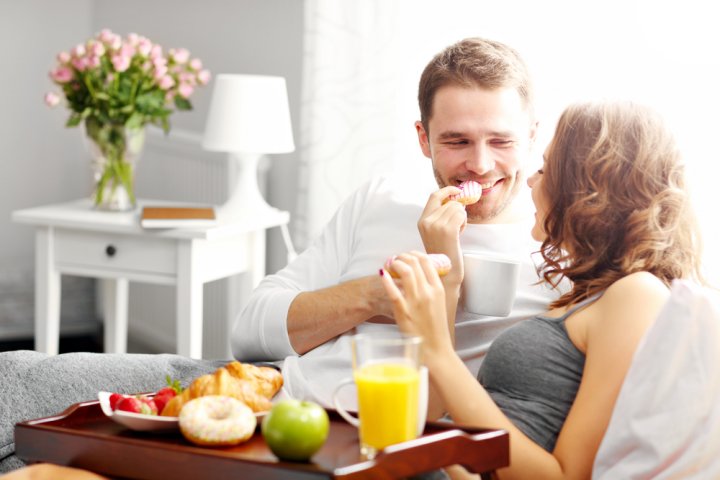 Why not save up and spend a day at a nice hotel suite? Give everything else a rest and focus on yourself and your relationship. Get yourself a massage, order a room service and a bottle of champagne of course. Snuggle in, watch your favourite movies or TV shows and spend some quality together.
A Romantic Candlelight Dinner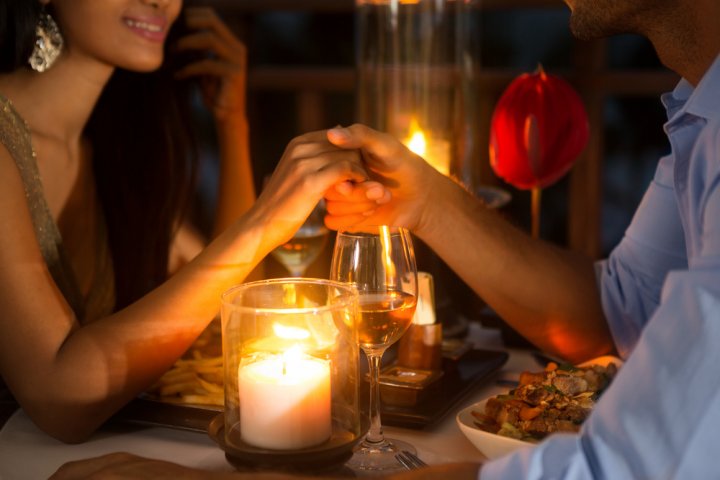 Dinner for two at your favourite restaurant; Can it get more cliched than this? But this tried and tested one will always work. Get your hair and makeup, done at your favourite salon and wear that little black dress hiding at the back of your closet waiting for a perfect moment. Don't forget to get him to wear a tuxedo or at least a black tie. Have a fun and romantic evening at your favourite restaurant. If you get a private table and a candlelight dinner, it might just be perfect.

For the Busy and the Broke One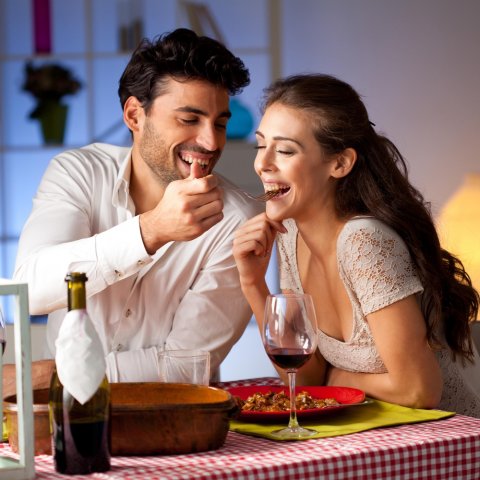 If the lack of finances or time is hindering your plans for your anniversary, we have a killer one for you. Set up a romantic dinner complete with candles, music and dim lights. Choose some of your favourite foods or perhaps replicate the food you ordered on your first date. Let the rest go with the flow. This will end up in one of the most memorable nights of your life.

10 Ideas for Gift for Boyfriend on First Anniversary
Now that you have planned your day to the minute, here's the most important part; getting your significant other something to remind him of your love and all the days have gone by, to remind him of the cherished memories you made together as a couple. Getting a gift for your boyfriend is never easy. An anniversary gift that sets the lead for all the years to come is very difficult indeed. To make things easy for you, we have listed 10 gifts that make your boyfriend go wow!

Sundial
If you are looking for a cool and chic gift for your boyfriend, Sundial is the one. Forget about the out-of-date gifts and invest in a sundial. It would be a very elegant gift and your boyfriend is sure to love it. The sundial is crafted by the experts with high-quality materials like brass and aluminium. The products are also lacquered for added protection. You can place the sundial anywhere. You also have the option of mounting or hanging or even outdoors. This elegant gift can also carry your message for your boyfriend and remind him of your love every time he sees it. This sundial is available on Etsy for Rs.4,126.

Handmade Explosion Box
When it comes to the first anniversary it all right to be cheesy. A gift box with your favourite memories and special love notes is a perfect gift if you are looking for something cheesy. The off-white and the gold embellishment adds a graceful look to the card. The box is decorated with delicate designs without being gaudy. The box opens to spill beautiful quotes of love, message tags and pictures. The gift box is customisable and you can add pictures of the both of you and messages of love. This elegant box with your declarations of love is the perfect first anniversary for your boyfriend. You can find the explosion box for Rs.799 at amazon.in
Sehaz Artworks 'Happy Anniversary' Pasted Wood Photo Album
An album with your most precious memories might be one of the most profound gifts you can ever gift your boyfriend. From the first time you met; to the time you introduced him to your friends, you would have made so many memories. Reminisce every memory with this scrapbook photo album. The scrapbook features a wooden artwork as the cover. The sheets are simply black and the simple style is an apt layout to store all those treasured memories you've created together. You can find the Sehaz Artworks 'Happy Anniversary' Pasted Wood Photo Album at amazon.in for Rs.579.

Wooden Wall Abstract Designer Printed Hard Back Phone Shell Case
If your boyfriend is a social media fiend, he is sure to love this trendy Instagram worthy hard shell case. The case is thin, light and comfortable to carry. At the same time, the hard case protects your phone from drops and scratches. It also comes with screen protection. The shell case is imprinted to look like wooden planks. The special 3D printing technology makes sure that the design doesn't peel off. The case is compatible with an iPhone 5S and available for a nominal rate of Rs.429 at amazon.in
Personalized Champagne Flute
If your night routine involves cuddling with a glass of wine or champagne, this champagne flute is a gift your boyfriend would be thankful for. Revive your love after a long hard day with this elegant, fragile gift. You would definitely muse over your loved up memories over a nightcap letting all the stress flow away. Add a special touch by personalizing the champagne flute according to your specifications. The flute is handmade with high-quality glass with lettering in your choice of colour and font. You can find it at etsy.com for Rs.1,582.
To The Moon and Back Grid Collage iPhone Case
Announce your love to the world with this iPhone Case. The iPhone case itself is super lightweight but still gives adequate protection to your iPhone. Customize it with your favourite moments with your boyfriend along with the phrase "To the moon and back" which really is very fitting. Appropriate cases for available for every model since iPhone 6. You can buy this iPhone case at shutterfly.com for Rs.3,782.
Solid Sterling Silvers Natural Amethyst Gemstone Cufflink
If you are looking to give a gift that is meaningful and practical yet elegant, cufflink is a perfect choice. Cufflinks definitely finish off a formal look and is a wonderful addition to any ensemble. These cufflinks are made of sterling silver and accentuated by an Amethyst gemstone. The formal nature of the cufflink makes it a perfect accessory and displays your man's confidence. You can buy this from Etsy for Rs.4,813.
Pearl Shaving Set
Even though the market is flooded with disposables and electric razors, there's nothing like the feel of a shave with a classic razor. The shaving set by Pearl is a perfect razor for the man who is a traditionalist by heart. The graceful appearance is chrome over the brass frame which gives it the durability. The shaving brush is synthetically made to resemble a badger bristle. The Pearl Shaving set is available at amazon.in for Rs.1,650.

Custom Star Map: Star and Constellation Print
A customised may of the sky commemorating a special moment in your relationship is as romantic as you can get. Every time your boyfriend looks at the picture, he would remember that your love is as vast as the universe. The print is made on a giclee paper, with high-quality inks that don't fade over time. You can order a customised copy for your boyfriend at etsy.com for Rs.5,157.
Pressed Glass Photo Frame
Pictures help to look back on your beloved memories you had with your boyfriend. The slim frame with the antique and rustic fits with the aesthetic of any place you place it in. The frame's make makes it versatile and accommodates many sizes. You can find this at Anthropologie for Rs.1,237.
Coordinate and Plan Your First Anniversary Celebrations
Your first year anniversary with your boyfriend is a landmark occasion to be celebrated. You are paying homage to the successful one-year completion of your loving relationship. When it comes to celebrating your anniversary it really is difficult to find an activity that isn't cliched. But don't ignore the usual tried and tested methods, they always work. If you are open to experimentation, think outside the box and find activities that both of you love and enjoy.

You can either plan a hike in a nearby park or maybe overnight camping if you both are an outdoor person. Or you can plan a celebration in the comfort of your own home with a candle night dinner and some soft jazz. Don't forget to choose some songs to dance to.
Coordinate Your Days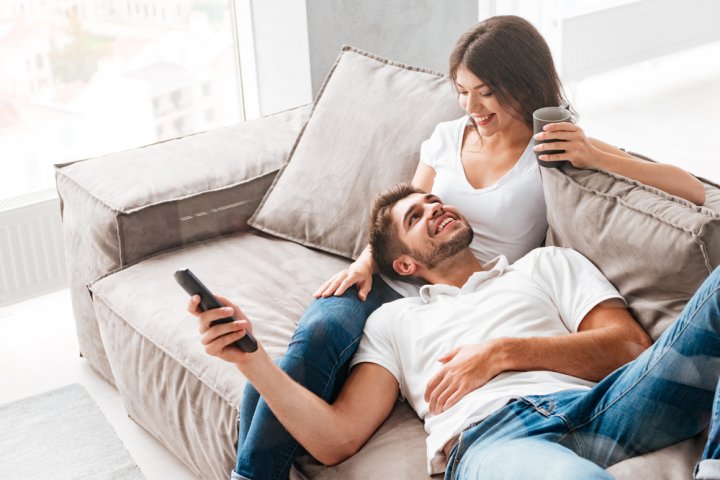 With the hectic lifestyle you and your boyfriend lead, it is very difficult to coordinate and plan your trips. So, whatever you are planning for your anniversary, mark and notify for leaves if needed. Make sure your boyfriend does it too. Most important thing is for you and your boyfriend to be on the same page regarding your anniversary celebration.
Schedule Your Anniversary Celebration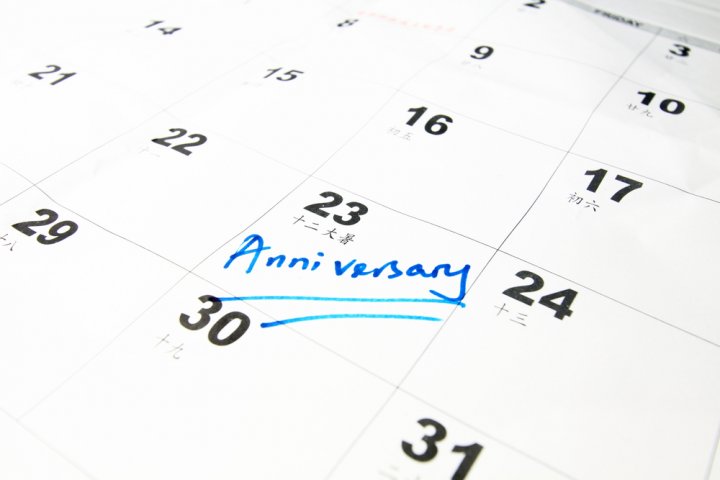 Scheduling your anniversary celebration is as important as planning. It would be a shame if you had made all the plans and your boyfriend couldn't join you. Depending on the day your anniversary falls, you could prepone or postpone the festivities. If your anniversary falls on a weekday, plan so that any hikes or trips falls on the weekend when you both are free from any obligations. But have a celebratory dinner on the day on your anniversary. There's nothing more exciting than celebrating your anniversary on the day itself.
Plan the Day, Not Just the Gift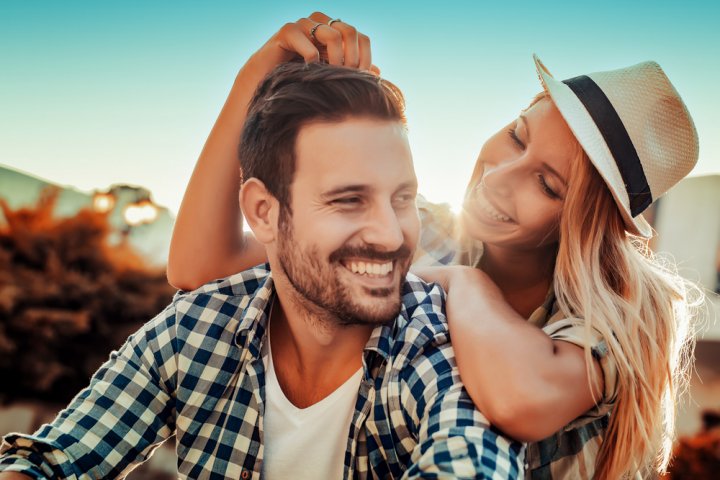 Everyone's idea of celebrating an anniversary varies and you must have made various plans to celebrate your anniversary. Why not start your anniversary with a breakfast in bed? Cook or maybe order all his favourite food with a steaming cup of coffee. Isn't that a beautiful start to a joyous day? Switch off your mobiles and leave the world behind and make sure is about you and yourself.

Plan the day ahead of time and for an added thrill, keep it as a surprise. Rejoice in your love and don't forget to enjoy the day. Forget about all the issues and the problems at work and enjoy the moment together. The most important thing you need to remember is to tell your boyfriend "I Love You". And don't forget to give him your gift.
From our editorial team
Spend Quality Time Together
The perfect gift, the candlelight dinner and a great anniversary celebration are all secondary to the moments spent with your boyfriend. These are just a means to spend quality time with him looking back at the journey you've taken together, and planning for what lies ahead. If, for whatever reason, your gift and plans aren't working out the way you wanted them to be, try to fix the situation as best as you can; but it's equally important to know when to let it go and focus on what matters.