Tips for Meditation for Beginners
Why Do You Need Meditation?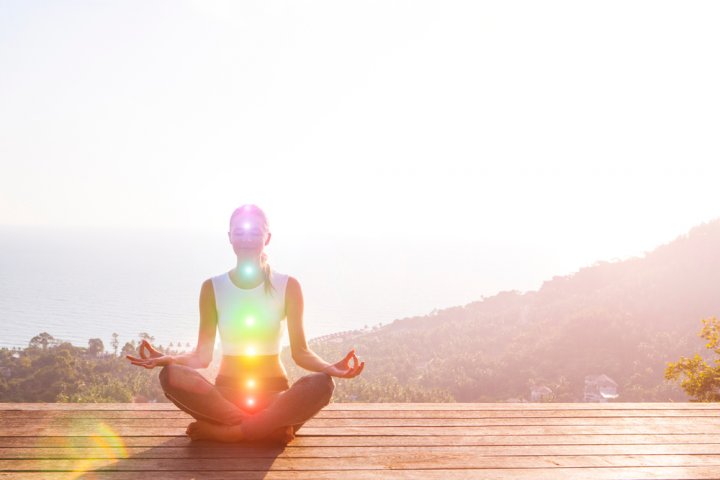 As a mind and body practice that has been around for centuries, Meditation not only instills calm and induces physical relaxation, improves your psychological balance, helps you cope with illnesses but also enhances your overall well-being. Meditation helps reduce stress and alleviate anxiety, which automatically leads to several healthy changes.

Further, meditation enables you to have a deeper understanding and connect with your inner self and help you identify your life's purpose. From tapping into your subconscious mind, rejuvenating and recharging your mind and body to relieving you of all kinds of negativity, meditation makes your brain age slower, increases the amount of grey matter, and easier to focus and be in the moment.
Setting Time Aside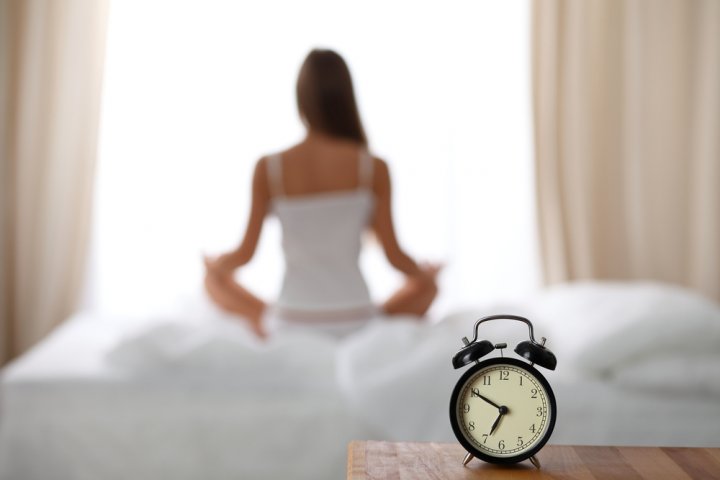 Whether you're an absolute beginner or experienced in meditation, if you find it challenging to maintain a regular schedule to mindful moments for yourself, don't fret, for it's completely normal! The mind often resists being tamed by challenging you with all sorts of excuses and obstacles. Practicing meditation requires commitment, discipline, and perseverance. Rather than pressurizing yourself (which is what you are looking to escape in the first place), go easy on yourself and just keep encouraging yourself to get going. With simple techniques, you can ensure a regular meditation session. For instance, set the alarm for your meditation on your phone calendar, start in the morning when you're fresh, and start small with one conscious breath at a time.
Practicing Meditation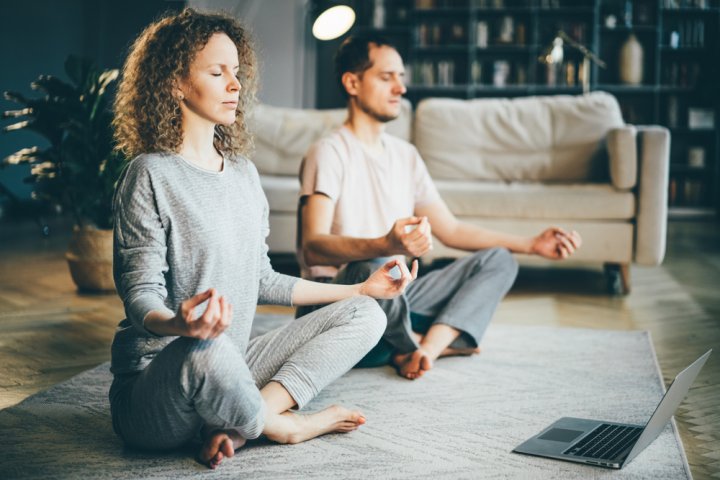 Meditation isn't a quick fix to your life's problems! It takes efforts and time to reap any benefits. So, go into the process of meditation with zero expectations and approach it as an opportunity to know yourself, your mind, and your body better. Besides, being in the moment and all, your immediate surroundings significantly impact your practice. Creating a meditation space and keeping it clean/uncluttered will make it sacred and significant. Choose a space that allows you to be more comfortable and easily transcend into deep relaxation. Add plants, set up in a cool spot by the window, and keep your space phone-free.

It is normal to fidget and get restless during meditation; if you're uncomfortable or in pain, adjust yourself. But don't allow your adjustment to become a distraction itself! Remember that meditation's all about learning to be kind to yourself, no matter what experiences have been or will be. So you will have days which will feel easier than other days, but it is not always going to be perfect, as meditation is always work-in-progress.
Best Free Meditation Apps That Will Enhance Your Practice
Ten Percent Happier - Meditation & Sleep
For most of us, taking time out, especially to meditate, may seem just a bit too much! But when you're dealing with moments in a day when you can't seem to focus thanks to overwhelming situations and utter chaos, it's quite possible that you may already be meditating!

10% HAPPIER is an app that has transformed the 'I suck at meditation' phrase and come out with 'meditation for the restless skeptic'. A branch of New York Times bestseller by the same name, 10% HAPPIER's basic version is free. Its premium version gives you access to over 500 guided meditation videos.

It connects the user with experts directly to ease into the very basics of meditation, and be personally available to answer any queries. Free to begin with, you can choose to upgrade to premium later.
Insight Timer
The Insight Timer is absolutely free to all its users. It continues to retain a near-perfect 5-star rating with over 200,000 reviews on Apple's store. With over 30,000 pre-recorded guided meditation sessions that allow users to refine, based on the duration they'd like to practice, the app comes with an in-app progress tracker that enables the users to record their progress. Users can also earn badges for the time they spend meditating. The meditations in the Insight Timer App have been led by well-known sages and mind experts. With optional in-app premium purchases for certain features, Insight Timer is free of cost and can be downloaded from Google Play Store or the Apple App Store.
The Mindfulness App
Be it an absolute beginner or an expert, there are plenty of options available for everyone with the Mindfulness App. While an introduction to mindfulness and 5-day guided practice helps the user get started, other timed guided/silent meditations ranging from 3-30 minutes allow one to find meditations to suit their particular lifestyle.

The Mindfulness App also includes customized meditation options, reminders to keep you aware through the day, and records your practice schedule in your meditation journal. The Mindfulness App has an optional in-app subscription free of cost, which unlocks courses on developing concentration. It comes with easy to follow and simple meditation practices from experts who are renowned in this field.
Relax Now
The simple and to-the-point RELAX NOW is what it sounds like – a quick tool to help your mind, body, and soul relax. With recordings devised by certified hypnotherapist David Ridgeway D. Hypn., M.N.C.H., eight different videos have been crafted to provide immediate relief and other recordings with multiple endings either designed to energize or calm the user.

There is a provision for adding customized background music for a meditation session as well. RELAX NOW app is free of cost and available on the Apple App Store. Its meditations are driven by the binaural beat technology to enable a deeper state of relaxation and include a 50-tips e-book and a bonus collection of relaxing sounds and music.
Headspace: Meditation & Sleep
A popular option for those who're trying to work their concentration skills and looking for relief from stresses of life as and when they appear, HEADSPACE is filled with enough illustrations that can help users throughout their meditation session with a variety of guided practices. It is also good for children. With a blend of calm, wellness, and balance, HEADSPACE offers guided meditations and mindfulness techniques for daytime use or just before bed for sleep. Its nighttime meditations include storytelling sleep casts, music, and natural soundscapes. The app enables personalized plans based on the users' information to help them learn the essentials of meditation and progress from there.
Calm - Meditate, Sleep, Relax
CALM is an award-winning meditation app that includes a variety of breathing techniques and calming exercises to help its users relax with a kids section and children in the age group of 3-17 years. The sleep stories section featured in it offers a great mix of voiced talent that can put you to sleep in a jiffy. For a conscious experience, users can access the app straight from their Apple Watch and access new breathing techniques, walking meditations, and calming sessions.

Having been downloaded over 50 million times and with a 4.8-star rating, CALM is renowned for its relaxed approach that empowers its users to ease the meditation process. From a range of programs aimed at specific areas of concern like anxiety, insomnia, or stress, there are other techniques included in as well that help a user complete a daily guided activity.
Sattva - Meditation App
Inspired by Vedic principles of meditation, the SATTVA app features chants, mantras, and meditations delivered by Sanskrit Scholars with a mix of simple, authentic, and deep meditations that begin at 6 minutes in length and allow the users to extend their sessions slowly. One can track their progress with the meditation journal and also browse thought collections, playlists that have been designed to inspire sessions. One of the most comprehensive meditation apps, SATTVA has expert guided meditations and trophies that are mental high-5s and progress trackers, tapping into the user's physical health, equipped with a heart monitor, and a mood tracker.
MyLife Meditation
Rated 5 stars both on Android and iPhone app stores, MyLife Meditation App, comes free of cost with a choice of some in-app purchases. This meditation app recommends meditations based on a user's emotions and then work on taming their anxiety, breathe consciously, sleep better, and reduce stress. It offers a variety of short guided meditations, yoga videos, and acupressure recordings as well. MyLife Meditation can also track the users' mood and overall progress with a daily tracking mechanism built-in. An award-winning app, MyLife Meditation, includes morning meditations, managing depression meditations, mindfulness techniques for teens, meditation for commuting, meditations for kids, and more!
Breethe
BREETHE is a free meditation app with optional in-app purchases. It helps users de-stress and sleep better with a range of 5-minute meditations with a personal mindfulness coach. It's guided meditation series, expert classes, and inspiring talks from mindfulness coach Lynne Goldberg can help one navigate better through life's upheavals and enjoy a more peaceful state of being.

Featuring music playlists for better sleep, nature sounds, and bedtime readings, the app aims to help users enjoy a restful sleep. BREETHE has over 1000 tracks in reducing stress and anxiety, dealing with insomnia, weight loss, improving relationships, enhancing overall well-being and health, and more.
Inscape
Rated five stars on the Apple app store, INSCAPE is free with optional in-app purchases and is a multi-faceted meditation app. With features designed to address a wide range of emotions that warrant getting away for just a few minutes if not more and take charge of your mood, INSCAPE is actually a meditation studio in New York that has soundscapes smells designed to drive its members to tranquility instantly.

Inspired by the studio, the INSCAPE app aims to have the same effect virtually with various guided meditations, custom sleep sessions, stress reducers, etc. Its unique playlists have been categorized by life's moments, including overcoming fears, relationship woes, students' chills, and more soothing soundtracks.
Bonus Tips: Quick Mini-Meditations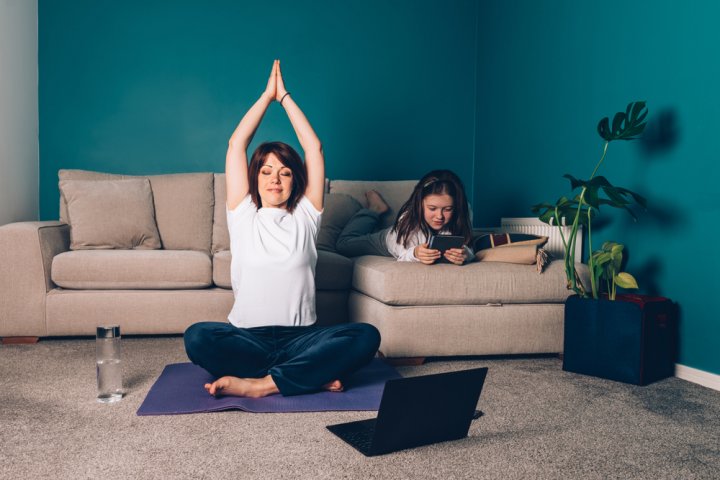 Meditation can be practiced differently each time. Depending on an Individual's life situation, lifestyle, and preference, there's a variety of meditation techniques that can help you attain relaxation, peace, and tranquility. Here are some quick and easy meditations that won't take long to practice and enjoy.
Stress Response – Is your mind racing or your heart rate elevated, are you gritting your teeth? Use your stress as a cue to put these actions into effect. Notice your stress triggers, and once you've identified it, you'll be better positioned to handle it.


Deep Breaths – Whether you're on your work desk, at a family dinner, in a queue, or your car, one deep breath is all it takes to let your body know that you're not in a fight-or-flight mode and working towards the 'rest and restore' mode. Breathing consciously, one breath at a time, can reduce your anxiety, slow down your heart rate, and lower your blood pressure.


Emotional Freedom – Identify and reframe your emotions verbally. When you label your emotions, it has an instant calming effect—putting words to feelings shifts your brain activity from being emotional to thinking. SAD, DISRESPECTED, or FURIOUS, whatever the emotion be, you'll feel immediate relief when you put it into words in your mind or out loud.


Open Your Eyes – It furthers the concept of wakefulness! In a mini-meditation, you're not looking to go to sleep or head for a special state of consciousness. You're meditating to open to life, so keeping your eyes open will further this intent and stay present at the moment.


Mindful Activity – Choose one activity with focused attention, be it walking out in a garden, talking to a friend, taking a shower, or sitting in silence, when you sit with deliberate intent to focus on something, even a 30-second activity can work wonders!


Self Compassion – You often berate yourself knowingly or unknowingly, when your mind conjures up visuals in your mind that make you upset or anxious. Switch these visuals with reassuring words instead. A little self-compassion will go a long way to calm your restless spirit. Look for one line self-assuring affirmations as switch words.
From our editorial team
Fixing a Time is Crucial for Staying Consistent!
Often when we have to start with something new such as a new hobby, we lose interest in most things after a certain cool down when the hype dies down. However, if you've decided to discover your inner self through meditation, you obviously wouldn't want that to happen to yourself; hence, this is probably the best advice anyone can give when it comes to meditation, i.e., to fix a schedule and be consistent with your meditation.