How the Term 'Hill Stations' Was First Coined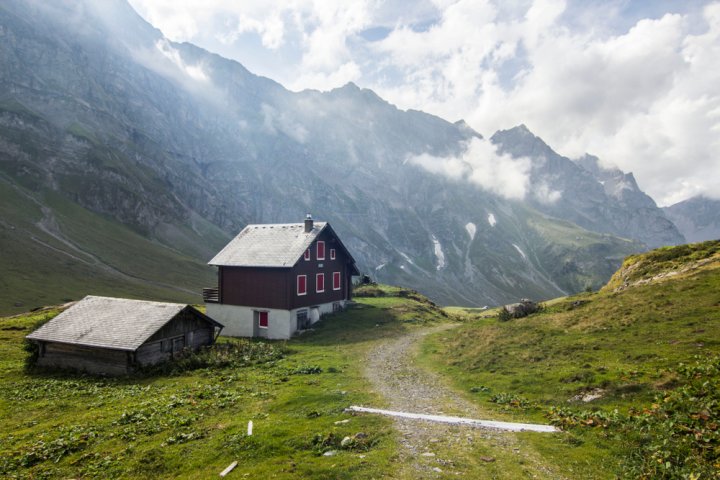 We often hear the term "hill stations" thrown about in the air at random without knowing much about what it actually means. The term is articulated when deciding on places to visit for a vacation or, as is the case here, while writing about them.

So what does it mean? Where did it originate? Who coined it?

Well, hill stations are an exclusively colonial invention. The European colonisers of Africa, South Asia and the Middle East found the temperatures of these colonies unbearable, especially during the summers. So, they started establishing small towns in the higher and cooler parts of the colonies to escape the tropical heat.

That is the reason every hill station in India has colonial characteristics in architecture and history. To explain in simple terms, hill stations were the summer destinations for the European colonisers. Whenever their empire's capitals in the colonies became unbearably hot, they shifted shop to the nearest hill stations.
4 Reasons Hill Stations are the Best Spots for a Retreat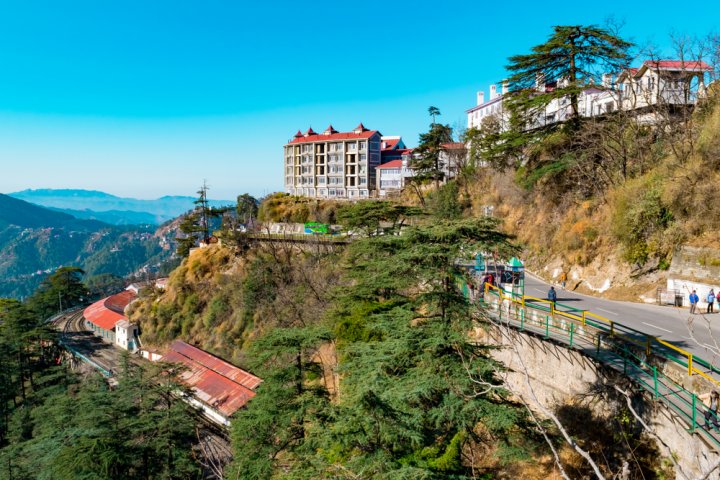 There is no lack of vacation spots in this country. You can choose among a myriad of options ranging from beaches to the mountains to historical places to remote hamlets. But you have to agree that hill stations have an edge over all the other places to visit. Why do you ask? It is because hill stations in India are a homogeneous amalgamation of great climate, picturesque landscapes and wonderful cultures and traditions. There is also an element of adventure there, what with the mysterious allure of the mountains and the availability of many adventure sports.
Less Crowd and Pollution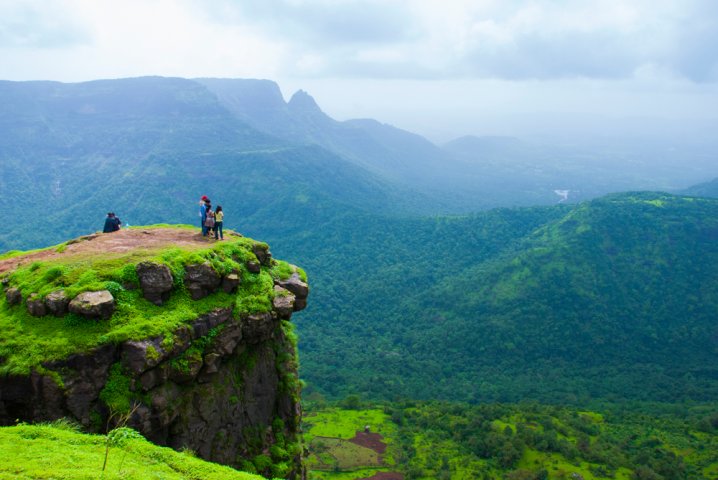 Hill stations in India are sparsely populated and thus have low pollution. The climate of the hill stations is not conducive to large scale farming and the difficult terrain makes them an unpopular place for mass settlement. The plus point of this is that hill stations are not congested and have very low pollution levels. City dwelling people will find the clean and fresh air of the mountains a gift of heaven. Such an ambience is not only salubrious to your body but also your soul. You tend to feel less stressed in such an environment.
Adventure Sports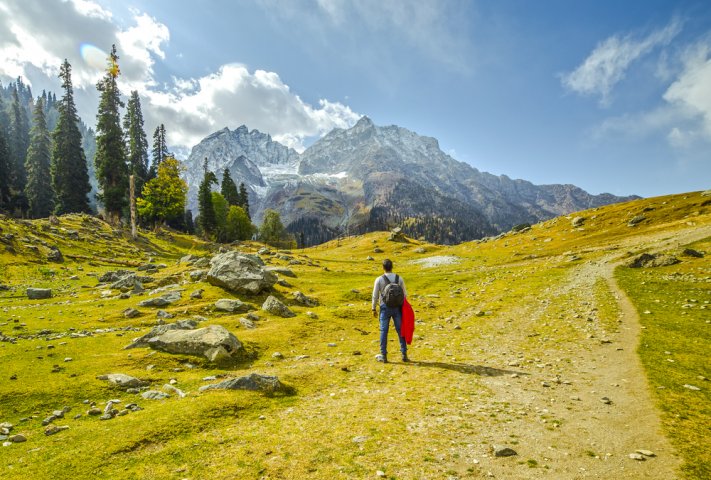 The geography of the hill stations provides wonderful opportunity for adventure sports. The lofty and craggy mountains have numerous trekking trails which are a haven for trekkers. This is true especially in the hill stations on the Himalayan range. You do not have to be an expert in trekking to enjoy these trails as some of these trails are meant especially for amateur or intermediate level trekkers. Thus, anybody can experience trekking, should they wish to. There is also rafting. The fast flowing and often aggressive rivers in the mountainous areas are ideal for it. You can try your hand on it and find out whether you have what it takes to challenge the forces of nature. Then there is rock climbing, a method to feel the rigours of mountaineers in your muscles and bones. Then we have the adrenaline sports like bungee jumping, paragliding, etc. Mountain biking is also gradually becoming popular in the hill stations of India.
Unparalleled Scenic Beauty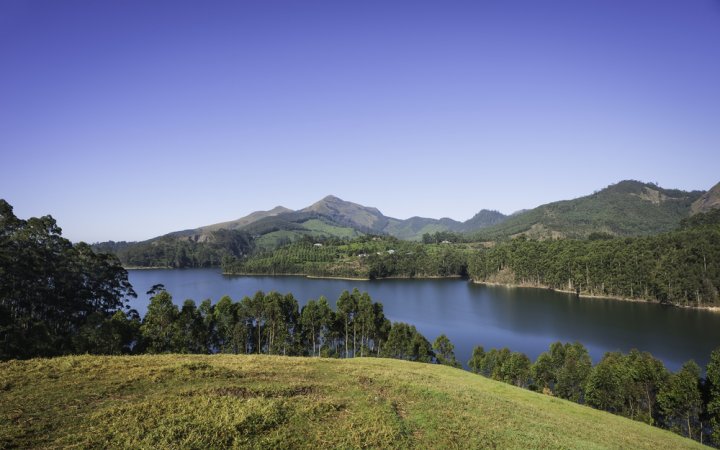 Hill stations are known for their beautiful and breathtaking landscapes. In fact, the picturesque views are the second most important reason why tourists flock to these hill stations in large numbers, the first being the cool climate. Be it the lush green mountain slopes, sprawling tea estates and orchards, flower gardens, the tall snow-covered peaks peeking from the clouds, the waterfalls, the crystal clear water of the streams, hill stations are breathtakingly beautiful from all angles. There are certain scenic spots in every hill station that aim to give the complete essence of the beauty of its landscape but the truth about hill stations are that every inch of them are beautiful. You can even safely skip these mandated scenic spots and go out on a self-guided tour and still you wouldn't miss much of the ethereal beauty.
Exposure to Unique Cultures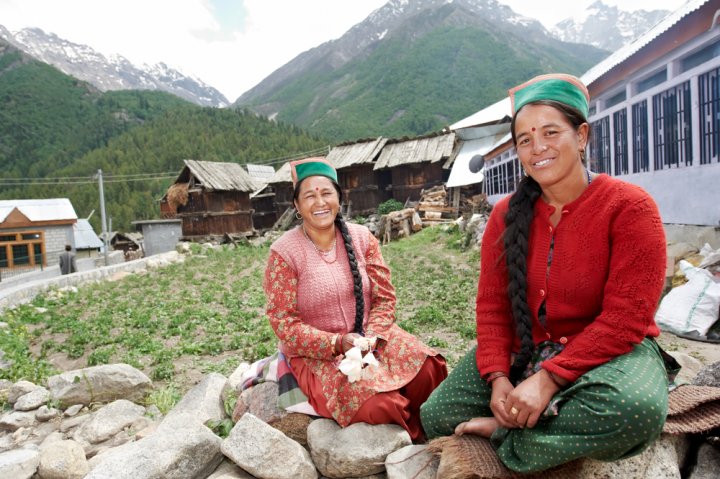 Hill stations in India have been home to many tribes and ethnic communities for centuries. Some of these tribes and communities are unheard of in the mainstream dialogue. This is not surprising as India is a land of many cultures and it is not possible to know about all of them. But there is a brighter side to this ignorance. It makes your trip to the native lands of these tribes and communities all the more interesting. You would come in contact with cultures and traditions so different from your own. There is absolutely no chance of getting bored!
10 Best Hill Stations of India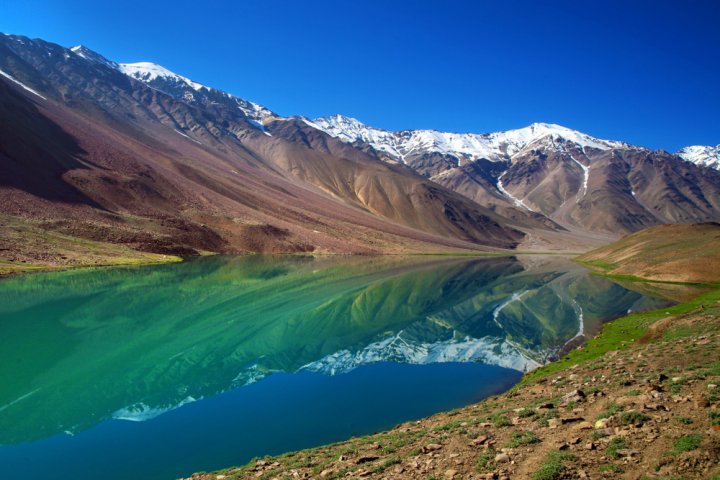 India is a hot country. Yes, people can argue that you cannot generalise the climate of a country that has such a varied geography but the places with hot climates in India are way more than places with cooler temperatures. On top of it, global warming and climate deterioration has caused some places to have almost unbearable temperatures.

How many times have you yearned for a cool breeze, some fog and mist, tranquillity, as you are making your way through the chaotic traffic and crowd to your office on a hot summer day? You desperately wish to feel a chill in the air as you are getting drenched in sweat. These are times when hill stations provide the much required respite.

Hill stations have a cool climate and record low temperatures throughout the year. A week or even a weekend there would do anybody a lot of good. There are many hill stations in India and we must be all thankful for it. Follow this BP Guide to choose the best hill station for your next vacation.
Srinagar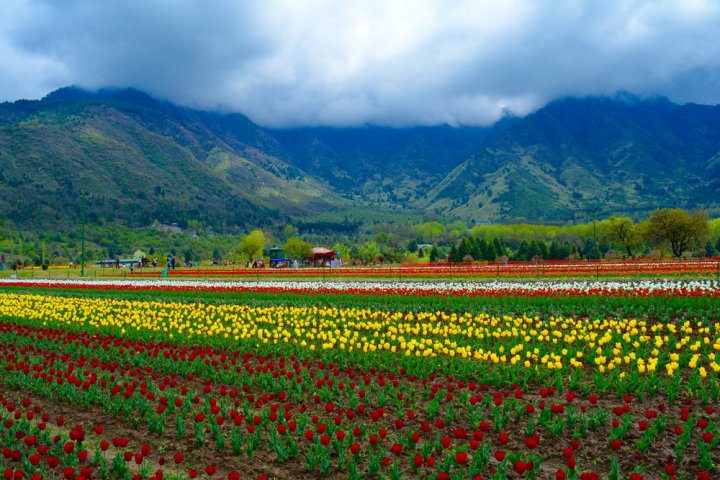 You cannot talk about the best hill stations in India and exclude the "paradise on Earth". Srinagar is like a painting, such is the natural beauty of the place. It is an amalgamation of vibrant colours, breathtaking mountain views and a cool climate. The gorgeous natural beauty of Srinagar is next to no other in India and tourists flock to the capital of Jammu and Kashmir round the year. It is situated next to the Jhelum river. Popular tourist spots in Srinagar are the iconic Dal Lake, Mughal Gardens and Nishat Bagh.
Nainital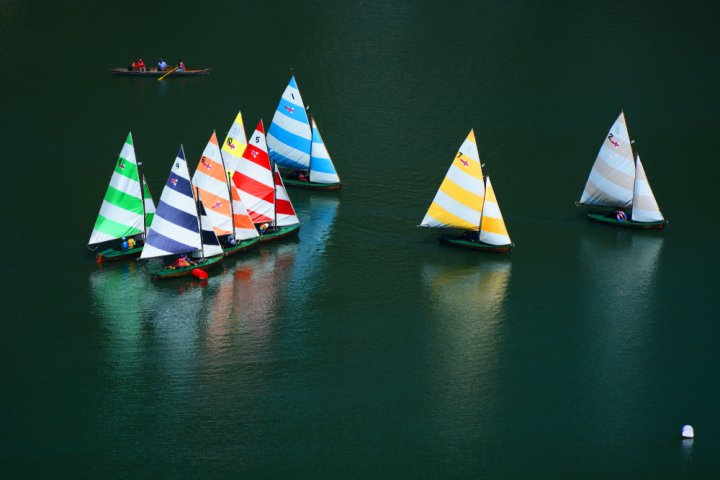 Nainital is a quaint city that cropped up around a lake called "Naini" amidst the Kumaon Hills in Uttarakhand. It is famous for the number of lakes in the area and is popularly known as the city of lakes. It is located 1,938 metres above sea level and is blessed with a climate that remains pleasant all year round. Pristine natural beauty, the tranquil lakes and snow-capped mountains make Nainital one of the most beautiful destinations of travellers. Popular sites to visit are the Eco-Cave Gardens, Naini Lake and Naina Devi Temple.
Ooty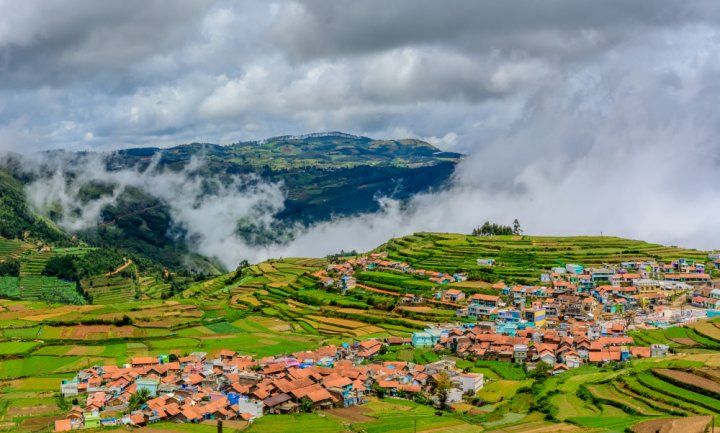 Udagamandalam or Ooty is situated on the Nilgiri Hills at an altitude of 2,240 metres above sea level. Known as the "Queen of the Blue Mountains", Ooty has a pleasant climate throughout the year and thus is a favourable destination for a tour in any season. The characteristics of Ooty include exceptional beauty that is enveloped in striking mysticism. This tranquil and remote setting is perfect for a relaxing getaway. Some popular tourist spots in Ooty are Ooty Rose Garden and Ooty Lake. You can also take a train ride on the Nilgiri Mountain Railway.
Darjeeling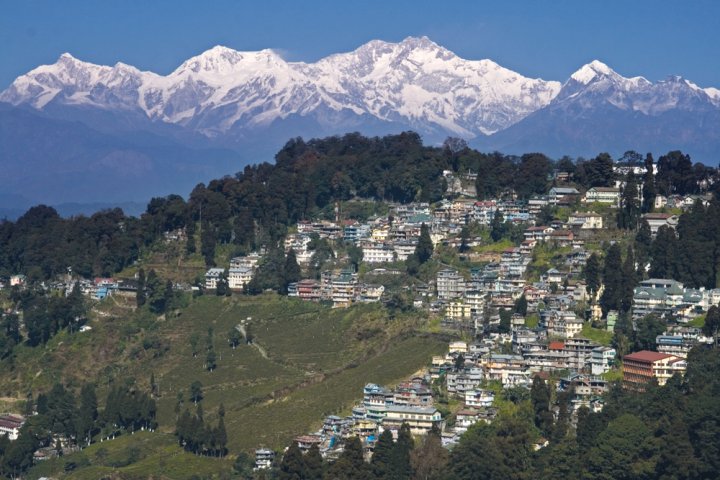 This hill station can boast of picturesque locales, lush green environment, hill sides decked with luxurious tea plantations and a slice of colonial history. Sitting atop a steep ridge 2,050 metres above sea level, Darjeeling hill station was once the summer capital of the British colonial empire in India. Thus, you can get to see buildings professing colonial architecture throughout the hill station. Besides, Darjeeling is home to many mountain tribes who had settled there thousands of years ago. Monasteries having a mysterious allure, the prevalent culture of Darjeeling is a proof of that. Despite once being such an important commercial and political centre, Darjeeling is surprisingly remote and not at all congested. Surrounded by a picturesque landscape comprising of the Kanchenjunga range, this hill station in eastern India is a must-visit place. Visit Batasia Loop, Tiger Hill and the Mall to get the true essence of Darjeeling. You can also ride a steam engine run train on your way to Darjeeling from Siliguri.
Shillong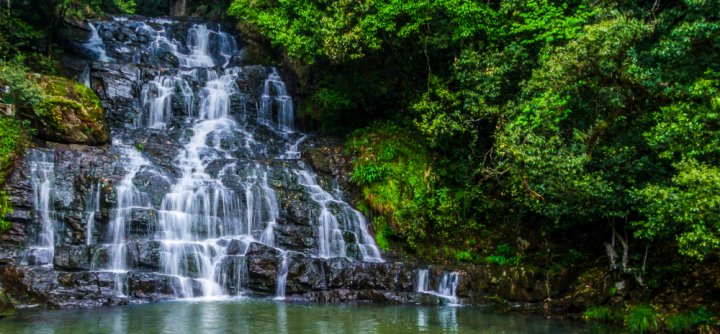 The name Shillong is derived from "Lei Shyllong", a deity whose idol is worshipped at Shillong Peak. Shillong is the capital city of Meghalaya and is situated 1,496 metres above sea level. The landscape of Shillong is embellished with an abundance of pine trees, a rarity in India. On top of it, the place has a soothing climate with gentle cool winds and sporadic light drizzles. The other aspect of this hill station is that it is famous for its picturesque, lush green surroundings and local traditions. A visit to Shillong is like being a part of an exciting North-East Indian folk tale. Some of the must-visit places in Shillong are Umiam lake, Elephant Falls and Mawlyngong.
Gangtok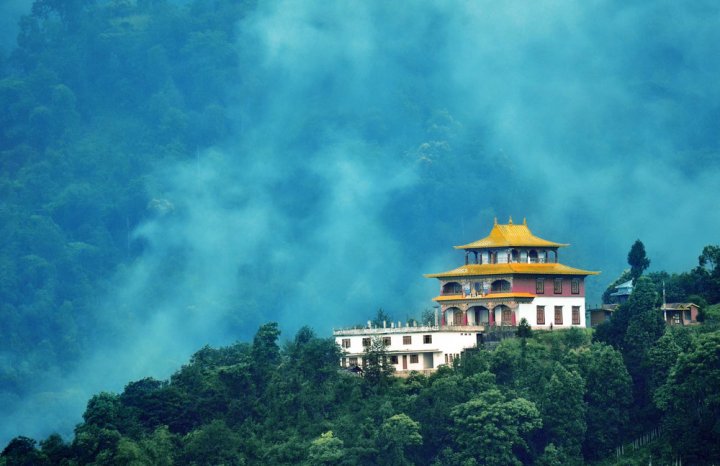 The capital city of the state of Sikkim is a boisterous centre surrounded by one of the most beautiful landscapes in the world. The city is perpetually covered in clouds that adds to the allure of the place and the distant snow peaked mountains peeking at you from within the clouds is a sublime view. Besides unparalleled natural beauty, Sikkim is also a haven for trekkers and lovers of other adventure sports. Many trekking routes have their bases in Sikkim. Other sports like rock climbing, rafting, etc. are also available. Some of the key places to visit in Sikkim are Rumtek Monastery and Nathula Pass.
Mussoorie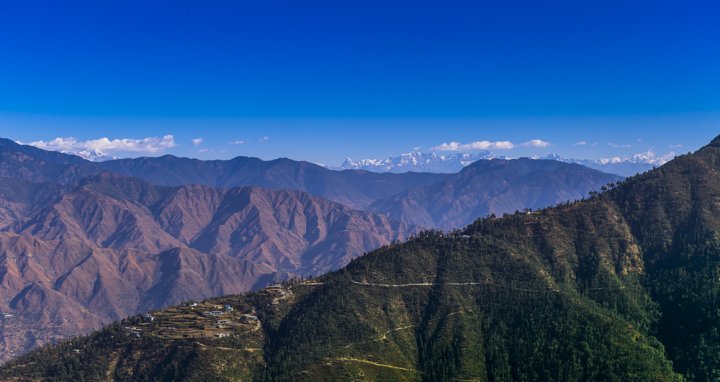 Mussoorie is situated at the base of the Garhwal Himalayan ranges at a height of 1,880 metres above sea level. If your idea of a holiday is relaxing in a place of virgin, untouched nature, pristine beauty and tranquil hills, then look no further than Mussoorie. Nature in this hill station is a sight for sore eyes, what with lush green hills enveloped by the snow peaked mountains of the Himalayas. The climate stays cool and pleasant throughout the year and thus is perfect for a visit anytime you find yourself in position for a vacation. Mussoorie also happens to be one of the most popular honeymoon spots in India. Some famous spots in Mussoorie are Kempty Falls, Lake Mist and Lal Tibba.
Almora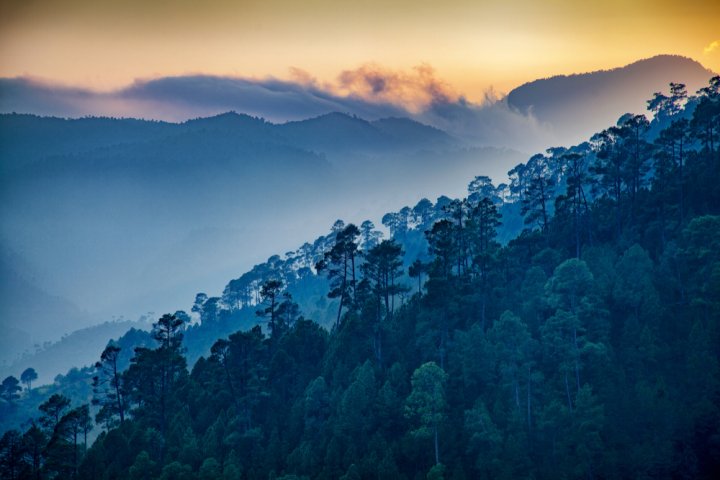 Not many can resist the allure of the mountain wilderness. The cool climate, the silence, the sounds of the forest, the feeling of apprehension and being transported to another world is like giving your senses a relaxing massage. Almora, a small town in the Himalayan wilderness is the right place to get all the above experiences. The town is sprawled in such a way that it replicates the shape of a horse shoe. It is an idyllic setting that has the remnants of colonial heritage. Popular sites to visit in Almora are Zero Point, Katarmal Sun Temple and Jageshwar.
McLeod Ganj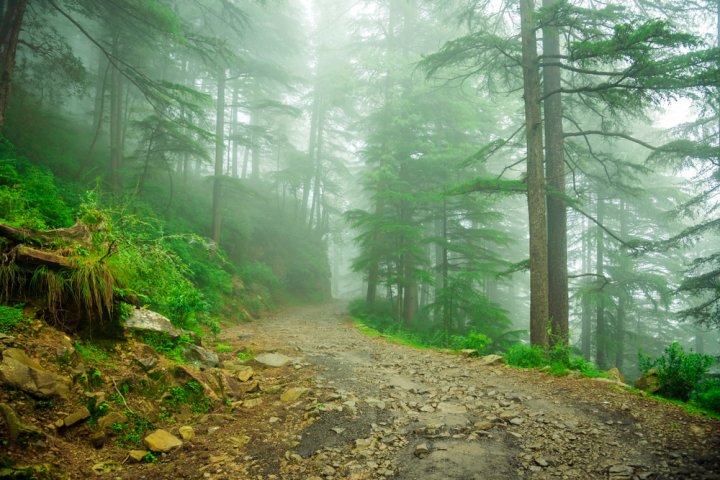 McLeod Ganj is a reclusive spot near Dharamsala. The unique characteristic of the place is its culture which is a blend of Tibetan culture and British colonial influence. The remoteness of the place has enabled it to maintain most of the aura and ambience of the colonial period. Buildings of colonial architecture are fairly common in this hill station and the surreal beauty of the Tibetan monasteries create a novel landscape. It is a popular spot for trekkers as there are many trekking trails around McLeod Ganj. Popular tourist spots in the hill station are Namgyal Monastery, Bhagsu Falls and Tsuglagkhang Complex.
Munnar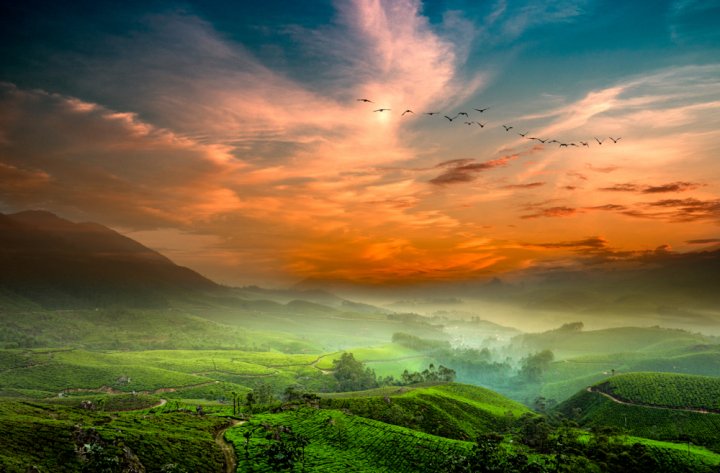 Munnar is an idyllic hill station situated on the Western Ghats in the state of Kerala. Its lush green surroundings, sprawling tea estates and craggy hills make it one of the best weekend tourist spots of the country. It is also home to some of the largest tea estates in the world and is an important commercial centre for tea in the country. Besides sublime nature, Munnar has many protected sites that preserve many native endangered species like the Neelakurinji and Nilgiri Thar. You can witness these while on a tour there. Important places to visit in Munnar are Pothamedu Viewpoint, Atukkad Falls and Echo Point.
From our editorial team
Soothe Your Nerves and Relax in India's Hill Stations
There are many hill stations in India. This BP Guide has only touched upon the most popular, accessible and mesmerising hill stations for you. Whichever hill station you choose to visit in your next holiday it is surely going to soothe your nerves and calm your mind, body and soul like no other excursion.