Summers in India : A Time to Explore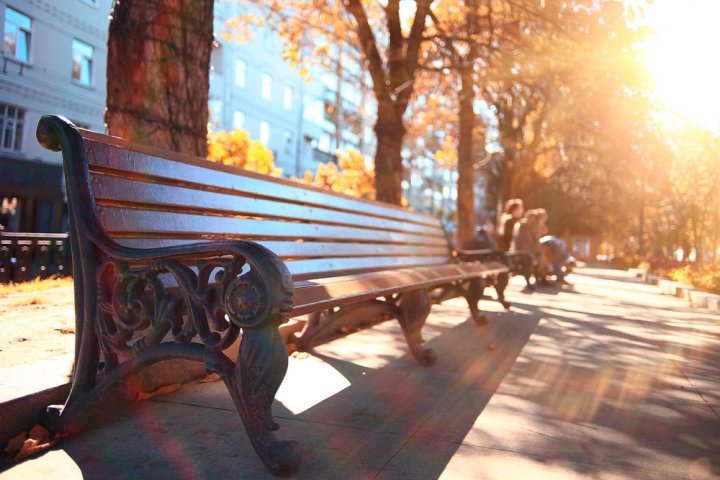 People of most cities in India suffer from the scorching heat of summer from April – June, every year. While in the western and southern regions, April is the hottest month whereas May is the hottest in the northern areas. To escape this pre-monsoon misery, the crowd often travels to the hills and the mountains to enjoy some respite from the rising temperatures. We have some of the most amazing destinations in our bucket where you can head to make memories with your family and friends this summer.
Best Places to Visit in India During Summers
As there are numerous places you can visit, we have handpicked a few amazing touristy areas with great reviews from previous travellers.
Shimla - The Dream of Urban Summers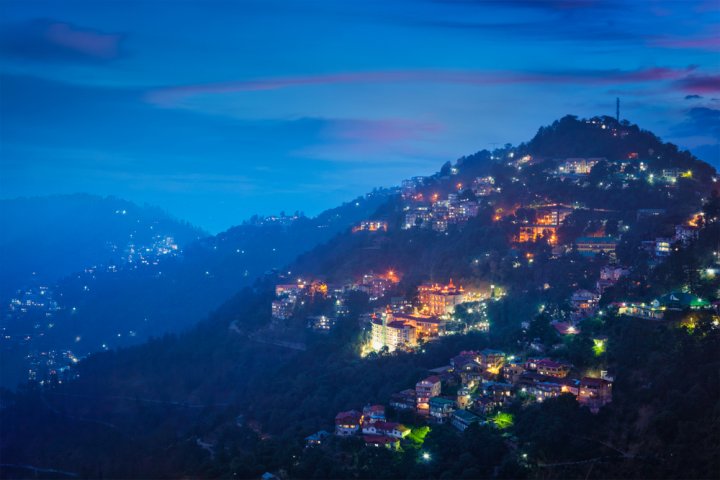 Located in the Northern part of India, the capital of Himachal Pradesh is a beautiful hilly area in the foothills of Himalayas. This popular holiday destination is visited by a large number of domestic and international tourists every year. Summer is the peak season to visit Shimla. The weather around this time is quite pleasant, and the temperature being perfect for indulging in adventure sports. The tall pine trees and the snow-capped mountains make every tourist fall in love with the natural beauty. We suggest you take a minimum of 4-5 day trip to visit all the essential sites.

You should start with the Christ Church as it's the star attraction of the city. Built back in 1884, this place has beautiful architecture, and it also served the large Anglican British community when Shimla was under the British Rule. Other sites you should keep in itinerary include the State Museum and the Gaiety Cultural Complex. For people with families, we suggest visiting the Bhimakali Temple which is one of the 51 Shakti Peethas, and the Sankat Mochan Temple.

For the adventure enthusiasts, there is advanced level training to go for adventure sports in Shimla. Some of the popular mountaineering sports available here are skiing, ice skating, and paragliding. For your knowledge, Shimla owns the largest ice skating rinks in the country, so if you are a lover of this sport, it definitely deserves your attention. Do take a stroll around the famous mall road to eat, and shop from some classy shops and don't forget to participate in the summer festivities around the city!
Kashmir - Paradise on Earth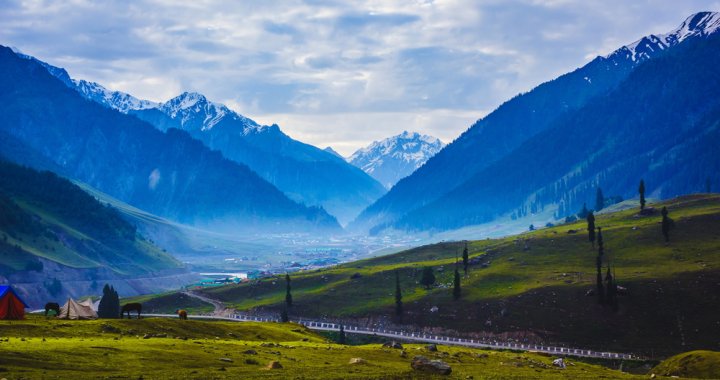 Bounded by the Pir-Panjal range on one's side and the Himalayan ranges on the other, Kashmir's beauty is no less than heaven on earth. It's surrounded by beautiful chinar trees and silver lakes with icy mountains. Considered one of the leading travel destinations of India, this place was claimed as Paradise on Earth by the famous emperor Jehangir.

The most famous tourist places to visit in Kashmir are Srinagar, Mughal Gardens, Pahalgam, Gulmarg, and Sonmarg. Gulmarg's breathtaking beauty located amidst dense forests and the highlands, which are also famous for golfing. Gulmarg is a treat to the eyes with its spread of vibrant flowers against snow-capped mountains as backgrounds. This region of Kashmir is also known as the adventurer's paradise because of its vast options of skiing in the snow.

On the other hand, Sonmarg also known as the meadow of Gold, shows more facets of Kashmir at an altitude of 2,730 meters. The excellent views and the undulated trekking routes would only make you appreciate its beauty even more. In Srinagar, some of the things you can enjoy include trekking, bird watching, and water skiing. If you have a few days in hand, you should try the shikara ride or stay a day & night in the boathouse. The destination is perfect for people looking for the ideal summer getaway.
Ladakh - Perfect Destination for Family Holidays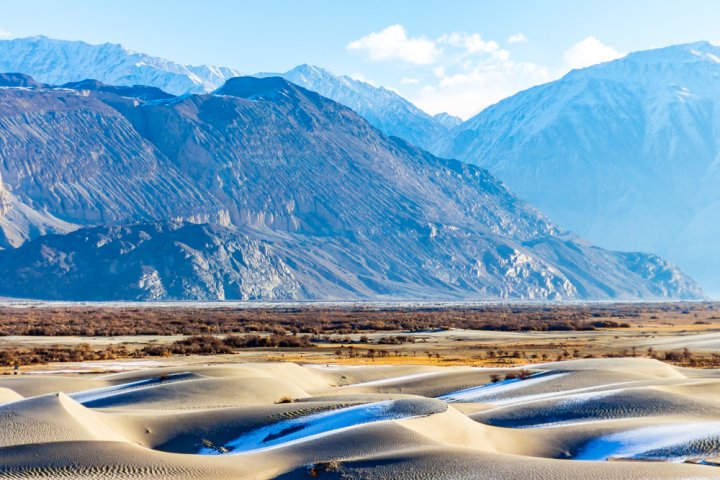 Known for its unpredictable moods and aesthetic beauty, this is a great place to visit during the summers. Although this place has a charm of its own, travelling and staying up with the weather can be tough on some people. So there might be a few days of preparation involved before actually leaving.

This land of jagged peaks and awe-inspiring landscapes is a perfect place to visit during the summers from April to September.

Zanskar valley in Ladakh offers steep terrain under the heavenly skies. Also for the adventure lovers, you can choose to go for white river rafting. Kahrdung la Pass and Nubra valley are perfect spots for aesthetic night experience.

Your trip will remain incomplete without visiting the Kargil spot. There are permits involved for travelling in the inner line areas of Nubra Valley , Durbuk Block, Khardung La, Dha-hanu, Tso-Moriri, and Tsokar Lakes and Pangong Lake. For the permits, you would have to get in contact with some travel agents.
Manali - Picturesque Himachal Beauty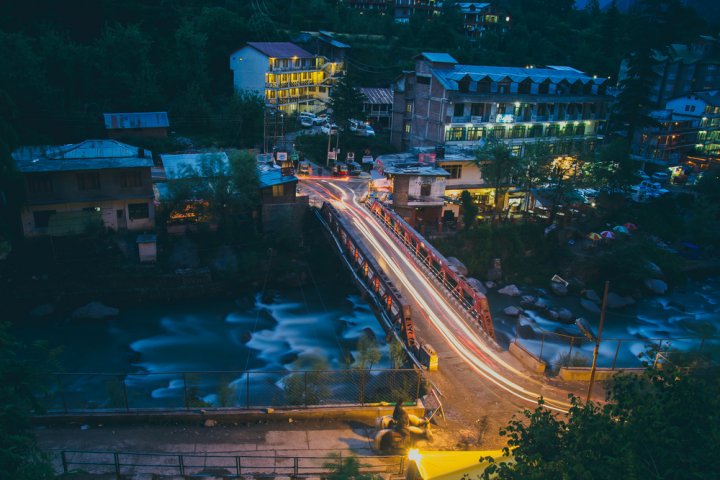 This high-altitude resort town is the perfect place to be at during summers. Popularly known as **India's Honeymoon Capital*,* the hill station almost feels like a fairy tale. Although Manali has pleasant weather all around the year, the best time to visit is from March to June. This time is the peak time for tourists to enjoy the beautiful snowfall.

If you want to indulge in the real Himachal culture, the Museum of Himachal culture and folk, and Tibetan Monasteries are a great place to start. Soak in some positive energy with a bath from Vashisht Hot Water Spring which is famous for its medicinal properties as well. The place offers separate bath areas for men and women. Another top tourist spot is the famous Nehru Kund, named after the first prime minister of India.

The serene surroundings are sure to take your breath away. Other places to visit include Jogini Falls which is a major attraction in Manali offering amazing views and is bag packers' and nature lovers' favourite spot. If you plan on to visit with your families, we suggest going for a picnic spot nestled amidst Birch & Deodar Forests. This is a great place to get some fantastic views of the snow-clad Himalayan regions.
Kodaikanal- The South Indian Beauty
Amid beautiful granite cliffs, forested valleys and grassy hills, nestled, is a small hill town of Kodaikanal. Located in the state of Tamil Nadu, the place offers a perfect mix of cultures. Manicured slopes, scenic festivals, and clear lakes are an ideal getaway. It is the right place to escape the rigors of city life and indulge in some of the adventure sports like biking or trekking trails.

The human-made lake here is a vast lake spread across 60 acres of land. The place is perfect to avail services like cycling, horse riding, and boating. After you are done with the lake, take a stroll around the Coaker's Walk which is known as the epitome of beauty on earth. You should visit Silver Cascade Falls, Dolphin Nose, Kodaikanal Solar Observatory and Green Valley View on different days of your trip.

The waterfall is a pit on the way to Madurai, and the humongous height is an incredible beauty which appreciated by every visitor. The Dolphin nose is a typical viewpoint where you could sit around on a rock with your loved ones gazing into the beauty of nature for hours while Green Valley offers a bird-eye view of the Vaigai Dam.
Sikkim - Serene North East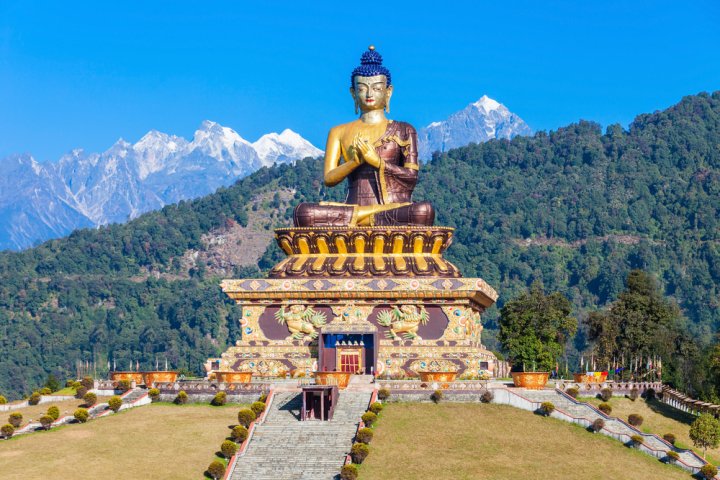 Located around some of the most beautiful landscapes of Himalayas, Nepal, Tibet, and Bhutan, Sikkim is known for its wildflowers, glaciers and alpine meadows all around. Some travellers believe that it is the perfect place for a relaxing vacation.

The Buddhist monasteries of Sikkim dates back to the early eighteenth century and are quite a tourist attraction. This small hilly state of North-East India encompasses lofty mountains, holy lakes, and pristine scenery. Some of the must-see attractions include Nathu La, Tsomgo Lake, Baba Memorial, Alpine Sanctuary, and Ganesh Tok. Let's start with Nathu La Point; this point is located at a distance of 55 km from Gangtok. The startling snow-capped mountains of eastern Himalayas attract thousands of domestic and international sightseers. A special permit has to be acquired in advance (around 24 hours) from the Indian Army to visit this place.

Before heading out for this trip, do check the weather forecast. On your way to the point, you will find the enchanting Tsomgo Lake which has a picturesque backdrop of beautiful Himalayas. This is an ideal spot for a yak ride and a hot piping tea with Maggi. Your trip cannot be complete without visiting these top spots.

The Baba Harbhajan Singh Memorial is a popular place around 18 km from the lake. There is a strong belief among the local people that he still protects their borders. Another fascinating place around this area is the Kyonggnsola Alpine Sanctuary, which is home to some endemic species of magnolias, poppies, and primulas. Ganesh Tok is a serene hilltop with some scintillating views and a peaceful Ganesh temple to be visited with families.
Nainital - Nature's Best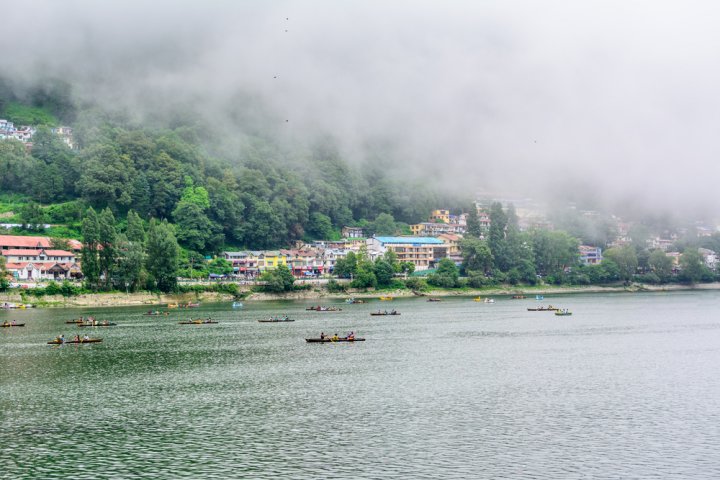 Anybody who loves hills knows about the Himalayan resort town in Kumaon region of India's state, Uttrakhand. Located at an elevation of around 1938 meters, the town is famous for the centrally located Naini Lake. Nainital is home to some beautiful colonial structures and is often referred to as the City of Lakes.

While in the hilly city, you should start with the Mall Road, which is a prime shopping spot and grab some local delicacies. For adventure enthusiasts, Eco Cave Gardens is a must visit. The beautiful caves in shapes of animals and the interconnected points is a spectacle. In the evening, you could check the light and music shows amidst the mountains. If you are a snow lover, the snow view point is your place which is on the outskirts of Nainital and is genuinely a mesmerising beauty. You can easily get a taxi to the site.

When you are with family, you should definitely give Naina Devi Temple a visit along with the Neem Karoli Baba Ashram. Next on your itinerary should be Jeolikot, also known as the Gateway to this beautiful hill town. Located at NH 87, the lush greenery and the distant view of the Himalayas will make you fall in love with nature, all over again. There are stories that great minds like Sri Aurobindo & Swami Vivekananda used to meditate here.

Other places to venture if you have a day or two in hand include Governor's House, Naina Peak, Adventure Options and Land's End. These paces are stretches of nature's beauty at her best.
Things to Keep in Mind Before Hopping onto Your Summer Adventure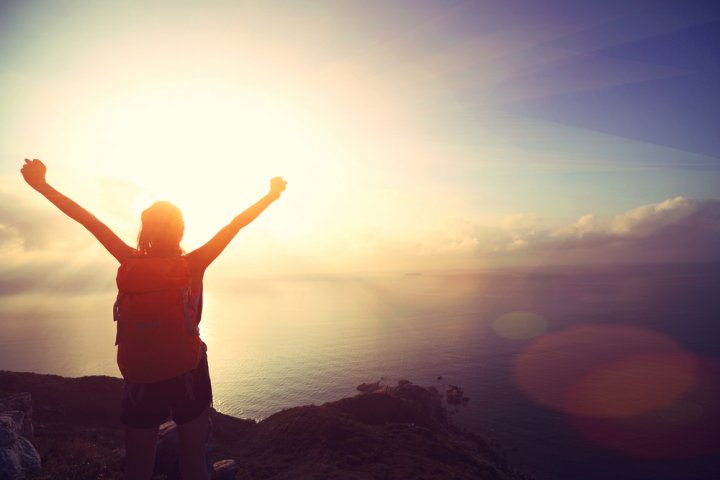 Although summers are harsh, with a few tips at hand for travelling, you will surely be good to go. Here are some tips and tricks for your safe and healthy travels.
The first and foremost is to choose the best time to move around. The sun can be scorching in peak noon hours so try not to travel, even in hilly terrains during these hours.


Staying hydrated is the next best thing. During vacations, you will be out in the sun. So it is essential to keep bottles of water or juice as they keep the mind and body fresh.


Wear comfortable and loose clothes in cotton, preferably. This helps you stay fresh even when you are out in the sun.


Carry hats, sunglasses, and other protective gear to protect yourself from the fierce sunlight.


Take a few digestion bars and granola bars when are out on a travel trip. A little munch diet is enough to keep energy levels up between course meals.


Research dining spots in the local area of the town you are visiting. Ask the locals around and don't forget to relish in the authentic local dishes.
From our editorial team
Plan an Itinerary Beforehand
While travelling to some of the remotest regions, you never know what you might encounter in your ways of exploration. Researching beforehand and planning an itinerary for your trip would make it much easier for you than just deciding on the destination, packing your bags and getting along. Not only you may miss out on some of the fantastic places around which you have no idea about, but also invite yourself some uninvited trouble. Some things may not be under your control, such as the weather and take those things into account as well while planning the trip. We wish you a happy and safe journey!