Guide to Select a Perfect Gift for Him
Advance Planning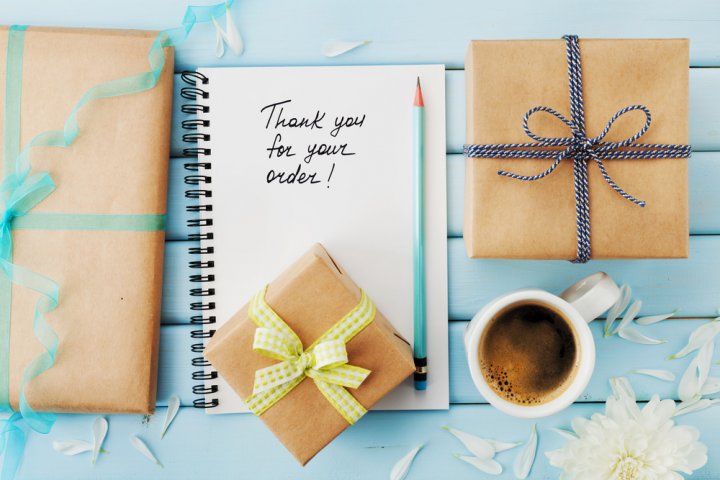 Surprise your husband on Christmas by giving him the perfect gift. When you start planning in advance you will have more time to look for suitable gifts. If you are looking for personal gifts then you need a lot of time to customize his gifts. Moreover, you have the opportunity to order online so that it gets delivered in time.

By planning in advance you can avoid last hour rush in stores as you have the opportunity to purchase it online. You can also avoid the possible unavailability of a product and will prevent you from spending a copious amount of money. You can buy a gift bucket for yourself and store the gifts that you bought the entire year and present the right gift to him on the specific occasion. This will save your time, money, and energy as well.

Give Him Something Useful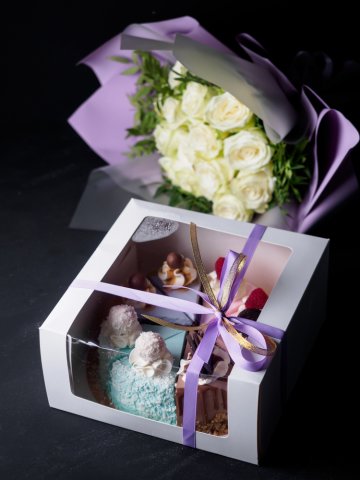 Choosing a gift for husband for Christmas is a difficult task as you don't want gift him something he already owns. Always keep in mind that you are buying a gift for the one you love and care about. So, it's important to choose the best-suited gift for him. Go for experience gifts rather than materialistic ones because experience lasts longer and builds a stronger relationship.

Always try to select long-lasting gifts that can be used by him regularly on daily basis. This will scintillate your relationship and keep the romantic spark between you. Practical gifts will help him to achieve his goals and dreams. Products like Grooming kit for Men would be a perfect choice as this is something which he would use on a regular basis.

Take Advantage of Christmas Sales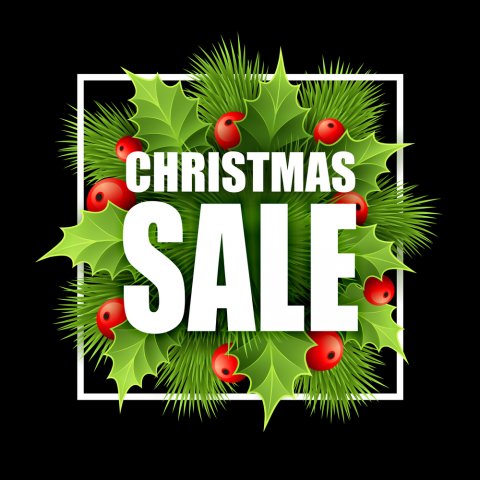 If the gift you are looking to buy is expensive, you can make use of the special discounts or Christmas sale. Christmas sales allow you to purchase stuff that could be important to him at a low price. There are many online platforms where you can hover to find the most suitable gift for him. Amazon and Flipkart provide up to 70% discounts on the Christmas gifts during Christmas sale. You can also visit any store during Christmas week as this is the time when markets are flooded with Christmas gifts. Make a plan and decide where to buy the selected product at a lower price.

10 Unique Gifts to Give Your Husband on Christmas This Year
Personal Grooming Kit
Personal hygiene is the most important thing to any person. A trimmer and a shaver are the most essential part of a grooming session. If you want him to look smart and handsome all day, then look into buying this personal grooming kit for him. so that he can keep himself clean and organised. The products in the kit will help him to soften his beard and moisturize it with just the right amount. The kit contains, pre-shave oil, shaving cream, after shave balm, and Badger Black Shaving Brush. Algae and karite extracts present in after shave balm moisturizes the skin, while the vitamin C and grapeseed present in the oil rejuvenates the healthy skin. Buy this gift for him for the price of Rs.7,726 on overstock.com.

A Smart Watch
If you want your man to look stylish, smart, handsome and even more important, if you want him to be punctual, then this smartwatch is the perfect pick for him. This will not only keep him looking good but also enhance his professional appearance. This Bluetooth touchscreen smartwatch supports a sim card and TF card. In-built features of this watch will help him to track his daily movements, sleep, and steps count. Pair it with the mobile phone, and it will become your Phone anti-lost too. He can play music, capture awesome photos, call, play FM Radio, and track health and time. Buy this for Rs.2,389 on overstock.com.

Cologne
If you want your husband to smell the best all through the day, then buy him a good quality cologne which will not only make him look attractive but also confident. A right cologne will portray his sharp personality and an amazing taste. Select the right cologne for him, keeping in mind his taste and personality.

This cologne by Calvin Klein is the best pick for your husband if he loves a fresh and alluring cologne. The presence of jasmine, basil, rosewood, and citrus will keep him smelling good all the time. The bottle is made of glass-and-silvertone which will look great on his dresser. This 100mL cologne comes in attractive bold black and grey design box measures 3.4 oz. Buy this cologne for him for Rs.2,389 on overstock.com.

Barware
If your husband loves to have a drink now and then give him something which he can use while the cravings hit. Giving him a nice and cool barware would make his job easier. This cool and elegant piece of Barware will add an elegant touch to your home barware. The set comes with 5 pieces of personalized glassware in which you will get one 23.75-ounce airtight glass stopper lead-free decanter and four 13.5-ounce rocks glasses. You can personalize it with a sand-etched black monogram of his choice. The decanter measures 8.25 inches high x 3.75 inches in diameter and glasses measures 4 inches high x 3.3 inches in diameter. Get him this for Rs.5,814 on overstock.com.

A Warm Scarf
Christmas day falls on 25th December, which is right in the middle of winter. So giving him a product which he could start using instantly would be the loveliest gift you can give to your husband. A warm scarf would serve the purpose. This will not only keep him warm in the chilling weather, but it also reminds him of your caring nature whenever he uses it. What could be more romantic than making him feel comfortable and loved? This Merino Wool Blend Scarf made of Merino wool and nylon will provide the warmth to him. The scarf measures 9.5 inches in width and 70 inches in length. You can get this scarf in grey variant from nordstrom.com for Rs.9,236.

Alarm Clock
An Alarm Clock is the best way to hit snooze every morning for your corporate husband. Whether he uses his phone for alarms in the morning or not, a cool and attractive alarm clock is irreplaceable in its own way. Not only can it be used as an alarm to wake you up, it also acts as a good decor on the desk. This Braun digital alarm clock shows current time and alarm time on a single digital screen. Push the button to activate the alarm and touch the screen to snooze. One DC charger and one pair of the backup battery are included in the pack. This alarm clock is made of durable plastic. Clock measures 5.9 x 5.5 x 2.4 inches in dimension. Buy this clock for Rs.3,431 on amazon.in.

Custom Photo Calendar
One of the best ways to show your love, care, and affection to your husband this Christmas is by presenting him a custom photo calendar. This way you can make him feel special and express your deep feelings and emotions. Zoomin offers many choices for you to get your desired calendar for him. The options include a desktop calendar, wall calendar, android, and iOS calendars on Zoomin. You have the option to add a variety of photos to the calendar like photos of special moments, destination visit photos, his achievements photographs, last Christmas celebration photos, or your weddings photos. This will remind him of those precious time that he spent with you. Zoomin will create your desired calendar at a very reasonable price. For desktop calendars they charge Rs.349, for wall calendars charges are Rs.499, and for Android and ios, their charges are Rs.299. Make your wish and gift him this personalized gift this Christmas.

Bluetooth Speaker
Is your husband a tech freak? Everyone loves music so will your husband; Go for a portable Bluetooth speaker to give him this Christmas. The portable speaker allows him to tune to his favourite music anywhere and anytime. This Bose SoundLink Micro Bluetooth Speaker enables him to pair his device with Bluetooth. These speakers are waterproof, so he need not worry about exposure to rain or water. Bluetooth connectivity allows him to control track and volume on the speaker itself. He can also use the speaker to attend any call. Lithium-ion battery provides six hours of active playtime. The sound quality offered by this speaker is of high quality. The device is charged via micro USB connector. Get this amazing Bluetooth speaker for Rs.8,990 on Croma.

Whiskey Pen
Is your husband a corporate hotshot? Then, this pen is the ideal gift for any occasion. This handmade pen is made of resin, tinted and also textured with malted barley from a Tennessee distillery. The material that is used in carving this beautiful pen is unique which is only found in Bourbon Belt thus making it a special gift. Present this whiskey pen to him on Christmas evening, and he will feel your love, care and understanding. You can buy the product from uncommongoods.com for Rs.3,091.

Home Brew Journal
A journal is a perfect gift to your husband this Christmas if he is into writing journal. He could use this journal to note down anything that he would like to register. If he loves cooking or beer brewing, then this journal will keep all of his recipes secrets safe. He could record all the important information while brewing the beer. The cover of the journal is made of leather thus ensuring long life. The leather cover will prevent pages of the journal from turning into pale yellow and hence keep all the data safe. He can keep his pen locked in the journal. This homebrew journal has 160 pages and measures 10.5 inches in length, 7.75 inches in width, and 0.75 inches in thickness. Buy this journal for Rs.1,924 on uncommongoods.com.

Special Things to Surprise Him with on Christmas
Prepare His Favourite Dish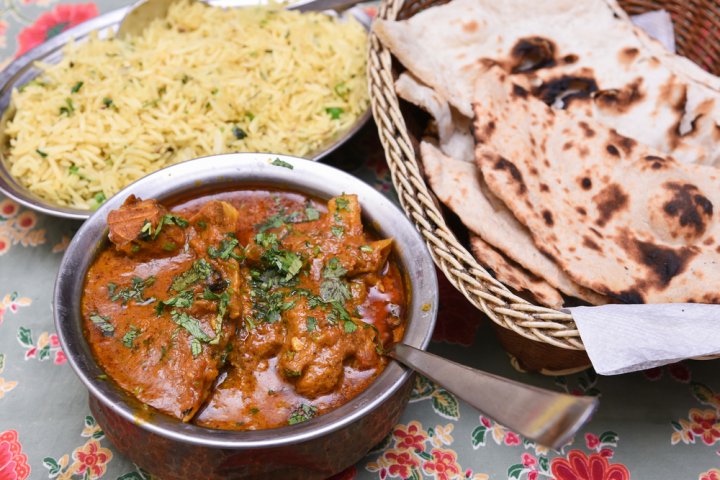 The way to a man's heart is through his stomach. If you want to win over the heart of your man, then prepare his favourite dishes for him, this Christmas. Every man has his own choice when it comes to food. Know what he likes the best, and prepare the same for him on this occasion. Make it romantic by switching off the lights and placing candles on the dining table. This would look like a home romantic date, and your husband will feel loved. You can also place your gift along with the dish and candles on the table. Add a loving note to the gift, and he will love it even more. Make him feel special this Christmas by doing these small romantic things that he will never forget.

Plan a Romantic Getaway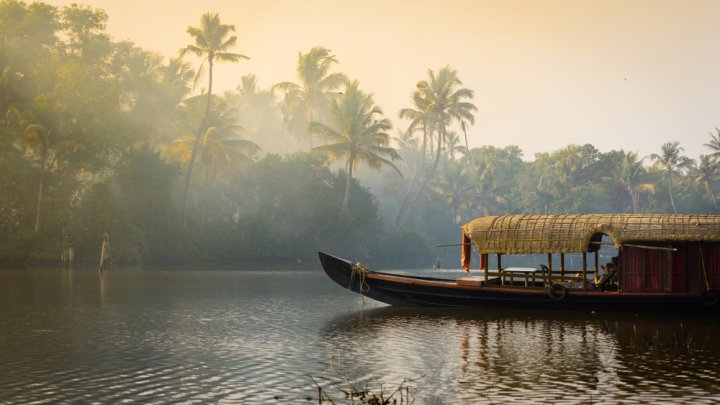 A romantic getaway with your husband on the occasion of Christmas is the best choice you can ever make spend some quality time with him away from the hustle and bustle of the city. It will foster your relationship and boost the happiness. This getaway will also help him to reduce stress and increases the intimacy in your relationship.

Kerala is the perfect destination for Christmas trip. You will get to witness the beauty of many churches on the occasion of Christmas. Streets flooded with Christmas decorations that brighten up your mood. Midnight Christmas celebration is just amazing where people recreate the birth of Jesus. The ambience with the fresh breeze, backwater charm, and the beauty present around make this destination ideal for your Christmas celebration. It could be the most memorable trip for both of you. Pack your bags and celebrate this Christmas amidst the beauty of Kerala.


From our editorial team
Plan Well Ahead!
It is such a delight to shop when everything is on sale; Online and Offline. Especially when it is during festival times. Christmas comes at the end of the year and the stress will definitely overwhelm you. To avoid festival stress, plan your gifts months ahead and also the budget. Then start buying slowly and surely as you spot offers now and then. Not only do you need to plan your gifts, you also need to buy your outfits too. Plan your outfits months ahead and if possible buy one when you find a suitable outfit. With new outfits also comes the need for appropriate accessories. So, plan everything well ahead. Even if you start shopping late, the fact that you have planned already will reduce your stress.