Checklist for Kid's Camping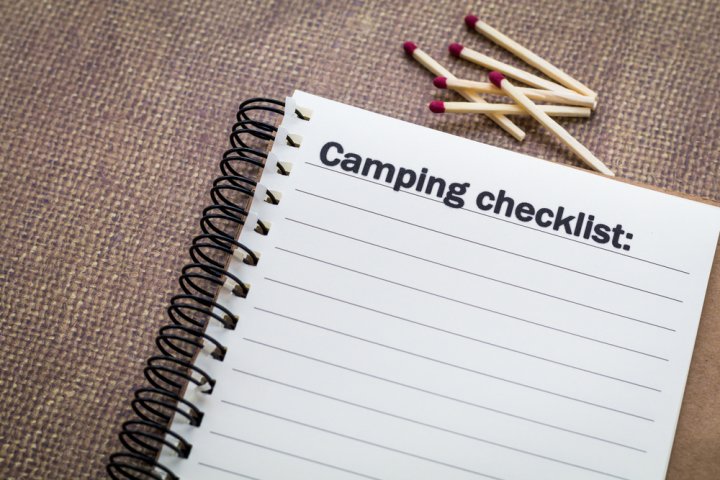 If you are wondering about the best time to start camping with your kids, well, it is never too early to start. A family camping trip is a great way to encourage younger ones to get close to nature. People of all ages, especially babies and teens, get mesmerized with so many captivating things on a camp trip, such as star-dotted skies, different sounds of birds and animals, bugs and trees, campfire, and so on. Camping in this natural environment is an excellent way to awaken the senses of the kids. However, given how different it can be, it is essential to be prepared well, so the trip does not result in uncomfortable or unwell children or even unmanageable tantrums.

Checklists are essential for a successful camp trip since planning can help be prepared as much as possible. We have tried to cover all the important things which will help you on the way to your next camping trip with the kids.
Important Gear for Camping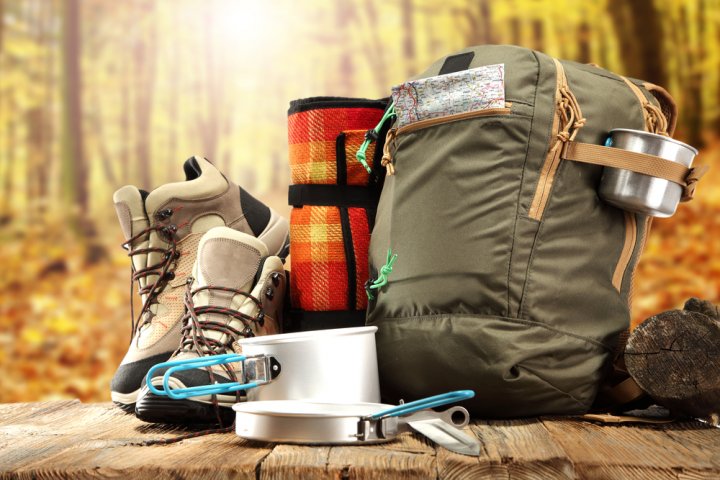 There are some essential as well as basic requirements for a camp trip without which you will not be able to enjoy it. Tent, sleeping bags with sheets and blankets, or air mattresses are the essential things. Along with these, ground cover, canopy or tarp, pillows, portable crib for younger kids, chairs, repair kits for pads, mattress, tent or tarp, poles, ropes, screen house, and stakes also comes handy. Some duct tape, extra cord, multi-toolkit, hammer for hammering tent stakes, saw or axe for cutting firewood, and a small broom with a dustpan to keep the camping area clean are few items you can always add to your list.
Kitchen Appliances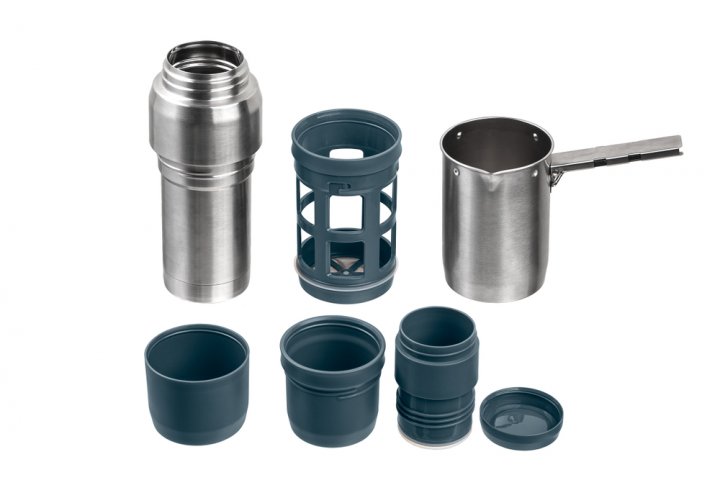 Kitchen appliances are always essential if you are in any forest or remote place where you cannot find any food source. A camp stove, fuel, and a grill rack are needed if you are planning to cook. Pots, pans, paper towels, skillet, cutting board and knife, measuring cups and spoons, spatula, long-handled tongs, plates, bowls, and cups are needed for cooking.

If you are a coffee lover, then insulated coffee cups, coffee making devices which you can use without electricity, will be helpful. Marshmallow sticks, pot lifter, aluminium foils, corkscrew, bottle opener, large and small plastic bags, garbage bags, coolers, are some which you can keep if you are staying for more than a couple of days. Never forget to take extra large tablecloth, matches, lighter or fire sticks, water bottles, and collapsible water container, and water purifier (optional).
Appropriate Clothing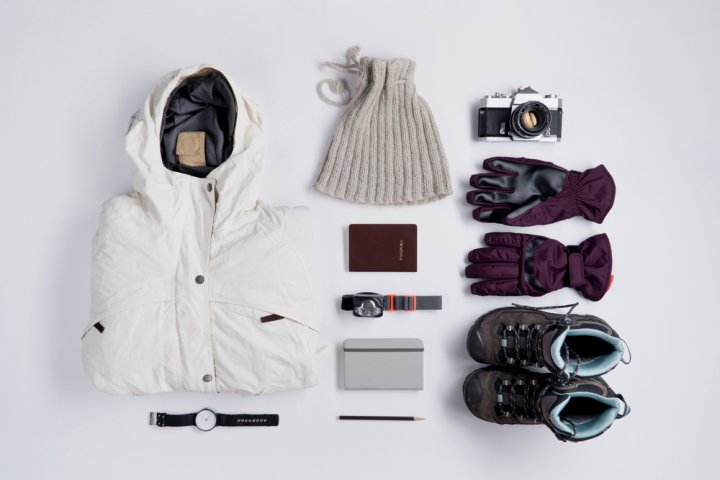 Clothing and accessories differ according to the season and duration of the camp. As you are camping with kids, you will definitely need extra clothing as kids are prone to spilling liquids or playing in the mud. You should take pyjamas, beach blankets, spare dresses, extra shoes for hiking and roaming around, socks, diapers, or nappies if you have toddlers.

Jackets, hats, and gloves are essential if you are camping at higher altitudes or in the wintertime. You can be extra safe to keep rainwear and gumboots if there is any chance of rain due to season or the area of your camp. Keep both daytime and nighttime clothing for a comfortable outing.
Personal Items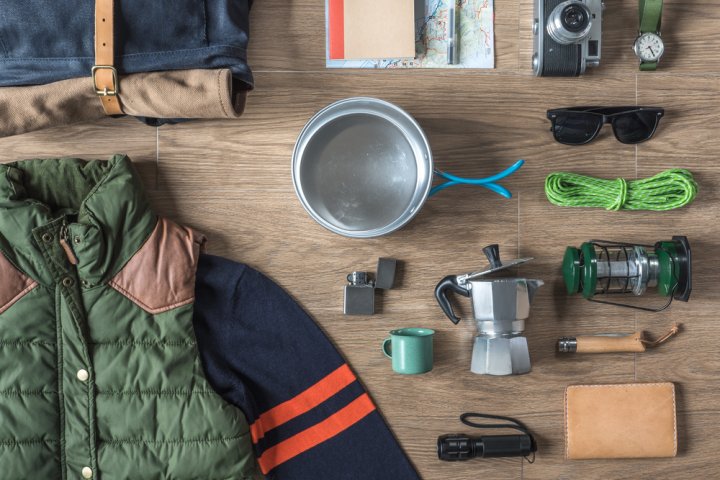 Some handy accessories for your handbag are always essential whenever you are on the move. If it is a day time trip, do not forget your and kids' sunscreen lotion. The first-aid kit is a smart choice to keep at your fingertip as camping might come with some minor wounds. Always carry a prescription medication with you for kids.

You should carry some insect repellent as camping in high altitude or forest can bring unwanted bugs or mosquitos. Shower shoes, flip flops, comb or brush, toilet paper, razor, soap in the plastic case, shampoo, towels or wash clothes, deodorant, toothbrush, and toothpaste, etc. are some of the small accessories which you will definitely need if you are staying for more than one day.
Extra Important Items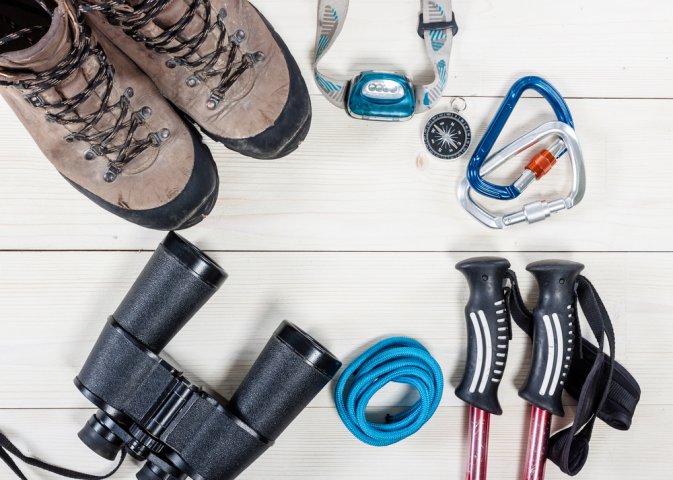 Though optional, some items might be handy while you are out for your camping days. It depends on how remote your camping location is. These are - Solar and portable power, navigation tools like compass or GPS, binoculars, field guides, maps, clear plastic bins to store items, notebook and pen/pencil, books for reading, some playing items like badminton or soccer ball, and so on.
Ideas for Camping with Kids in India
For any outdoor adventure, proper preparation is absolutely important. Your overall enjoyment and good experience depend on having the necessary supplies and equipment, especially when your companions are little kids.
Family Camping with Kids at the Himalayan Range
The beautiful capital of Uttarakhand, near the Himalayan foothills, is known as the 'Home of Valley'. It is a top-rated travel destination for solo travellers, couples and families alike, which possesses the scenic backdrop of the Garhwal Himalayas at the altitude of 1400 feet above the sea level. It is also a great camping destination because of its pleasant climate all round the year. A family-friendly tourist spot, where you can try thrilling camping adventures and also watch mesmerizing sunset amidst the mountains. Dehradun abounds with caves, natural springs, and waterfalls where you can trek and enjoy bird watching too.

Some popular destinations in Dehradun are Robber's Cave, Mindrolling Monastery, Fun Valley, Lachhiwala, Har ki Dun and Sahastradhara, which you visit around if you plan on to camp for days. Dehradun as a camping spot is an excellent choice, and you can experience the perfect night camping under gazillion of twinkling stars. Adventure camps are also scattered there, where you can experience beautiful grasslands, have delicious foods, and enjoy different adventure activities. If you want professional camping guys to help you with a memorable camping experience, then keep an eye on their price packages for details before you land there. Camp Taapu Sera, Camp Himalayan Hut are some of the excellent camp guides in Dehradun to approach.
Camping in the Forest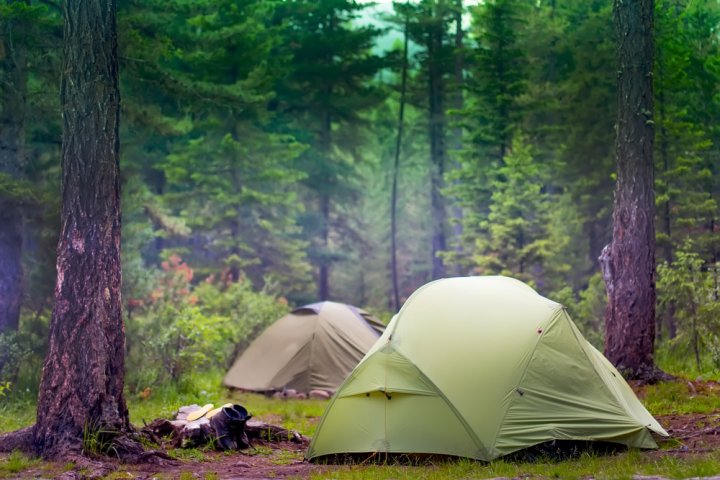 Nameri Eco Camp in Assam is a unique place in the lap of nature, which always attracts a large number of tourists across the globe every year. The Nameri National Park is 200 square kilometres of area located in the Sonitpur district bordering Arunachal Pradesh. Nameri National Park is located in the foothills of the eastern Himalayas, about 35 km from Tezpur and 9 km from Chariduar, the nearest village. This eco-camp is maintained by the joint effort of the Department of Forests, Wildlife, The Assam (Bhoreli) Angling and Conservation Association, the Government of Assam with the financial support of the North Eastern Council. Nameri is known traditionally for its Golden Mahseer, the most favourable time for Angling is November to March.

The Eco Camp has many activities and facilities inside like they arrange safaris conducted by the Forest Wildlife Department, which allows you to explore the fascinating habitats of Nameri by walking and jeep or elephant safaris. While trekking armed forest guards guides along the nature trails of the thick jungles or dry riverbeds. The eco-camp organizes its most popular attractions, the safe and entertaining river raft trips in the 17 kilometre stretch of the river under the expert rafting guides. River rafting and trekking are not permitted during rainy season.

Eco-camp has eleven twin-bedded accommodation in the jungle tents, and cottages with non-attached toilets are also available. There are dormitories with bunk beds for students, and the tourists can pitch their tents within the campus of the eco-camp. Various kinds of foods are available in the Camp Canteen suitable for everyone. The tent in the eco-camp comes at INR 2200 per night, breakfast and taxes are extra. Different package tours are available like bird watching tour, Nameri-Kaziranga tour, and so on.
Camping in the Mountains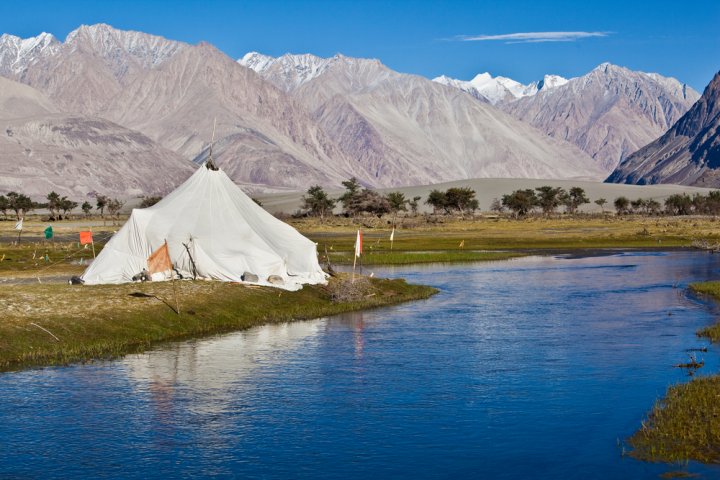 Mountain camping is the hardest and perhaps the most adventurous among all kinds of camping. It is even harder if you are planning with kids. High altitudes and additional weather conditions in the mountains are quite unpredictable. The rule of thumb when you are camping in the high altitude area is to always set up on the slope's leeward side, as especially at higher altitudes, there are considerably low wind and milder weather.

While you are planning to peak the best campsite, Nubra Valley in Ladakh will give you the feeling of natural aura that might perfectly suit your needs and budget. Enjoy your wonderful vacation in the paradise, 'Nubra', which is a try-armed valley located to the Northeast of Ladakh. Nubra Valley camp will delight you with the feeling of completeness and peace within yourself. The campsites are filled with gorgeous mountain sceneries, beautiful clean streams, lush valleys, and old monasteries.

If you want to rejuvenate your mind, body, and soul, then camping here is the best activity to enjoy with people of any age group. Camping under the stars at night around a bonfire will give you a different experience than your regular life. Some of the best camps in Nubra Valley are Nubra Ethnic Camp, which is 7 km from Diskit, equipped with the attached toilet facility. The camp has 20 decent tents and well-maintained rooms with necessary amenities that fit every budget with medical facilities and an organic garden.

Other best campsites are Apple Nubra Cottage which offers swiss tents with attached bath, Mystique Meadows Camp, the pet-which is pet-friendly stay and provides a relaxing and hassle-free stay to its guests, Cold Desert Camp which gives good service and health requirements in a peaceful and comfortable shelter, and many more.
Camping in the Desert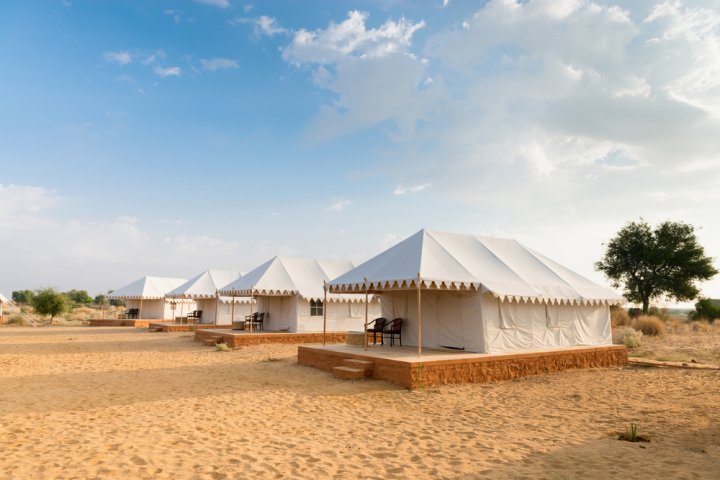 Jaipur is an incredible city for a vacation with kids, and Pushkar is one of the most searchable destinations for camping there. If you like to cherish mountains, deserts, and dome greenery at one place, Pushkar is what you are looking for. It is a town of Hindu pilgrimage which gives the ultimate scenic beauty of Thar desert. It is a small town bordered by Aravalli hills and the desert. Pushkar is a heavenly place of faith, and Pushkar Festival makes the town ideal for desert camping under the clear starlight skies. Pushkar receives visitors all around the world throughout the year. The nearest airport is Jaipur, Ajmer train junction is the nearest railway station, and it is connected with major roadways and national highways.

As the Thar Desert surrounds the place, the best time for camping here is October to February. The desert beauty, amazing festival, and the famous pilgrimage sites bring all the people at Pushkar and also make it one of the best places for camping. The camps in Pushkar are generally luxurious with various facilities. You will enjoy the shows of folk culture and sightseeing there. There are many camps in Pushkar which provide sightseeing and staying facilities for tourists. If you are planning for a camping vacation with kids, then a luxury camp in Pushkar is the best choice.

Pushkar Karni Camp is the famous budget camp in Pushkar who provide services at affordable prices. The windproof and waterproof tents with the facility of television and music system with the holiness of the desert will give you an enjoyable stay. Other resorts and camps like Lohana Resort, Swiss tent in Pushkar, Royal Safari Camp, Rawai Luxury Tents, Orchard- Tents and Tranquility, Teerth Camp Pushkar, and many more are the luxury camping options.
Camping Beside the Lake
If you are stressed out, camping beside a lake will give a unique experience combining convenience and adventure along with leisureliness. Pawna Lake is a gorgeous spot that will drain out all your worries. It is located in Pune Maharashtra, and it is a spell-bounding destination. The symphony of historical forts and nature's sereneness will give you the chance to explore the real beauty of the place. There are many package systems in the camp, with the best quality tents, secure and safe sites for camping with children, free parking, breakfast and sports activities, campfire, etc. Enjoy your vacation with family and kids in the beautiful lap of nature.
RV Camping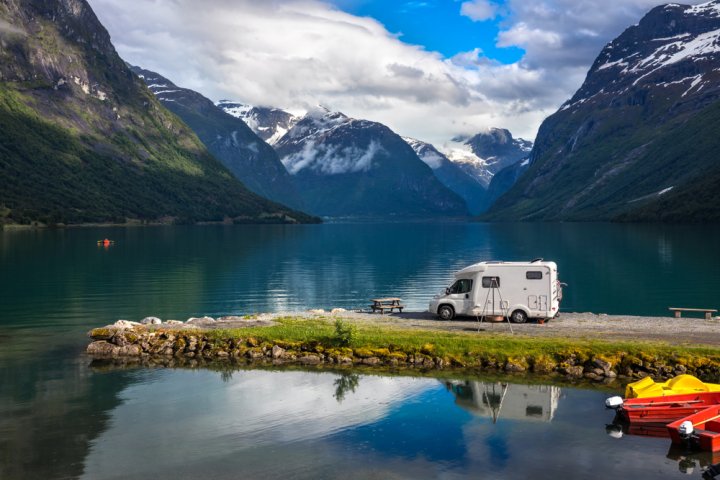 Our country has a few budding campsites for the van or RV travellers. If you are trying to arrange an RV camping, then you have to take care of the following things - the state of the roads, as along with the nicely constructed Expressways, all those construction roads can make your journey a little uncomfortable. RV is a big vehicle; hence there will be challenges to drive it in India for its small ways, and along with that, parking can be an issue too in many places.
Tips & Hacks for Camping with Kids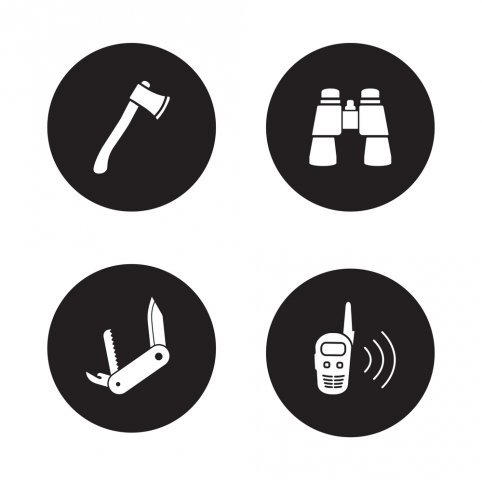 Camping itself takes a lot of preparations, and if you are travelling with kids, you will need everything in abundance and plenty of time to be safe. Not that you will use everything you are taking, but just to be on the safe side. Prepare foods before you leave home, as kids will get hungry quite often than adults. Take glow sticks as they love to play with it, and also, they are useful if you don't have any light at night. In the tent you can keep a fan or heater according to the weather and temperature for kids, to give them a good night's sleep. Rake, solar light, and ropes are smart choices to have when there are kids with you in the camp. Always keep a portable potty seat for young ones, as they don't know where they will need it on the go. Keep a bathtub or at least a plastic storage bin to give a bath to the young ones when needed.
From our editorial team
Don't Forget to Carry Enough Cash!
While you're trekking amidst the bewildering slopes or want to enjoy other adventure activities, we recommend that you carry enough cash with yourself as, during an emergency, it may so happen that you don't have access to online modes of transactions in remote areas. With enough cash, you can keep one burden off your mind. Happy travelling!