What is Eat Street?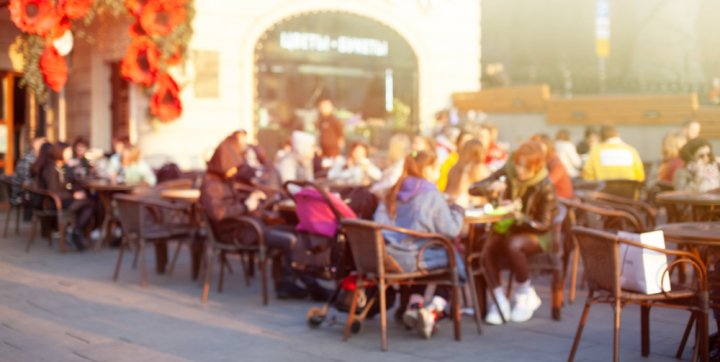 Ever longed to sit outside in the sun watching the horizon as gentle waves break the shoreline? Delicious food, even better company, be it your friends, colleagues, family or just by yourself. Eat Street in Hyderabad is that and more. Situated on the Accessory Road by the Hussain Sagar Lake, Eat Street offers a dizzying variety of restaurants and cuisines to satisfy your food cravings.

Eat Street is not just about a culinary experience, it is a beautiful picnic spot in the middle of the city. From recreational activities for kids to fun times for adults, it is the entire package for a family. Be it pizza or north/south Indian/Chinese or ice cream and coffee - you get everything. It also has exclusive counters for Hyderabadi and Mughlai cuisine that Hyderabad is famous for.
What To Do in Eat Street?
Eat Street has a very relaxed atmosphere with a bunch of activities for kids. There are swings, a merry-go-round and toy trains for the kids to go crazy over. Let the kids run riot and relax on the waterfront munching on your favourite snack. If you are not one for relaxing after a delicious plate of food, look out for great activities at the lake.

You have quite a few options when it comes to adults. There's the ferry ride that takes you on a ride along the tank bund to the historic Buddha statue situated in the centre of the lake. You also get to know the history and the making of the statue. Adventurous people get to take a speed boat ride on the lake or try their hands at yachting. Doesn't this make for an interesting day out for the family?

You can also plan for your birthday/anniversary parties at Eat Street. Imagine celebrating your special day in the presence of your friends and family, having the best of food with the soothing breeze at your face. Can anything top that?
Top 10 Eateries to Visit in Eat Street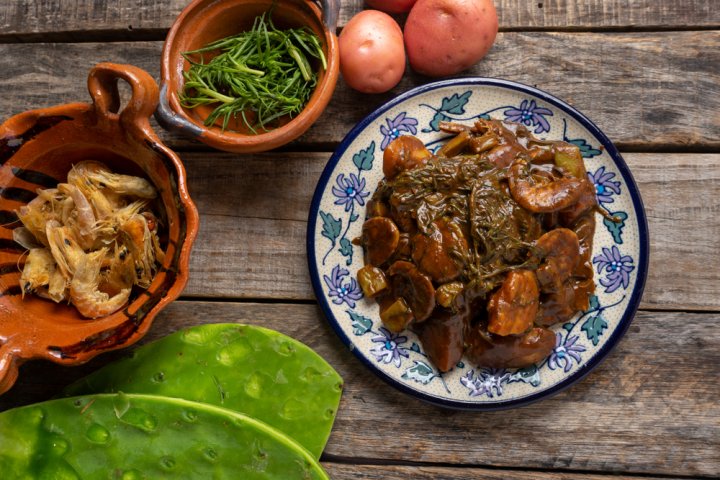 Even though you have an overall fun experience in Eat Street, we must tell you about the food and various cuisines available there. Here's a list of restaurants at Eat Street giving you a delicious encounter with food.
The Water Front
On the banks of the Hussain Sagar Lake is this restaurant that gives you this amazing food experience accompanied by an unmatched view, delicious food and a perfect ambience to calm your senses. With a strong menu in Chinese, Indian and Thai cuisines, The Waterfront restaurant serves both lunch and dinner. They also serve alcoholic beverages including 50+ imported brands.

The live instrumental music playing in the background helps you to unwind and relax. With world-class service including valet service, your time at the restaurant is sure to be memorable and not just the food. Maybe you'd like to grab a seat on the outdoor deck and watch the sunset with a wine or beer in hand from their bar.

When you are there, don't forget to try their chicken biriyani, butter chicken, pepper prawns and hakka noodles. Wash it down with their famous mocktails or beer if you'd prefer something alcoholic.

The average cost for two: ₹1,200.
Chaat Room
Mumbai is known for its mouthwatering chaat items. But what do you do when you are in Hyderabad and long for some chaat? You go to Chaat Room located at Eat Street in Hyderabad. Freshly made chaats served at the banks of the lake with the gentle breeze teasing you - there is no better end to an evening. Though a humble setup, there is no compromise in the taste. Chaat Room offers you a modest menu with a few snacks and chaat items. Priced moderately, the restaurant gives you a typical street food experience with incomparable taste.

Your visit to Eat Street won't be complete without trying out the infamous chole bhature, pav bhaji, dahi puri and raj kachori. End your meal with a plate of piping hot jalebi dripping with sugar syrup.

Average cost for two: ₹250
Minerva Coffee Shop
Serving the best vegetarian meals since long is the Minerva Coffee Shop. The chain restaurant has multiple outlets all over Hyderabad with one of them being at Eat Street. Not as big as their other locations, the outlet at Eat Street is minimal in the menu but rich in taste. They serve the most delicious South Indian fare, breakfast, lunch, dinner and midday snacks. Their food has a distinct flavour authentic to the restaurant, something ingenious, that makes you come again and again.

Imagine having a cup of hot and steaming coffee along with dosa at the banks of Lake Hussain Sagar. Their idli, masala dosa, chole bathura, sambar and medu vada are some of their most famous menu items. And of course, their coffee is totally unforgettable. You would find yourself visiting again even if it's just for their coffee.

Average cost for two: ₹250
Wok of the Town
Chinese is one of the most preferred cuisines next to the local food. It has something for everyone - mild food for children and people who prefer less spicy food, and hot and spicy food for the spice lovers. Wok of the Town has the best of the Chinese for the foodies out there. Priced nominally, the restaurant is well sought out by the patrons. With both vegetarian and non-vegetarian options, you can find something to eat to your heart's delight. In short, if you are looking for some inexpensive yet delicious food, Wok of the Town is the place to be.

Their veg/non-veg combo is most preferred among the visitors. Try their soups and spring rolls on a cold winter evening. Nothing can match the taste or the feel.

The average cost for two: ₹450
Wah Hyderabad
Hyderabadi Biriyani is one of the much-loved foods in India. It is quite rich and savoury, nothing like you'd have ever eaten. Wah Hyderabad, one of the renowned restaurants in Hyderabad, is known for its gratifying and appetizing Hyderabadi Biryani and North Indian cuisine. It is the place to go if you are looking to satisfy your hunger pangs with some delicious spicy food. Though the food doesn't cost much, it scores extra for being hygienic.

Serving both lunch and dinner, Wah Hyderabad is famous among the Eat Street visitors. When you are there, experience their biryani with a side of their famous kadai chicken. Also, try their paratha, stuffed kulcha and murgh makhani. Vegetarians also have their choice with paneer butter masala and tandoori roti.

The average cost for two: ₹550
Hyderabadi Shahi Kebab
The feeling you get while sitting by the lake as the gentle breeze blows by, with a steaming plate of kebab in your hands isn't something that words could describe. Having its origin in the royal kitchens of North India, kebabs have been synonymous with opulence and affluence. But now, it has hit the streets and is a mandatory item in most restaurants. And a restaurant that specializes in kebabs is a very welcome sight.

Hyderabadi Shahi Kebab gives you the best of the kebabs, both vegetarian and non-vegetarian. With everything at very reasonable rates, you are spoilt for choices. Their chicken malai kebab and pattar ka gosht are to die for. And then there are the rotis and biriyanis. If you are a student on a tight budget, try their combos.

The average cost for two: ₹500
Chocolate Hut
Dark chocolate, milk chocolate, sugar-free chocolate; Whatever you like, you gotta agree chocolates are heavenly. Nothing compares to it. And a cafe that delivers everything chocolate and nothing but chocolate sure is our favourite. Chocolate Hut has the best of everything that is chocolate. Preferred by the chocolate lovers out there, the dessert bar also caters to corporate events and parties. They also make handmade chocolates made from the best of the cocoa beans.

Visit them next time when your hunger pangs strike you and order their famous walnut brownie. Chocolate lovers need to have their chocolate shots which feels like a trip to heaven. Kids can enjoy their chocolate fountain, the unending fountain of joy.

The average cost for two: ₹100
Pizza Hut
Pizza is the only food you seek when your friends get together. There is nothing like the feeling of sharing a pizza as you drown cokes and share some jokes; essentially having fun. From being a thing of luxury, it has reached the nook and crannies of India and is one of the most preferred food among youngsters and teenagers. Pizza Hut, the American chain restaurant has its franchise here at Eat Street in Hyderabad.

Pizza Hut is famous for its multitude of varieties of pizza and pasta. Vegetarians should have their famous handcrafted classic tomato pizza. Beautifully handcrafted with the most delicious cheese, you have the classic pizza as though they have been imported from Italy. Meat lovers have their choice of Chicken Supreme, Chicken Italiano and Ultimate Chicken. Apart from the handmade pizzas, vegetarian lovers have the Exotica pizza and Paneer Vegorama to lose their heart to.

The average cost for two: ₹1,000
Cafe Coffee Day
Cafe Coffee Day has now become a part of almost every Indian's life. Be it a meetup or a breakup or even an interview, it happens here. At Cafe Coffee Day, it's never just a cup of coffee. Be it the coffee, sandwiches, cookies or cakes, you can expect the best and the tastiest of everything. And the same goes for the one at Eat Street.

A casual night out with friends at Eat Street is never complete without a coffee from Cafe Coffee Day. Chase away the chill with a delicious cappuccino or latte. If you are a chocolate lover you are gonna love their Devil's Own. If you're visiting on a hot summer's day, try their cafe frappe. Their sandwiches, egg wraps and toast pizza are a perfect snack, which is healthy too. The Belgian shots are just heaven and you must try them.

The average cost for two: ₹600
Things to Keep in Mind Before You Visit
Weekends are going to be crowded no matter what, especially in the evenings. Though Eat Street has a restaurant area on the first floor, you might find the area packed.
There are queues in front of all the restaurants during peak time. So, if you can help it, plan your visit on a weekday during the day time.
There are a ton of activities for the kids and the adults available on site. You might want to call ahead, confirm the timings and plan accordingly. They are charged but a very nominal rate.
You can also celebrate birthday parties and such here but prior planning is needed. It might not be as comfortable to celebrate one, in a packed place. Plan your party on a day when it is not packed.
The Hussain Sagar lake is not one of the cleanest of all lakes. So, expect stench to waft from the lake especially if you visit in summer. Prefer the seats on the first floor for some relief. It also guarantees some amazing views of the lake.
The parking is just across the street for a fee of approximately Rs.20.
Eat Street in Hyderabad is open on all days throughout the year from 8 am to 10:30 pm. But not all restaurants are open at 8 am. Except for Minerva Coffee Shop and Cafe Coffee Day, most restaurants are open at lunchtime only.
Eat Street is situated on Necklace Road which has a few more entertainments apart from the food court. You have Snow World, Prasad IMAX and Jalavihar water theme park situated close to one another and to Eat Street.
From our editorial team
Exploring Eat Street
You may be meeting a friend, or going out on a date, or maybe just want to have some alone time by yourself. Eat Street is a great place to hang out for any of those reasons. Make sure to visit the places mentioned above to give your taste buds some exercise to do, and have a great day to yourself!