Making the Right Choice
The world of gaming has experienced some phenomenal developments in the last few years, one of them being the rise of Nintendo and Sony. Two of the most popular contenders from these companies, often, have been the Nintendo Switch & PlayStation 4 (PS4), securing considerably commercial & critical success amongst hardcore gamers. Choosing between the two can be tricky, but understanding what's unique about each can help choose the one more aligned with your needs.

If this is your first time choosing a gaming system, then it will probably help to understand what each system is capable of, their strengths and weaknesses, which games they can run and what to expect from the platform overall. In this article, we highlight the unique features of both Nintendo Switch and PS4, which can help you make the right choice!
Nintendo Switch and PlayStation 4 : Unique Features
Before diving into each gaming console's unique features, it is good to understand a little about their respective backgrounds. Produced by Nintendo and opened to the public in 2017, Nintendo Switch has grown to become one of the most popular gaming consoles, owing to its versatility of use. Designed to be used both as a handheld and home gaming console, the Nintendo Switch uses an operating system named Horizon. It is a customized operating system built on microkernel architecture, which guarantees greater reliability and a better user interface.

While Nintendo is known for its great user interface, the PlayStation 4 has gained unwavering popularity for its exciting features and design enhancements like the shape of the triggers and more refined shoulder points. A product of Sony Computer Entertainment released in 2013, it uses the operating system Orbis OS, which means that it does not need an internet connection to run. Apart from providing unparalleled high-quality graphics, it is also the first gaming control to have a Web-Kit-based browser. The gaming console supports Blu-ray and DVD playback, but not CD.
PS4 Killer Features – Display, VR and Brute Gaming Power
Listed here are some of the most important factors that make PS4 one of the most intensive gaming consoles in the market worldwide:
Great Graphics Quality/Resolution/Display
One of the most important factors that contribute to a wholesome gaming experience is visual effects. It goes without saying, then, that no matter what the technical specifications of a game system may be, its graphical capability is the foremost feature any gamer will consider. In most existing game systems, the graphic quality is achieved by either compromising on the overall game performance or reducing the screen size.

While Nintendo cuts back on video quality to streamline gameplay, restricting the video resolution to 720p, PS4 has been designed for 1080p resolution as well as high-dynamic-range (HDR), which allows a better contrast. The PS4 Pro version goes a step further, capable of stretching the resolution up to 4K at 60 fps.
Online Gaming & Virtual Reality (VR) Facility
Unlike Nintendo Switch and other gaming systems, the PlayStation 4 has a developed online service, which gives the option of community based multiplayer experiences. The online gaming function allows players to even voice chat with friends without using an external headset or phone app. In strong contrast to this, the Nintendo Switch has a very primitive online system, which makes such features unimaginable in other consoles. In the current pandemic situation, where social contact and community gatherings have been reduced to nil, a virtual community experience is eagerly sought. This feature alone tilted the scales in PS4's favour, explaining the rise in PS4's popularity by almost 50% in 2020.

Virtual reality (VR) is another feature which Sony pioneered in the online gaming industry, with the 2017 launch of the PlayStation VR, a virtual reality headset, designed for both the PS4 and PS4 Pro.
Significant Power/Hardware/Storage
When it comes to the technicalities of a gaming console, power and storage play a major role in the overall gaming performance and user experience. In comparison to the Switch's insufficient 32GB RAM and 1 TFLOP of power, the PlayStation 4 offers a much higher storage capacity, starting at 500GB and going up to 1TB (Pro Version) and power of 1.84 TFLOPs.

When it comes to power usage, the PS4 has been known to outperform the Switch by a considerable margin. Due to the fact that the Switch ends up sacrificing some of the processing power in favour of portability, its low power output is visible in its performance in third-party games, common to both consoles, like DOOM and The Elderly Scrolls V: Skyrim.
Nintendo Switch Unique Features – Versatility, Joy-Con Controllers, Extensive Range of Games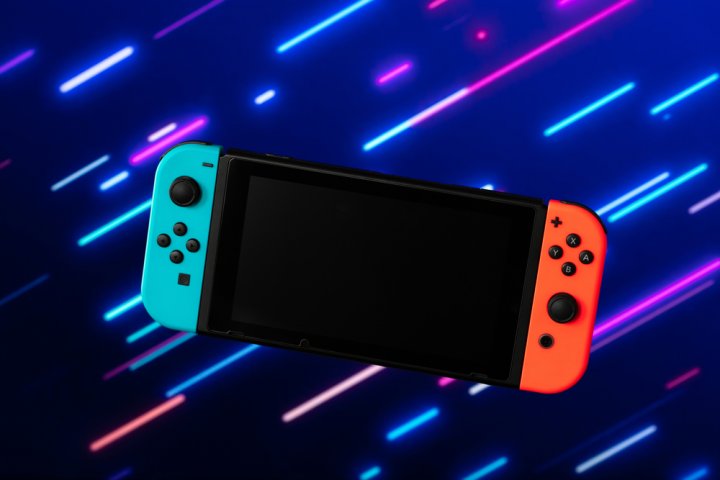 Here are some of the reasons why Nintendo Switch stands out from the existing popular gaming consoles, and why the Switch should be on your list too:
Extremely Versatile and Easy-to-Use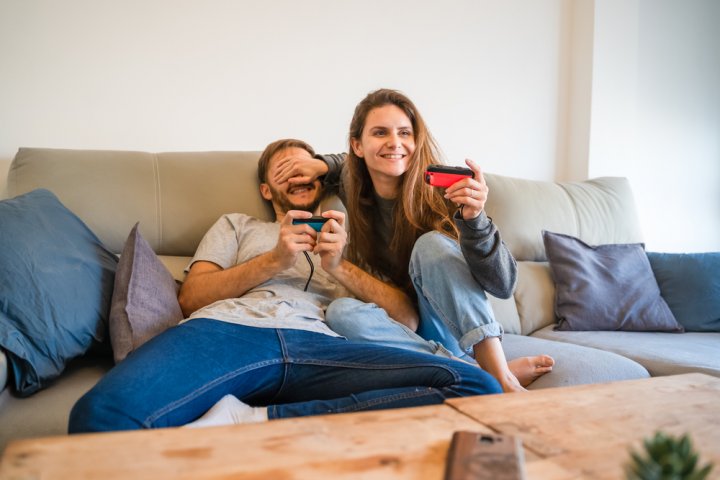 Versatility is at the very roots of Nintendo's success. Be it the controllers they design, or the console itself, the ability of their products to adapt to various gaming genres in a simple, hassle-free way is what gives it a distinct advantage over its rivals. In contrast to how PS4 has been designed to function only as a traditional home console, the Switch is a small tablet with a built-in 720p screen, the only one designed to travel with you. The controllers are designed to adapt to various gaming genres. This sets it apart from the rest of the gaming consoles like PS4, in that their lack of adaptation restricts their usage. In a way, the Switch is an innovation, which has successfully addressed the limitations of the gaming experience.
Multiple Control Schemes with Joy-Con Controllers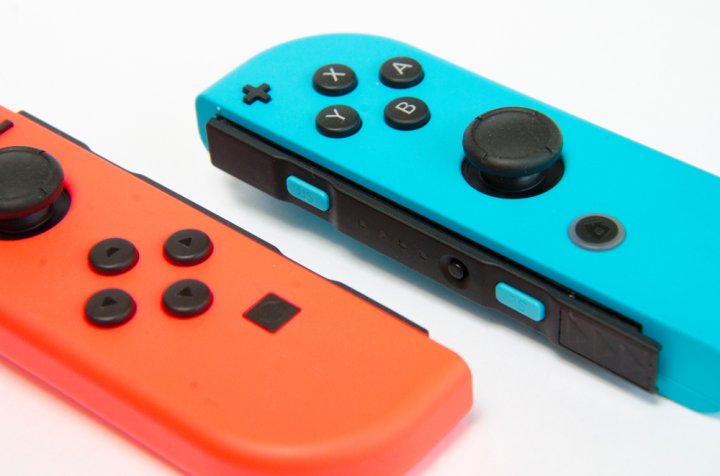 When it comes to versatile controls, Nintendo's Switch is hands down, the best out there. With controllers designed to suit a variety of user needs, the console offers a number of different control schemes. For example, in the system's docked configuration, the Joy-Con controllers, when attached to its portable configuration, a function similar to PS4's controllers (the conventional console version).

By removing the Joy-Cons, each can be used independently (the handheld portable genre). By giving one of the two to another player and turning them sideways, the controllers can function well even for impromptu play sessions with friends (the dual player handheld joystick version). In this way, Nintendo's controllers not only offer versatility of use but also a simple and reasonably ergonomic format.
Extensive Variety of Games for All Ages
Nintendo's niche of being the only versatile gaming console has made it possible for them to expand their audience, to include people from both ends of the spectrum. One of the ways Nintendo has been able to achieve this is by diversifying the catalogue of games they offer. The Switch proved to be a boon for third-party developers for a variety of reasons. For one, the Switch's versatile property of functioning both as a home console as well as a handheld one has breathed new life into older and smaller titles which earlier were restricted to TV-based systems. This unique feature alone led to a surge in ports and remakes of classic games from the last few console generations. At the same time, the same feature has resulted in an explosion of excellent indie games in the system. So, now, not only does Nintendo cater to the generic young audience but also successfully targets the older ones too.

Nintendo thus guarantees their users a wide variety of games ranging from modern indie classics like Dead Cells, Hollow Knight to remakes of older classic gems from previous console generations like Dark Souls, Katamari Damacy, Okami, etc.
Conclusion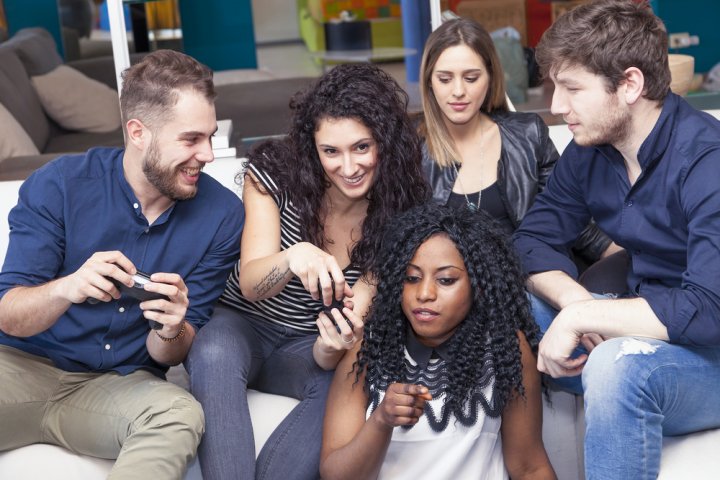 As you can see, both PS4 and Nintendo Switch perform well in their own niches. Choosing the right one ultimately boils down to your needs, to the kind of gaming console you would prefer. Which feature are you ready to overlook in favour of the other? Would you prefer a feature-intensive console with lots of power, enough to overlook portability? Or is portability reason enough for you to overlook game performance to a certain extent? What are your gaming needs? At the end of this, whatever your gaming needs may be, the current market has a solution to aptly fulfil those needs.
From our editorial team
Evaluate Both Gaming Consoles Carefully Before Buying
Both Nintendo Switch and PS4 gaming consoles don't come cheap. It is therefore imperative that you evaluate both these consoles carefully and only then proceed to buy the one which suits your requirement perfectly. We hope this BP Guide would have helped you understand the nuances of both these consoles. Share your gaming experience with us once you have purchased the console of your choice.