How to Make Paneer in a Microwave?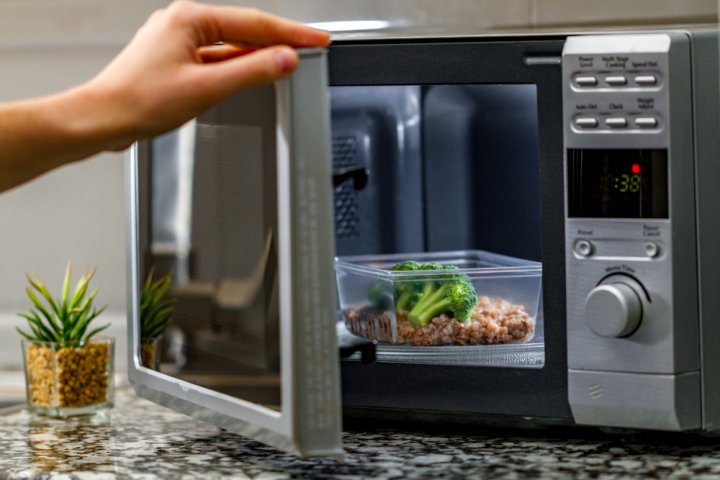 Paneer has been a delicious dish in India for time immemorial, especially among vegetarian food lovers. Various dishes of paneer are available in India, which have evolved over the course of time. And it continues to get better as people continue to make a wonderful fusion of tasty and healthy food with paneer.

Professional cooks have tried their hands at paneer and wanted to make them more appealing to the people. From simple onion shredding to smooth mayonnaise sauce, paneer goes well with every flavoured ingredient.
How to Make Paneer at Home?
Making paneer at home is very simple. You need not be a professional cook or need to have high-end instruments to prepare cottage paneer. We will discuss two ways to prepare soft, fluffy paneer from raw milk at home.
#1 Using Gas Oven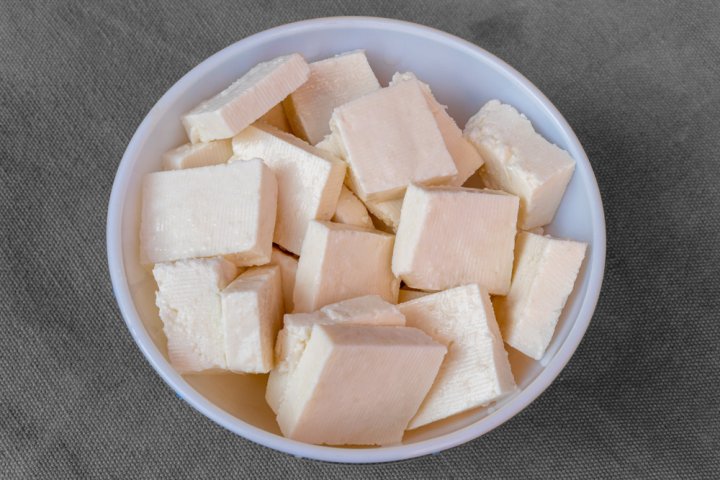 We all have LPG run gas ovens in our homes. You can prepare soft, fresh paneer using the gas. Let us see how.
Take six glasses of milk and boil it on medium flame. When the milk starts boiling, add two tablespoons of vinegar and stir it well.
You can also use 1/4th cup of yoghurt. You will see the milk curdling from the sides. When the whole quantity of milk has been curdled, turn off the gas immediately.
Then drain the excess whey from the paneer by pressing some heavy object on it.
It would help if you also rinsed under running water so that the paneer does not smell of vinegar.
Your paneer is ready in blocks. You can now cut them into pieces or refrigerate them for further use.
#2 Using Microwave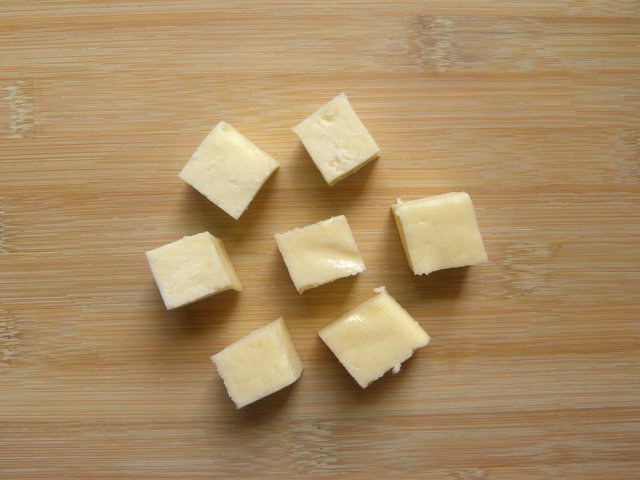 Take six glasses of milk in a microwave-safe glass bowl. Remember, the bowl should be at least half empty after pouring the milk.
Set the temperature to 100° for five to seven minutes in total to prepare the paneer.
After three or four minutes, take out the milk. The milk must have been boiled by now.
Add one tablespoon of vinegar and put back the milk in the microwave for the rest of the time.
Once the microwave sounds a beep, take out and sieve the paneer to drain out the excess whey.
The paneer is now ready to be cooked. It is soft but intact. You can consume it within three days if properly refrigerated. Cut into thin slices or cubic pieces before cooking.
Top Paneer Dishes One Can Make in Microwave
Now that you have prepared the paneer, you need to know some of the best paneer recipes. Preparing food is an art, and we gathered knowledge from the artists to help you prepare a fabulous paneer recipe.
#1 Paneer Tikka
Paneer Tikka is a favourite snack among young people. This recipe makes you crave for paneer more than before. If you still have not prepared this recipe, then it is the perfect time for you to cook this delicious dish for your friends and family.
Ingredients
300 grams freshly prepared paneer
1 teaspoon Kashmiri chili powder
1 teaspoon coriander powder
½ teaspoon garam masala powder
Salt to taste
1 tablespoon red chilli sauce
1 tablespoon lime juice
1 tablespoon high-quality refined oil
1/4th cup of fine pieces of tomato
1/4th cup of onion shredding
Ball pepper
1 teaspoon grated ginger
How to Make
In a big bowl, mix all the ingredients properly except the paneer cubes. This mixture should be smooth, and then the paneer pieces are added to it.
The entire mixture is left to be marinated for an hour or so. Now, uniformly spread oil on the multi cook tawa that comes with the microwave.
Place the paneer pieces one by one carefully and then select Tandoori Paneer Tikka in the Auto Cook option.
Now, wait for the end beep and then take out the aromatic paneer recipe.
It is ready to be served with green chutney for a fabulous taste.
#2 Kadai Paneer
This is a traditional Indian dish that can be very easily prepared in your microwave. This dish is especially known for the spicy gravy, and the vegetables added to it. Let us take a look at how you can prepare this using microwave.
Ingredients
250 grams of paneer
100 grams capsicum cut into thin slices
2 or 3 medium-sized tomatoes
2 teaspoon roasted cumin seeds
2 teaspoons coriander seeds
1 teaspoon garam masala powder
2 tablespoon fresh cream
Salt to taste
2 tablespoon refined oil
Finely chopped garlic cloves (5 or 6)
1/4th teaspoon turmeric powder
Grated ginger
How to Make
Take oil in a microwave-safe vessel and add the spices.
Microwave them for a minute to preheat the spices. Now add the chopped onions and again microwave for another minute.
Now, you have to add the dry spices one by one and mix them well with a spatula. Microwave it for another minute.
Add the tomato, capsicum and then microwave for a couple of minutes.
For the last step, add fresh cream and salt as per taste and then finally drop the paneer pieces in this mixture.
With a spatula, make sure that the pieces are coated properly with this mixture. Finally, microwave it for seven to ten minutes, and the yummy, mouth-watering Kadai Paneer is ready.
#3 Paneer Makhani
Paneer Makhani is a cream base recipe that is certainly a booster to your taste buds. With added calories and fats, you can try this one if you are not under any dieting. It is best when eaten with any form of Roti or Paratha. Without delaying further, let us see how you can prepare Paneer Makhani using your microwave.
Ingredients
1 cup of paneer cubes
1 big tomato chopped into small pieces
1" ginger, finely chopped
1 teaspoon of butter or ghee
1 teaspoon of oil
A pinch of green cardamom powder
3/4th teaspoon of Kashmiri red chili powder
Salt to taste
Sugar to taste
1 teaspoon of garam masala
1 tsp of tomato ketchup or sauce
1 tablespoon of white melon seeds, commonly known as Magaj
10 cashew nuts
A pinch of Kasuri Methi
½ cup milk
Refined Oil
How to Make
Firstly, you need to soak the magaz and cashew nuts in some warm water in a separate bowl. Now, in the microwave-safe bowl, add the tomatoes and ginger. Heat it on medium-high flame for five minutes.
Once the tomatoes become mushy and the ginger pieces soft, transfer it to another bowl to make a soft paste. In that microwave-safe bowl, add ghee and oil and heat it for a minute.
Then add the salt, sugar, chilli powder, cardamom powder and garam masala. Mix this well with a spatula.
Now add the tomato paste you made previously. Put this entire mixture and heat in the microwave for eight minutes.
At this stage, you have to grind the previously soaked cashew nuts and magaj. Add this to the mixture along with Kasuri Methi.
Mix everything well and again microwave it for five minutes. Now, delicately add the cubes of paneer into it.
Then, at last, add the milk to reach the proper thickness of the gravy. Microwave it for another five minutes, and your recipe is ready to be served.
#4 Dry Chilli Paneer
This is a truly vegetarian dish ready to water your mouth. This dish is mainly adapted from mainland China, but now it has become famous worldwide. This dish can be served to all ages of people and is equally tasteful to them. So, take a quick look as to how to prepare this recipe in a microwave.
Ingredients
300 grams of paneer cut into cubes
1 big onion chopped lengthwise
1.5" length of ginger root finely chopped
2 cloves of garlic finely chopped
2 teaspoons of soya sauce
½ teaspoon of vinegar
½ teaspoon of Ajinomoto
3-5 green chillies chopped lengthwise
1 teaspoon of cornflour mixed homogeneously in 6 teaspoons of water
1 green capsicum cut along lengthwise
3-5 teaspoon of refined oil
Salt to taste
¼ teaspoon orange food colour (optional)
How to Make
In a microwave-safe bowl, add oil, onion pieces, ginger paste, finely chopped garlic, Ajinomoto, soya sauce, and the sliced paneer cube.
Mix everything properly. Cover the bowl with a microwave-safe lid and microwave it for five minutes on a high power level.
Then, take the vessel out and add vinegar, green chillies, capsicum, salt, and the cornflour mixture into it.
If you are using orange food colour, you can also add at this stage. Now, put it back to the microwave and heat it for four minutes on high flame.
This time do not cover it with the lid. Wait for the microwave to sound beep, and you have finished cooking dry chilli paneer using the microwave.
It can be served with Paratha or Naan.
#5 Dry Paneer Manchurian
This is another finger-licking dish that can be easily prepared at home. This is an ideal party snack and can be even served as a starter or side dish with fried rice or some noodles. This is a purely vegetarian dish that is tasty and yummy. Without wasting much more time, let us dive into the steps on how to make the Paneer Manchurian Recipe in a microwave.
Ingredients
A dozen of cubed paneer pieces
½ cup white flour
2 tablespoons cornflour mixed with ½ cup water homogeneously
1 teaspoon Kashmiri Chilli Powder
Half cup of water
Salt to taste
Refine oil
1-inch ginger finely chopped
2 cloves of garlic
½ onion finely chopped
½ cup tomato sauce
1 tablespoon soya sauce
1 tablespoon vinegar
1 spring onion chopped (optional)
How to Make
Heat the oil in a microwave-safe bowl for a minute. Add maida, cornflour, red chilli powder, and salt in a separate mixing bowl. Mix well with your hand.
Pour water a little at a time. Make sure to check the consistency of batter when you are adding water.
Add the paneer cubes and coat them with the batter on all sides. In the hot oil, fry them for a minute on medium power.
In another microwave-safe bowl, add a tablespoon of oil, ginger, and garlic and heat it for one minute.
Now add the finely chopped spring onions, capsicum, and soya sauce and again heat it for three minutes.
Add tomato sauce, sugar, and cornflour water. Heat it for a minute on medium power. At this stage, you can add salt and vinegar.
Heat this final mixture for five minutes before you add the pieces of fried paneer. Mix the paneer well with the Manchurian Gravy and heat it for one minute. Your Dry Paneer Manchurian recipe is ready!
Things to Remember While You Prepare Paneer At Home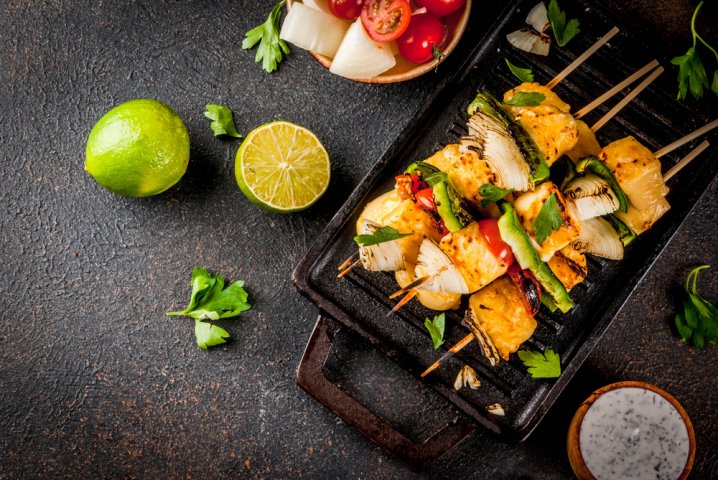 Although preparing paneer is easy, you need to keep in mind certain points. They ensure softer and tastier paneer.
Do not add over a dose of vinegar or lemon juice. Your paneer will taste weird then.
Do remember to wash the paneer under running water. If you do not do so, your paneer will smell of vinegar.
It is always better to refrigerate before you use it. Once you expose it to a cooler temperature, it will be firmer in texture and thus unbreakable.
Use thick base vessels while boiling the milk.
Use good quality milk to make paneer. Ensure that the milk has a negligible amount of water.
You should not over boil the milk as then the paneer may be hardened.
Always make sure that the paneer is brought to room temperature before you cook it.
Tips for Serving Paneer Recipes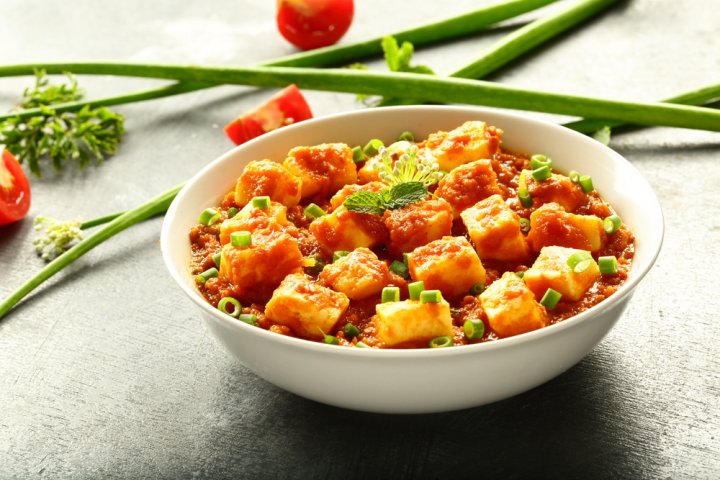 Paneer dish is usually the last dish served on the plate. There are various ways you can serve this dish to make it look more presentable on the table.
You can add onion choppings over the paneer gravy to make it look more yummy.
Another out of the track idea is to add some cheese shreddings on the top. Paneer gravy with cheese goes well.
You can also couple your recipe with tomato and chilli sauce. It will not betray your taste buds.
You can also play with the paneer cubes to make different figurines on a plate. It will give an even better appeal to the dishes.
From our editorial team
Make Sure You Pour Ingredients As Per The Number of Servings!
While you set out on your kitchen quest to make the best panner dish ever, here's a quick but very useful tip to keep in mind if you're new to cooking: Make sure that you add spices and other veggies in your paneer dishes according to the number of people you're going to serve. Even minuscule amounts of difference can make your break your recipe, so be careful with that!